Our Superheroes and Villains Xmas party!
Mali ang chismis! Yung source of chika natin buti nalang mali. Sabi naman kasi nila END OF THE WORLD daw on the 21st, eh wrong timeing coz that's the day of our annual BECKY XMAS PARTY!
So ayun, inavail nalang namin na best in SUPERHEROES AND VILLAINS ang dapat na costume. I don't throw parties for myself. Actually, I like throwing parties for others, best in organize ako, but ni isang bday, never ako nagparty na ako ang gumawa. Eto lang ang ginagawa ko yearly celebration.
Every year, baklaan lang. Actually this started with a small group hanggang palaki ng palaki. Ayan, palagi nang puno ang balur every year!
Eto ang nalugeng SHE-RA, naghanda pa naman in case END OF THE WORLD nga.
Kahit na pilit nilang sinasabing THOR yung costume ko. She-Ra talaga sya. OK?!? 
READ MORE!
Early bird award, who also made my SHE-RA outfit! haha! Martin Bautista as Iron gay!

 Nakaka THOR nga yung wigaloo ko…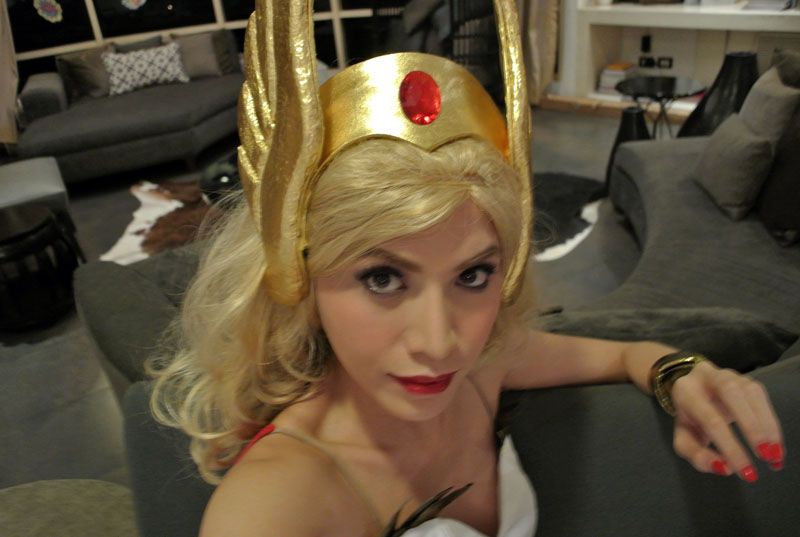 Usually, more effort more fun. But this year.. i tarp nalang yan! haha! We ran out fo time kasi 2 days na akong walang borlogey! haha!
Thanks to my assistant Jess for saving our party decors! Sya na talaga! Ayan, mas sneak peak ng SHE-RA costume ko!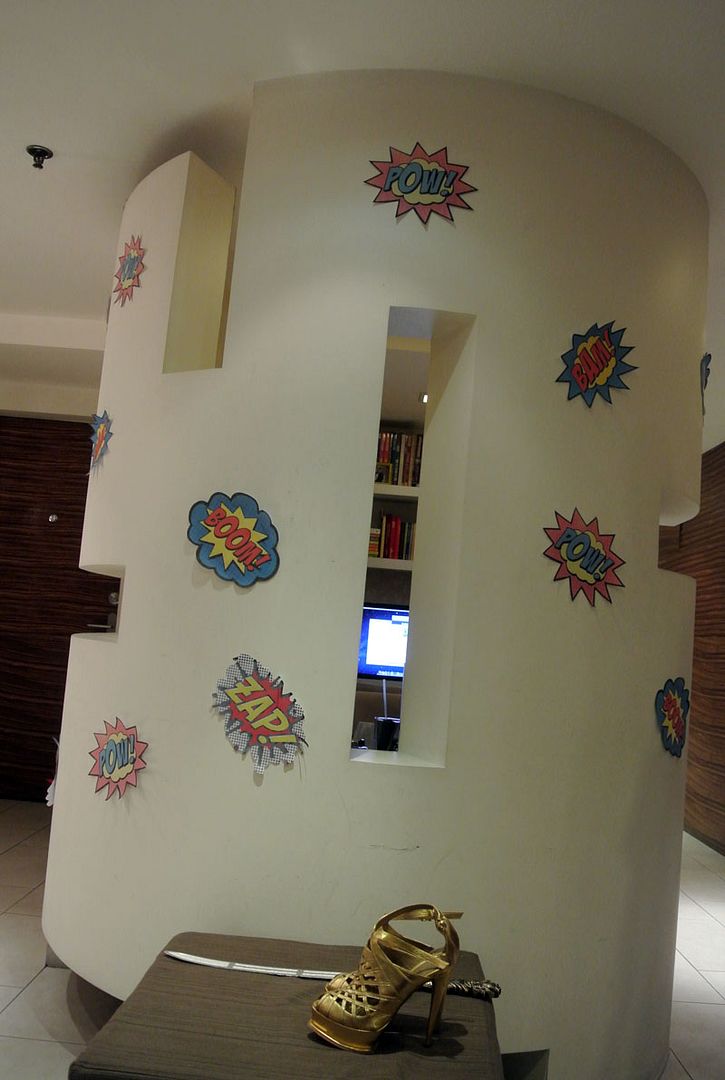 Very comics! Actually, pressured na kami sa mga Theme parties. Lahat ata nagawa na namin! haha!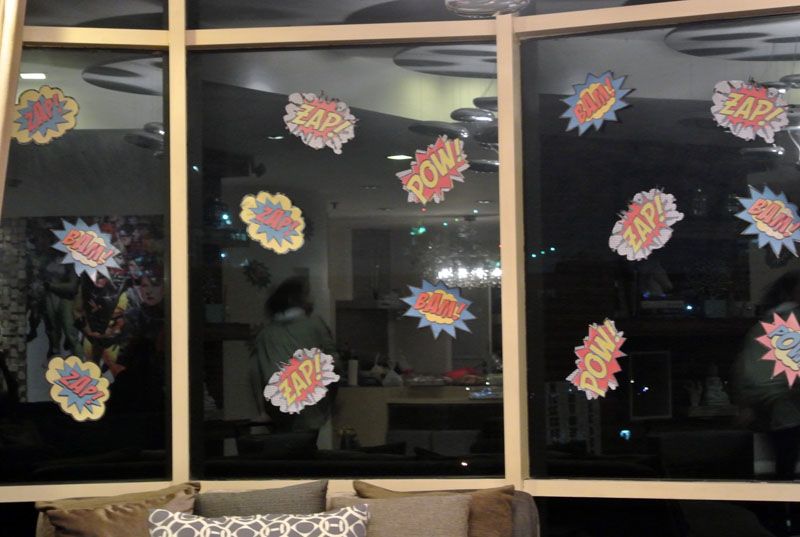 Defending winners from last year! Bambi and Eboy now as Joker and Harley! This year, 2-peat na si EBoy for the best in costume Male division!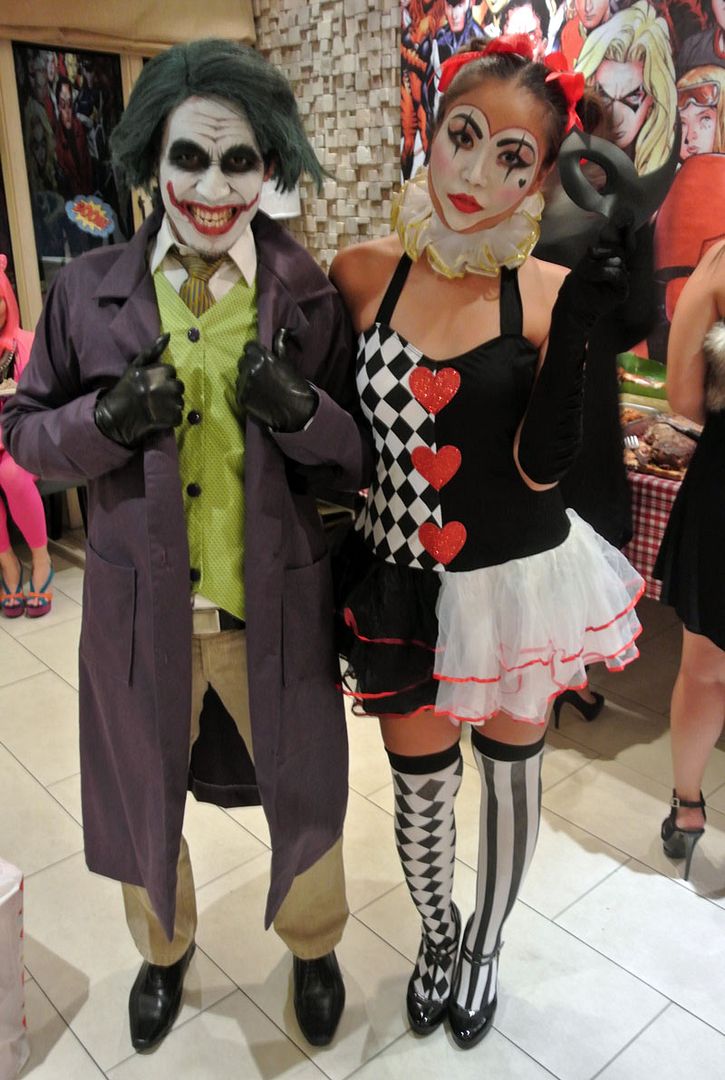 Tina Daniac as Alodia… wrong party. hahaha! Sabi na superheroes eh!
Chiqui as Bat woman! Fight!
Theresa as Cruella De Ville!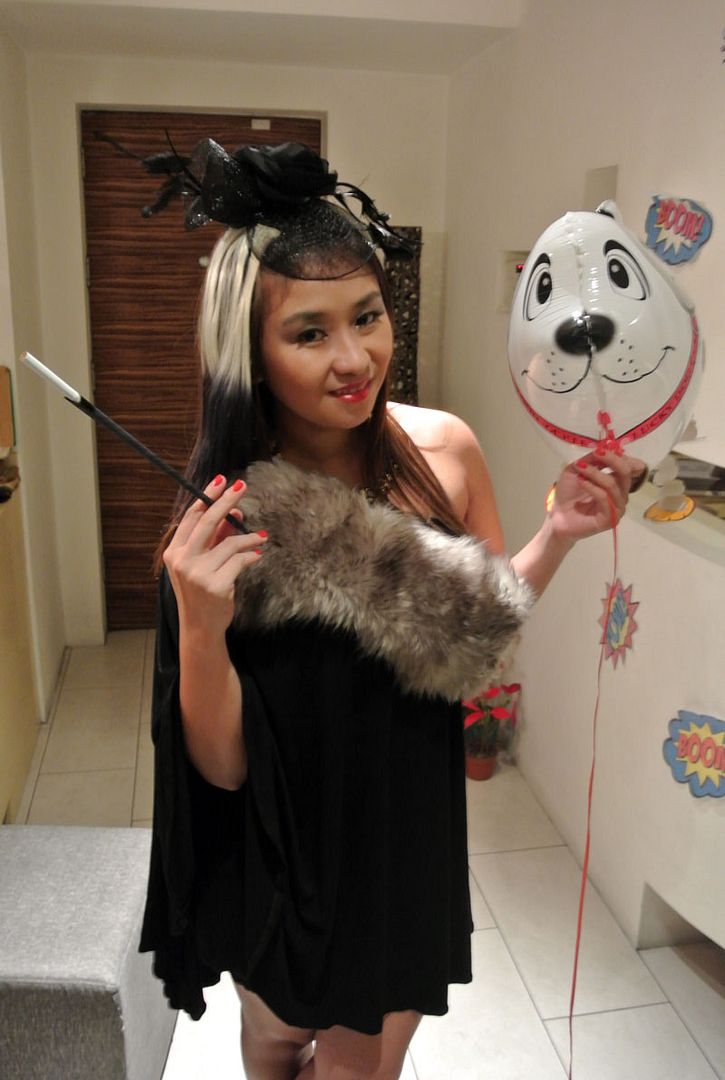 Winner for best in costume sa Female division… ALTA REDOR! Buntis pala si WOnder woman, bat hindi naman kami na brief?!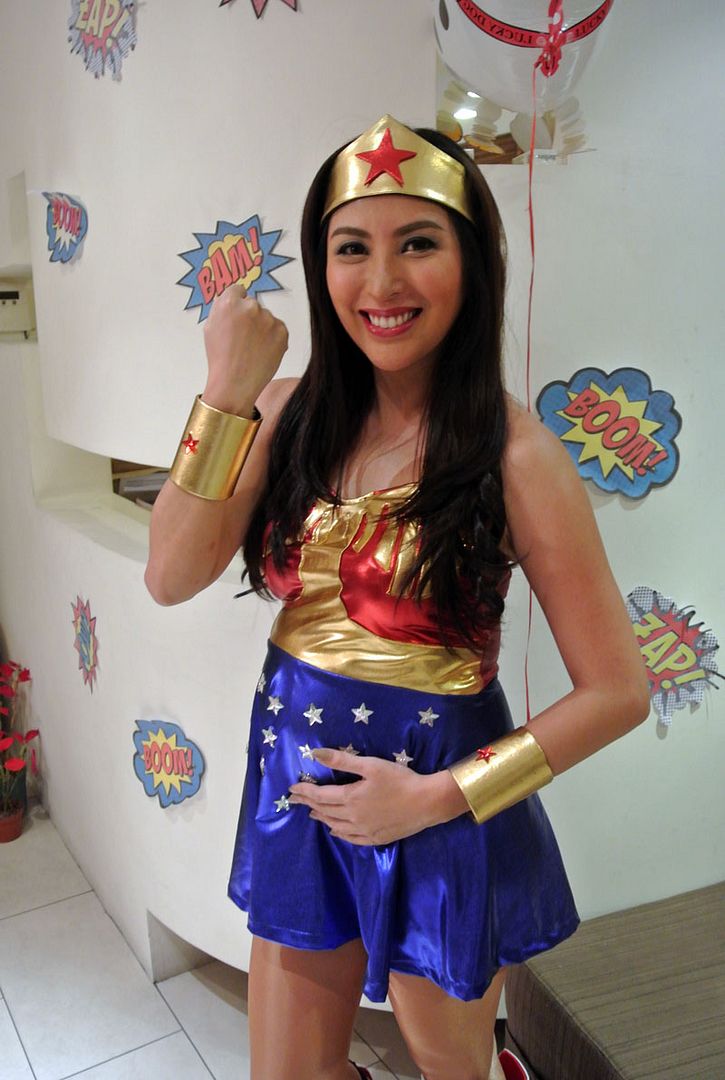 Biruin nyo, kung talagang nagend of the world nung 21st, eh d naka full attire kami!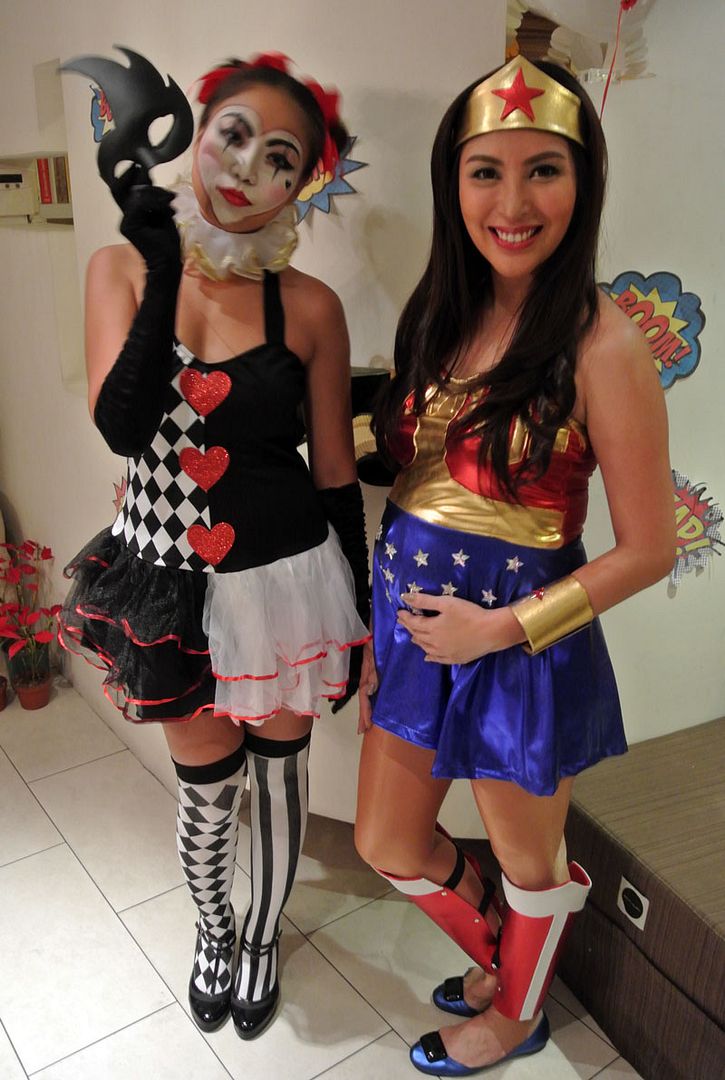 Ang nakabuntis pala kay Wonderwoman si Superman. haha!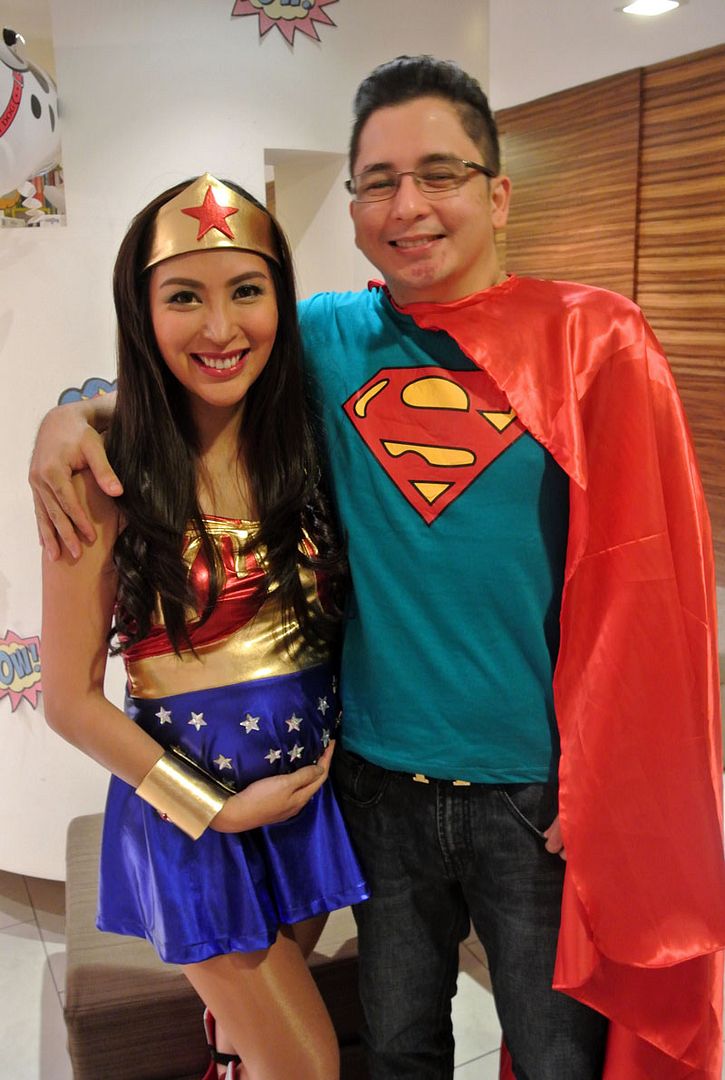 Jake and Dale. D ko knows ano tong costume nila pero sige pagbigyan na. haha!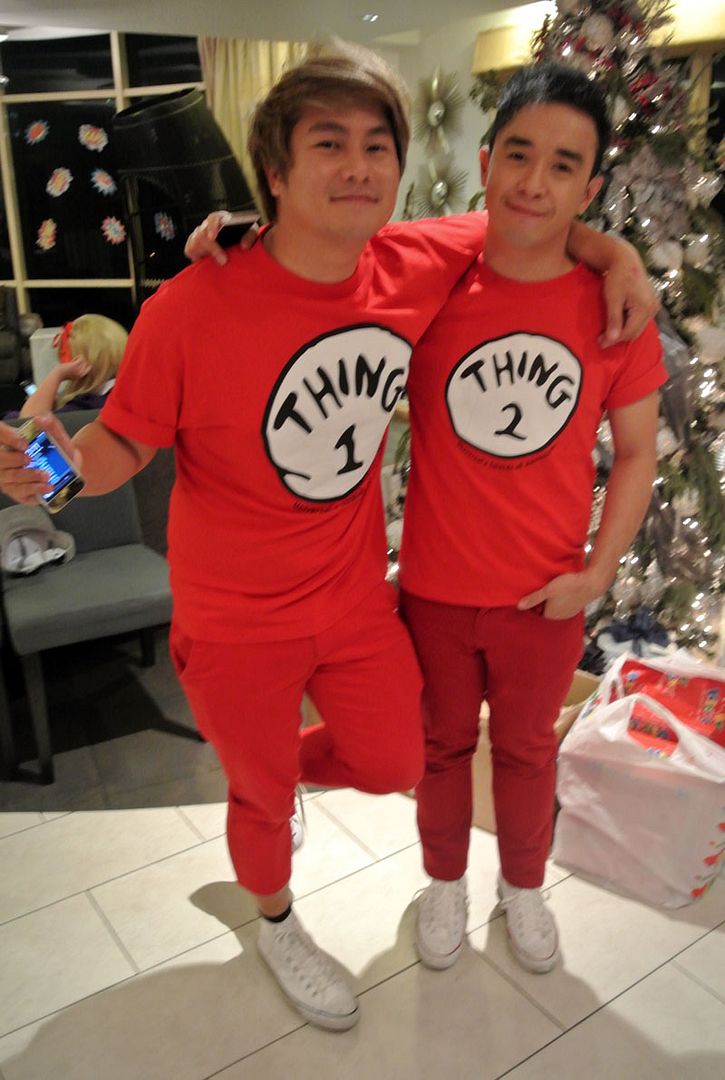 Ella and Erica as Lavinia and Miss Minchin, sinuot pa ni Ella yung costume ko from the Becky video! haha!
Ready for battle! haha!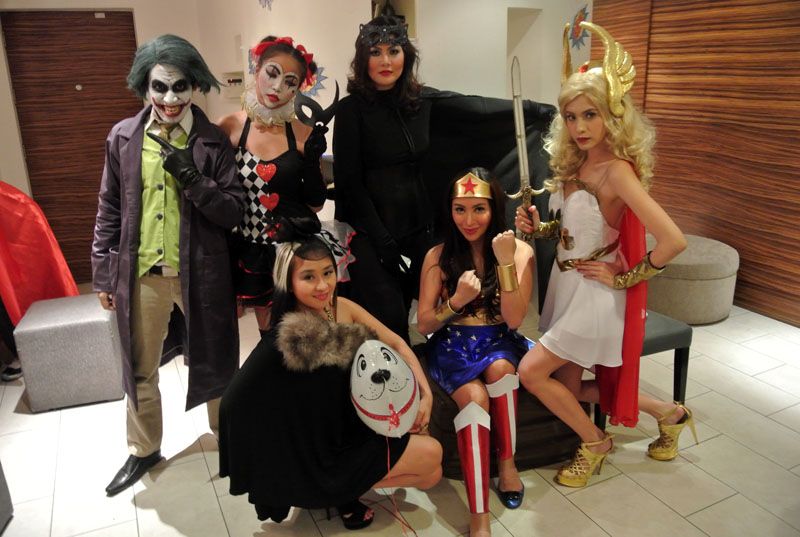 Buern as SON GAYKU. hahahaha!
Pagbigyan nyo na…
Pagdating nila ng isa isa… d naman alam kung anong ganap. Eh may drama naman pala!
In fair pwede naman!
Nakakaloka na masplakado pa ang makeup ni Edwarda from Twilight dancers kaysa kay Bella! haha!
Eto ang hindi pinakita sa movie, eto talaga ang real ending…
John, Arnold, Sonny. Fine, give ko na.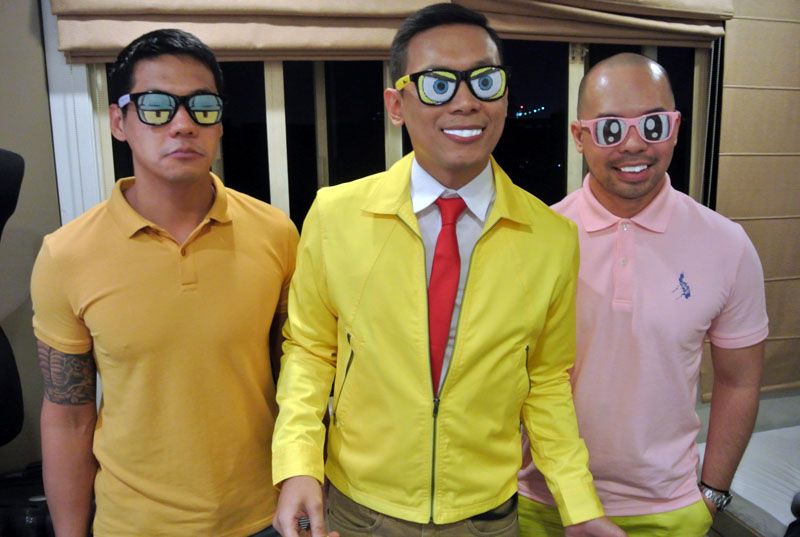 Pam as Cat woman!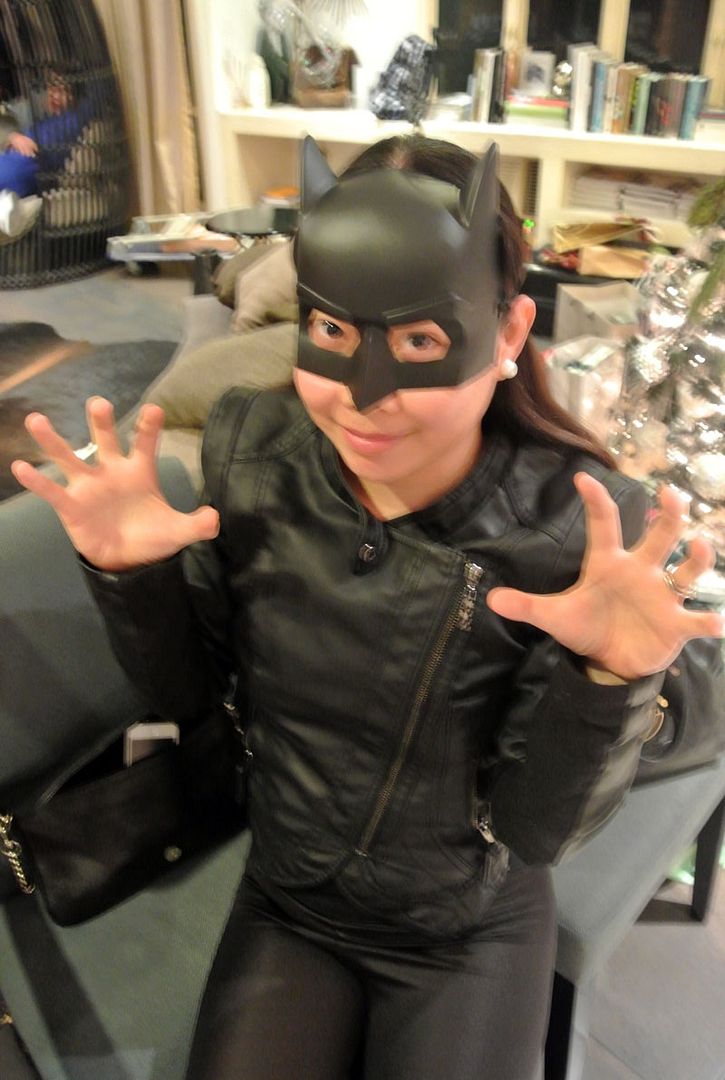 Xtina as Dyosa. Simple lang naman ang tanong sa party na toh. Basta matawaid mong sagutin ang question na "anong super powers mo?". Sagot ni Xtina.. SUPER GANDA. Pasok sa bangga!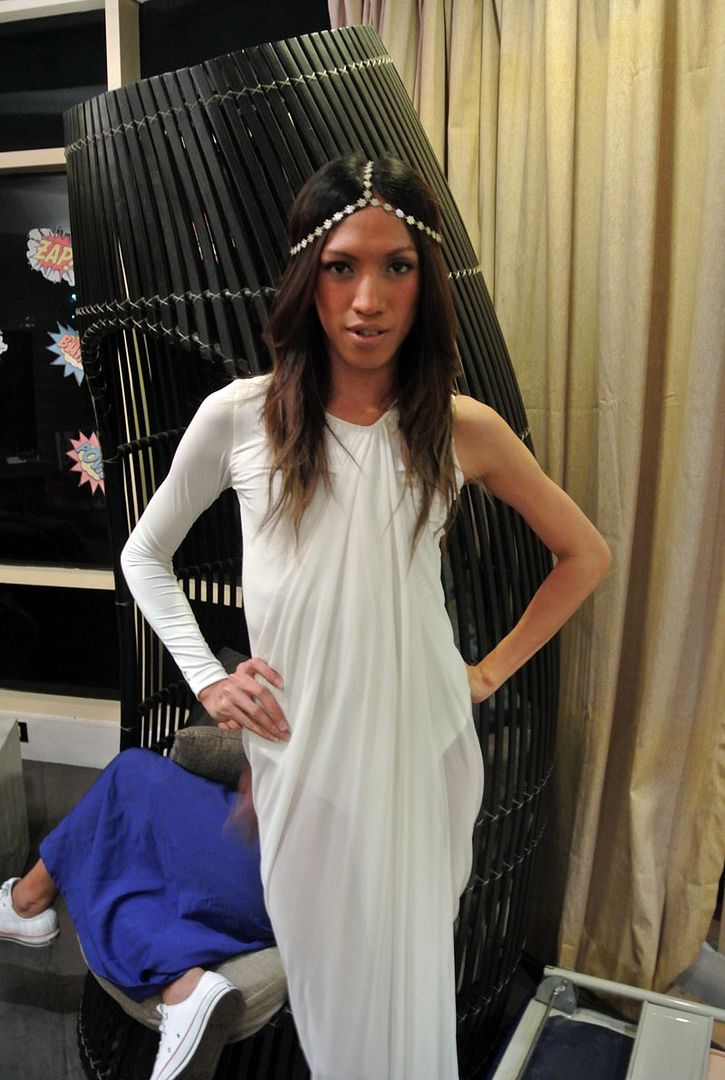 BINGO TIME!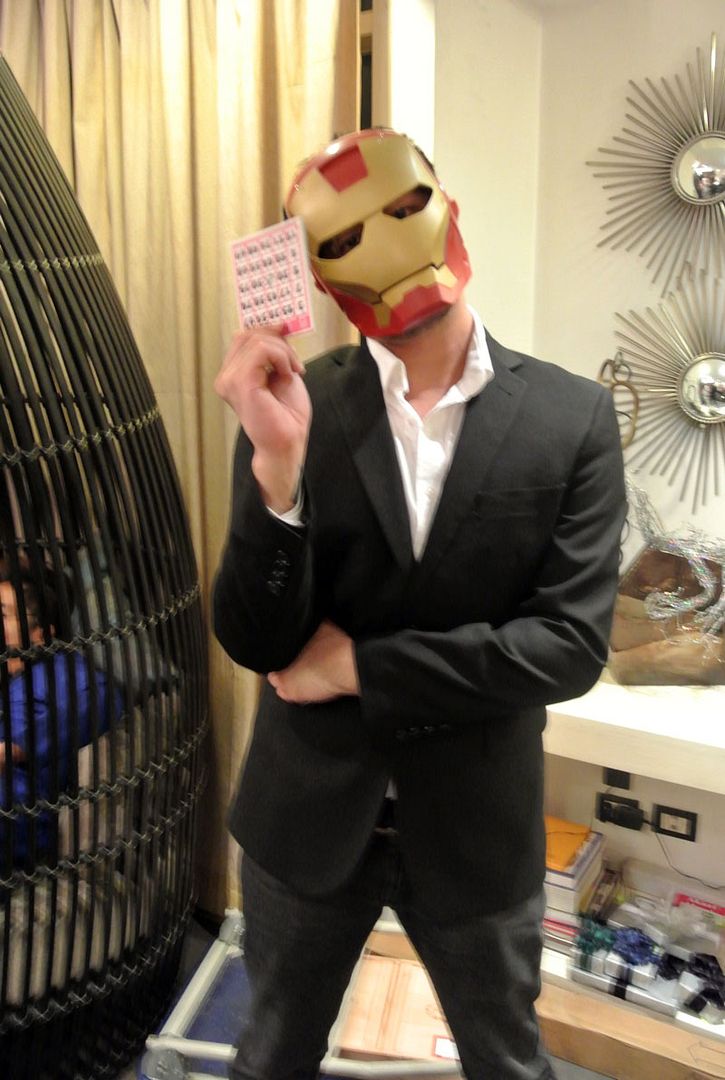 Patrick naman.. SUPER FIGHT! pwede!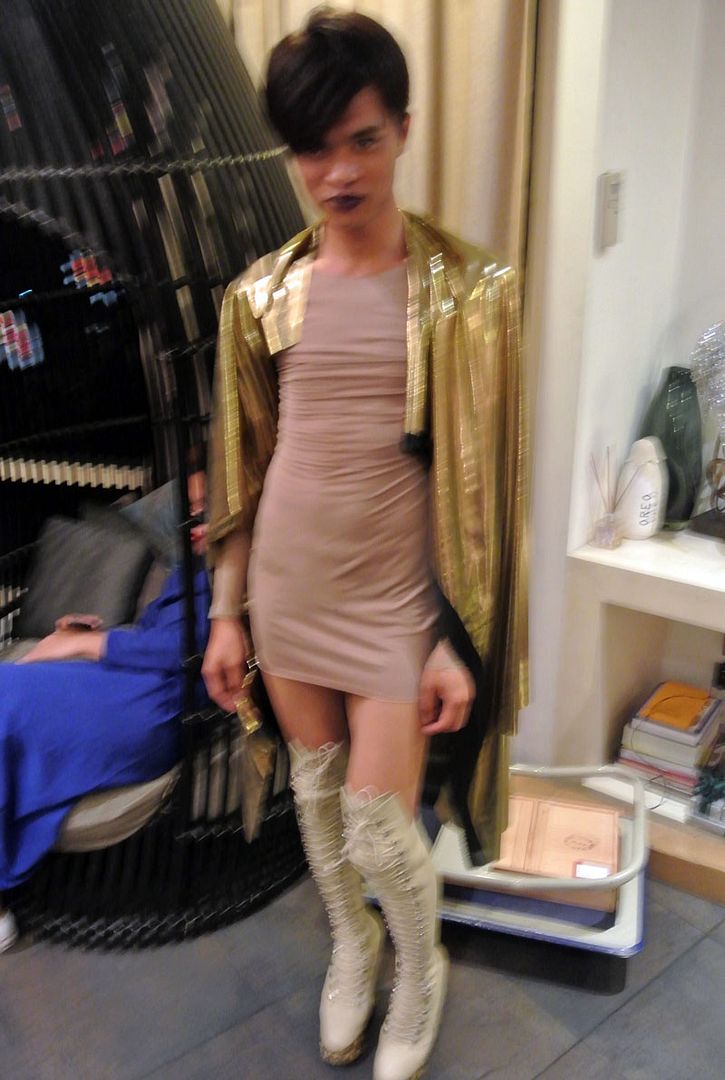 Ang winner sa Best in costume for drag edition.. SI MARGAUX! Nasumakit ang ulo sa headdress! haha!
Nix and Rajo, Masabi lang may costume!
John and helena. Si john ang pinarusahan ng beckies that night! haha!
Stacy and Pat!
Jan and Harley!
Charmy! late but umabot para sa Bingo! Ganito ka galing ang friends ko 7pm ang invite.. 10pm dumating. Yearly na yan kaya next time umaga na invite ko. Haha!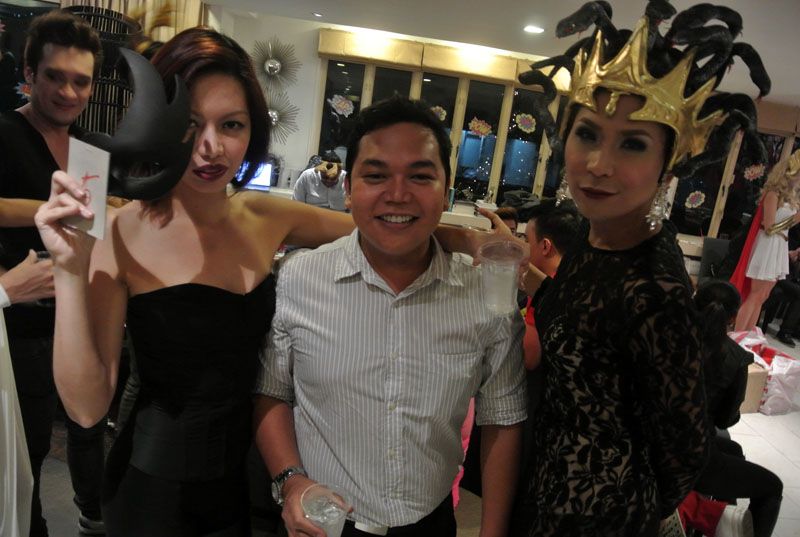 Si Bella nagsususmbong kay She-ra, inagaw ni Edwarda si Jacob. haha!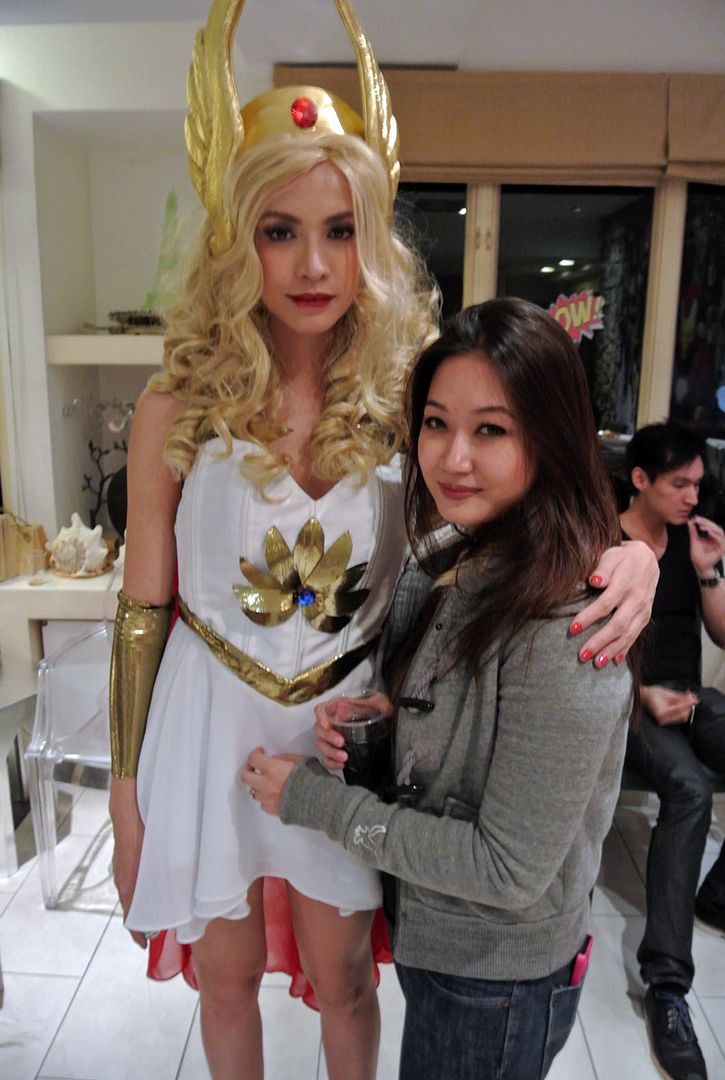 May costume daw si Elmer.. SUPER PA MHIN!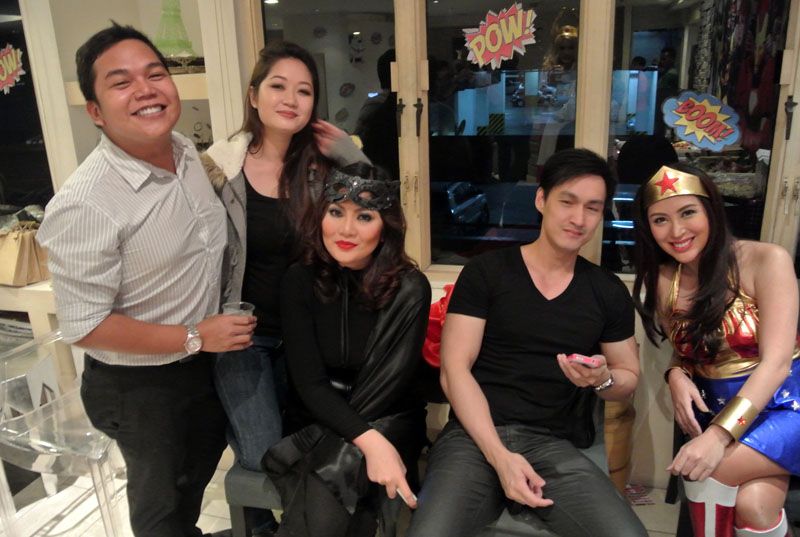 My inaanak… as Jackie Chan kasi Kiel Chan sya. hahaha!
Casual ni Buern oh.
By bingo game number 2, pareho na kaming umaangal ni Margaux sa wig at headdress namin. haha!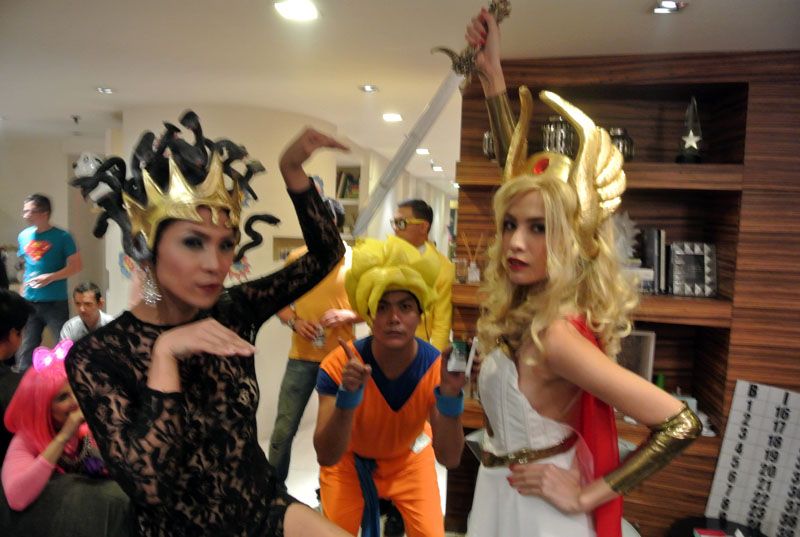 Eto bagong game namin. Hep Hep Avail. Pag may crush kayo, dito kayo may chance. haha! Ayan, target nila yung naka mustard na shirt, si John!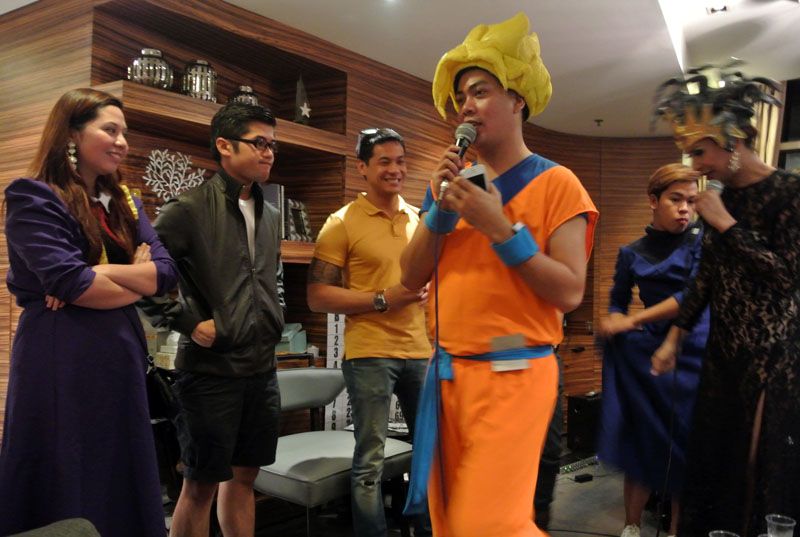 Kahit ilang beses ng tanggal, d pinapaalis. haha!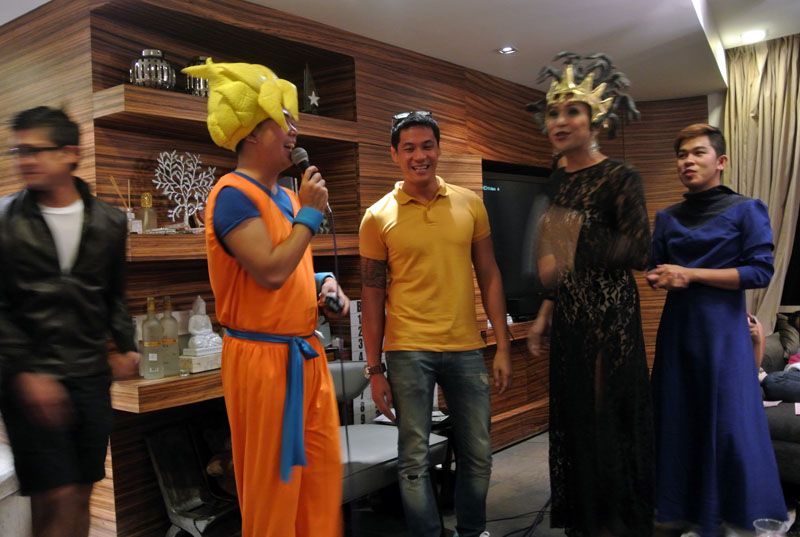 BINGO GAME TIME!
Pinakabongga yung mga 2 mins break na umaabot na 15 minutes sa kakatawa namin!
All new comer ang kasama sa HEP HEP AVAIL!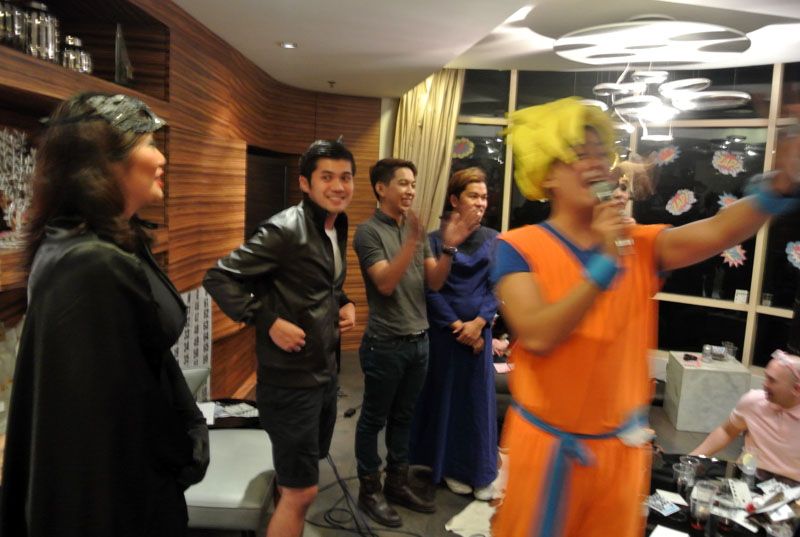 Si IC as super fresh! haha!
Umabot si V from taping! V as SUPER LATE! hahaha! D nya na na-avail yung wigaloo ko! haha!
Bakas na bakas sa mukha ni Margaux ang pagkatalo. hahaha!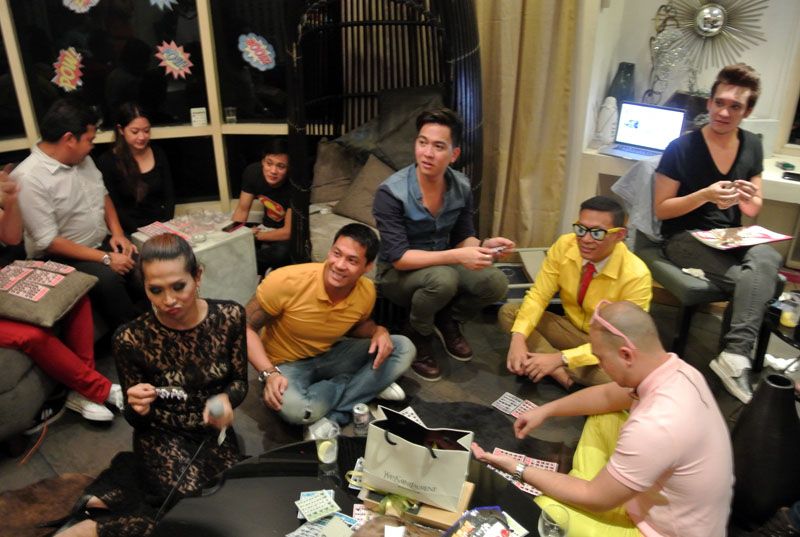 Miss Minchin nakatapis nalang!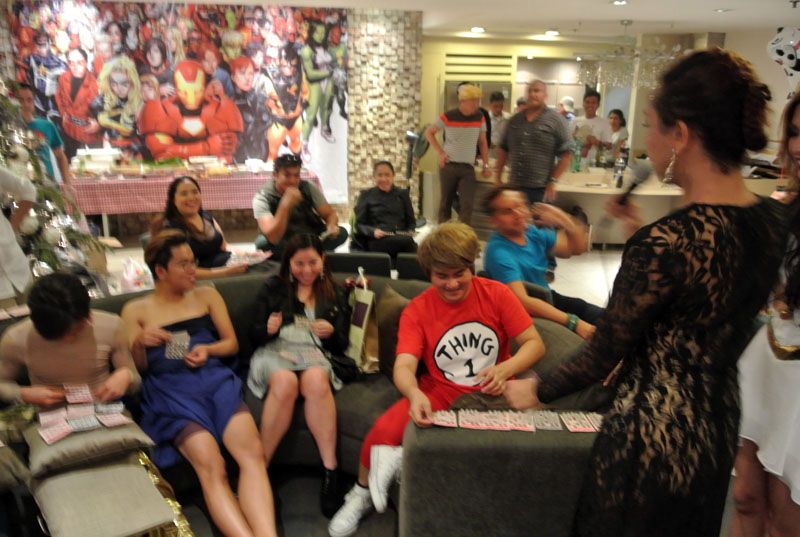 This year umabot ang Black out bingo jackpot to 70t! Pero since pasaway lahat, pinadonate yung 20t for a fast bola game! haha!
Our friend Tbram as SUPER PAUTANG. haha! 5-6 ata ang costume, dapat daw Aladdin!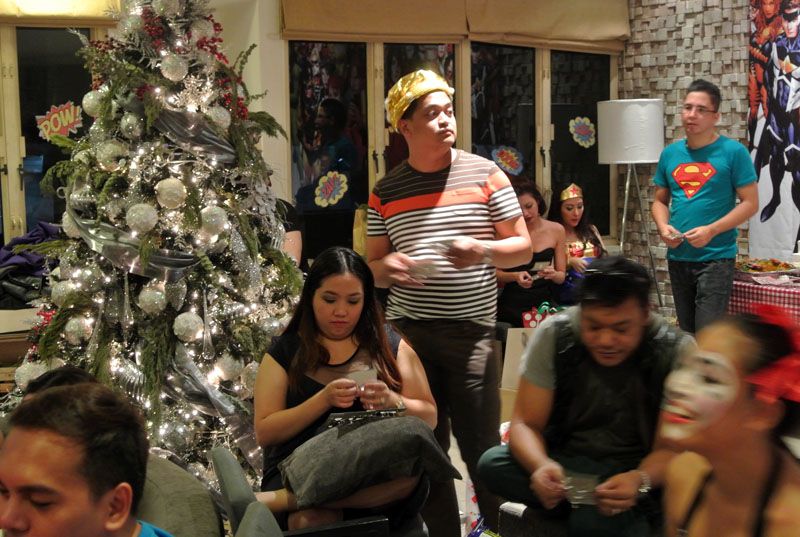 Usually sa sobrang ingay wala ka ng marining sa mga ganap, but pag bingo, kahit na pabulong rining na rining. Lahat best in attention!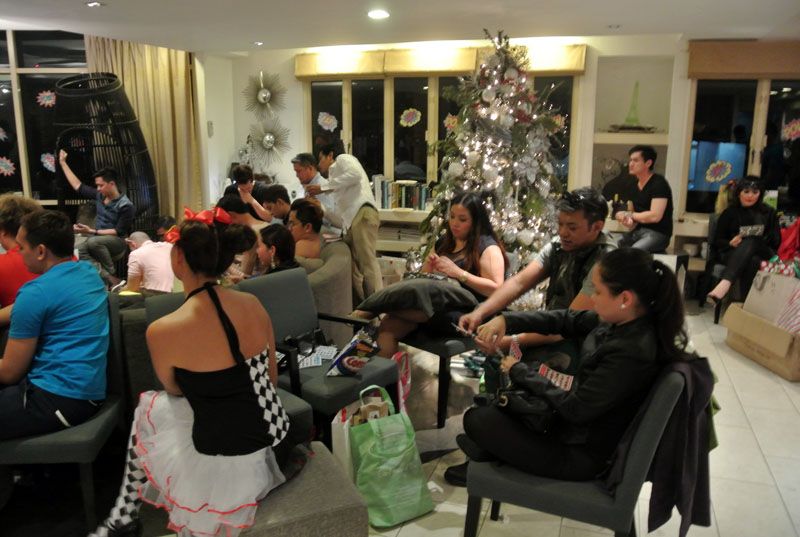 Margie and Buern hosted the bingo na palaging may intermission ng Gangnam.
Obvious na talunan! Haha!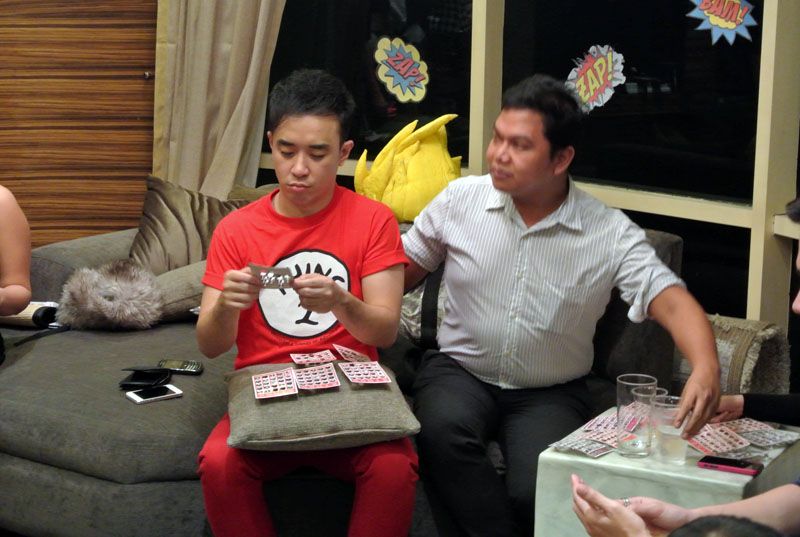 Ano kaya next year? haha! Hope you guys had a good christmas!
Much love,
D