BELGIUM! It's actully my second or third time in Belgium. Again, since Eat, Pray, Love trip sya.. unplanned.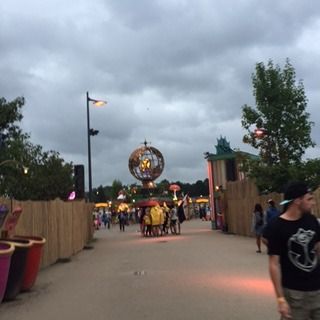 Some of my old Belgium posts
http://www.divinemlee.com/antwerp-belgium-2010/
http://www.divinemlee.com/bruges-2010/
Read more about my escape to TOMORROWLAND!
Ok back to my chika, I told you that Blake was really going to Europe right? Sa London post ko. He just came weeks earlier to see me. #GandangHindiMoInakala choz!
Well, he was really going to Tomorrowland.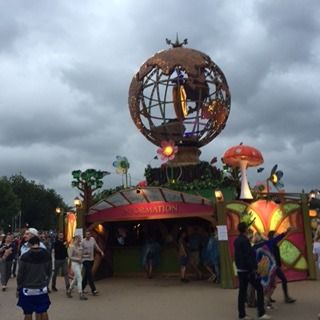 Had no plans at all of going to Tomorrowland. But since buong araw nga kami magka text he found out that my last class was Saturday, then I was really planning to stay in Durham til Monday. He asked me ano ba ganap ko (syempre in more formal words hahaha). I just said that I wanted to see lang the area. He said, "well, last day of Tomorrowland is Sunday why don't you come?". Actually nung una parang ang weird noh. Ano sunod nalang ako dyan ganun? I'm sure fully booked lahat ng hotel. AYOKO MATULOG SA KWARTO MO. Magagalit nanay ko. Hahaha!
Next thing I got was a call from Rach! Our schoolmate! Magaling talaga si Blake. Alam nya may issue ako sa bunking with him. Haha! Rach called and said sumunod na daw ako. And I can room with her! Next question was, I'm sure ubus na the tickets. Blake just said can you please just come over already? And stop worrying. Heller, sanay ako na ako ang pasimuno ng lahat. Hindi ako sanay sa ganito! hahaha!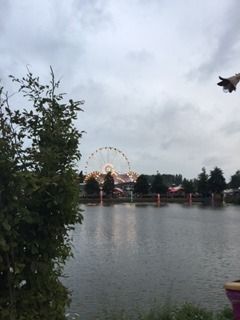 We spoek Friday, he was trying to force me to go to Brussels after my class on Saturday. JUICE COLORED! Atat kuya? hahaha! Sabi ko I need to pack and all. And yung balikbayan box ko for pick up pa! haha! I said, promise Sunday.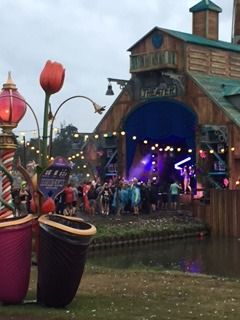 Dahil relax na relax ako. Hahaha! I got in mid afternoon na. But as you can see in the photos above! Tomorrowland is like Disney for adults! Parang kung baga sa beauty contests, eto yung Ms. Universe. Tie sila ng Coachella. Well, haven't been to burning man yet.
Ok na ako sa last day! Since full EDM sila, one day is enough for me. Baka lumaki yung right hand ko kaka fist pump! minsan nga nag sub na sa left eh!
For those planning a Tomorrowland adventure, make sure may jacket kayo and cap. Nilamig ako! hahaha! Blake and his group booked the party plane. Masaya naman daw from London. Get the package narin so no hassle kayo. You can find that in their website. I don't know how he managed to get me a ticket for the last day. Nag magic si Kuya.
One thing I love about Belgium, is I have friends there. Here's Ian! Makikita nyo sa old Belgium post ko yan.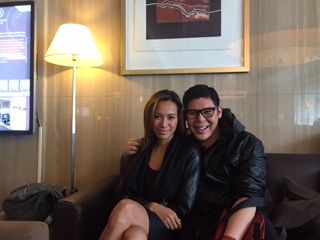 We had one free day to go around!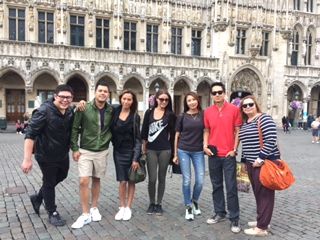 D kinaya ng leather jacket ko teh!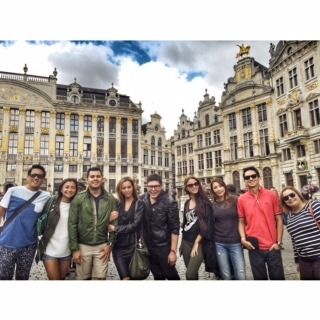 TOMORROWLAND TOUCHDOWN! With Marj and Matt! So funny ng ganap noh? Blake's bestie is named Marj and jowa nya is Matt. 
Sino ba parati ko kasama? Marg (Margaux Medina) and Matt (Gozun). Hahahha!

More on my Euro Trip!
Much love,
D