Ok, ang dami nang review about makeups. But sa totoo lang, I really started working better with makeup when I started using the right makeup brushes! So here's a quick guide on what brushes I use!
1. FUNDA BRUSH
– Depends on what you use? Liquid ba kayo or cream? or asphalto? CHOZ!
For liquid and cream, I usually use the Beauty Blender.
Ang issue ko lang dyan is feeling ko maraming masnauubus sa sponge rather than my fez! But when using the beauty blender, make sure pat pat ang ganap. Use the tip area for mga sides ng nose and under eye. Pag mas tipid means brush and i like using Shisheido Foundation Brush! Super easy to blend.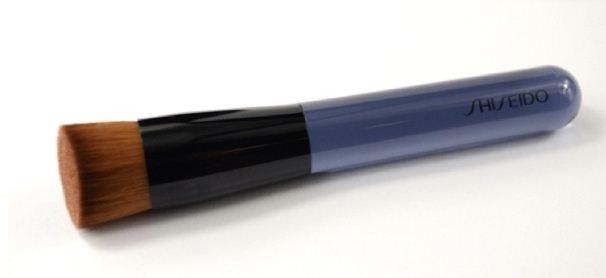 Pag powder ganap naman na funda you can use the provided sponge pero parang mas bet ko rin ang brush. I use this brush MAC's 150
A bit smaller than most fluffy brushes but nagagamit ko din syang pang loose powder or setting powder.
2. Weapons for eyeshadow
Ok, hindi naman ako pro makeup artist. But I have a couple of faves that I use for eyeshadows.
MAC's 252 for application of whole lid eyeshadow
Then I like blending that with a fatter brush para mag blend from crease upwards. I use Real Techniques Deluxe Crease brush. Dahil mas busog lusog sa bristles, it makes blending easier.
Next for the eyes, yung pang lower lid eyeshadow or eye shadow contouring  (ika nga ni Xtina Super star yung "bintana" eyeshadow), I use a smaller tipped brush para less mistakes, less haggard!
Real Techniques pixel point accent brush. Pwede nyo narin pang soften ng hard lines of eyeliner itey!
Or MAC's 219
3. BLUSHING GANAP
For the longest time, iniisip ko bakit ako mukhang caricature pag nagblublush! Yun naman pala mali yung blush brush ko! Jake taught me na dapat daw mas maliit para controlled ko yung area. Dati kasi the biggest fluff brush, ayun buong pisngi ko may blush. Parang napisa yung fez ko ng matagal!
MAC's 129 pwedeng all around pang blush and for powder!
And then I use a more angled brush for contouring! If you buy the travel sets of Mac kadalasan meron na sya dun!
MAC's 168
4. Kilay Killer!
AYYY! Ito important! I spend half of my makeup time sa kilay. haha! Marami kasing issue yung kilay ko eh! Weapon of choice ko yung angled brush for applying gel or powder or pang blend ng eyebrow pencil.
MAC's 266
There you go! Yan yung basics! Pero sige gagawan ko din kayo ng blogpost kung gusto nyo yung ganap na pwede na kayong magtayo ng parlor! haha!
*** All photos from the net.
Much love,
D