Christmas Party 2013 : Jane Fonda 80s work out and sports!
If you have been reading this blog for a long time… LONG TALAGA noh? You probably know about our annual christmas party! Every year I have a themed Xmas party! Binabagay namin sa paandar that year!
Last year was superheros vs. villians since sabi nga nila end of the world that day (http://www.divinemlee.com/superheroes-vs-villains/), the year before that naman Animal Kingdom (http://www.divinemlee.com/junglebecky/), and this year naman since nahilig kami lahat sa fitness.. tinodo ko na ang JANE FONDA at outfits!
Play nyo para in the mood kayo!
Para sa hindi makarelate… ganito ang point!
At eto si JANE FONDA! Haha! Ang reyna ng aerobics!
So simulan na natin! Margaux Medina flashdance ang arrive!

Sa balur game lahat mag outfit! Namiss ko nga bigla si Veejay Floresca eh! Lumalaban yun yearly eh!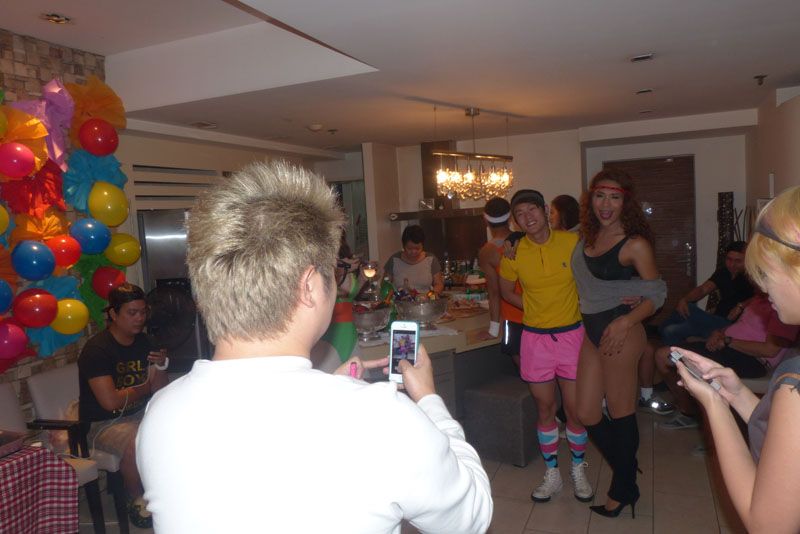 Peabo and Pawawaw!

Since 80s, pati makeup ko 80s. Yes, ako lang ang parlorista ko. Haha! Did my hair and makeup!

Jake, ano daw? Paano naging 80s si Miley?

Ang totoong panalo si Emma! Elmer as a quarterbecky! Ano kaya ang iniisip ng mga guards namin sa condo noh?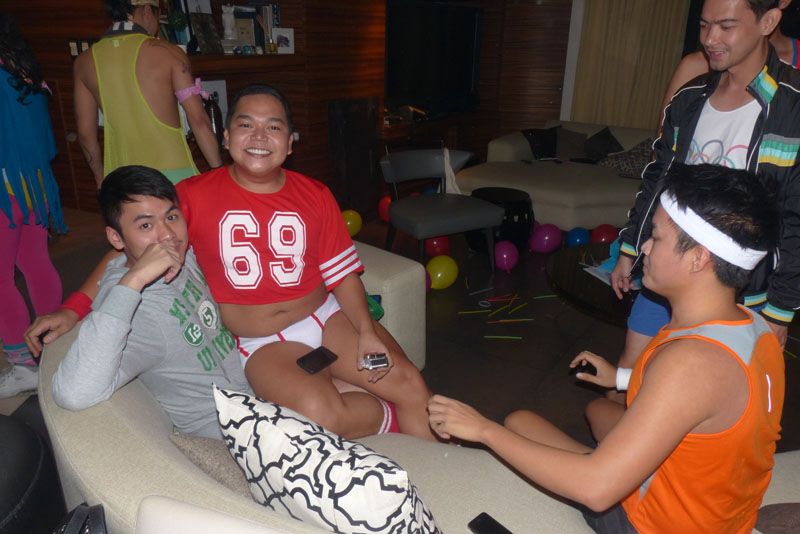 The only 4 straight men in the whole party! hahaha!

Romsy and Chiqui! Si Chiqs isa yan sa mga addict sa work out!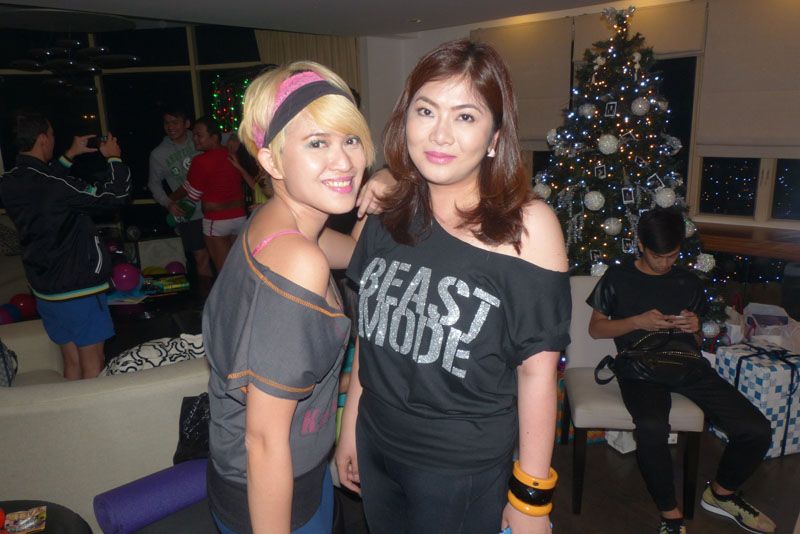 BEST IN COSTUME!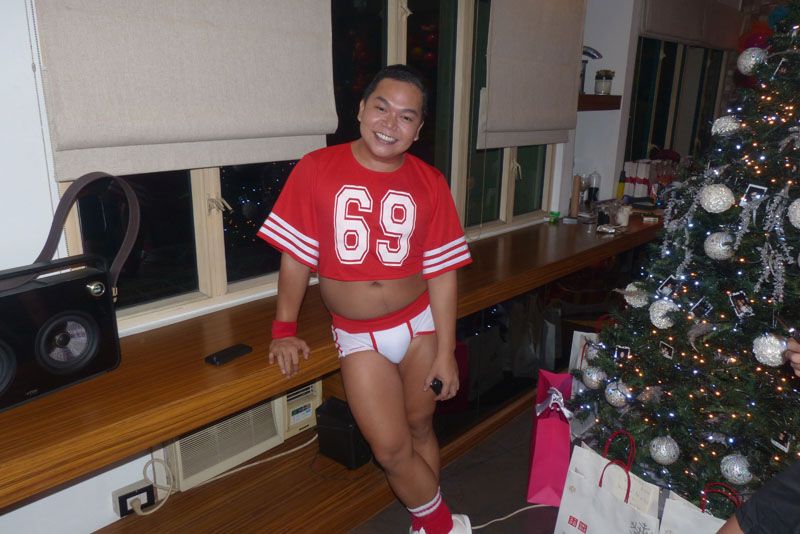 D naman awkward makipagusap kay Elmer siguro noh?

May bestie flo with the becks!

Every year, pabingo ang ganap!

Pag BINGO tahimik lahat!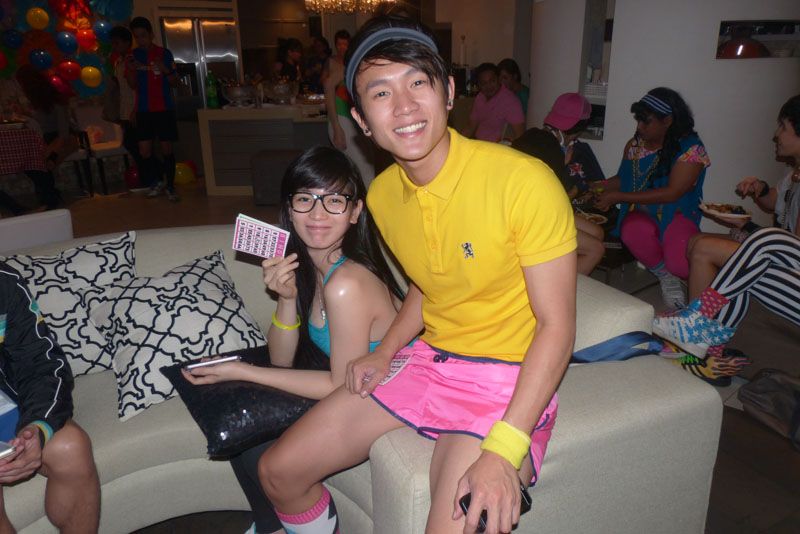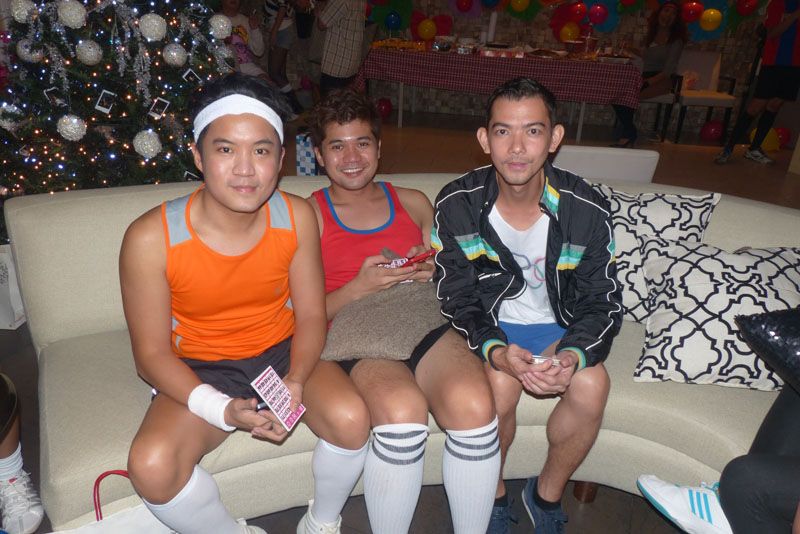 PWESTO NA!

Labanan lang kami sa TANGGA ni MARGIE! Gusto nyo yung full avail ko ang masking tape at packing tape para magawa ang cleavage na yan? Haha!

Ang tame ng sister ko umoutfit compared to me noh? Haha!

Hinay Hinay sa lafuk Kev!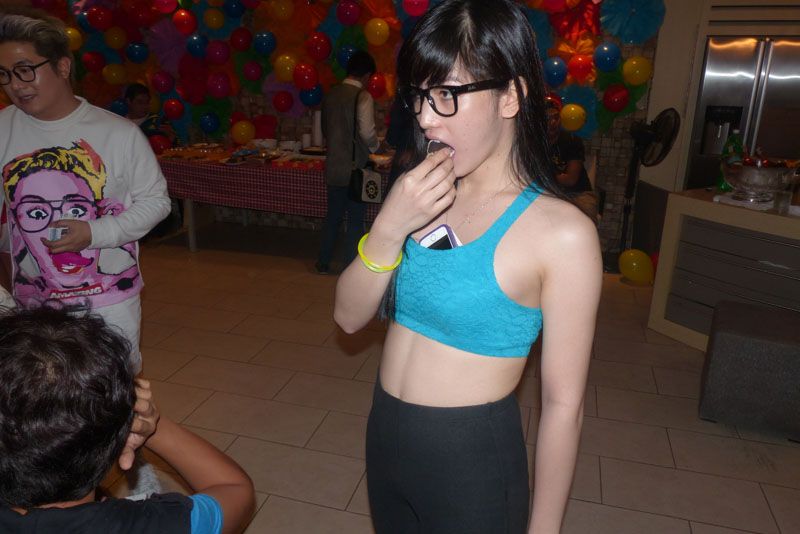 Baby Got Back!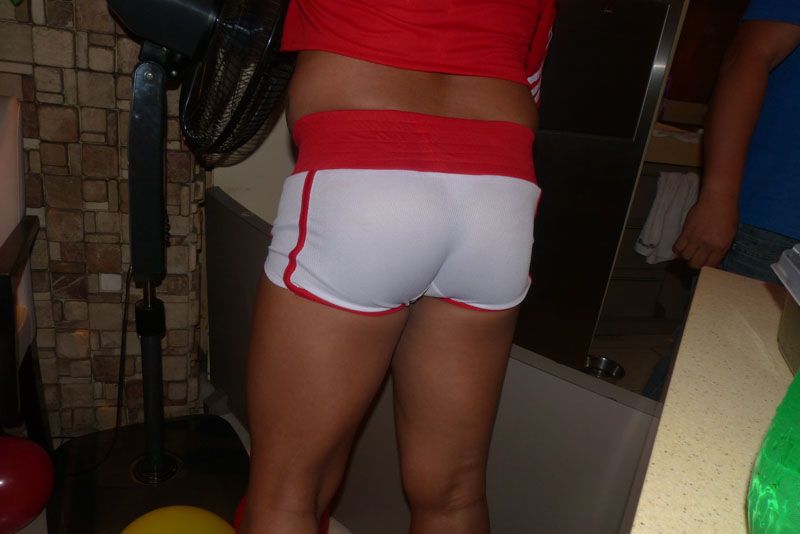 GLOWSTICKS!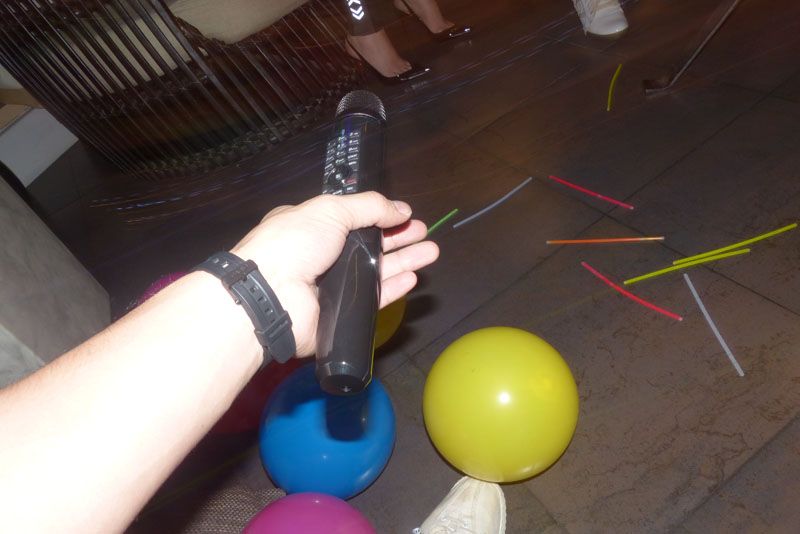 Game one na!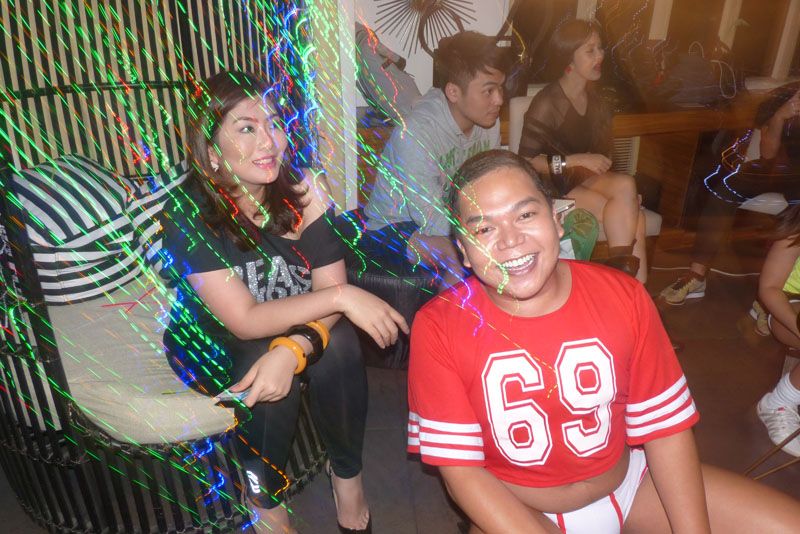 MIlansky!

Shahani! Parang Madam Auring lang ang peg!

Gusto ko matching yung buhok ni Matt sa theme!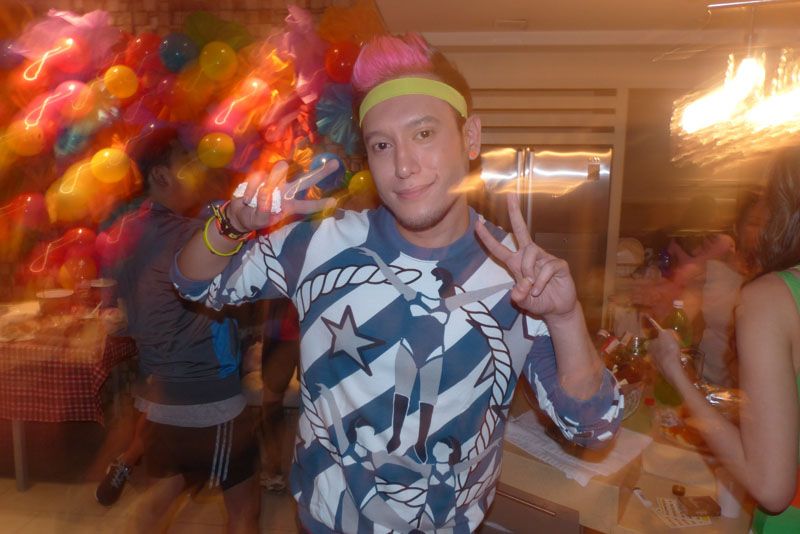 Pamusic muna ulit!
Before and After! Charez!
BINGO TIME!

May prayer talaga 🙂 Led by Kevs!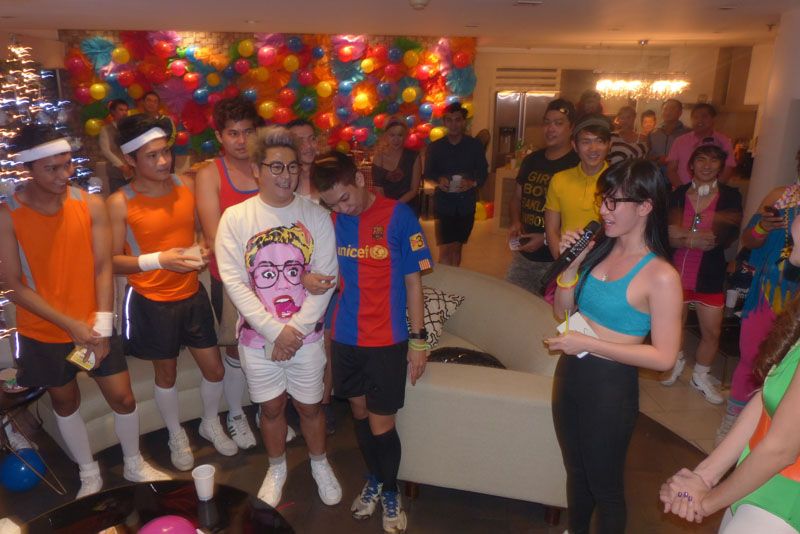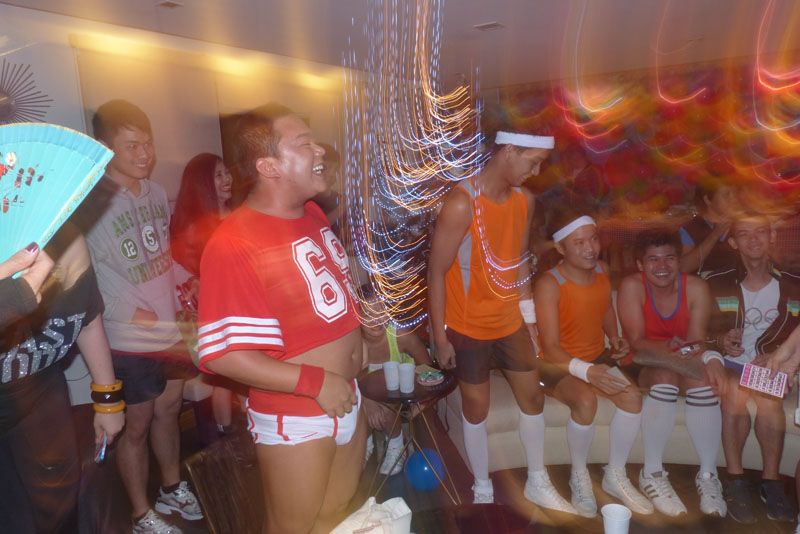 Pinasa na namin ang mic sa hosts for the night, Margie and Peabo!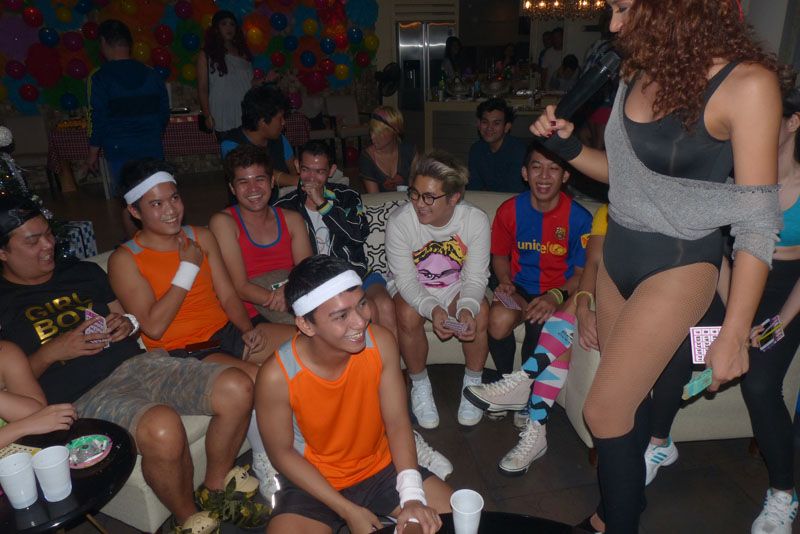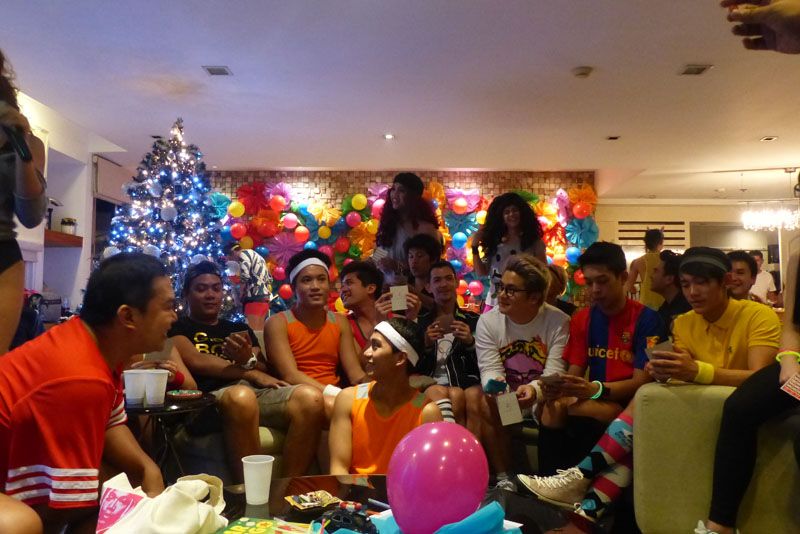 Minsan lang tumatahimik ang buong balur… pag GAME TIME!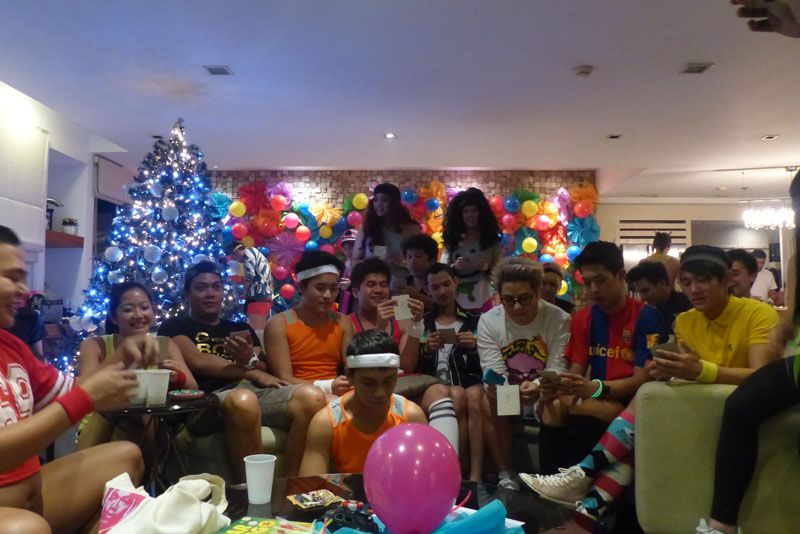 Taga officiate ako ng bingohan!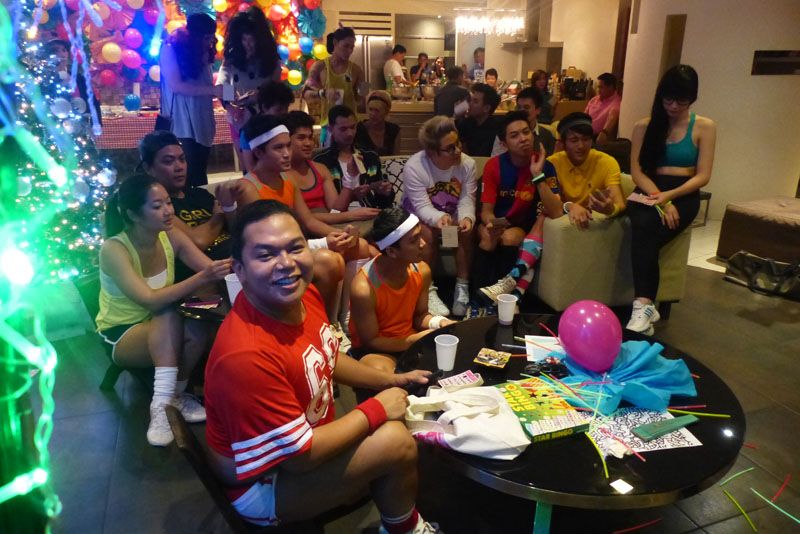 GOOD BINGO! PAW FOR GAME ONE!

The girlies with Elmer!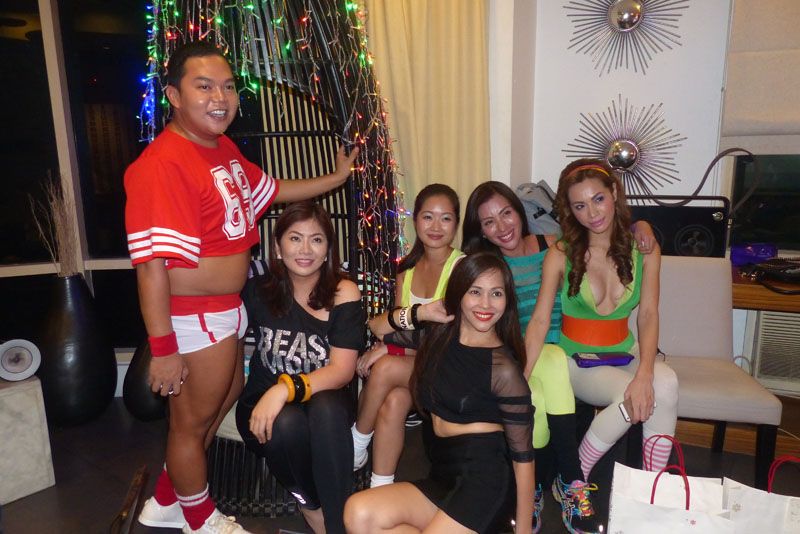 Si Matt, talo ulit! haha!

Elephant gray talaga ang skin tone ni Margie! Haha!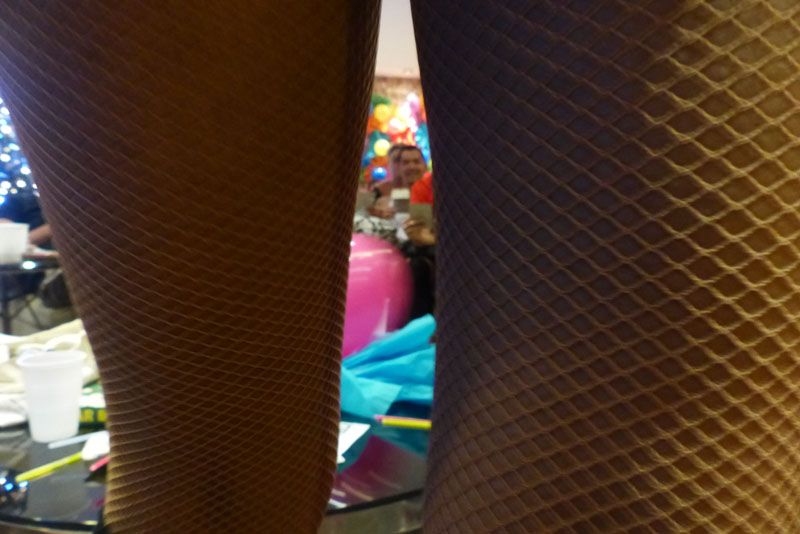 GAME 2!

Mukhang puro na si Matt!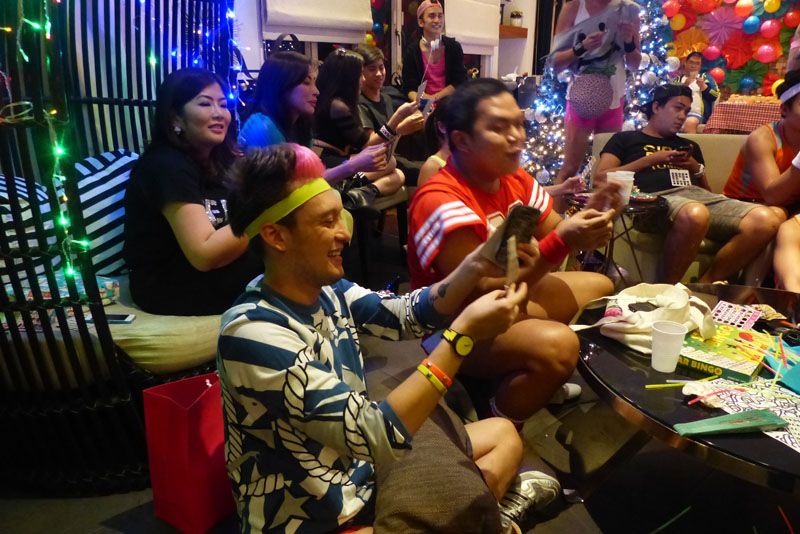 Our first group pic in 8 years! Haha!

More options , more fun d ba?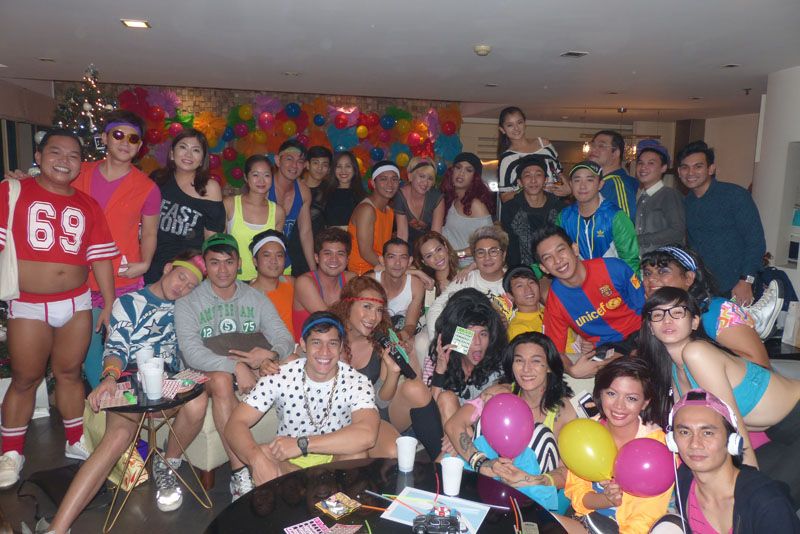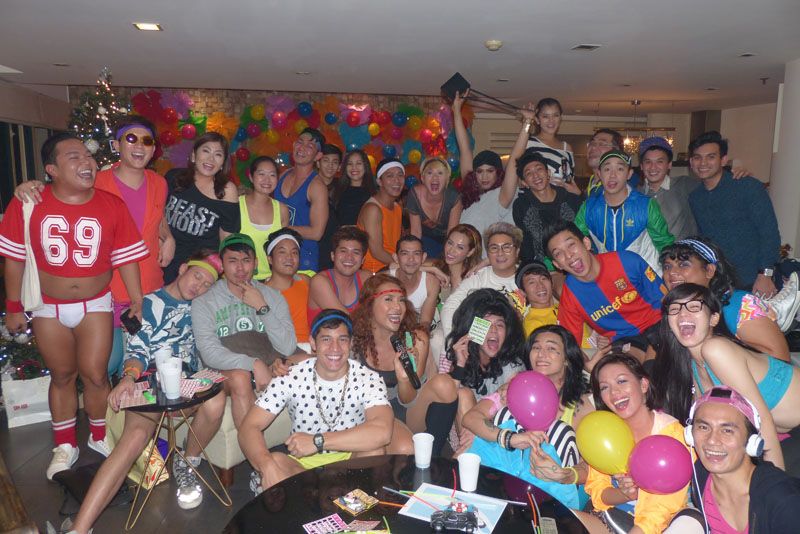 Xmas is about love. Kami lang makakaintindi ng photo na toh. I made it my personal mission na ayusin ang mga gulo ng friendships ng 2013. Ayan! GROUP HUG!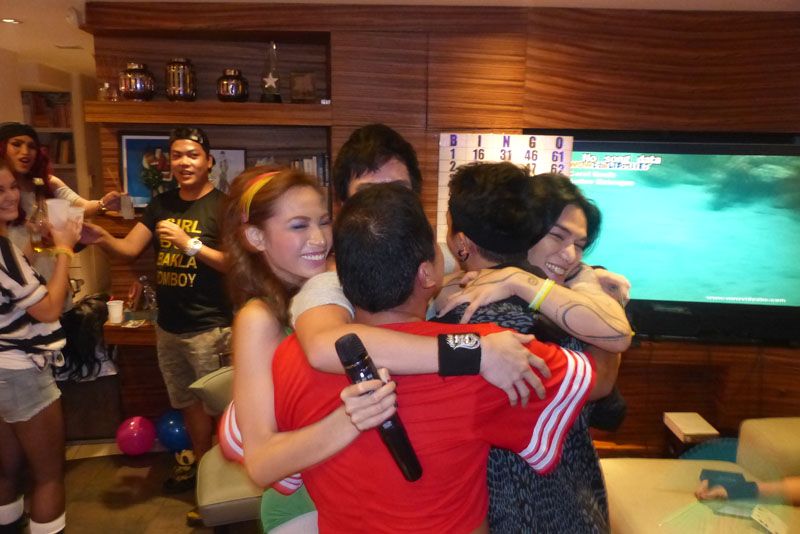 Salamat V sa photo, puro anit lang ganun?

Late comers! Speedy, Charm, Nixy, Rajo!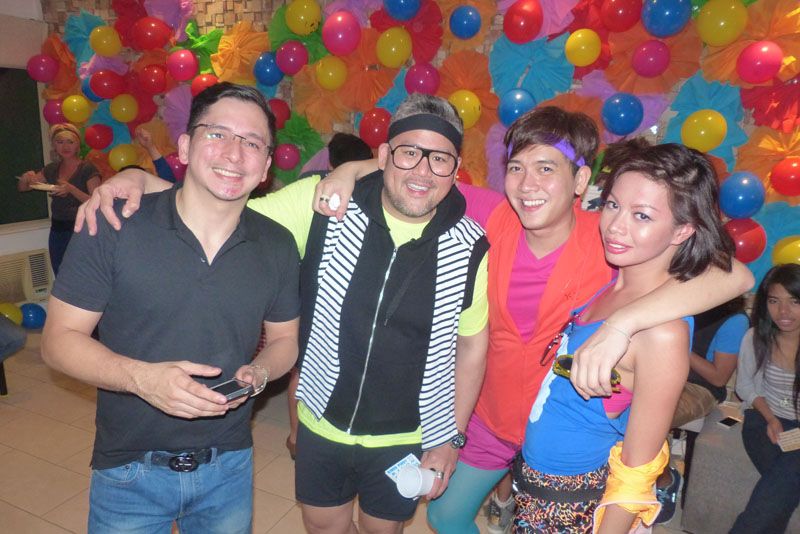 Pag si Rajo nasa party.. asahan nyo sa videoke ang bagsak!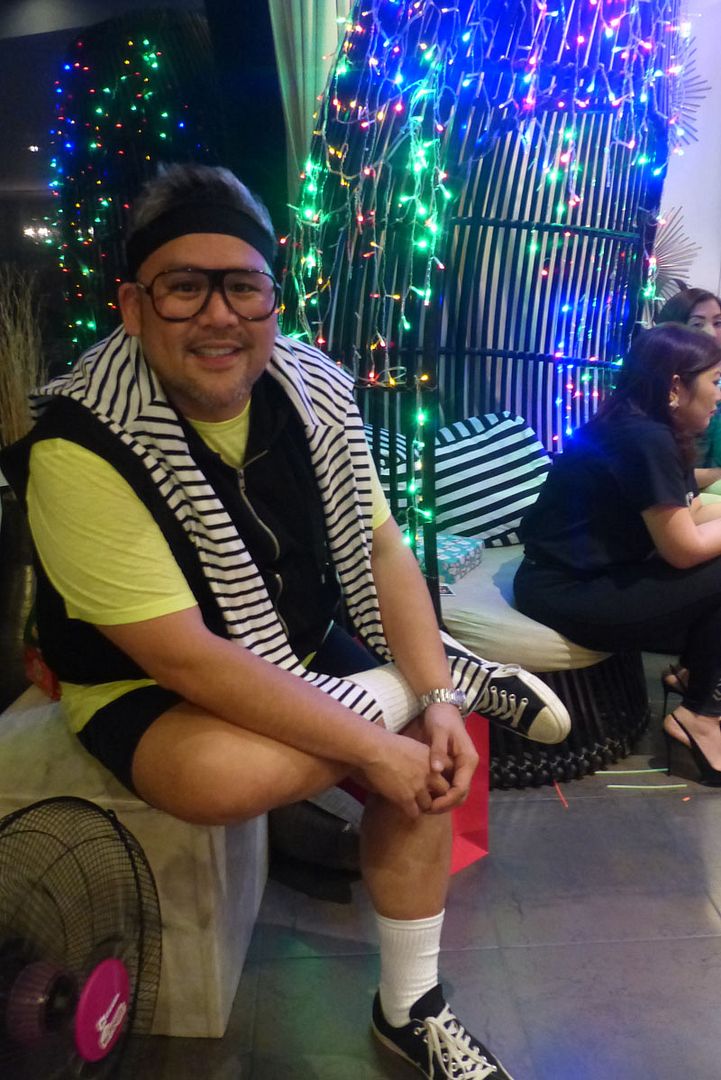 AYAN! BREAK between Bingo games! Eto talaga ang any any na party. May pa music, may games, may bingo, may kantahan!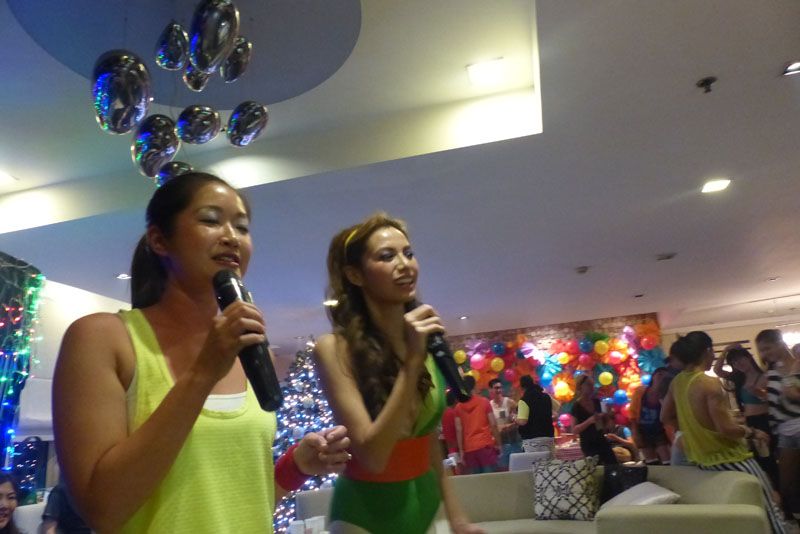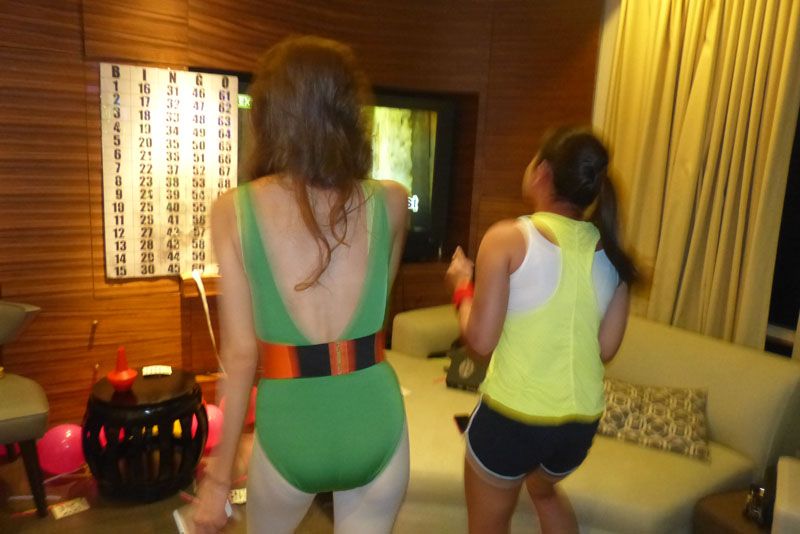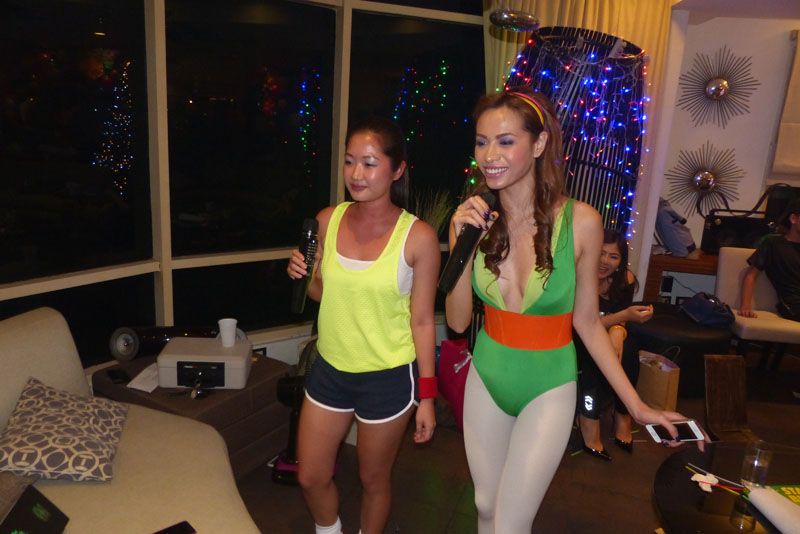 Our next game… pop the balloon! Pero iba version namin. Lalagay sa likod ang baloon and need to pop using hip action! Sobrang nakakatawa!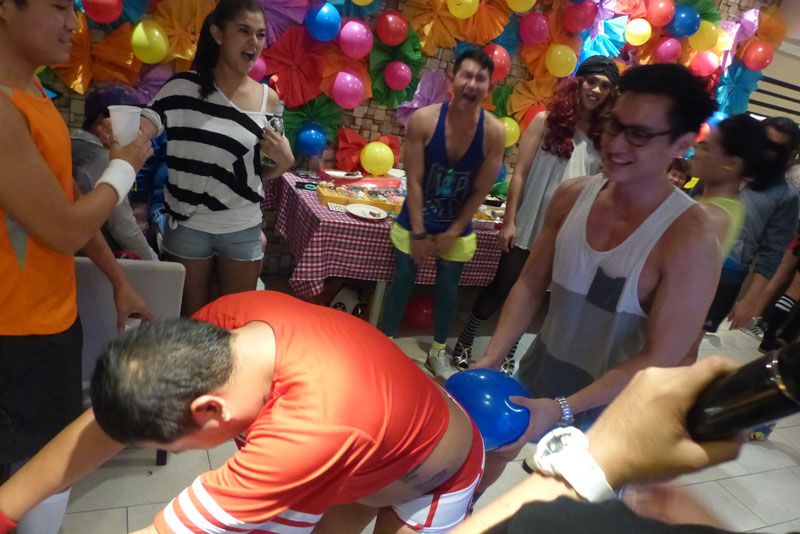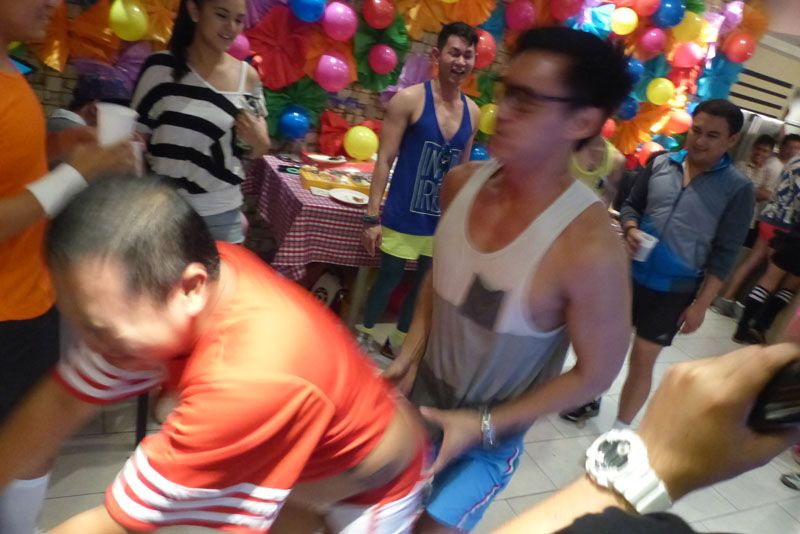 Here are some instax of the party memories!

Lahat ng house decors, kami lang ni manang ang nageffort!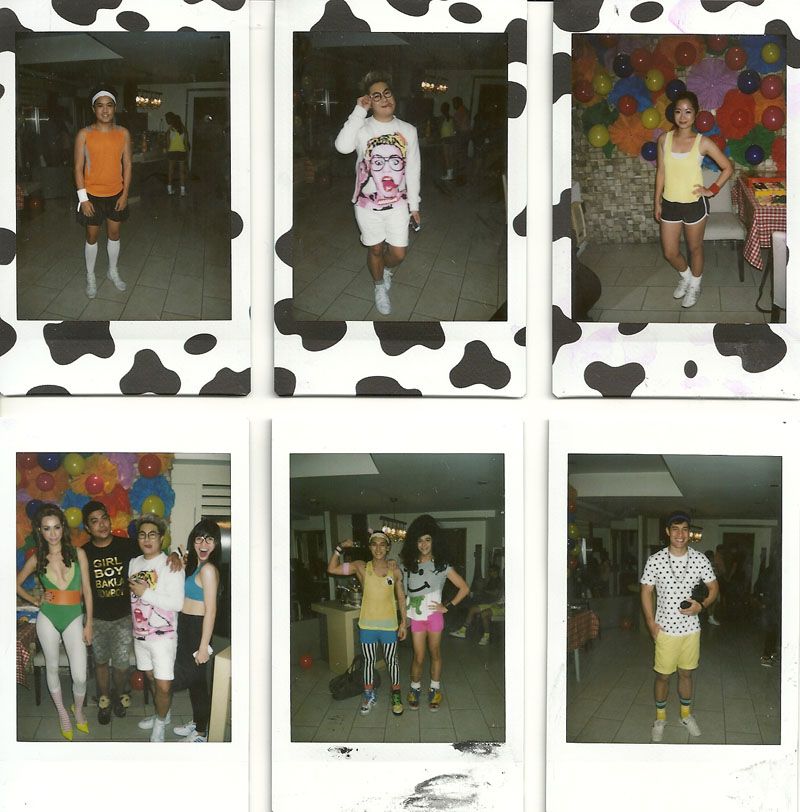 Instagram feeds ng tao that night! Check the instgram feeds kasi may videos!
@divinemlee
@jakegalvez
@elmerlapena
@peabopogi @jacobkho
And more photos! pagsawaan nyo mukha namin! Nageffort kami noh! haha!
Nakahabol! My bestie! Tim Yap!
Next year talaga kukuha na ako ng official photog! haha! Daming ganap na hindi na pasight kasi busy lahat sa pagkain, inom or BINGO!
A very merry xmas from our extended becky family to your family!
Much love,
D