COSMO ANNIVERSARY! Happy birthday!
This is how V checks his outfit. Naku, kung alam nyo lang masmatagal pa yan magayos sakin. Kasi ako madaming guidance councilors (Beckies) haha! May mga taga advice! Sya, solo flight.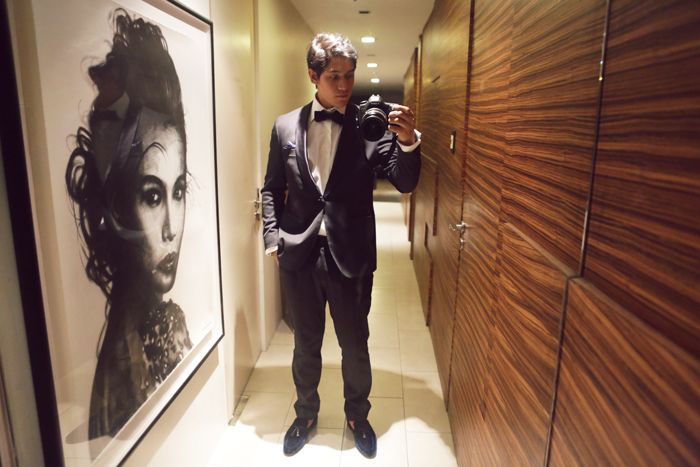 Off to Cosmo Anniversary party! Wow! 15 years! Dalagang dalaga na! haha! I get excited for events coz i like dressing up, but as usual.. haggardness na naman ako. Didn't get to plan outfit! haha! I saw on twitter maggown karamihan, I wanted to but biglang na iba plano when I visited RAJO!
GUSTO NAMIN YUNG MUKHANG MAY PRODUCTION NUMBER AKO! hahaha! I lovet when they "play" with me. Very Barbie doll!
OK, so not in order ang photos and photoflood itich ha!
Parang Cover Boys reunion! Buti hindi ko classmate mga toh nung bagets ako. Baka hindi ako nakinig sa teacher. Hahah!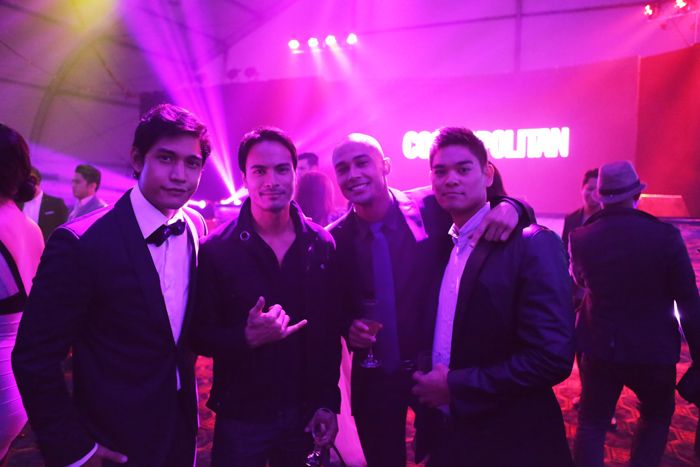 I TOOK THIS PHOTO! Ang galing ko na noh? hahaha! I love Vince Uy! Aside form bongga talaga sya sa ginagawa nya, but it's rare to see people who can be passionate with what they do and yet kaya nya hindi maging slave driver which makes working with him super saya. Yung tipong d pa mapapagod at kung mapagod ka, ikaw pa mahihiya kasi super ganado sya pagandahin ka 🙂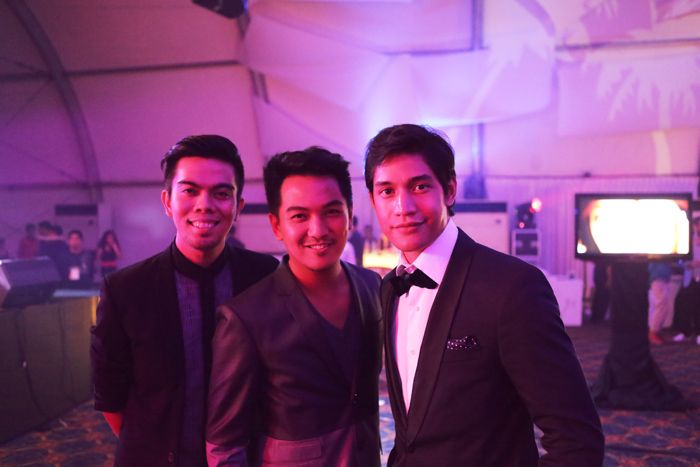 Blurred ba yung kuha ko?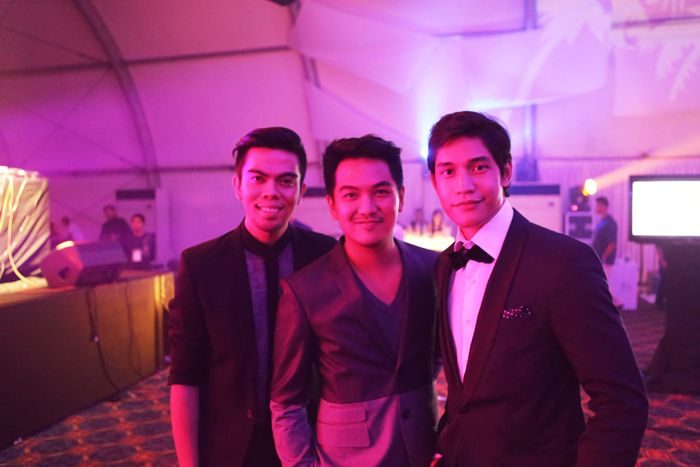 The Rajo FAMILY! Mga suki kay Rajo! Nix, Dong, Liz and I!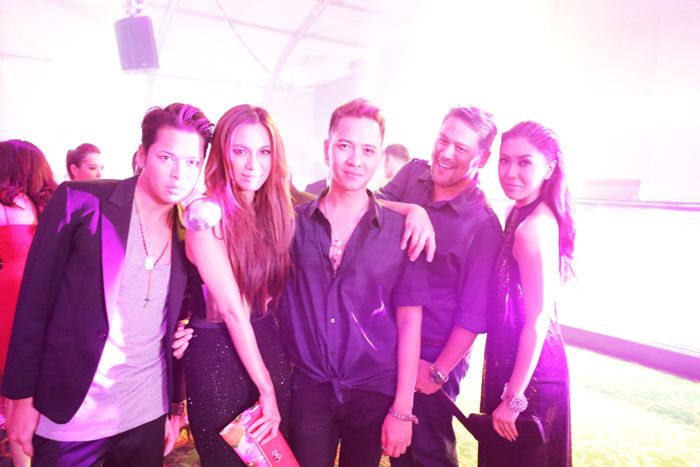 Oh anong say nyo, sinong sinabi na pang folk dance lang ang manlalatik? INAVAIL KO GIRL! Baka tumawag pa si SARAH G para sa outfit! Lovet! Very production number! haha!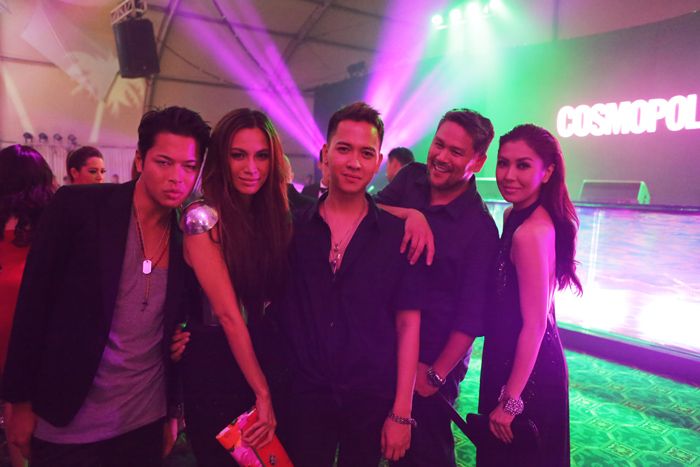 MORE OPTIONS, More fun! haha!
Of course, d na kailangan ibrief kayo. My outfit was by Rajo. I like working with him best in edit kami on the spot. The original was breast cups yan, masbet namin yung mukhang may dance number! GO FOR IT!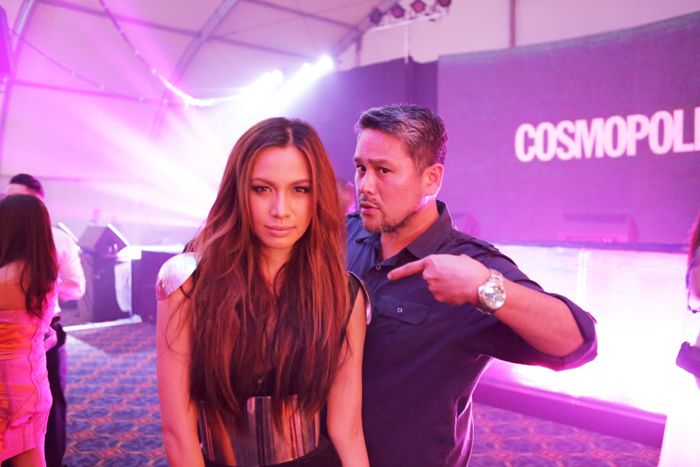 Hair and Makeup by Ella and Jake. They wanted something different. Pati sila na panis na sa kakakulot ko! haha! Hair peg? JLO!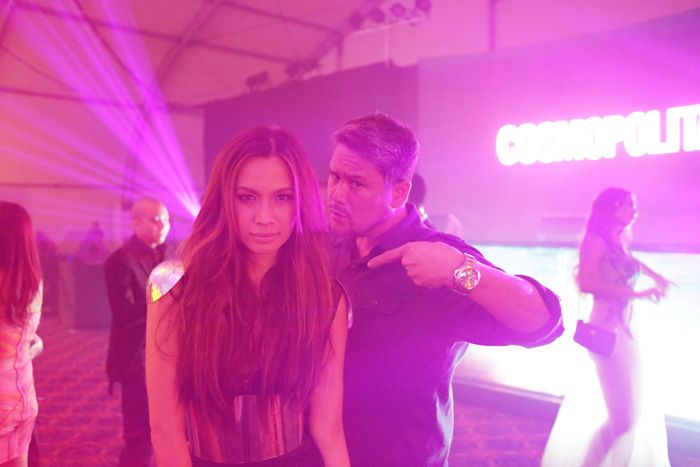 Fave ng lahat! Parang ketchup! DJ MARS!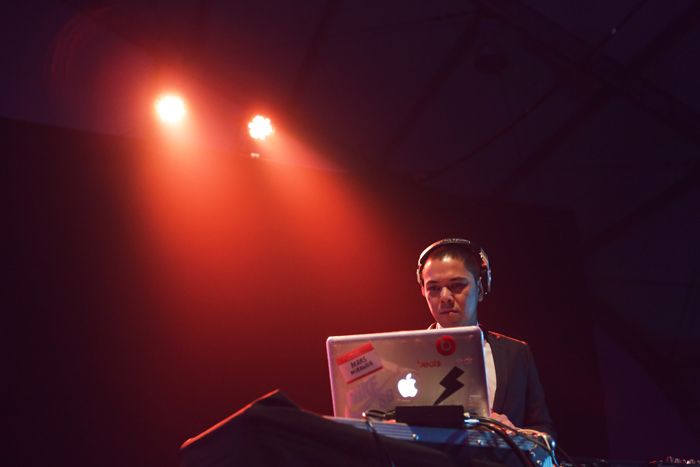 Dong! Bet ko yung buhok nya parati parang bagong ligo!
Joey Mead hosted the event in NBC tent! I love Joey. She's really perfect for cosmo- FUN FEARLESS FEMALE! Taas ng energy! Parang nakadextrose ng redbull!
As usual, call em DIVINE SMOKEY EYES LEE. haha!
Danita's so pretty!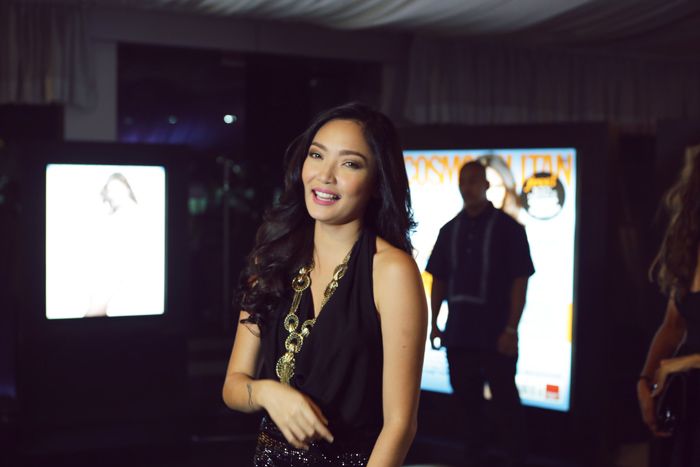 Techie romatics also played!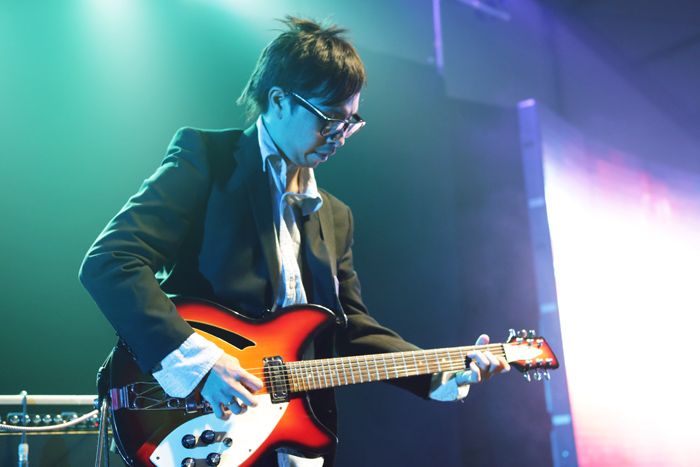 Congrats to Fun, Fearless Female awardee! LAUREEN UY! Yey, i was awarded the same thing mga 2 years ago. SO parang high school! By batch! haha!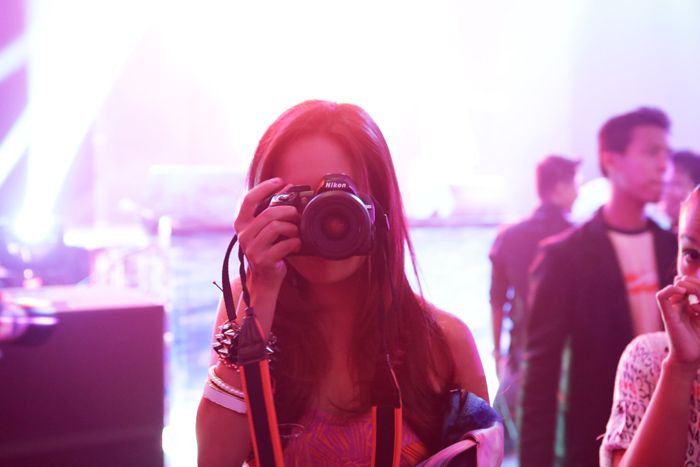 The Cosmo team with ANNE! Sexy mo gurl! Ikaw na ang GOLD!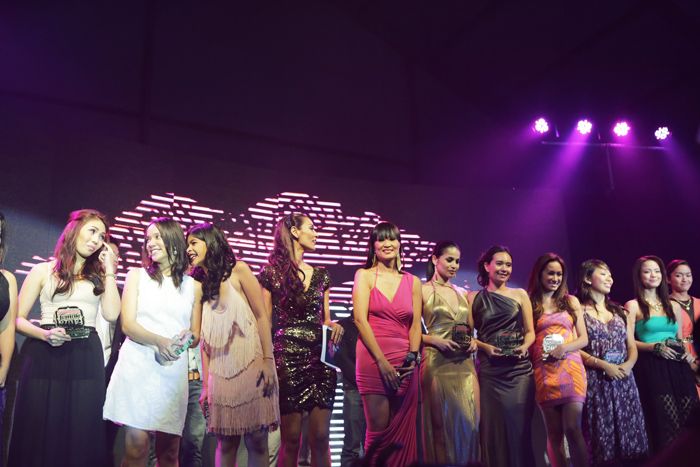 MYRZA EIC of COSMO! SUPER HAWT!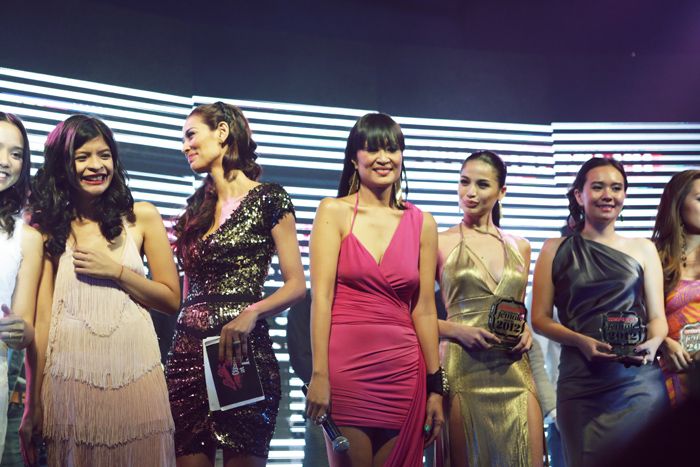 CUTENESS! 🙂 Laureen and her award! Myrza and ang bongga nyang BANGS! LOVEET! D bagay sakin ang bangs 🙁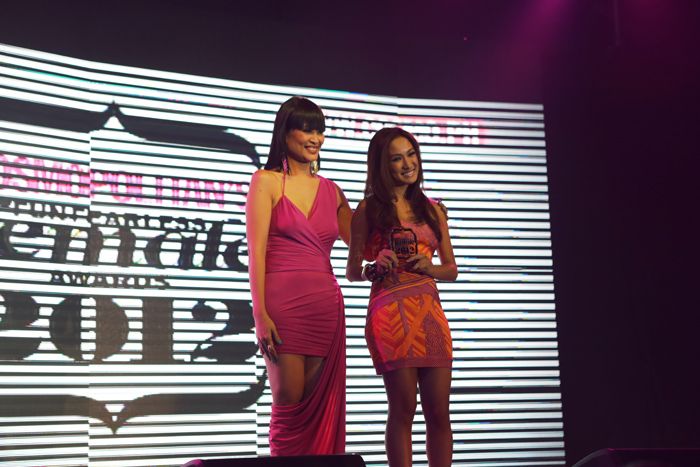 WALANG KUPAS! The hostess with the mostest! JOEY MEAD!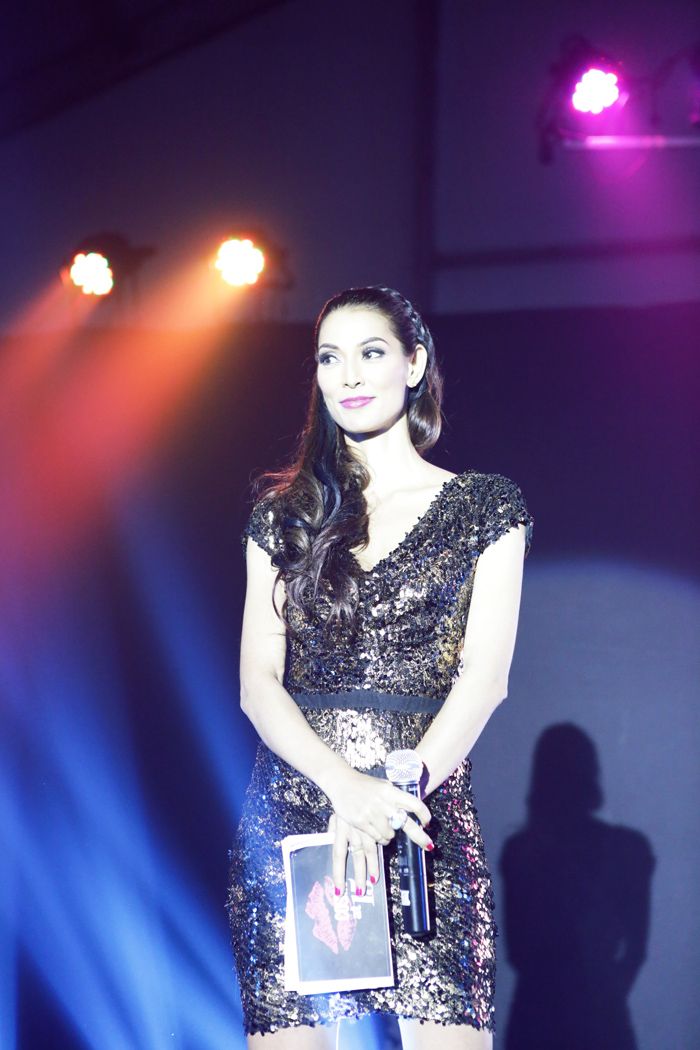 They also presented some Cosmo hunks!
Myrza in her Martin Bautista gown! WIN!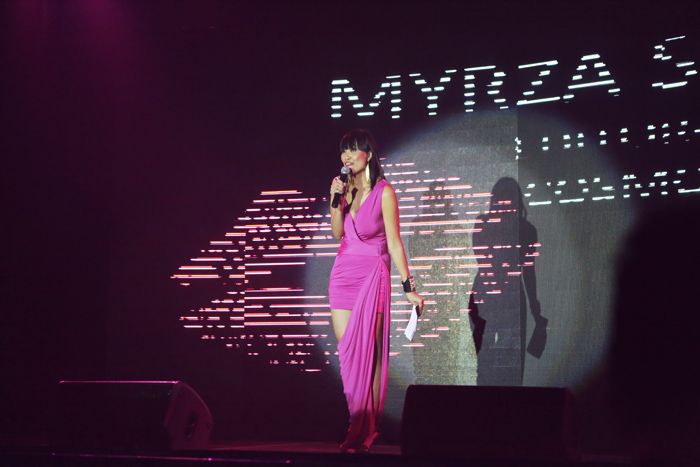 Chikahang magkapatid!
Robbie and Keren!
Max, Charina and Dong! INTENSE ANG PAGTITIG SA HUNKS! haha!
Zia performed too! I love her. Sana kapatid na nila ako, parang nasa lahi ang ganda ng boses! PAHINGI NGA NYAN!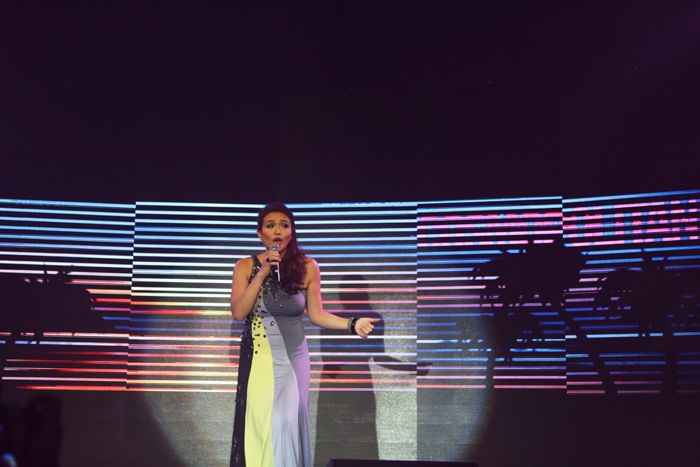 with Max and Carla! Super nice to see everyone so dressed up! Pinaghandaan!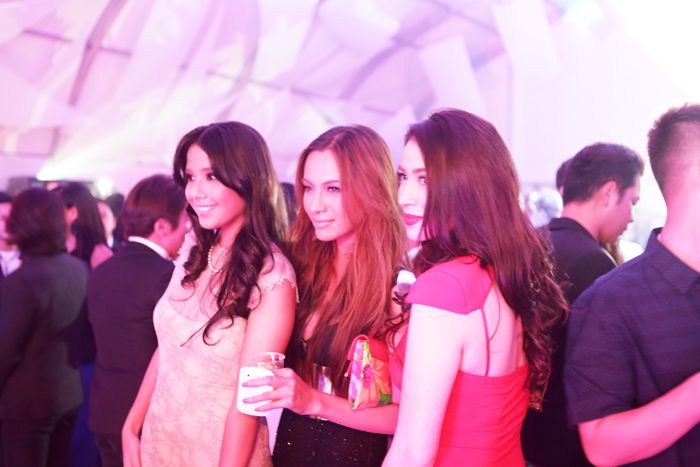 INGRID! Bet ko yung very Carla Bruni peg! Linis linisan!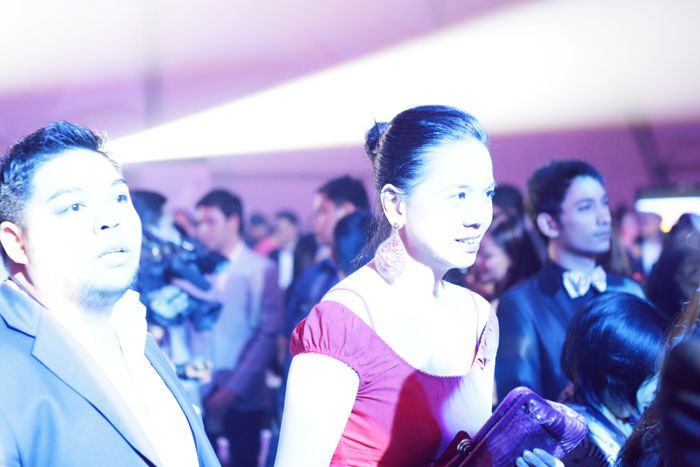 Kate Toralba! Nakita ko tong look na toh sa MET ball! GOW!
LIZ and MOND! Si Liz pag indakan na parang End of the World!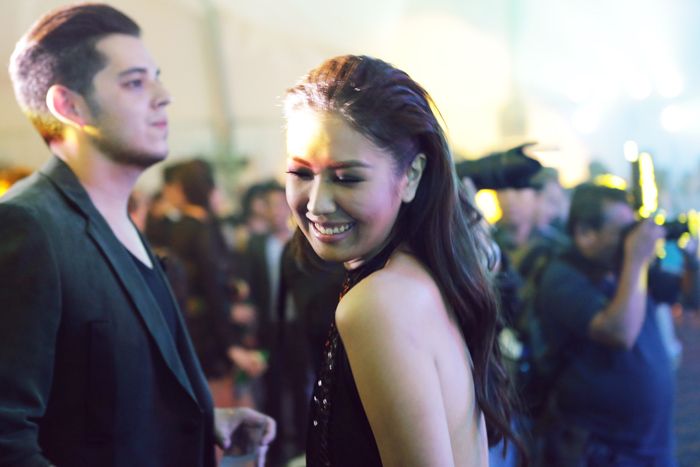 San na yung spaceship ko? haha!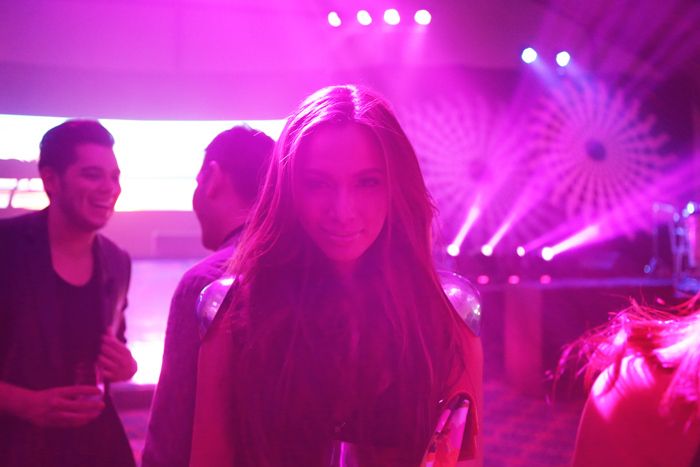 Jam packed! GOW!
I like how sexy tattoos are on some girls. Ces!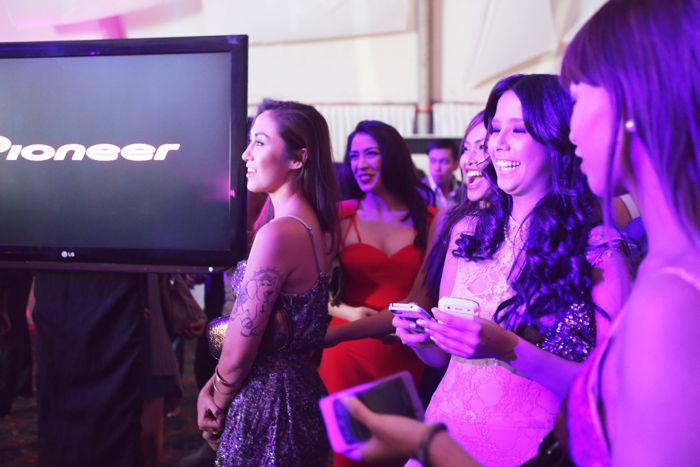 Pwedeng pwede magsalamin sa props ko. haha! At mahirap din pag flash.. tatalbog! haha!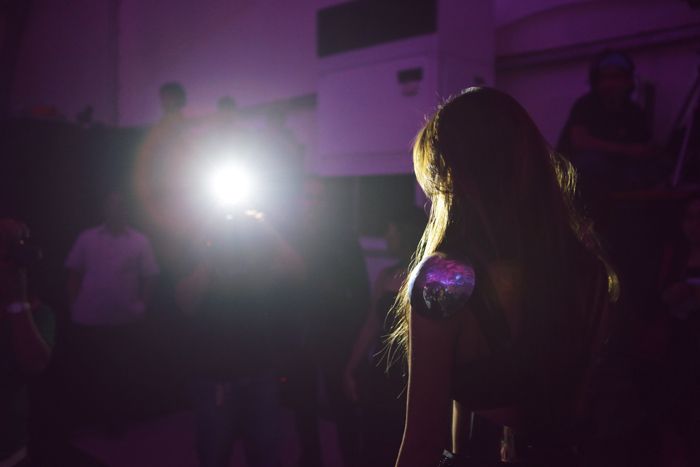 Chatting with Vanessa Matsunaga. She's the sweetest. We were in a shoot before tapos na chika ko that i likes this parang pandesal PON DE QUEIJO from Brazil na hindi ko masight dito sa Manila. She actually made some for me! Super sweet. Yung gestures na ganyan talagang shows anong klase syang tao 🙂
Too sad that I don't have a D+V photo 🙁 Will wait nalang for uploads! tag me ha! 🙂
But wait may second post ako… mas nakakaloka ang ganap kung san kami napadpad after! O BAR! Wait for the post!
Happy birthday cosmo! Stay fun and fearless!
Much love,
D