Coachella during/after parties!
Ok, hirap na hirap nako magsort ng photos. haha! We had 5 cameras with us. Walang kawala! haha! Ayun kaya super tagality din magpost. Before day 2 lemme chika you about the parties.
Some people go to Coachella not for the festivals, parties lang talaga. Sabay sabay at madaming ganap! So minsan hard choice talaga, gora ba sa party or festival? We opted to check out 4 of the pinakbonggels na party. All the parties are rsvp or by invite. Minsan undiclosed locations pa. So buti nalang may friendshipeys kami to get us invites. Also since most of the parties puno ng celeb, medyo chukiedees magphotos. haha! May mga official photogs with celebs to do that kasi baka masita. hahaha! So chikahin nyo nalang at friendshipin. haha!
D + V
This is the Plunge party by Redbull in La Quinta. So isang tumbling lang sa place namin.

Bongga ng may pa games sila!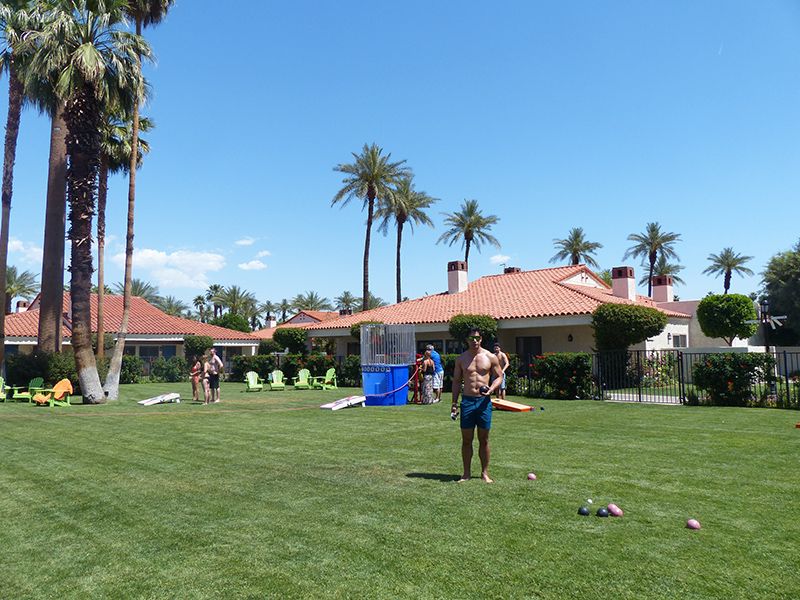 SO eto read more na, bago hindi makisama ang internet sa dami ng photos!Lunch time palang may ganap na!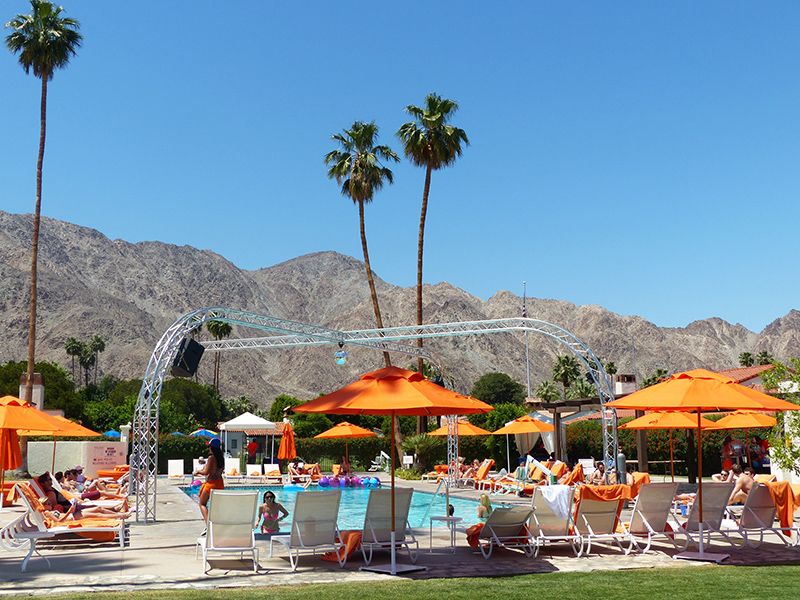 Dunk the cheneler. D ko alam tawag. Haha!

D sya mahilig magswimming noh? haha!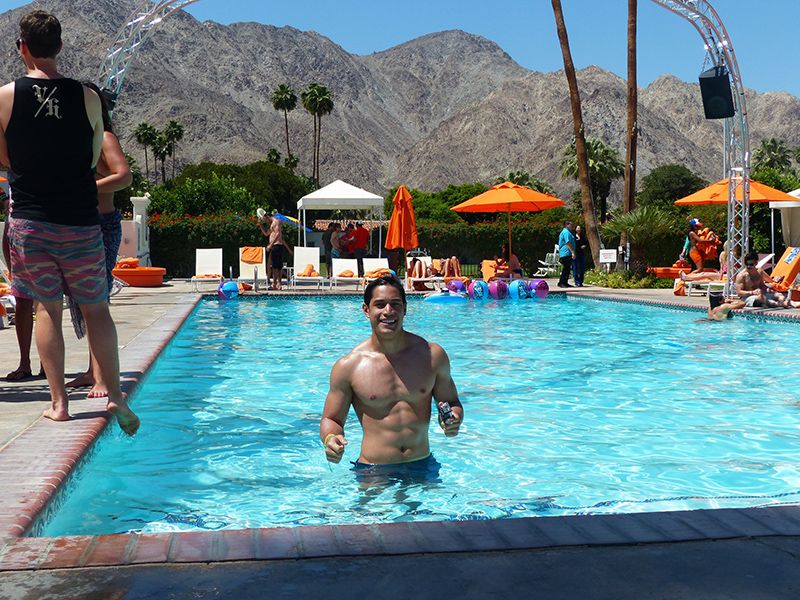 First day after the festival, we went to the WILDFOX party hosted by PR guru Rembrandt Flores. Pinoy and friendshipey namin sya. So bongga na may pinoy na best in ganap sa party scene! OK, don't mind my face. Tawang tawa ako dito. May kachika si Rembrandt na malaking lalake. So when i said to take a photo of me and Rem, iniisip ko. Kainis naman toh, sumama pa. Crop ko nalang mamya. After the photo, sabi ko kay Rem. Picture nga tayo ulit yung walang sasama. Sabi nya sakin "D mo kilala yun???" Syempre, being the mali mali that i am… Sabi ko "Yung sumingit sa photo natin?!" Rem: Gaga si Kellan Lutz yun sa Twilight. Haha! EH kasi iba itsura pag may dugo at hindi mukhang vampire noh!

Pinoy connect!

In the same party, my fave model was there. Alex Ambrosio! Ganda nya. Parang magkahawig kami. choz! Pagigihan mo girl, makukuha mo din yang fez ko. Charez!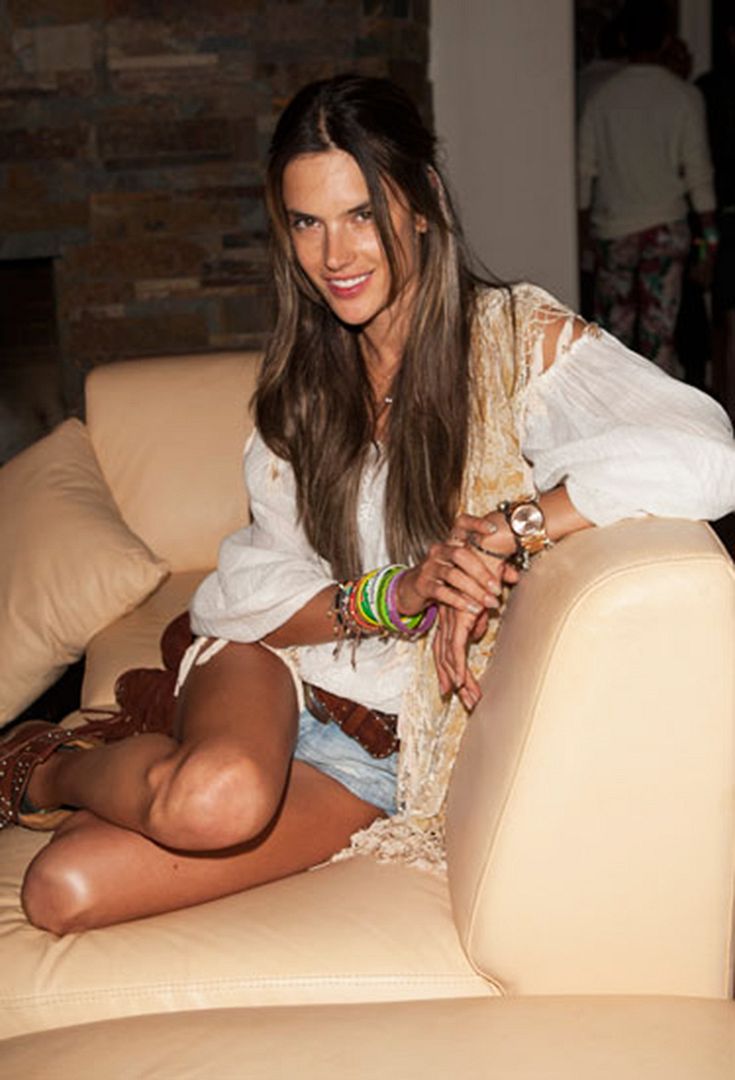 The next day, late man coz of the festival but one party you should not miss is the NEON CARNIVAL. LAHAT. I mean, LAHAT ng ganap super saya! And all the celebs are there. Although kahiyaan magphoto. Hard to get a pass though but buti nalang we got 🙂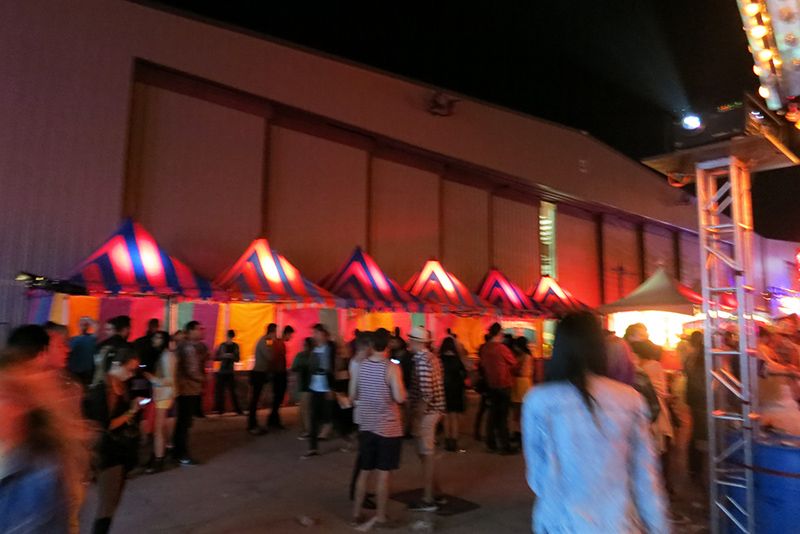 Concept nya perya! haha! But they only send you a map. Undiclosed location sya kasi.

They had a great DJ! And ang saya nung very amusement park ganap! Inavail ko yung slide!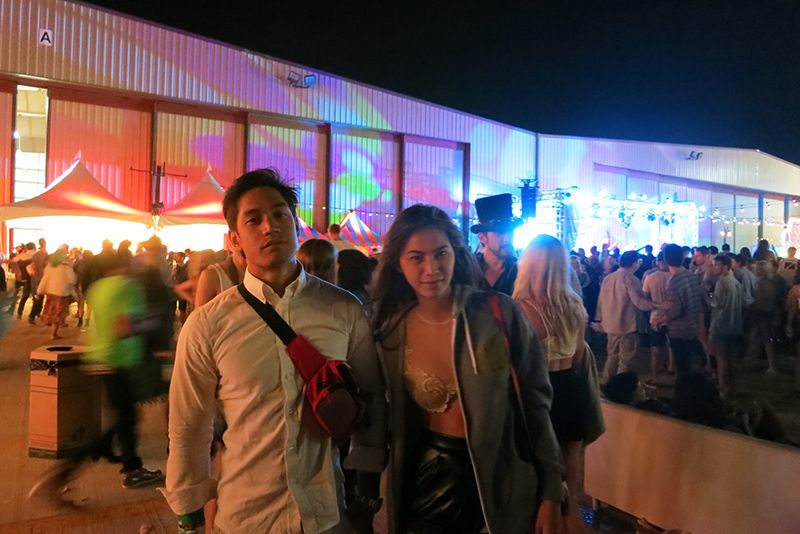 Hanggang 6am ata or more bago natapos ang ganap!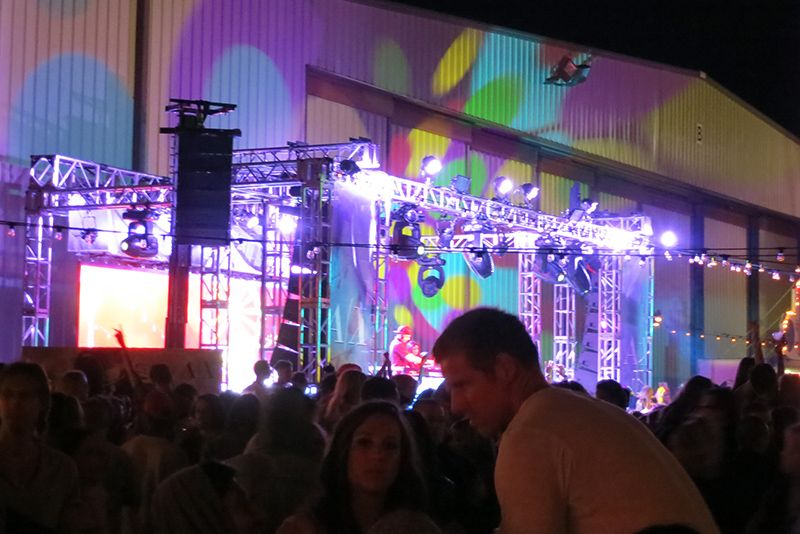 There's Alex Wang on the screen! Nice sya, kasi naalala nya kami nag hi pa sya.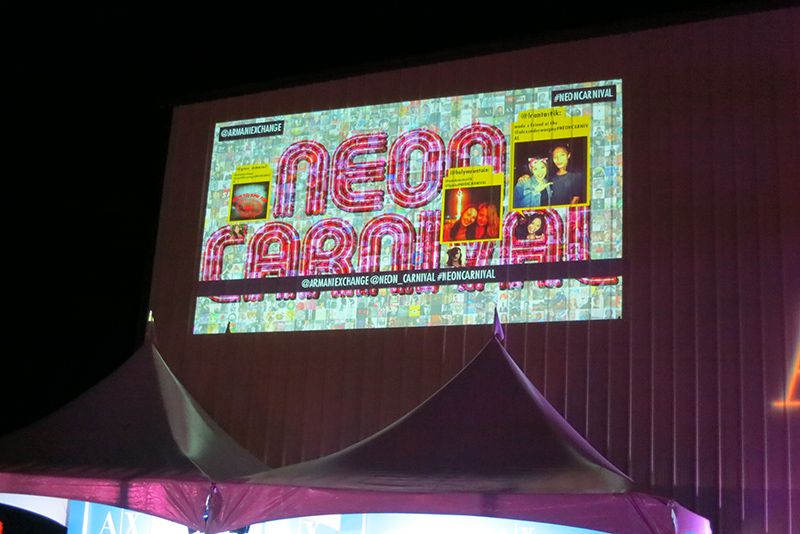 Bilang best in lamigin ako, sabi ni V.. Lumayo ka dyan baka masunog ka. At syempre sabi ko lang, NAGPAPALAMIG AKO! hahaha! Mainit dito!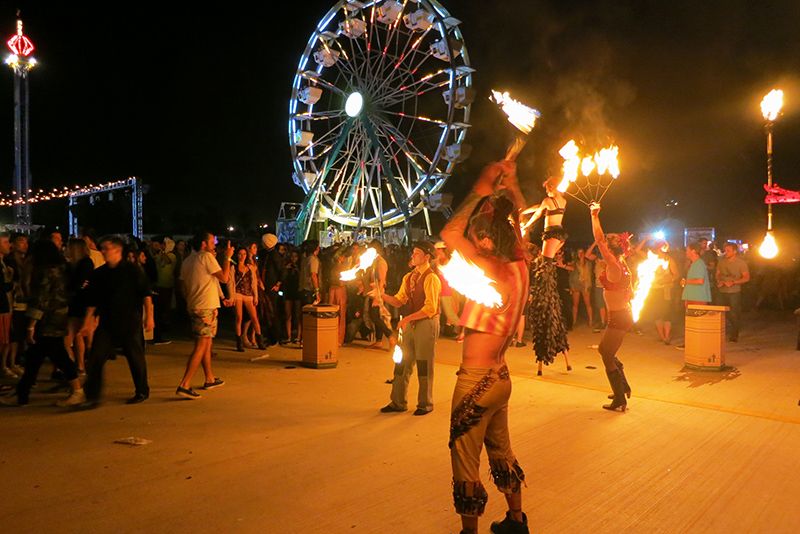 We bumped into our friend JONAS! Yey! Ganyan ka lamig, tignan nyo yung lips ko namumuti atapos pula yung ilong. hahaha! Rudolph lang ang peg!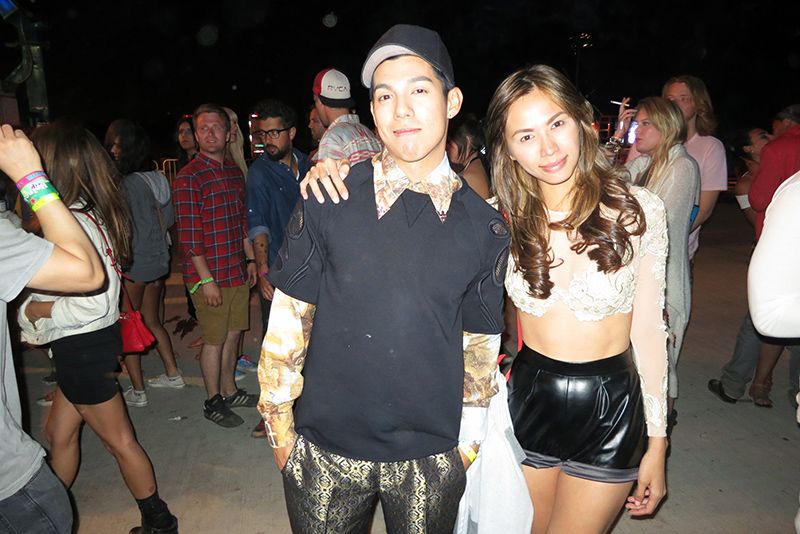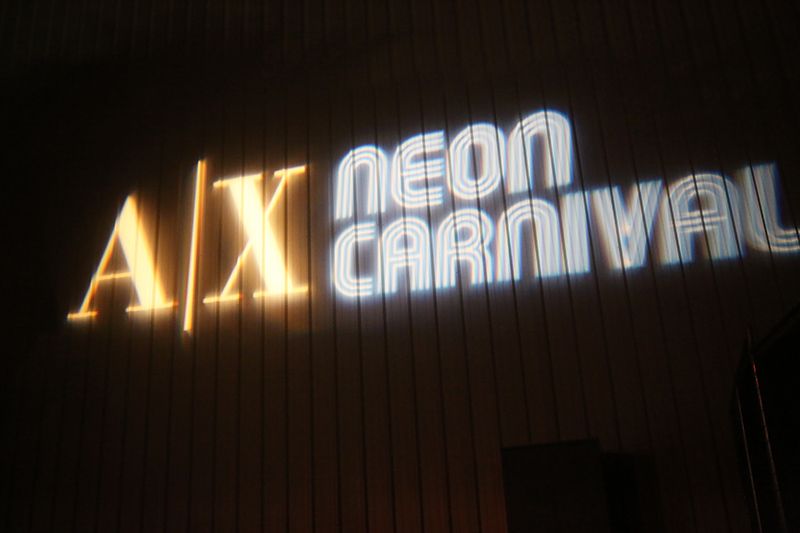 Bongga talaga ni V magphoto!

They are very strict with the entrance, so wag nyo nang balakin tumalon bakod. Haha!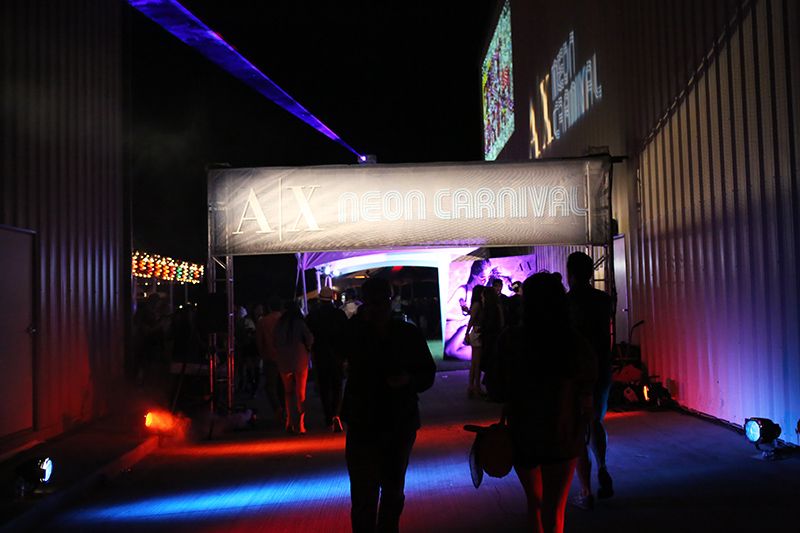 Bump Cars!

Hindi namin naavail, haba ng pila eh!

In life, kanya kanyang paandar. choz!


May gulong din sila.. charez! Ferris Wheel!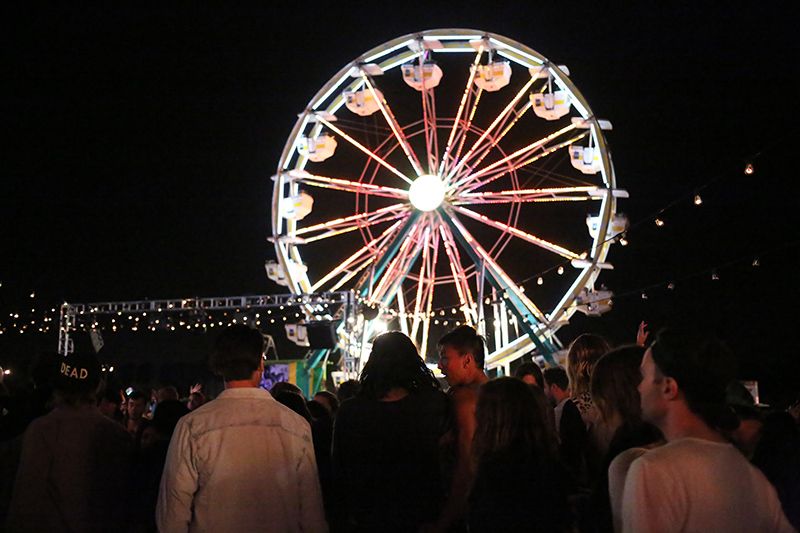 While nakapila kami sa slide, here's Alex Ambrosio! HINDI KO NAISIP YAN HA! Next year, magdadala ako fur!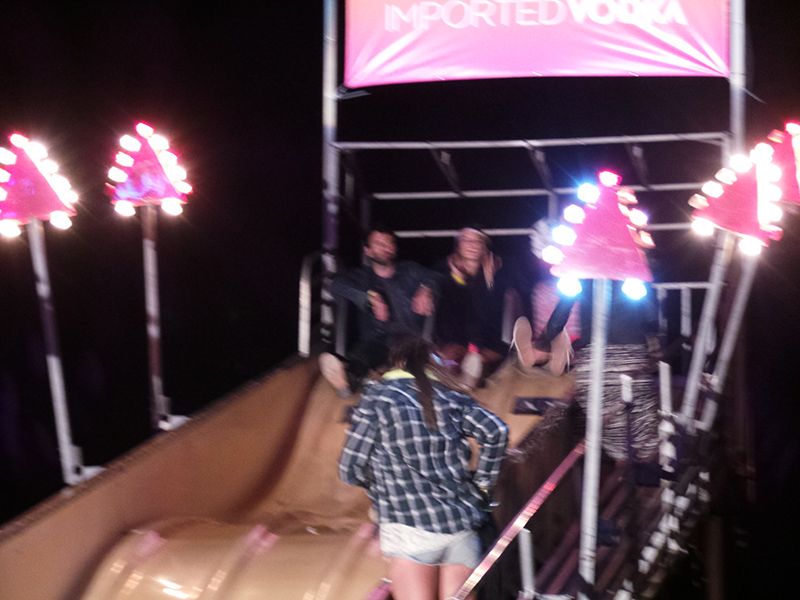 Artista daw yang naka black.. d ko knows. hahaha!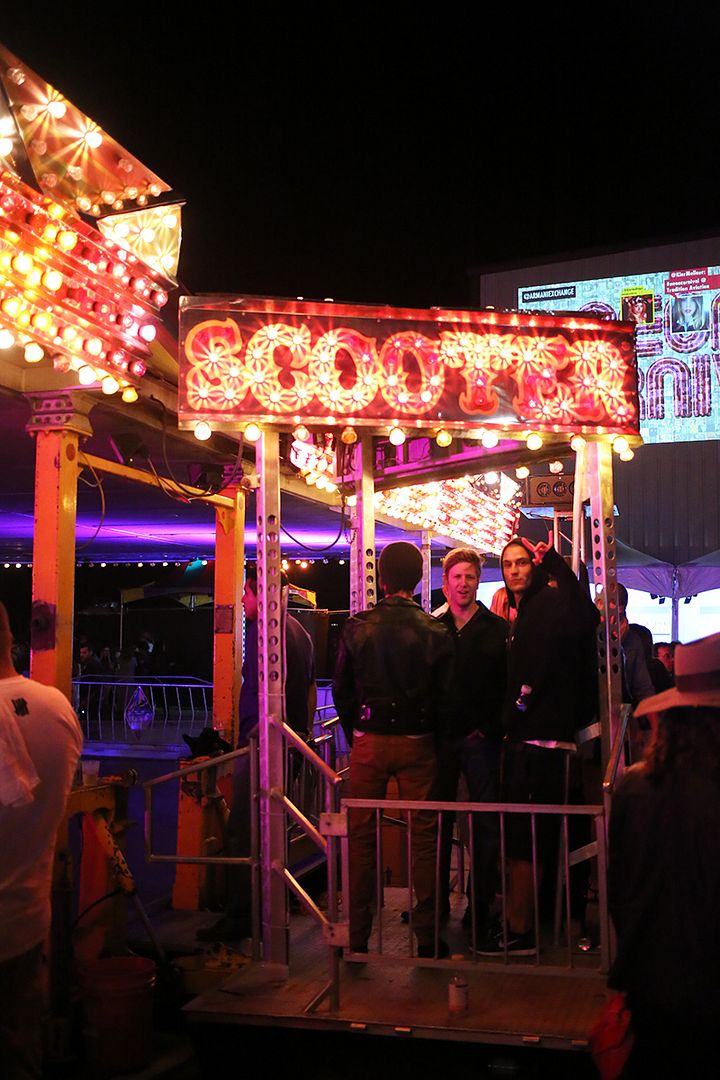 Free drinks! Bongga sila magpaparty, open bar talaga!

Eto yung heater ko. haha!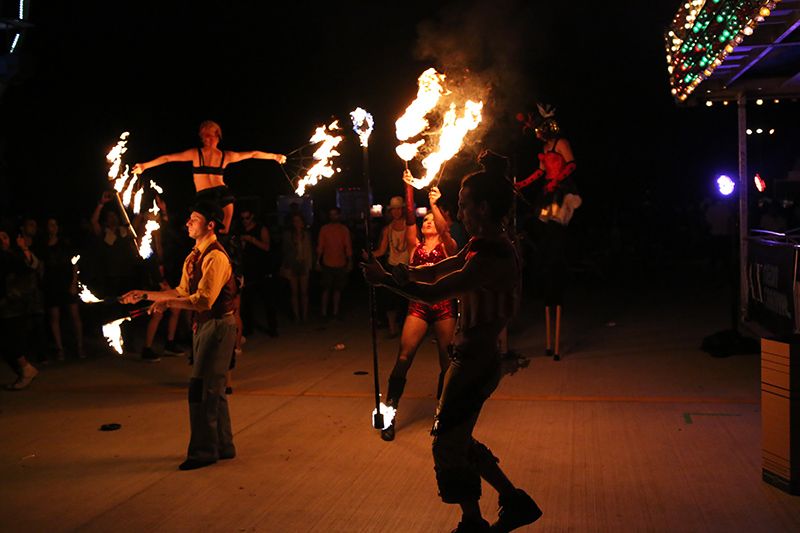 ANDITO AKOOOO! LAMIG NA LAMIG! Kapal kasi ng mukha mag bra! Kahit long sleeves tagos ang lamig! haha!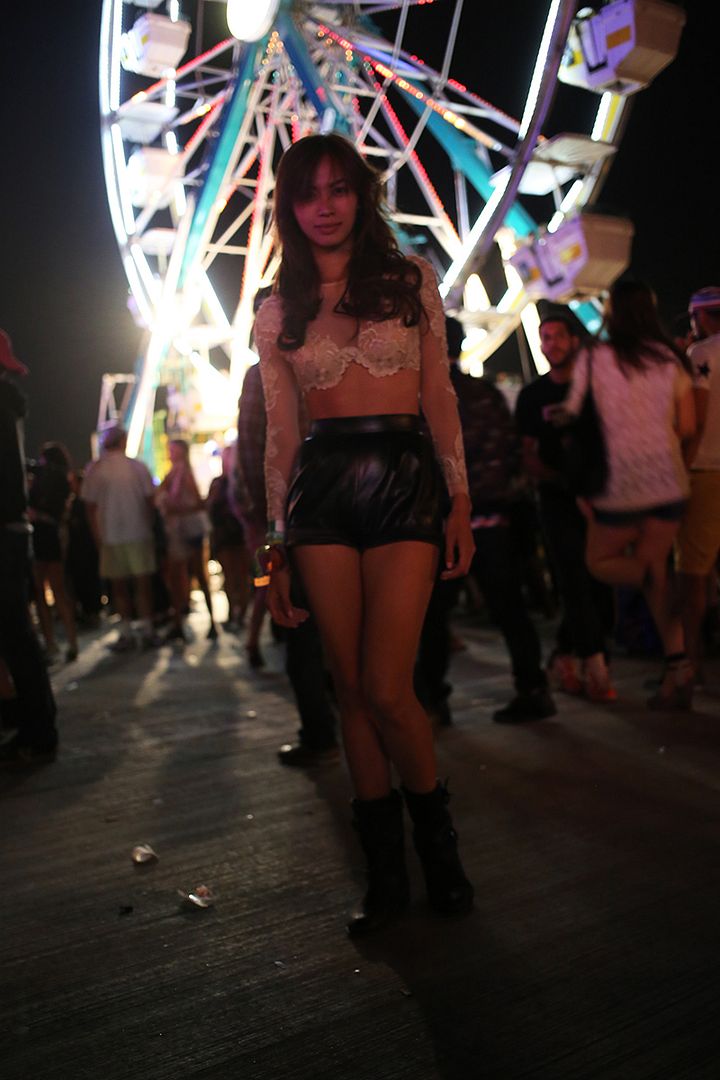 Tambay sa DJ area. Sana magkaganap na ganito here!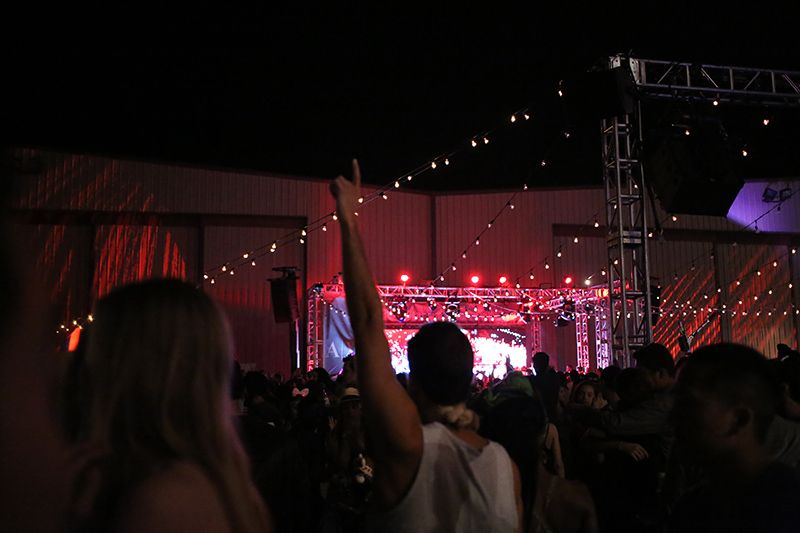 May paandar sa led, ayan best in nauto para manood. Haha!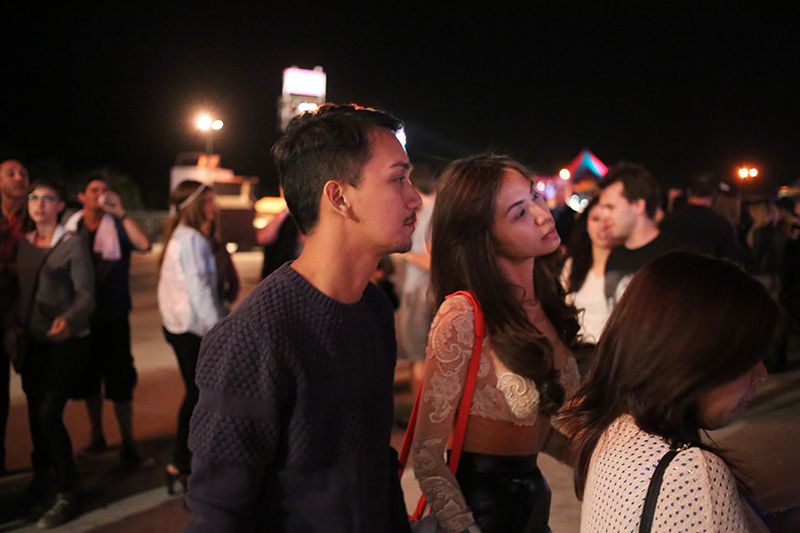 Here are some of the official photos para masight nyo ang ganap! Look, Clint Eastwood playing with Rem! haha!
DJ set-up!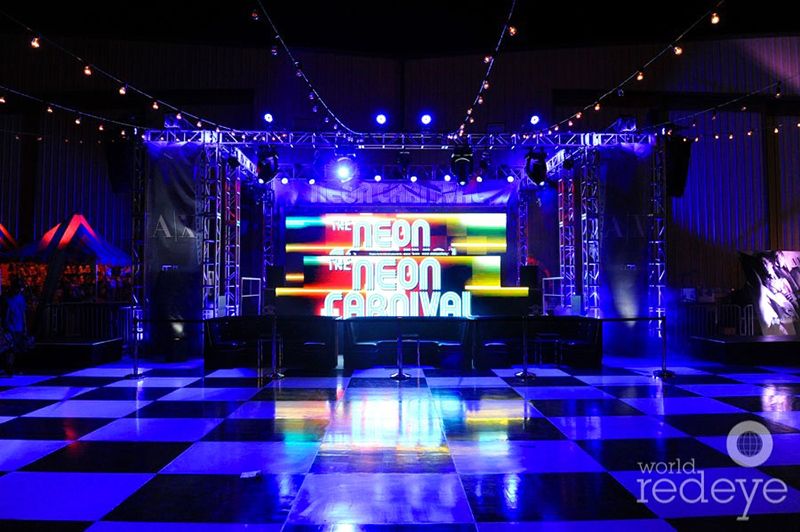 Mga taong gumanap! Taga Entourage toh! Emmanuel Chriqui!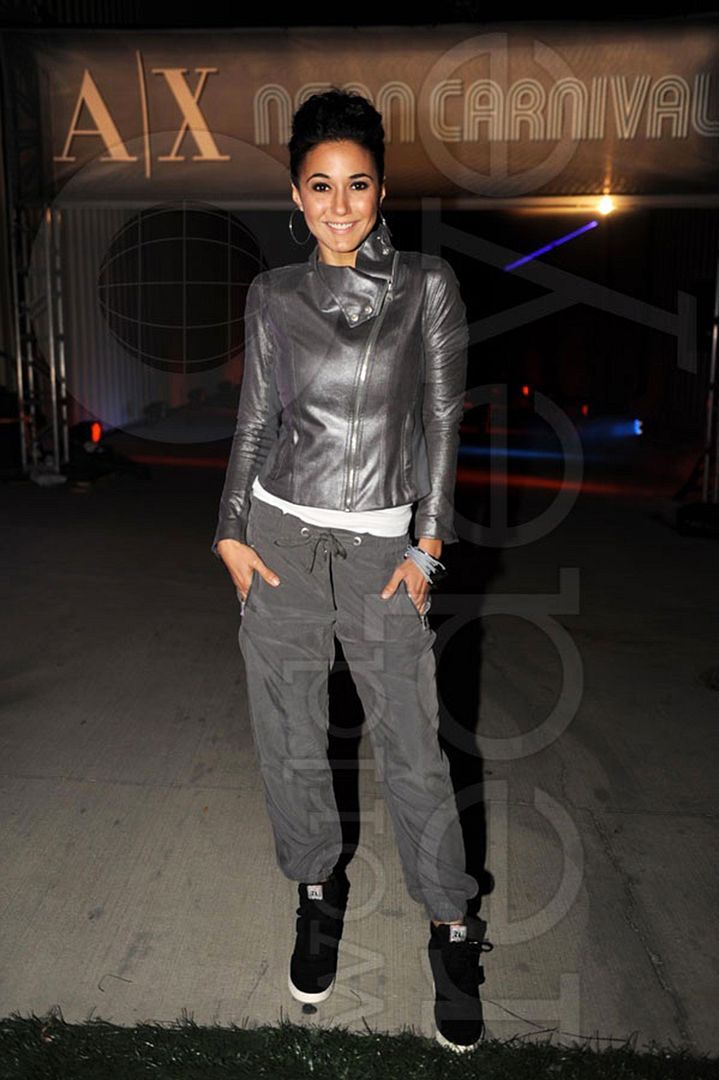 Paris and River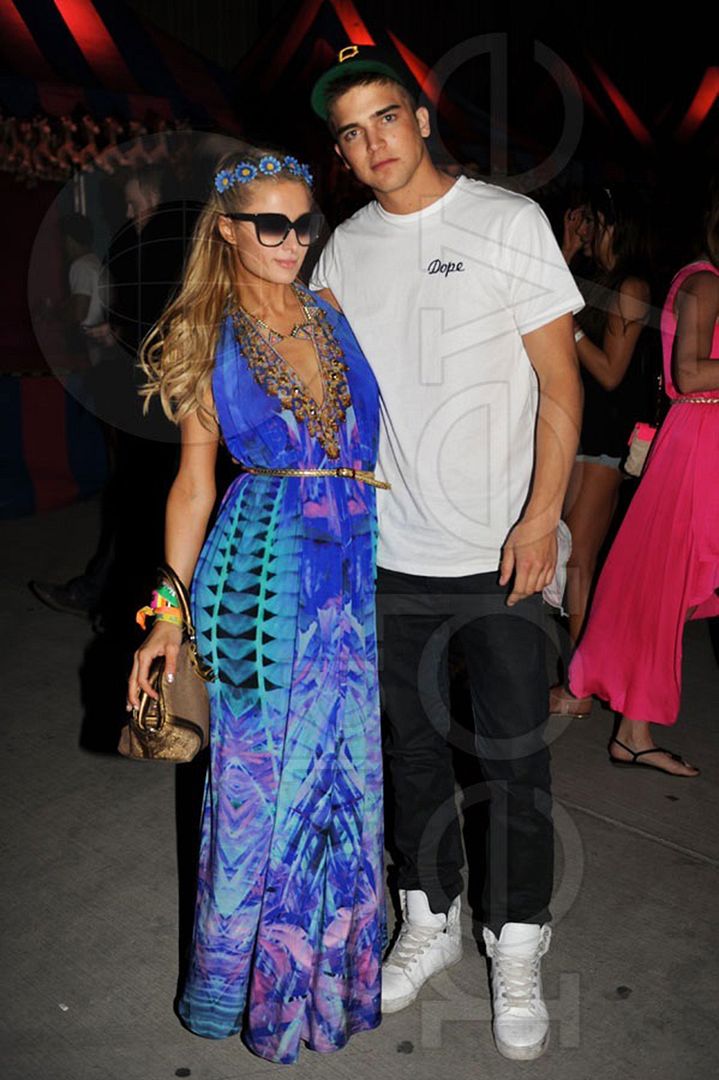 Jessica Szohr!

Alexander Skarsgard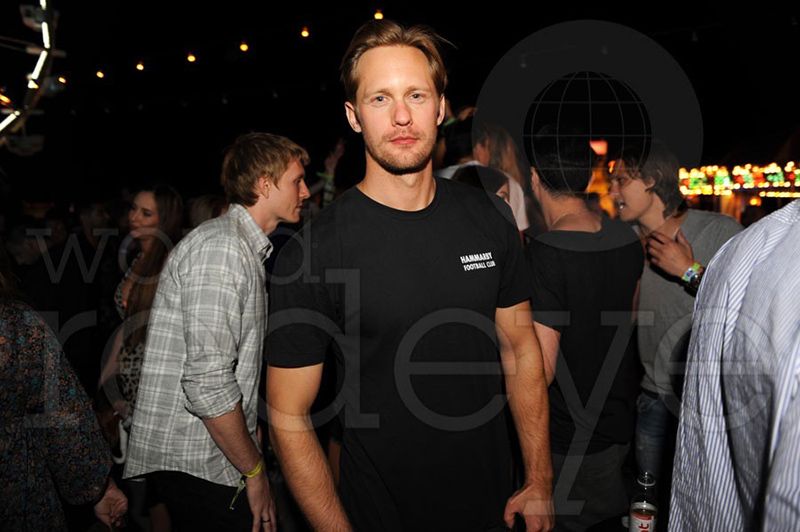 Vanessa Hudgens and Jaime Chung. We met Jaime in another private party, gandang ganda ako sa kanya. Sabi ko pagnagkaanak ako bet ko ganito ang fez!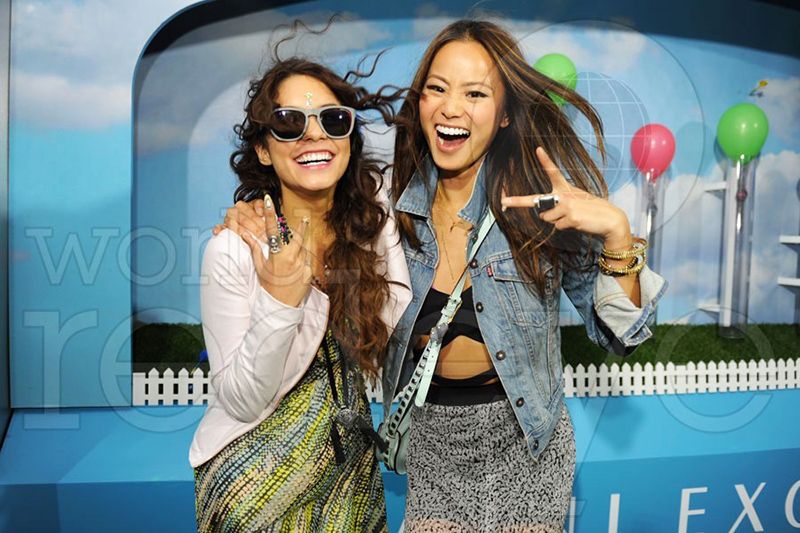 Jesse Metcalfe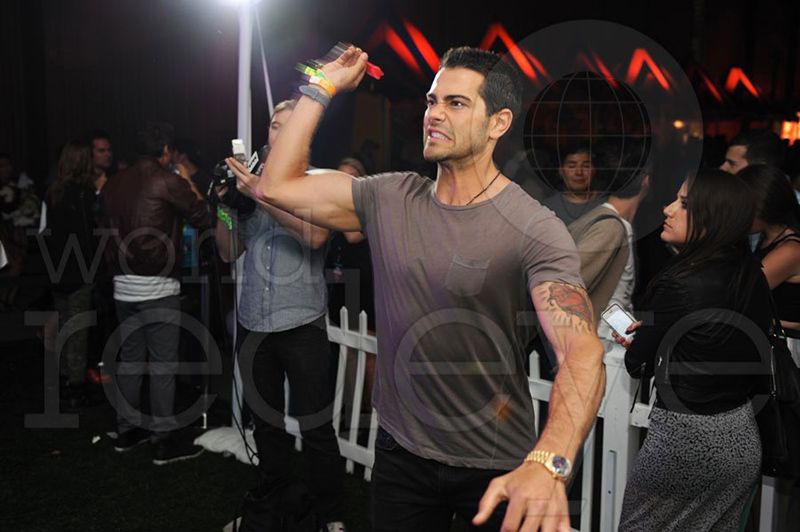 Revenge girls again!

Emma Roberts!

Ganito ka box office hit!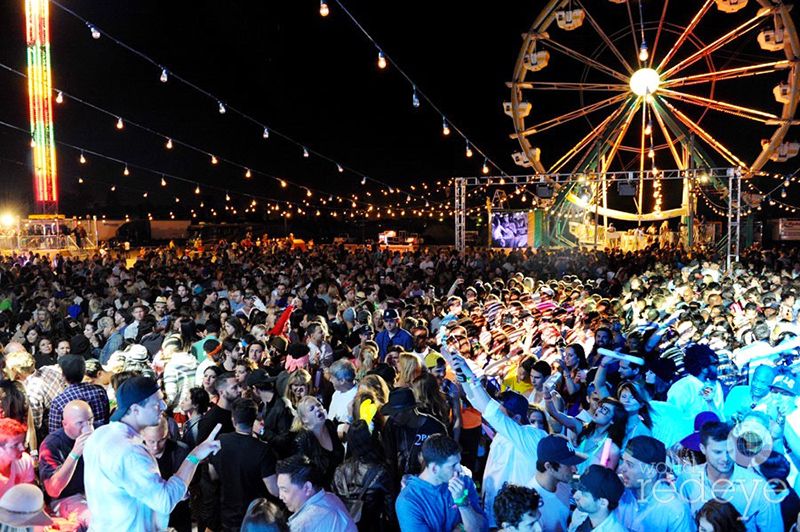 Another party we went to is the VOLT VALLEY party. Hosted again by Rem!

Ang cute! May pa zip line!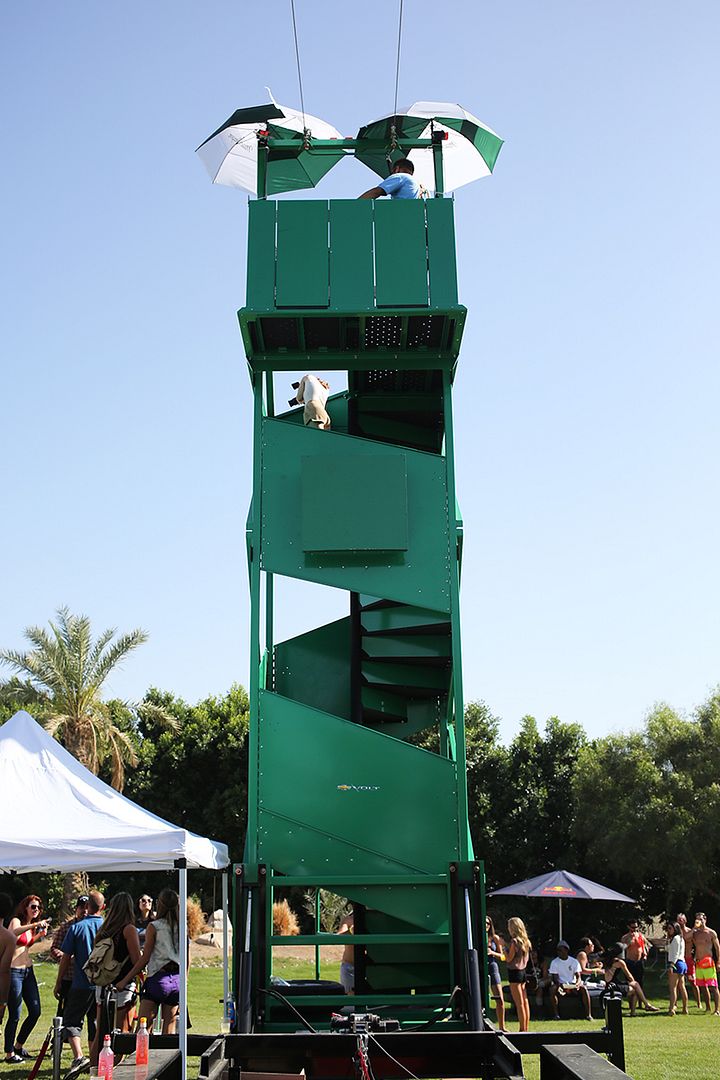 Waiting for V's turn sa zipline. Usisero lang kami. ahha!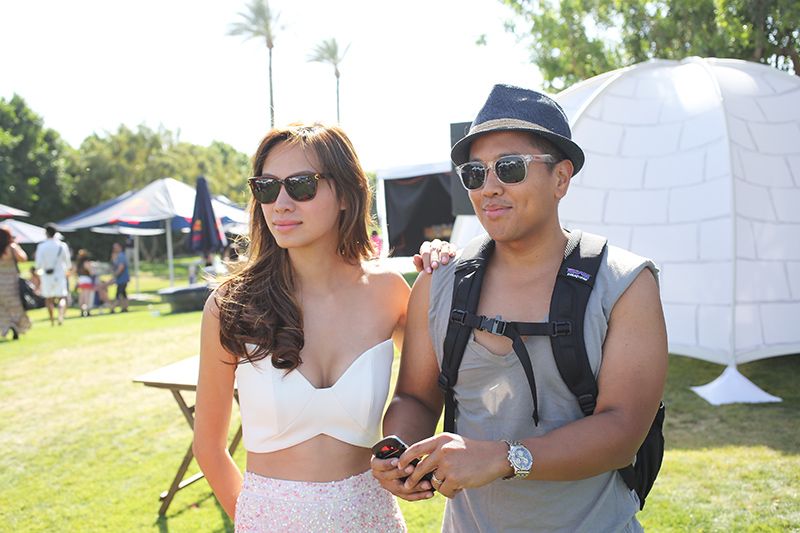 D nya makakalimutan ang flag nya. haha!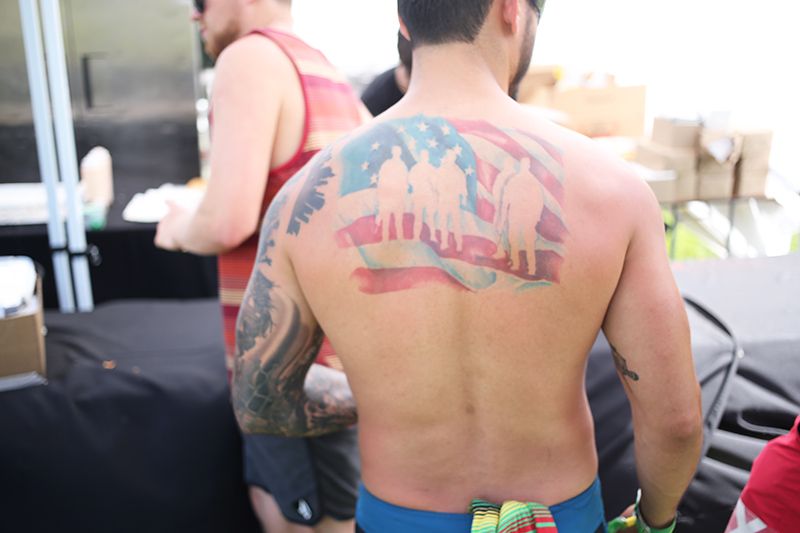 Alfalfa! haha!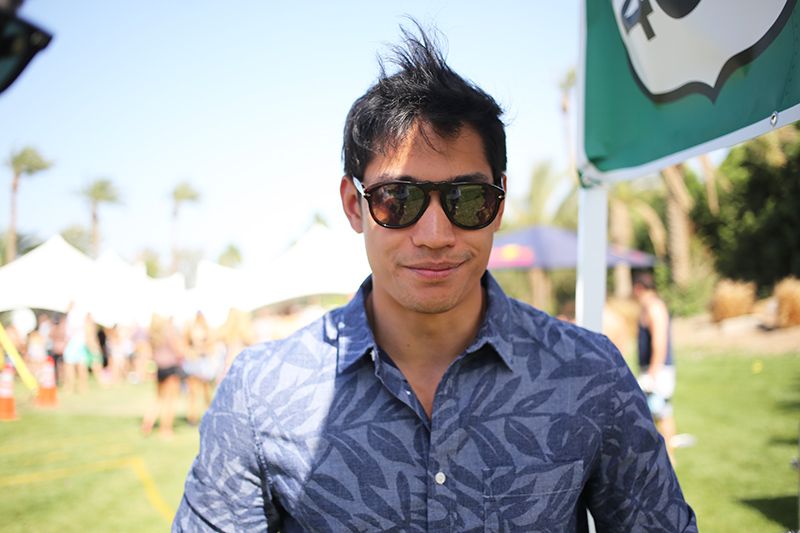 On the zipline, kanya kanyang tricks din yan!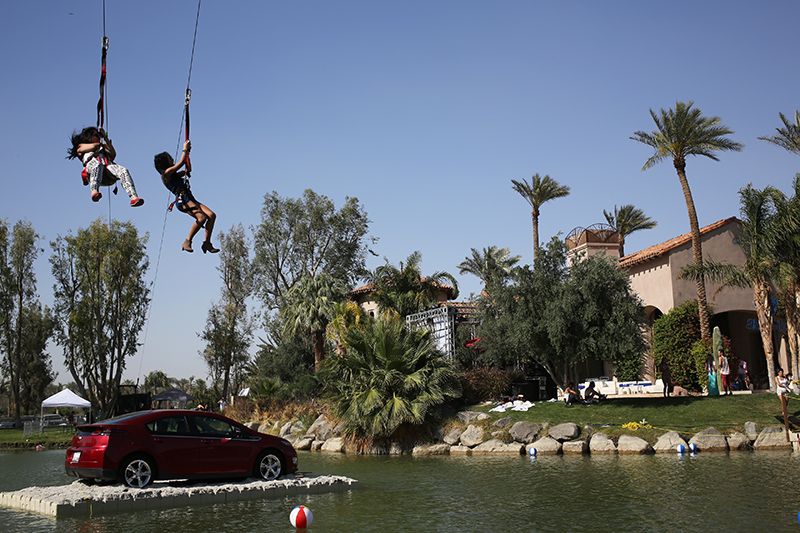 Ang kyot that they made a bridge for the event!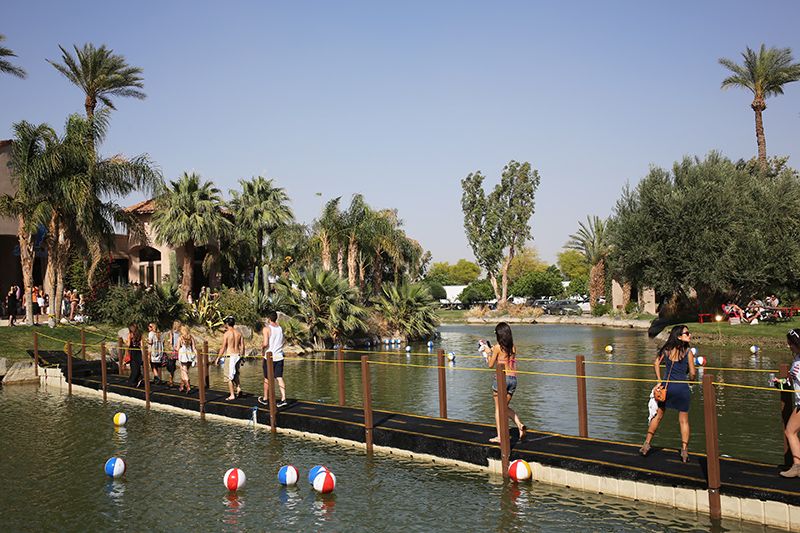 Sa zipline d mo ako maasahan, sa chikahan.. PRESENT!

May paandar sila ate! Ansaveh ni Bea Lucero dyan?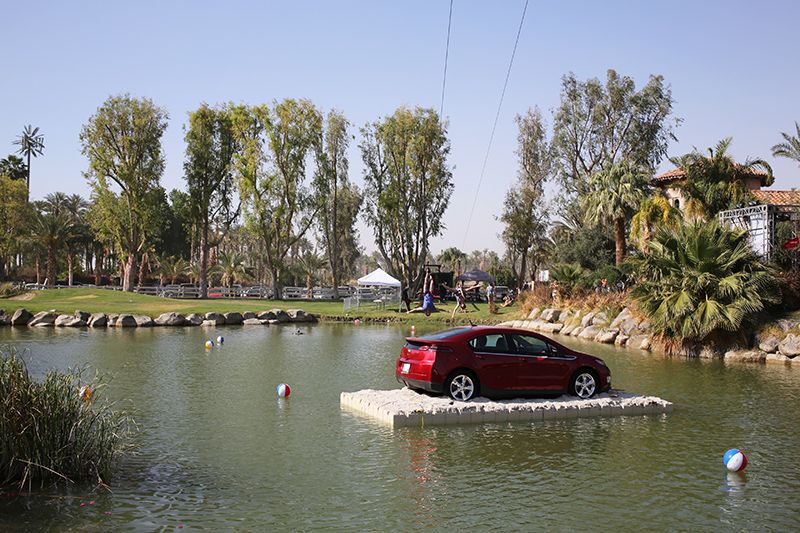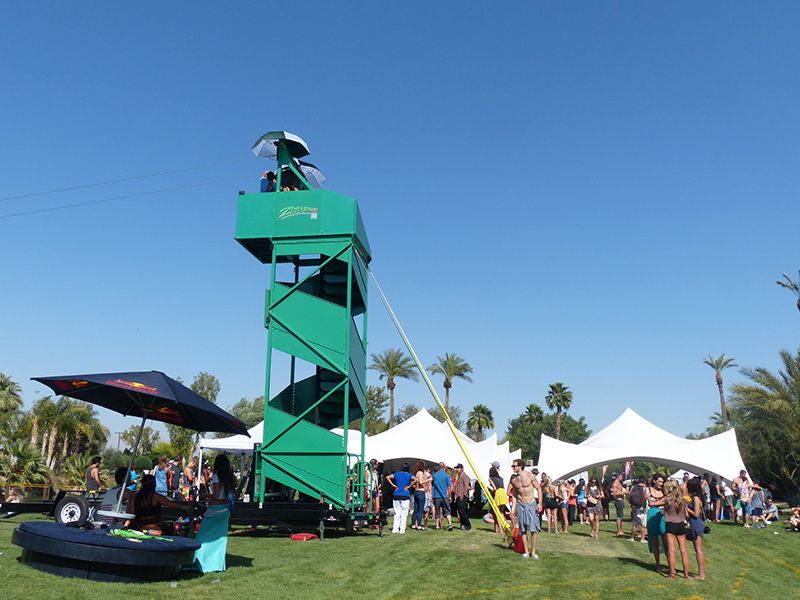 They were serving Patron ice cream!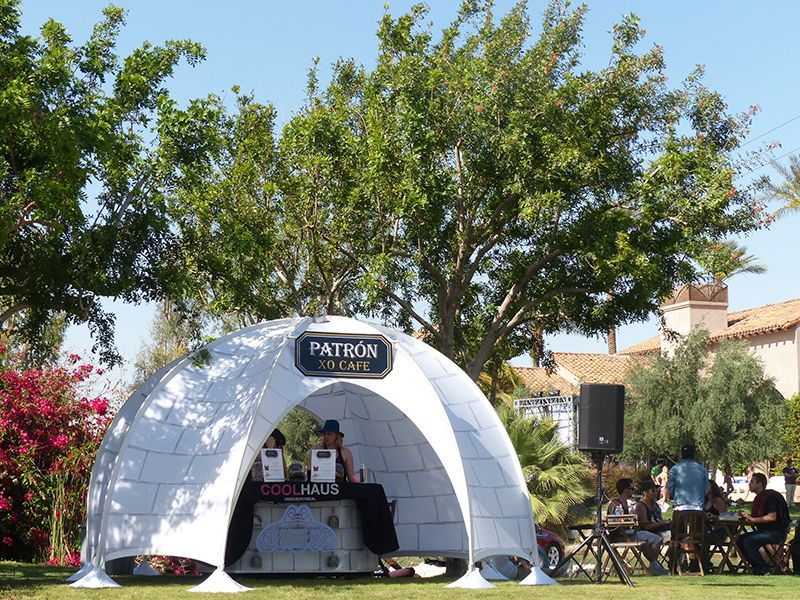 Ang ice cream na may tama! haha!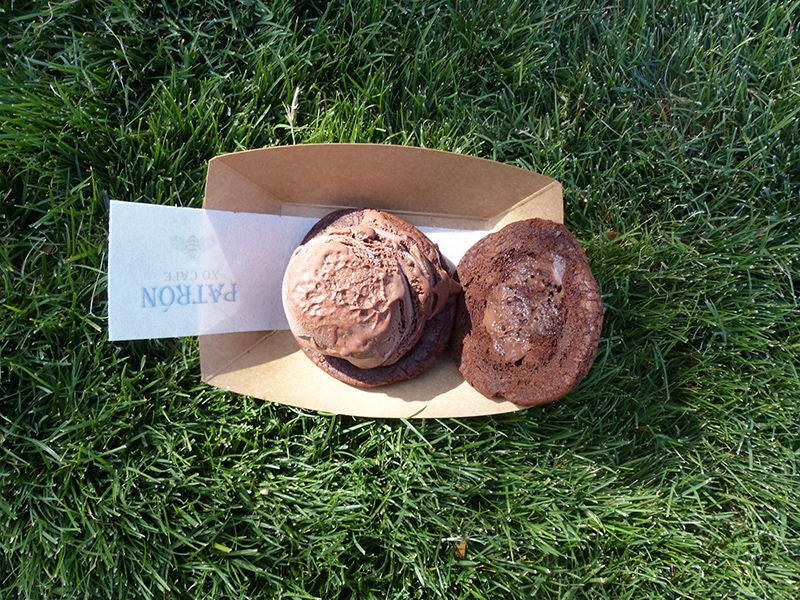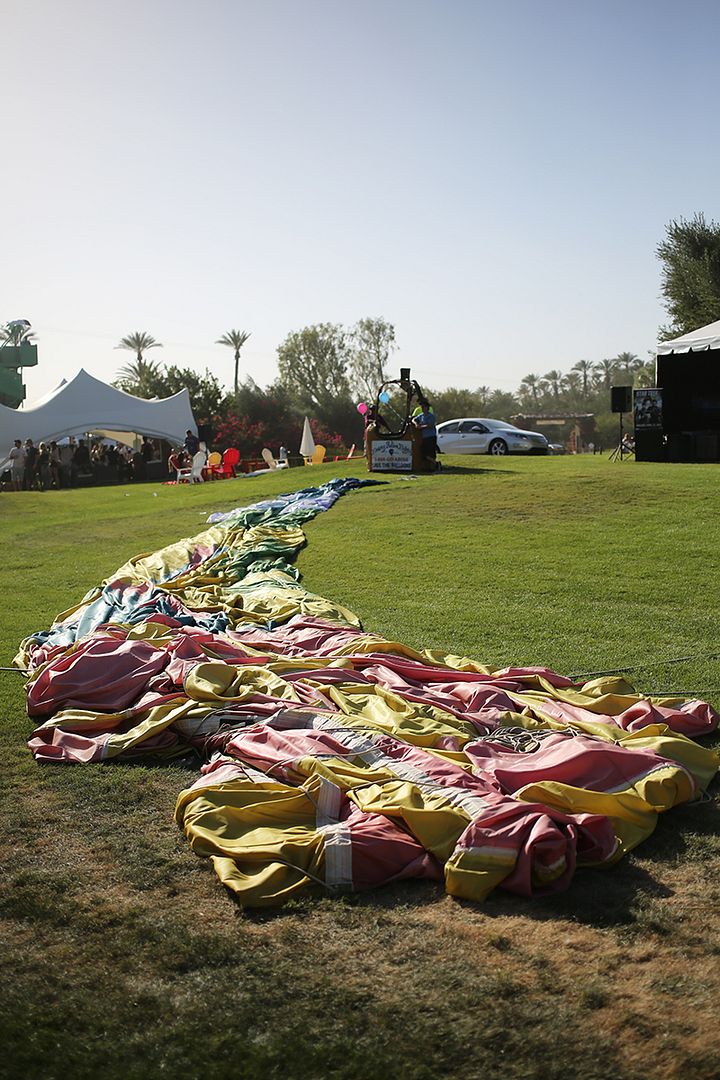 Bars in tents and parati silang may charging station for phones. Bongga!

May issue si V. choz!

Best in avail! Wala kang matatanaw dyan! Nasa lupa ka pa! ahha!

MADAM! choz!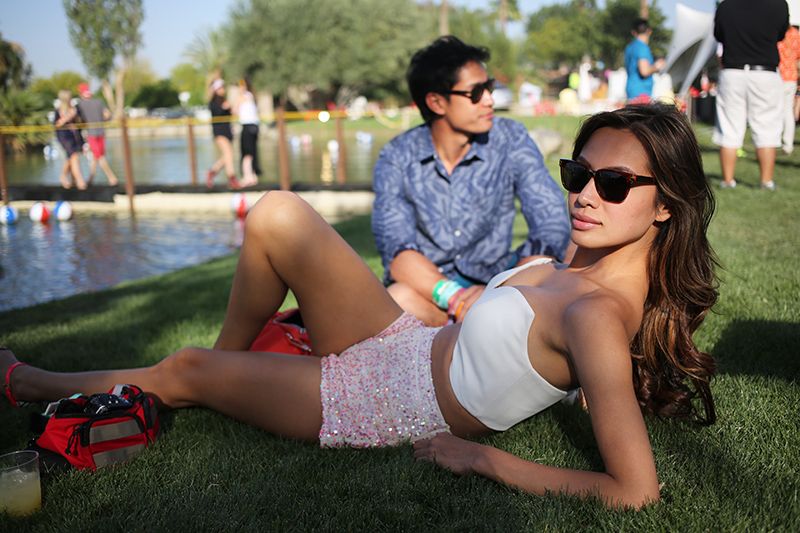 He's been so busy with his videos. Kulang nalang pati pagtulog magvideo yan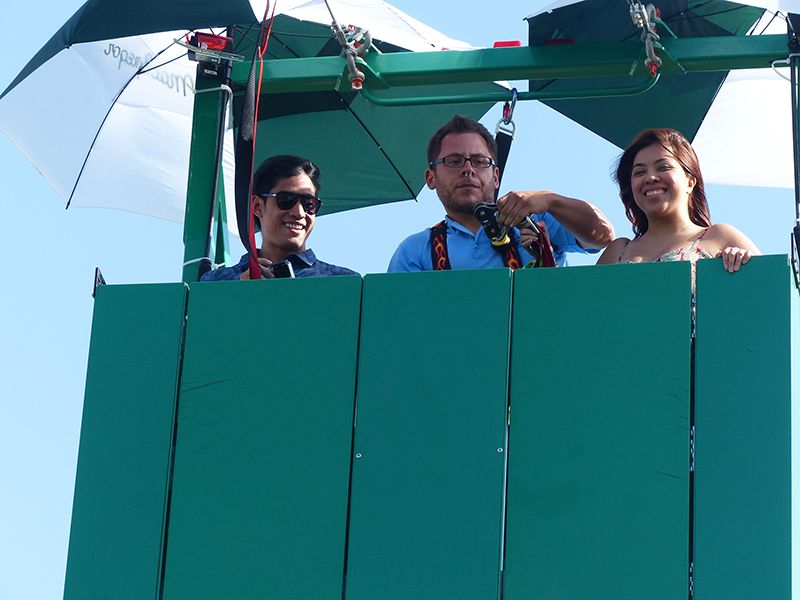 D ko keri mag zipline! D ko na in-attempt! haha!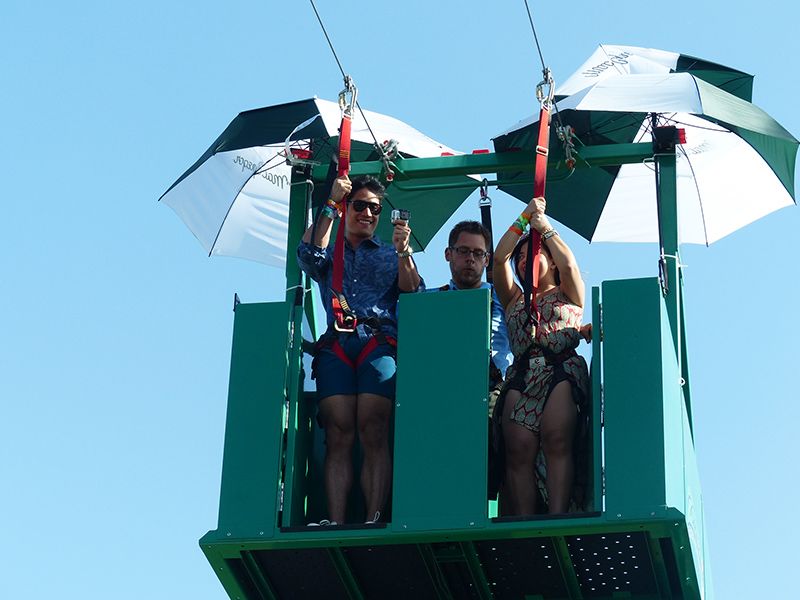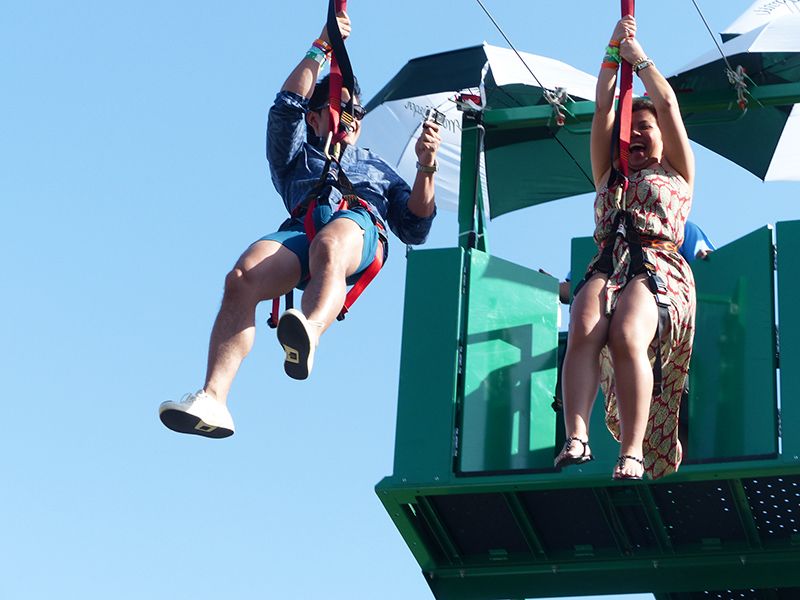 Si Pia, parang wala lang. hahaha!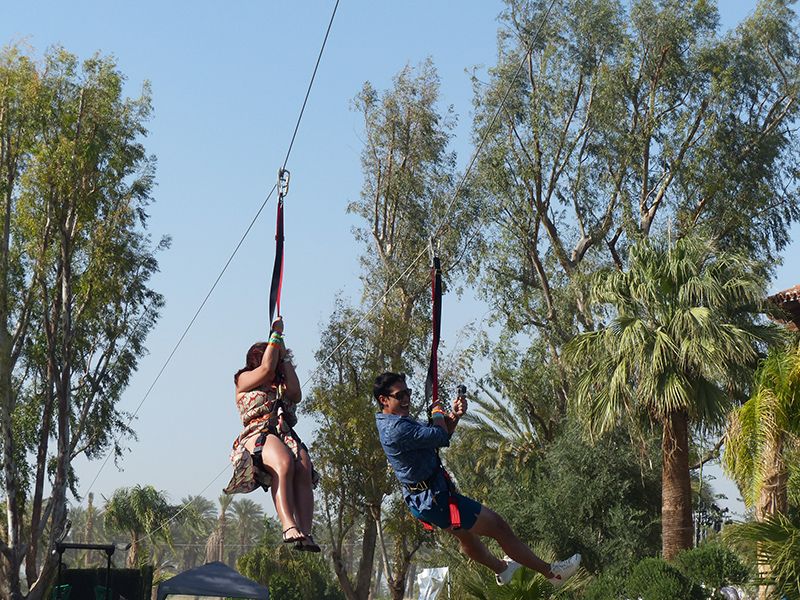 After makipagchikahan samin si Jesse Metcalfe, narealize namin walang picture! haha! Ayan, likod nalang. hahaha!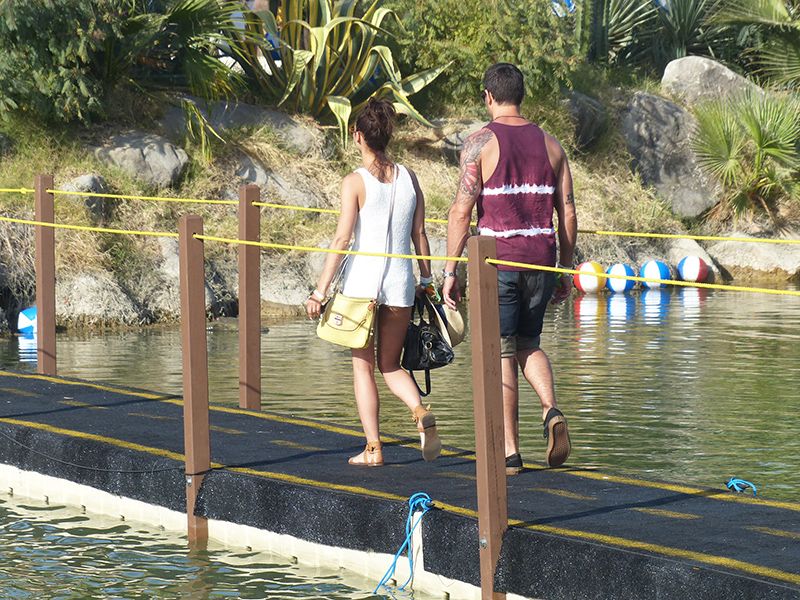 Eto, Jesse Dugyut. Choz!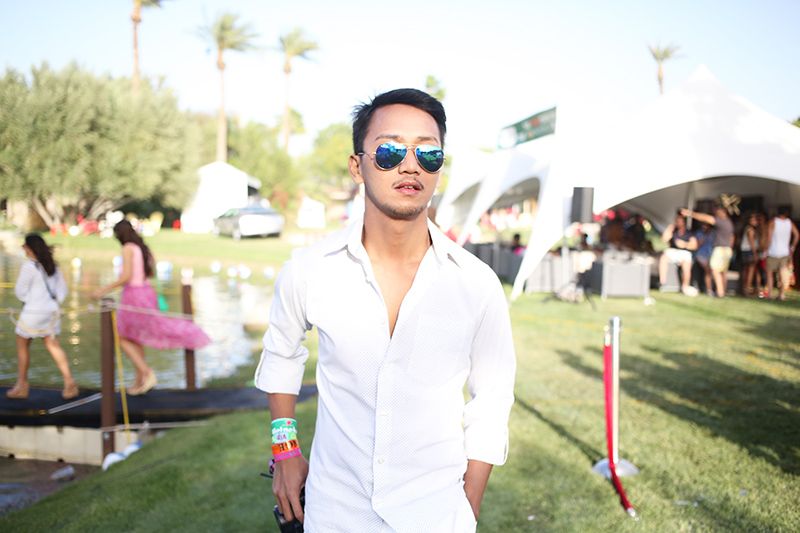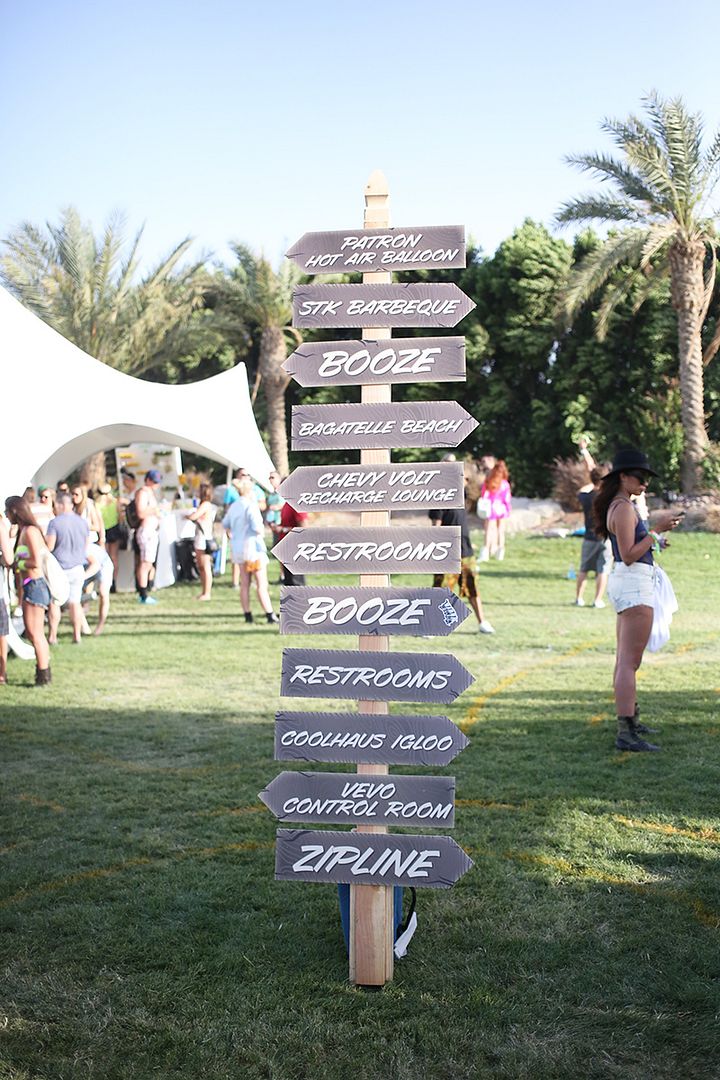 Super nice place to throw a private party!

Our DJ for that day was Connor Cruise. Anak ni Tom Cruise and Nicole Kidman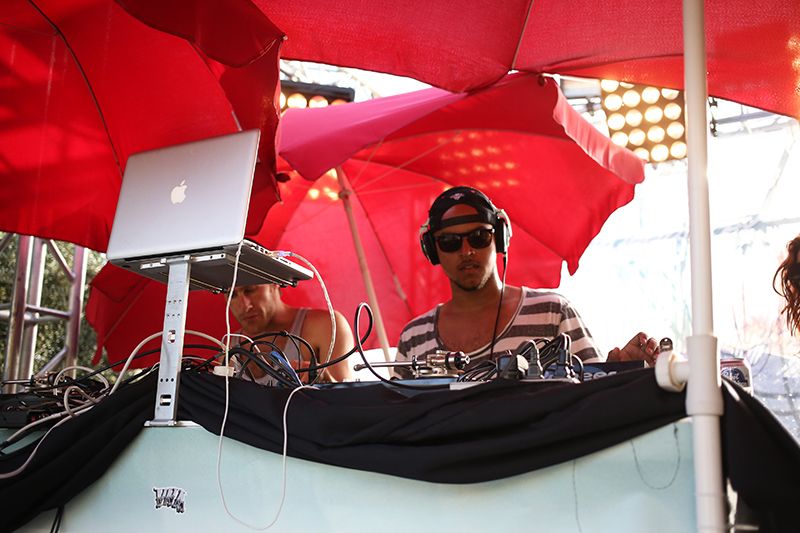 Sige lang ng sige!

David Milan po.. NAGUULAT! hahahaha!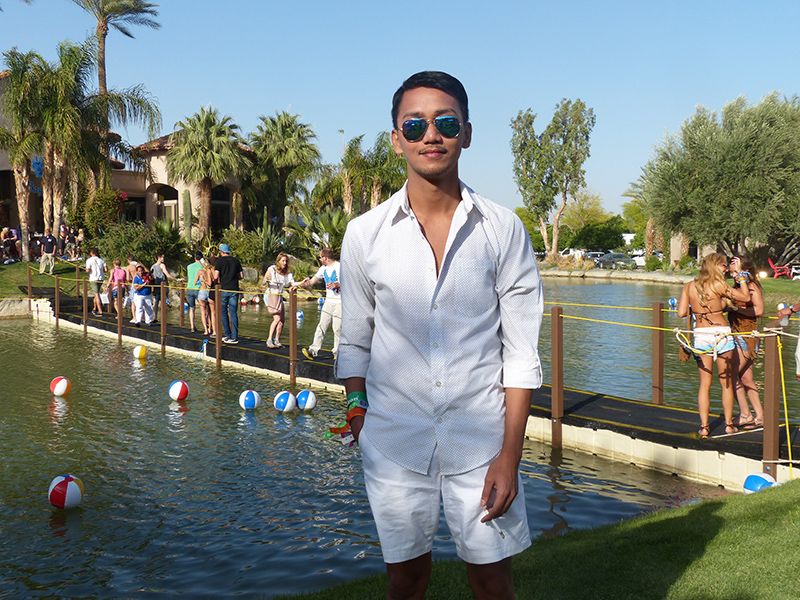 Si kuya hindi masyado handa… choz!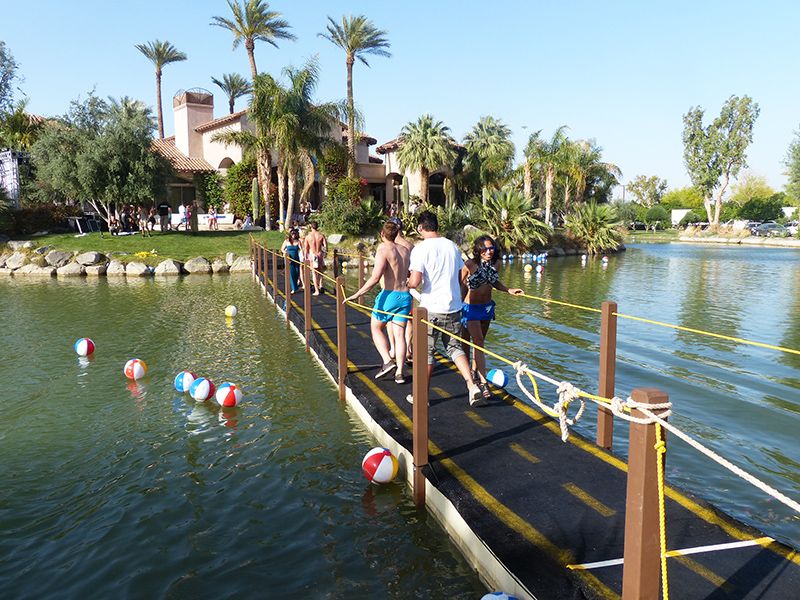 Since sa baba ako ng zipline tumambay.. Guess who i saw? Alex Pettyfer! Bonggels kasi he will star as Christian Grey sa 50 shades of black.. choz! Grey!

Hi! Tinitignan nya ako. Nabighani na naman sila. Or baka iniisip, sino ba tong faney na toh. Haha!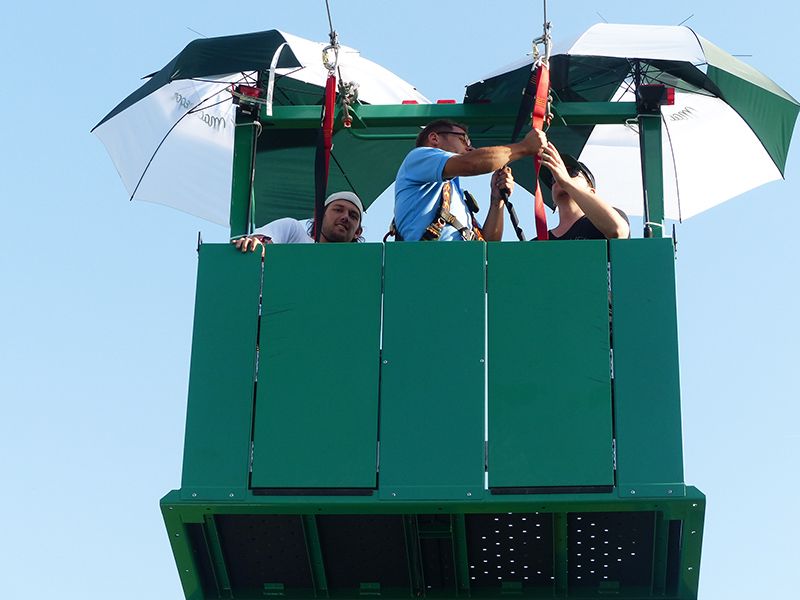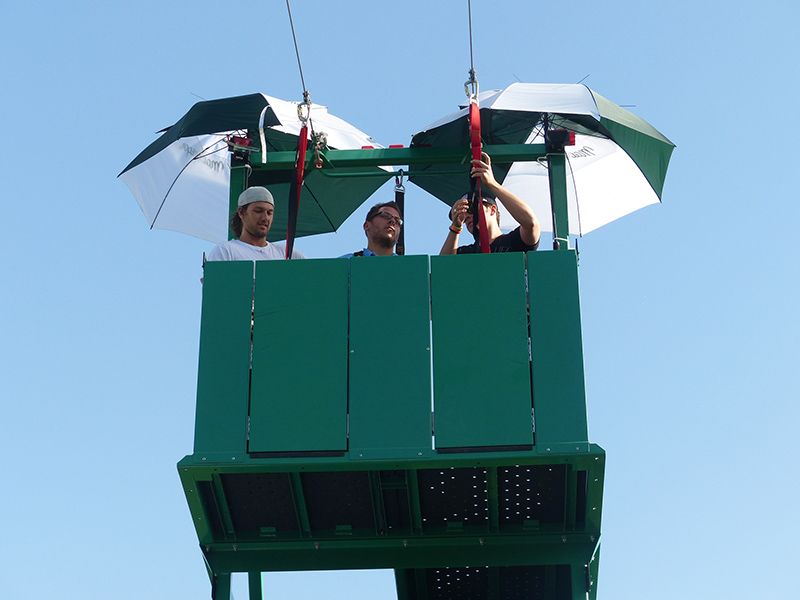 BAT ANG GWAPO MO? TENKYOU.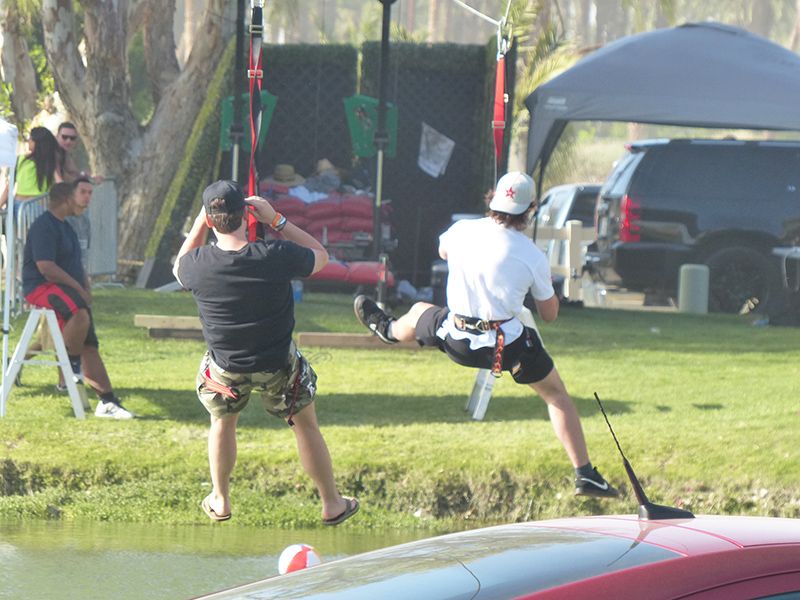 Ayaw ni Milan umawat sa photos noh?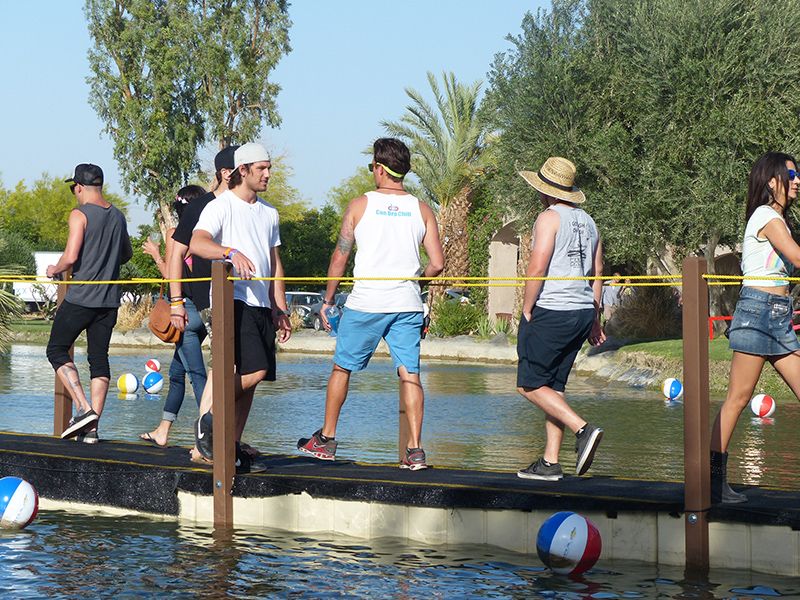 Since likod lang nakuha natin. hiram nalang tayo kay Just jared! ahha! Since nachika ko na naman sya sa festival!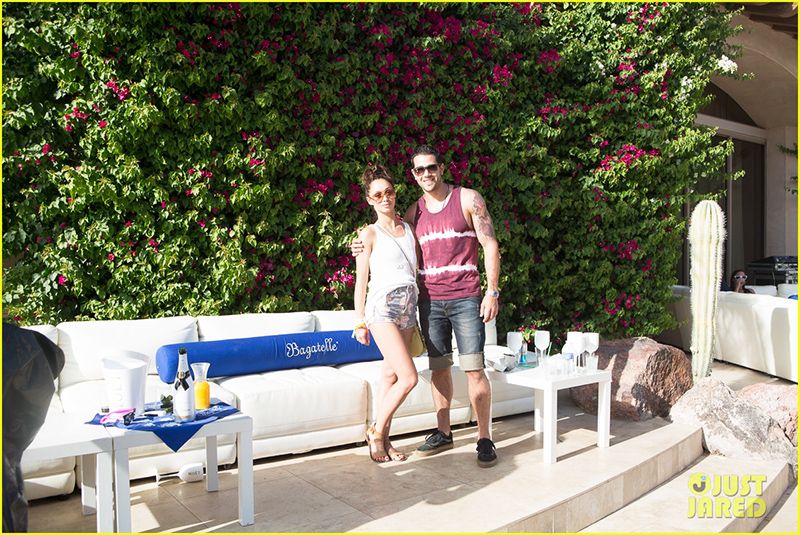 Jessica of 90210 was there too. Got this from my IG, phone kasi pinangpicture ko.

So ayan.. Next up.. Coachella day 2!
Much love,
D