Dennis and Tessa's Wedding! GOT STYLE!
If you read my Instagram and tweets, you probably know I am obsessed with Game of Thrones! So when Tessa told me her 20th Wedding Anniversary and Renewal of vows will be GOT themed! HALA! BEST IN EFFORT NAKO! I was supposed to go as Khaleesi for Halloween before but etong si Victor ayaw magDrogo… patay na daw kasi yun. Since season 4 is todo sa excitement, ayan hindi ako makadecide sinong character na talaga gusto ko!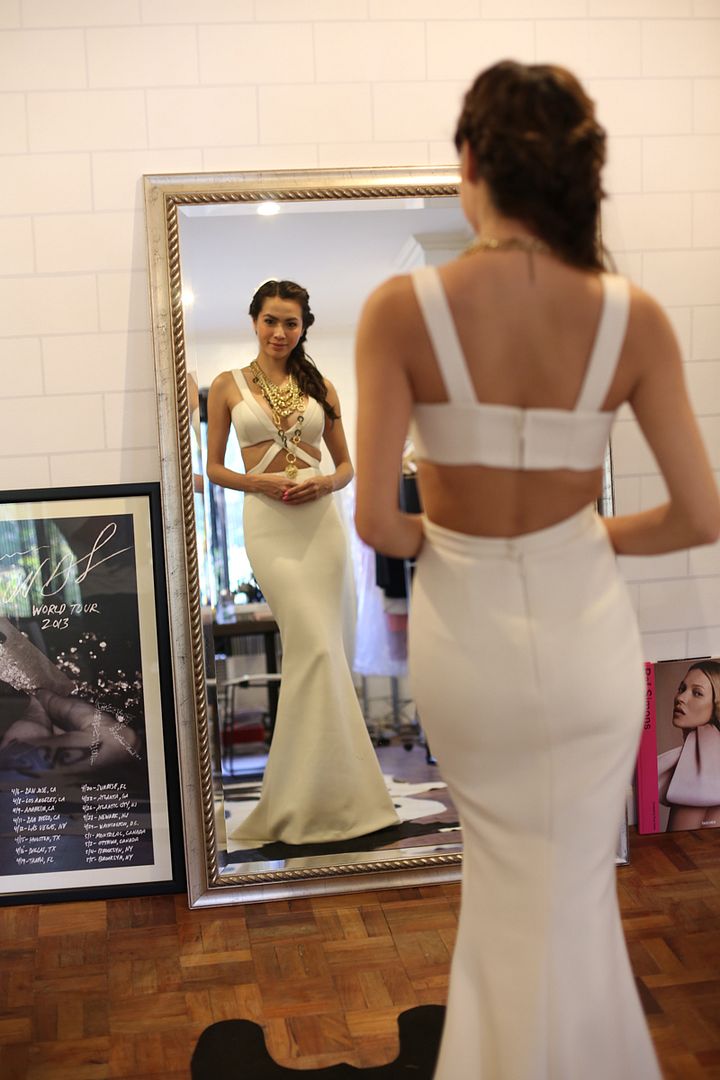 So Boom Sason and I came up with a white neoprene dress with inspiration from my 3 fave characters: Cersei, Khaleesi and Margaery!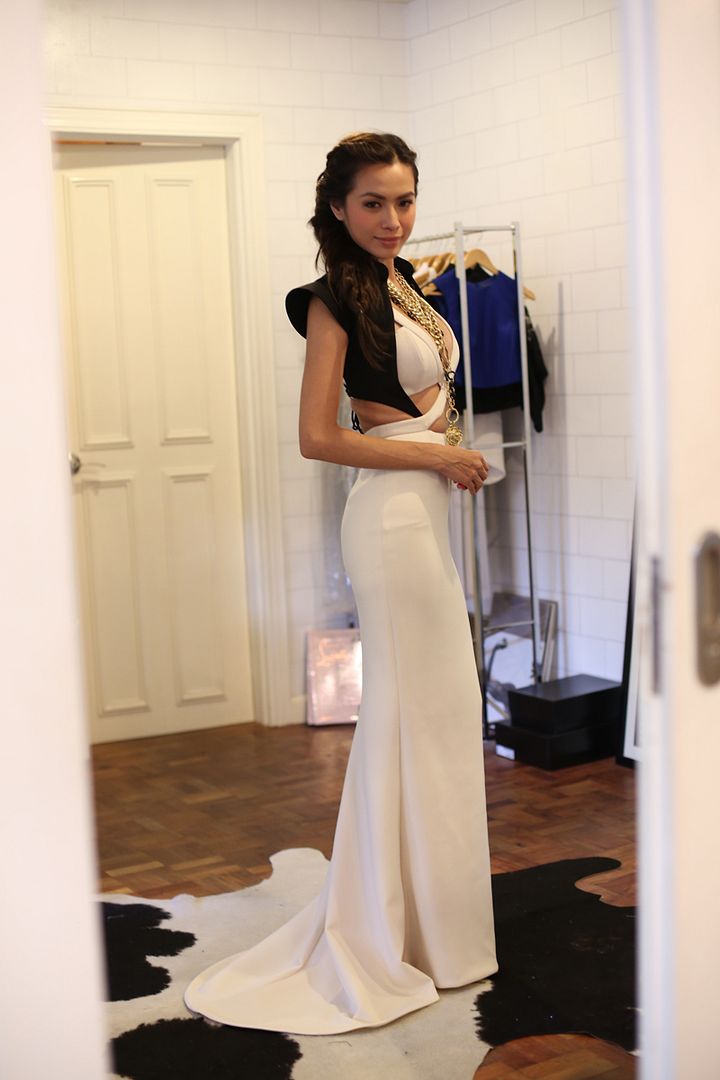 Wala yung dragons ko sa parking…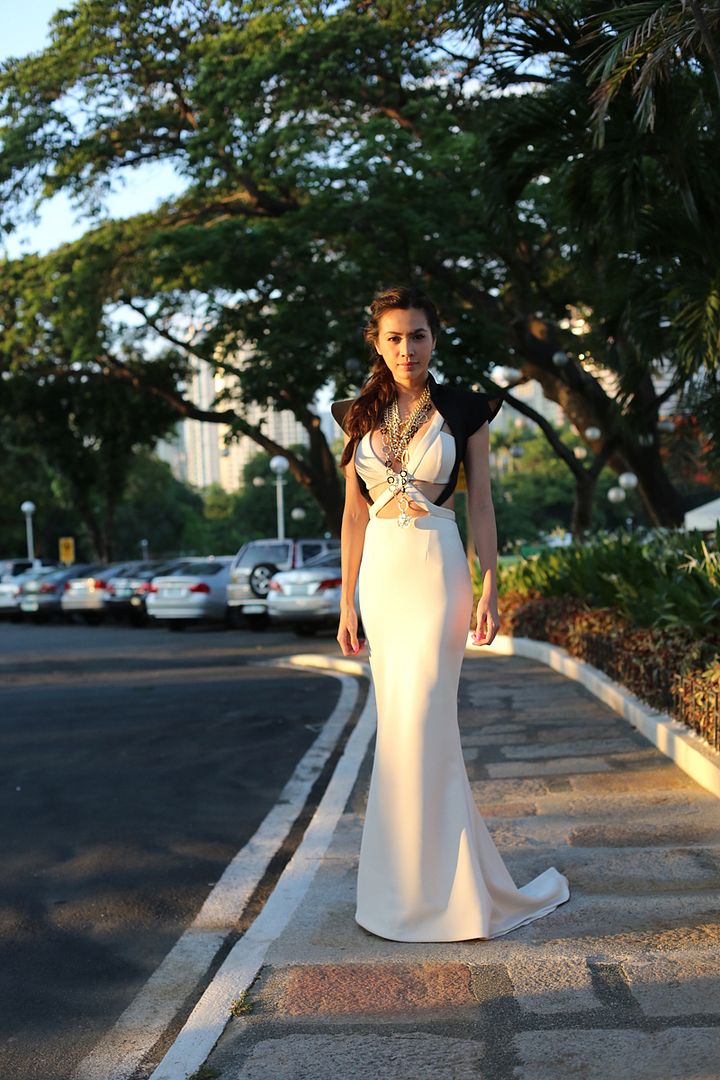 Ayan may emotion oh! ahaha!
Bongga nito, kasi pwede ko pa mareuse yung dress! The cape also!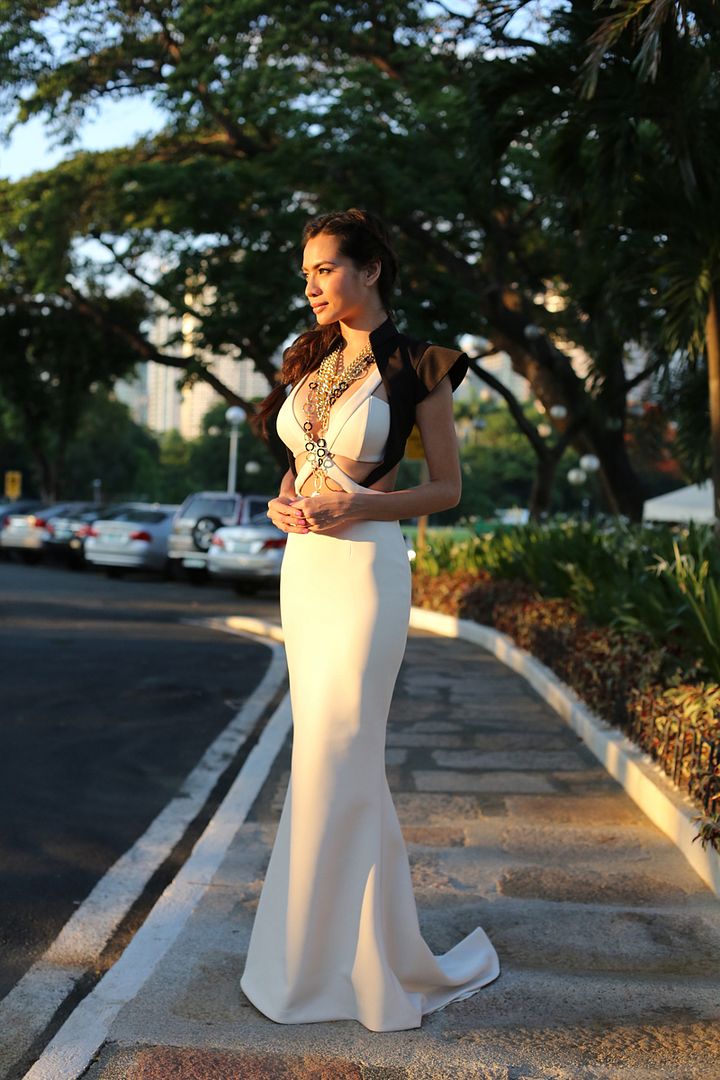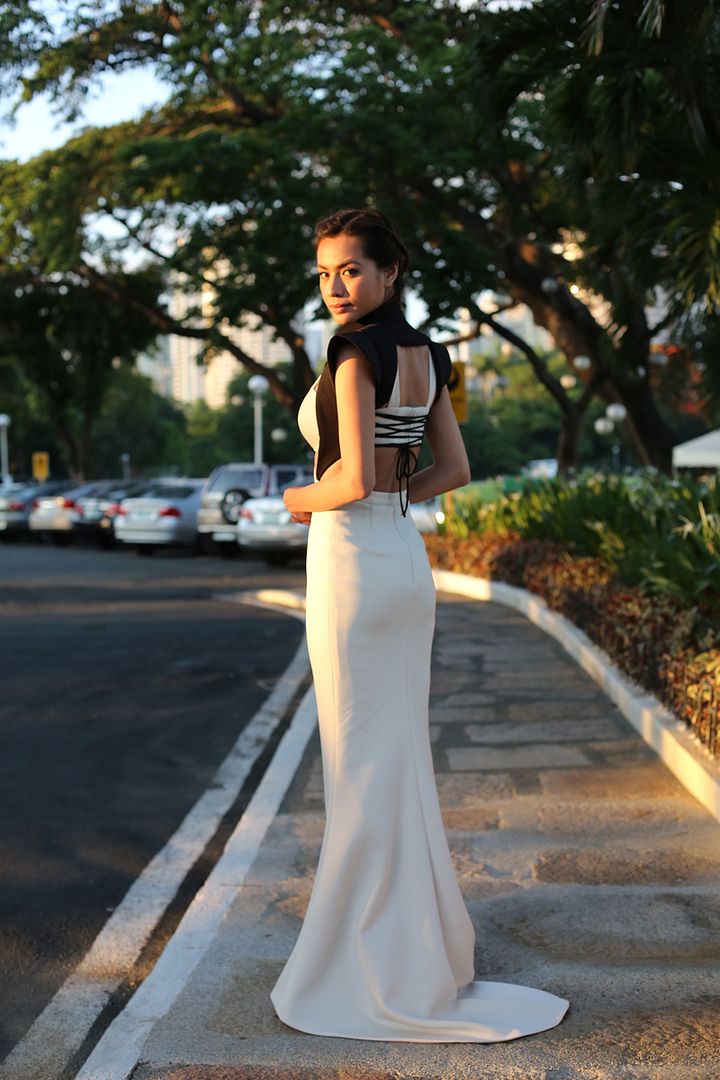 AND JON SNOW was my date! ahaha!
I'm sure init na init na toh sa costume nya!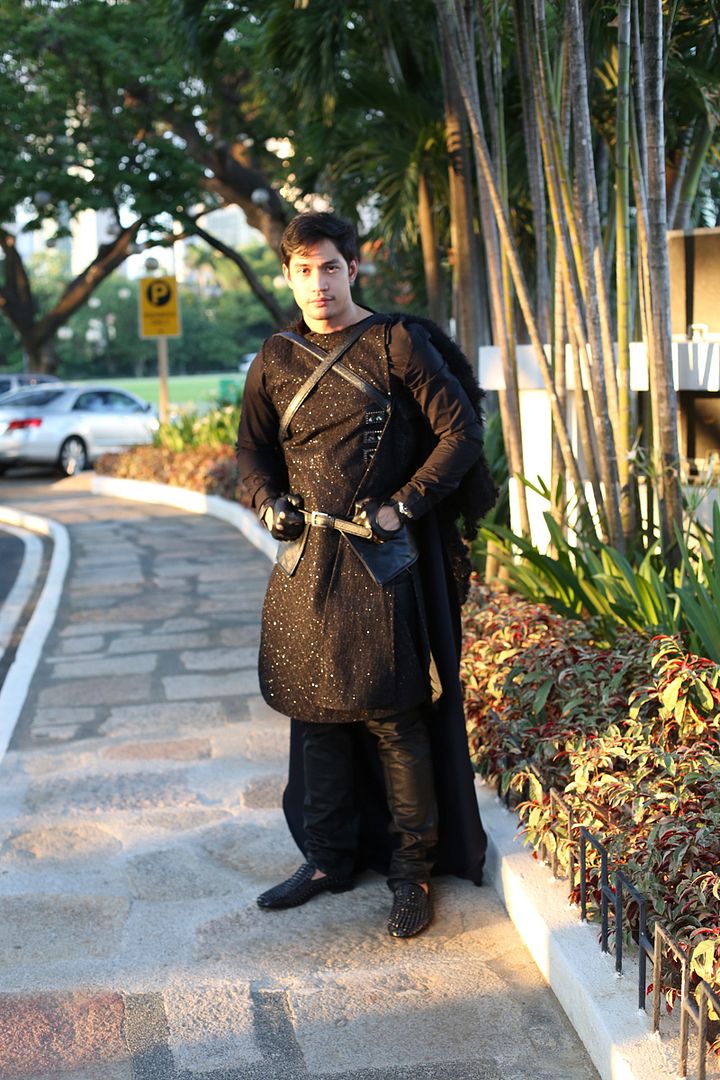 Everyone came in costumes! Hello Jun!
And syempre, si Tessa ang best in concept! I LOVE THE WHOLE SET UP! With matching soundtrack of GOT! Feeling ko talaga anytime may sususgod samin!
OUR LOVELY BRIDE!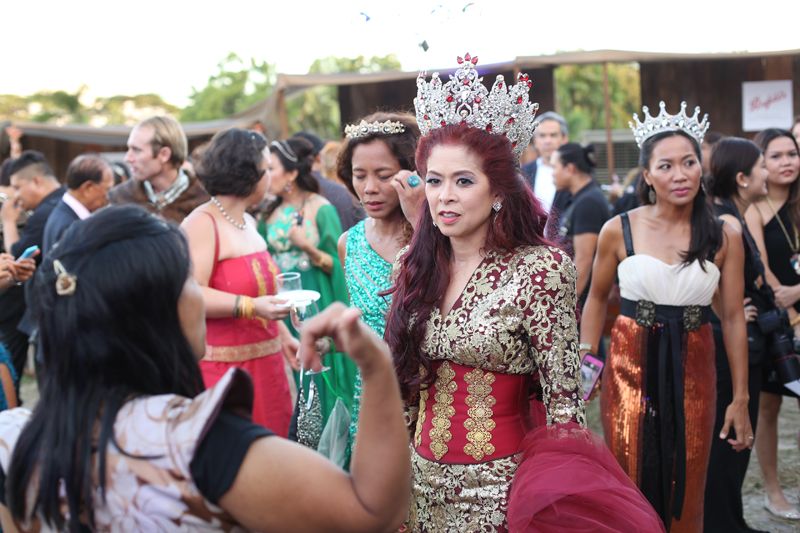 King Joffrey!
House Valdes and House Prieto!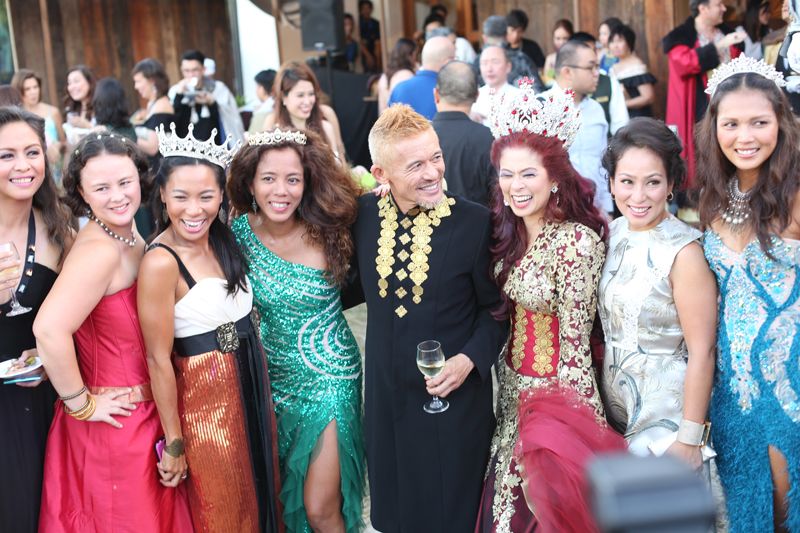 Full production talaga si Tessa!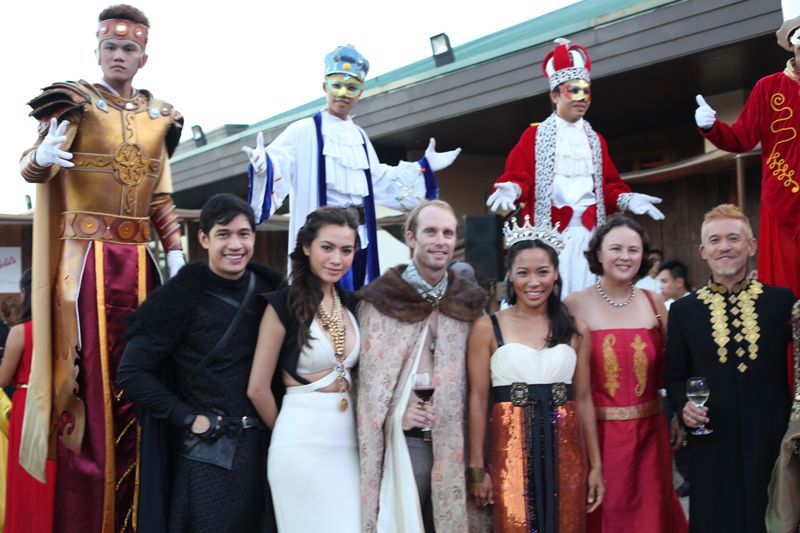 Did my own makeup! Kasi aga nung kasal! 🙂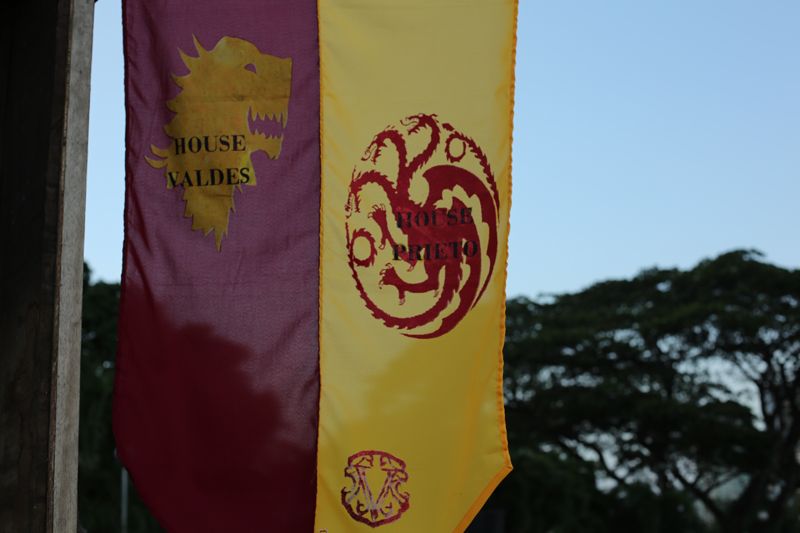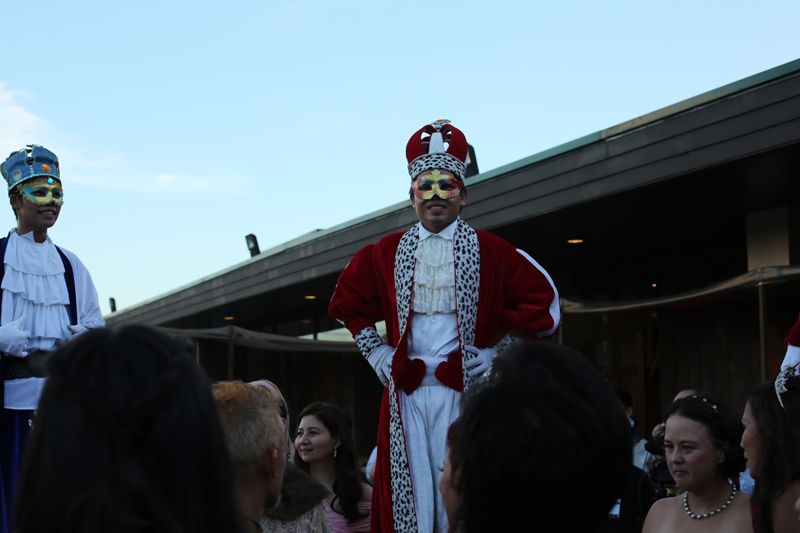 Pati gulay naka set design!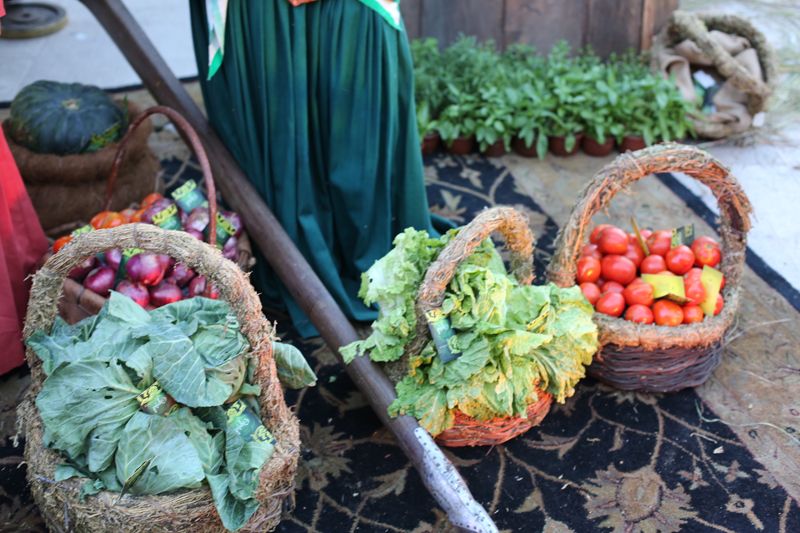 We had cocktail games ala GOT din! 
ETO.. NIX! Sige todo mo yan!
Maurice!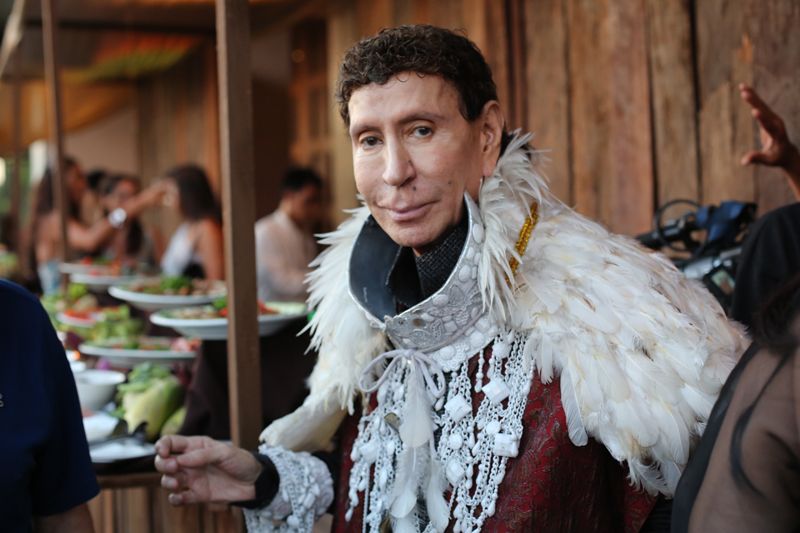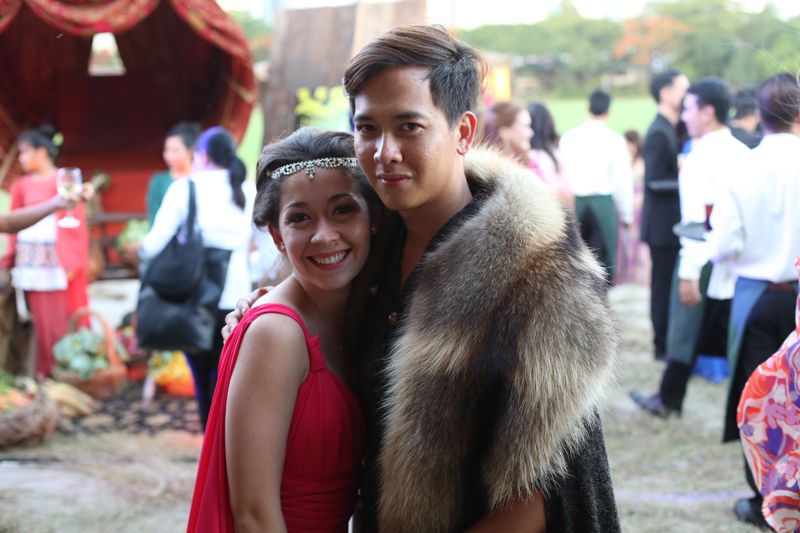 Men of Night's watch!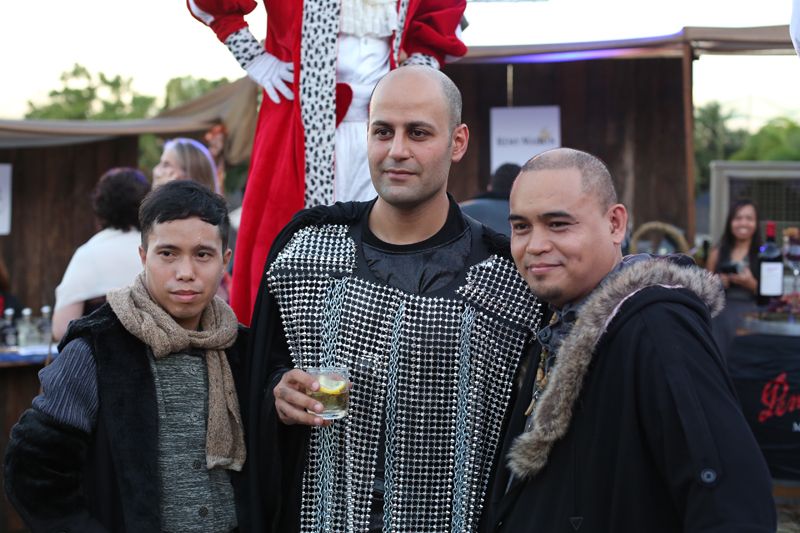 THAT CHAIR! WOOHOO! IRON THRONE! Ok, pag hindi kayo GOT fan, you wouldn't understand bakit ako nagpapanic! hahaha!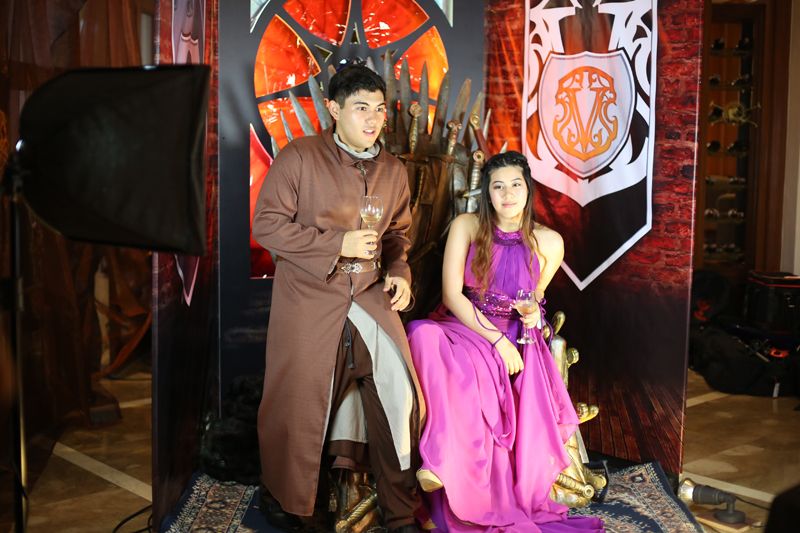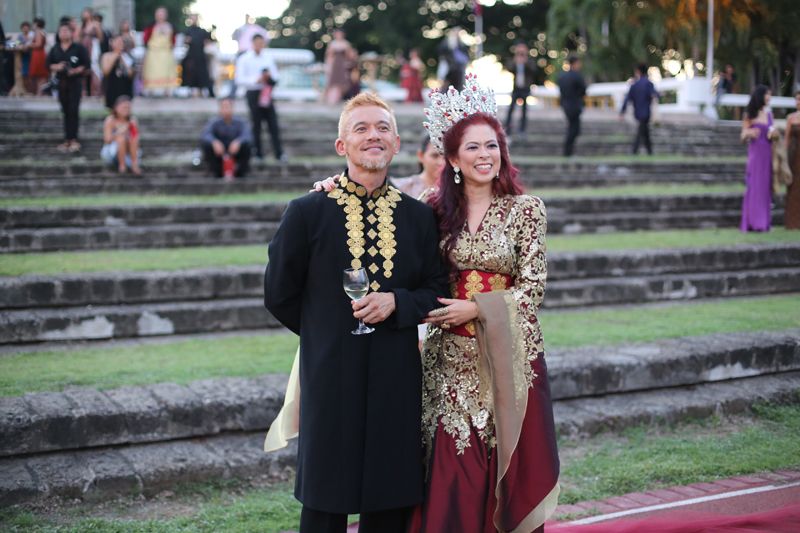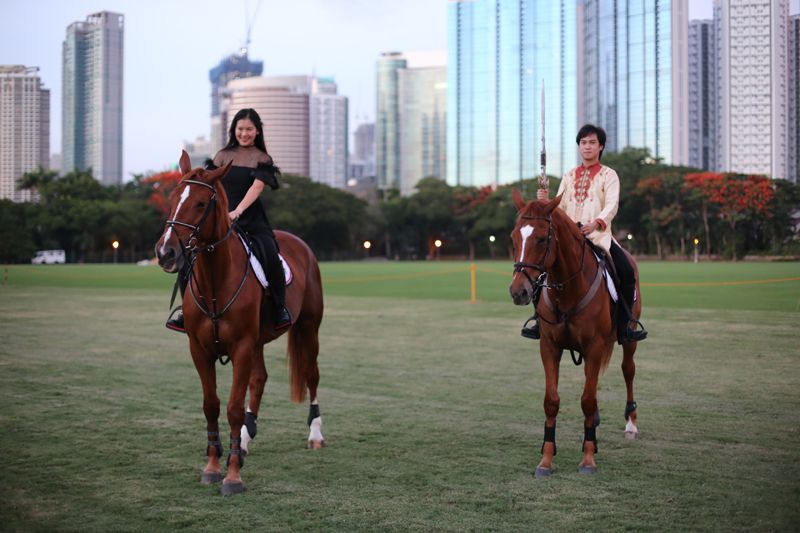 Ayaw ni King Joffrey!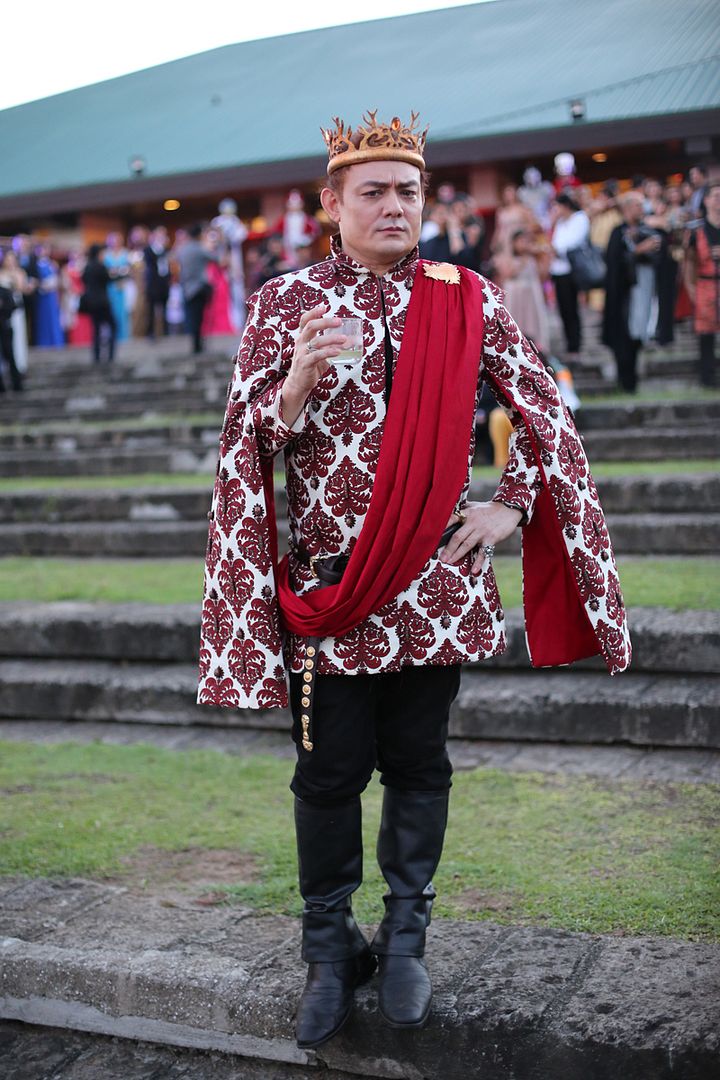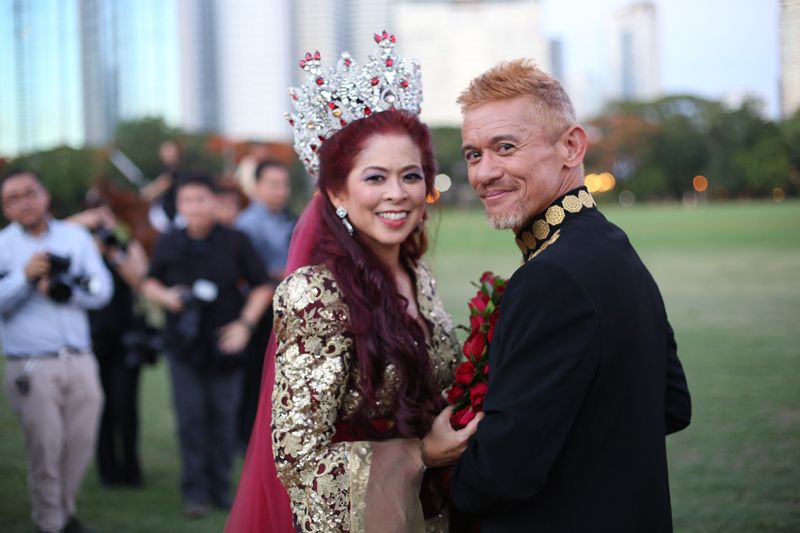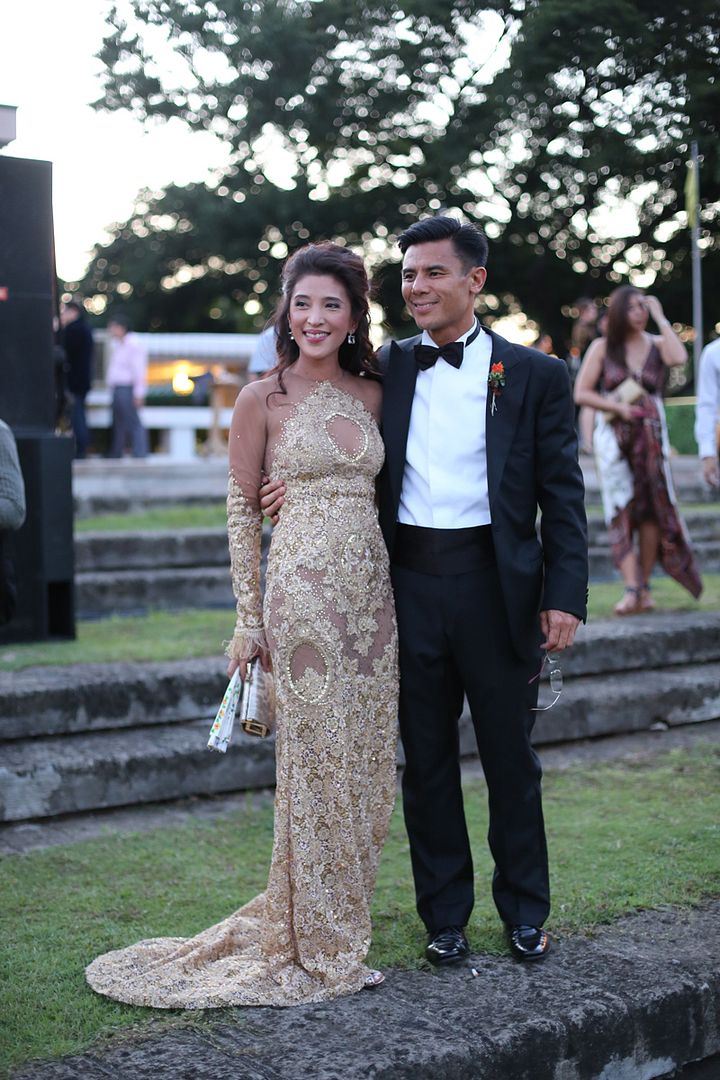 Ayan yung pa games before fireworks! More like "house" games and show!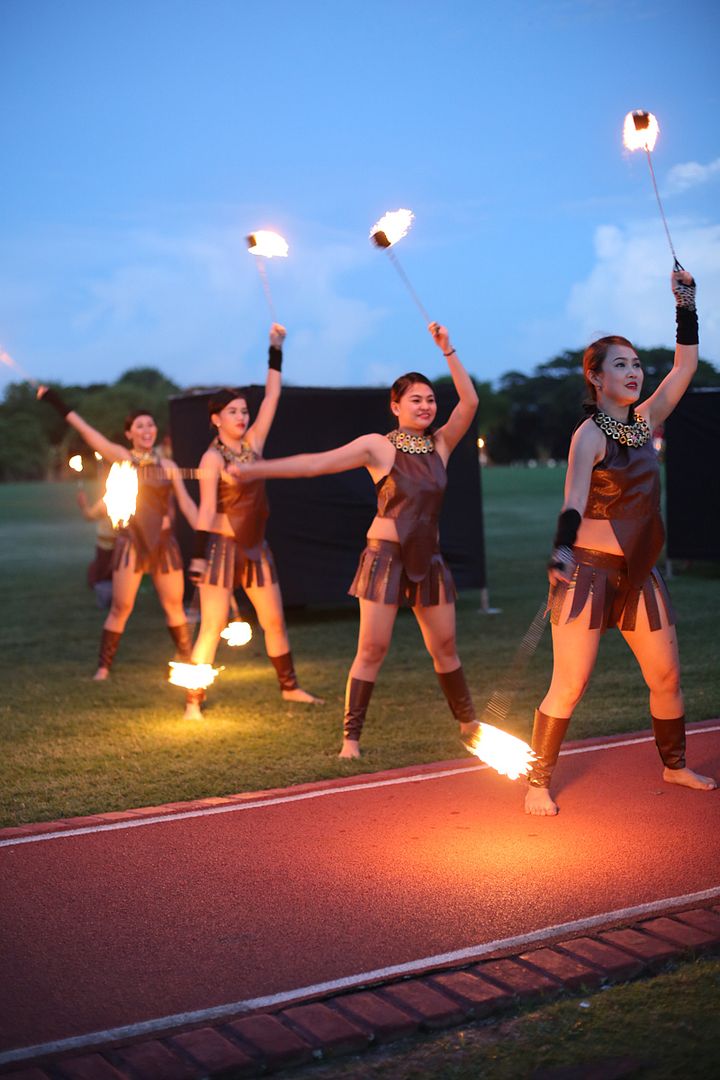 Eto ba yung dragon ko?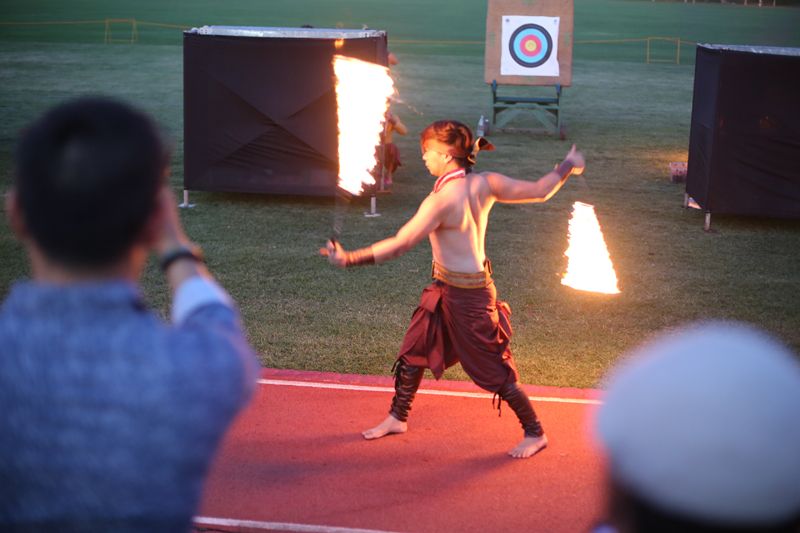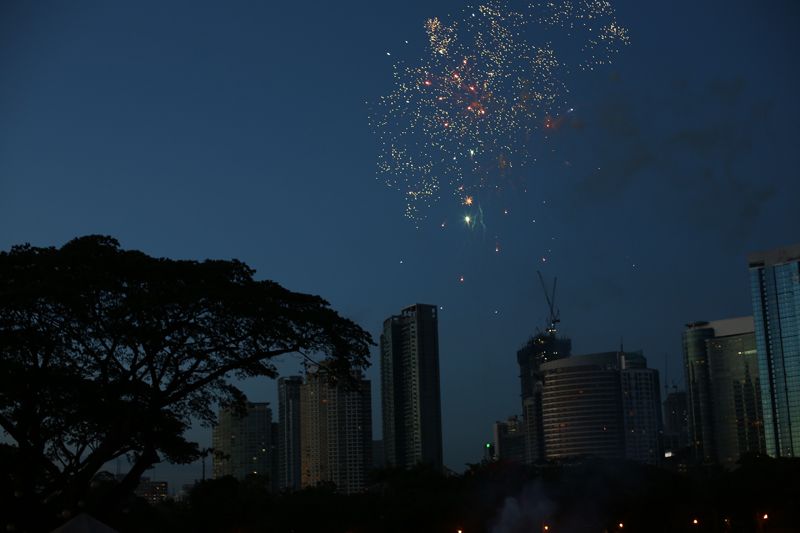 Inside the venue! Mastodo pa ang production design!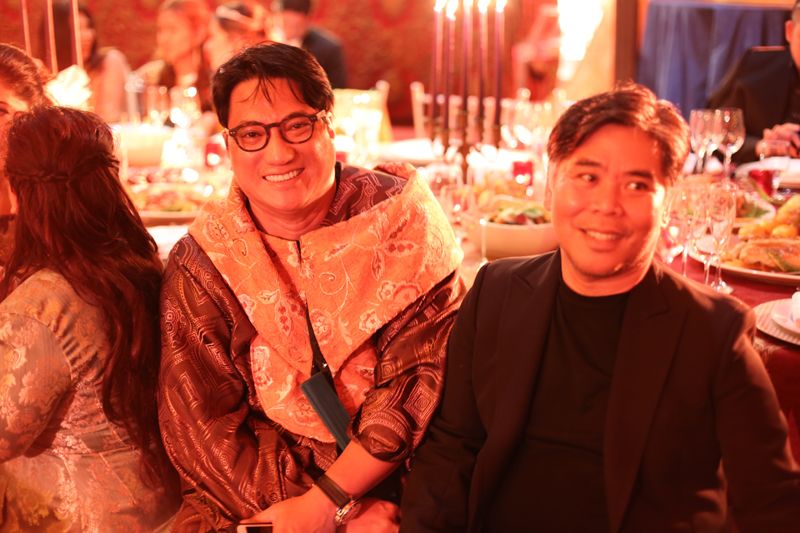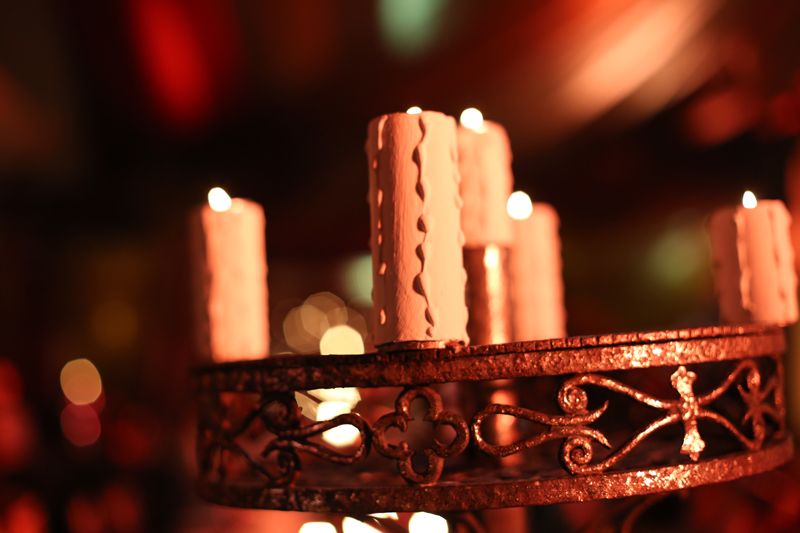 Feels like the Red wedding… but yung set up lang! Wala namang kaguluhan but all laughter and fun!
V and I are part of Tessa's "house" and we are part of the parang entourage to dance. Ang tarush nga coz she made it like Knights Tale.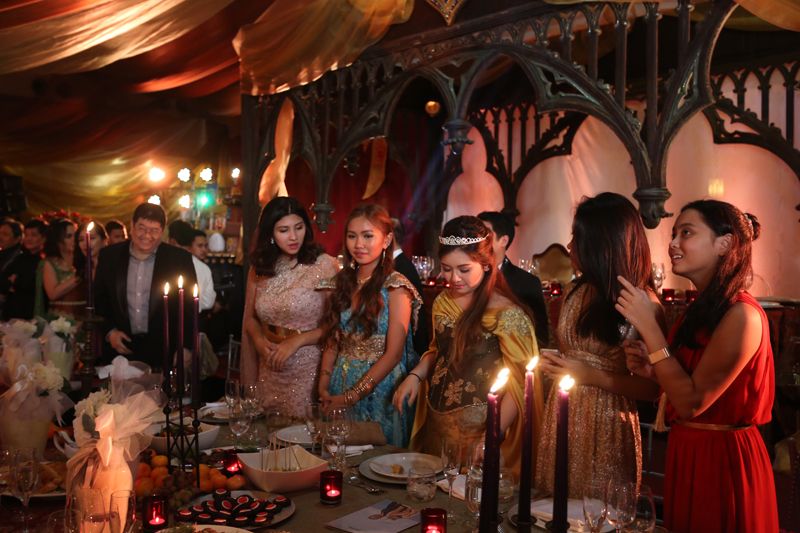 Tessa and Dennis watching the event!
LOVE THIS CAKE!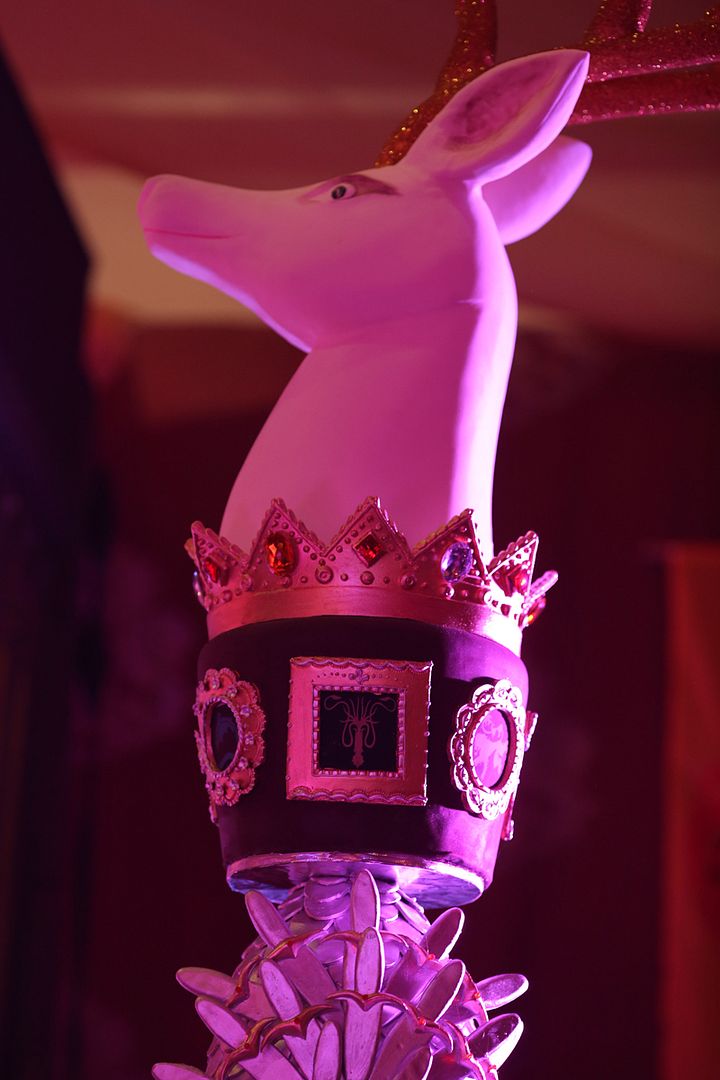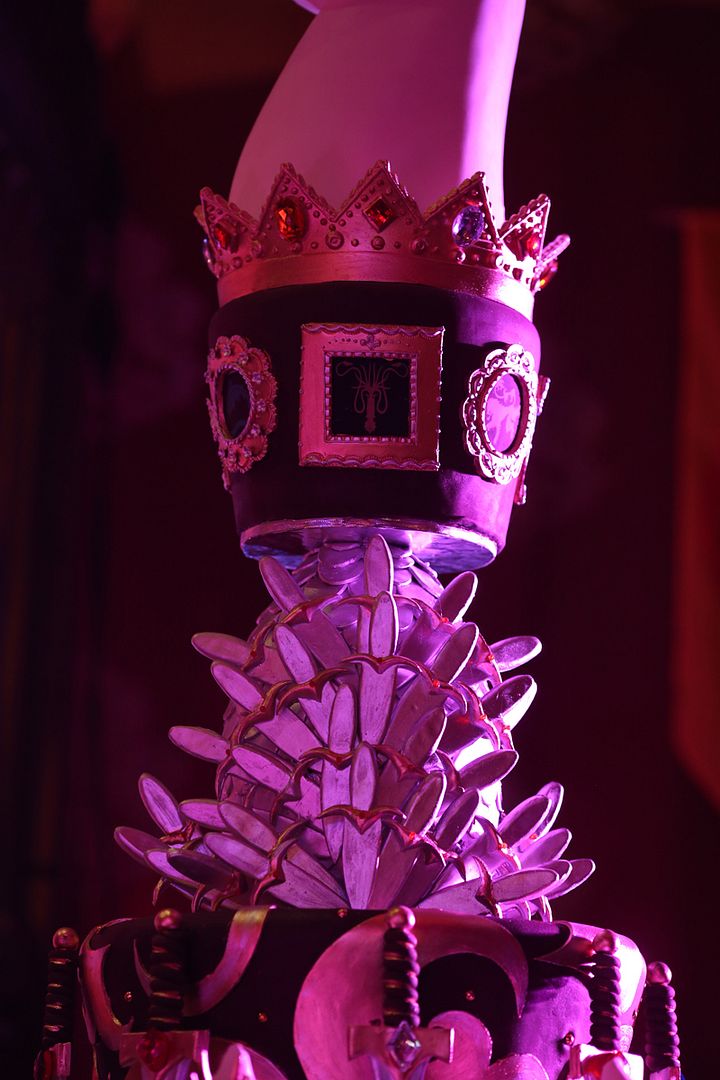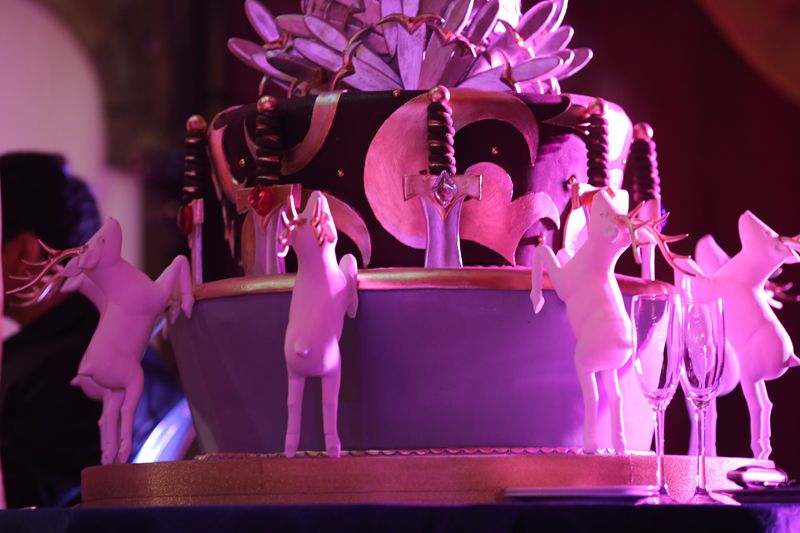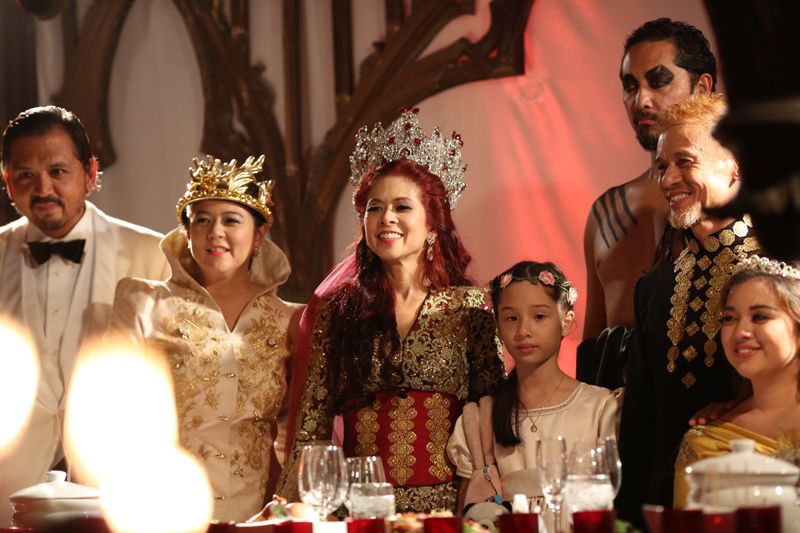 Our side of the table!
TYRION???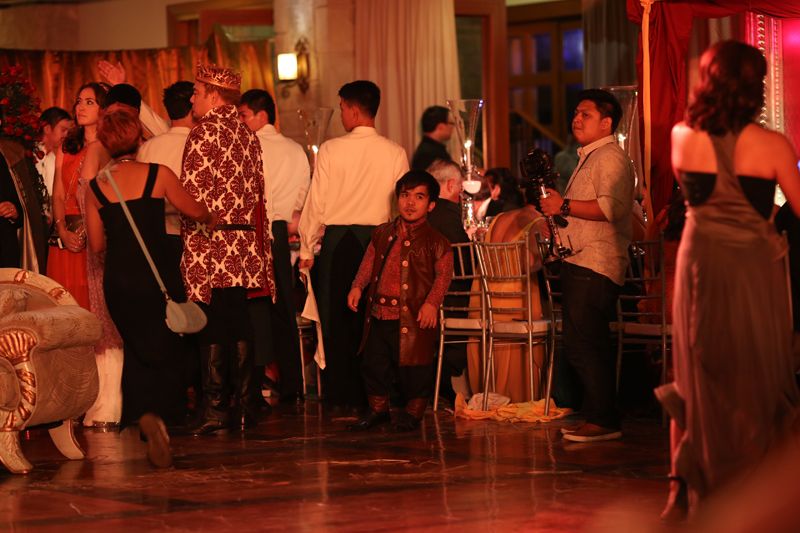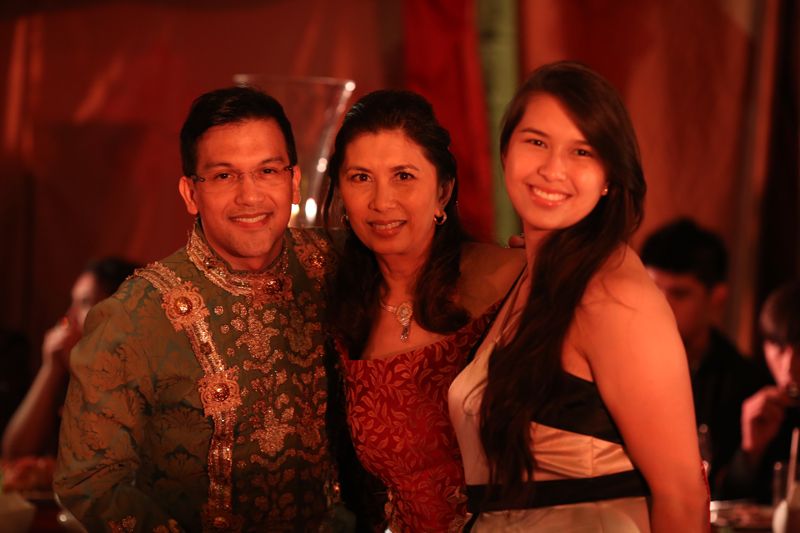 Cris and Anton!
Pag si Tessa, expect a lot of costume changes!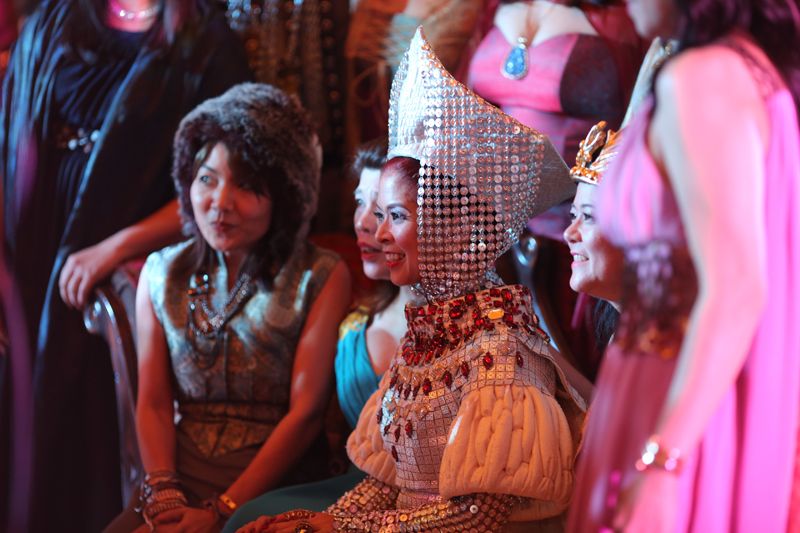 So right after dinner, our group had to rehearse one last time. Susko, hindi talaga ako pang ASAP! Haha! Mas ok sakin yung single single double double na dance step!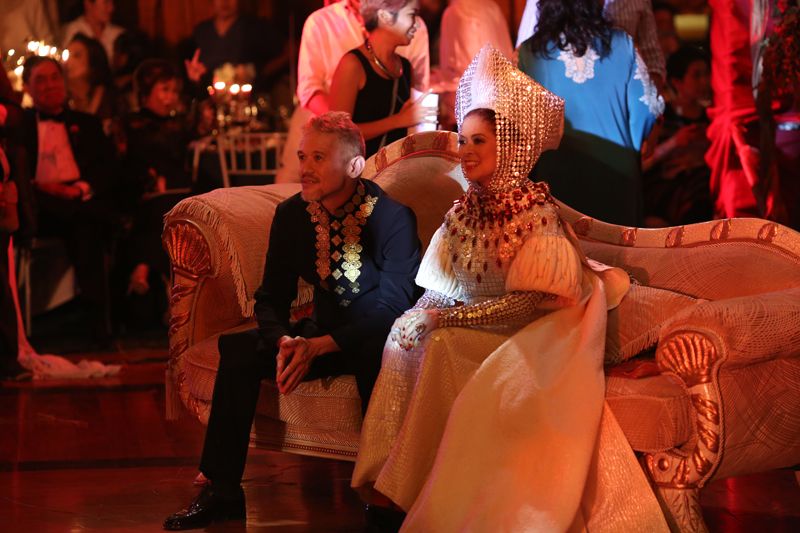 Etong tandem na toh, kinakatakutan! Para daw Cersei and Jofrrey according to V! haha!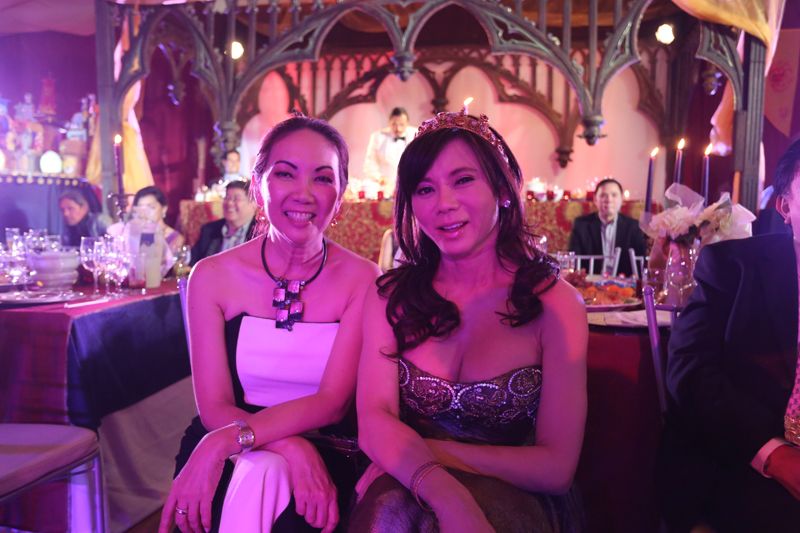 They showed videos from their medieval wedding 20 years ago! Ang sweet sobra!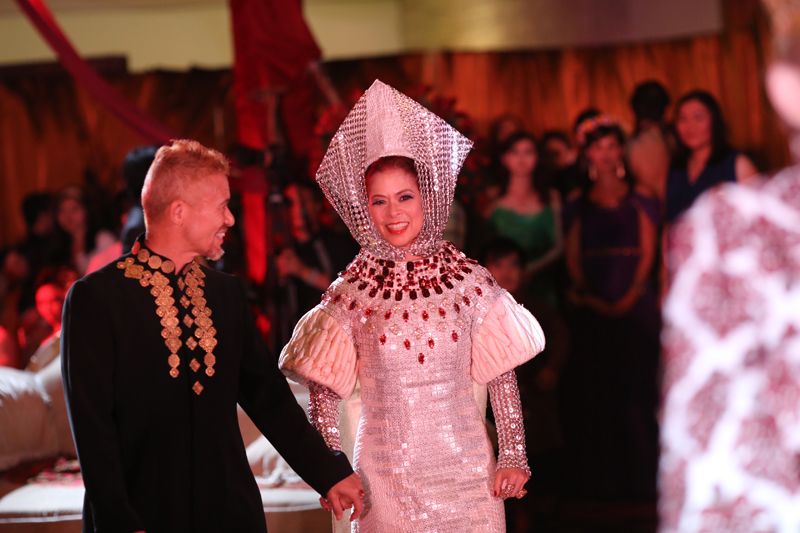 V won in the raffle!
V and I really admire Tessa and Dennis. We love them so much. Everytime may peg kaming couple we always go back to their relationship. 🙂
Ano ba tawag dito? Curtina dancers ba?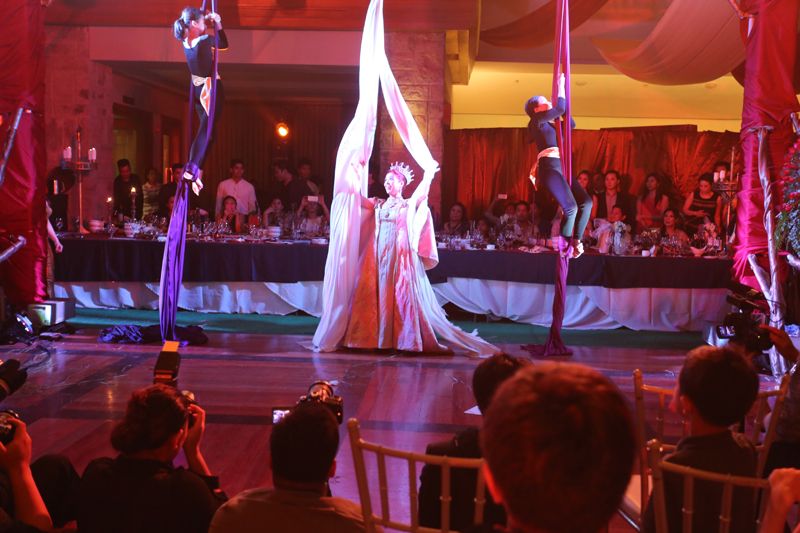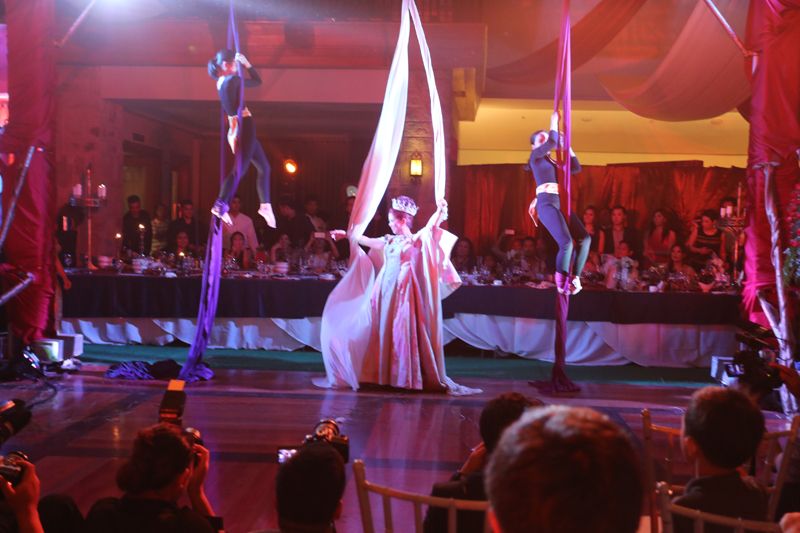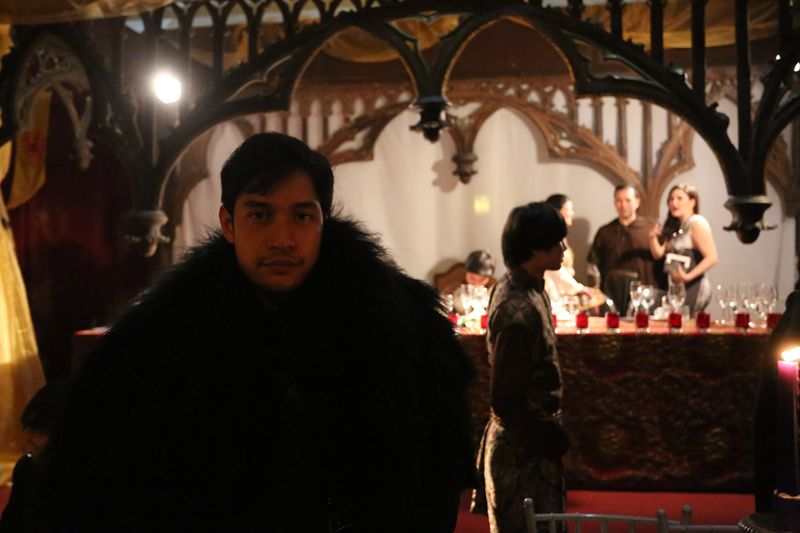 Phoemy!
Don't have photos from our dance coz si V kasali din. But we danced to LATCH of disclosure. Ang cute kasi they remixed it in a way na very classic in the start with people dancing very pang GOT, then it shifts to hiphop! Eh since nilagay kami sa Kiddie group ni Tessa, I had to dance bothe segments.. in my mermaid gown! Haha! Tinawid ko nalang sa dami ng smile! haha!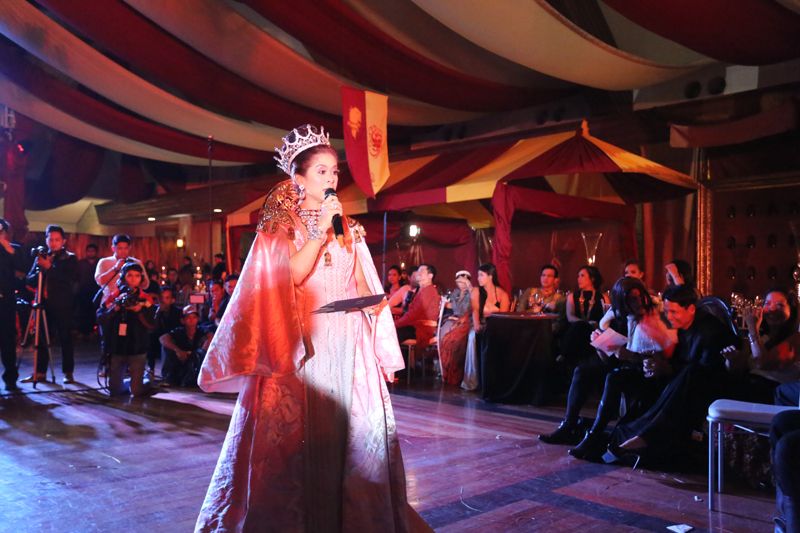 Athena! This is Tessa and Dennis's youngest! I get along with her, mahilig kasi ako sa bagets. V gets along with their other daughter Anicka 🙂
Congrats Tessa and Dennis! Wonderful wedding! I wish you both forever 🙂 I hope V and I can accomplish even just half of what you guys have done with your relationship! Peg for life! 
Much love,
D