EVENING Gown Competition 2013
 This is it!
Ok, sorry medyo nahaggard ako sa pag set up.So pasensya na sa photos kung guray guray itsura ko.  Yearly, Shahani love panics and calls me. So far on the roll naman kami for the Long Gown competition. But last year, I was missing in action because I was actually doing relief. So knowing my becky friends, never naman nila akong iniwan sa ere. They made the Long Gown competition a fund raising event for the Habagat survivors last year. 
We mount this party ng sariling sikap. But it grew, trended and pinaghahandaan ng mga becks. So perfect na dapat may cause na. Aside from naubos ng mga becks ang wig sa Lynelle's, may natulungan pa. So tuloy tuloy natin toh!
To those who came early, malamang nakita nyo ako (as Jennie Epperson would say) "nagkukumpuni" ng technicals sa sahig, Shahani manning the door, Tina Daniac briefing the waiters, Charlie manning the production. In short, kami kami lang talaga. Joint effort and pagmamahal toh ng lahat. My sis Danes fixed the event venue at SKYE lounge, BJ Pascual shot the photos, Lynelle's donated wigs, Licor 43 gave shots, Jujiin and Pao did our short video, an anonymous donor (syempre alam namin sino.. haha!) gave a Prada handbag as grand prize. And madami pang iba!
Pero before ko kayo unahan, for those who don't know the LONG GOWN COMPETITION is an annual event na talagang bday bash lang ni Shahani. But it grew and ayan, all our friends can dress in drag. So syempre may queen and placers na ganap. 
This is our 5th year na. And pabongga ng pabongga! There was a year na ang elimination round maiba taya, bato bato pick, at yung winner ay binuhusan ni Ms. Cherie Gil ng tubig! D ba legendary?
Here are some links para maorient kayo
http://blogs.stylebible.ph/rajosblog/2010/08/04/shahanis-long-gown-competition-party/comment-page-1/
http://www.divinemlee.com/shahani-long-gown-2012-the-rise-of-super-starlet/
http://www.divinemlee.com/shahanibirthday/
From then on, we decided we will make this bigger and better for a cause. At least yung 3 loves ko nag sama. Becky, charity and kabonggahan! 🙂
Ganda ni Nante Westtt!
Shahani raised the idea of bringing back SHOLA LUNA. Wait, The Shola Luna!
Thanks to Vernonica Mendez and Jesse Mendez salon for Shola's hair and makeup. And her gown is from Tina Daniac!
If gimikero and payrents nyo dati or medyo may edad na kayo… Haha! You might know Shola. She is one of Manila's supermodel before. She walked the ramp for big designers, party animal yan and talagang life of the party. Shola is a trans flag bearer natin nung 90s. She even worked as a makeup artist in the States.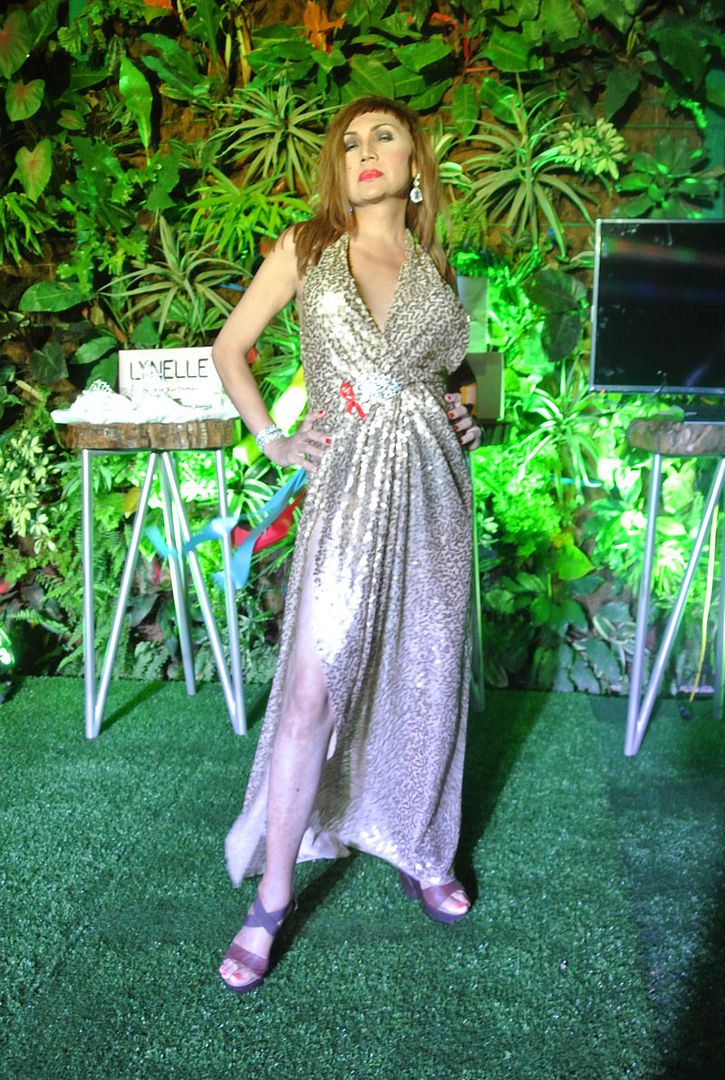 Then she was supposed to get her green card na, so bumalik sya. One of the requirements was a medical test. That's when she found out that she was HIV+. Gumuho ang mundo niya. I mean from being the star, she felt like her life was over. She tried to commit suicide, party til walang bukas, everything para mapabilis ang buhay nya.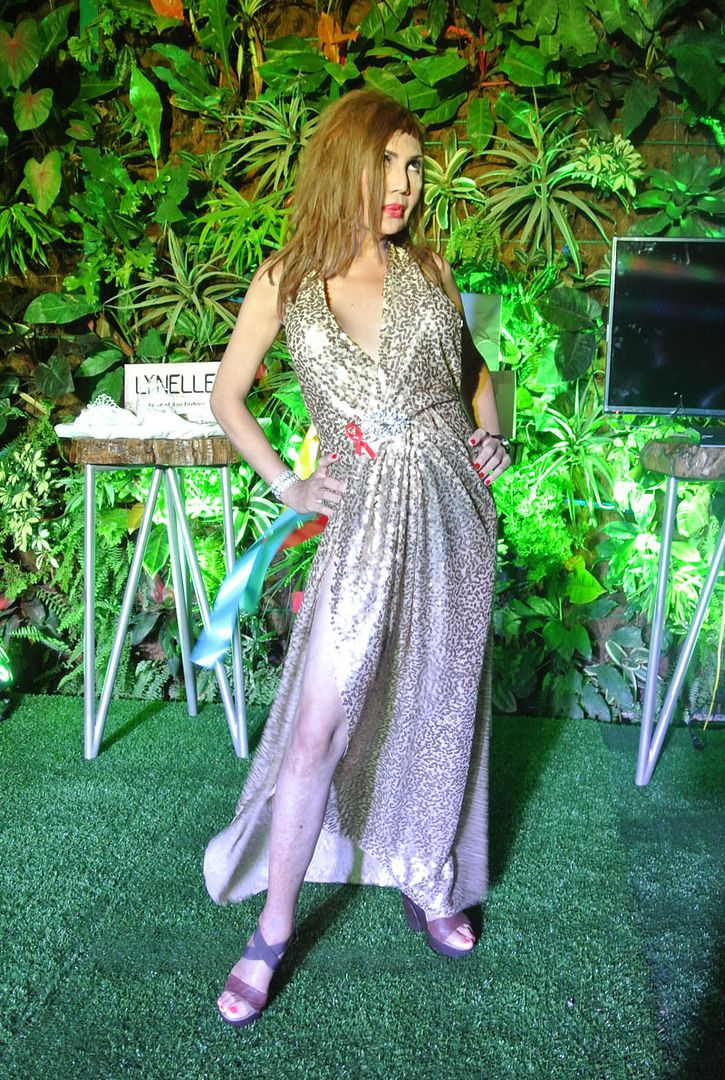 But God has a purpose nga naman for Shola. When talagang kahit anong gawin nya, alive and kicking sya. She tried what she should have done from the begining… to live. 
Shola's party girl photo!

She went to RITM where they took her under their care. Ang HIV positive naman mga sis, is not a death wish. You can live. And that's what Shola did. And aside from that she is taking care and volunteering para sa mga HIV+ nating mga kapatid. She gave her life worth and we decided to honor her for this year's EVENING GOWN COMPETITION.
Shola's modelling photo that reached international levels!
So technically, aside from raising funds for RITM love fund. We want to raise awareness. First is to get tested. Mabilis lang yun and madaming centers. Medicine for HIV+ is actually free. Kailangan nyo lang pumunta sa RITM. The love fund naman is for our indigent HIV+ friends, so yan yung mga ibang gastos nila aside from medicines.
Know more about the story. Masmagaling ang editing ni Jujiin sakin. haha! Here is the video!So get tested! Ayan na simulan na natin ang parade of the night! Sorry, kung konti lang ang photos ng mga girls and boys na guest. Bigay natin sa mga beauty queens! Gabi nila! 
Kamusta yung tuwing may papasok sinasabihan ko na.. SINO KA? Gaganda kasi d makilala! ahhaa!

Ic Mendoza as no other than… DOLLY CARVAJAL! haha!

2nd runner up! Ms. Ali!!! Na tarush may pabouncer pa! haha! 2 taga paypay!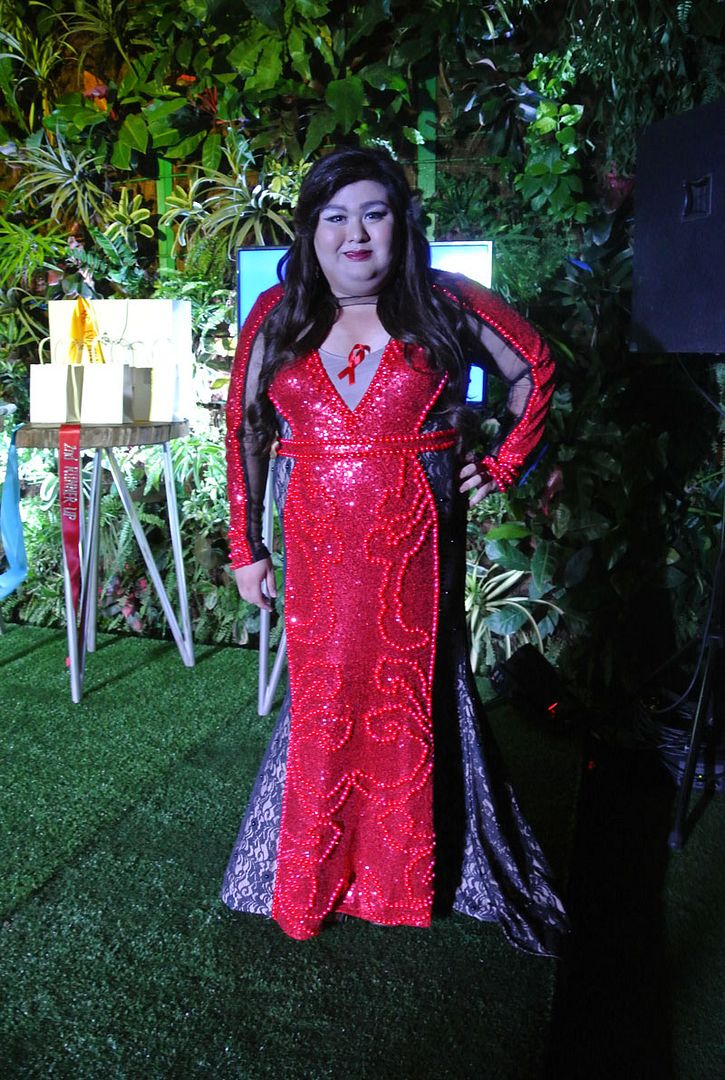 Si Aj, na sa lahat ng contest nakikita ko! PLS BIGYAN NA NG CORONA! hahaha!
Jot na kasama sa top5!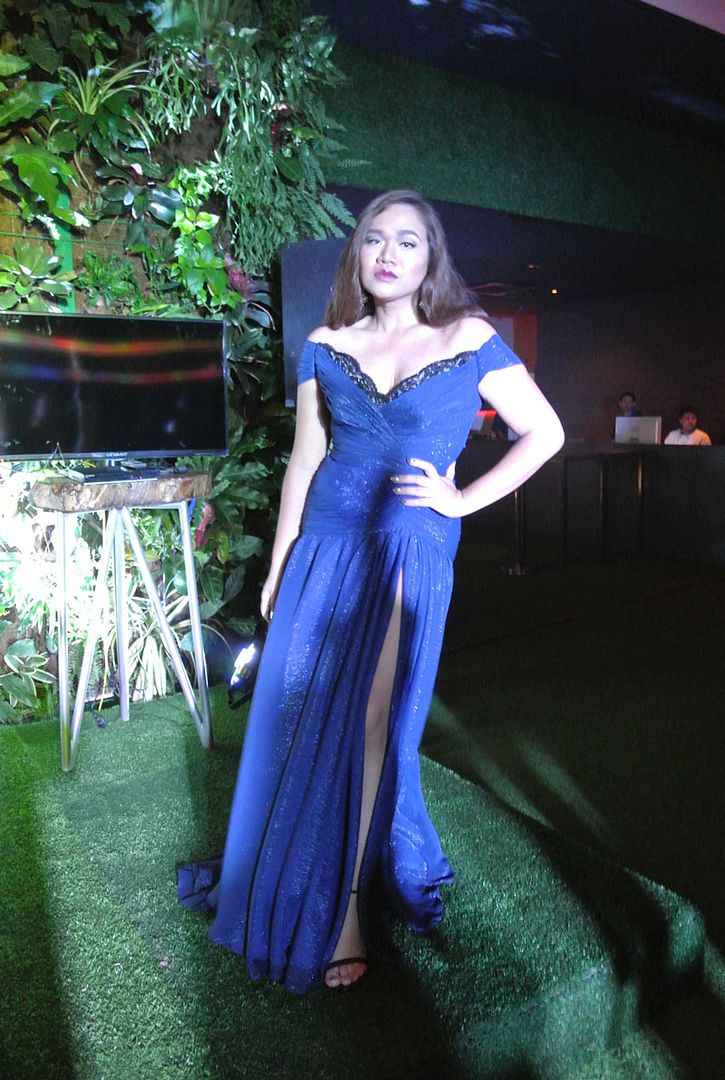 Matt Gozun as Melissa Ricks daw. parang Tori Spelling parin eh!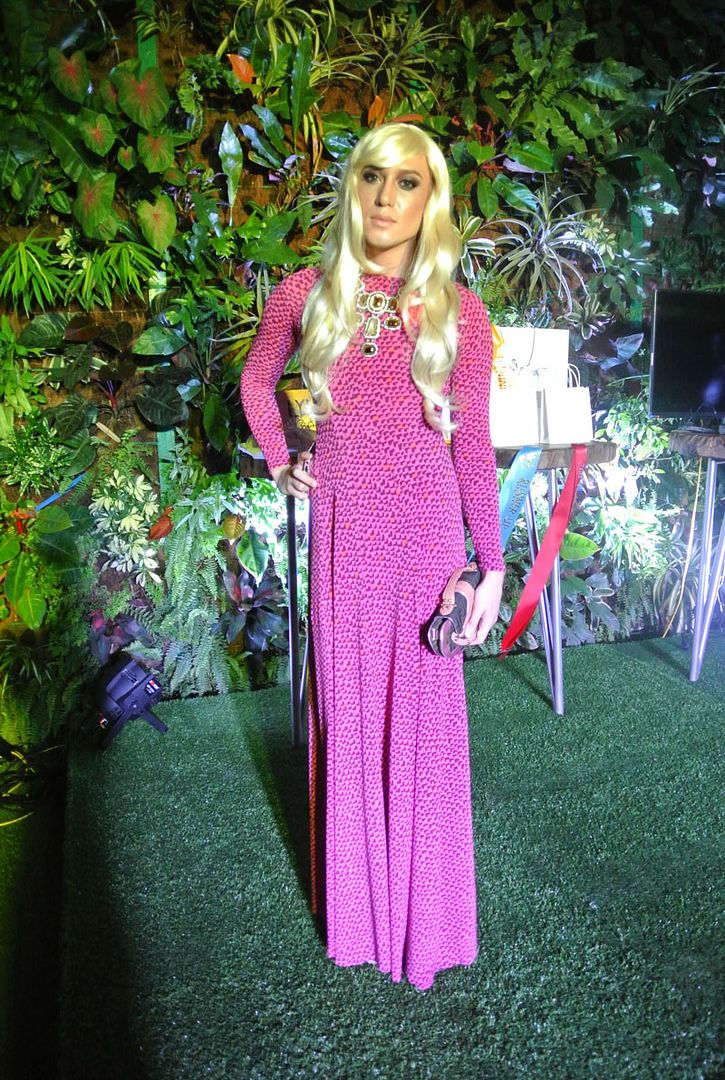 Sige lang MATT!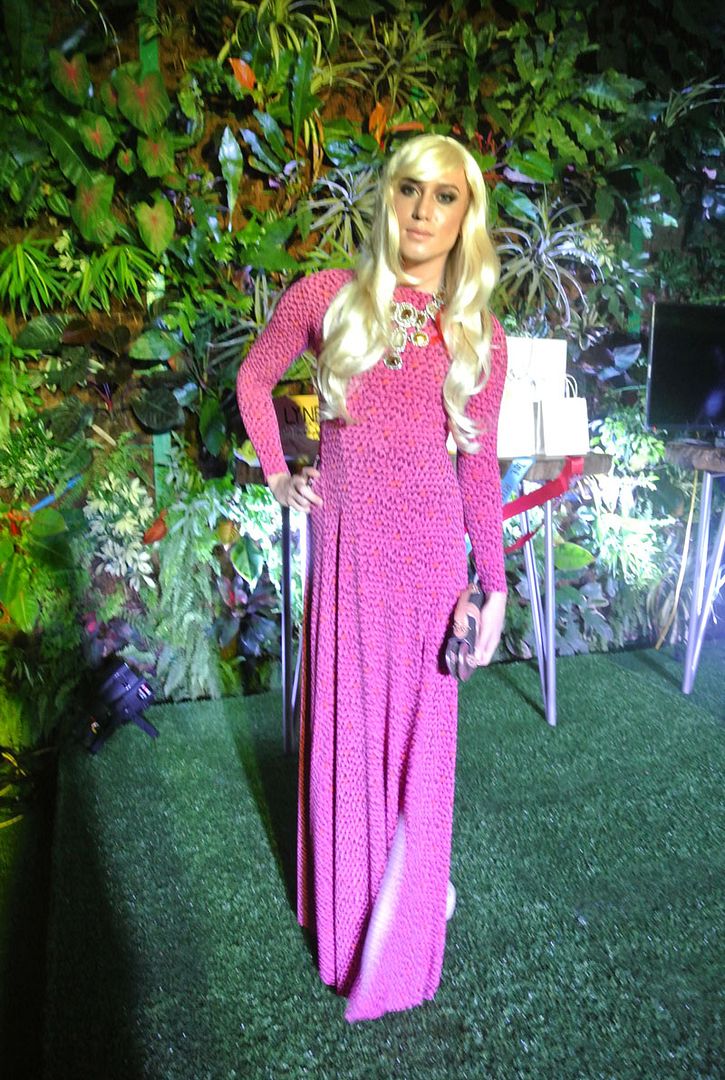 Nante! Past winner!


Peabo was our cohost! Actually, I didn't host much. RIng Girl, DTI representative chenes, technician, bouncer, taga paypay, floor director, waitress… yan po ang role ko kagabi. All in one! Parang savor!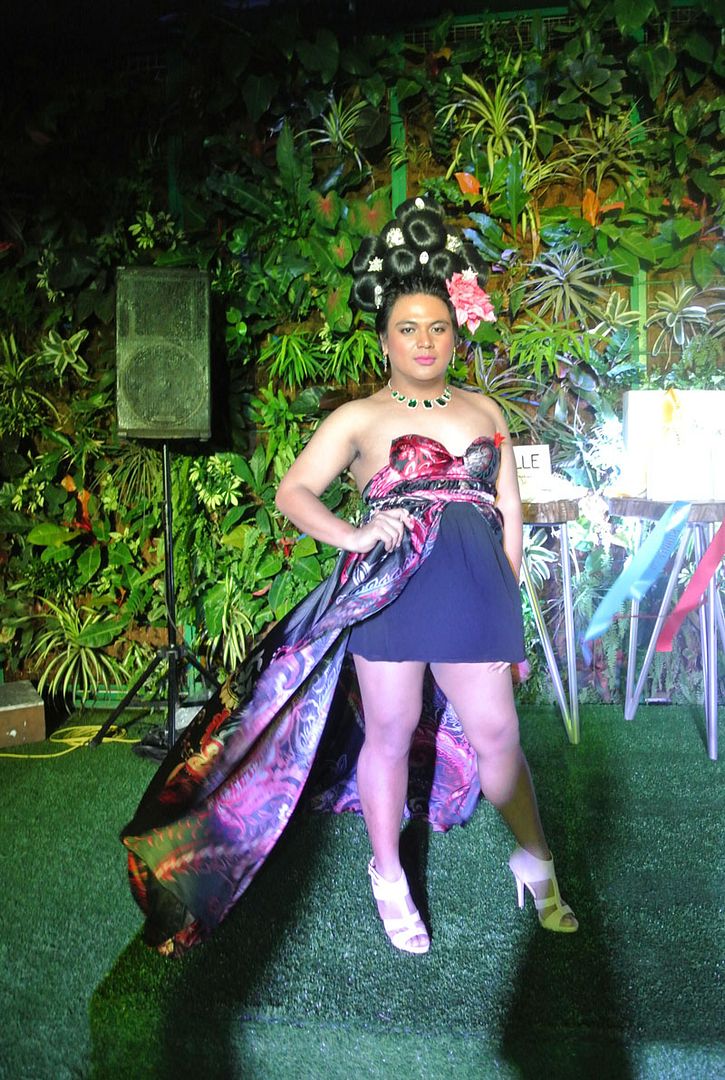 Pusta ko kayo, may stiff neck ngayon toh.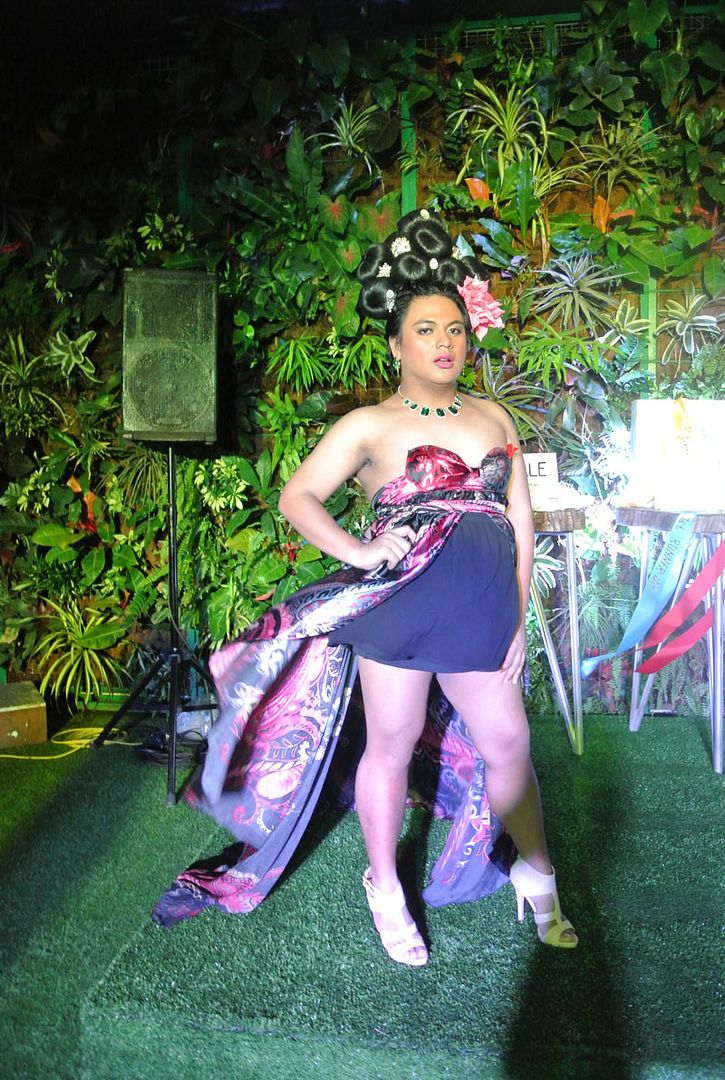 Pao! Sorry, wala akong photo ni Jujiin. Flop naman kasi si Milan as photog! haha!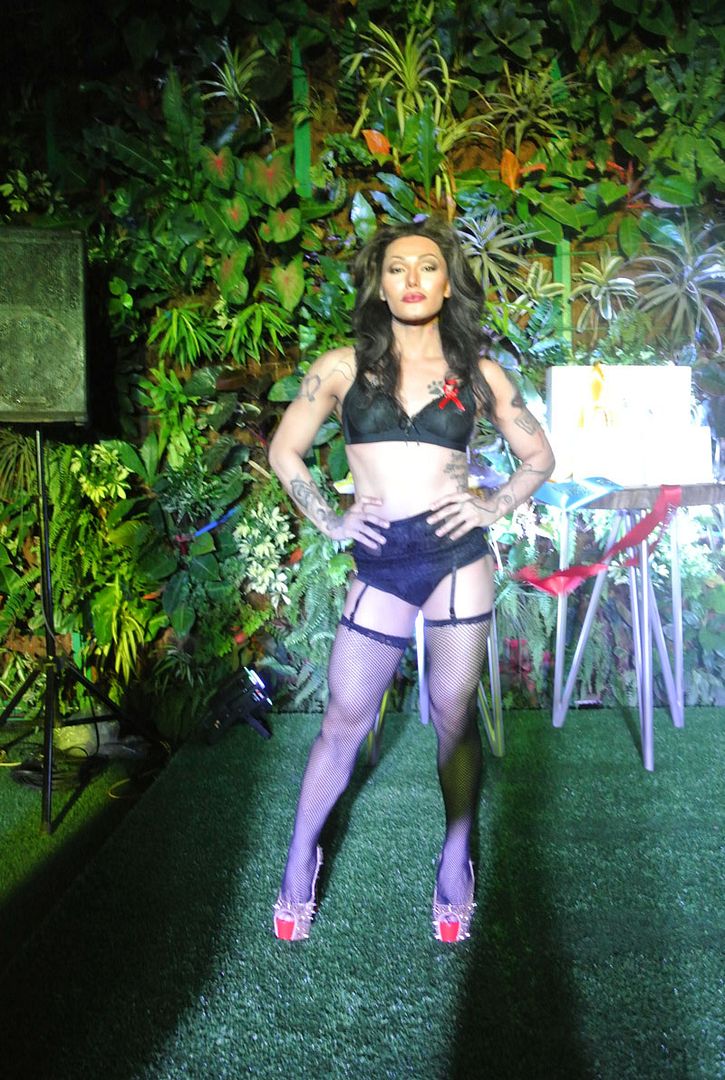 Jacob! Pasok sa top 20. Top 20 was chosen by our judges. Bongga nag judges this year namely Paolo Ballesteros aka Angelina Jolie, Victor Basa, Borgy Manotoc, Jonas Gaffud na nanay ng mga Ms. Universe panlaban natin and Mark Nicdao.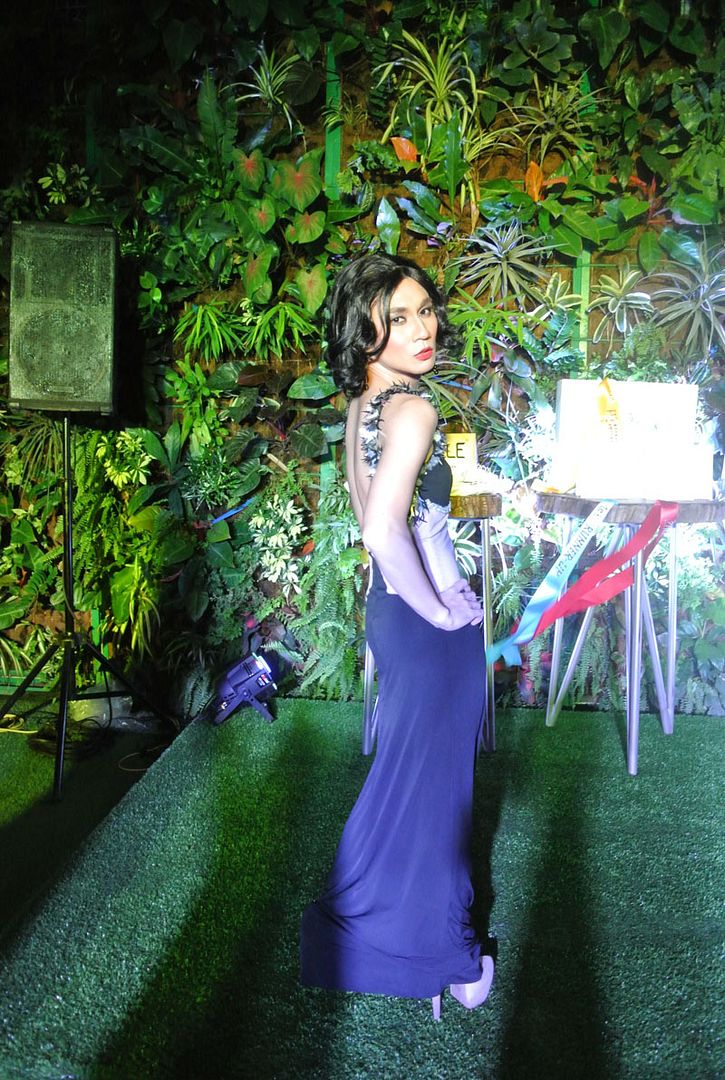 Xtina as our MUSE!

Eto meron pala si Jujiin! Pero
blarred
! haha!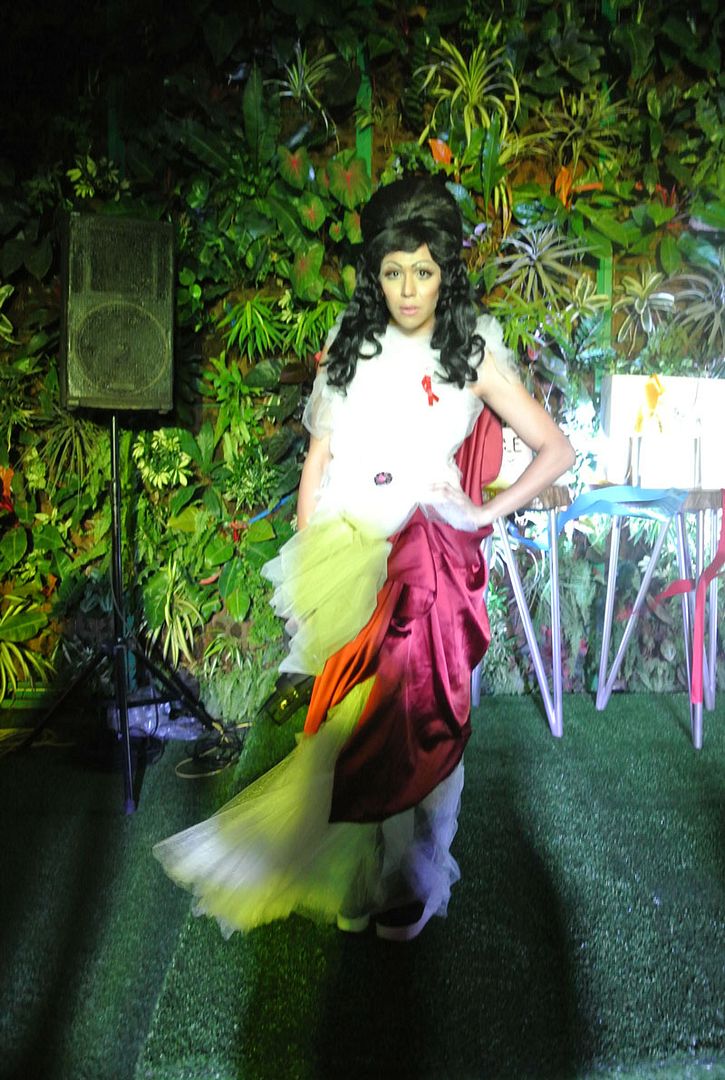 Elmer my love! Direk Elmer na past winner din!
Ganda ni jaz!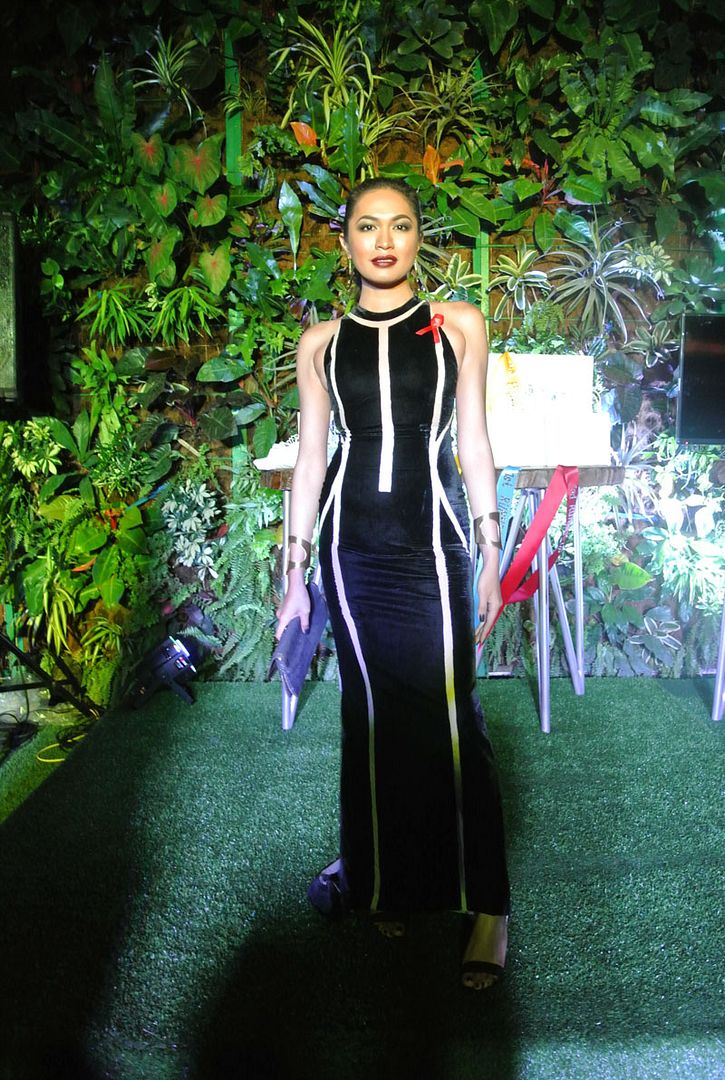 Nino Gaddi-UY! hahaha! Push cart! Pasok din sa top 20!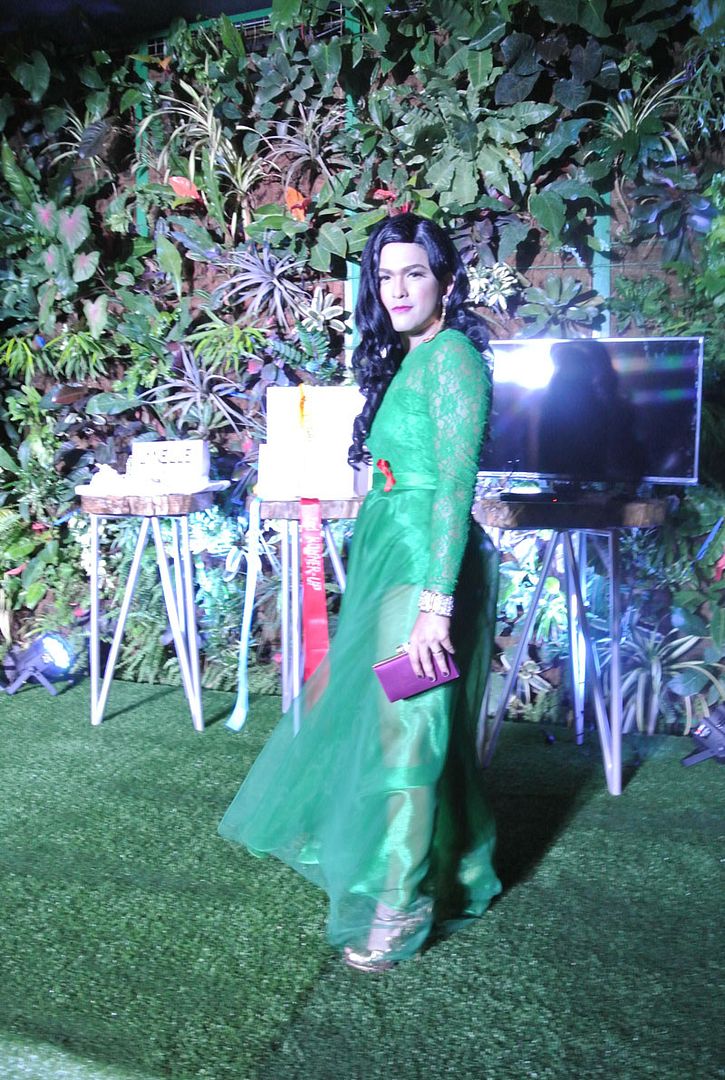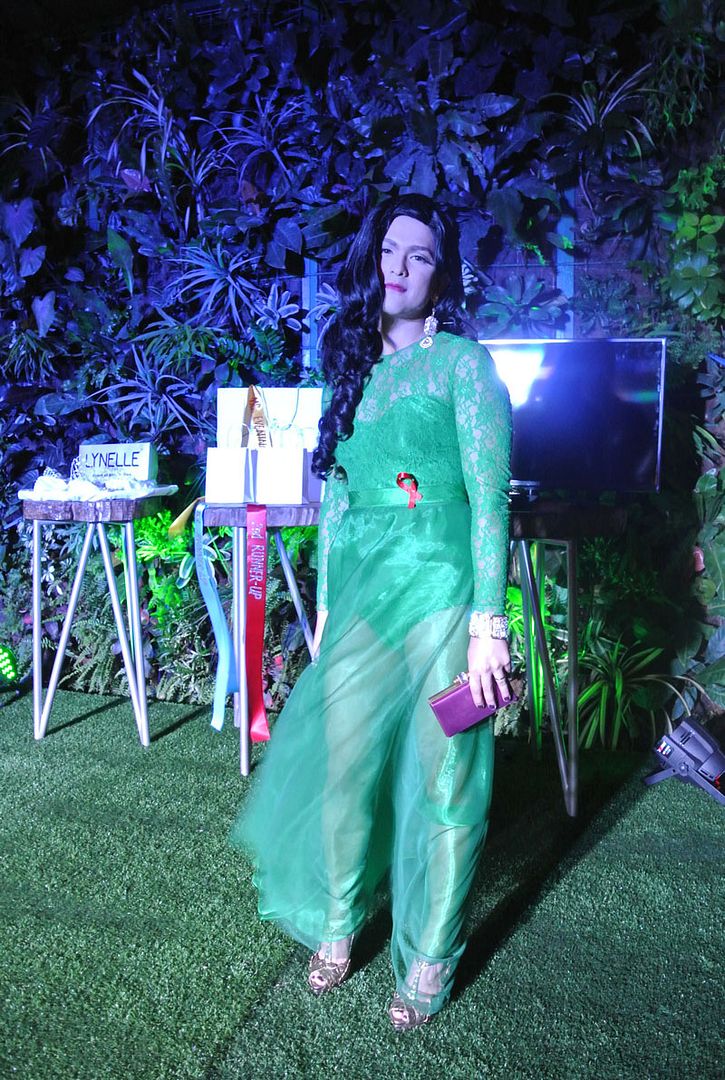 Happy birthday SHAHANI!

Red na red ang wigaloo!

QUA! Rock diva ang peg!
Mickey See! 1st runner up!

Myhrr!!! Pasok sa top 10!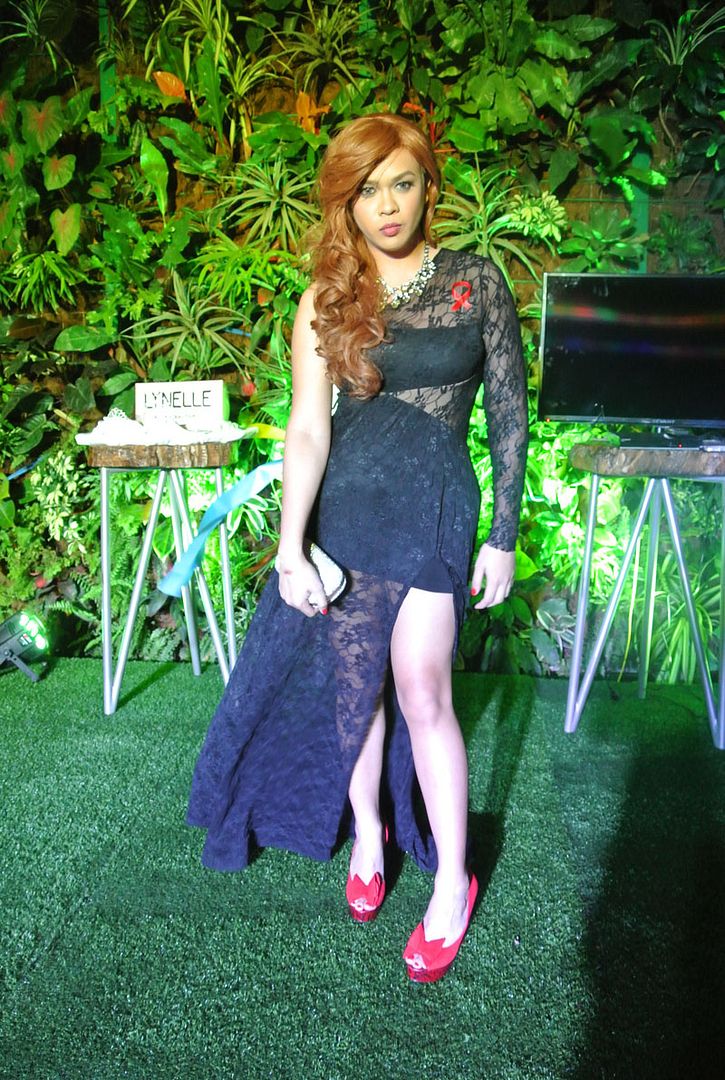 Reigning Queen! Martin Bautista!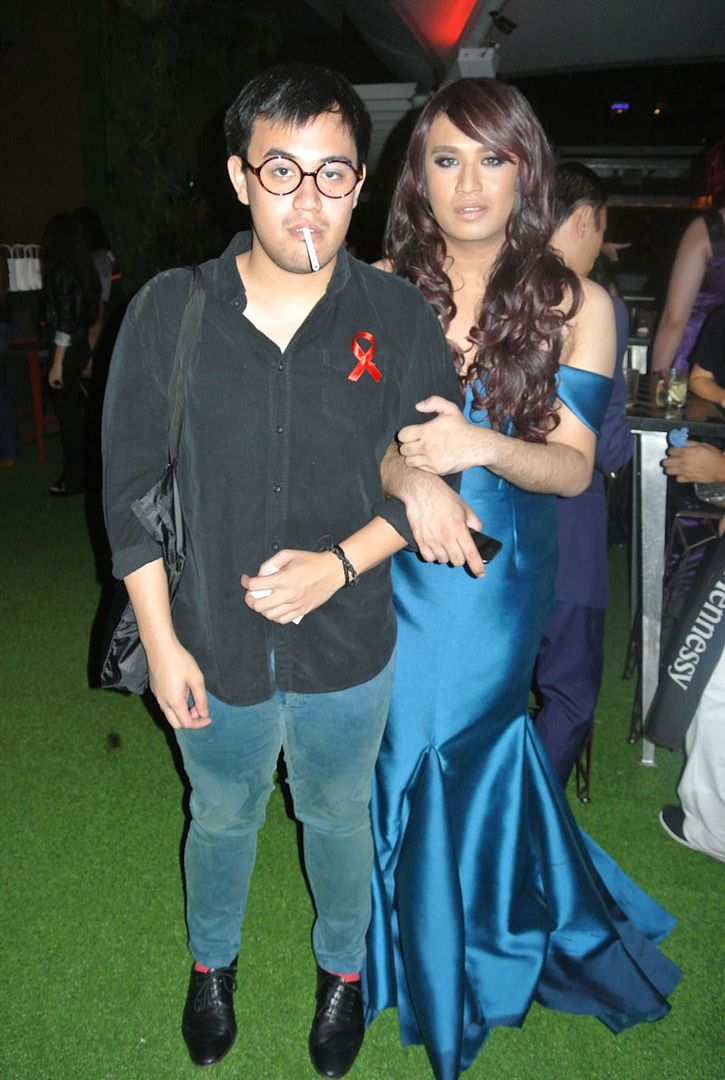 John Lozano!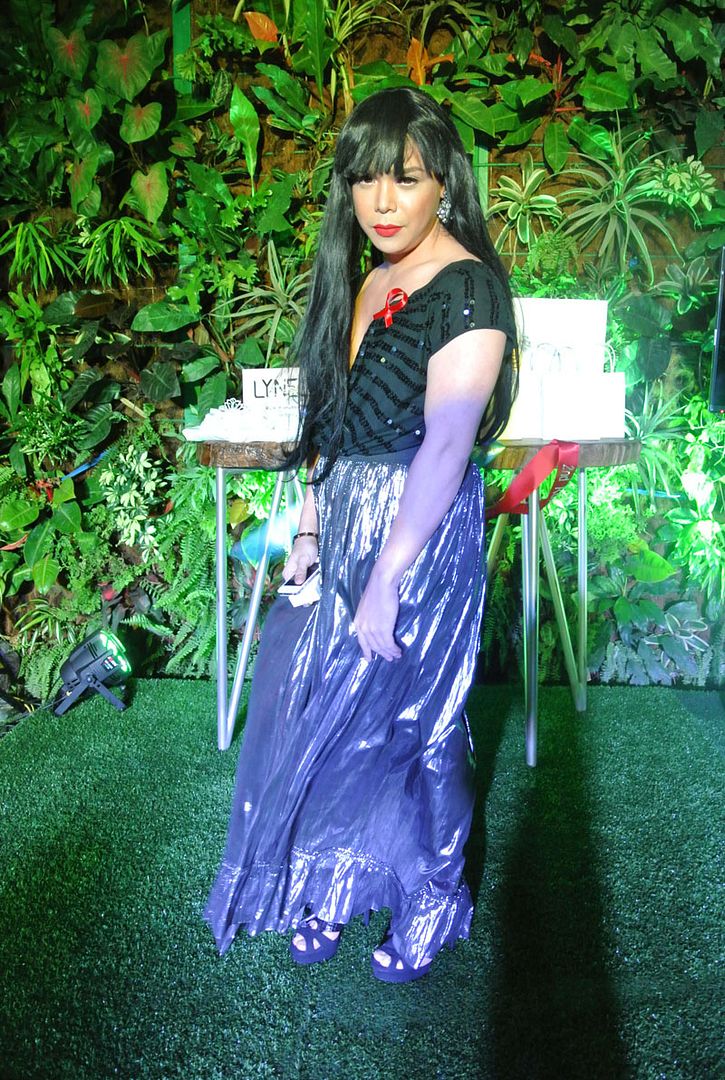 Sarap sugatan ng mukha!!! Pochoy!

Randy Capinpin. Naguluhan din ako. Wag nyo ko tanong. ahaha! At least match sa background!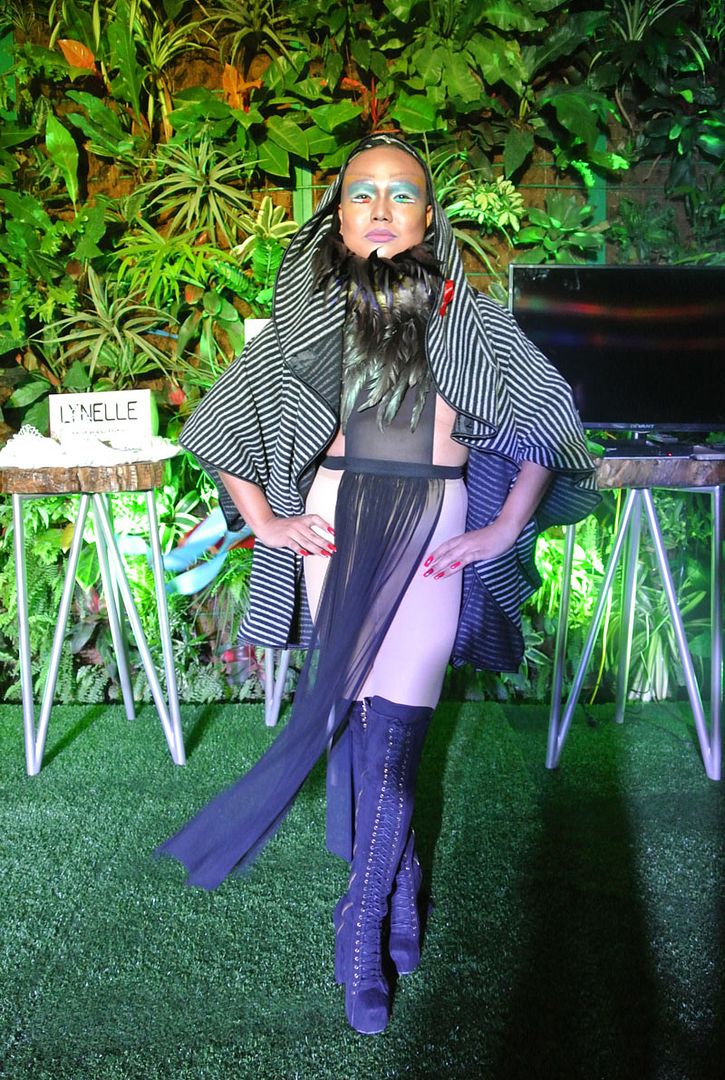 So top 20 is simple. Pila balde silang lahat then judges will pick.

Those called, one step forward. Ganun kadali! haha! Ayaw namin may score.. HAHABA! haha!


3 groups ang pinagpilian ng top 20.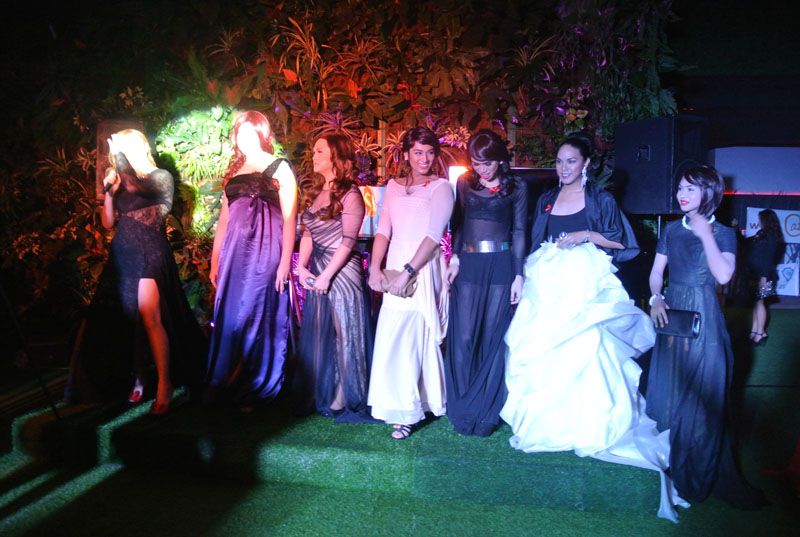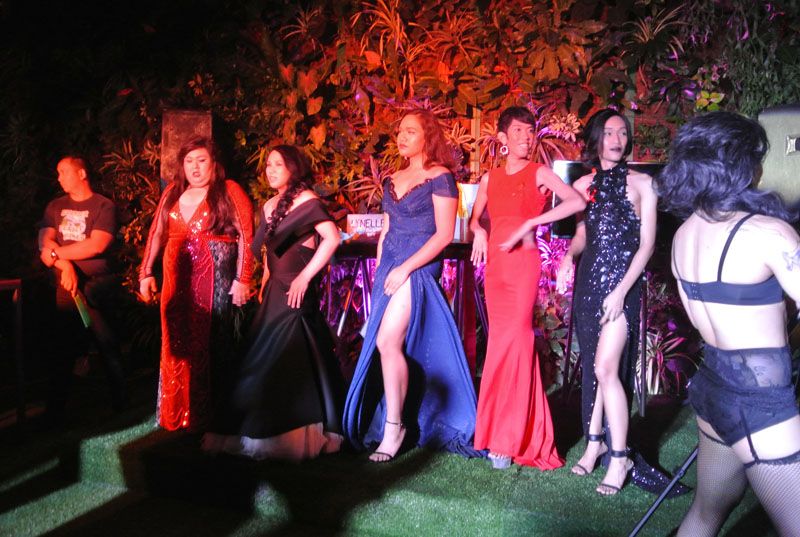 Ayan kita nyo na ang role ko. taga abot ng shots. After the top 20, each of them was given a number and opening statements na!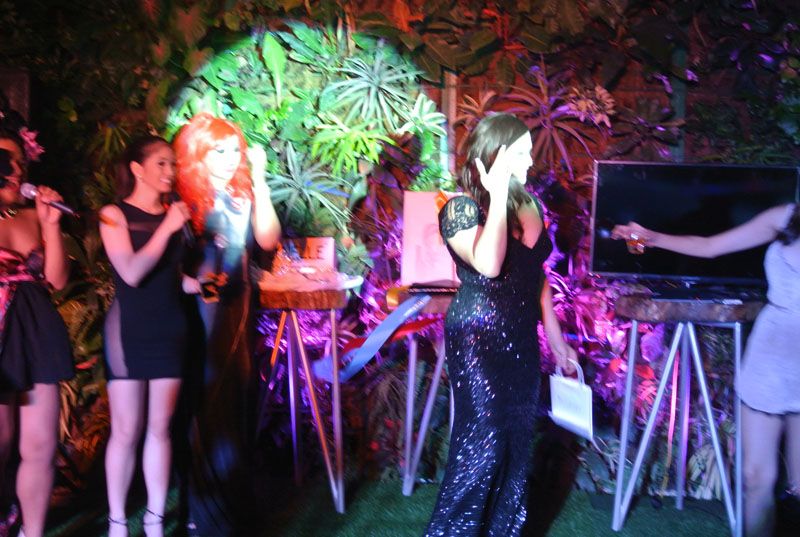 D nako naggown. Haha! Lalaban pa ba? Pantulog nalang ang peg.

White chicks talaga si Matt! hahaha!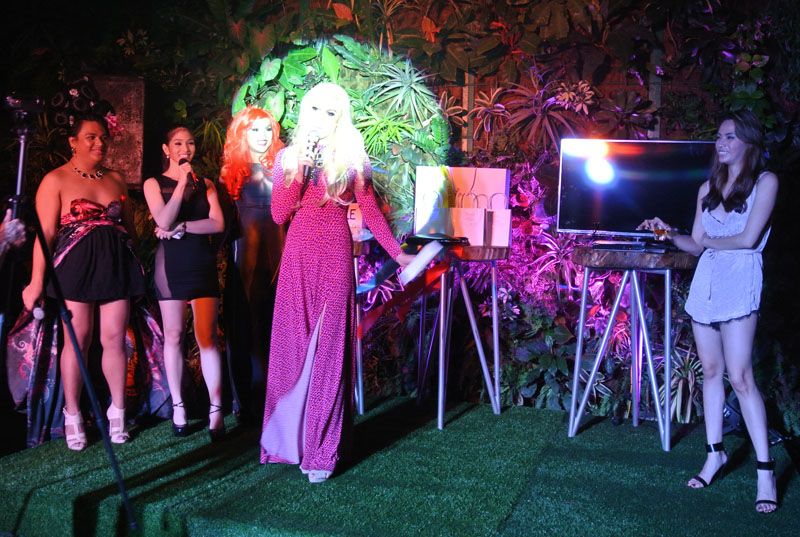 More opening statements. At mukhang pinaghandaan!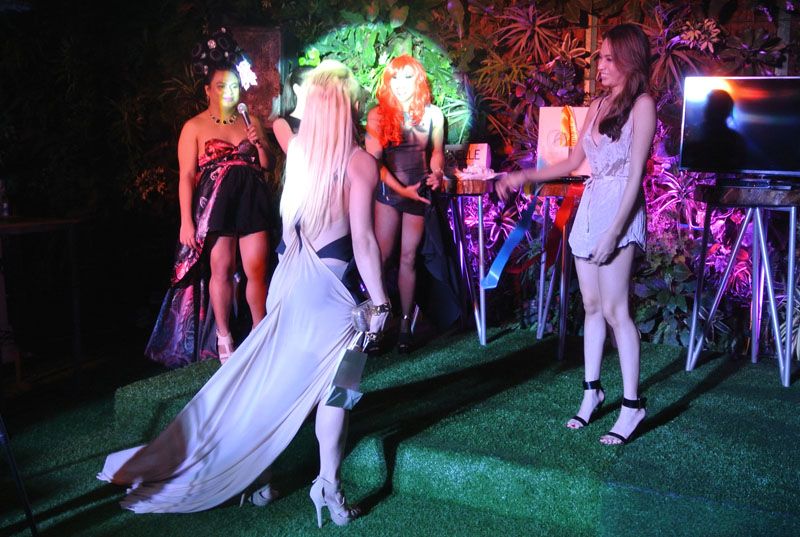 Can you see the paper bag with number? Ayan yung ganap kasi waley sash. ahha!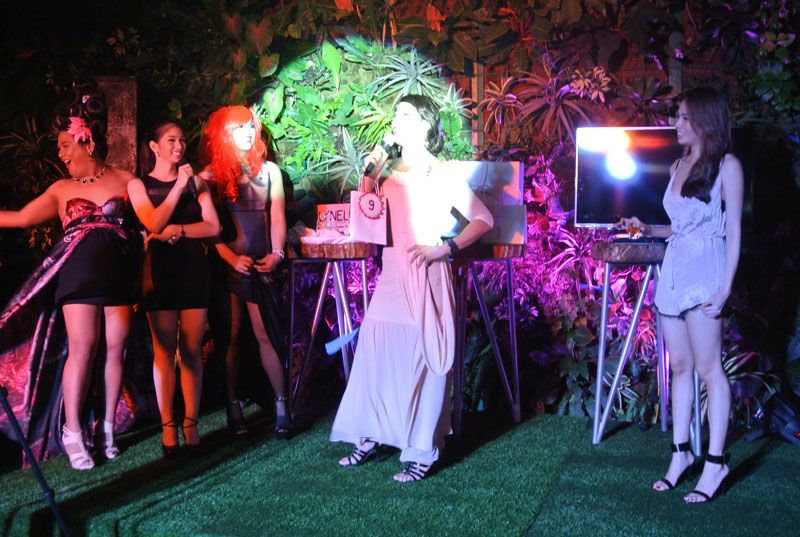 Ok, next elimination since fund raising sila. In 60 or 90 seconds ata umabot. Manglilimos ang mga bakla. Sa paperbag lalagay ang donations. Top 10 highest pasok sa round. Sabi ko sa inyo, madali lang kami sa elimination. TAKBO IN HEELS!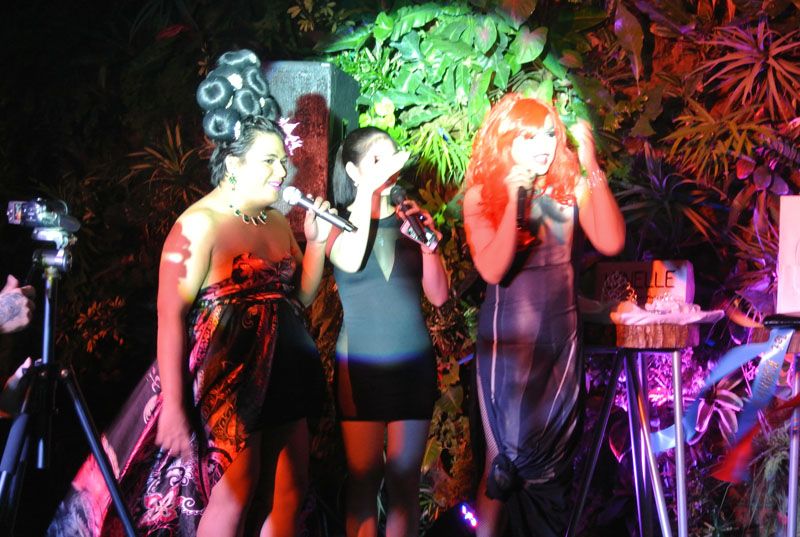 Top sa padamihan ng donation si Ms. Ali!

Second highest was Miguelita!

Morticia ang peg ni IC.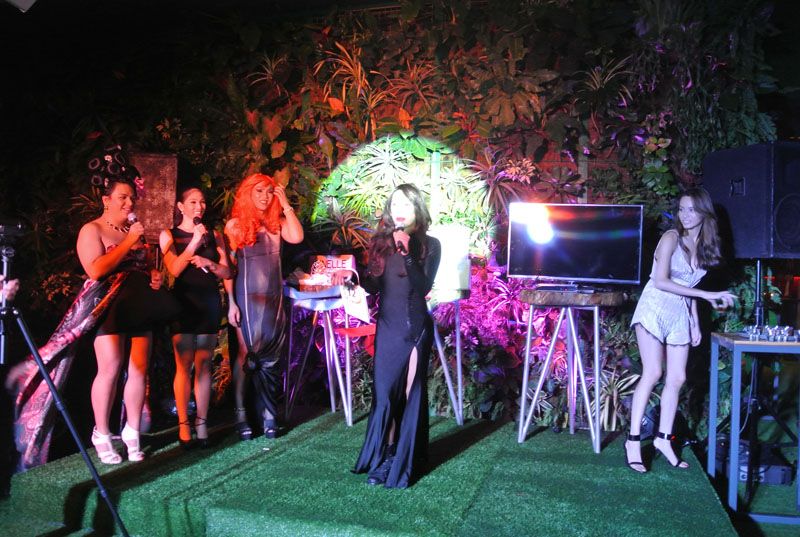 Ok, since kami lang nga nagset up. D ayta namin na foresee na parang kinukuha na sila ni Lord sa lighting. hahaha!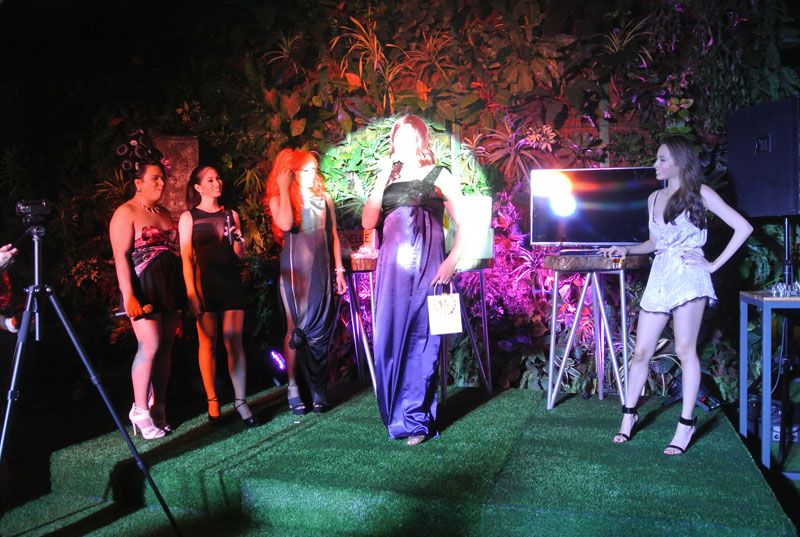 In fair, pinaghandaan ang mga gown!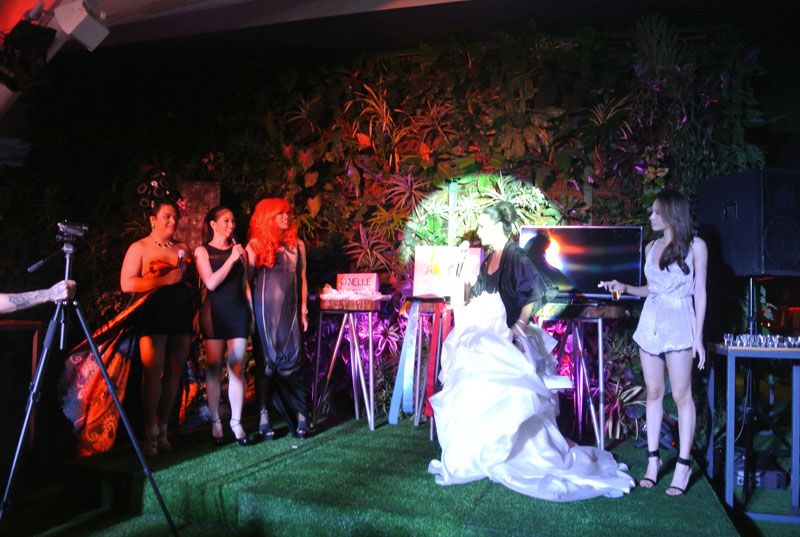 Ayan si Ali. May dalawang paandar na bouncers!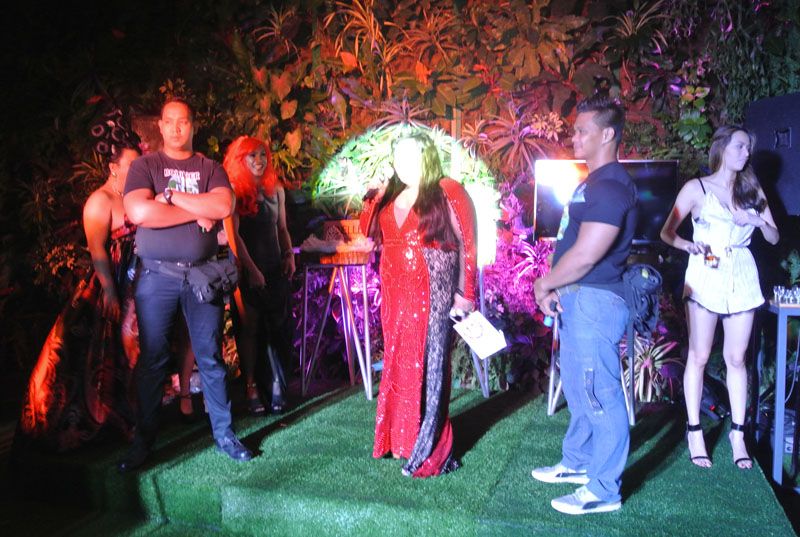 Alex Pigao! Pasok sa top 20!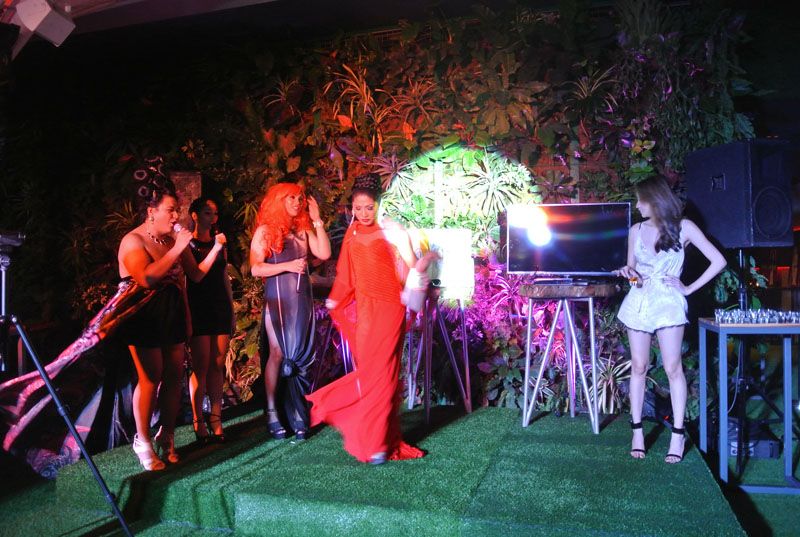 Our finalists!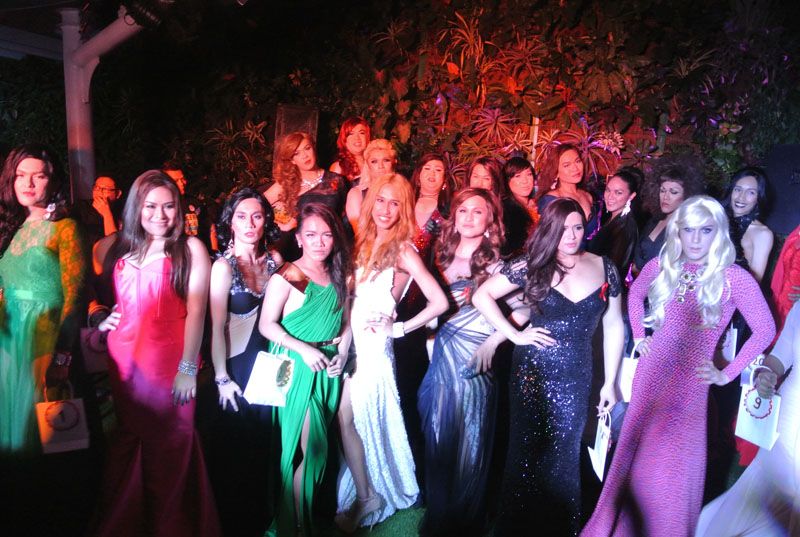 Walang bumibitaw!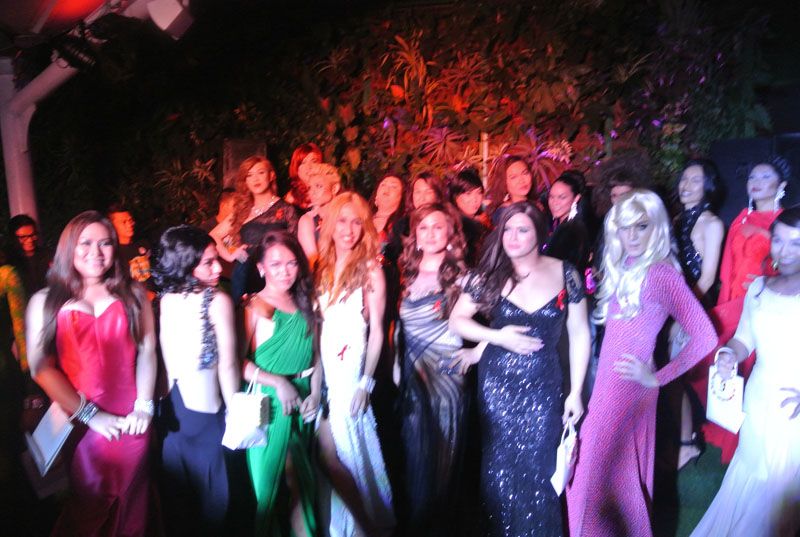 From the 10, simple din ang next elimination…. MUSICAL CHAIRS! ahahhaa!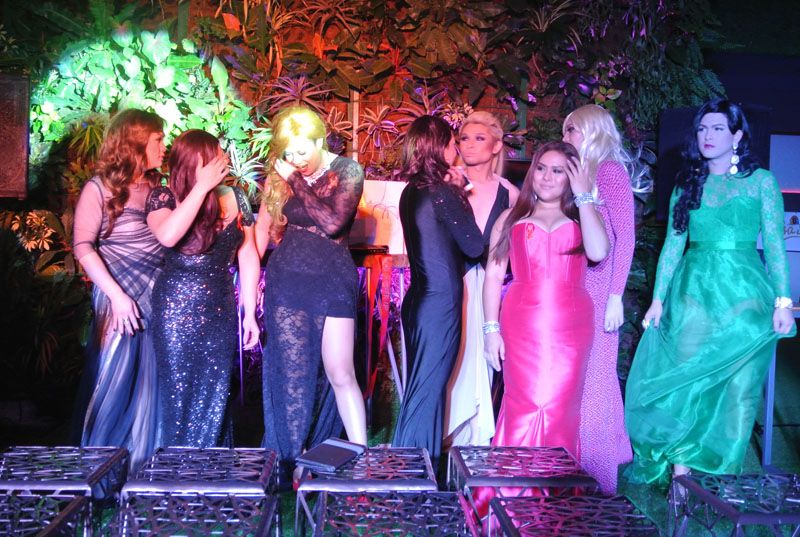 Ganyan lang! Very fiesta!

Presenting our top 5!

Syempre, Question and answer na from the judges. Nakapaa na ang ibang contestant dahil pinatakbo at kinareer ang musical chairs! Top 3 was picked by their answers by the judges. Then yung Queen, 2nd and 1st. Luck nalang talaga yun. Parang bunutan! ahhaaha!

FINALLY! WE HAVE OUR QUEEN! MIGUELITA!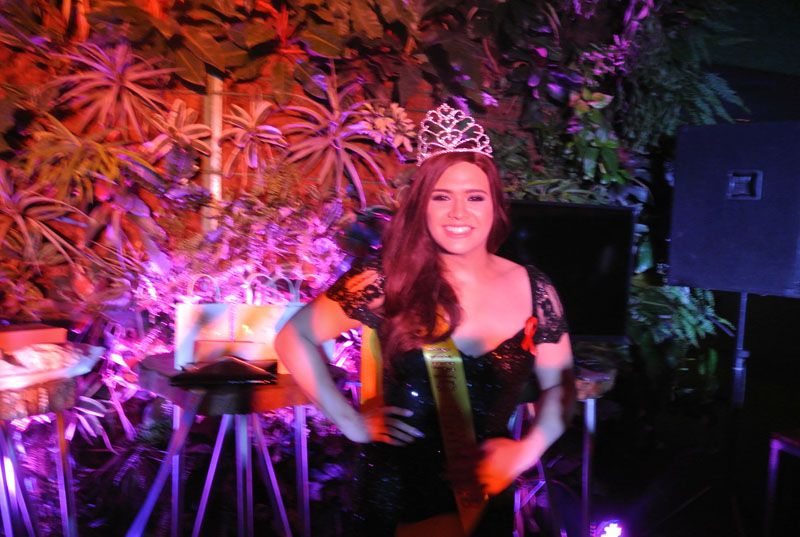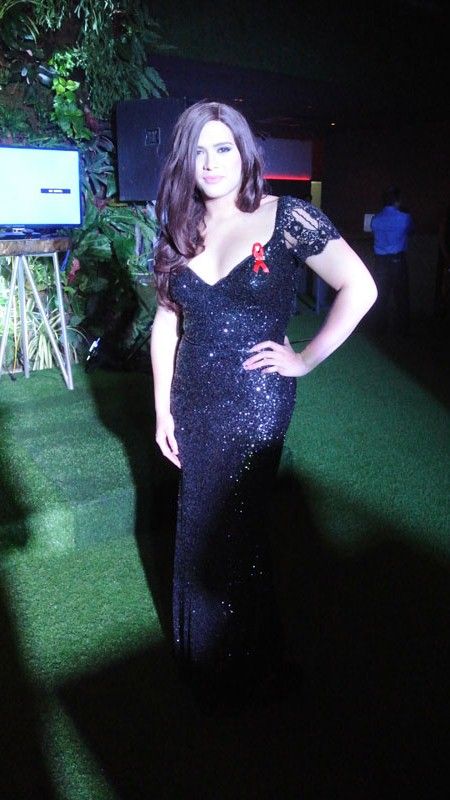 Wait for post 2! Waiting for more photos and Jujiin's video!
Much love,
D