Beauty run through! Face basics!
Do you need to update your makeup kit? I was actually browsing the Instyle Best beauty buys so bigyan natin ng jury yung mga natry ko. Bago nyo bilhin. Haha! So make this your guide at kilala nyo ako, no charot.. so sabihin ko talaga if bonggels or not. Haha!
1. Concealer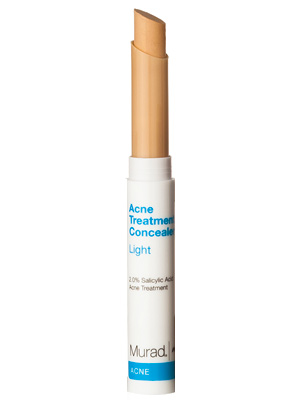 Murad

Plenty of treatment cover-ups mean well, only to dry out your complexion. This salicylic acid–laced stick fights and masks acne without causing skin to flake, says L.A. pro Leah Rial. All three shades have yellowish tones that neutralize honking zits, unlike so many pink-based formulas that end up emphasizing redness.
Medicated concealer winner. So eto yung cover and clear ang pangako. I am actually using this and so far ok naman. Although, sa totoo lang best way to cover a zit is lagyan nyo ng drawing.. kunwari nalang nunal. Choz! But start with a clean face and all else will follow. Pero since hindi ko mahanap ang blusang itim, minsan talaga lumalabas ang sumpa. I use this para multi purpose.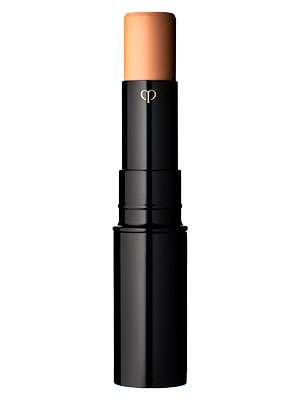 Clé de Peau Beauté

Winner '12, '11, '10, '09, '08, '06, '05

Creamy and lightreflecting, this cover-up is "sly like a fox and strong like an ox," says L.A. Matthew VanLeeuwen, who works with Salma Hayek and Minka Kelly. The balmlike texture diffuses both undereye circles and blemishes but won't leave tacky traces of its hard work.
Naintriga ako here. D ko pa sya nagamit but mukhang eto next kong itry for you guys since best awardee. Gruma-grandslam!
2. Powder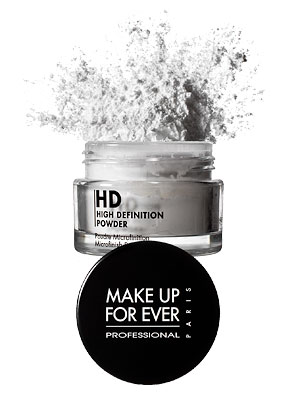 Make Up For Ever HD Microfinish Powder

Winner '12, '11, '10, '09

This loose powder is damn fine—literally. The translucent flecks are so delicately milled, they disappear into skin while also reflecting light for a "Photoshopped look," says L.A. makeup pro Amy Chance.
Tarus talaga itich. Although hindi toh stand alone. You have to use it with something else under. Parang pang set lang sya. Bongga sya kasi super duper micro mini (oh d ba? parang skirt lang) haha!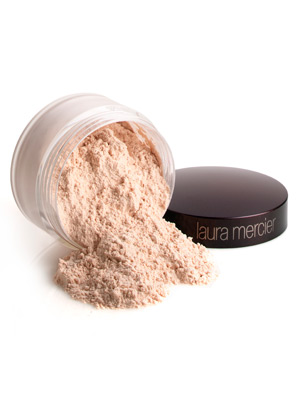 Laura Mercier Loose Setting Powder

This pigment-free, silky powder delivers a matte finish that sets makeup without changing the color of your blush or foundation. "It takes away shine and doesn't look too powdery," says L.A. makeup artist Carola Gonzalez, who has dusted it onto the faces of women of all ages, from Vanessa Hudgens to Goldie Hawn.
I use this also! And pati yung Ben Nye banana powder. Etong Laura Mercier mas pang everyday ang ganap. Not as heavy duty pero mas light din sya so bongga yun if hindi naman needed na todo!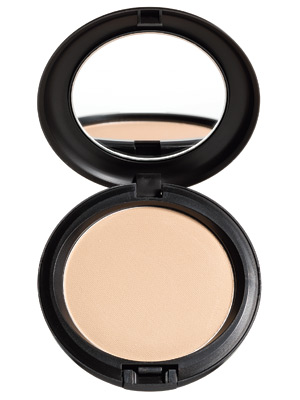 MAC Blot

"Honestly, it's the only powder I ever use because it absorbs oil and shine without adding another layer of makeup," says N.Y.C. makeup artist Carmindy of this ultralight, transparent formula.
This is what i use pag plakado ka na, tapos need mo iretouch pero hindi na pwedeng dagdag palitada. Dahil baka mag asphalto na ang levels! haha! So eto pang oil absorb na hindi kakapal.
3. Liquid Foundation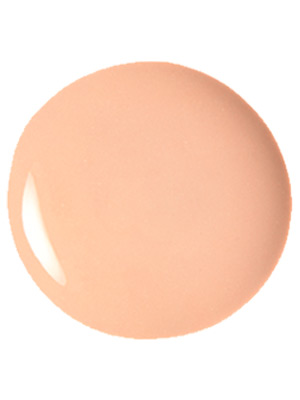 Giorgio Armani Luminous Silk

Winner '12, '11, '10, '09, '08, '07, '06, '05

It suits all ages, says L.A. makeup artist Coleen Campbell-Olwell, who works with Kate Mara. "I can use this gossamer-thin fluid on teens as well as women in their 50s." It feels smooth like your skin; it's just more radiant, of course.
LOVE LOVE LOVE! kung may culto toh kasama ako! Eto ang fundang lapat na lapat! Medyo mahalia mendez lang nga but super bongga nitey. Sobrang smooth and not cakey.
4. Blush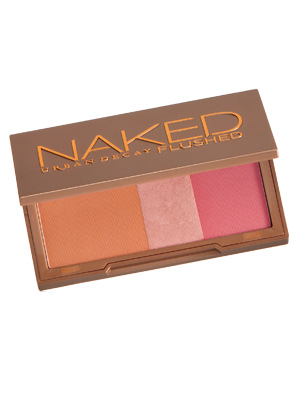 Urban Decay Naked Flushed Palette

When we're running on fumes and need a boost stat, we reach for this compact with its sheer golden bronzer, champagne highlighter, and rosy coral blush. Used alone or blended together, the paraben-free formulas give skin of all tones the easy way out: a radiance that otherwise comes only from juice cleanses.
Bongga pang daily. May glow sya that you can adjust kasi tri-color sya. But hindi toh pang todohan ha! Pa-sweet lang!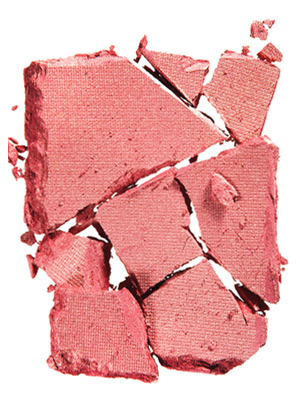 Nars in Orgasm

A non-streaky, just-off-the-slopes flush that's impossible to overdo.
Bonggels din toh! But Orgasm might be for super light skin peeps. Pag gusto nyo yung look na kinilig lang kayo sa crush. Eto yun! D nyo na kailangan ng crush, blush lang!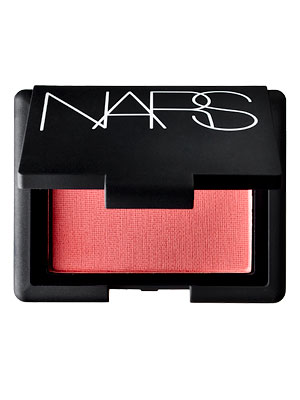 Nars

Winner '12, '11, '10, '09, '08, '07, '06, '05

Some versions are content to sit atop cheeks. How superficial! Meld this generously pigmented blush into skin for that coveted ethereal glow. The variety of matte and shimmery shades in warm and cool tones (Orgasm,a twinkly peach, is a best seller) means "there's no gap in the color selection at all," says Chance.
Fave blush ko din Nars. So agree ako sa hakot award nya!
5. Highlighter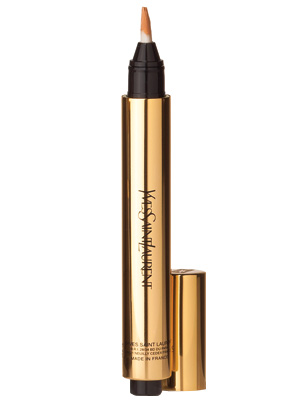 Yves Saint Laurent Touche Èclat

Under the eyes, atop brown spots, or in the corners of the mouth, this noglitter brightener (in 12 shades) can lift and lighten when you "look draggy," says N.Y.C. makeup pro Jeanine Lobell.
TRUEDIS LIIT! Pampaglow nga ito! Perfect pag puyat or best in overtime. Mukhang bagong gising sa freshness. I have parang bluish eyebags and it works perfectly for me!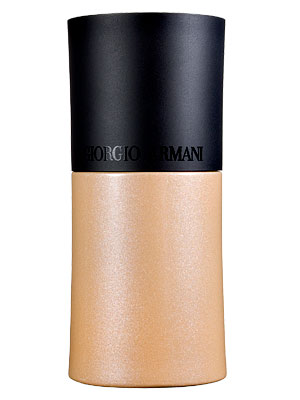 Giorgio Armani Fluid Sheer

Dot it on the cheekbones and nose,then blend it with foundation, says N.Y.C. makeup artist Quinn Murphy. Or mix it with body moisturizer for a pretty sheen. It's that versatile. Each hue (best seller No. 11 is a scintillating rose gold) lends a glowy, not glittery, finish. Huge difference, if you ask us.
Important ang glow ha! Minsan eto lang sa cheeks ang ginagamit ko or strobe cream. Para mukhang fresh even if kinda-no makeup look!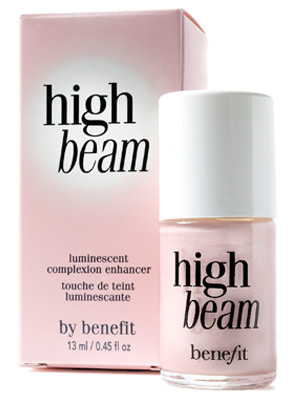 Benefit High Beam

This pink-tinged shimmer lotion draws the light to your skin in all the right places. "It's the best highlighter for all skin types, and the nail-polish-like applicator brush makes it easy to apply," says Carmindy, who has used it on Molly Shannon. Some makeup artists mix it with foundation for a more subtle gleam.
POWERFUL TOH! Never nyo all over the face kung hindi mukha kayong nagsesebo! haha! So burberry light lang!
6. Bronzer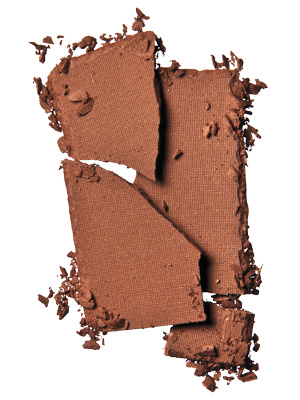 Nars in Casino

This chocolate bronzer sweetens cheekbones; the sheen is icing on the cake.
Si Jake nagturo sakin nitey! Kanyo kung kanto ang contour! Mawala na lahat sakin, wag lang kilay at contour. Ayoko na magbalik sa siopao photos! ahha!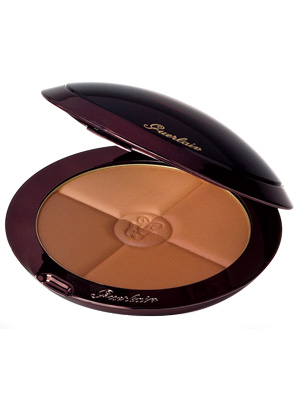 Guerlain Terracotta 4 Seasons

Winner '12, '11, '10, '09, '08, '07, '06

This satiny powder won't settle into fine lines like sparkly bronzers or muddy the skin like some matte versions, says L.A. makeup artist KC Fee. It's available in brunet and blond palettes; No. 04 Moyen Blondes and No. 05 Moyen Brunettes have a big following. Swirl all four shades together come summer for a sun-kissed touch, or use the lighter hues in winter.
D ko pa natry but mukhang mapapatry akey dito. Award winning ilang tao na! BLOCKBUSTER EH!
Most are available in Rustans while Armani cosmetics you can order from 
http://ishophk.net/
 or email  iShopHK.net@gmail.com
So ayan! Yung awards nila, chinapter ko pa! haha!
Much love,
D