Flawless: Frac n Roll and Shape and Sculpt
From my last count, I got about 800 entries of bus and billboard spottings! WOOHOO! Malapit na kami mamili ng winner! I'm gonna join you for a fun flawless day! I'm thinking maybe end of the month would be good, but of course i'll match skeds with the winner! SO may chance pa!
Take photos of this billboard or bus pamasight nyo! You can email, tumblr submit or tweet it!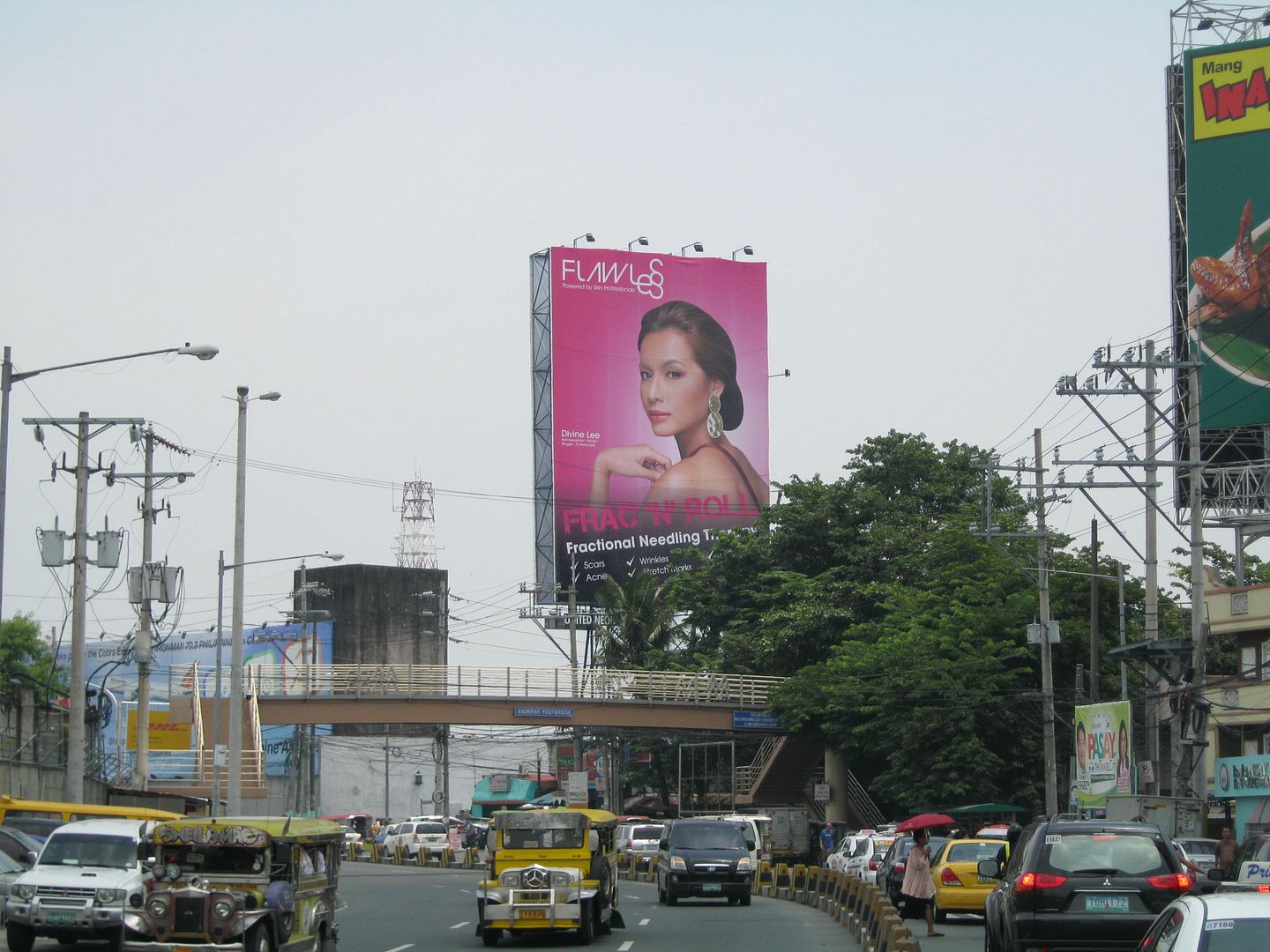 Tigas ng mukha ko at hindi kinaya ng habagat! haha!
Pagmaybabaeng gumugulong sa edsa! KODAKAN NYO! 🙂
Kahit yung backend, keri! 🙂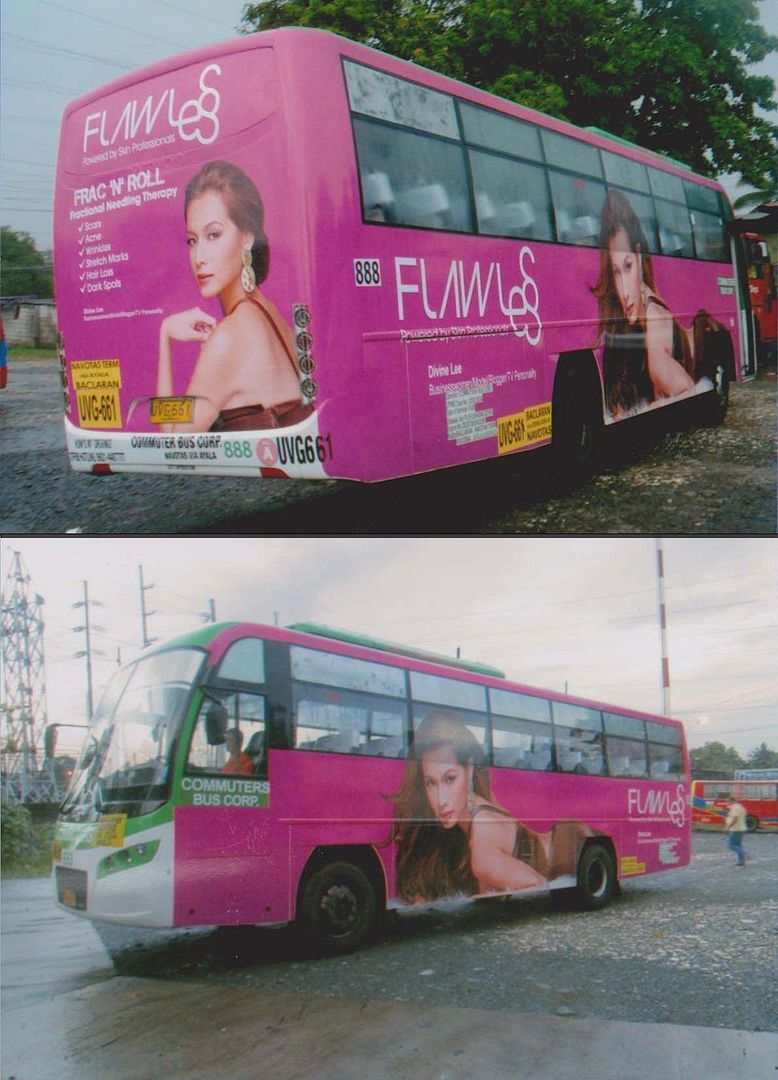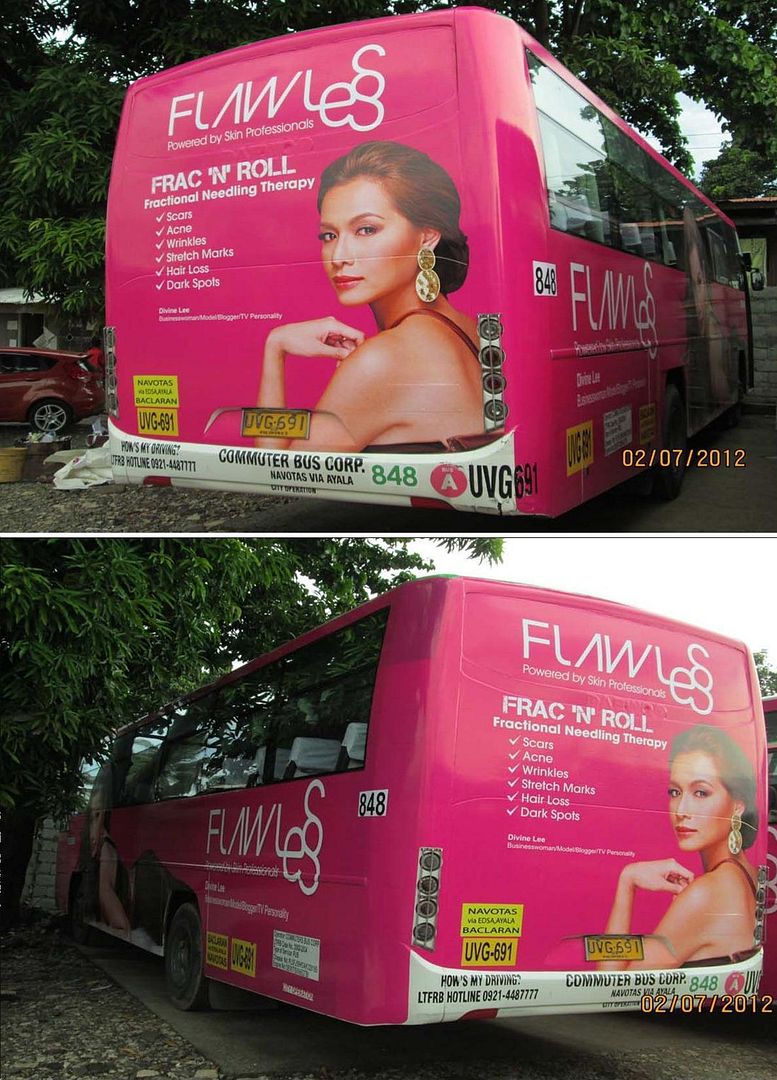 So anyhow, na explain ko na yung frac and roll here.
http://divinemlee.com/post/26328714582/here-you-go-ang-solusyon-by-myflawless
Actually, natanggal na yung pores ko sa nose coz of this 🙂 And susunod ko naman try sya sa hair since it can help activate follicles para kumapal ang hairerette. Balitaan ko kayo dun!
But now lemme talk about Shape and Sculpt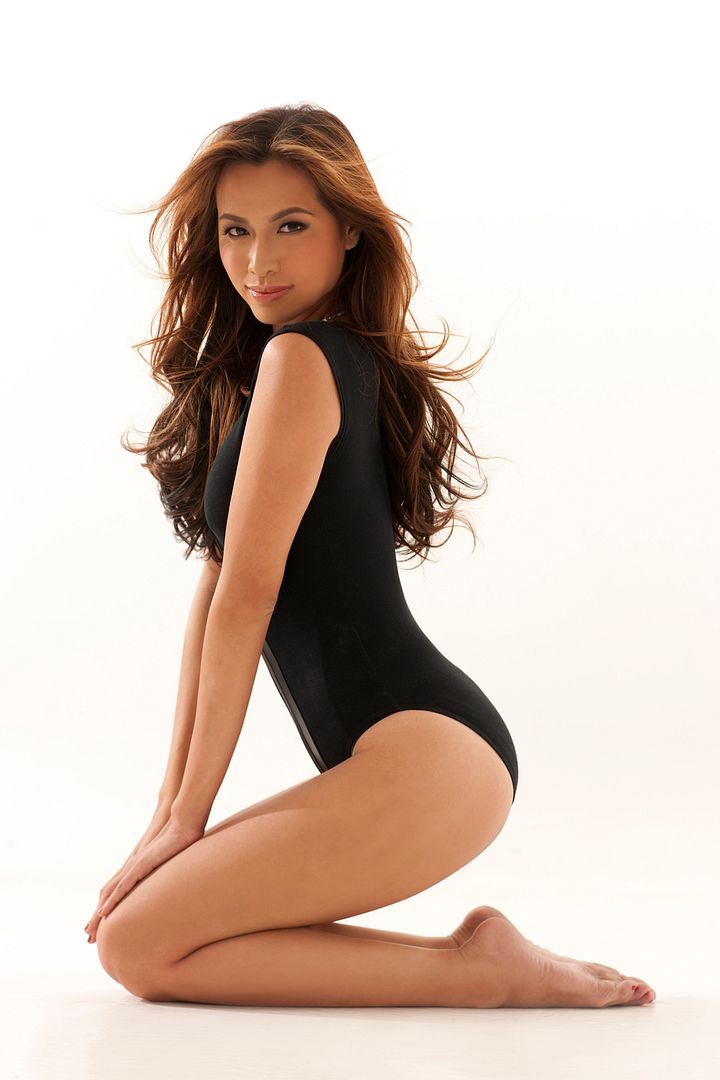 I get a lot of PAANO BA PUMAYAT OR SUMEXY questions in this blog. Honestly, I am not one to lie to you guys. Baka mahulasan kayo sakin. I will tell you the truth… walang shortcut. You have to give up something or extra effort in something.
It's like this guy I saw when i was eating sa may sisigan once. Naka3 plain rice na ata sya biglang nagorder ng COKE ZERO. Gurl, totohanan lang, d kaya ng powers ng Coke Zero yung 3 rice. Parang nilaban mo naman ang Voltes 5 sa smurfs nun. Syempre we all have to be reasonable. 
But I also know people na bahala na gang (i have a lot of friends like this) na biglang magdidiet or todo exercise. My thing here is that, tama yang landas na yan. Yan talaga ang makakapagpasexy satin but since magdurusa narin tayo and sacrifice some, let's take the road na maximize ang effort and that's where Shape and Sculp comes in.
The Shape and Sculpt program is WHOLISTIC. Meaning, hindi lang sya nagiisip ng diet or workout or machine. Lahat lahat sya. So the key is that when all these things work together, we get faster and better results. Mahirap yung bara bara, sayang na sa effort, sayang pa sa oras. So bago kayo magpabigla bigla, think of a wholistic approach para d kayo matulag kay kuya na nagorder ng coke zero sa 3 kaning rice. haha!
The program will vary per person so it would be hard for me to explain it here. Better yet, since FREE naman yung consultation, sugod na. Start a more flawless bongga life!
I suggest this to people, panahon na magmaganda at maging sexy. It's your turn! Tama na mukmuk girl, nahanap na natin yung maximum result 🙂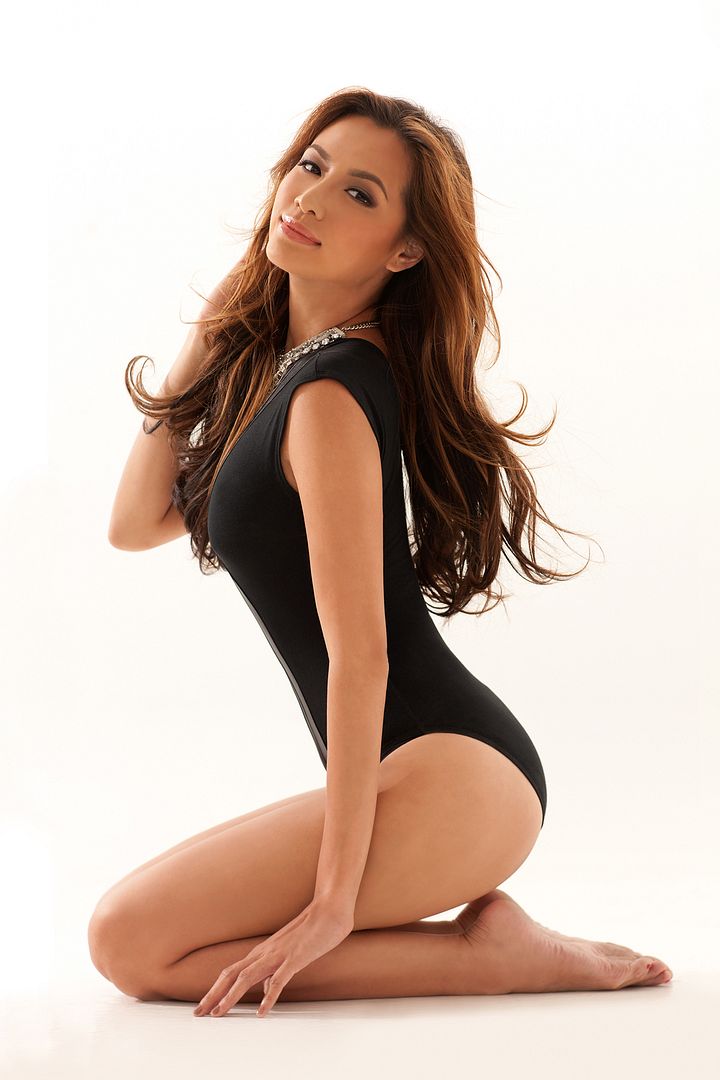 SO eto yung SCIENCE DEFINITION IN CASE BET NYO DETAILED. 
Cutting-edge Shaping Technology
Imagine combining the most sophisticated slimming machine with a fat loss diet that ensures proper nutrition; a low-impact workout that's specifically designed to tone and shape muscles; and a range of health supplements that are not only meant to enhance your best assets, but improve your overall wellness as well ­– that's what Shape & Sculpt is all about.Developed by the country's leading aesthetic clinic for face and body, Flawless, Shape & Sculpt uses same kind of advanced technology employed by premiere aesthetic clinics in the U.S., Japan, and most European countries.
The program was designed to answer the clamor for a multi-edged slimming program that does not hinder the patient to continue living his or her life to the fullest. By dividing the entire weight loss program into four parts, we have created a holistic and cost-efficient solution that really delivers results—fast.
Tanggal puson sya promise 🙂
I'm usually not shy to pose ng swimsuit, but usually fashion editorial. So kabado ako when they told me about this. So ayun, sigurista, nag Shape and Sculpt!
Buti nang pinaghandaan, baka mahusgahan nyo ako! SHOKOT! 🙂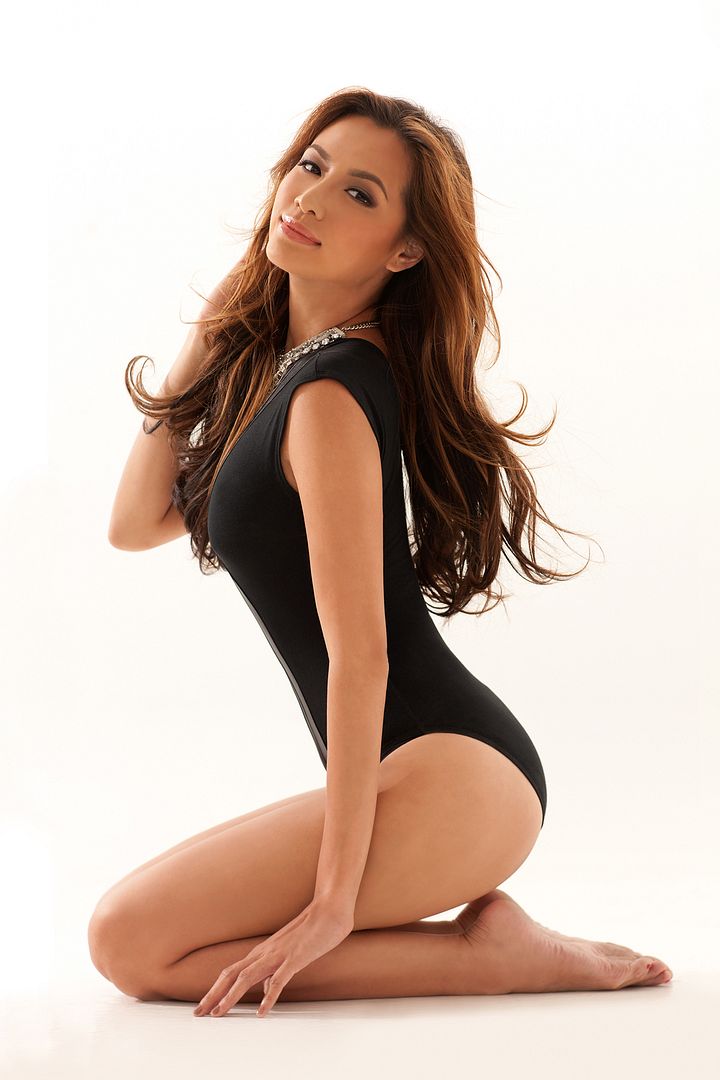 AYAN! May video evidence baka sabihin na photoshop! haha!
Girls, beckies, guys.. wag na magpalamon sa mga issue sa katawan. Halika na gawan ng paraan yan 🙂 And also, i will be giving away FLAWLESS GC's para makapagpashape and sculpt kayo.
Just answer this question:
WHY SHOULD WE PICK YOU FOR SHAPE AND SCULPT? WHY SHOULD IT BE YOUR TURN? 
How to answer:
1) You can tweet to @Myflawless and @divinemlee
or
2) para din hindi matabunan you can post in the comments part of this blog entry (don;t worry if it doesn't appear right away, with approval kasi)
or
3) Go to http://www.facebook.com/divinemleepage and look for this post or "FLAWLESS, It's my turn!" status and comment there 🙂
Excited ako for you! No choz!
We will choose a winner of GC's para makapag life changing ganap na kayo! So actually whether Frac and Roll, Shape and Sculpt or other ganap in flawless ang bet nyo… Keri sya since GC naman 🙂 I'm so excited for you! At yeah… sasamahan ko kayo 🙂
Much love,
D