Big Becky Halloween Ball of Panty Monsters and BECKY NIGHTS!
Eto na! Ang pasabowg ng taon! haha! Sa mga friendship ko para namang halloween everyday, so pag halloween na talaga, kaguluhan ang eyyfort!
Becky Nights together with Panty Monsters hosted our annual halloween party at KYSS. Ayun best in ganap, the funny thing is that bago nagdatingan ang mga utashi.. meron atang debut or party beforehand. Imagine nyo yung mga itsura ng bagets nung nagpasukan ang mga nakakacostume! Para silang nasa Twilight zone! choz!
AYan, twilight zone in NEON LIGHTS! choz!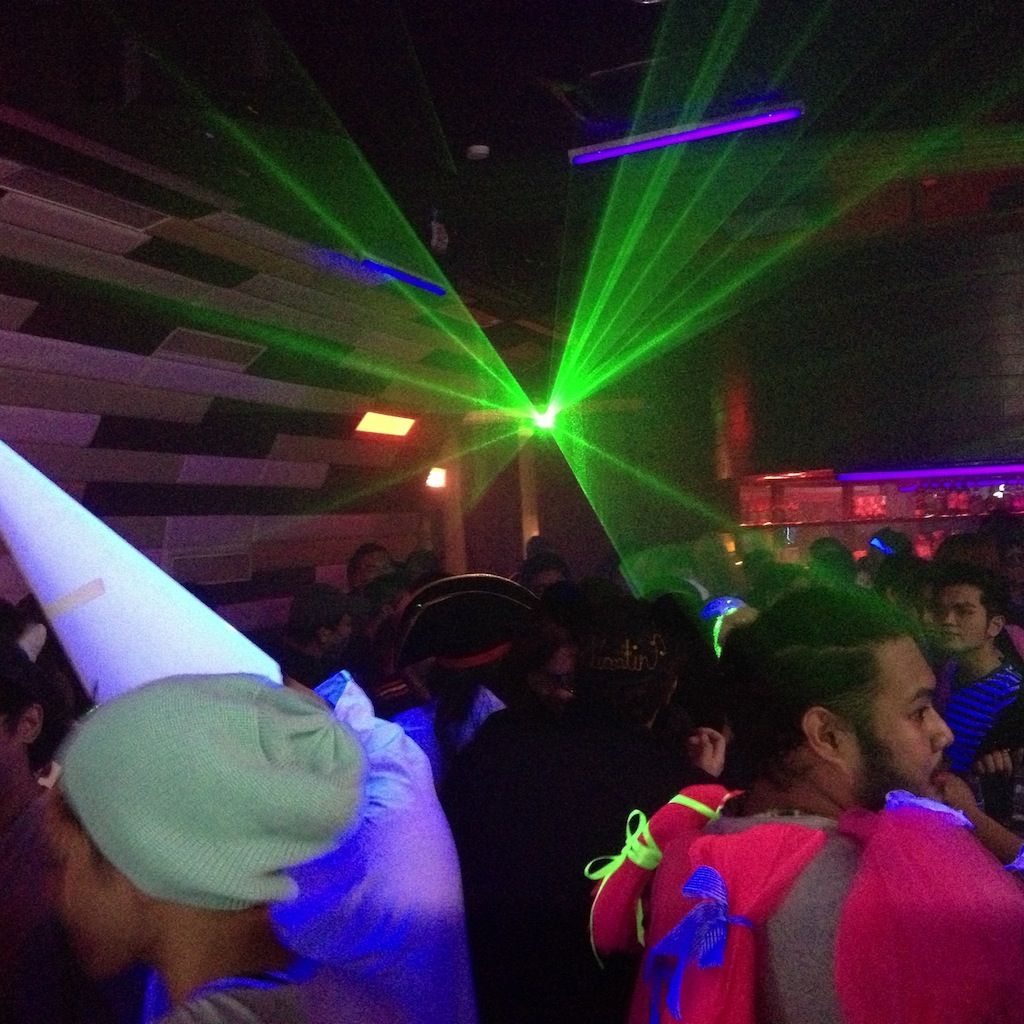 Happy Halloween from your BECKY este ADDAMS Family!Press play!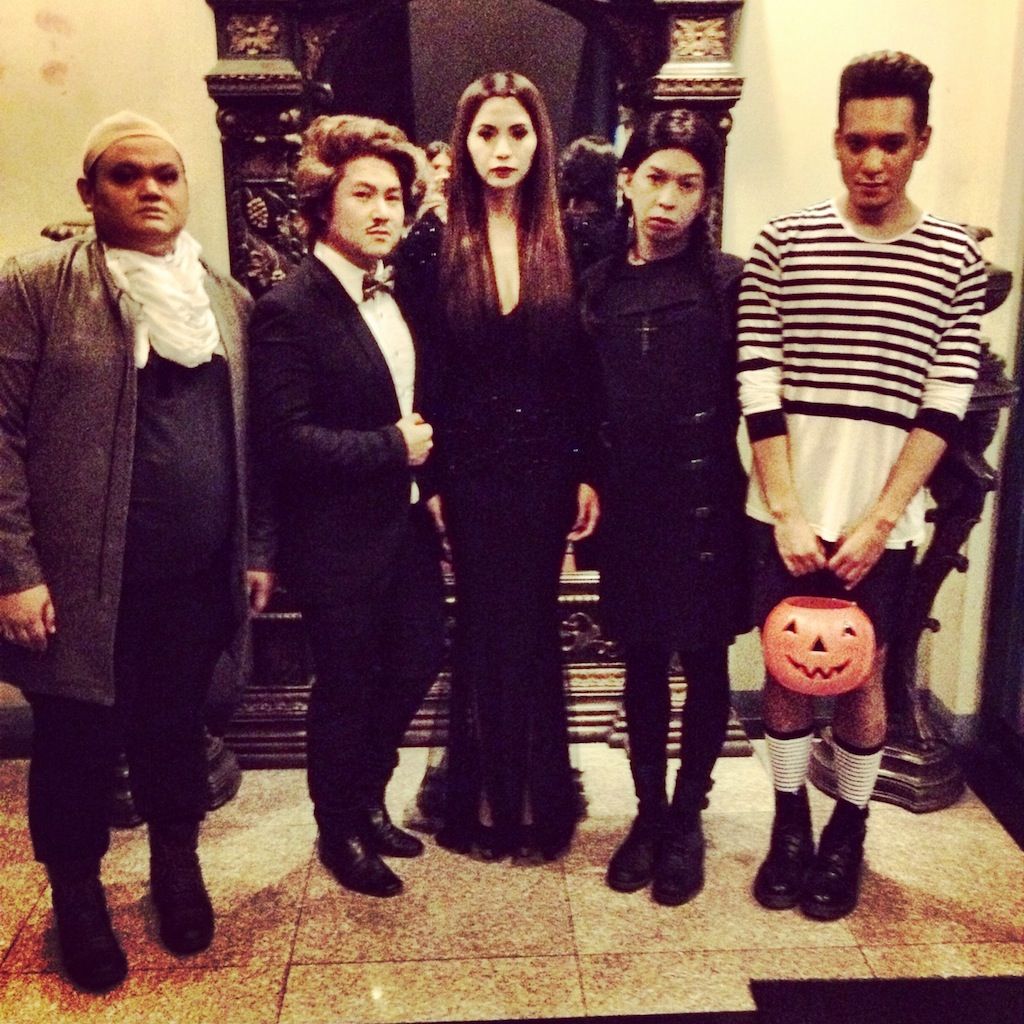 CLICK MORE TO SEE YUNG MGA PASABOWG OUTFITS!
Keri nyo ang friends kong baliw? Barbie and Ken ang pegaloo!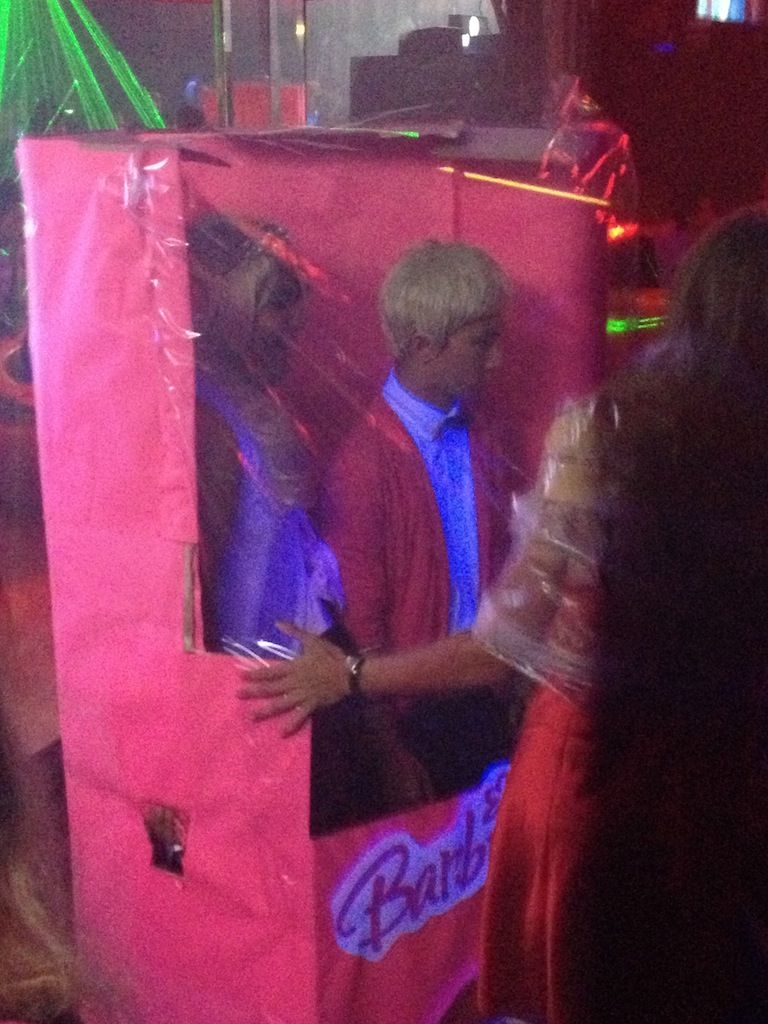 Darryl, Jujiin and Paolo Castro. Dahil daw daily ang halloween sa kanila, maging normy naman for a change.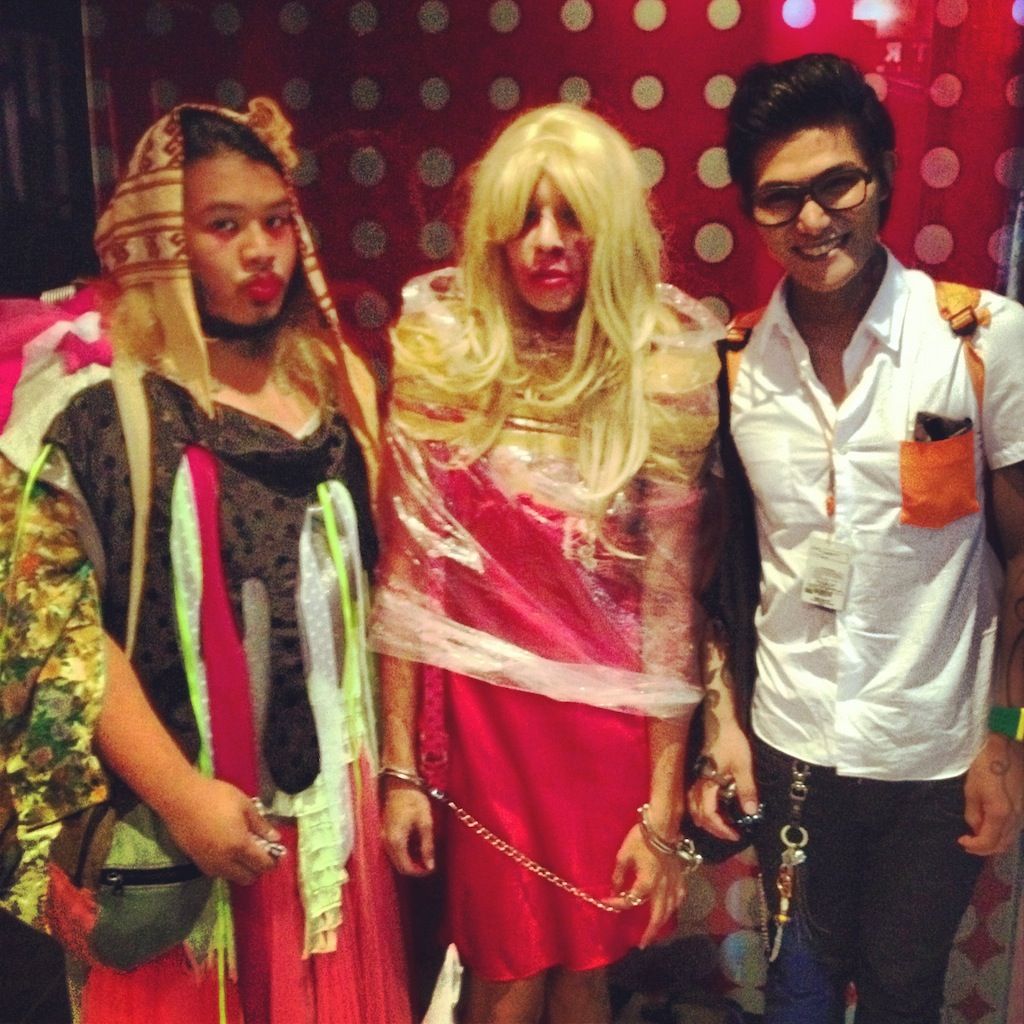 Matt as Pugsley, Jake as Gomes, Me as Morticia, IC as Wednesday and Jed as Uncle Fester
Did my own makeup! Keri nyo pati costume makeup avail? haha! Thank you BOOM SASON for the rush dress na ganap Morticia! AVAIL SYA BABE!
Pag wala kayong maisip, hanapin ang ritaso! choz!

Sailor daw? Hello Khaz, masbagay kang playboy bunny sa landi mo!
Mga anak ko, Wednesday and Pugsley. Nung una ayaw pa maglipstook ni IC, ano toh? lokohan? ako lang bababuyin nyo? SAMA SAMA TAYO! Hahah!

Jujiin as the dumb blonde na unang pinapatay sa horror films. Pero mahirap i-figure out yun. Sisa nalang. hahah!

Pahingi, pang giftwrap ko sa pasko.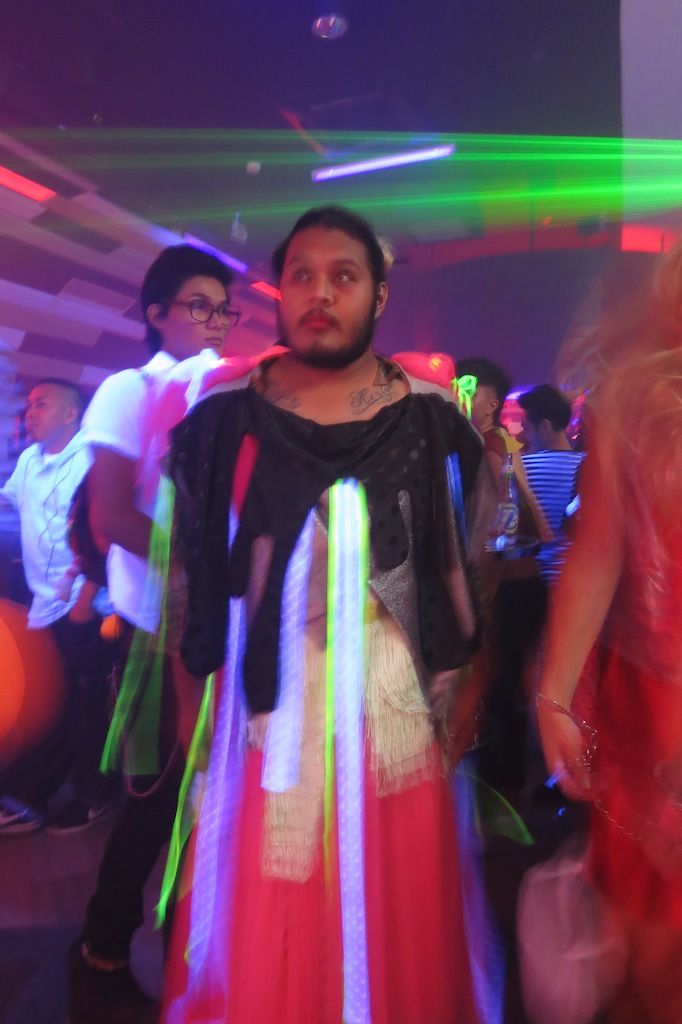 Pakyot!

Normalyn ang peg! But bet koyung polkadots ang ganap! 50s!

Pasensya na at waley si V so blurred ang photos. hahaha! Kardashians daw ang peg! But very me sabi ng iba! Bet!

Alam ko ang peg ni John, Madam Auring!

EYYFORT ang hair!

FIERCES!

Ms Plakado herself, Allen! Ayaw paawat sa chinchansu! Choz! Sakto she won the flawless gcs!

JV! Super dance all night! Girl, mga 20 pounds na bawas sa energy mo! Cute mo talaga!

Etong si kuya engchanto ang grand prize. Actually ayaw patanggal yung mask, waley naman daw magbabago! choz!

Dale as Harry Potter!
They were showing flawless avps and beckynights panty monsters ganap!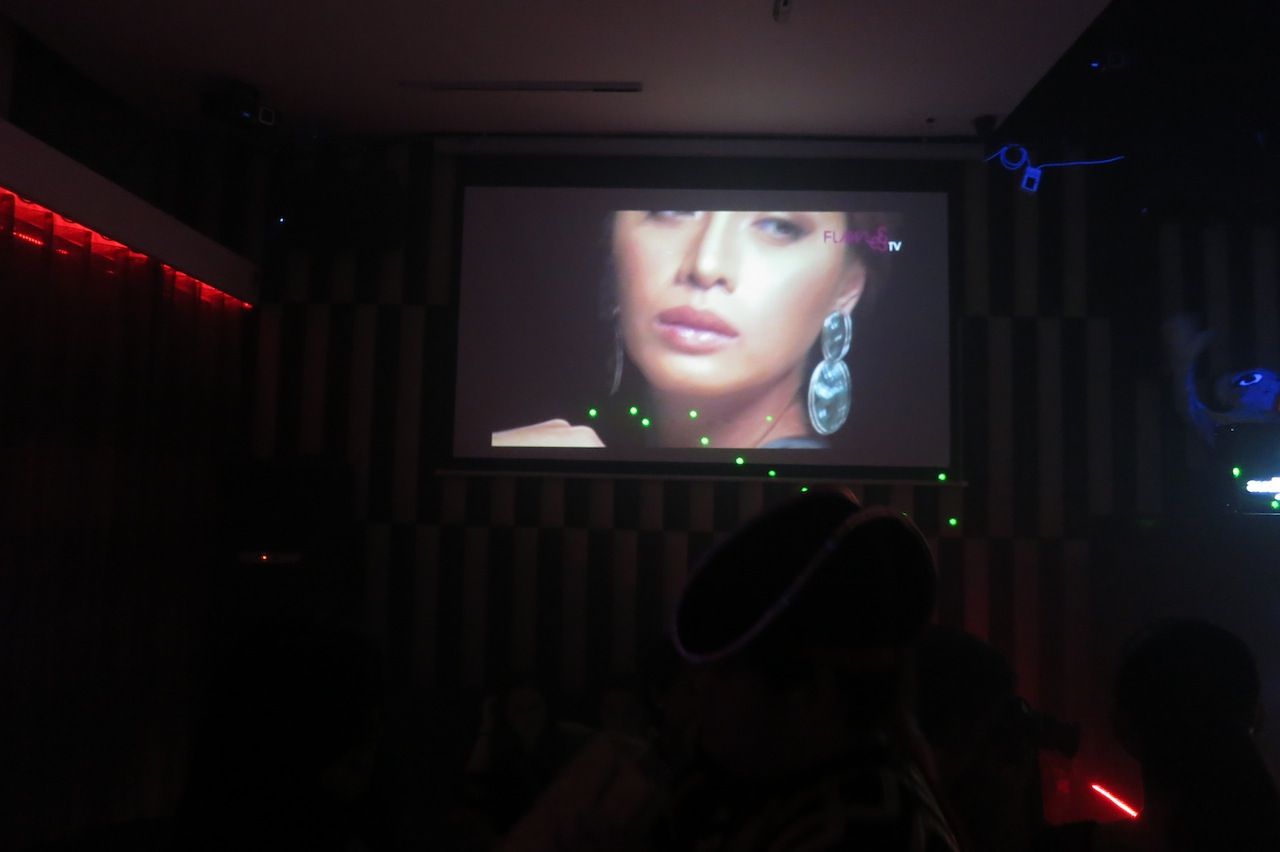 JR Isaan! Basta i'm sure cool yang character kahit d ko knows. haha!

IC and Matt!

Ang sweetness ng royalty peg!

Si Audrey Miles.. choz! Hepburn!

Nalurks ako dito! Isang tao lang yan! BETTY MAE!

Buern with the fierces. Ralf won also, eto ang pulis na ang soft magpose. haha!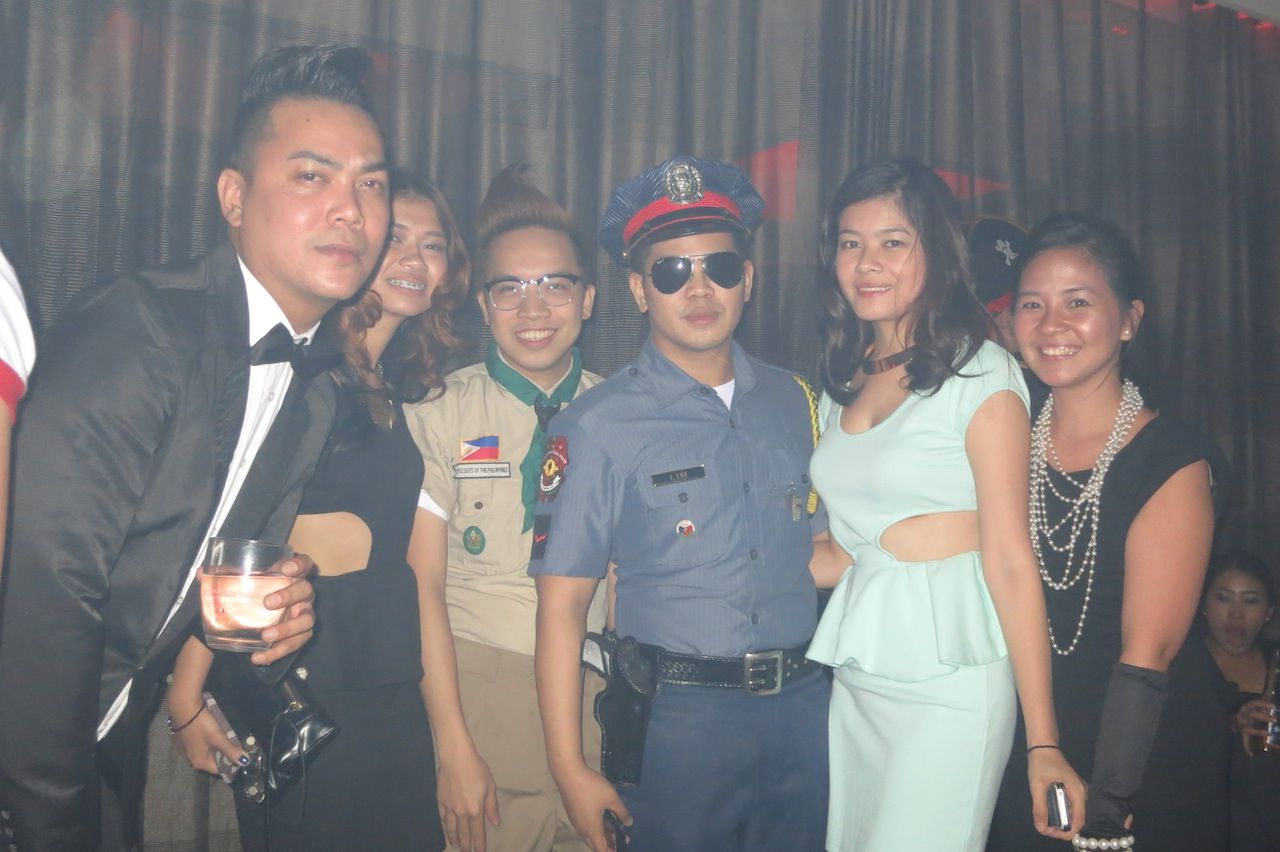 Xtina as our trim version of cousin IT!
Mahiya nga kayo! Talo talo! choz!
Becky nights announcing winners! Super thank you to Globe for the 2 media pads .. ang klazz na namin! Flawless dahil lahat mya karapatan gumanda! White house boracay for their out of town booking, and watsons and zenzest!
May araw din palang magagamit ko ang NC20 ko na shade ng funda. haha!
Nagiisa akong babae pero talo sa pout nila….
Hoy Jake, Mhin po ang outfit mo. Nagbigote ka pa, ang soft mo naman!
Ayan na si Buern as Butler!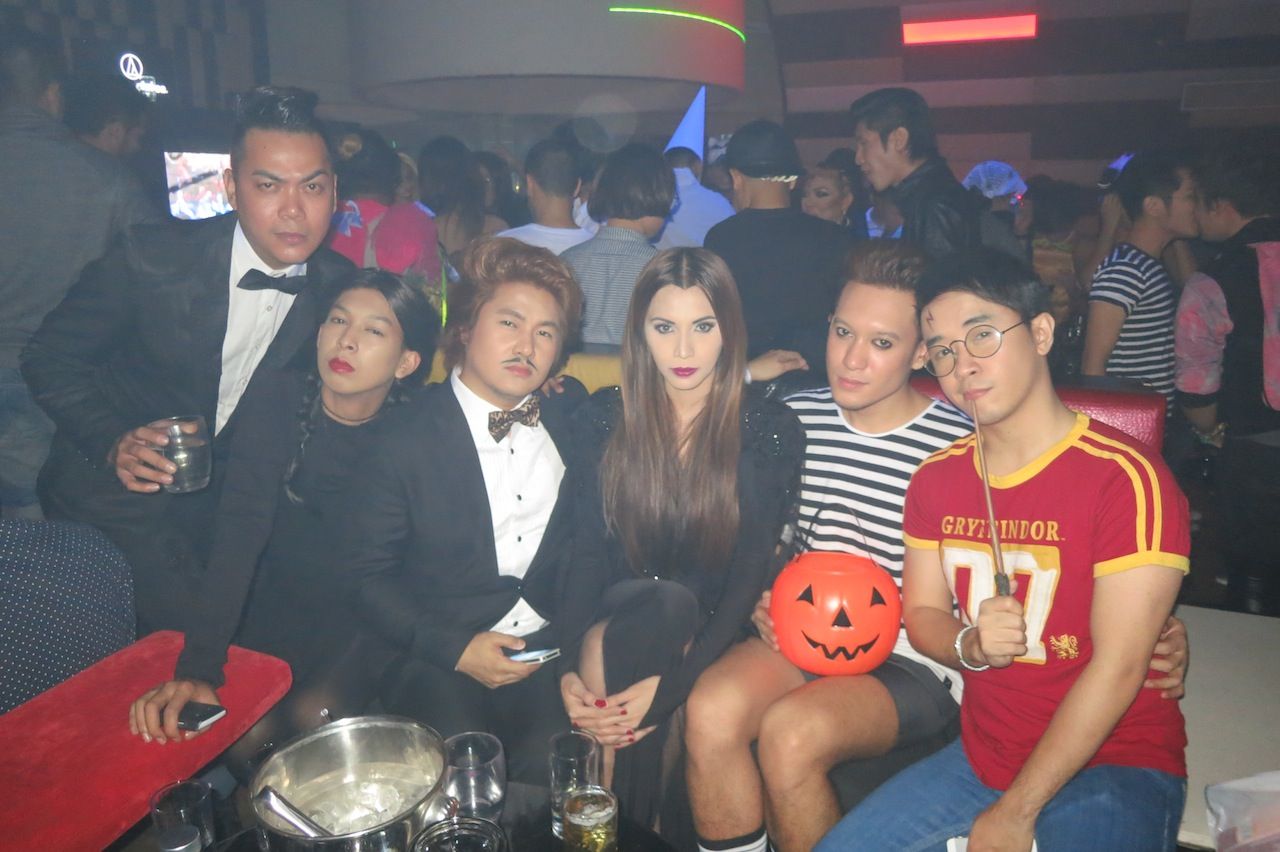 Xtina Aguilera peg!
Buern as Butler!
Nino! as hook.. choz! Ano ba tawag dito?
Robin na walang salawal…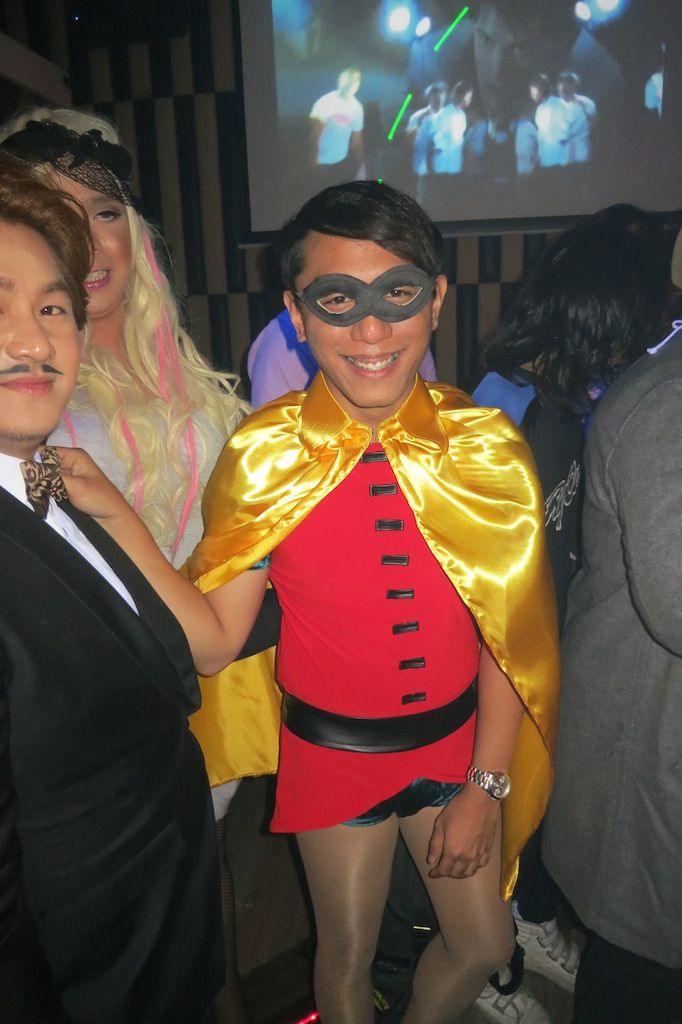 Jed as UNCLE FESTER! Arrive!
Lumalalim na ang gabi.. madami nang shots na bawal pakita. choz!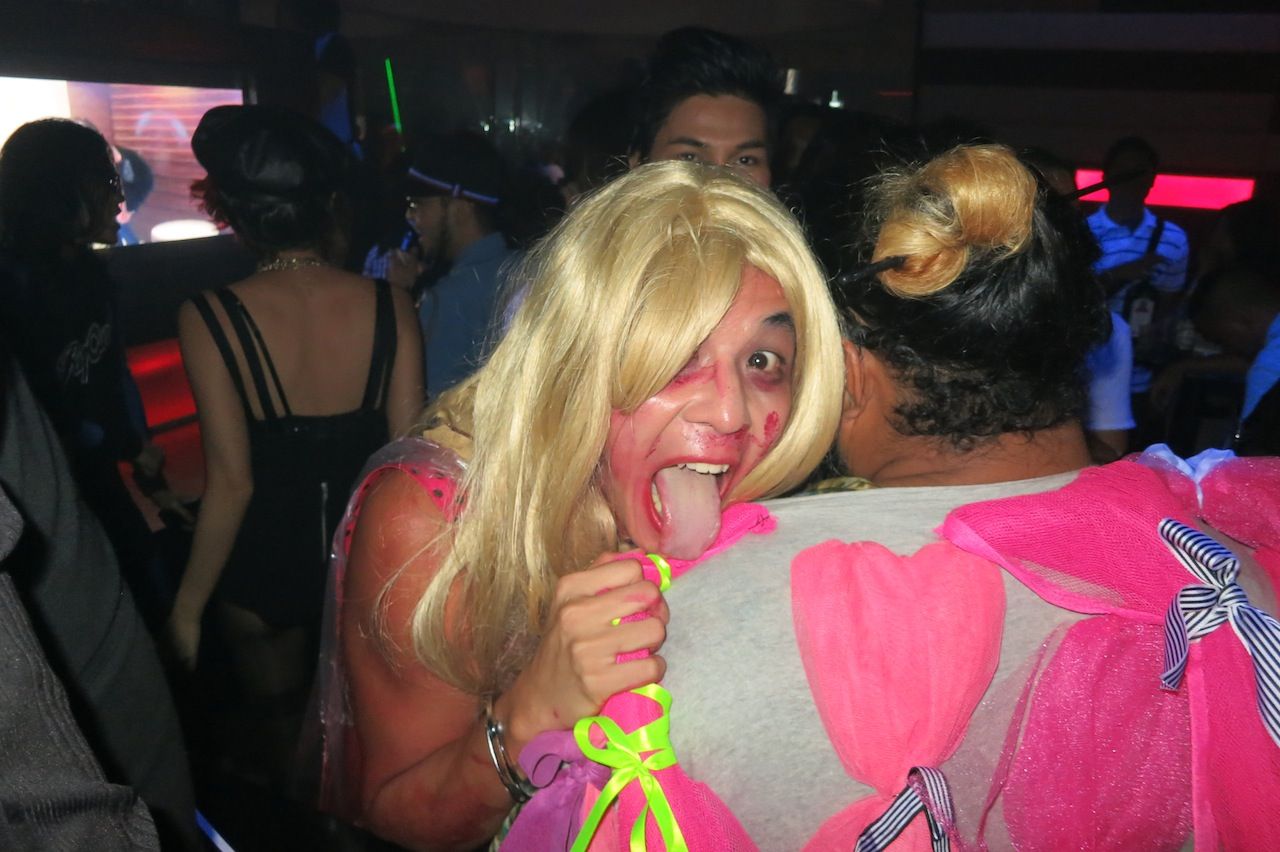 Ganda naman neto!
Gian as himself.. hahaha! Charmy as herself din. choz!
Kamusta naman ang plakado makeup ni Xtina?
Shahani, nasasanay maghubad
Ilan mertyolate ang ginamit mo dyan sha?
Charmy!
Baka makati yung nguso ni Jake, lahat ng photos ganito.. choz!
Dineadma nya yung engkanto sa tabi!
Sana may group award! Sila na! Nicki Minaj won!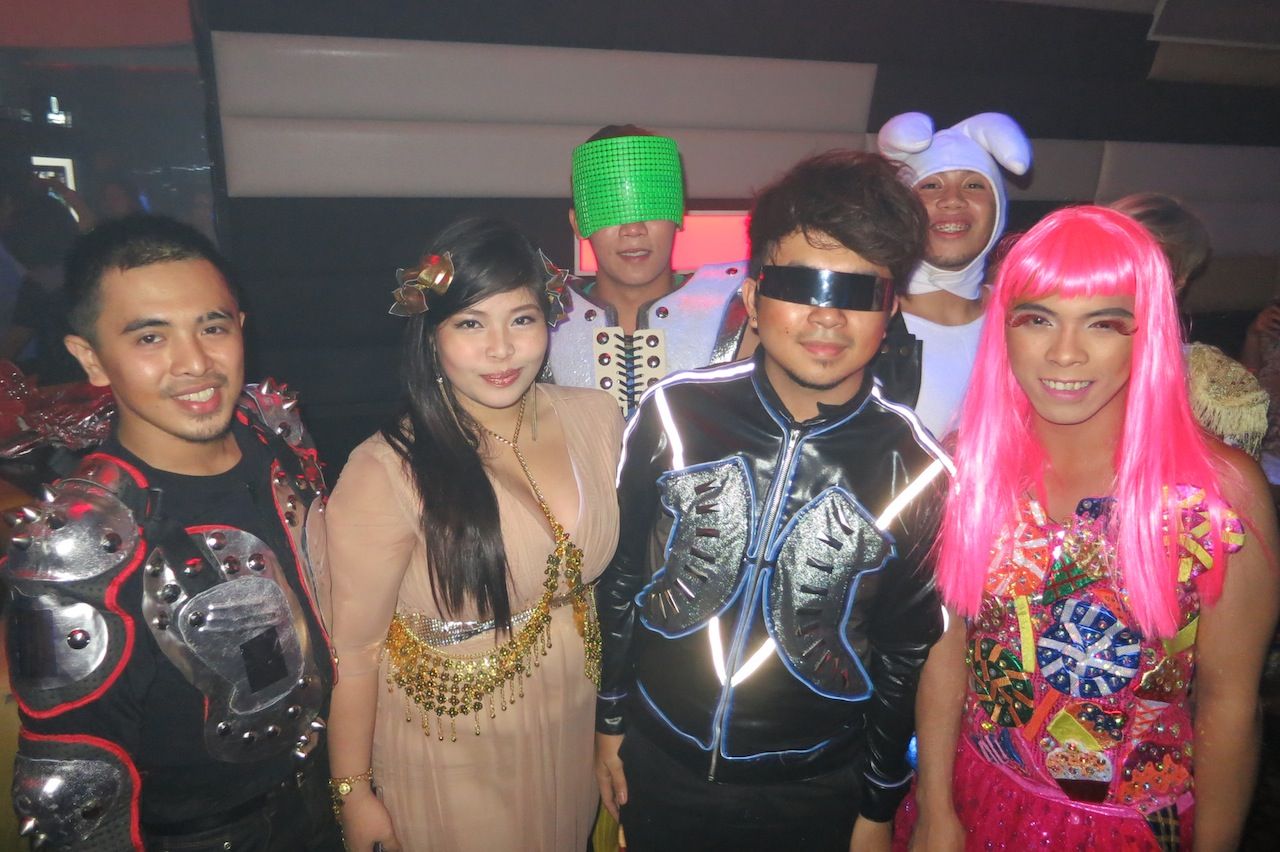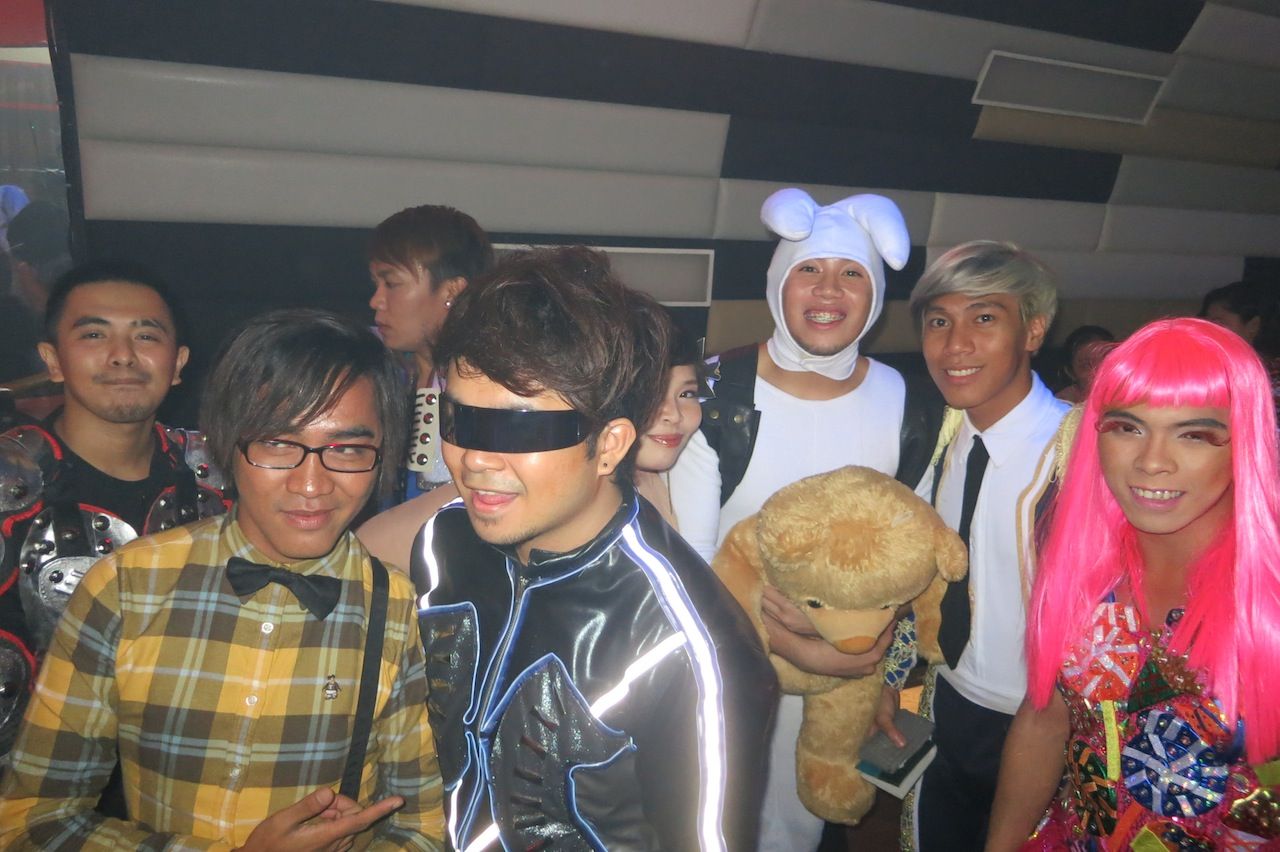 Ang asayang grupo sa gilid. Kahit d naka costume, binawi sa energy. Para paraan talaga. WAY WAY!
Kartolina lang ang katapat!
Sexy!
Ummm, yung kay Jujiin matatawa pako. Pero anong ganap ni KOYA sa likod?
Ubus na naman ang wigaloo sa SM!
Nantey WEST!
Dapat pala tinawag kita nung naubos yung tissue sa banyo…
Nica Mendez, may masuot lang…
Magulo talaga isip ng batang toh…
2 winners!
Kawawang ako. Waley si V sa banyo nagphoto!
Para masight ang details ng dress, dont mind the toilet. haha!
Barklang bakla parin, mangkukulam pero barbie ang gamit…
Beauconera!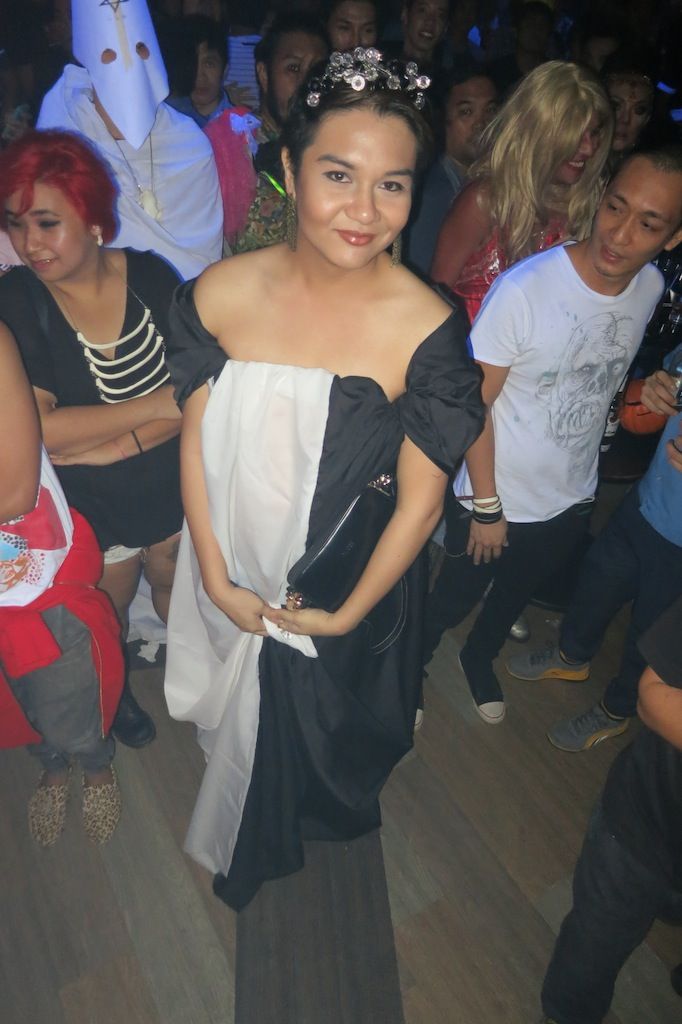 Pinanalo namin kasi mainit mag helmet. hahaha!
Congrats Ralf!
Isa pang winner, gling ng junkshop.
Mabigat kaya toh? Another winner! Whitehouse boracay accomodation!
Pinanalo kasi mamanyakin on stage. Pinahubad pa! Para paraan talaga! WAY WAY!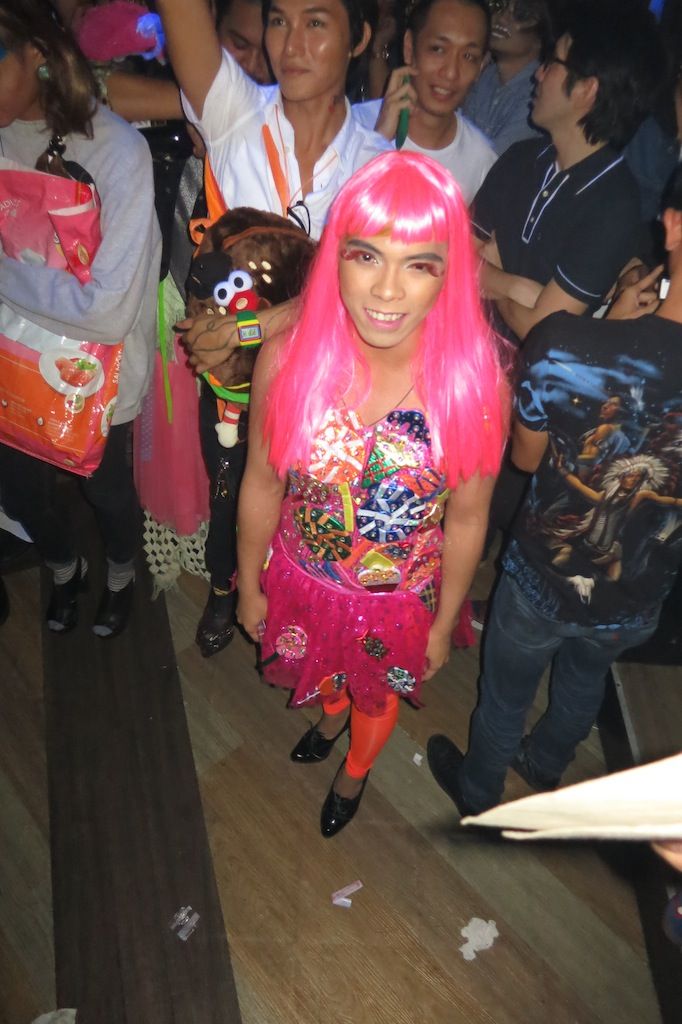 Jas won a media pad!
Kaganapan, kaguluhan!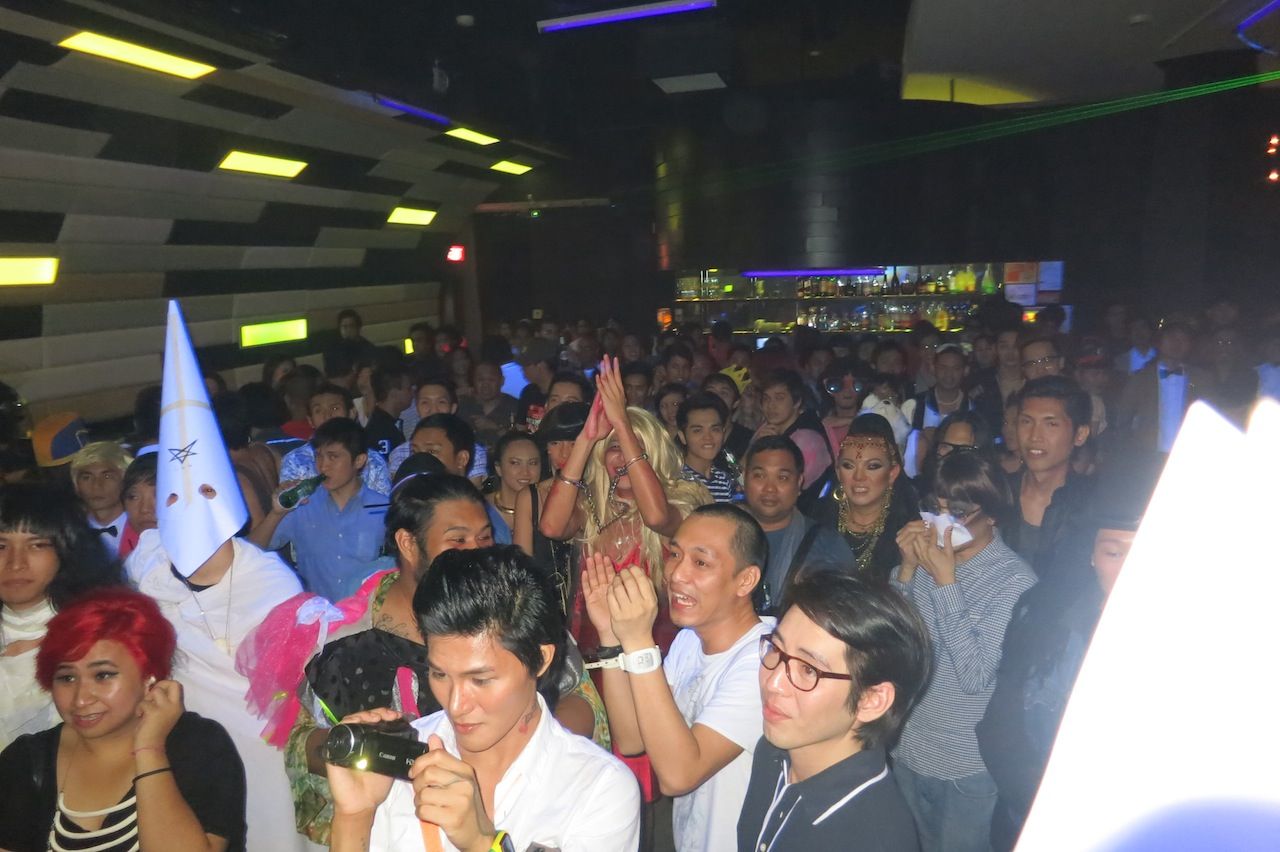 Sailormoon daw!
Malapit lang ang makati ave girls! Kung kulangin sa panggimik, alam na! choz!
The grandprize winner! Dahil pinanindigan nya whole night! hahha!
Tokwa who made my painting!
May humabol pa. Elmer as Hayop. Hayop sa ganda!
On my way out dahil may early shoot pako, may mga contenders pa! haha! GOLD IS GOLD!
Mga bonggang outfits of beckynights and panty monsters. RCXY as a "toy"
Barbie and Ken, keri nyo?
OO, nasaloob talaga sila. Every 3 songs lang ang break! haha!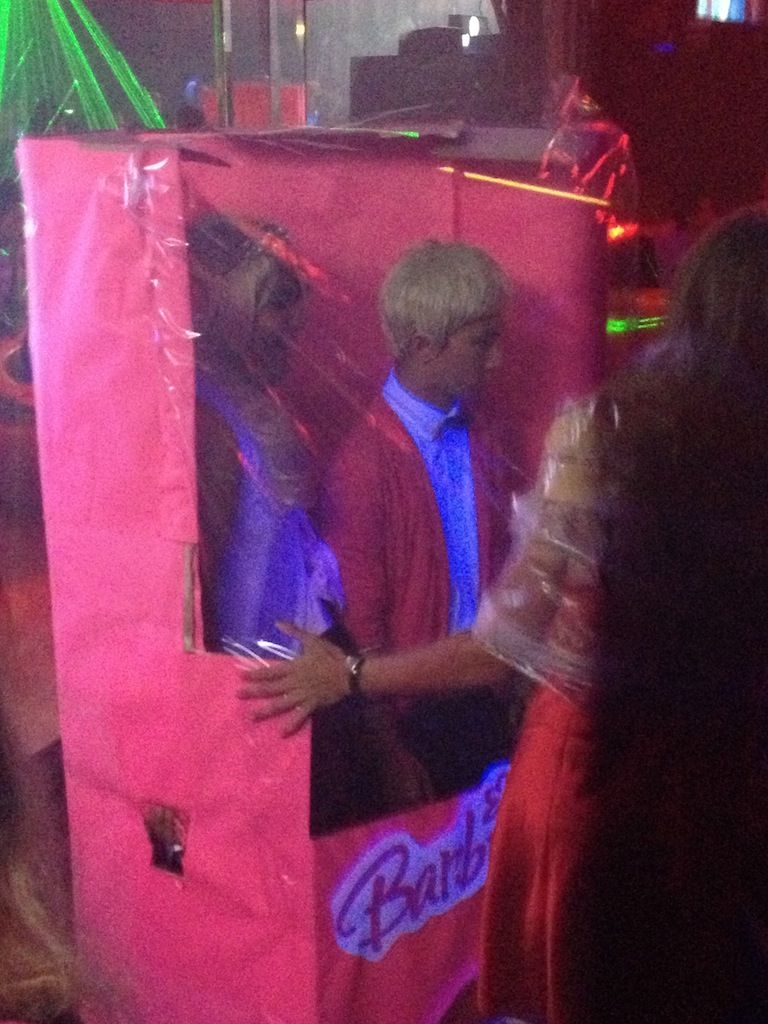 Monay ang buhok ni Buern!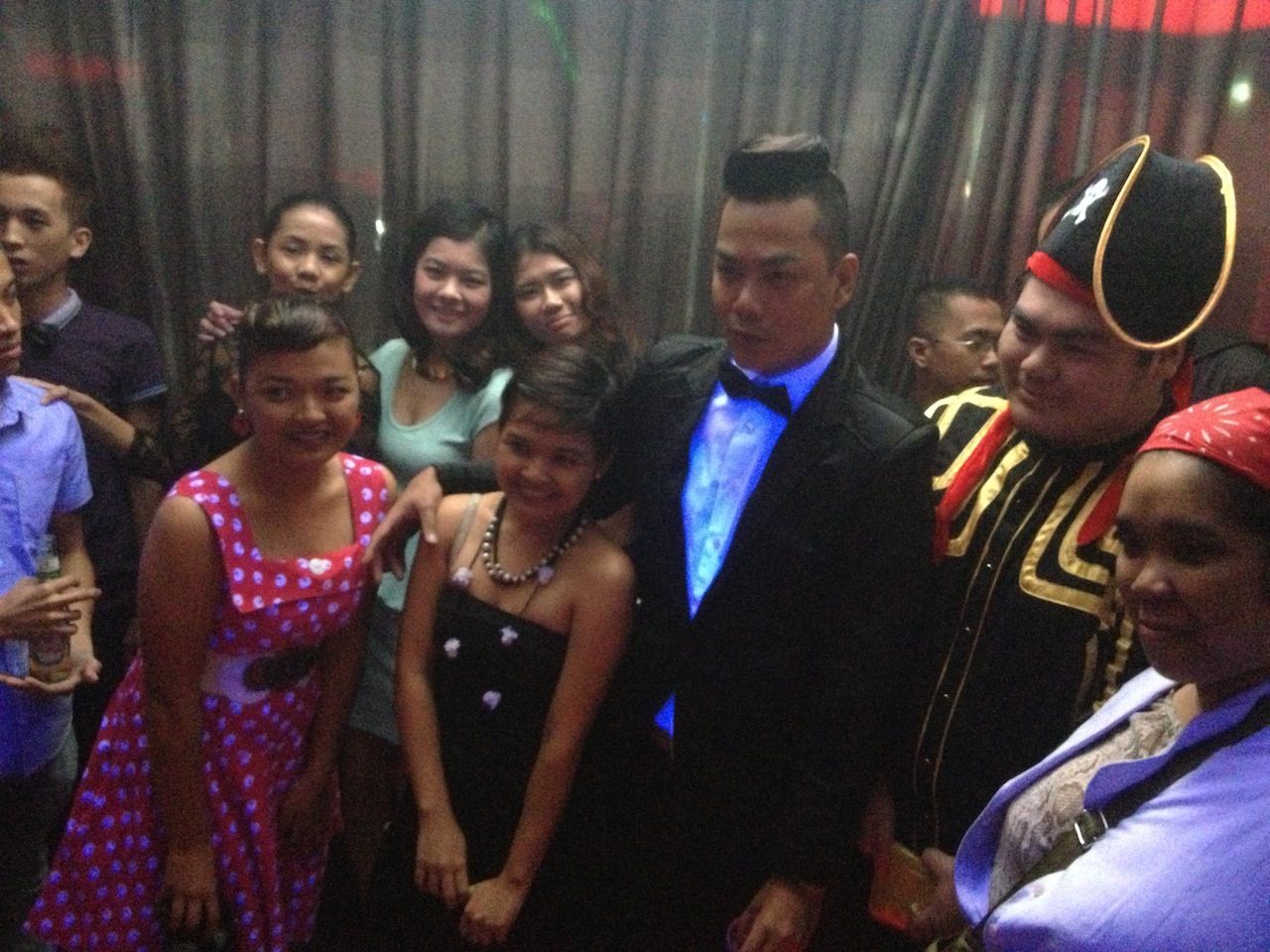 Parang chuckie the doll naman!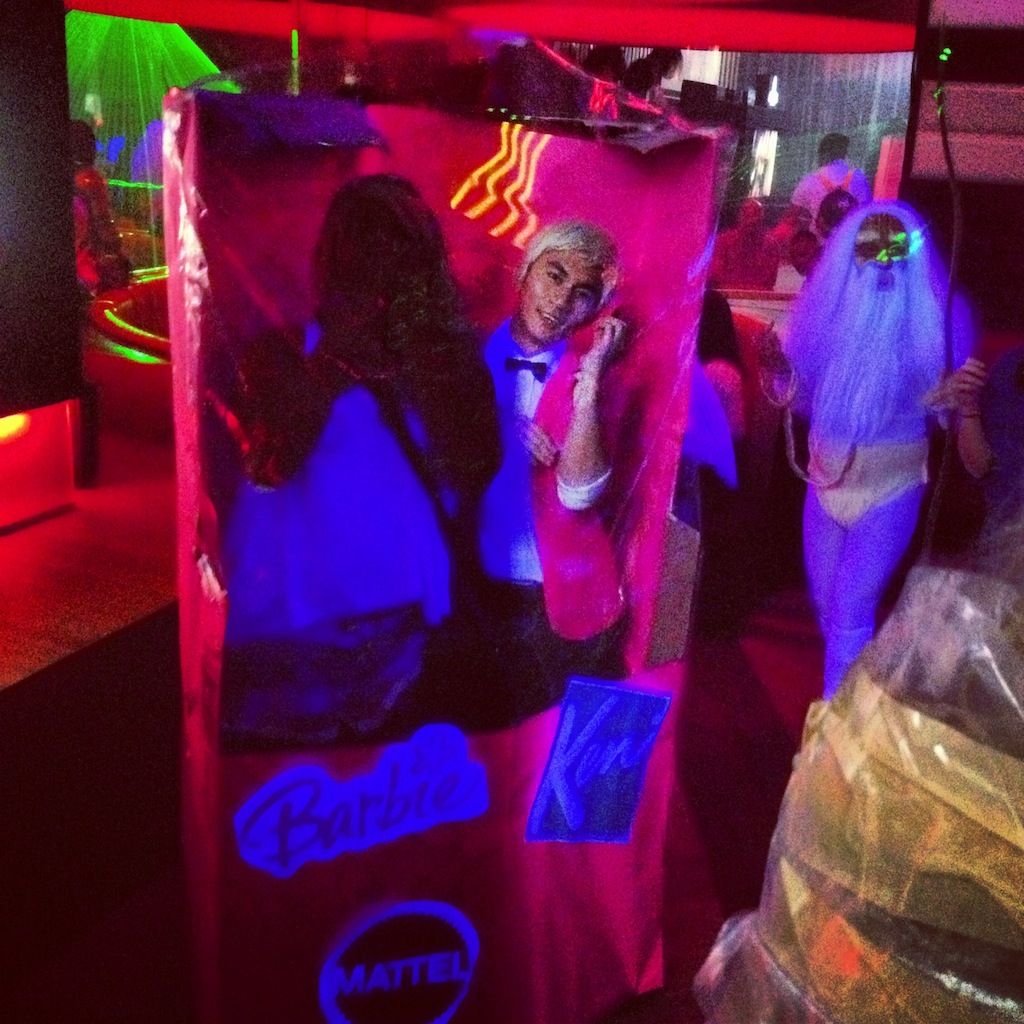 So, join our next ganap. Klazz na prizes namin. Choz! Masaya ng bonggels!
Congrats to all the winners! Thank you to ll our sponsors! Baka next time sa SM arena na, napuno kagabi apaw levels. choz!
Much love,
D