Here you go! @ladygaga concert!
I came straight from hosting the Blackberry event so medyo nagdadasal na ako sa car na umabot ako ng bongga. And because of that lowbatt narin ako kaya hindi ako nakapaglive update for you guys. D bale, babawi ako ditich.
May esp ata si Lady gaga at nafeel nya malapit na ako. ANg magical nung pagbukas ko ng concert door, pasimula ang first song! D ba? parang hinitay ako! choz!
So here's my concert partner! Wala kaming pinalalampas! kahit sa Nepa Q mart pa ang concert panonoorin namin yan! Gurl, malaki talaga ang hinaharap mo.. convertible to cash yan ha!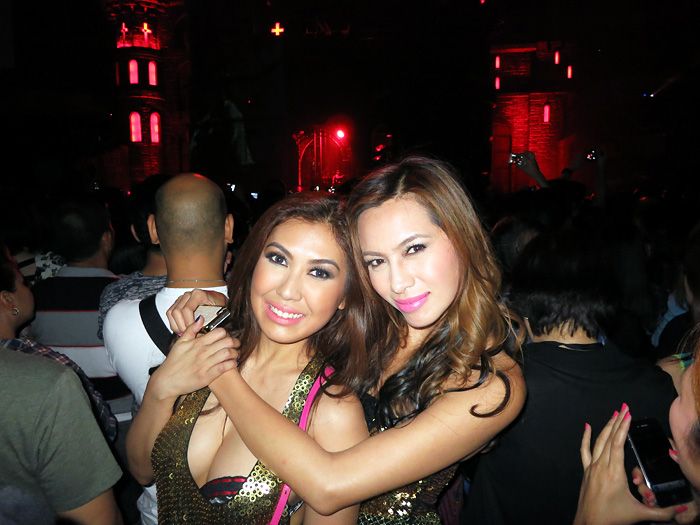 First outfit by Armani. Mala Imelda peg!At least nagbigay pugay ang lola mo. Honestly, I didn't see the protesters nung 2nd day.
Nagpapalakas loob pa si Gaga. Pero first song walang awat. Kahit long gown tumodo sa kaka dance-aloo!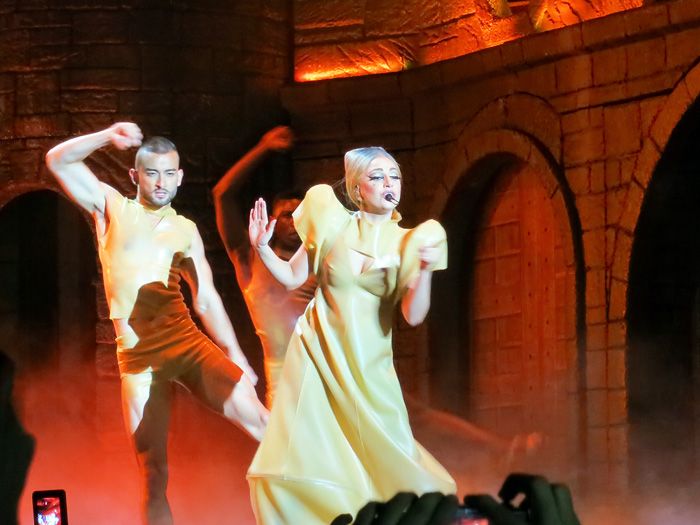 Best in chika hanggang concert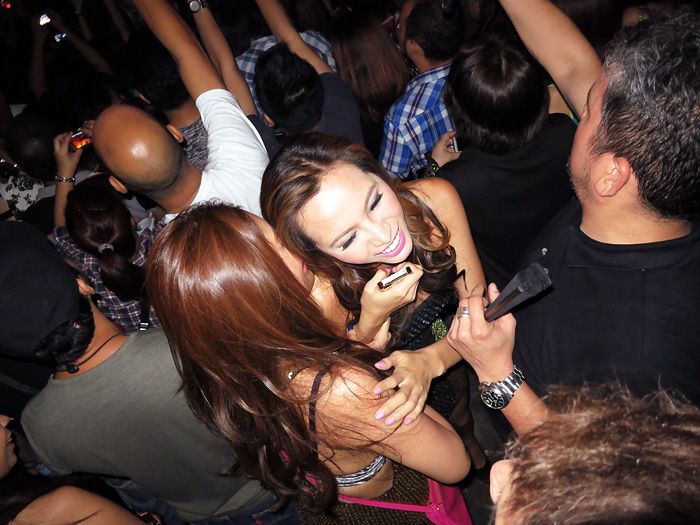 She sang most of her songs from the Born this way album. But pinasok nya parin ang mga fave bets natin na Just Dance, paparazzi, Alejandro, Poker face… may nakalimutan ba ako?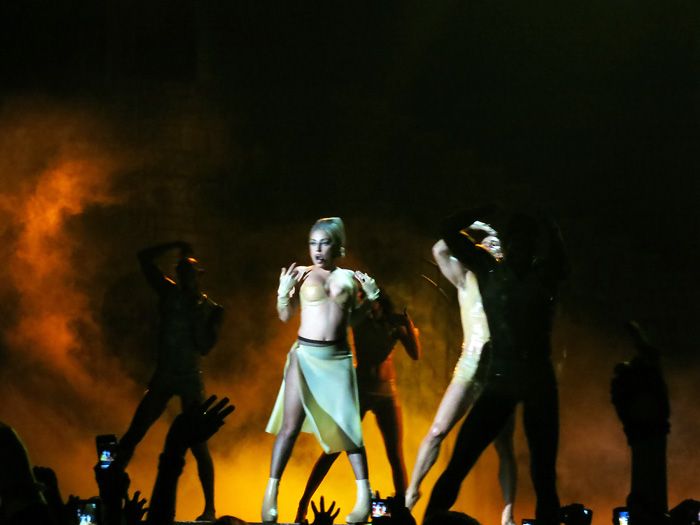 May nagaganap na nagsasalitang chuchu sa gilid ng stage. Hi tech!
Nest outfit ni lola nyo, mala hayop.. hayop sa ganda! Pero alam mo naman sya, d papatalo! So may ox like sungay ang ganap! KERI! San na ba mga kambing dito? at mahiram pang props!
I like the SM dome, spacious sya. Sa moa concert grounds kasi nagaaway yung mga utash pa tumayo ka. So eto, may VIP rooms para dun sa mga gustong very madam ang peg. Pero syempre.. bet namin sa moshpit!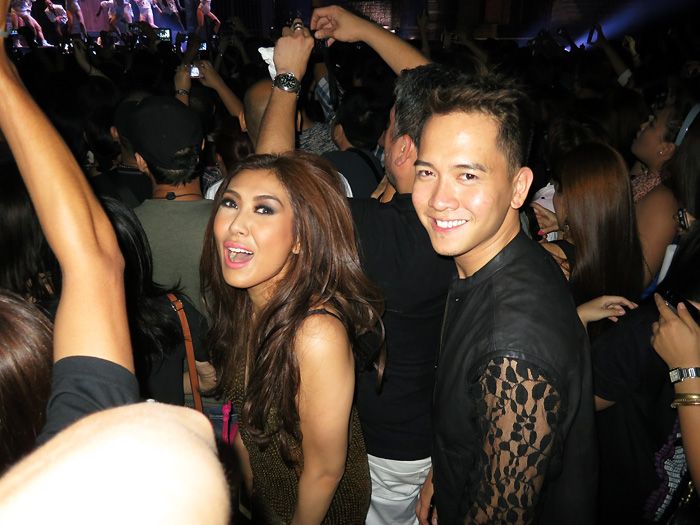 Kumakati din ang mata nya kahit si Lady gaga sya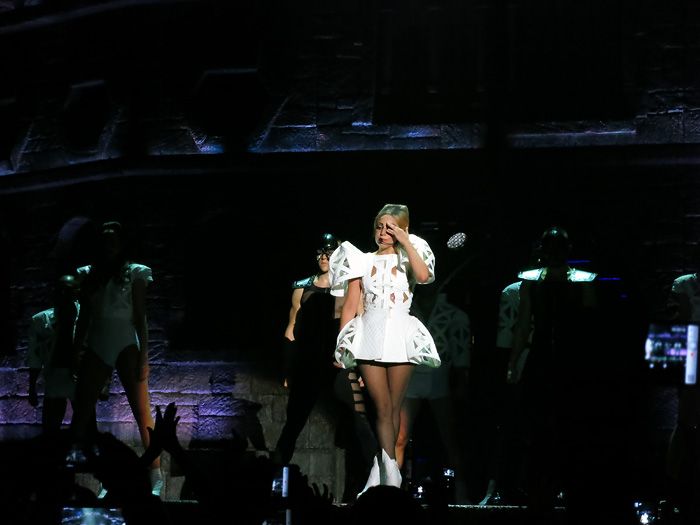 Hindi ko kinaya na si RAJO nagjubad talaga! WHAT IS!!!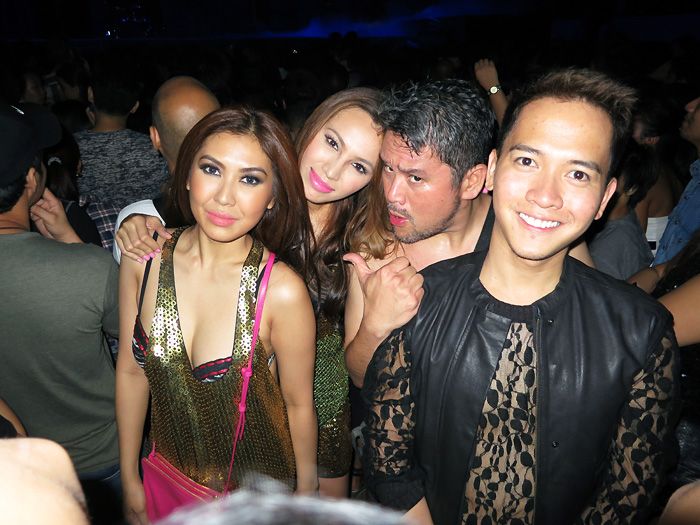 Si Gaga, tinamad maglakad.. nagmotor pa! Sana pwedeng magmotor ng nakatangga sa edsa!
Nabingi ang lola nyo. D kami marining. Choz! I LOVE YOU!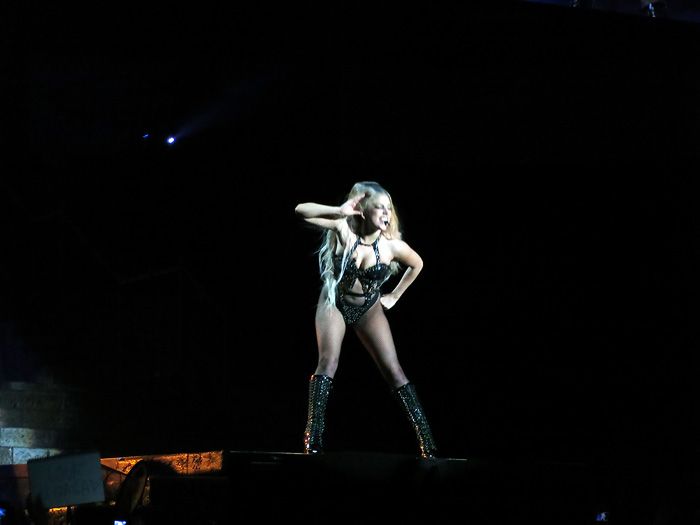 May mastotodo pa ba dito?
AYAW PAAWAT! Pati likuran may pasabog! I love nang Edge of glory na yung kinanta nya Pero lumalast song na yun 🙂
I think aside form her huge personality, the reason why Gaga really excels kasi ang talented nya… Magmotor ng nakatangga (oo, talent yun), Piano na sabay wagayway ng buhok (hoy, mabigat ang hair extensions ha!), Guitar habang kumekendeng.
V joins the photo. Give and take kami.. sinasamahan ko sya sa mga music fest nyang d ko kilala basta palaging mahaba nga pangalan ng banda. And tuloy sama naman sya sa mga concert kong parang Halloween! haha!
Wag natin palampasin ang lace top ni NIX! haha!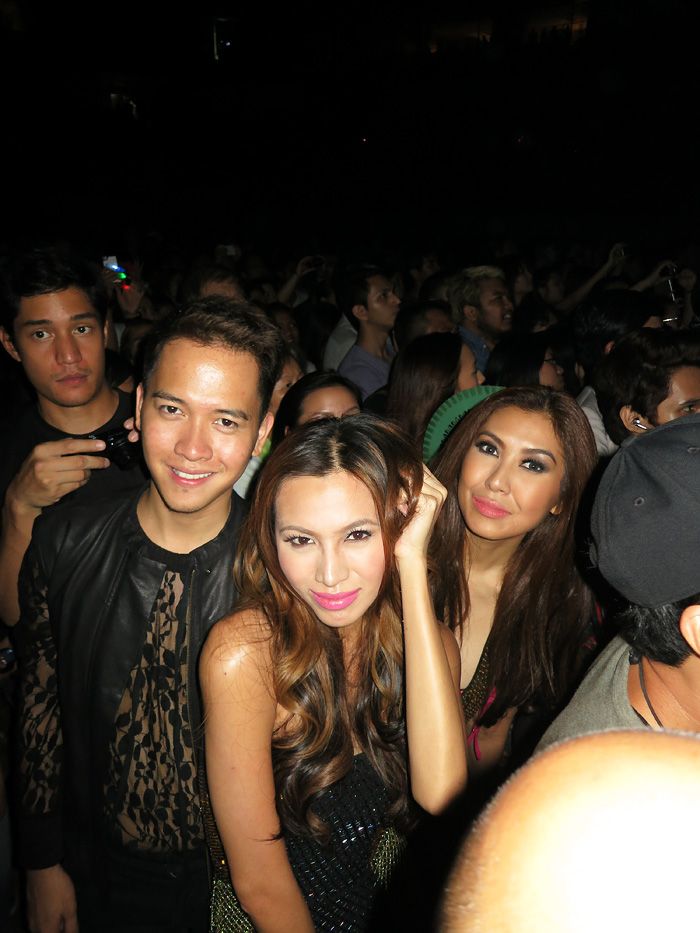 Blue steel signature pose ni Rajo!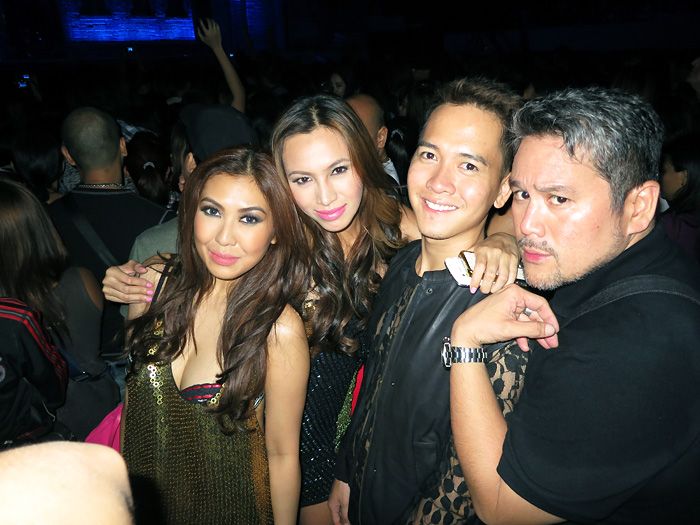 BAKLLAAA! ANG SAYA MO!!! Kaya mahal na mahal kita! Talagang hindi ka pwedeng pagdudahan na closeta! hahaha!
Walang pasabi, pakiramdaman lang. Both in GOLD! haha!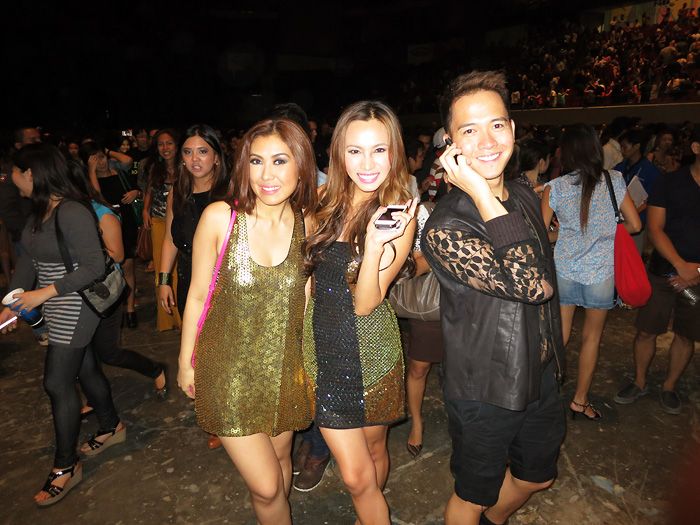 Stacey lost her phone 🙁 Bongga ni Stacy coz she explained to us ano yung mga dwende sa sign ng burger machine. Haha!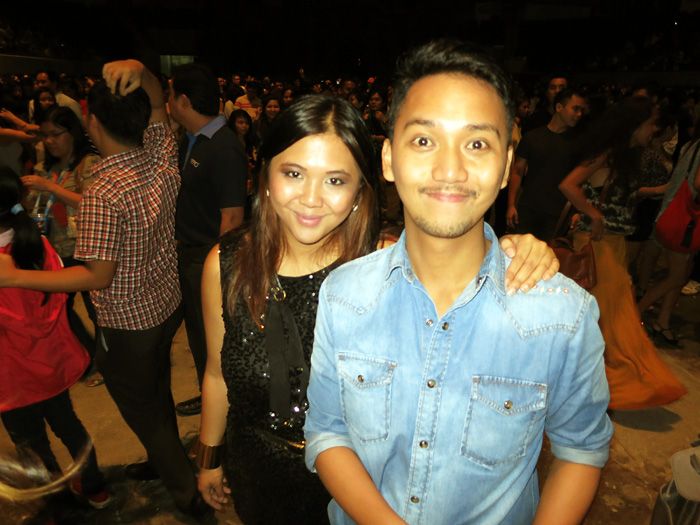 Ayaw paawat!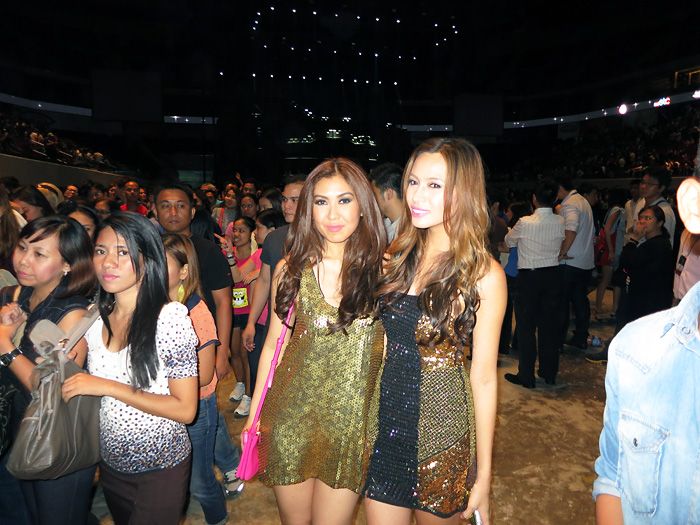 Bet ko din na nagbigay pugay sya sa mga dancers nya na birthday. SIGE NA! IKAW NA ANG NAKA SHOULDER PADS!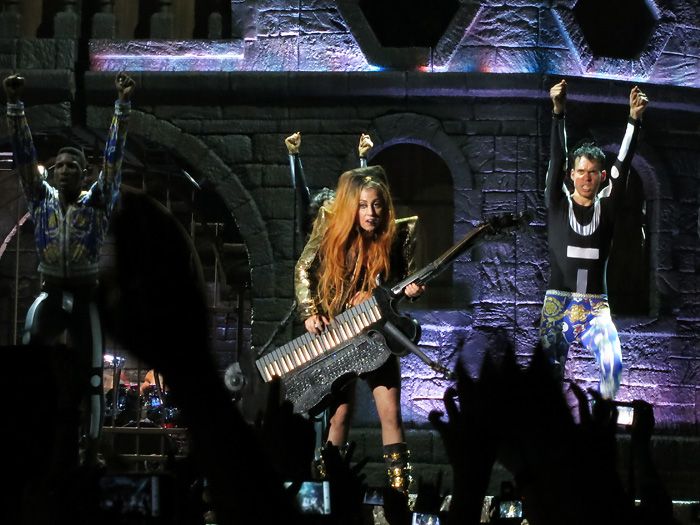 Mas nagwoworry ako sa hair extensions ni Ate kaysa sa guitar!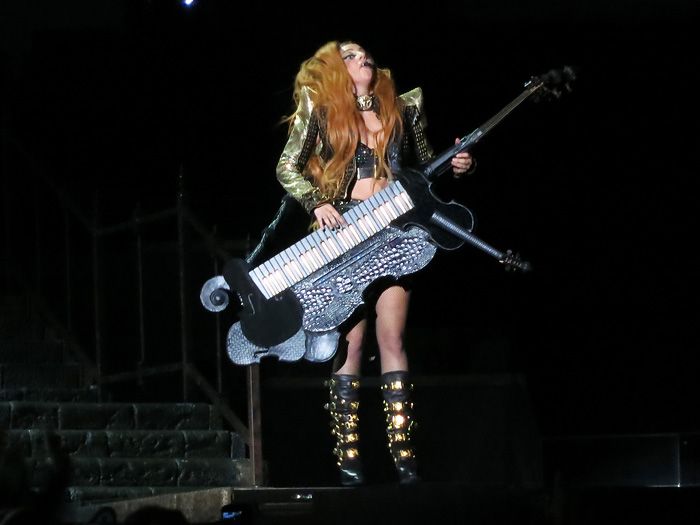 Ang taas ng energy nya, she would BOUNCE around the stage and it's fun to see someone so passionate about what she does.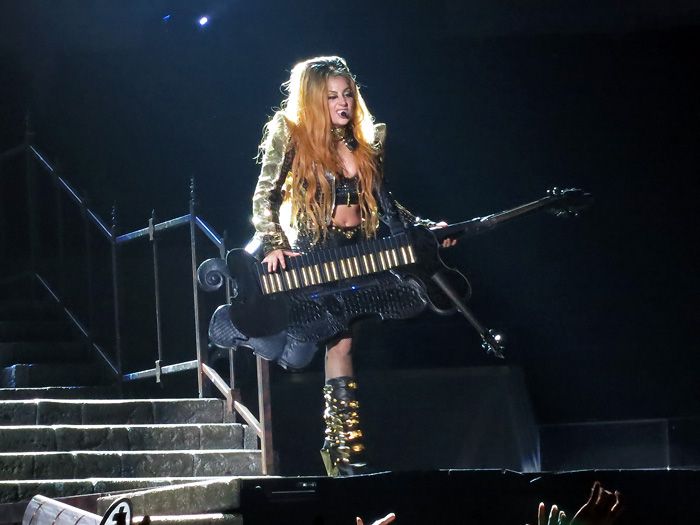 PAWS UP!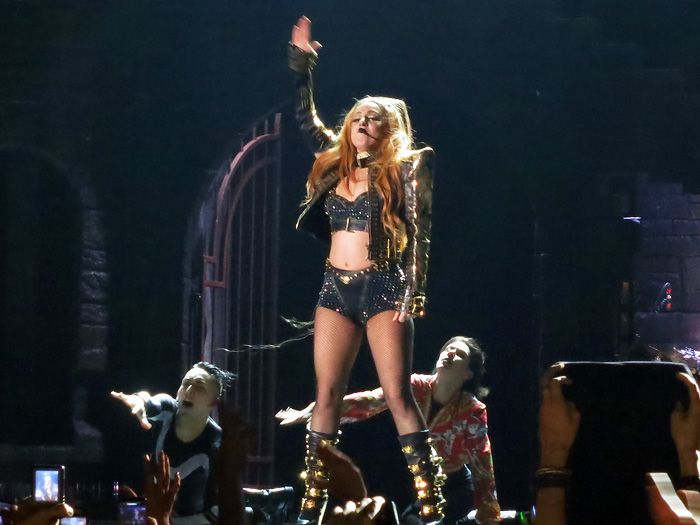 Uyy.. very macarena! choz!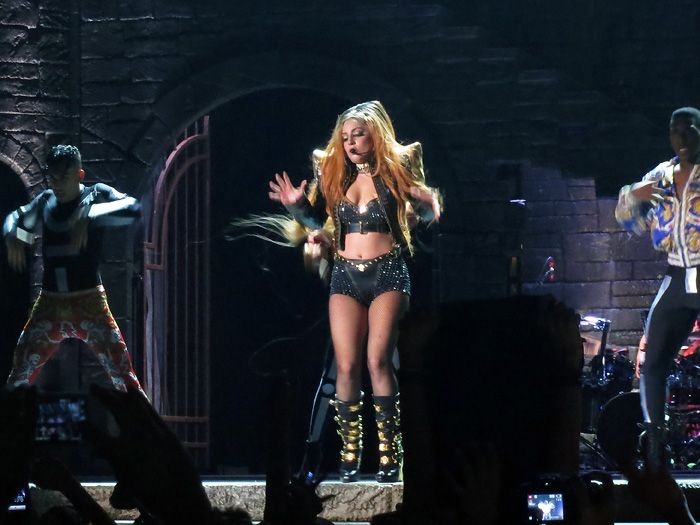 Full shot of her outfit! Fierce!
Her last song was edge of glory. Na hala bira sa pag bitin sa mga towers. Kalowka ka ining!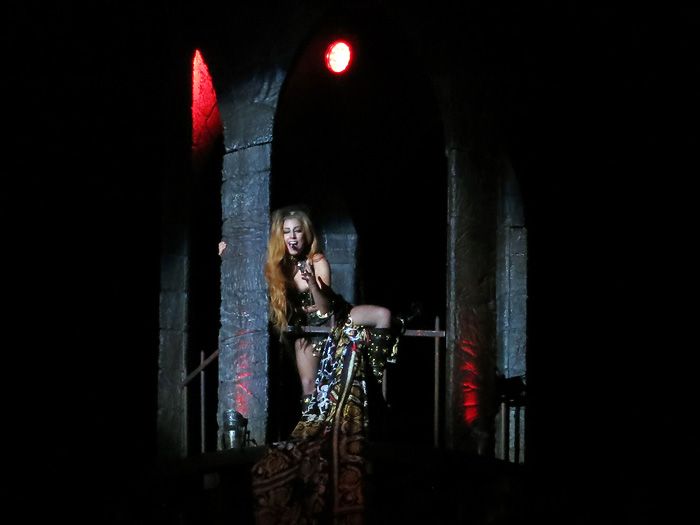 WALA DAW SYANG PUTOK! Gow! Taas lang ng taas!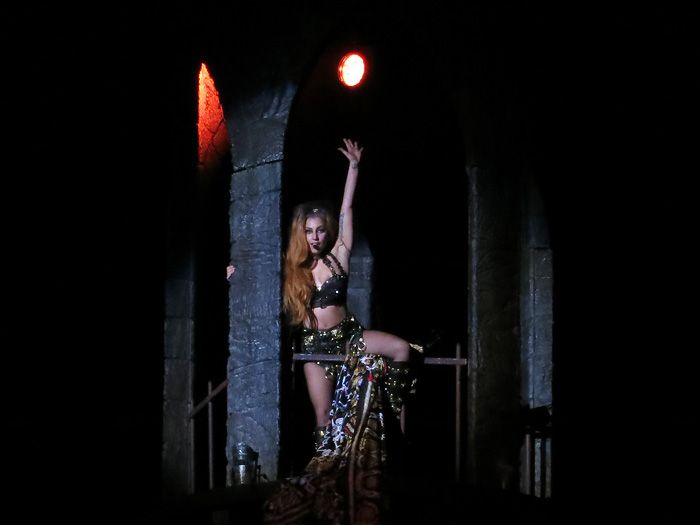 May mala firing squad / Janet Jackson rhythm nation look na…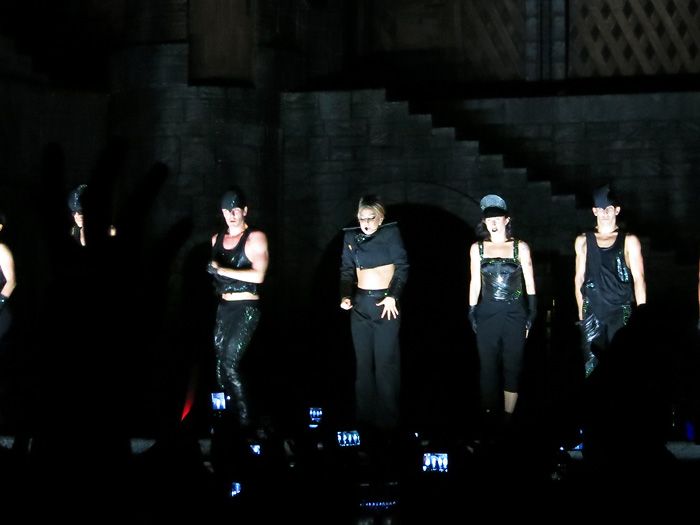 She gave a lot of credit to her pinoy band member too! Ang cute!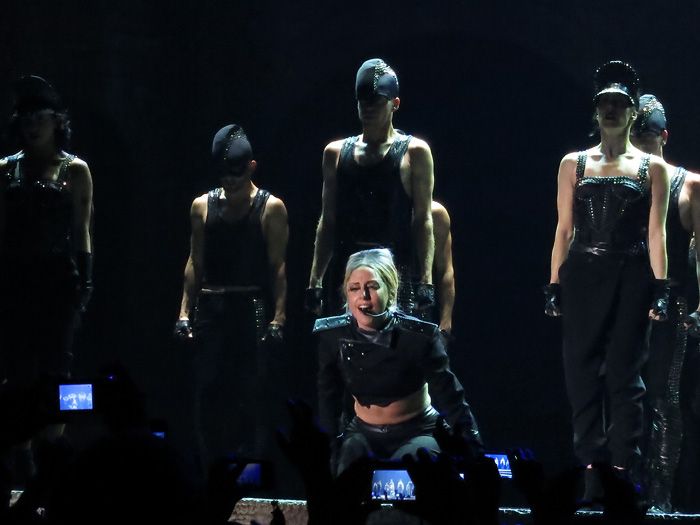 Tayo mag …. IODIZED SALT! choz! I love her dance moves! Bongga but doable!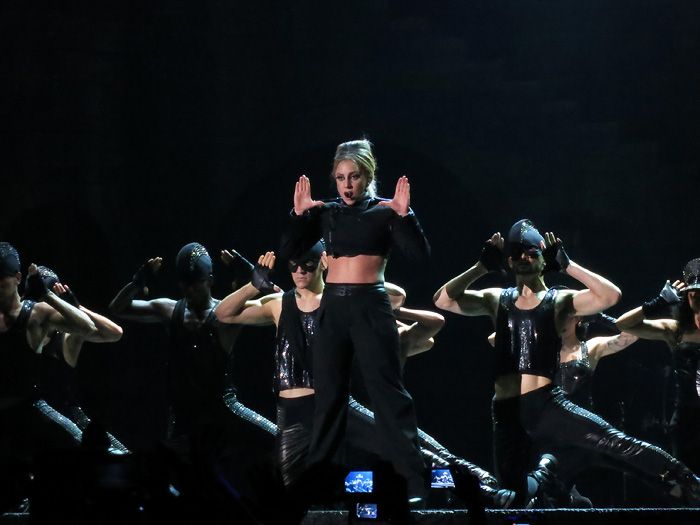 Her dancers were pretty hot too!
pwedeng tumili kung si Lady gaga ka!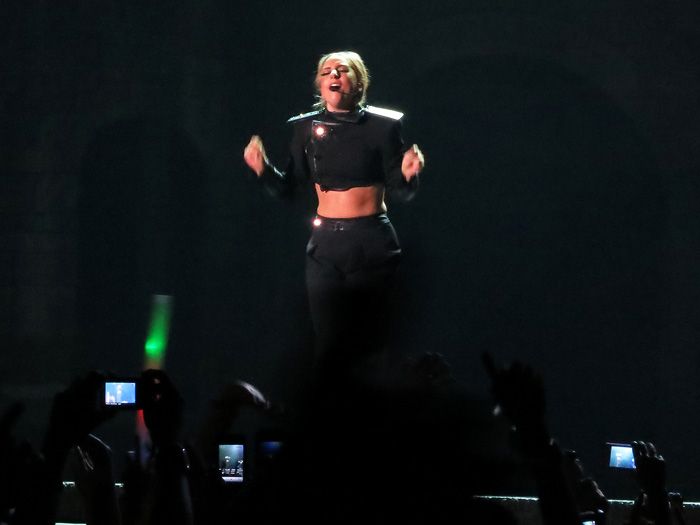 Her stage had a lot of levels na very castle looking. Parang Lord of the rings ang ganap.
This chair was brought out for Alejandro!
Habang may mga nakajubad na lalake!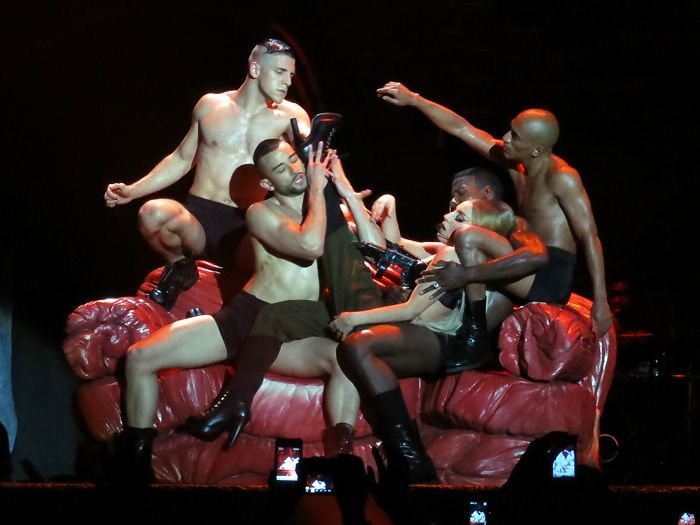 Machine gun bra! KERI? GOW!
Takot lang ng booking nyo kung ganito ang bra nyo 🙂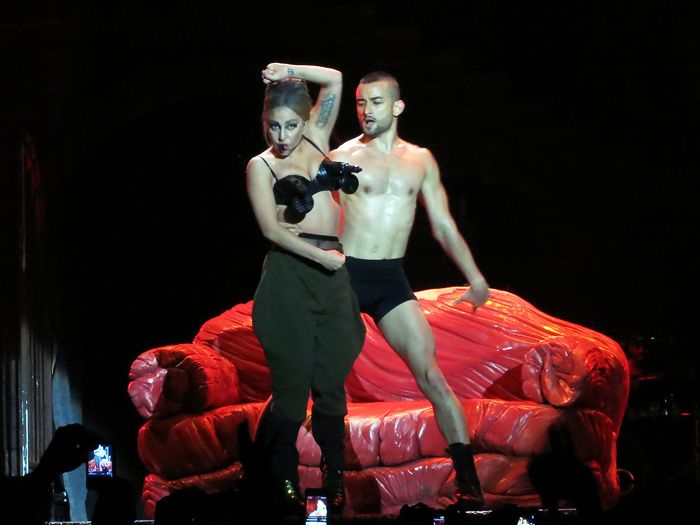 The whole show was amazing. Pure experience kasi buong stage utilized, may bumubukas and sara.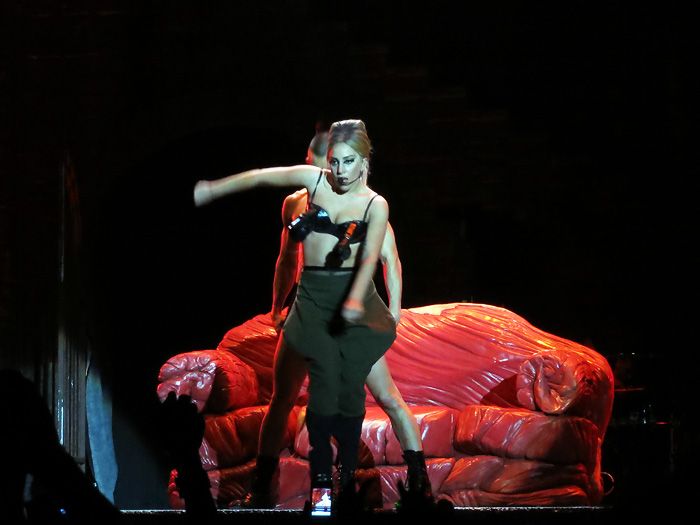 More of the couch. daming exposure ha!
At dito sa kanila, hindi uso yung hinihila yung props palabas ng stage. Nagdisappearing act pababa ang props!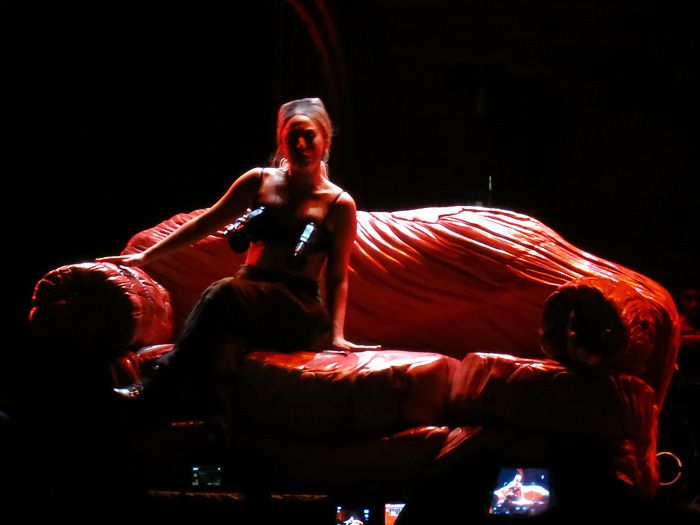 AYAN! AKALA NYA SIRENA SYA! Nagpapasok sa balde! Na again bumaba ng stage!
The famous meat dres… well dress sya nung una!
Sarap! Parang bacon! haha!
gusto sya lafangin nung dancer nya! BACON! choz!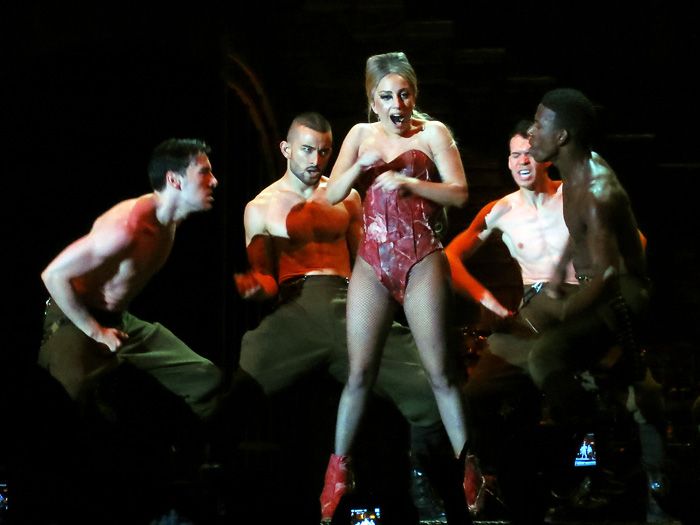 Sige, more garapon levels!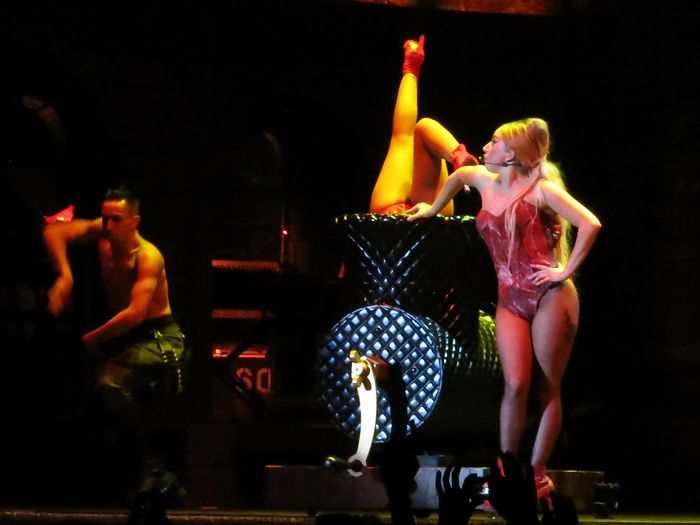 This is the meat dress! Sorry not in order ang photos! haha!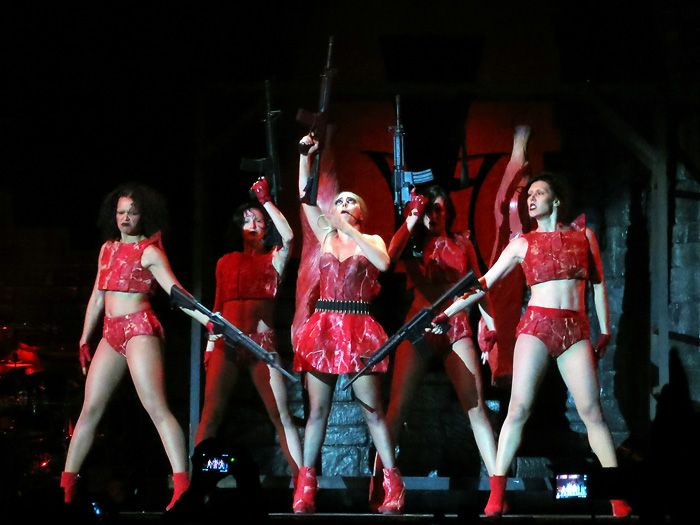 Nagiging tangga sya, tanggal skirt!
dance ng dance kahit mala lechon ang peg!
May baril, may lechon? ano pa? Kilohan at gulay gurl! Next concert aasahan ko yan!
FINE! alam namin maputi ang kilikili mo!
FIERCE WALK DAW. choz! Or masakit na ang paa!
Thank you Gaga! My fave part was when she played the Piano and sang hair. Before that she said
"I can accept if you don't like the songs i sing. BUT I CAN NEVER ACCEPT HOMOPHOBIA AND INTOLERANCE"
Nakuha nya gurl. Naiyak nga ako eh. Sabay tingin yung friend ko sakin.. HOY HINDI KA BAKLA WAG KANG MA-EMOTE! haha!
We love her coz she gives her love back. She also shouted to everyone.. OMG Monsters, we are famous! Nakakatuwa yung ganun nya.
So after tommy jones ang peg. We decided to go to NEXT DOOR!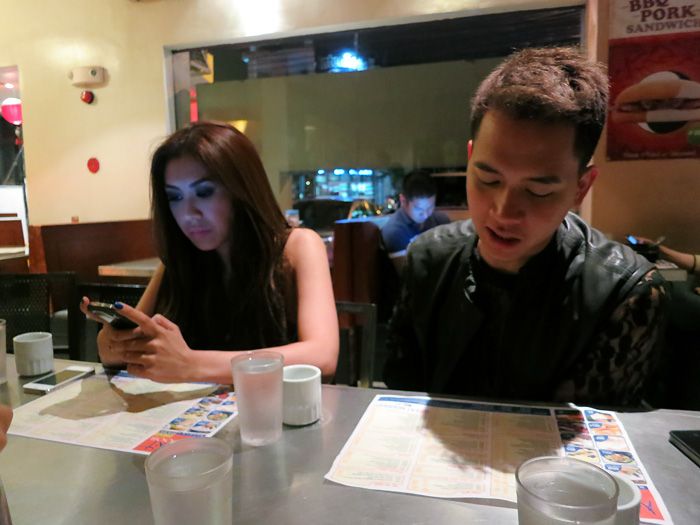 GAGA we love you!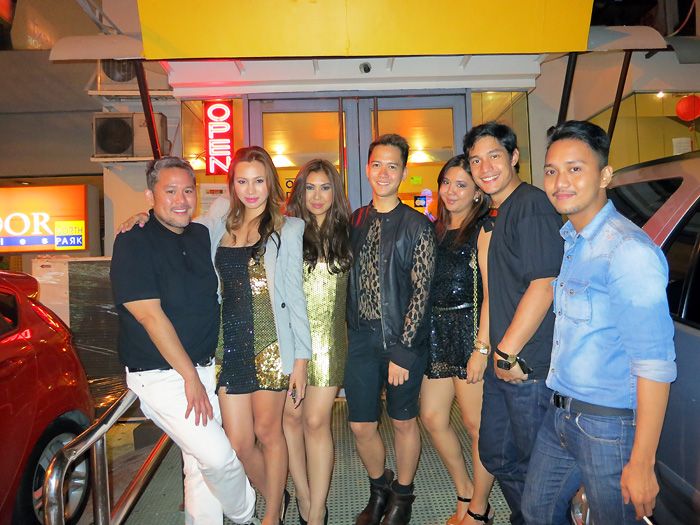 I think she said it perfectly, at si Lady gaga na yun.
Keri naman na iba iba tayong belief. BUT INTOERANCE? HOMOPHOBIA? Tao tayong lahat. Sa human rights palang girl. At kahit anong religion, simple naman d ba? walang mananakit, Respeto lang 🙂
Thank you Gaga. And to my lgbt friends and friends of lgbt… qoute nyo si Gaga 🙂
BTW, check the post before this… pinakita nya she believes in our PINOY designer Kermit Tesoro!
Much love,
D