Huma Island 2013: LONG POST!
LONG POST! WARNING, pagpuunan ng time. choz!
Before anything… sarado pa sya. I think target date is sometime this year. I would like to thank Dr. Hammad and Rajo Laurel for this fantastic vacation. Super sweet of them to invite us to be "testers" for the island.
Huma island is in PALAWAN. Pwede kayong mag leaving in a jet plane thru BUSUANGA or CORON. From there I think may land travel and boat ganap. But HUMA island itself has its own flight paandar. So avail nyo na sya kasi sea plane, first time ko sumakay so excited ang pegaloo!
Parang 9 seater ata yung plane. Alam ko maraming takot sa small plane, don't worry parang mas safe pa nga sya ata coz ang lapit sa ground. So hindi the higher you are the stronger you fall ang drama.
Ang jeje ko talaga. Hanggang sa plane nakataas yung paa. haha!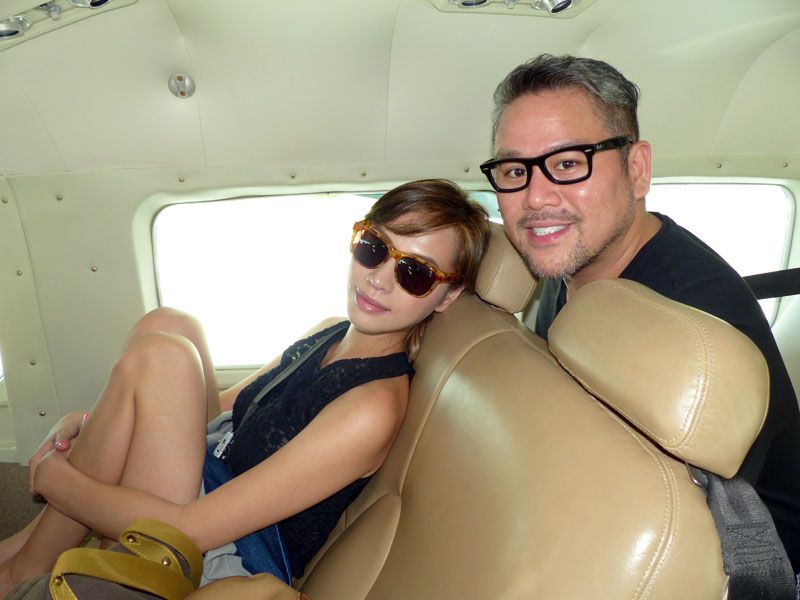 The plane ride is about an hour and a half.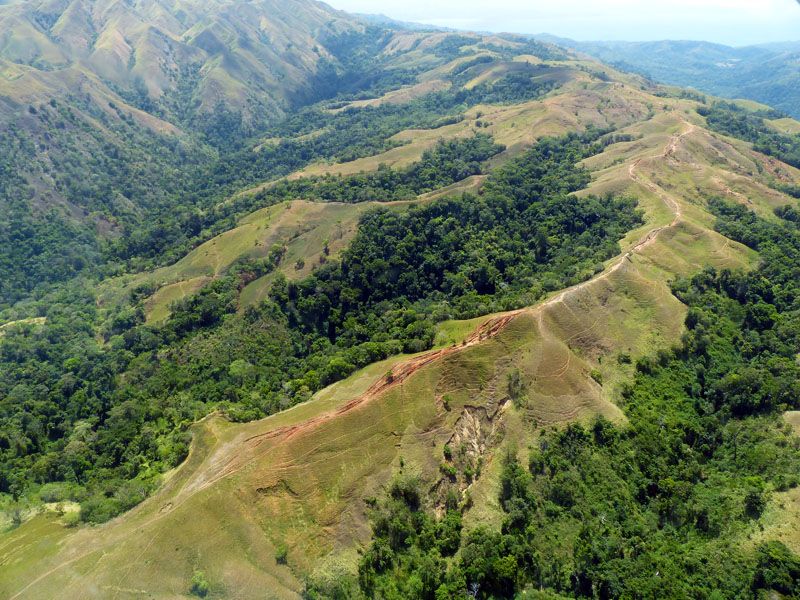 The minute you see the resort para kang nasa Maldives ang peg. D pako nakapunta but it's in one of my travel wishlist!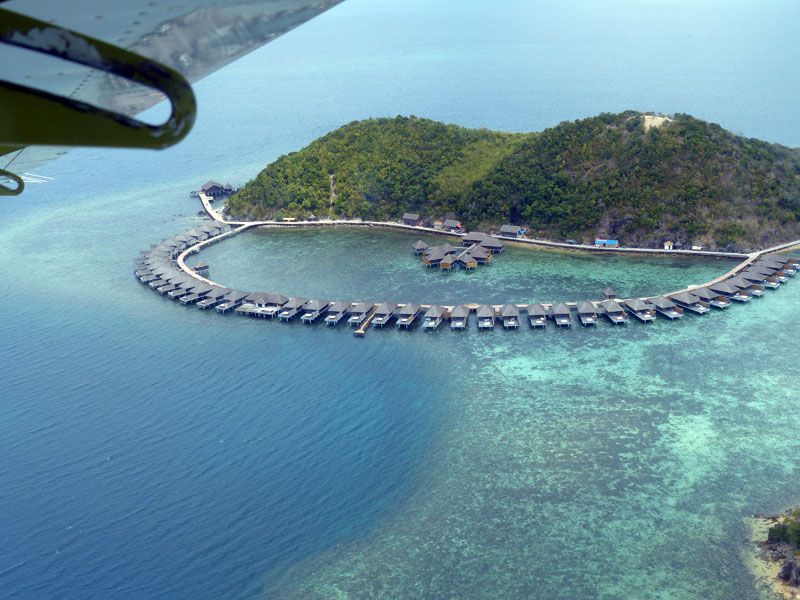 The first thing we saw, may sarili syang boat! Buti inavail din namin!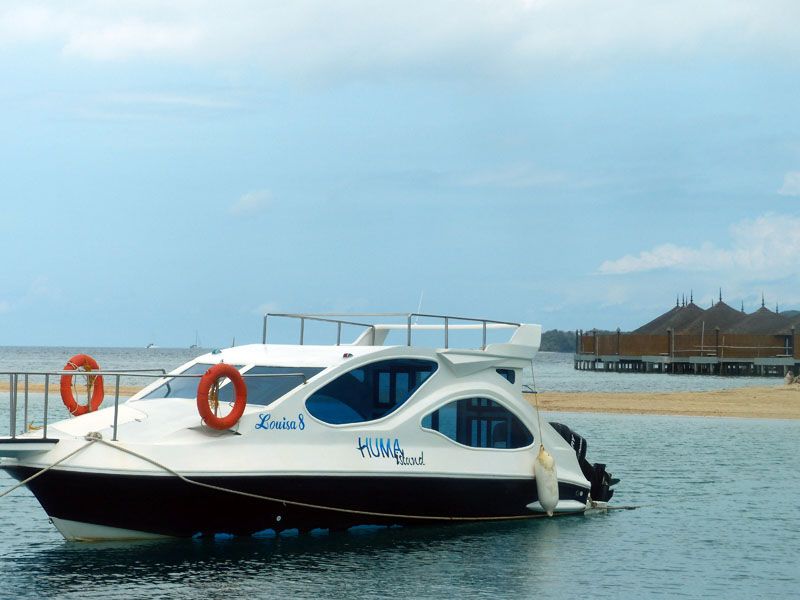 Tamang tama yung BAO look ni Nixy. haha! Fresh buko ang welcome drink!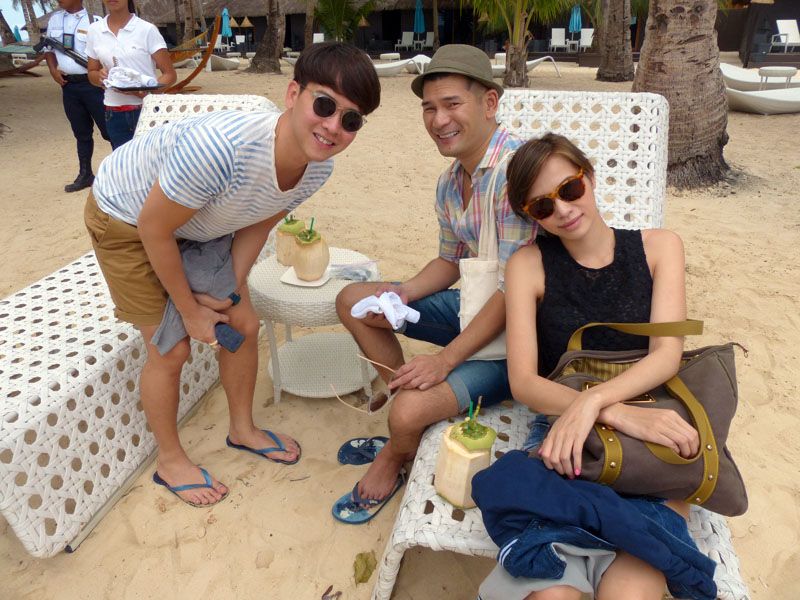 D+V

When all done, they will have about 80plus villas.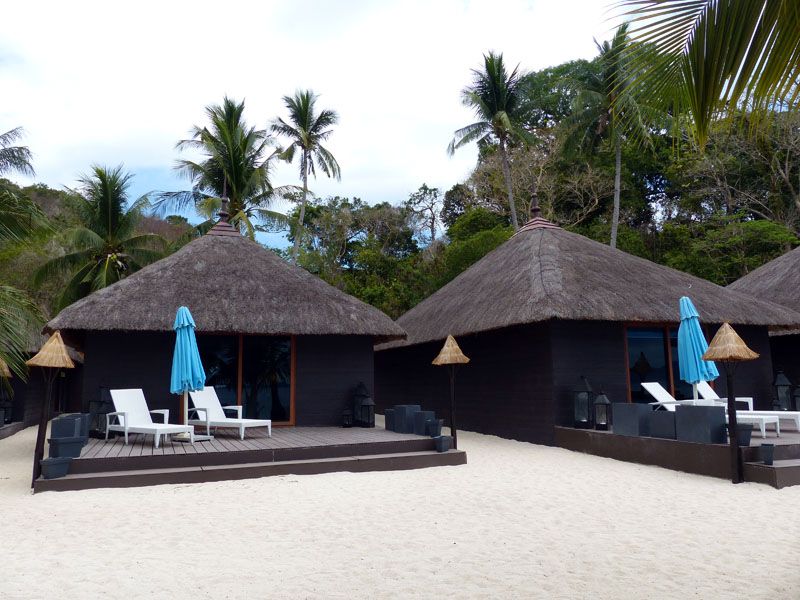 They have a pool, but hindi pa operational when we got there. But bongga parin!

Upon entering my room… kodakan kagad! They have water villas and beach villas. Bet ko pareho! haha! The water villas meron jacuzzi na paandar on water stilt while the beach villas.. BEACH FRONT TALAGA! hindi kailangan mag side view!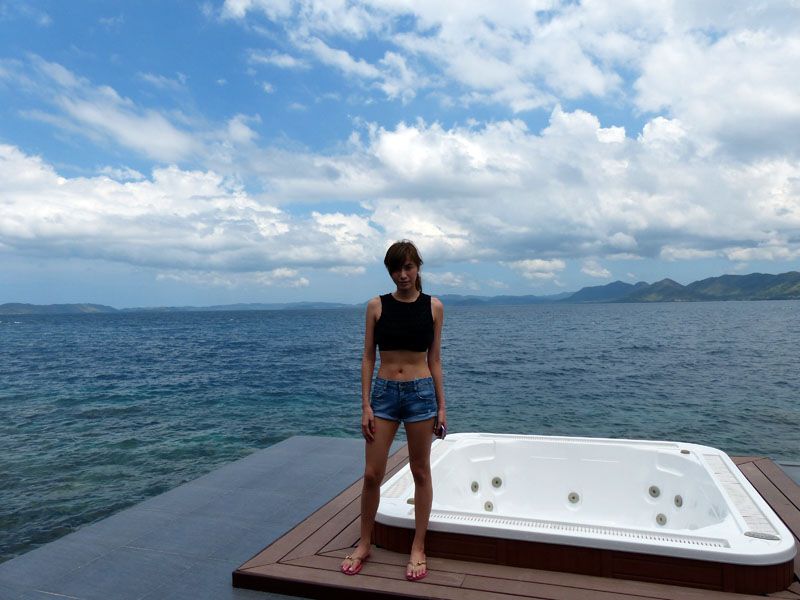 Big villa!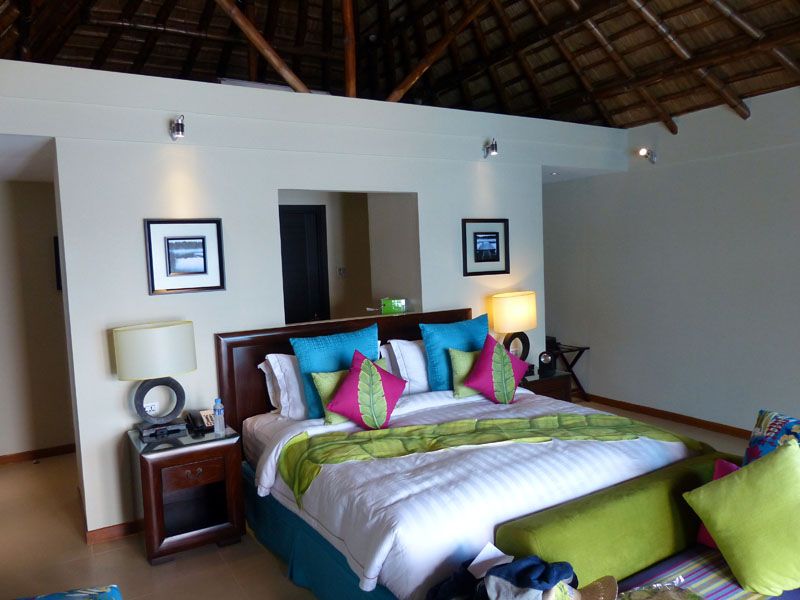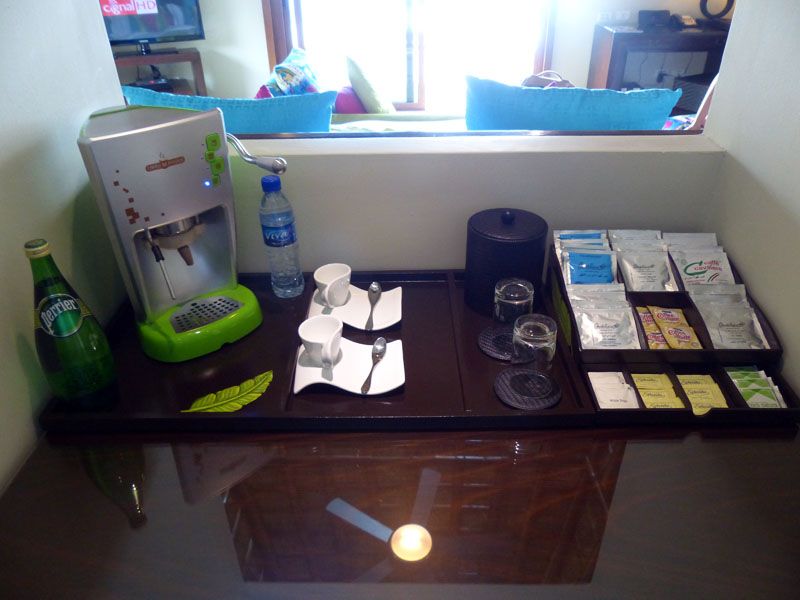 The bathroom is about the same size as the villa itself! May tub pa!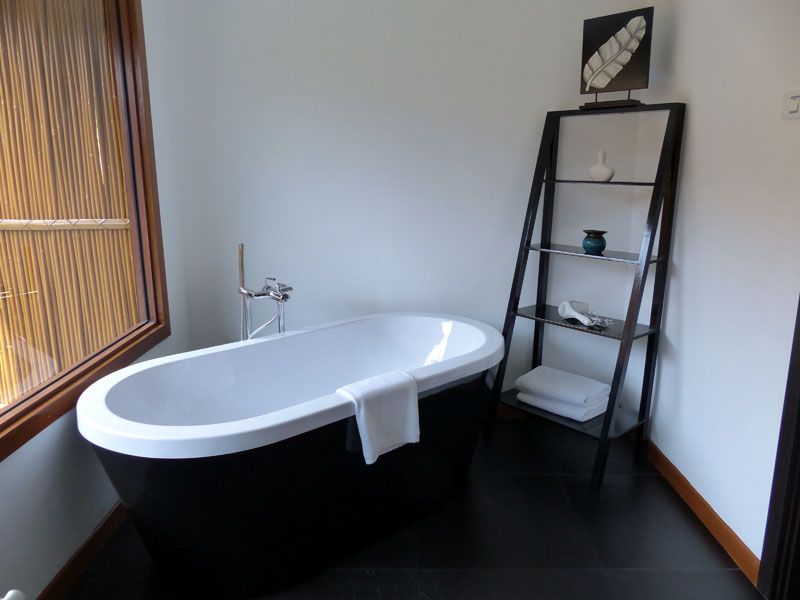 But wait there's more.. choz! Hindi yan ang main ganap… yung hindi nabibili ng kahit anong anda… the horizons! PRICELESS!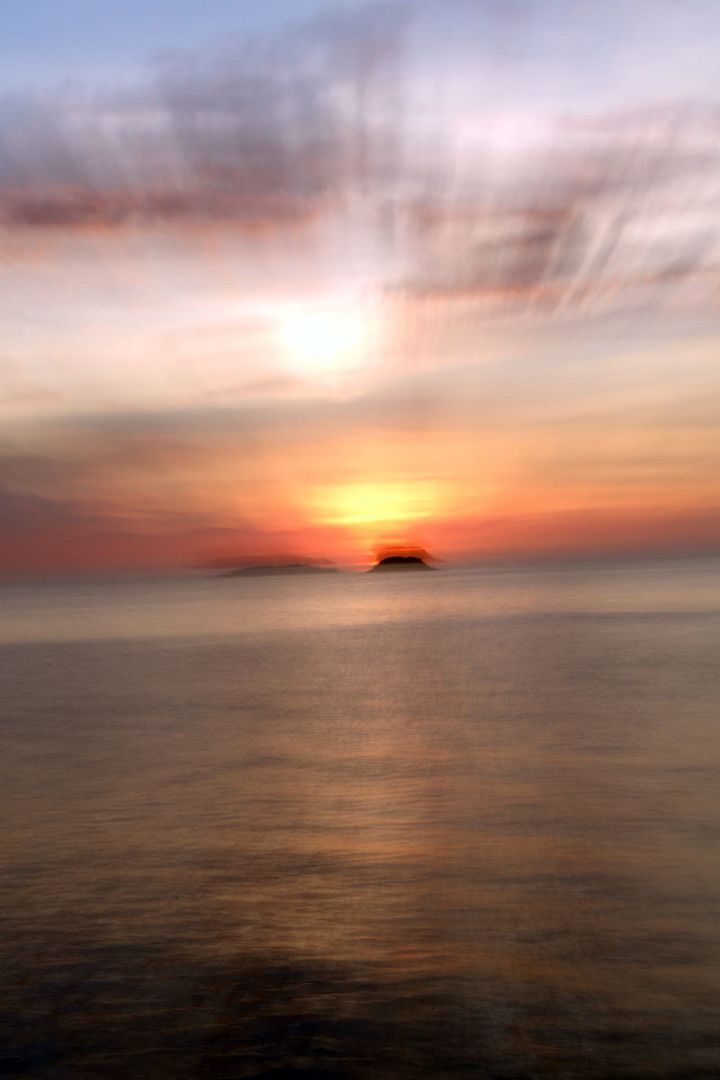 Perfect setting toh sa love birds!

We found our fave spot, in the Italian resto. That's where we have our sunsets! Ayan, best in instagram! Pagalingan sa filter. Kami ni Robby parati ang kulelat. But gumagaling narin si robby.. ako nalang talaga!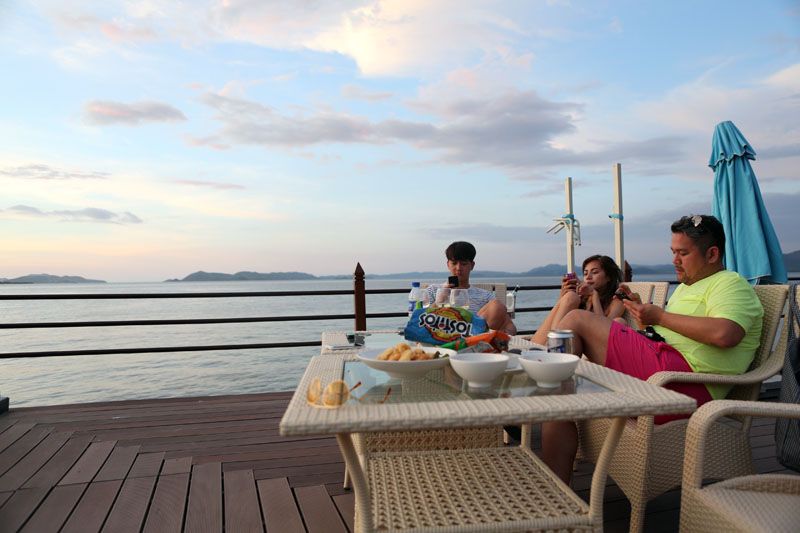 Hanapin nyo ako! choz!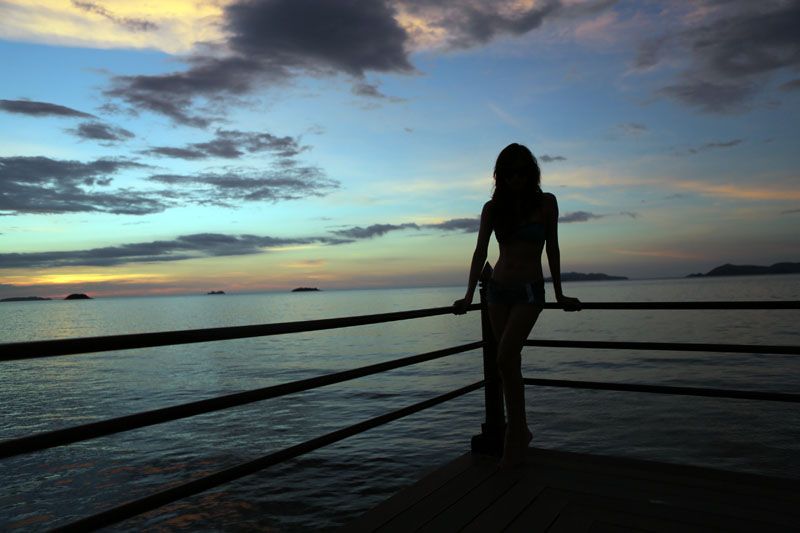 Artsy na ba toh?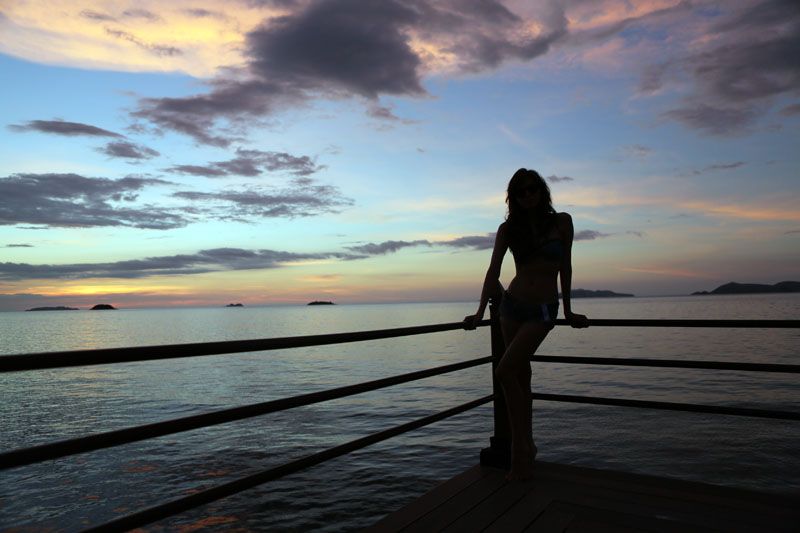 BULAGA! choz! haha!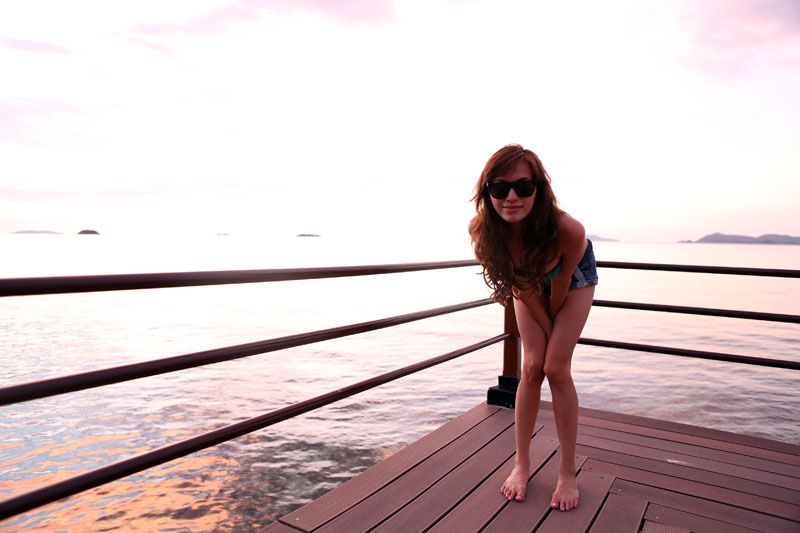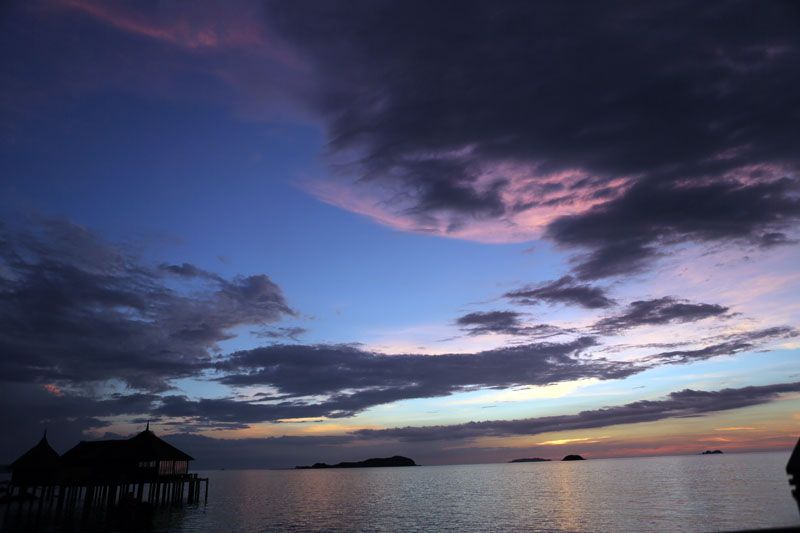 At night, parang nasa ibang lugar ka!

Our first day, it was Robby, V, Nixy and Rajo palang. So sa clubhouse muna kami nagdinner!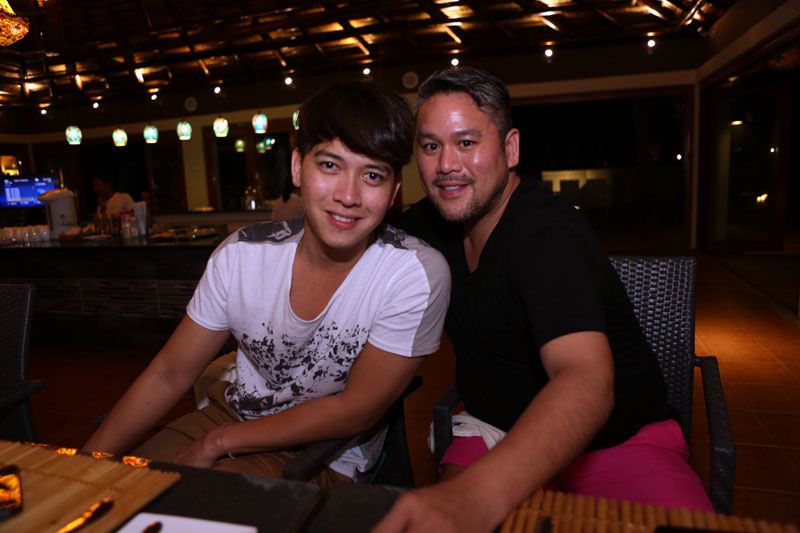 My mommy Robby Carmona!

Group shot! mga busog! They have an Australian chef para sa kabusugan nyo!

Bakit para akong nuno sa punso dito???

Next day, avail sa water sports! They have 2 jetskis, a boat and may isa pa d ko alam tawag. Haha! Basta umaandar sa tubig.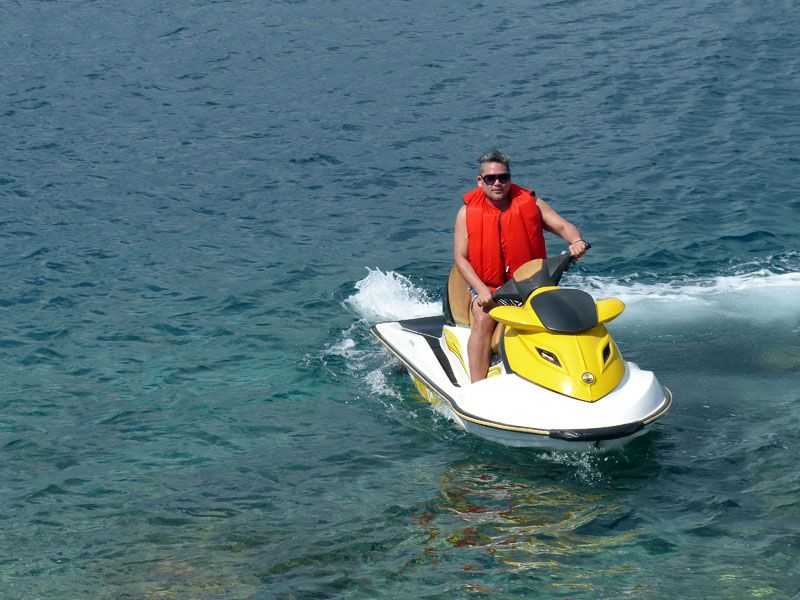 May sirena din kaming baon. In case, wala sila.

Sharon + Gabby ang peg

V was super excited umavail ng water sports!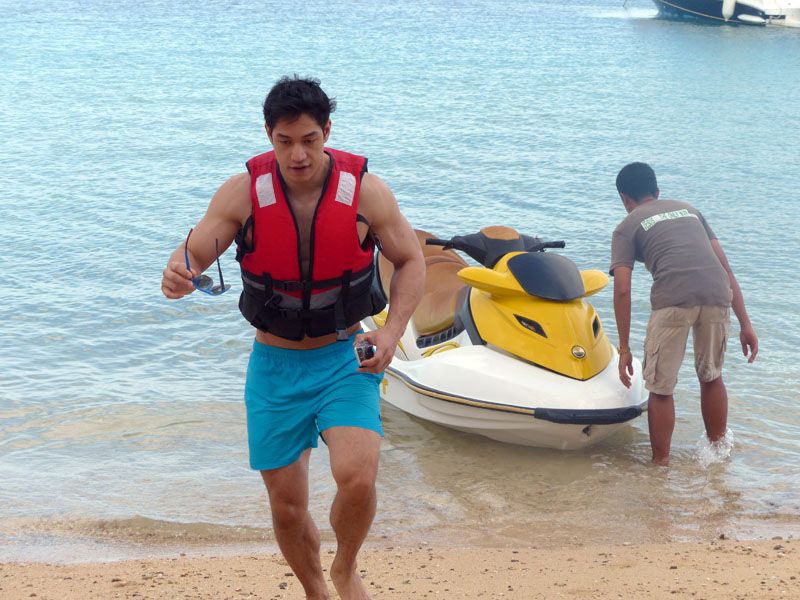 Ganda ni Jane. choz!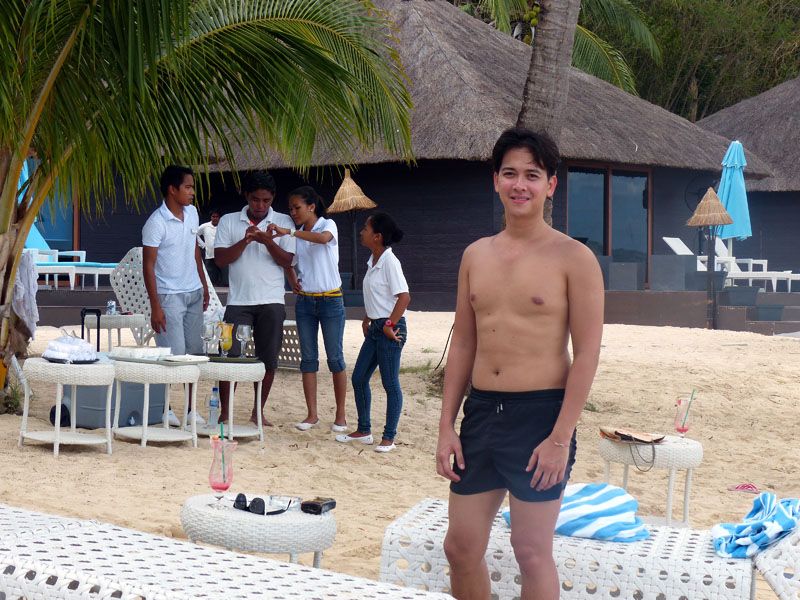 Thank you again Raj! You made Holy Week memorable!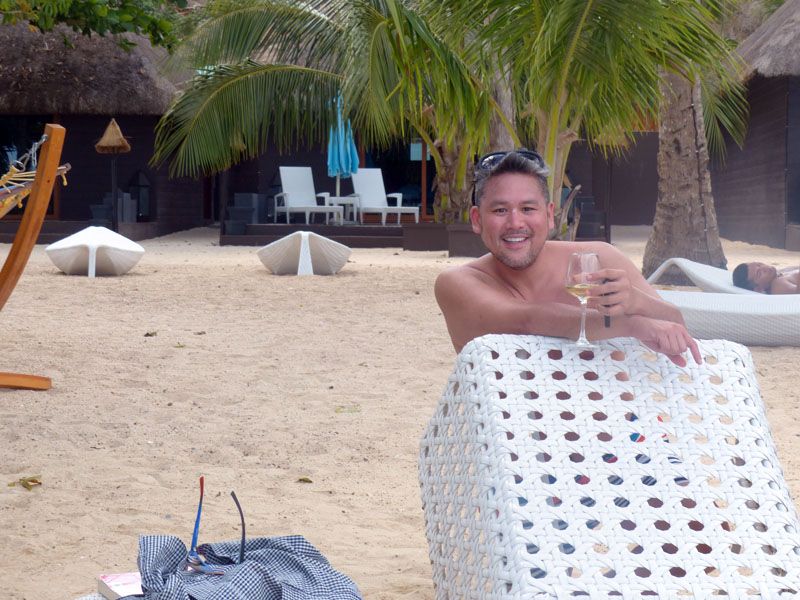 Akala nyo ako lang ang mahilig magpakodakan??

Instagram filter competition! haha!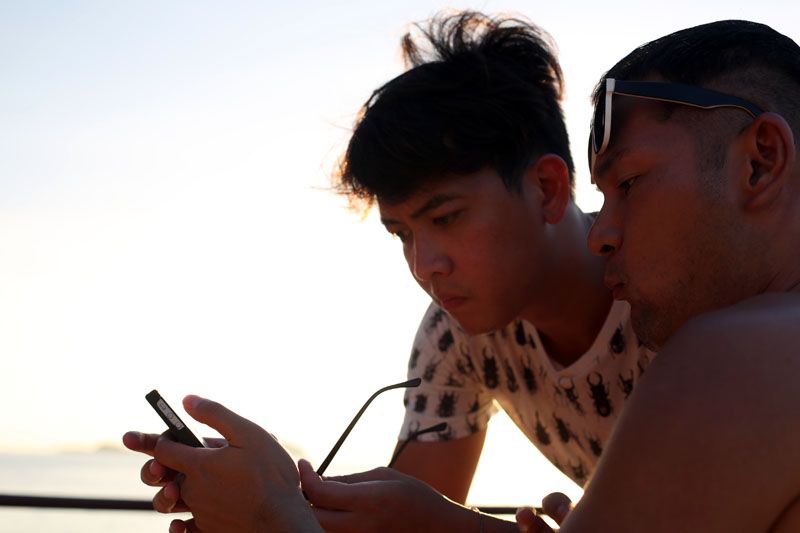 CANDIDATE NUMBER 1… MS.BUSUANGA!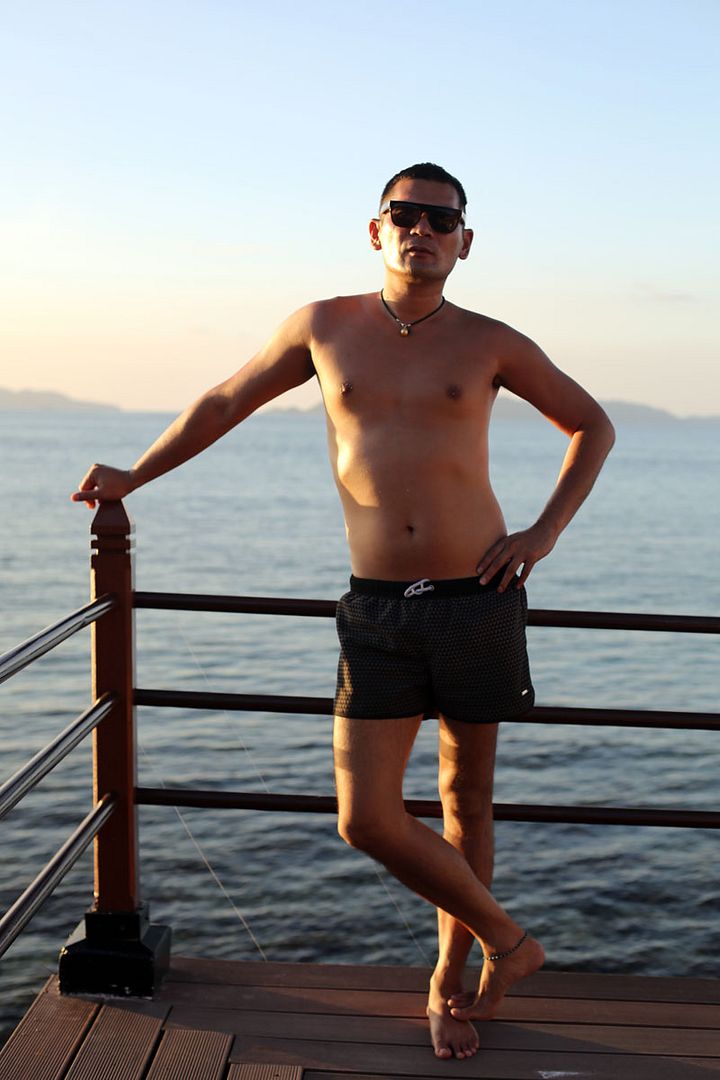 We were also with Bernice and her family. Bernice is rajo's childhood friend. Super aliw yung kid nila. Ang biba!

D naman masyadong close up noh? haha!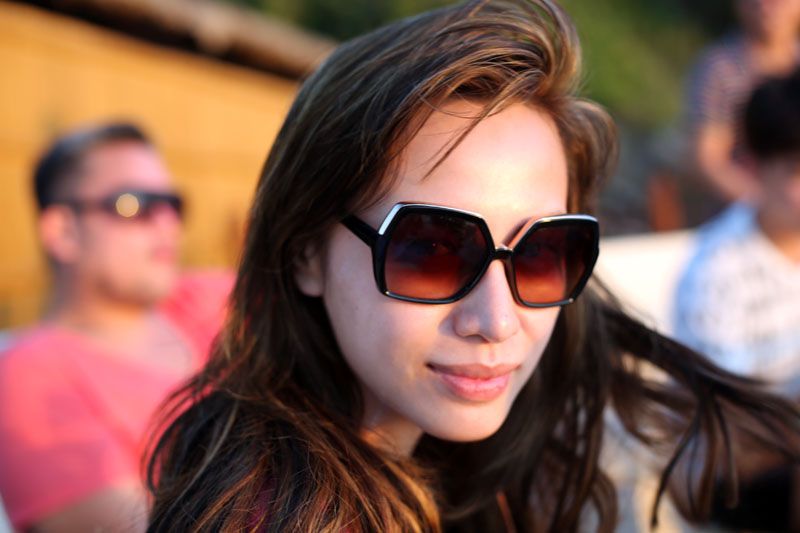 Our holy week group! 3rd year na! Friends are family that you choose 🙂 Thank you for being everything to me. Crying shoulder, taga hawak ng kamay ko pag masakit na ang tiil ko sa heels, taga edit ng damit ko pag mali na naman pagkasuot ko. I love you!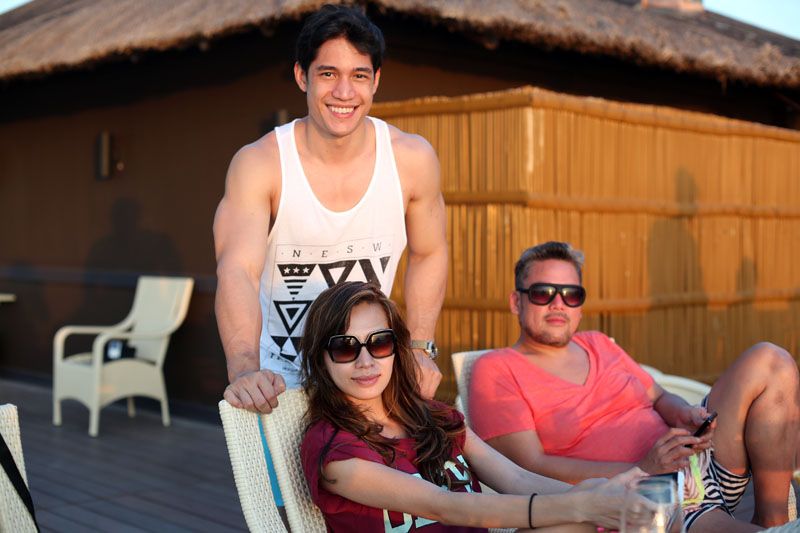 Meet Asha! Super biba kid!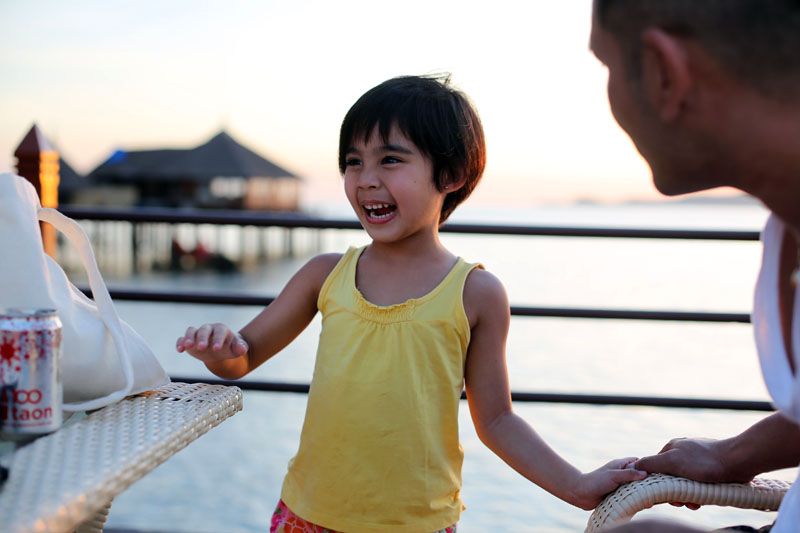 Super daming kajoin sa tubig… isa na yung sea urchins so be careful! But water is super clear so kita nyo kagad.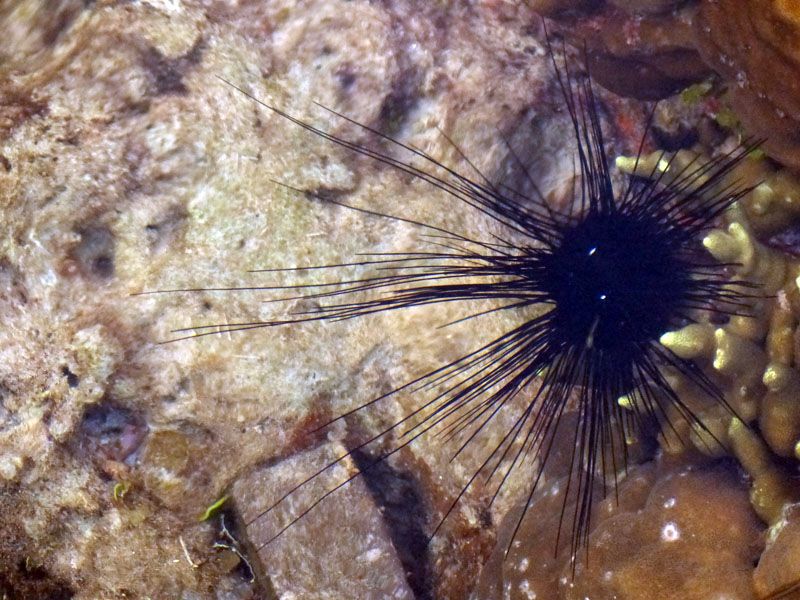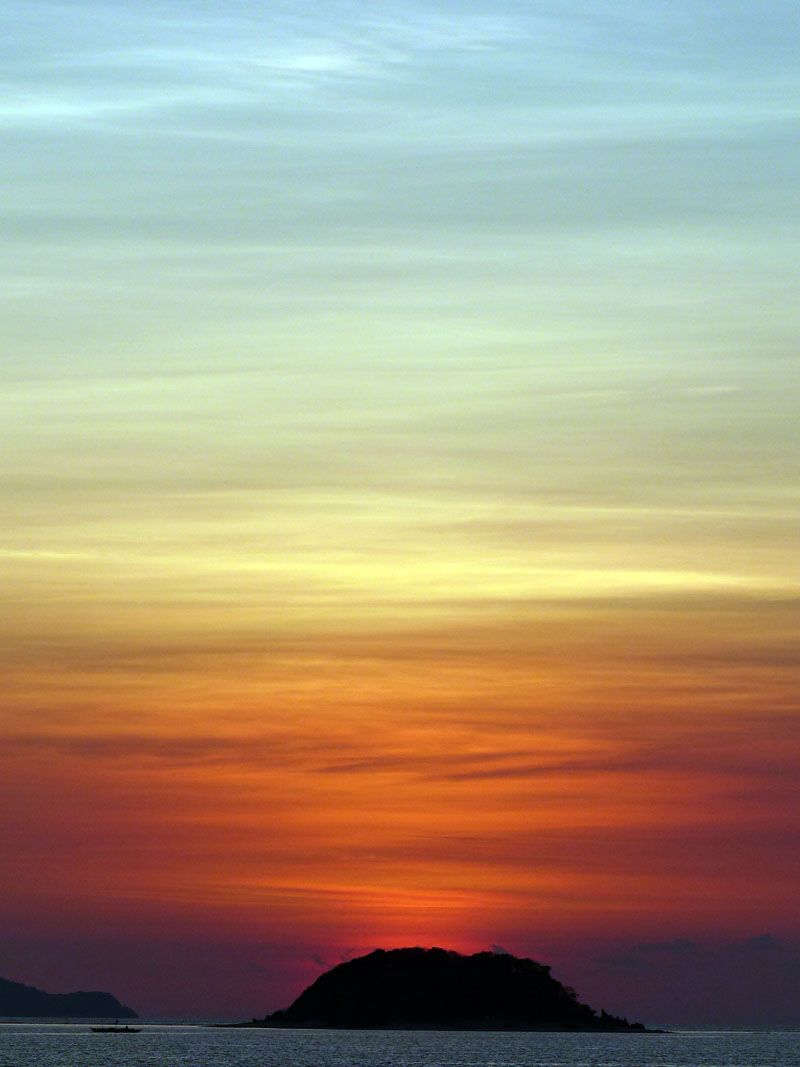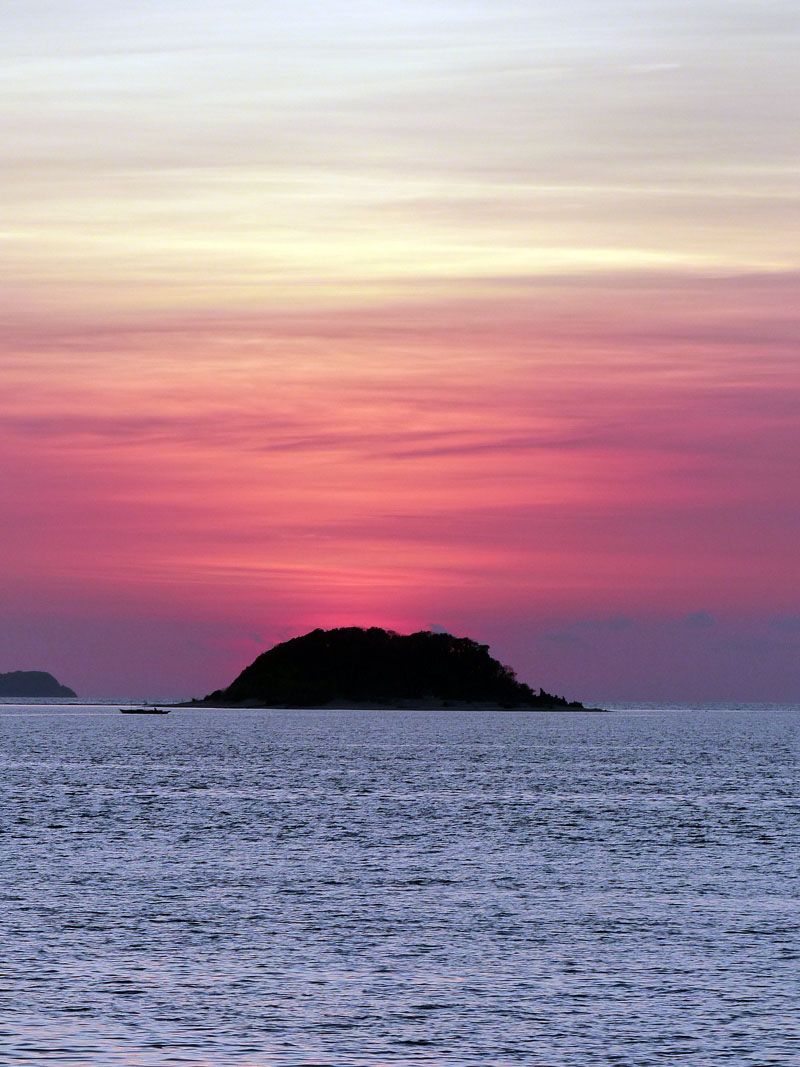 We were also lucky that the weather was on our side. Pati stars may appearance! Star studded! Naligaw ata tong photo, sorry etong photobucket kasi nagbago format. haha!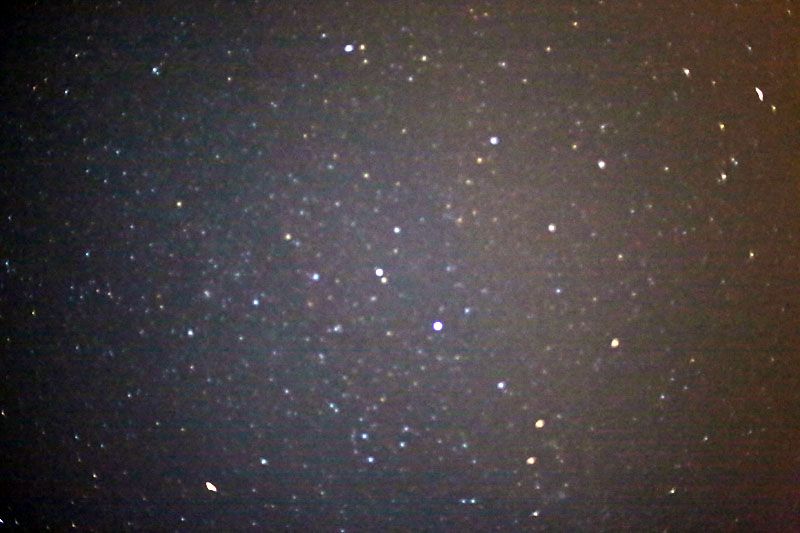 Pasalamat kang borta ka….

SWIMSUIT COMPETITION! Lumalaban sa best in Photogenic!

Every sunset was different…. SO DINAMIHAN NAMIN ANG PHOTOS! hahaha!

Group pic!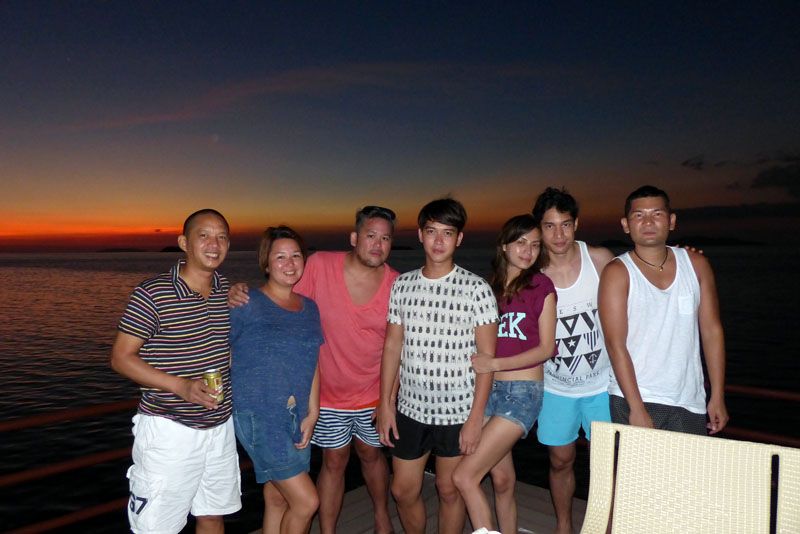 After sunset we have some time to relax. Ang relaxing sakin magkulot. Kanya kanyang trip yan. haha!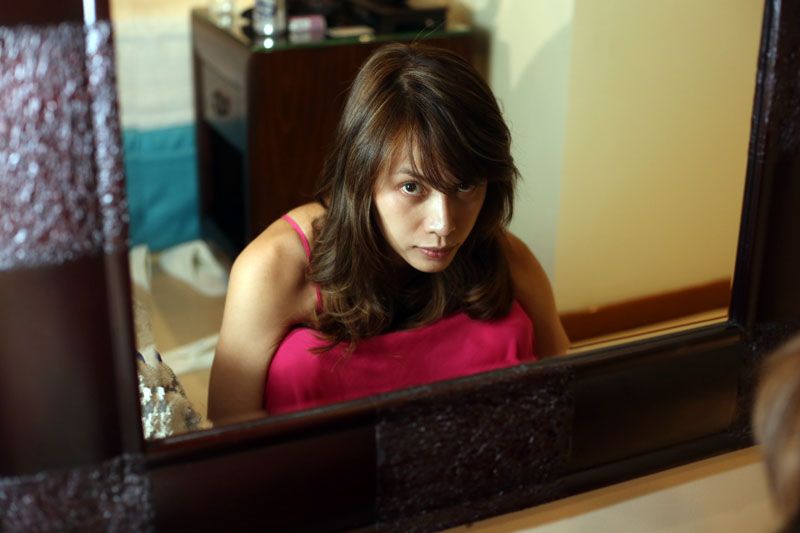 Since may time, sabi ko kay V. Paindi shot naman. Pwede na ba toh? Yung indi d ba laging mga anit at hindi kita ang fez? haha! choz!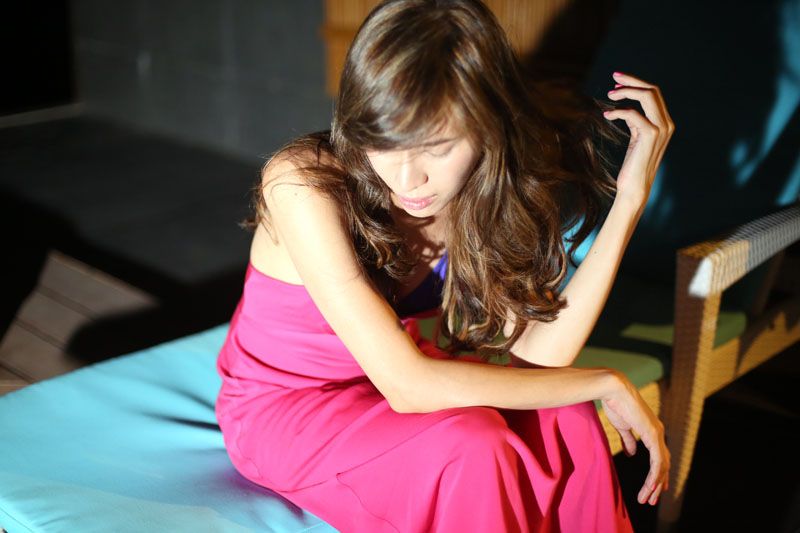 Madaming attempts bago ko nakuha ha!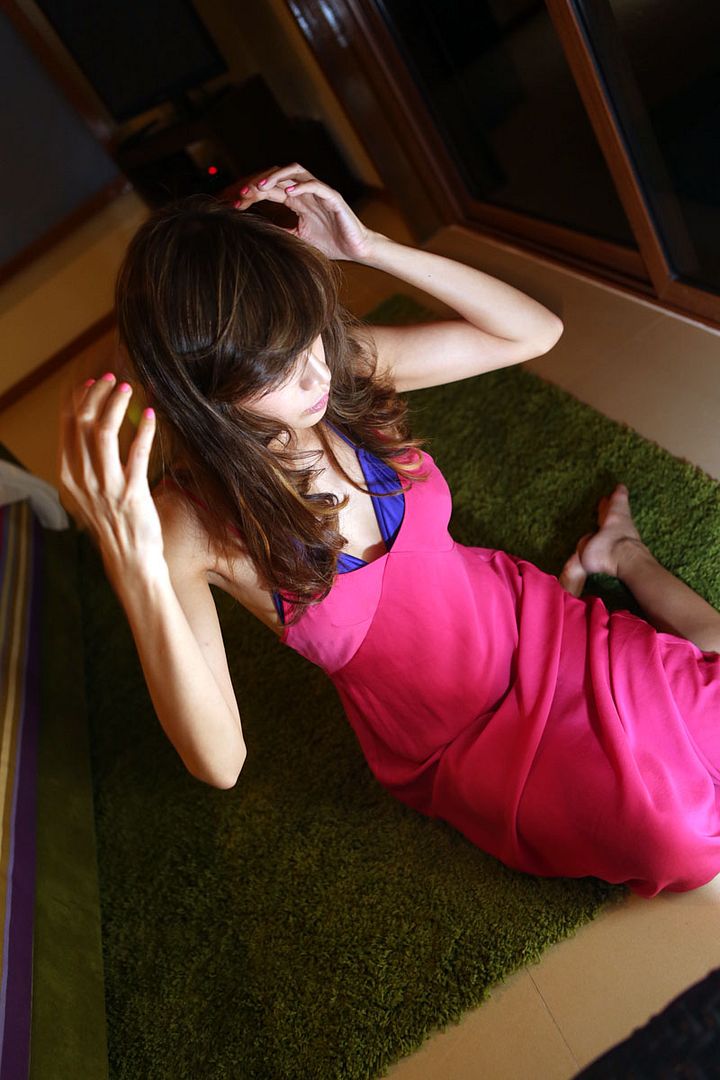 Medyo nauupset nako bakit hindi mukhang indi, pero mukhang HINDI! choz!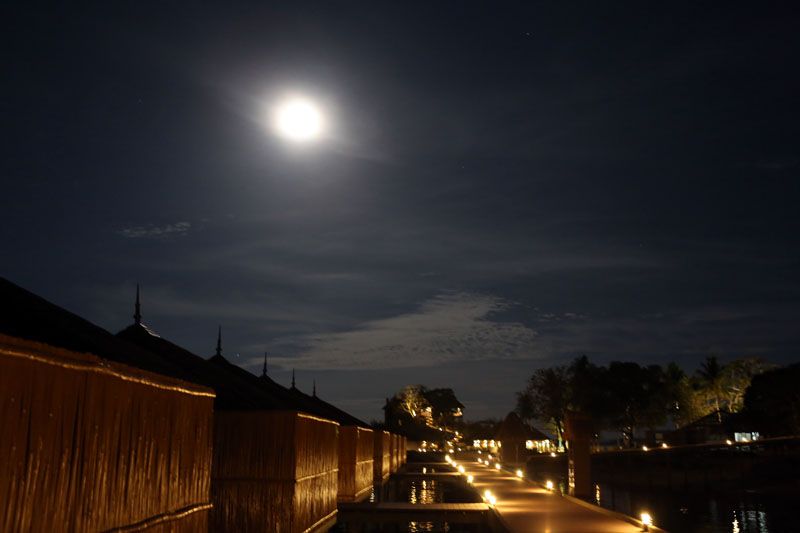 The second day, we tried the upper gazebos. Yung sa tutok!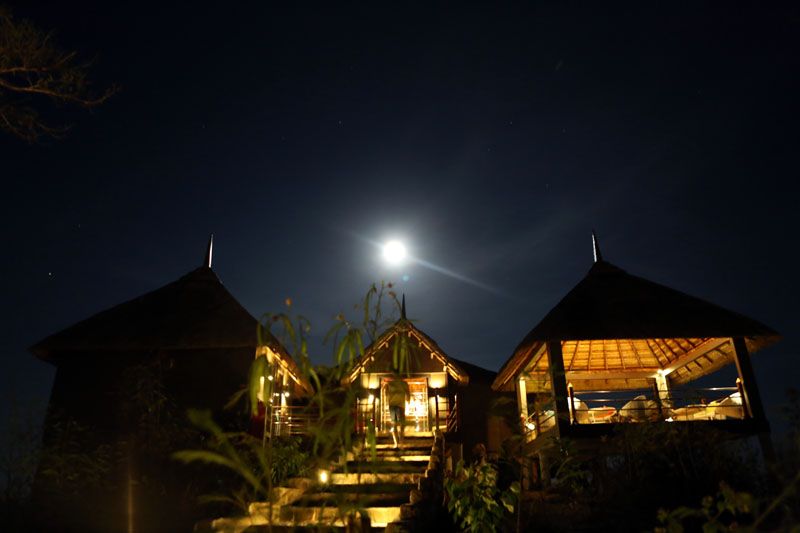 Full moon pa! Nakisama talaga lahat. Pinareserve din siguro ni Rajo.
I know super long post. So click read more… yes, yung maliit na "MORE" haha!
Nixy and Raj! Nix, may beauty light?? haha!

Pero ang d talaga alam ni Raj… ako talaga bet ni Nixy. Tignan mo here. WAG PO KOYA!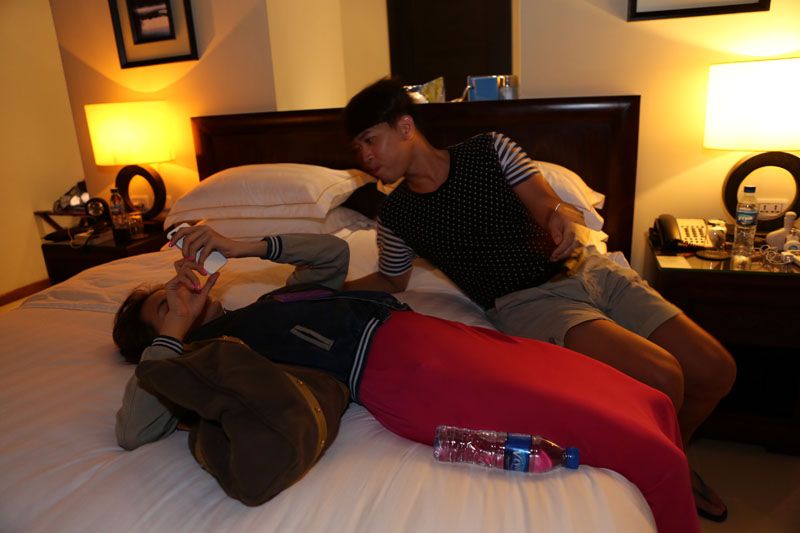 We were excited na here. Padating na ang padala ni Mayor! choz! Second group arriving!

Top 4.. choz!

Knowing Nix,hindi tubig ang kinukunan… GGSS yan. Gandang ganda sa sarili shot!

Sabi ko sa inyo, d nakuntento.. nagpakuha pa sakin. NAKITA NYO HA! May directives!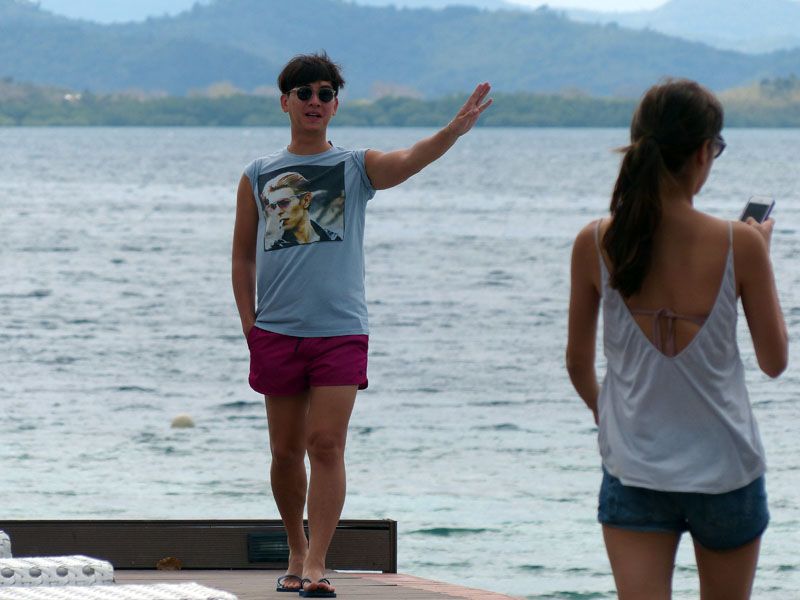 They're here! LIZZZZ and Aids!

Charm and Bianca!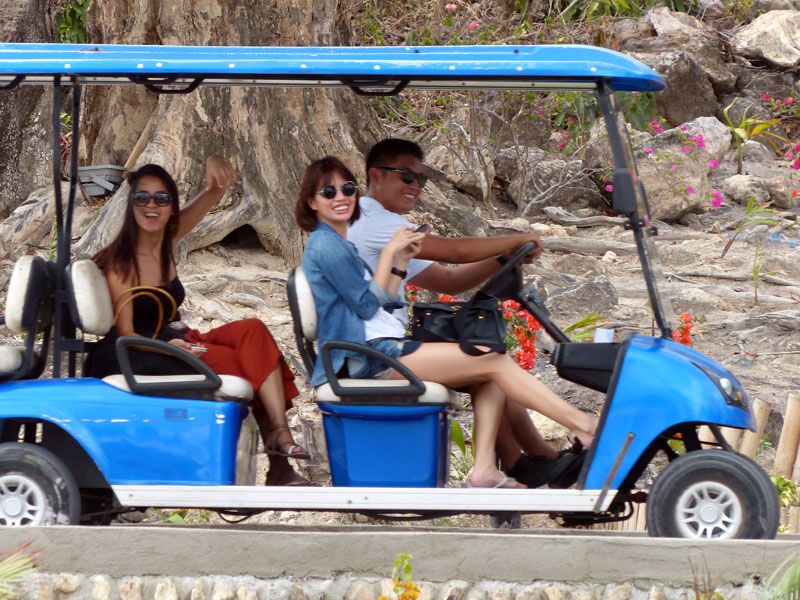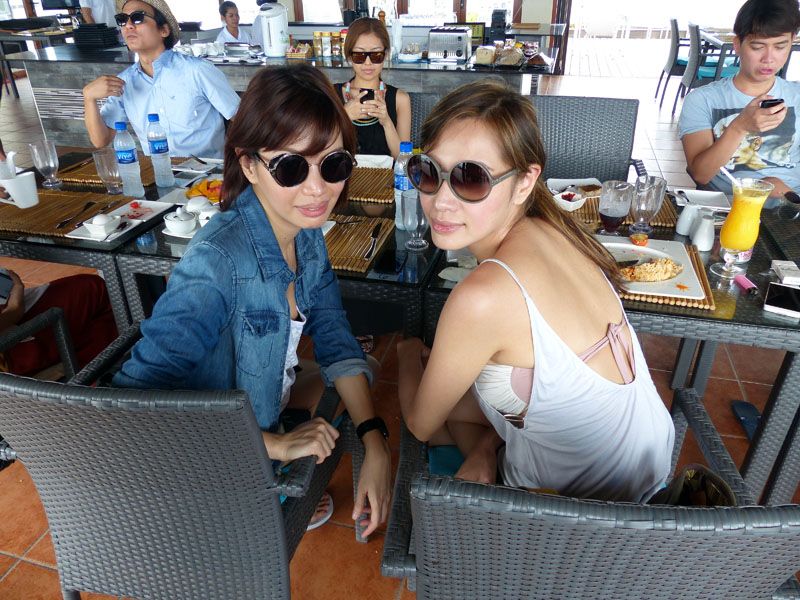 I've known Charm since i was 15 i think. Modeling days pa namin. Mga bagets pa kami!.. ay wait, hanggang ngayon naman. haha!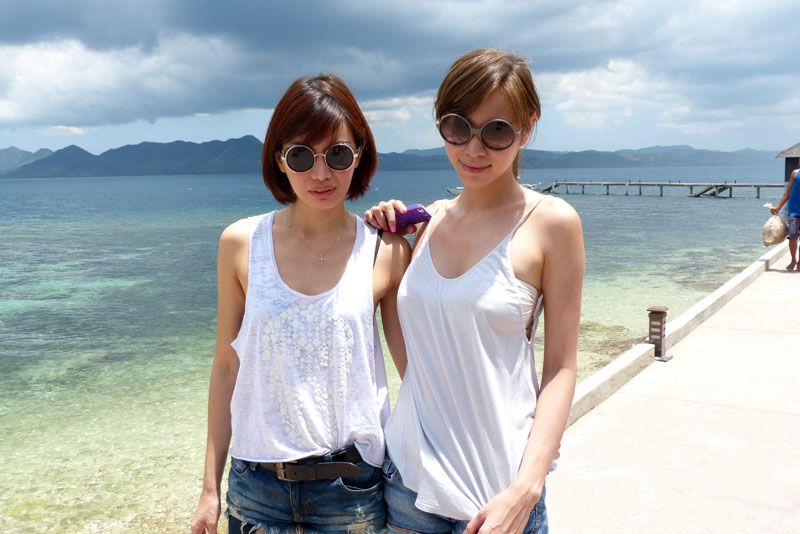 Sugod kagad sa beach! Robby and Bianca!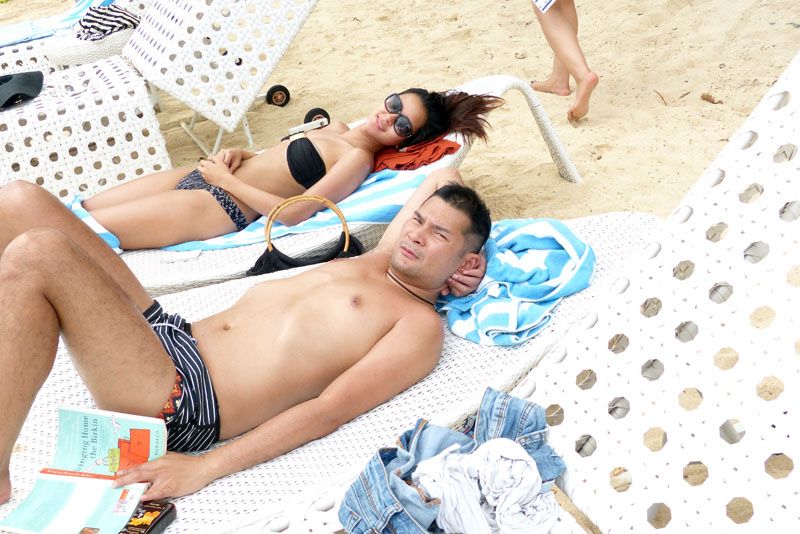 Charm! Eto ang partner ko sa pag CORE exercise. Tyanella lang talaga target namin sa summer na toh. haha!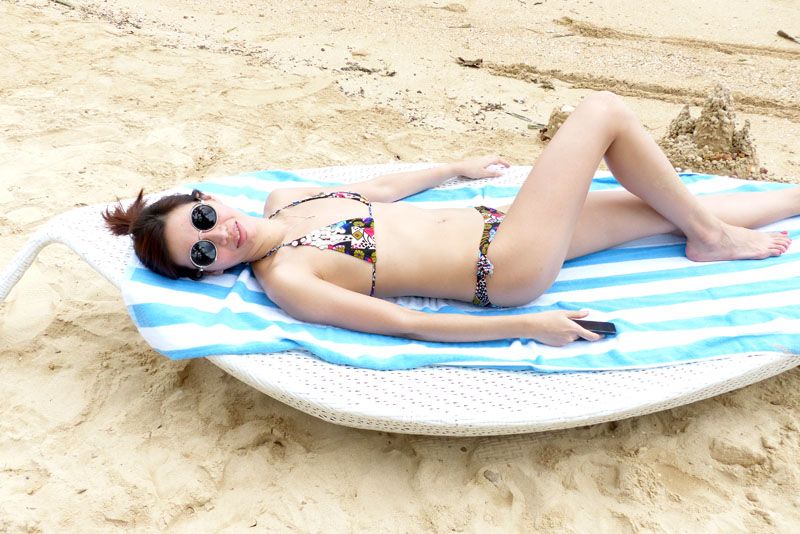 The boys! Aids and V!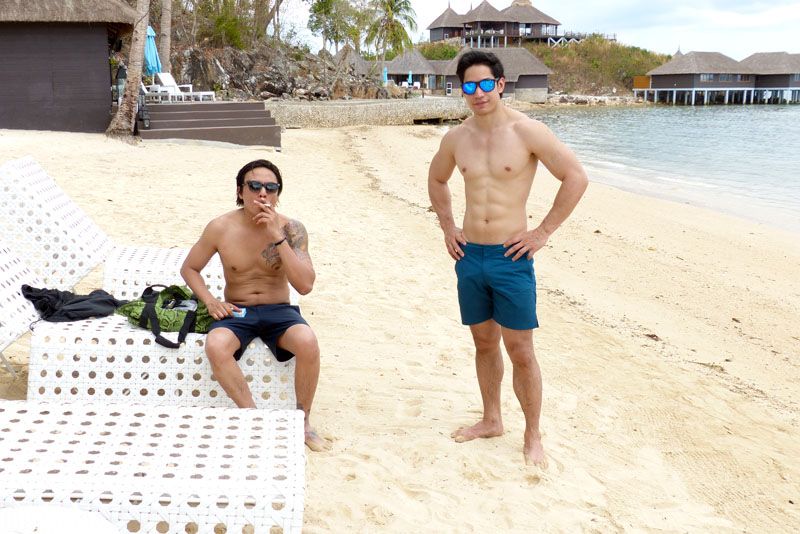 Ganyan kaaning si Nix… pinapahawak pa phone nya kay B para makita yung IG filters nya.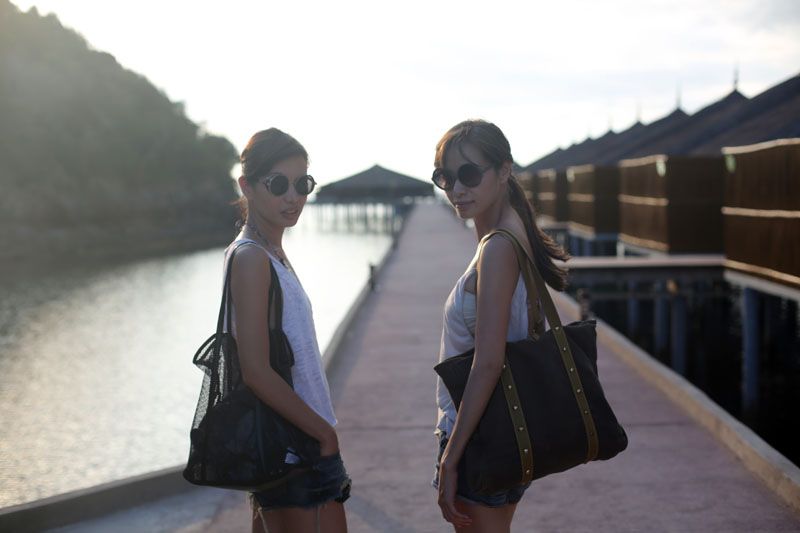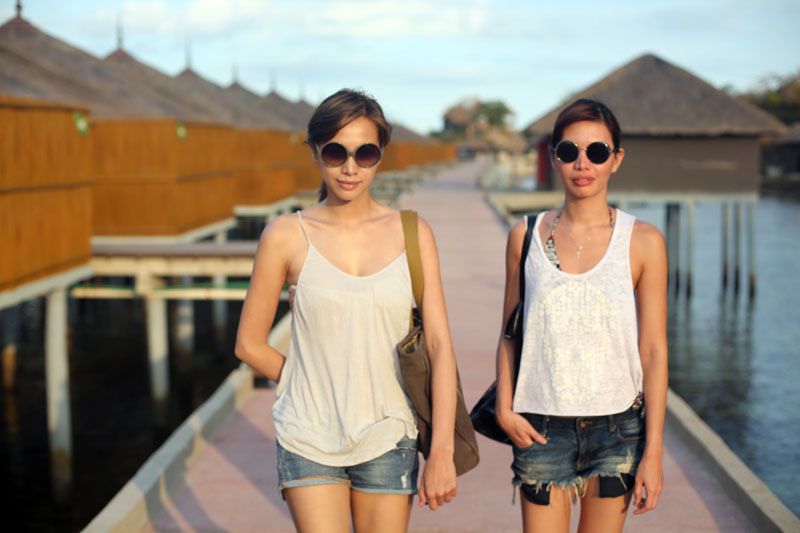 To go around the island, kaya naman lakarin. But they also have golf cars for you!

Best in lafur!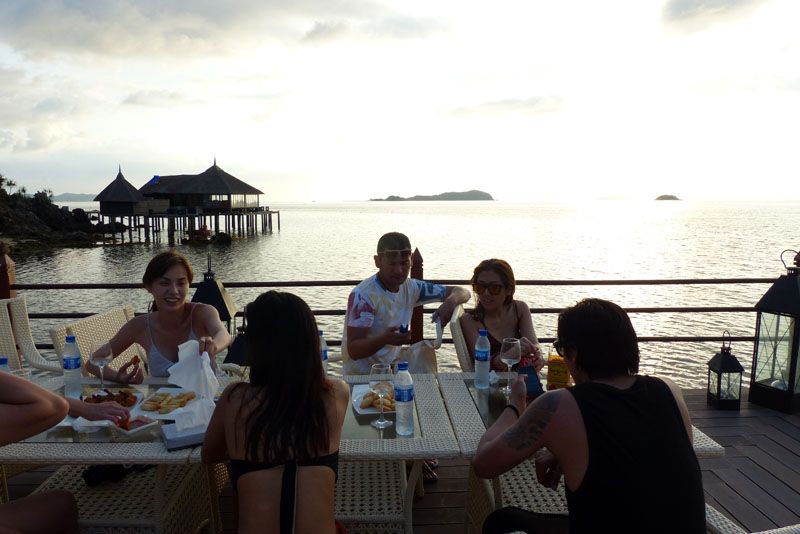 Yes, namumula na akitch!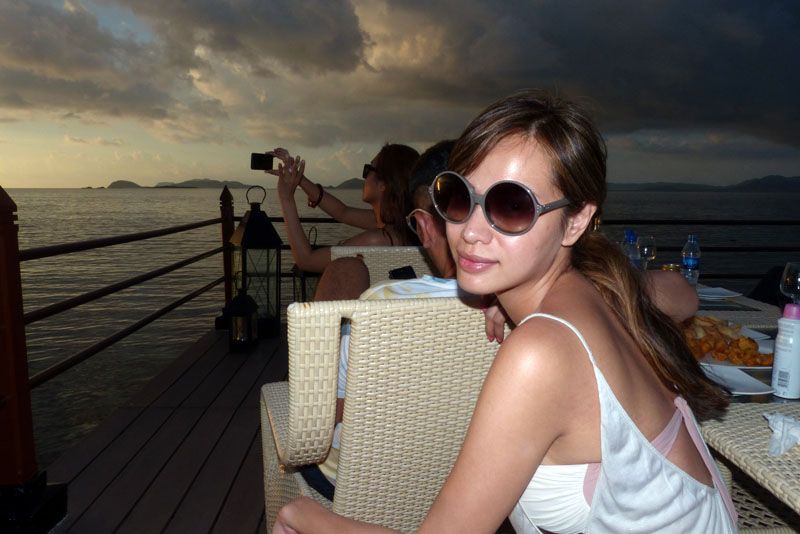 Sunset shots!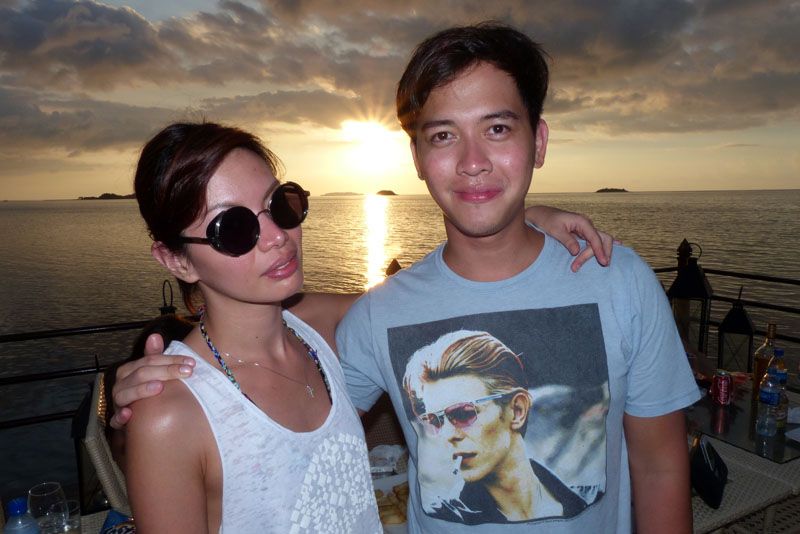 Galing namin noh? Nag group shot ng sunset… pero naman.. natakpan yung sunset! haha!

very anino lang ang peg. haha!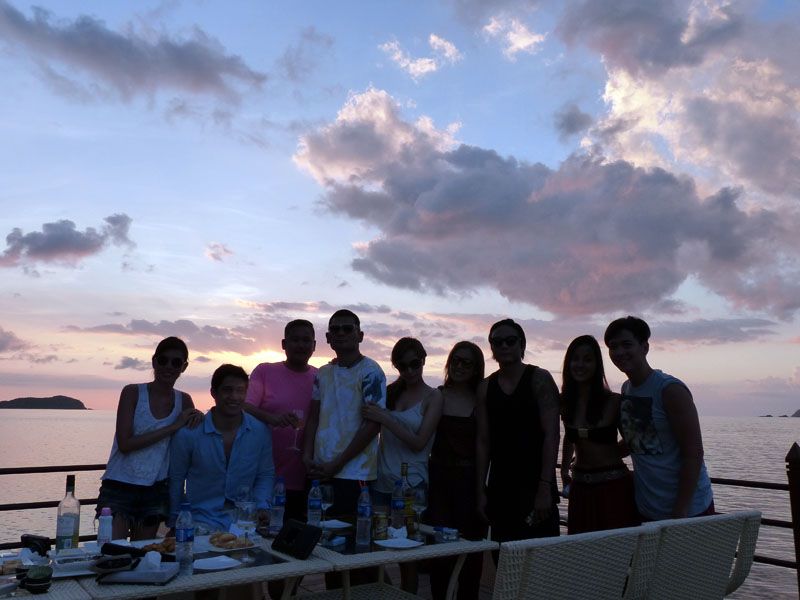 Liz!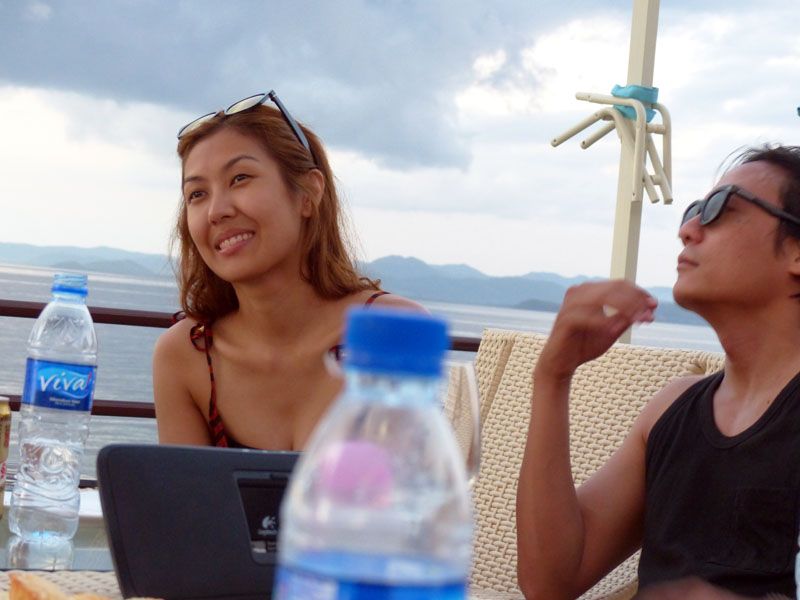 The break before dinner. May batang naglalaro…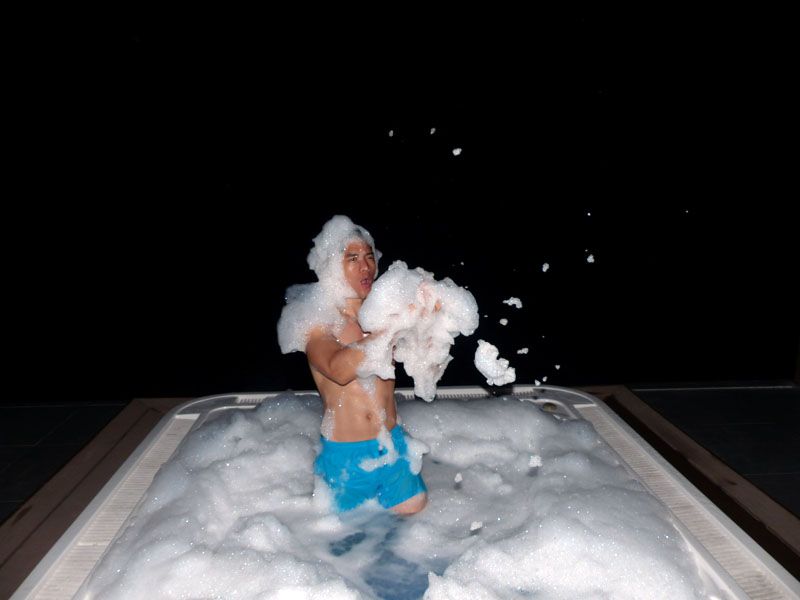 At may nainggit! haha!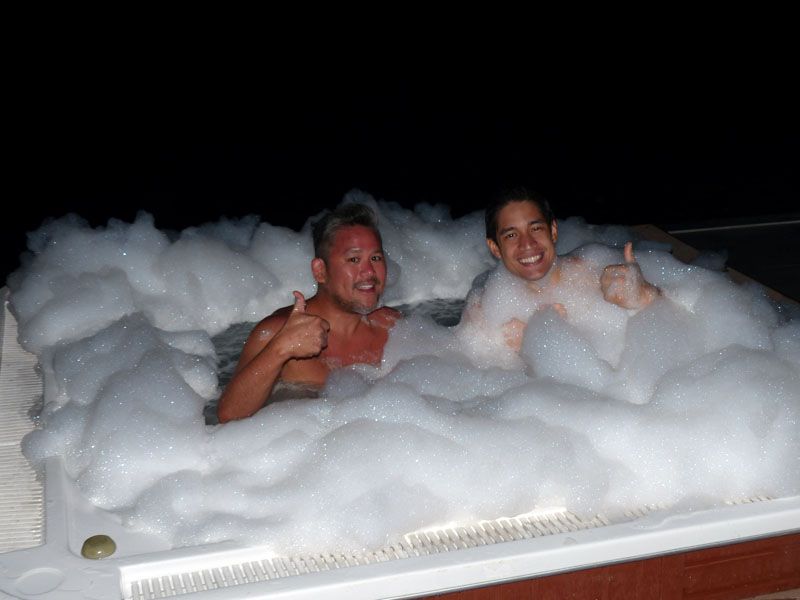 Tambay 101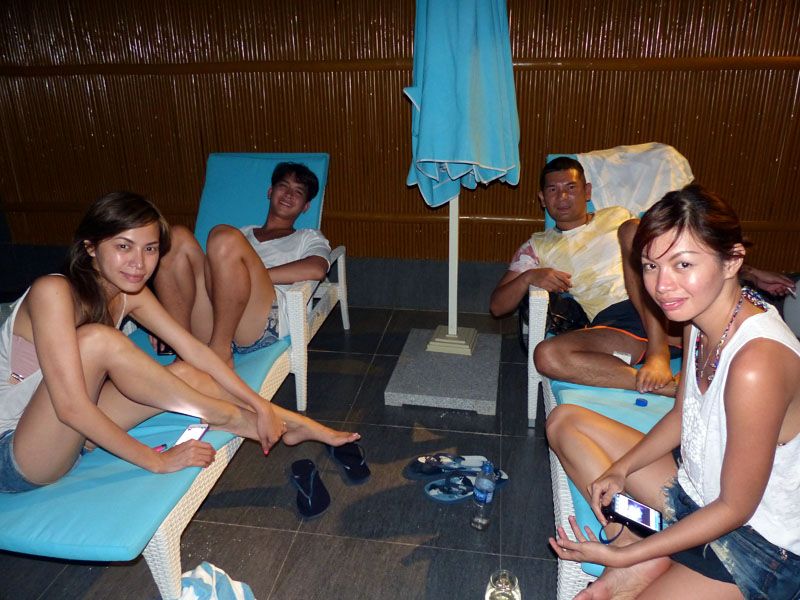 Seafood dinner naman! We decided to try the upper cabanas again! Ganda eh!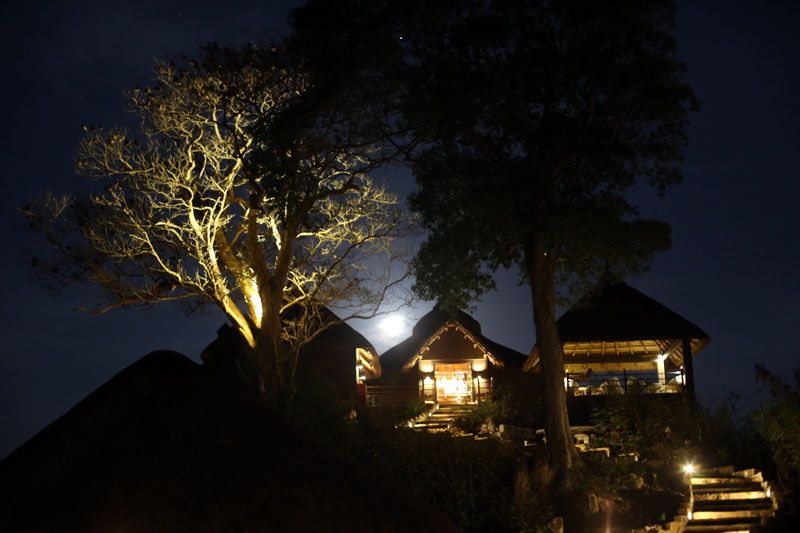 Parang lalabas ang Titanic any monument!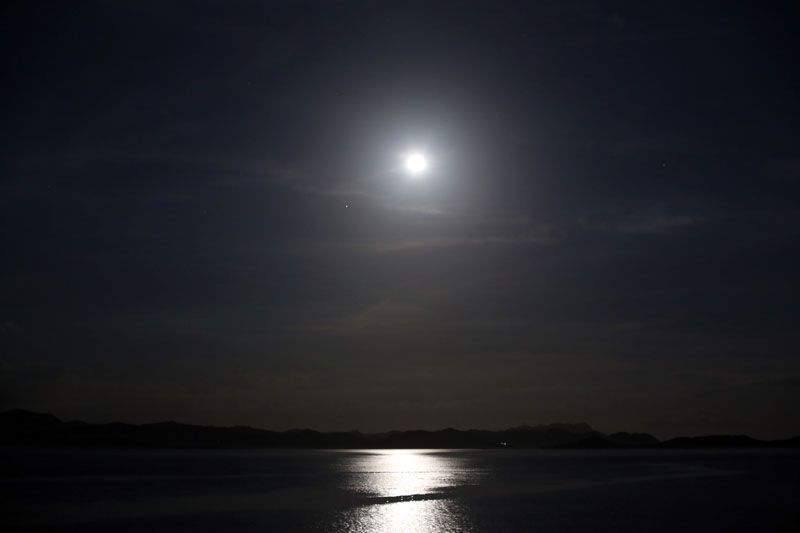 Robby

Bianca is always so gorgeous!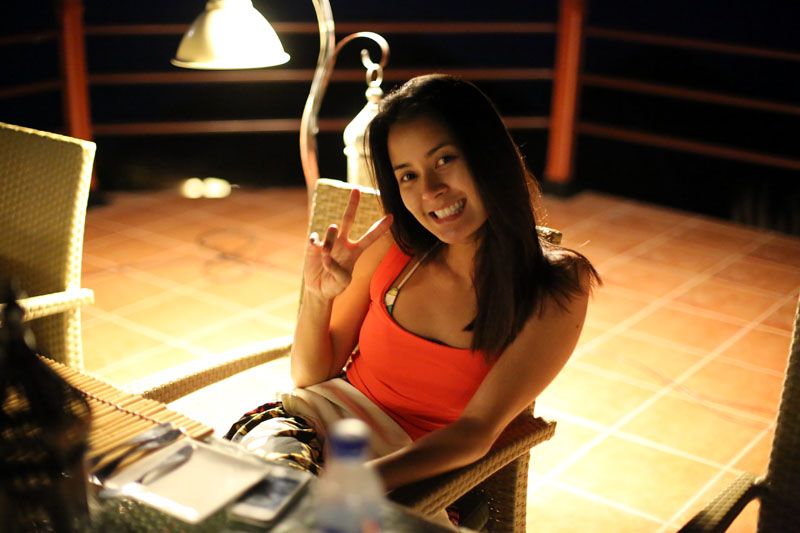 Guy and Pip. choz!

D + V

Charmy!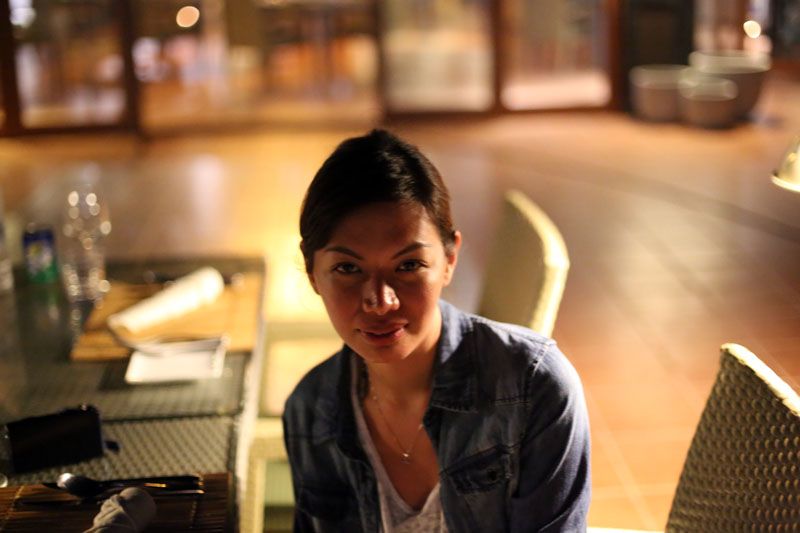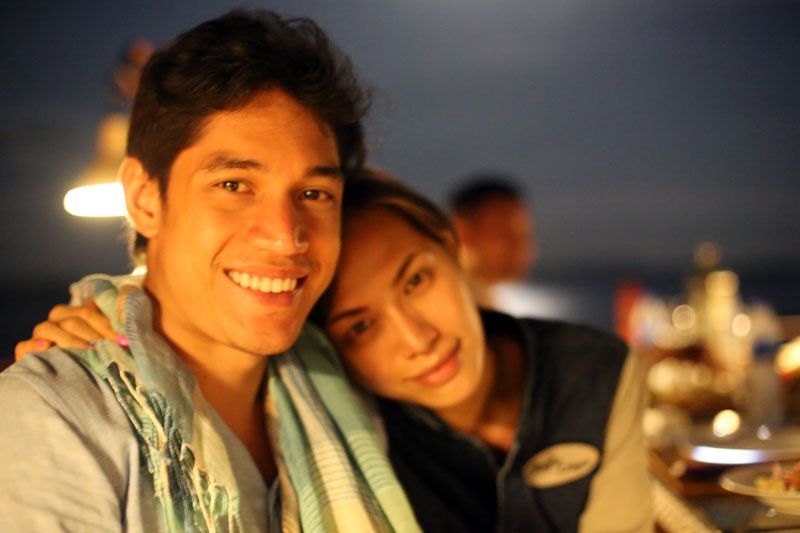 Pusit.. hahahah!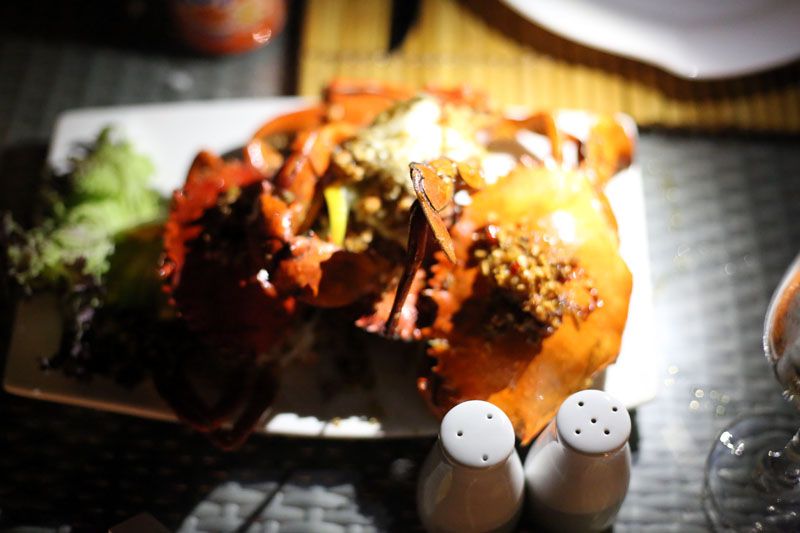 Naadik lahat sa cookies nila!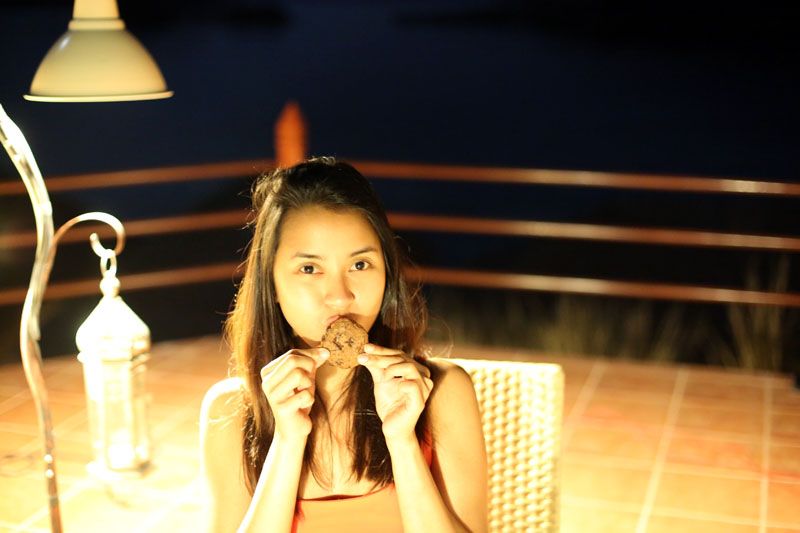 Ang fresh ni Mamang Liz!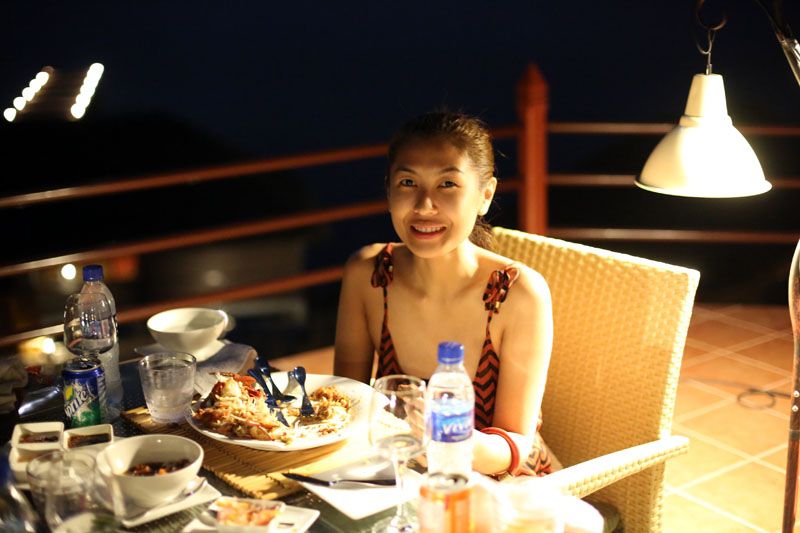 Bet ko yung Koreano lang ang peg!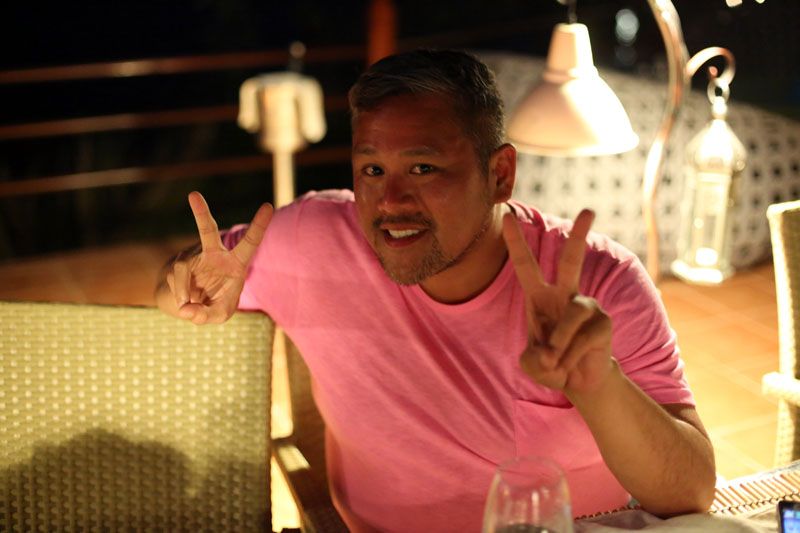 Aids!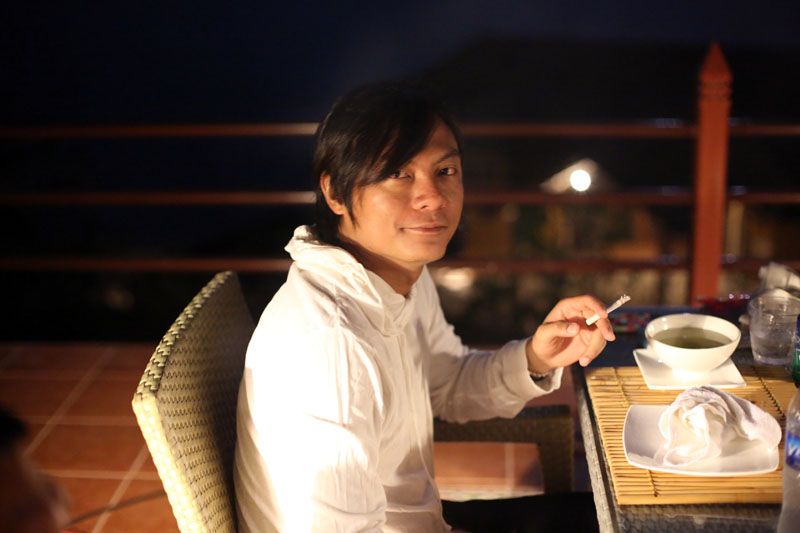 V! Ubus ligaya? haha!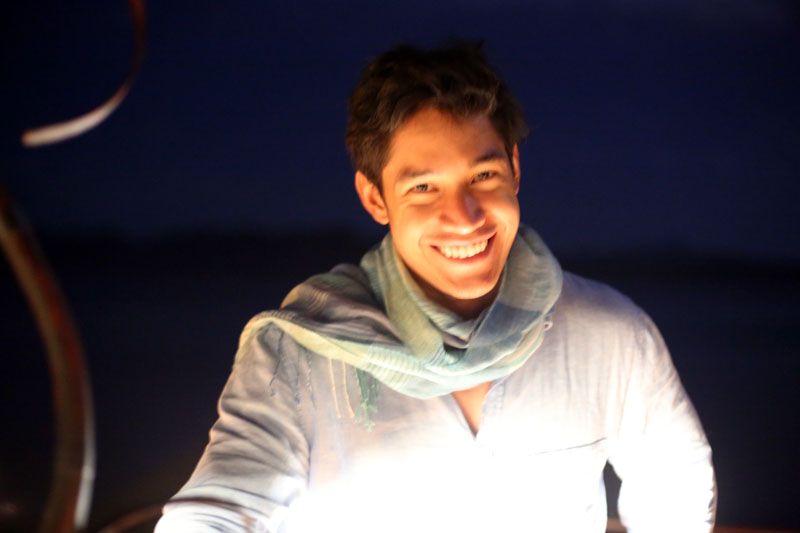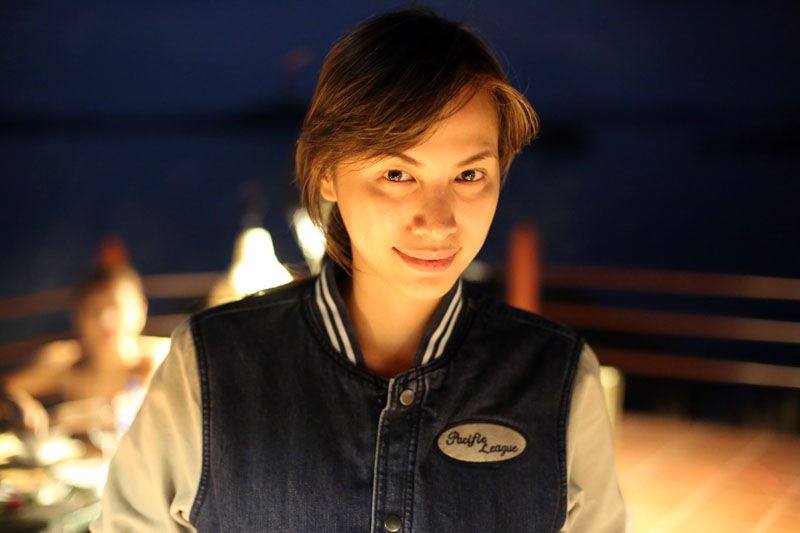 And.. PSY! choz!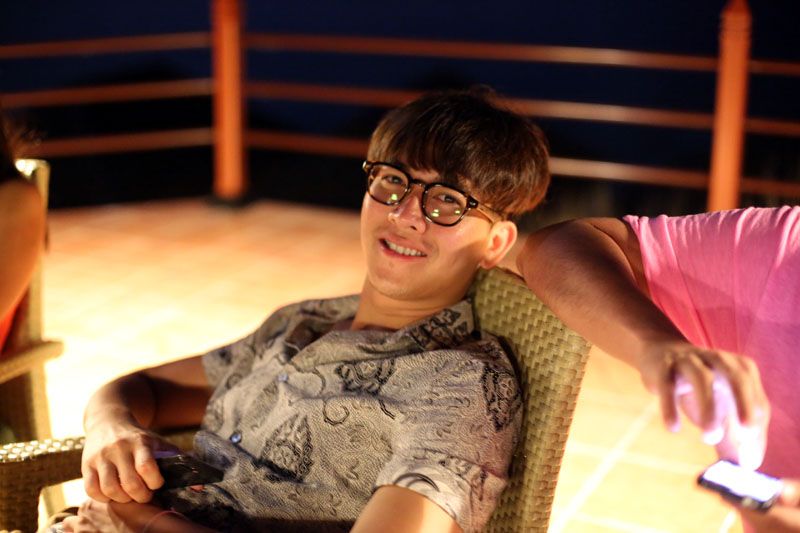 GGSS! haha!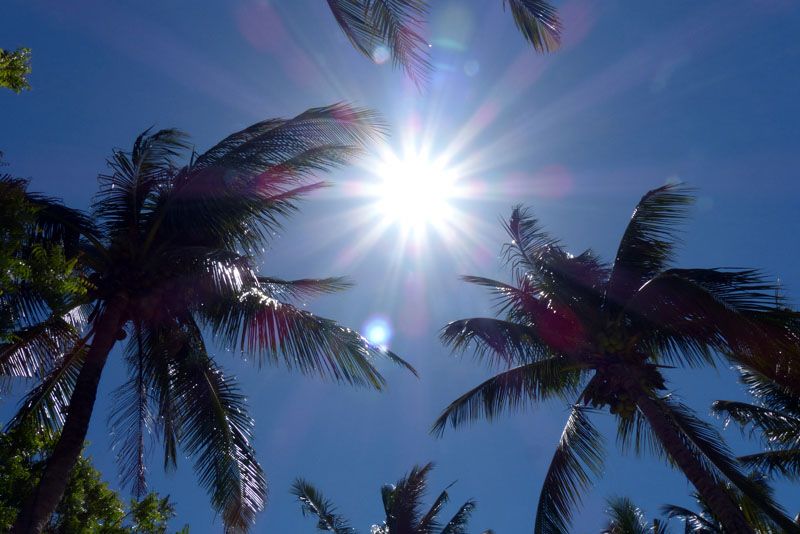 May nahuli na naman akong SIRENA!

We did the island hopping tour. Since maalon, we just stayed sa nearby kanto. choz!

B and ASHA!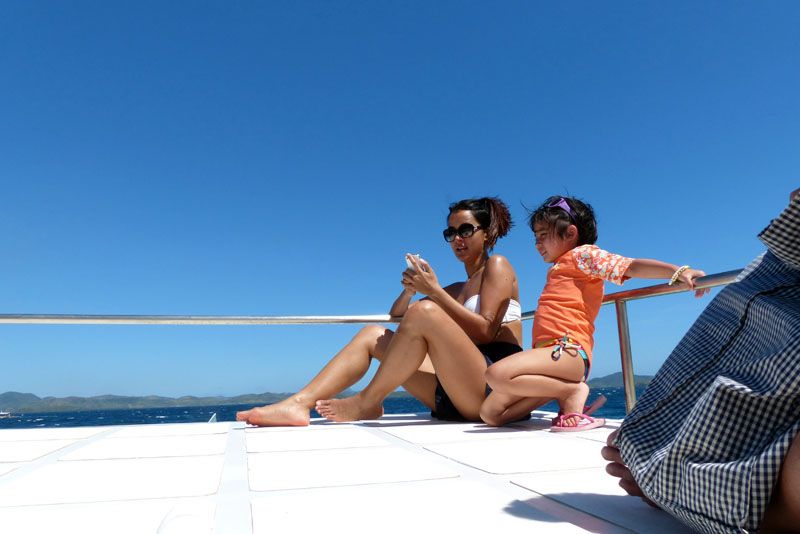 Charm, V and me!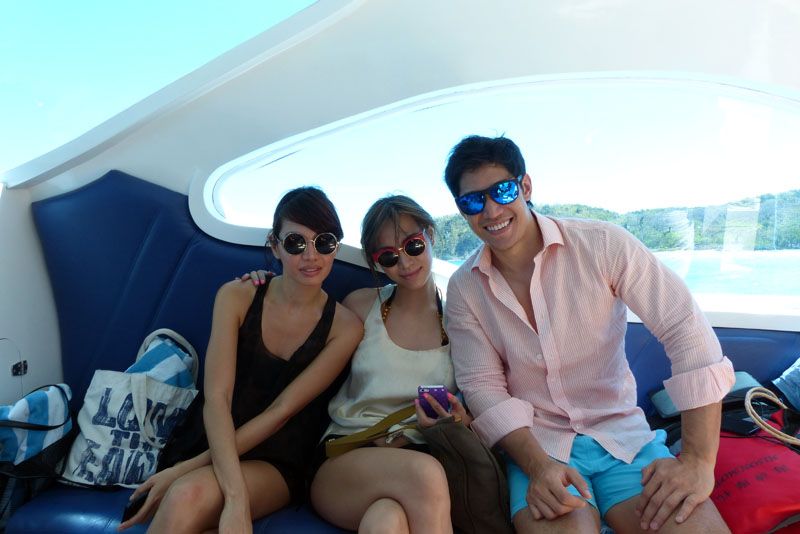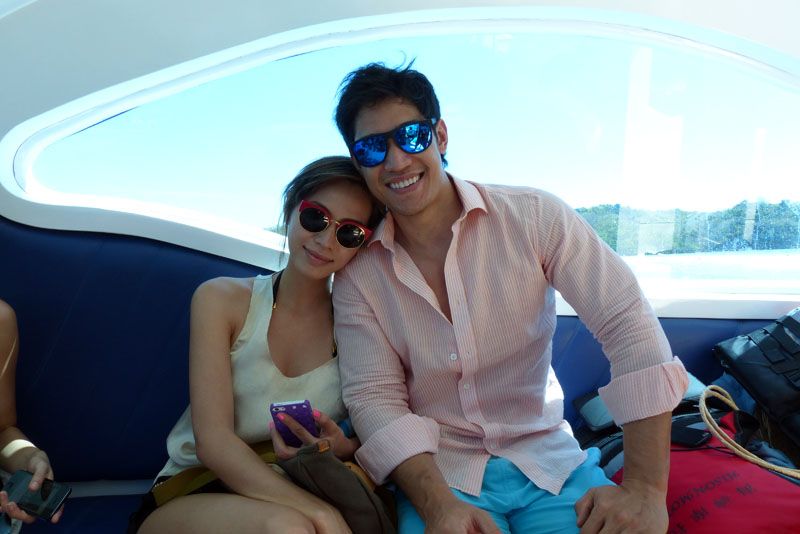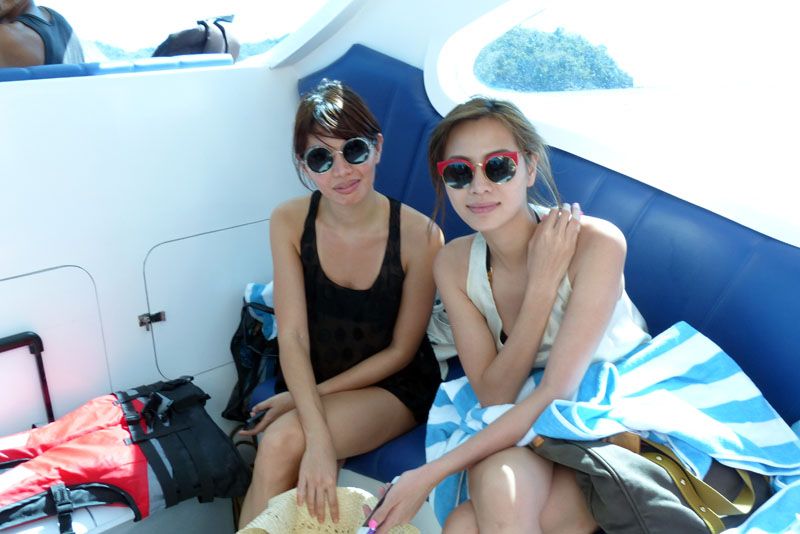 Nagmiming ang peg! Peer pressure ako dito ha! haha! Takot ako sa malalim! haha!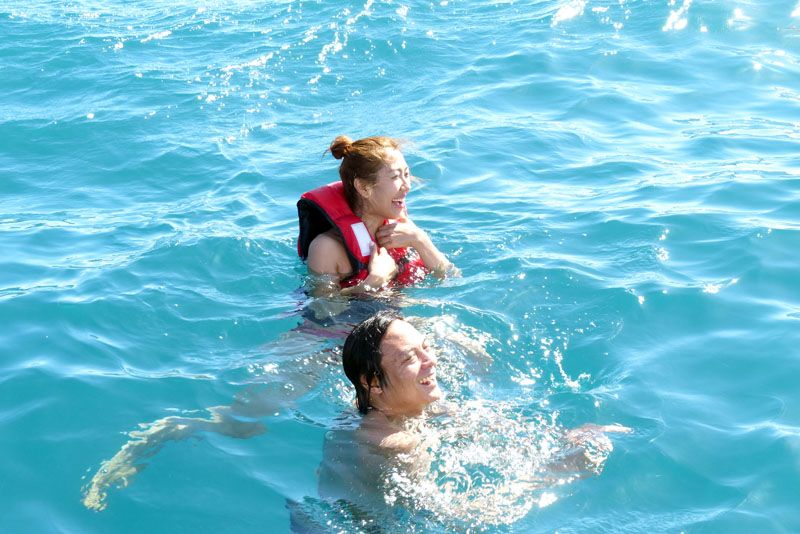 Akala mo sinong hindi takot, kung makahawak naman sa lubid! WALANG BITIWAN! haha!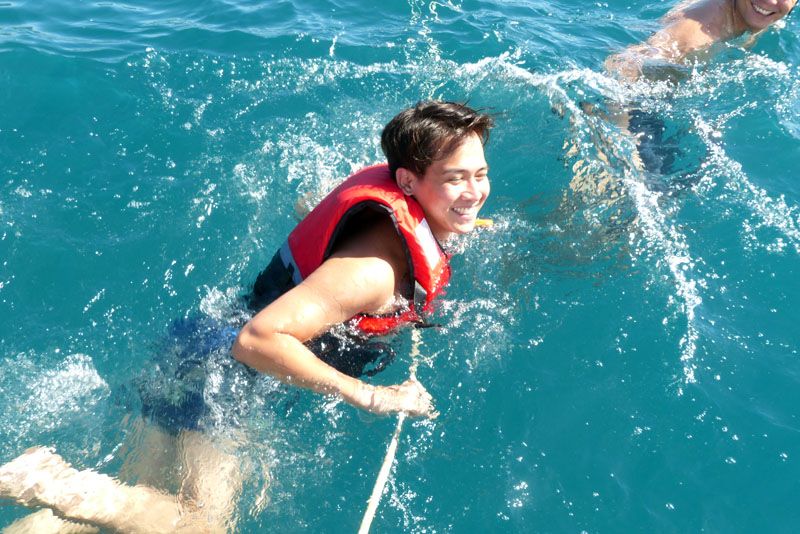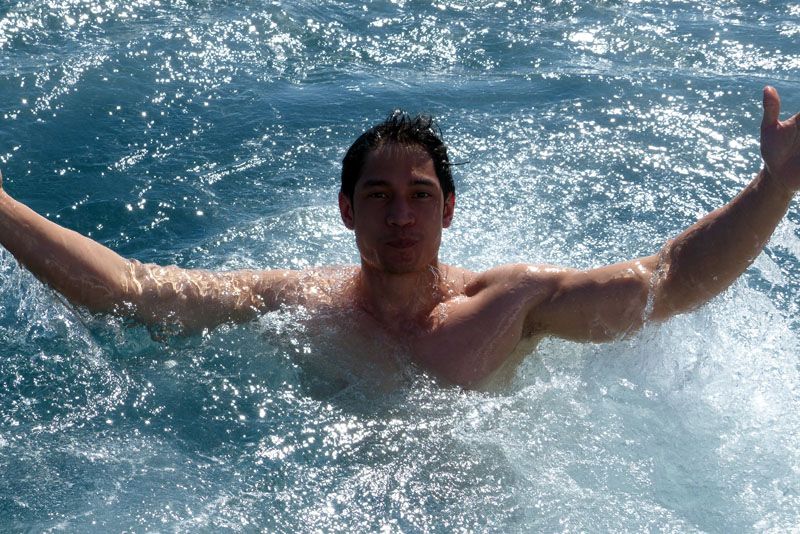 B, gusto ko matuto nito!

Naubos cam memory namin ni V 🙁 We didn't get to take a lot of photos of the sand bar. But after dun naman kami nagsunset. May sand bar sila. Perfect very TGIS!

The owner Dr. Hammad flew in to meet us. So we had dinner ganap. He's super nice. Dami nya palang resorts from Maldives to Pinas!

Sabi ni V, hanggang dito may slit?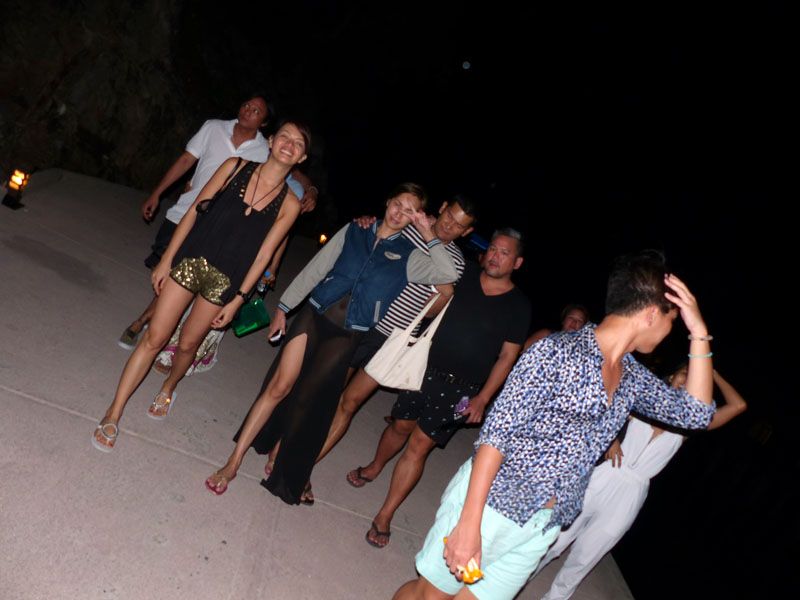 Emotero y emotera!

I've known Nixy from Highschool. kakabagin ka dyan pag kajoin mo. Baklang parlor ang humor!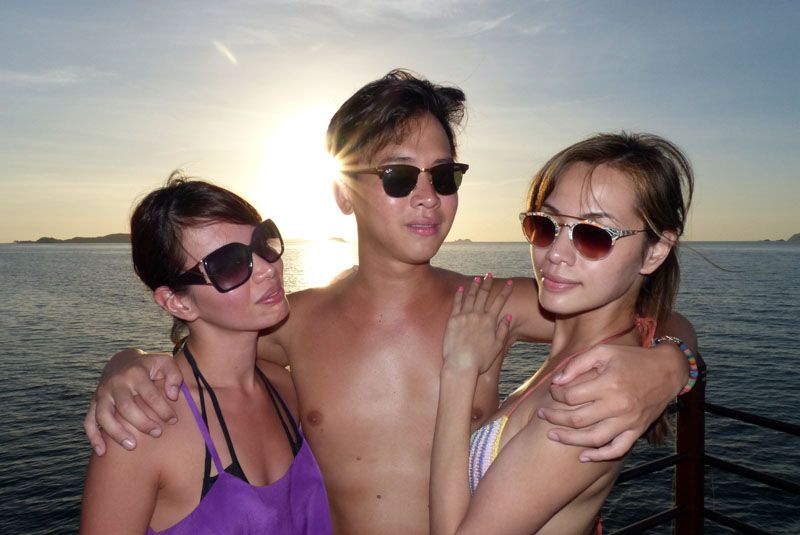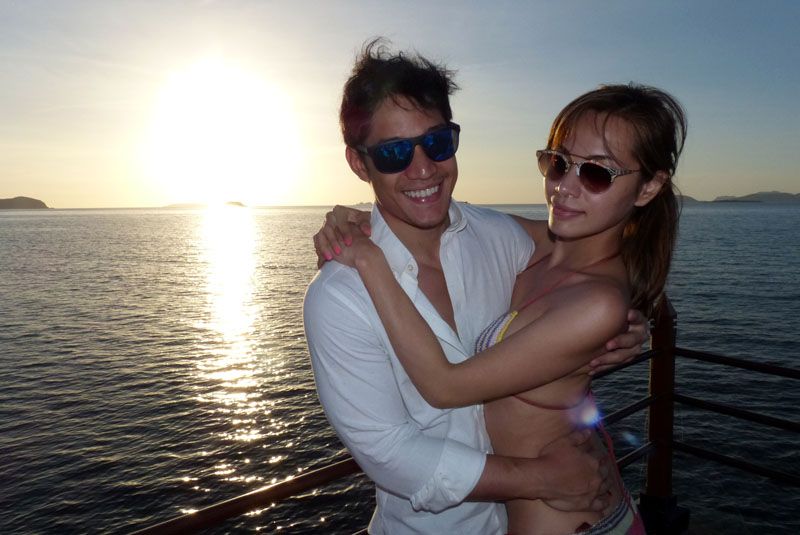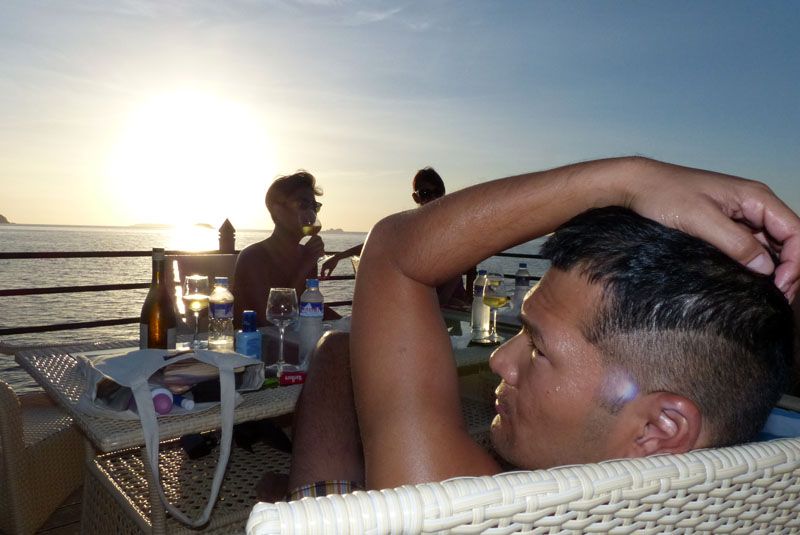 Easter 2013!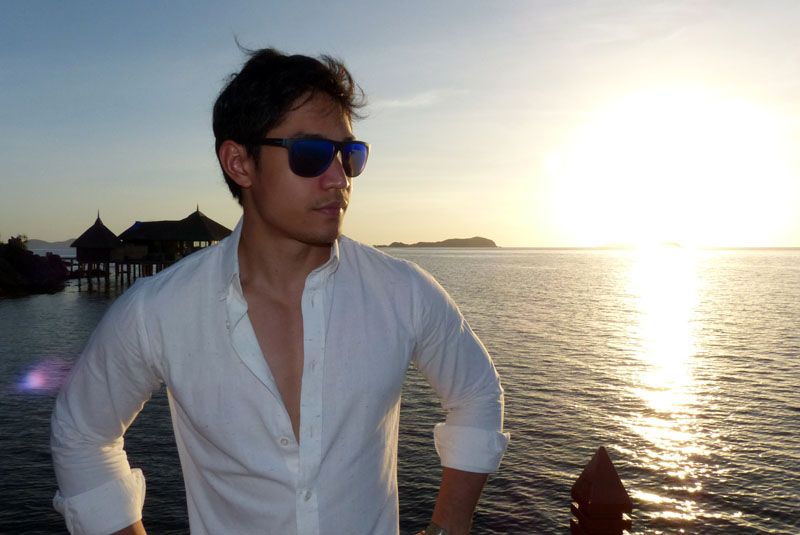 We have more photos from Instagram! Check here!
From RobbyCarmona
From NIXALANON
From CHARMAINEPALERMO
From IAMSUPERBIANCA
From LIZZZUY
From RAJOLAUREL
From VICTORBASA
From DIVINEMLEE (photo flooder ng taon! haha! i have the main photos so i can post that here)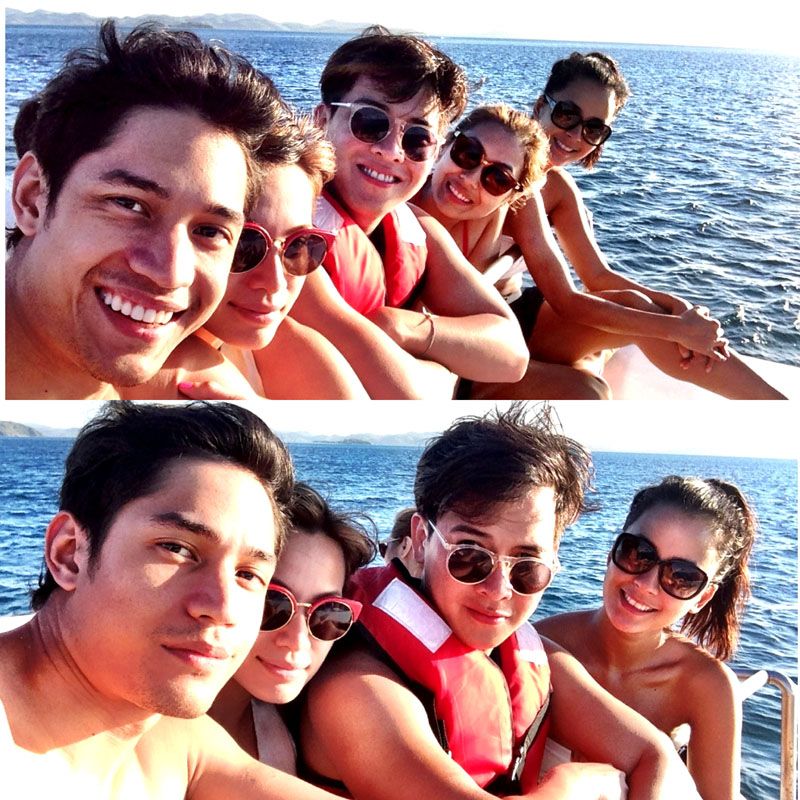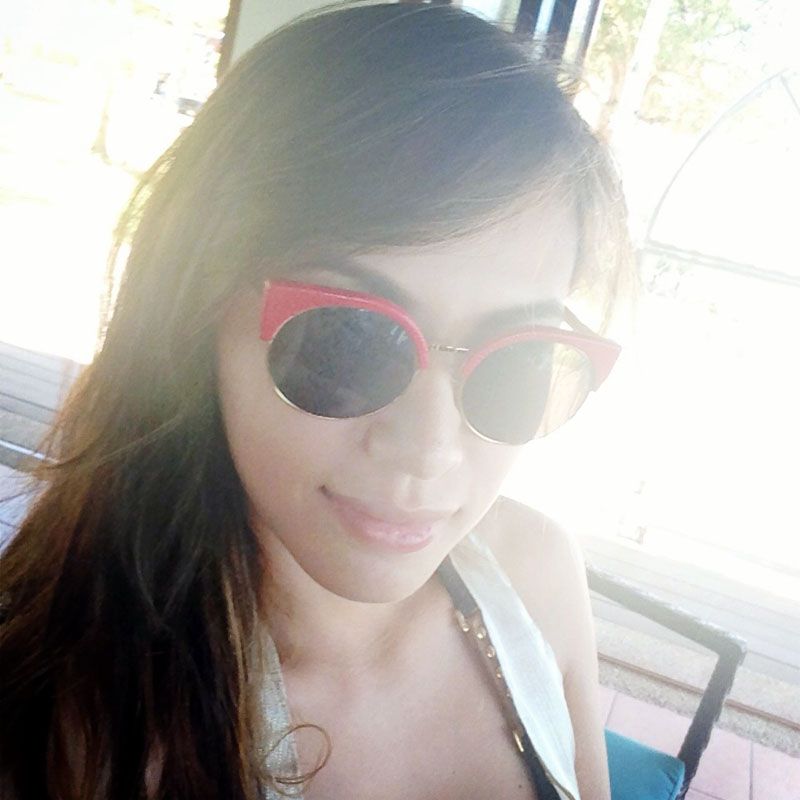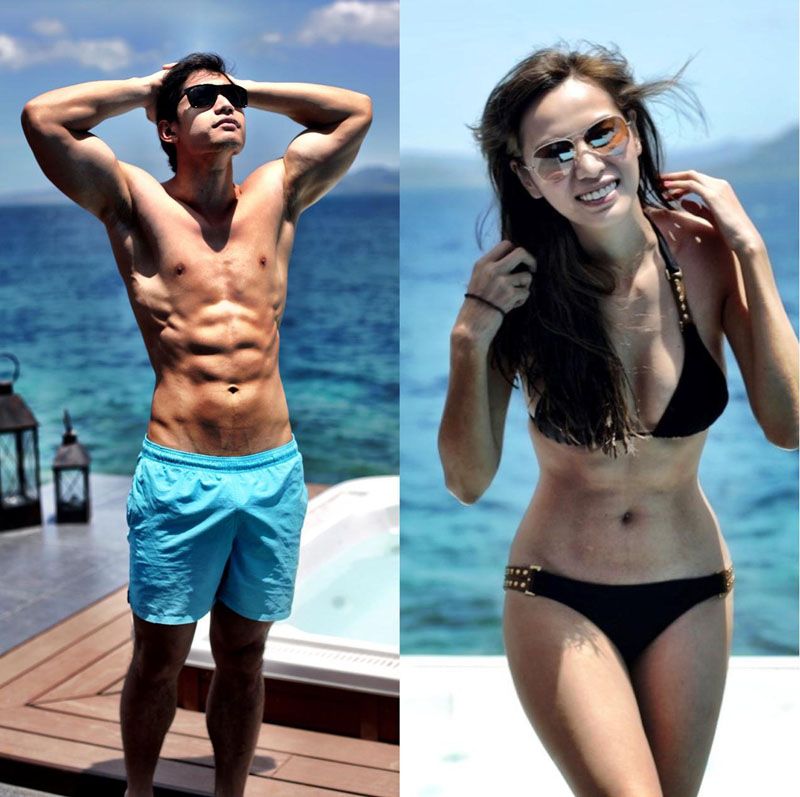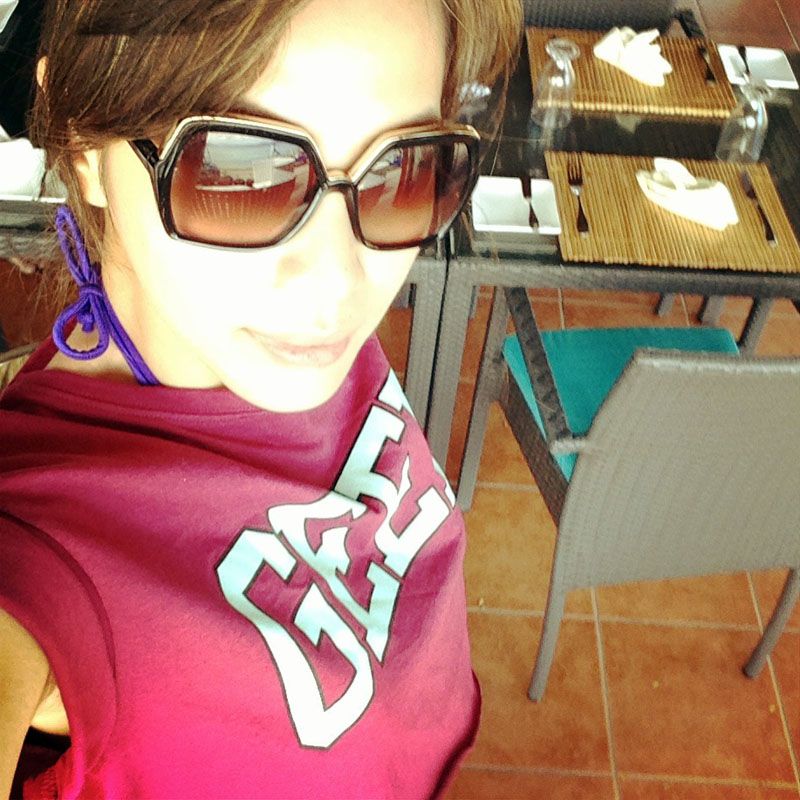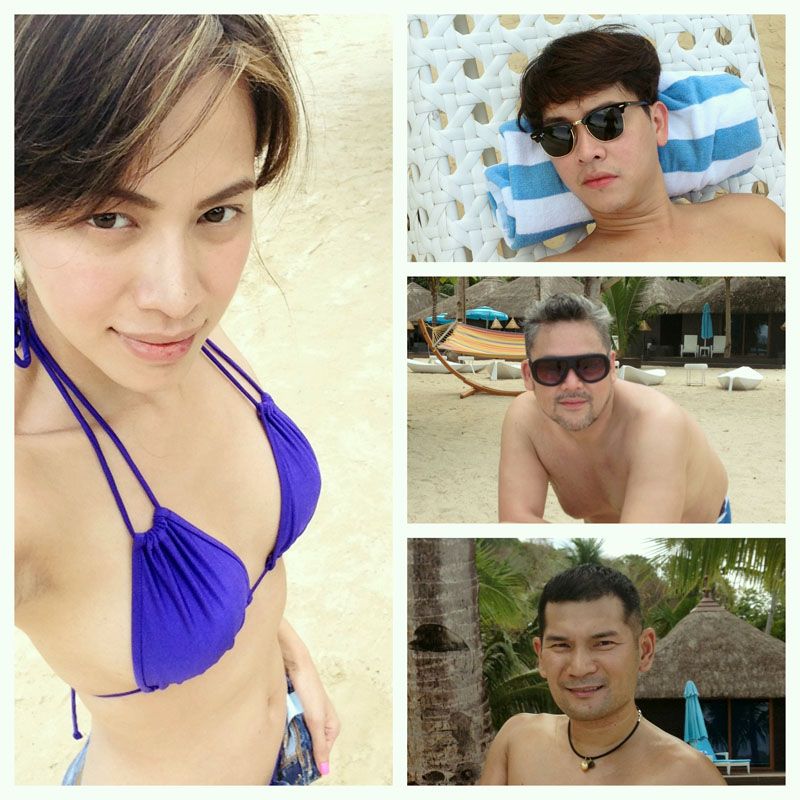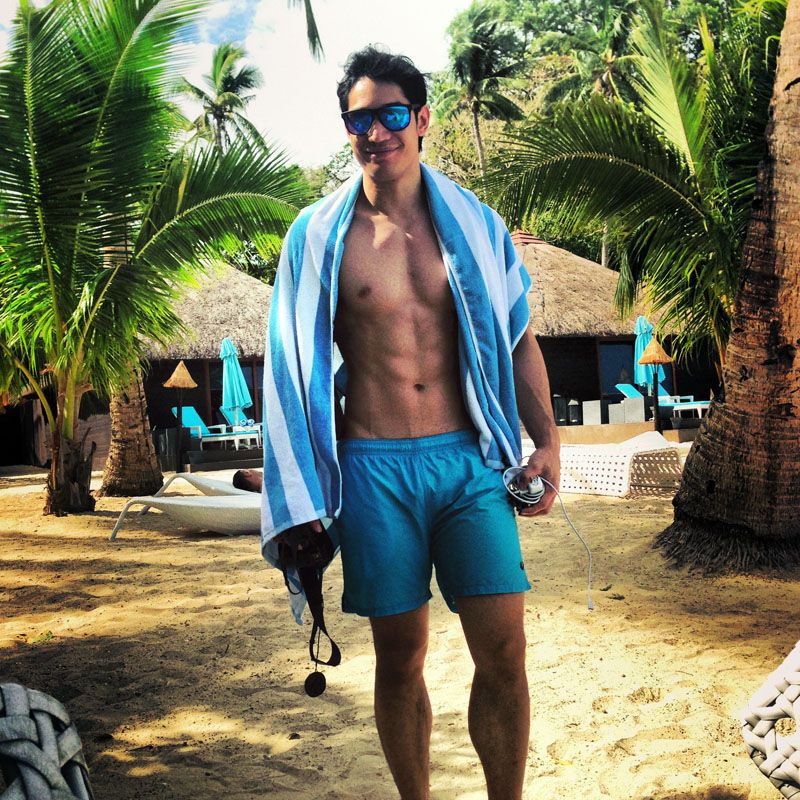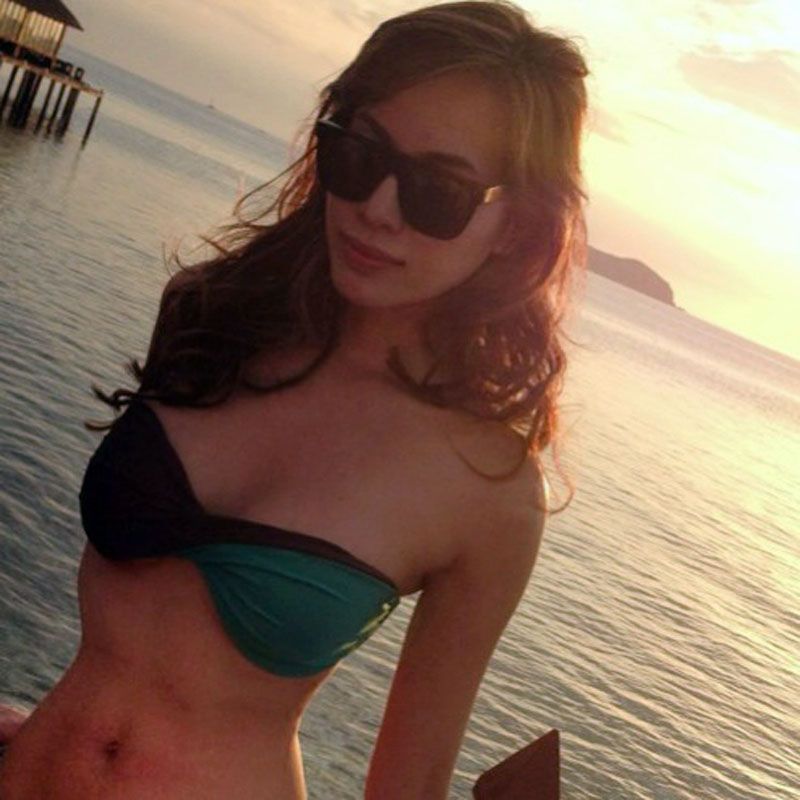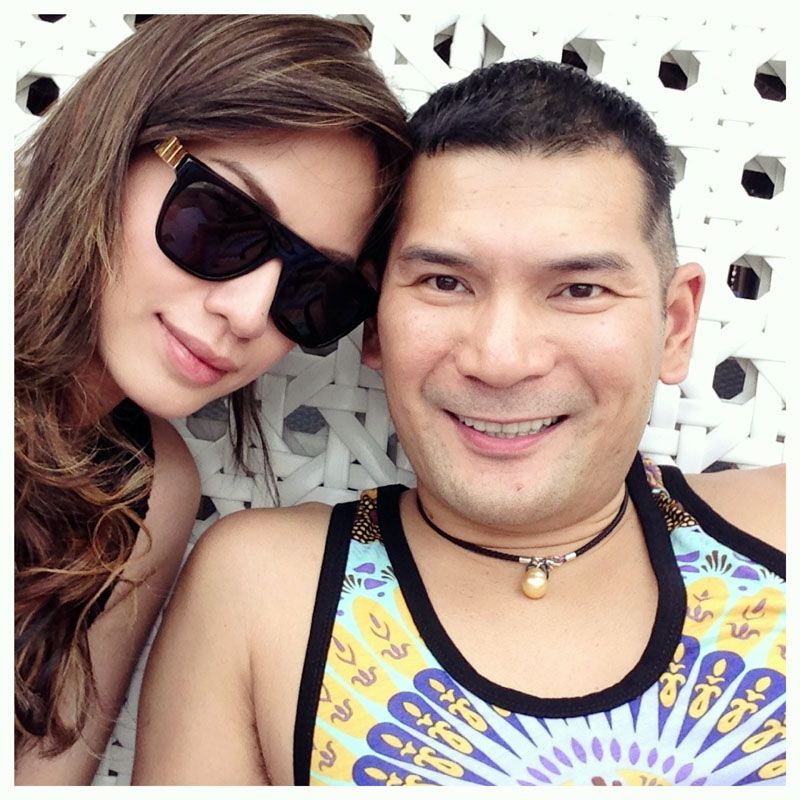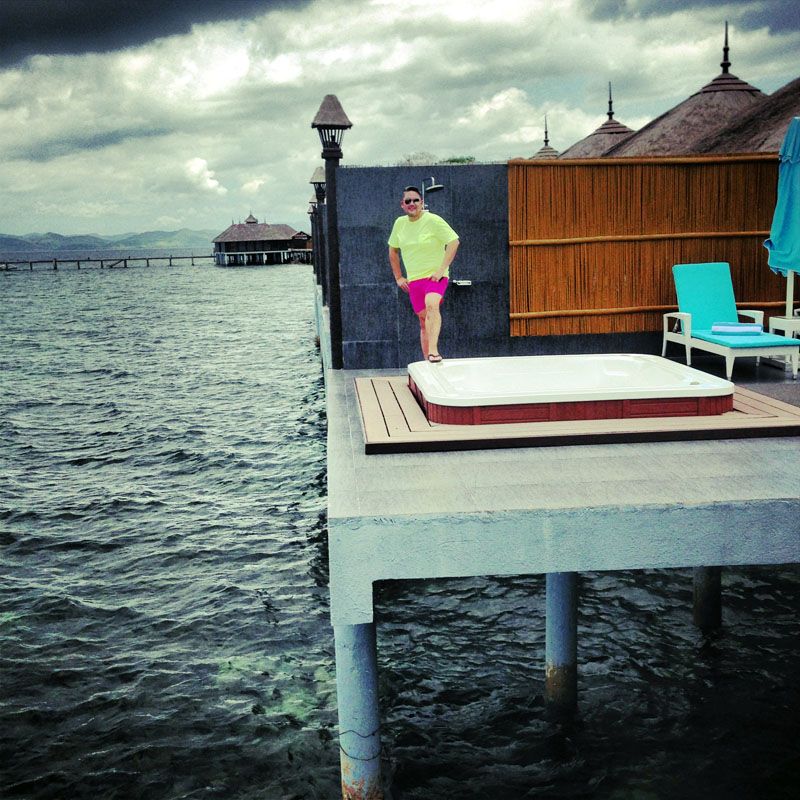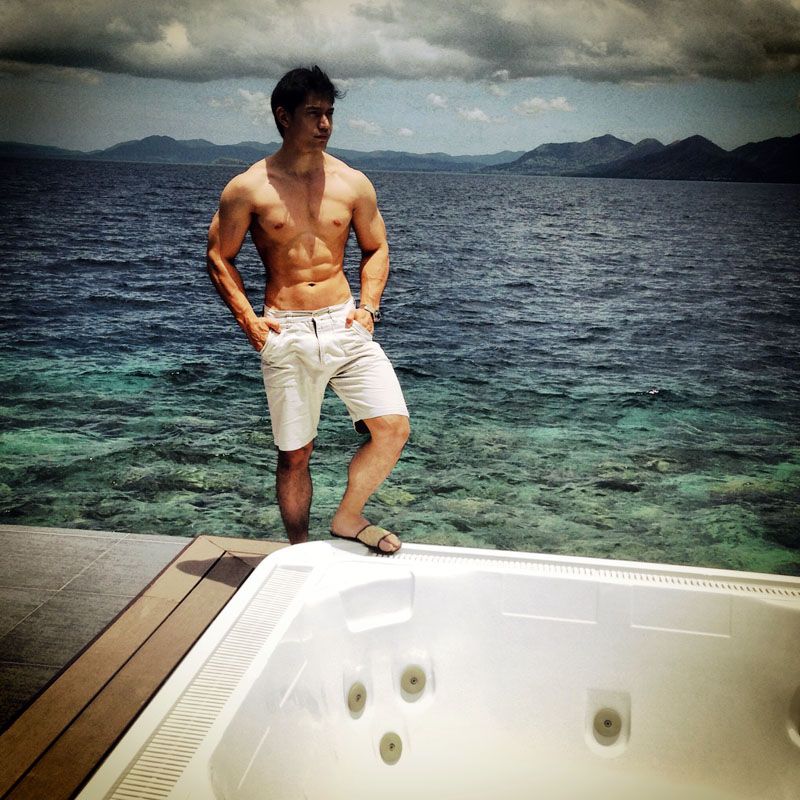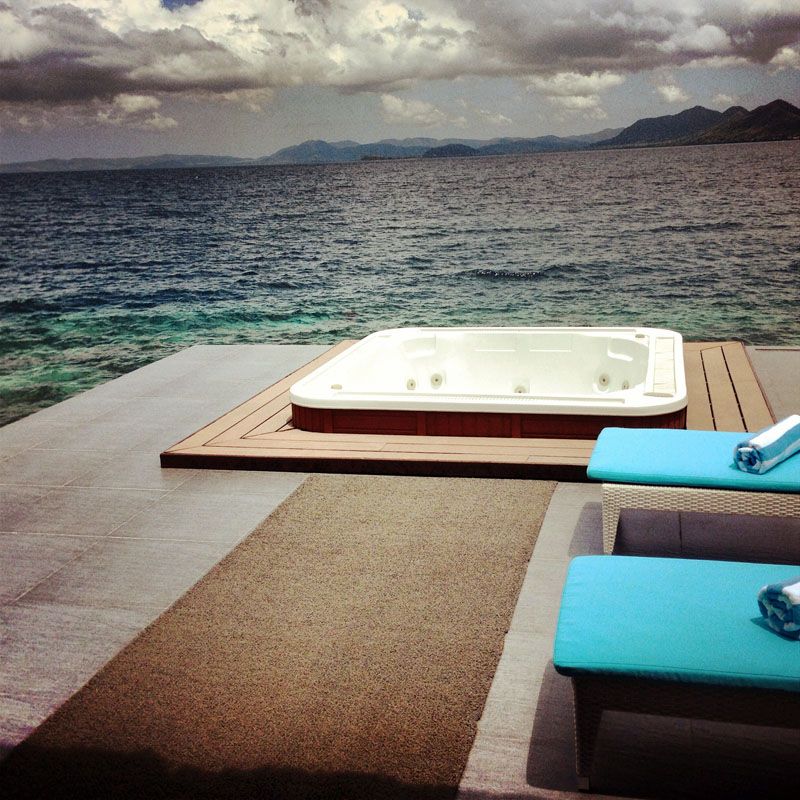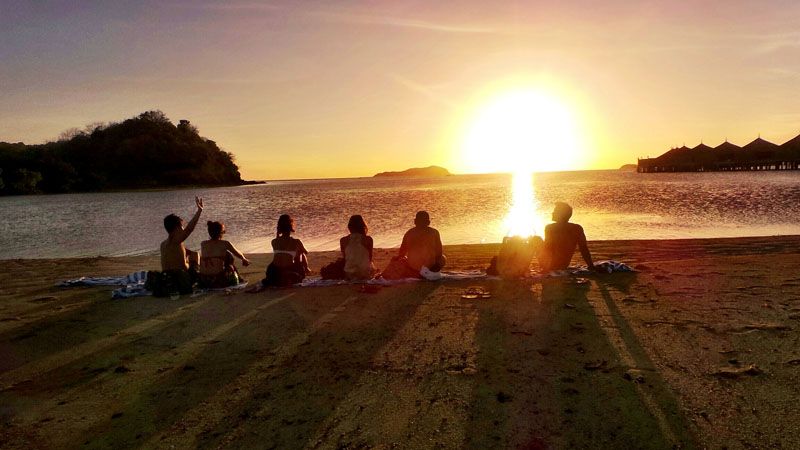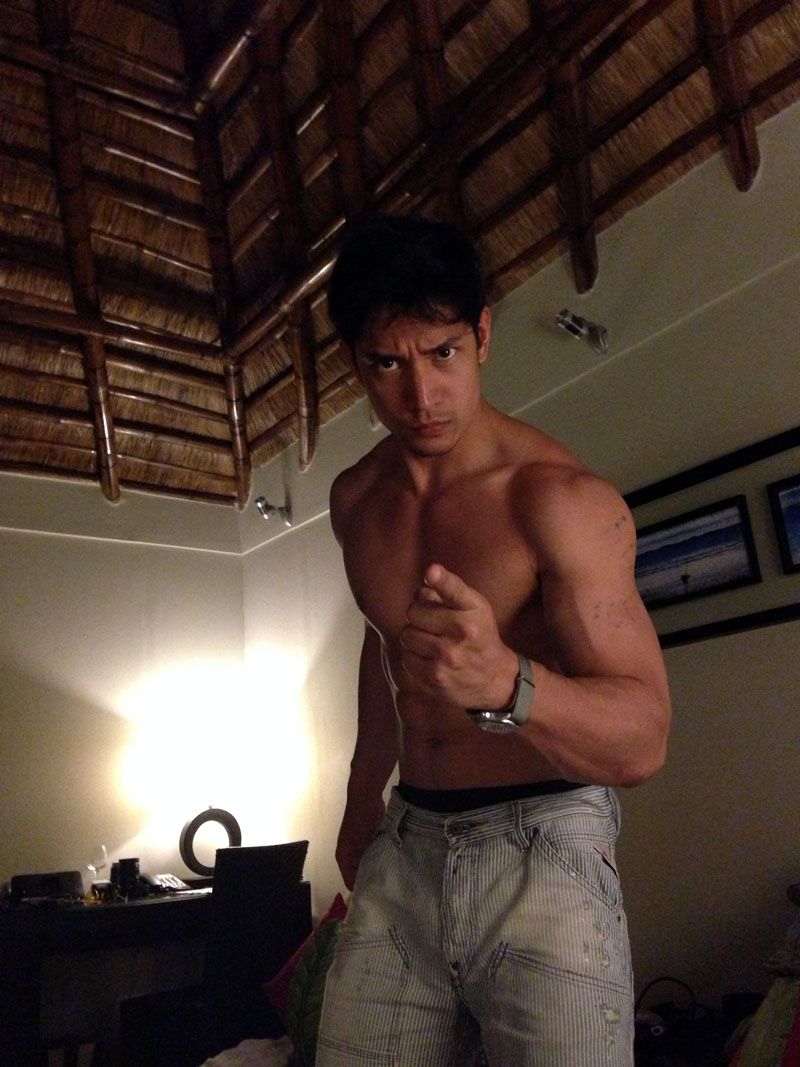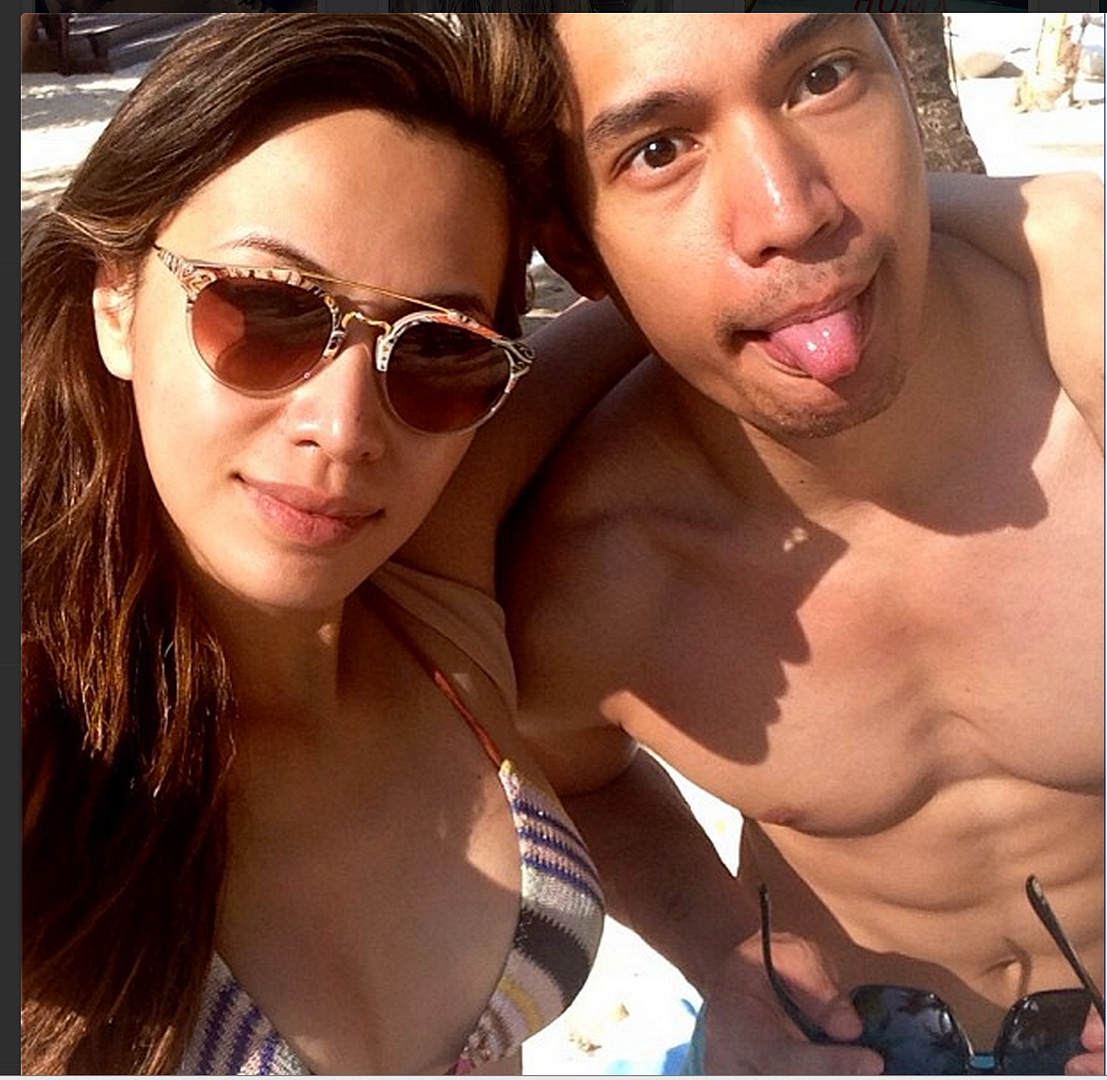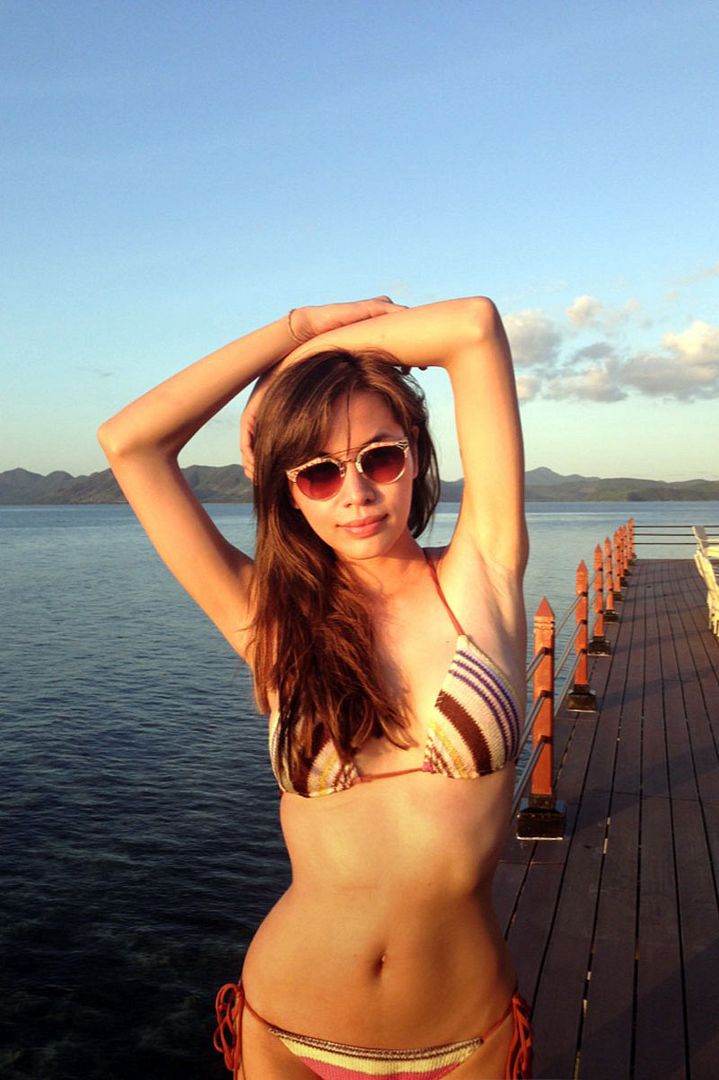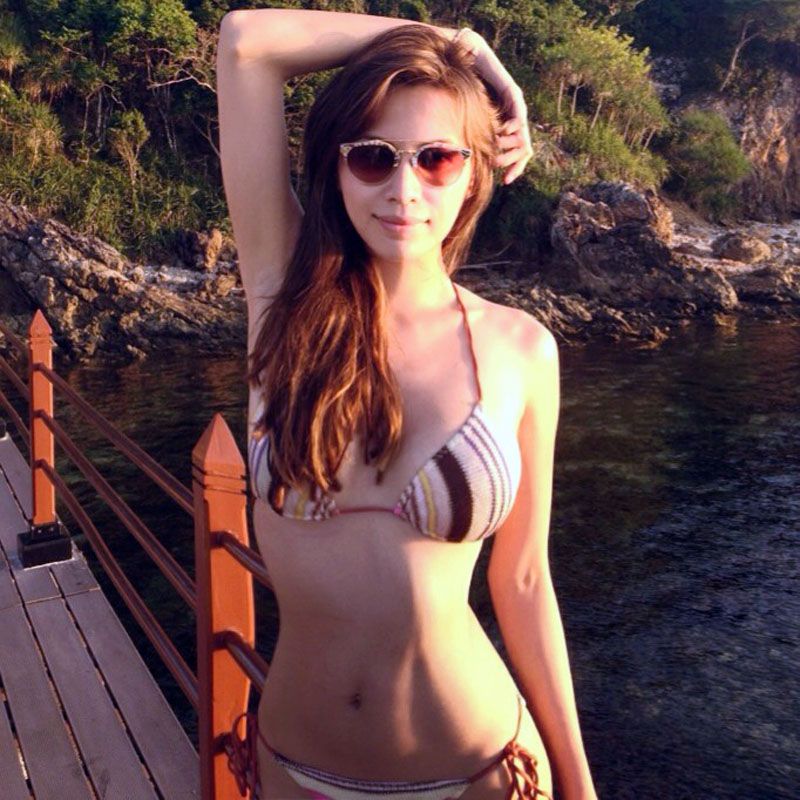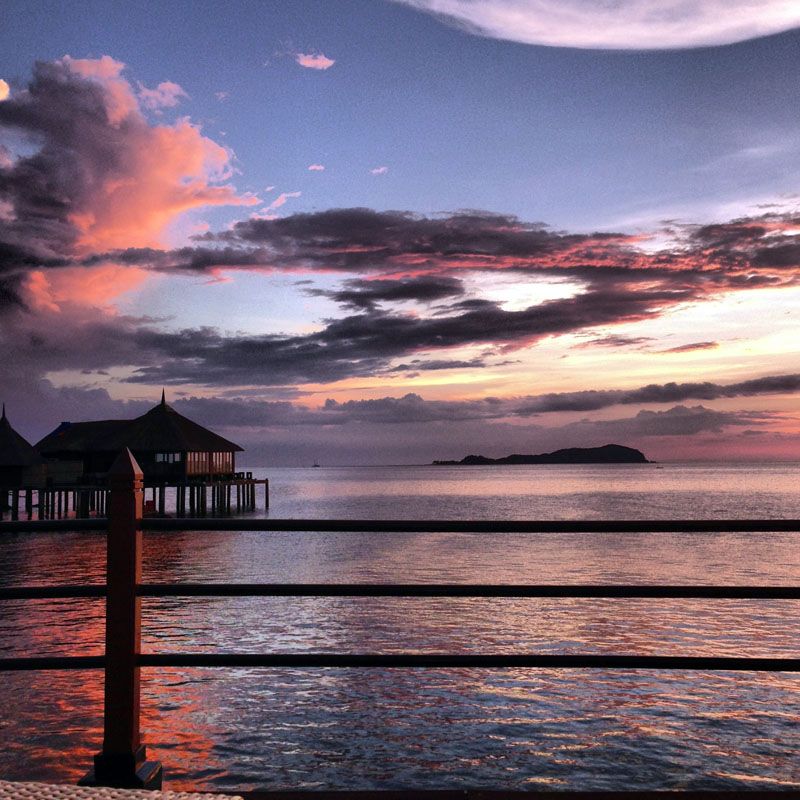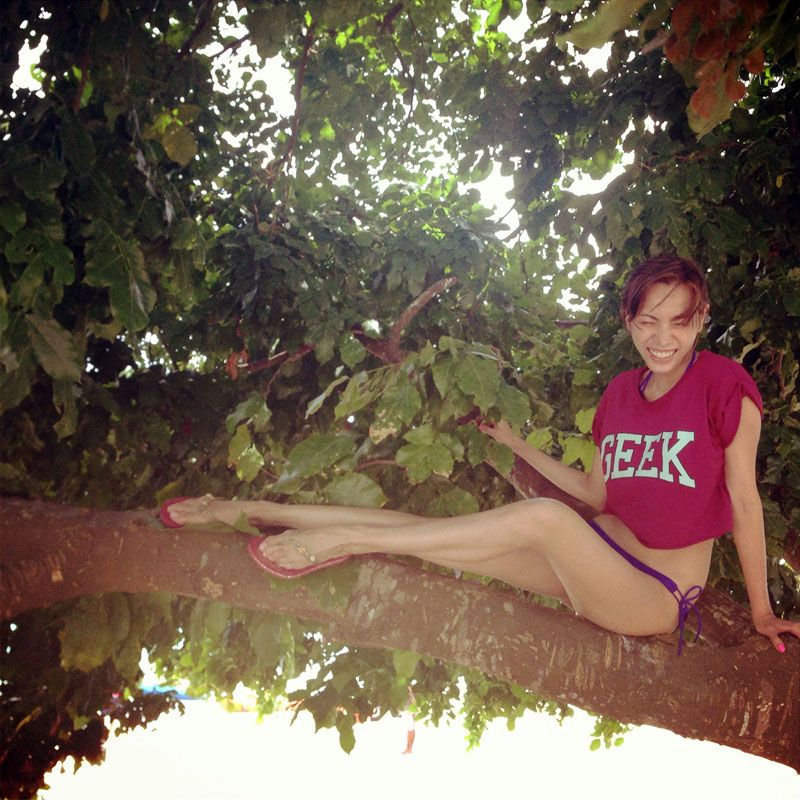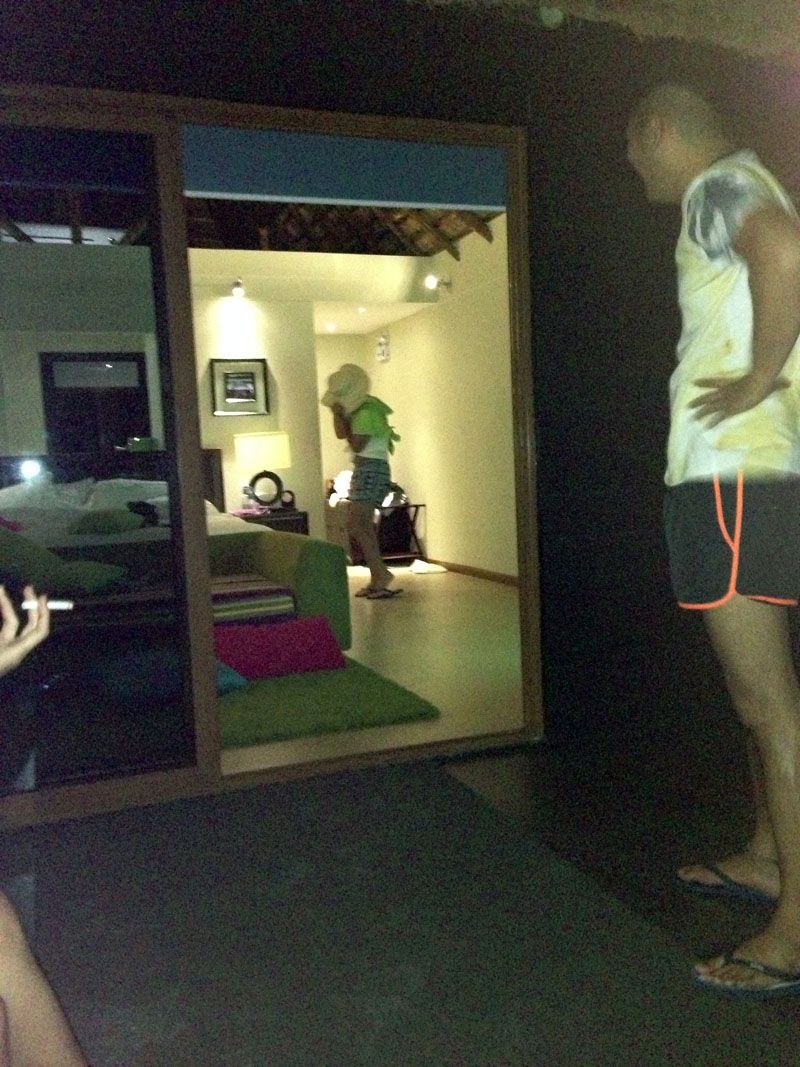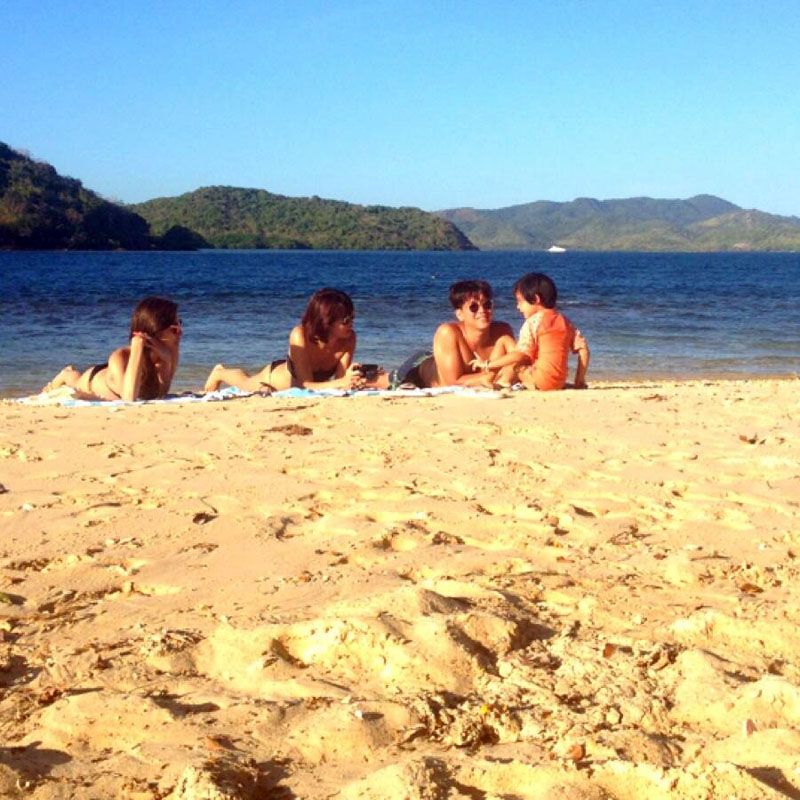 From CALUMPANG- BEST IG AWARD! ang sarap kasama sa bakasyon, nakakaganda ang photos!
HAPPY EASTER!
Much love,
D