I shouldn't be left alone… DIY ala Charlotte Olympia Heels
I shouldn't be left alone… DIY ala Charlotte Olympia Heels
I hate boredom. Kung ano anong nagagawa ko. Minsan effect, minsan isang malaking disaster. When I was younger muntik ko na masunog ang balur ng mudak ko. So i decided to stay away from anything na may oven  and heavy equipment. haha!
I was looking for my Charlotte Olympia heels dahil bagay sya sa outfit when I realized na pinahiram ko pala sya. Eh paano yun, set na yung mind ko na yun ang gagamitin ko! Ayoko naman mahaggard yung pinahiram ko kasi Tuesday nya pa gagamitin ang chaka nung, hiramin ko back then balik. So I decided.. gawan ko ng paraan.
Eto yung hinahanap ko na heels oh…
Any how, kinati na naman ako mag DIY. If may super idol ako sa ganyan si Mareng Martha Stewart yun. Pero sana mas fashion oriented, ang dami na kasing paso paso sa balur eh! haha!
So anyways, kung bet nyo yung CHUMACHARLOTTE Olympia.. eto na!
1. need nyo ng old pumps or shoes, yung mukhang d nyo na talaga susuotin (para kung fail, keri lang). This is my old Primadonna pair na hindi ko masyado nagagamit kasi plain. Baguhin natin ang tadhana nya
2. Daming Extra beads ni Kermit.. HMMNNNN.. optional toh kung gusto nyo like me na palaging drag queen ang peg!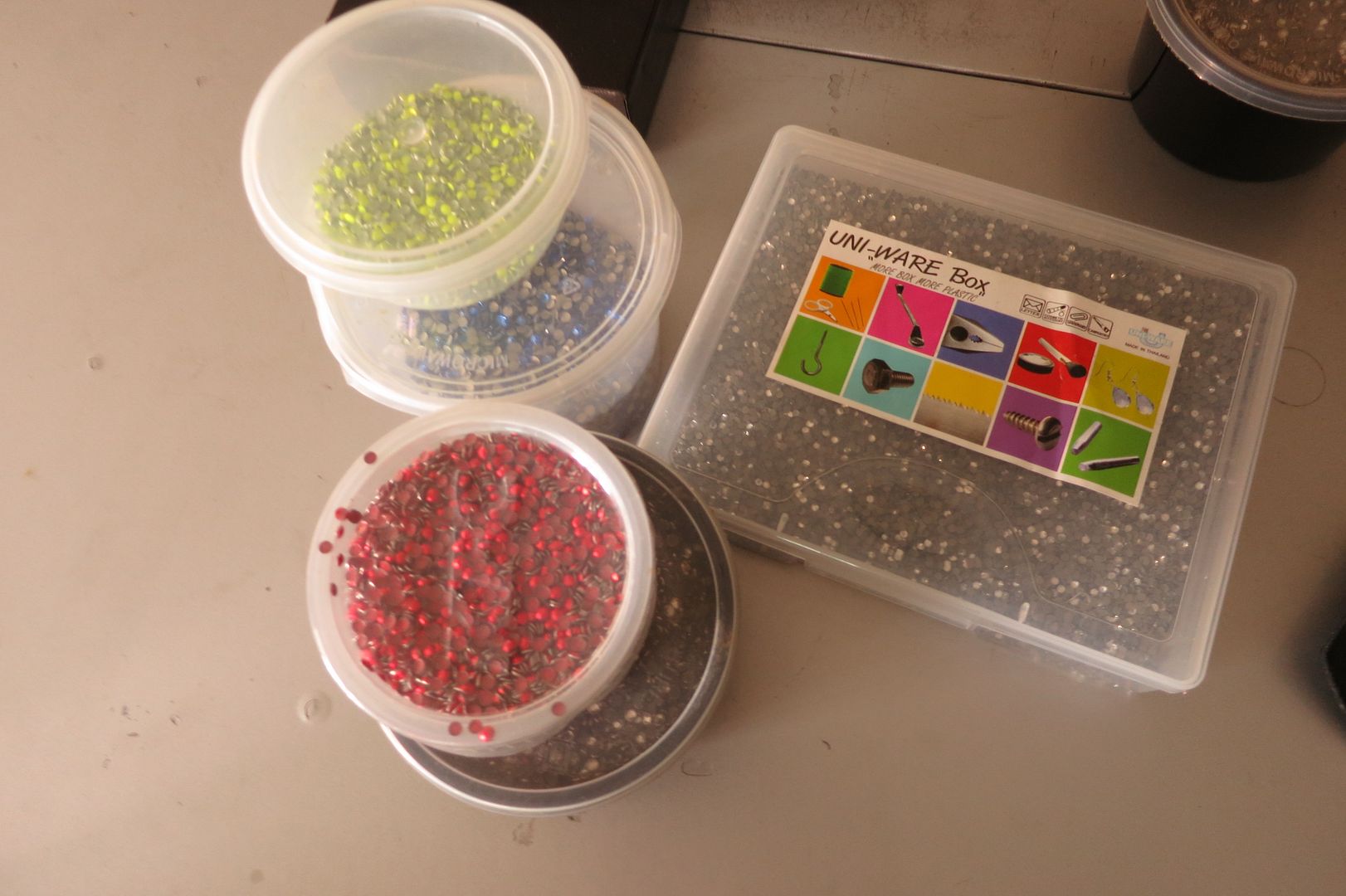 3. Masking tape
4. Nail polish! If black yung heel ng shoesey nyo you might need white nail polish! Parang primer. Oh d ba? Inaapply ko talaga sa fashion yung mga ganap sa construction site! Then of course your chosen color… mine is yellow since wala akong gold.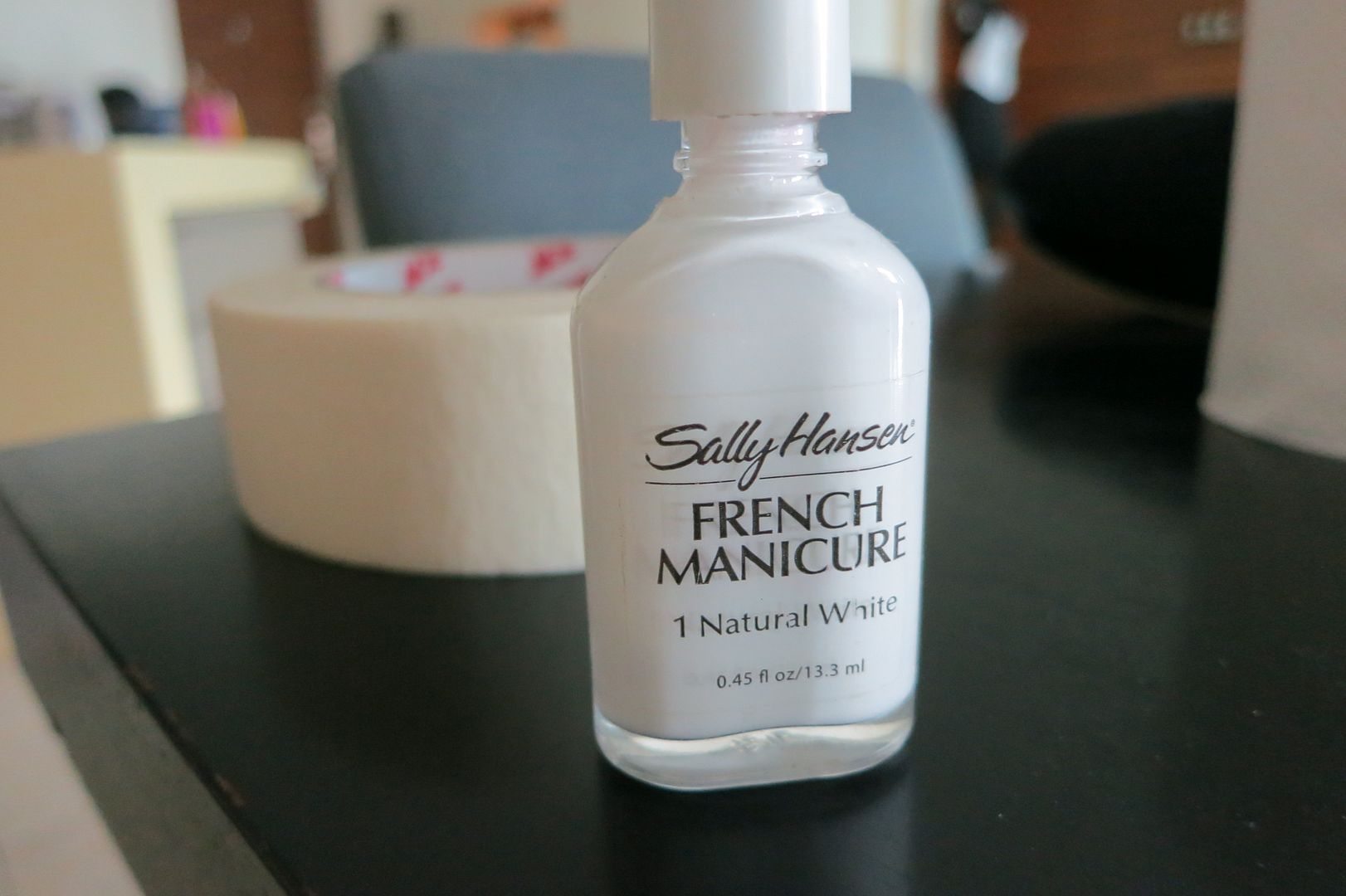 1st step is para sa mahina sa mga coloring book. Masking tape the area para hindi lumampas. 
2nd step is gamitin ang primer. Medyo hindi pantay pantay yan kasi balak ko pa naman sya lagyan ng beads. haha!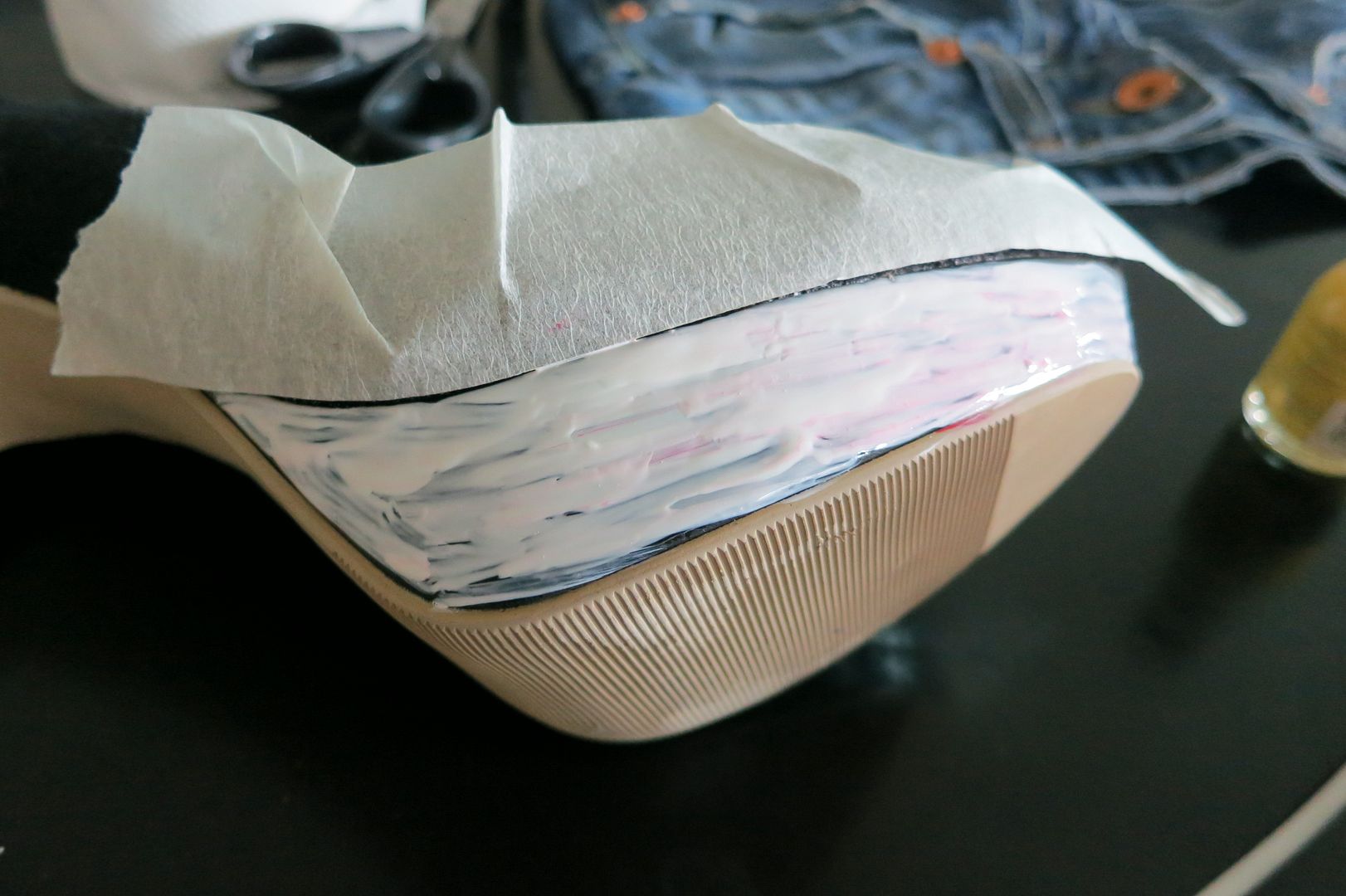 3rd would be after ng white (magpaka OC kayo and try your best pantayin yung white.. wag akong tularan). After the white part, use your desired color… YELLOW for me. Medyo hindi pa sya pantay koz ang tagal matuyo and i wanted to take a photo kagad.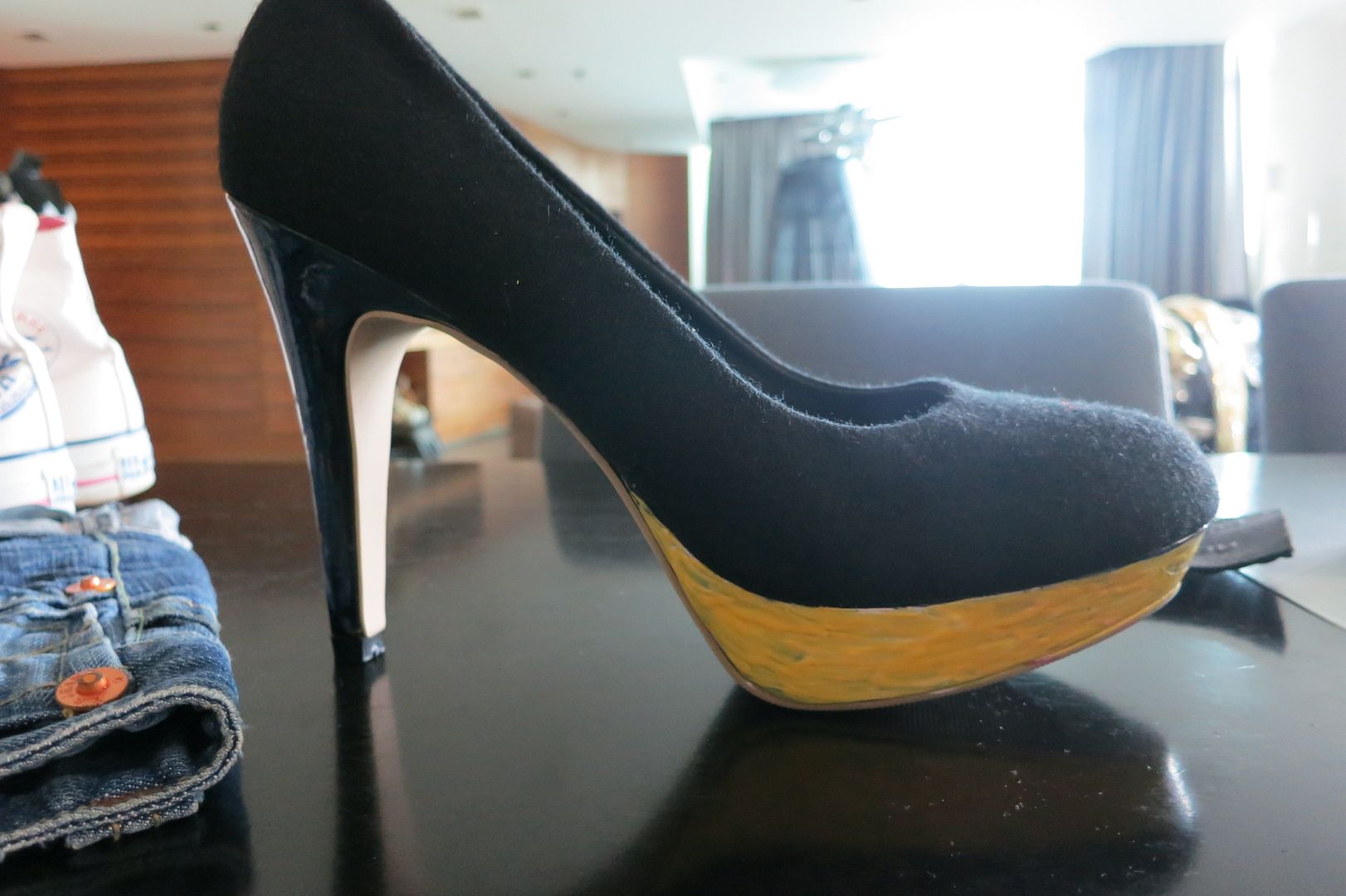 Actually kung bet nyo, you can stop there! But since gusto ko ng extra effort… LAGYAN NA NG KINTAB YAN! MALA-Bangus!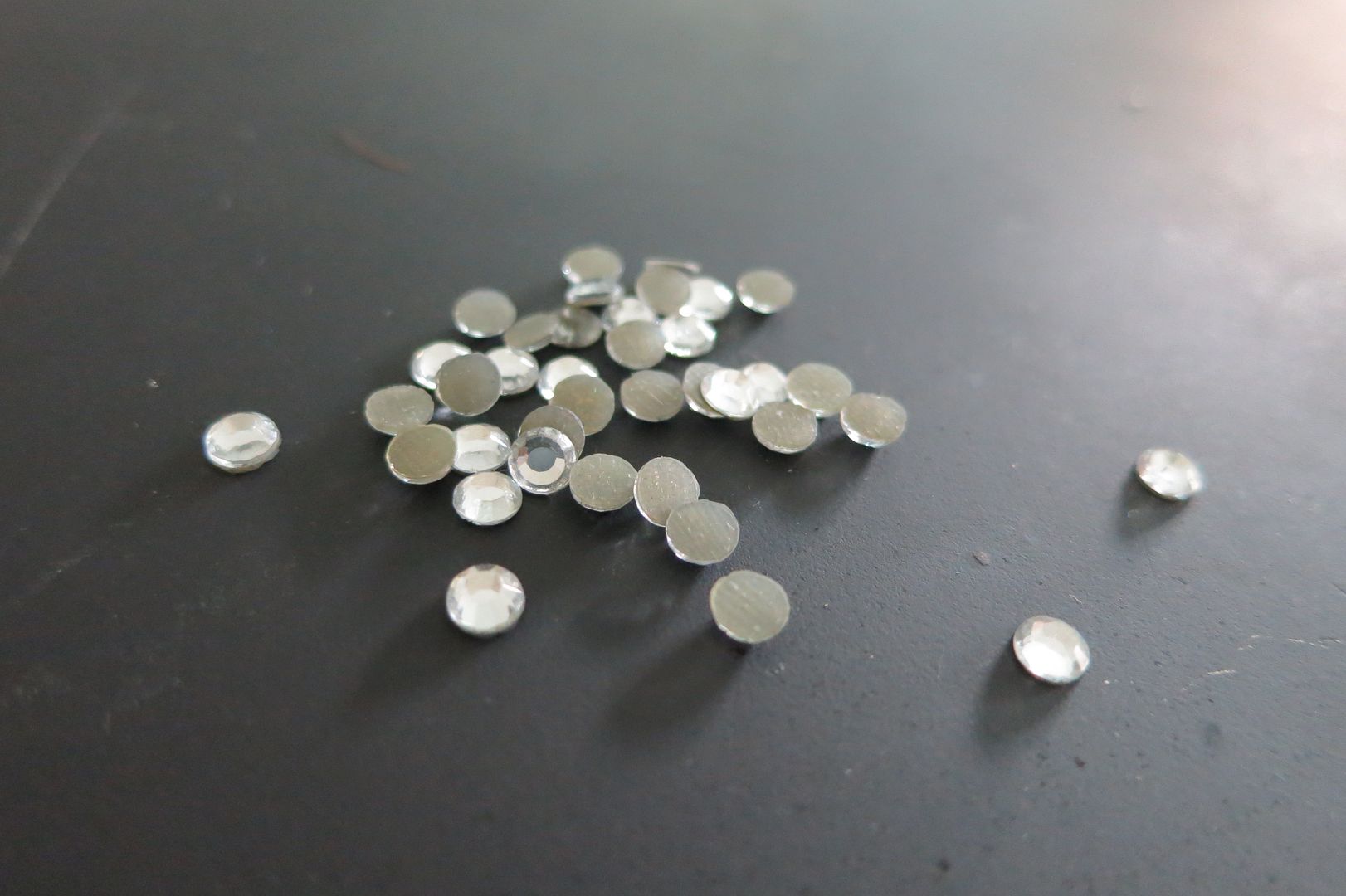 It's usually better if you have the beads na may adhesive na sa likod- like the one above. But  Keri lang din naman yung manual labor basta may oras kayo.
For this kind of beads, i can use a candle to heat the back side since wala sakin yung machine for it.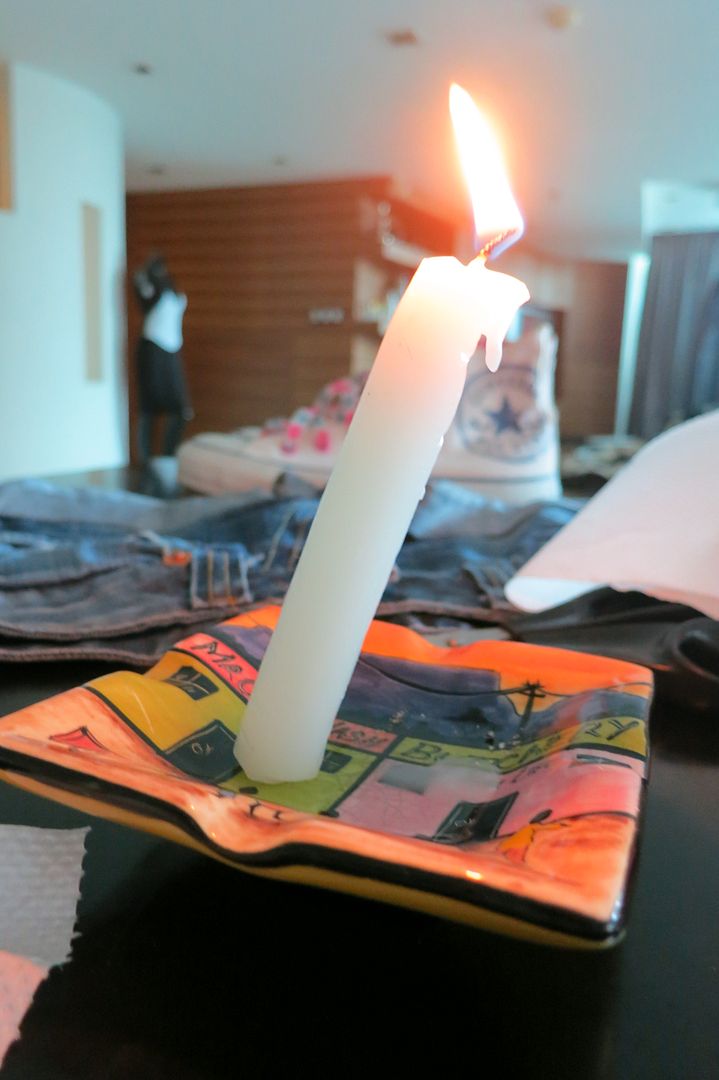 Obvious na sana toh, but in case lang d nyo mafigure out. haha! Then the adhesive will kinda melt and activate (parang voltes V.. may activation!). Then pwede mo na dikit!
ETO NA! Well, kind, i need about 2 more hours. to dry and do 2nd layer, tapusin yung pagbejewel ko and of course yung kabilang pair (alanganaman isa lang! but kung bet nyo d ko kayo pipigilan!). But technically, here it is!
I really hope we can show more DIY in EHME. Or baka na-miss ko din ang pagiging head ko ng art projects dun since we just ended season 1.  Pagalitan na naman ako ni V at Milan, dahil nagkalat na naman ako. hahah!
Try nyo yung chumacharlotte Olympia shoesey!
Much love,
D