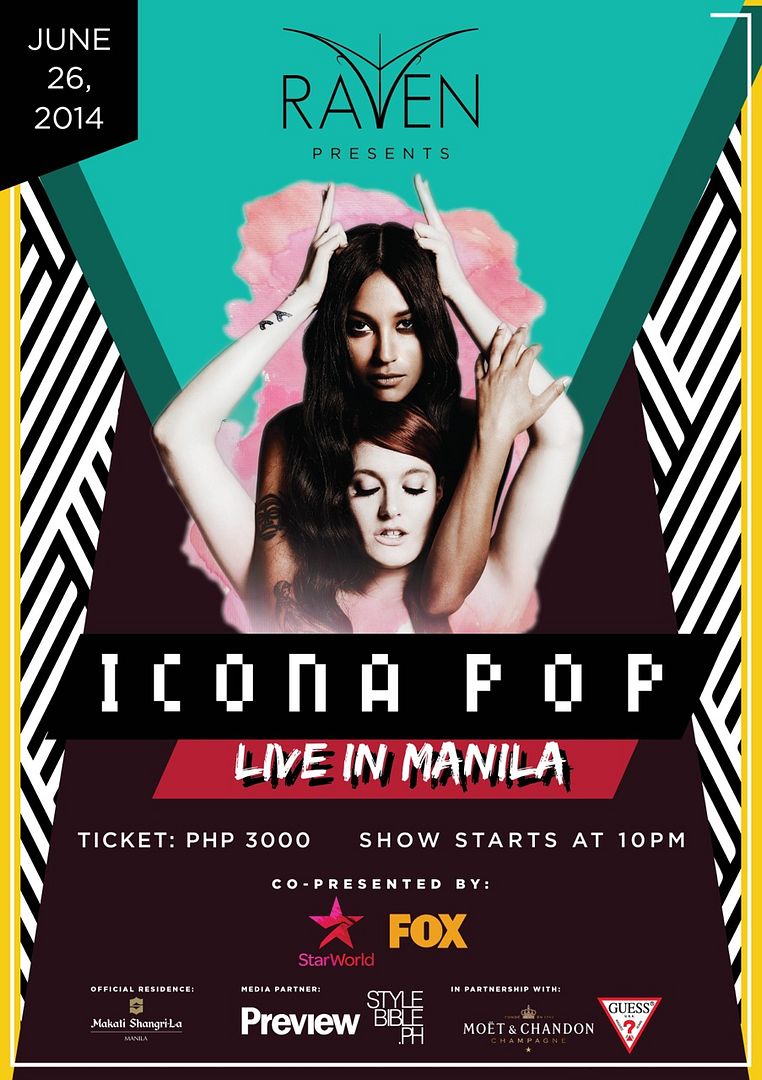 They are coming! Yehey! bet ko talaga sila! If you want to catch them. Eto ang details!
VIP TABLE – The Beak (Mezzanine) – Max of 15 Patrons – Php 75,000
VIP TABLE – The Cave – Max of 15 Patrons – Php 75,000
VIP TABLE – VIP Wing (Mezzanine) – Max of 10 Patrons – Php 50,000
VIP TABLE – Black Feather (Mezzanine) – Max of 8 Patrons – Php 40,000
VIP TABLE – Shadow – Max of 8 Patrons – Php 40,000
VIP TABLE – Cocktails – Max of 8 Patrons – Php 35,000
General Admission Tickets – Php 3,000   
Pero syempre parating may pagive away! Eto na po!
All you have to do is tweet
"Hey! @divinemlee is giving away ICONAPOP tickets here! http://www.divinemlee.com/icona-pop/" @"friend"
Then tag the friend you want to go with you.
After this….
Like this page www.facebook.com/divinemleepage and look for the Iconapop giveaway post! Put your twitter name there!
Good luck! Giving away 2 tickets!
Much love,
D