And the EURO TRIP continues!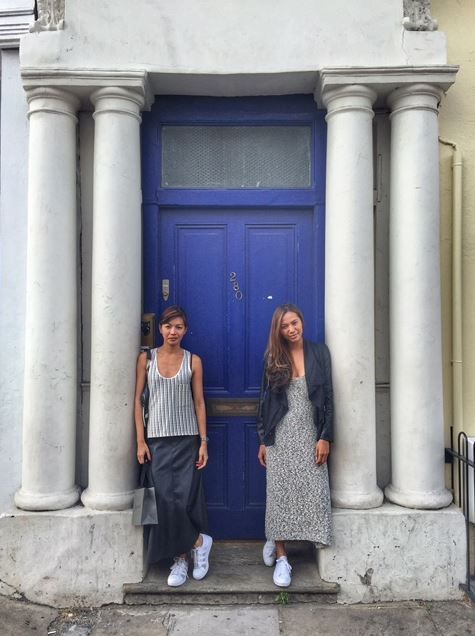 Know that famous blue door? Yup, syempre inavail namin. Its the door from NOTTING HILL, the movie. In case hanapin nyo, it's at 280 Westbourne Park Road, Notting Hill.
Here we go! London time!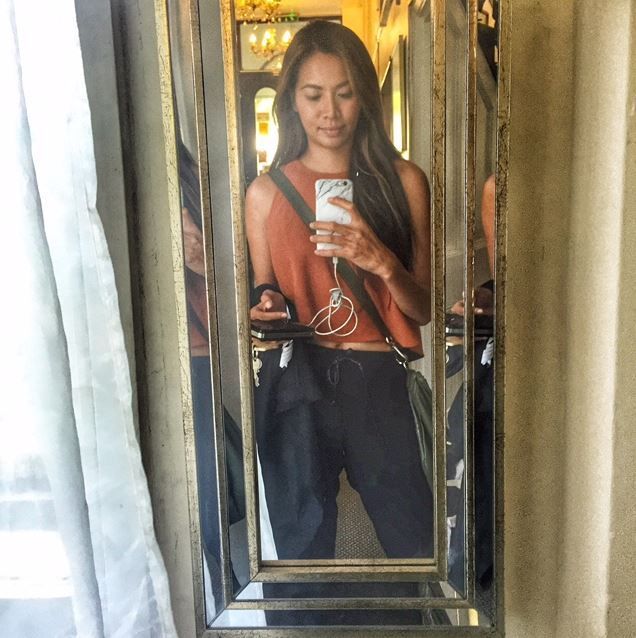 Out of all the Euro countries bet ko yung vibe ng London. Well, una coz i find Brit accent so sexy. And at least hindi ako nag google translate. But I like how modern it is.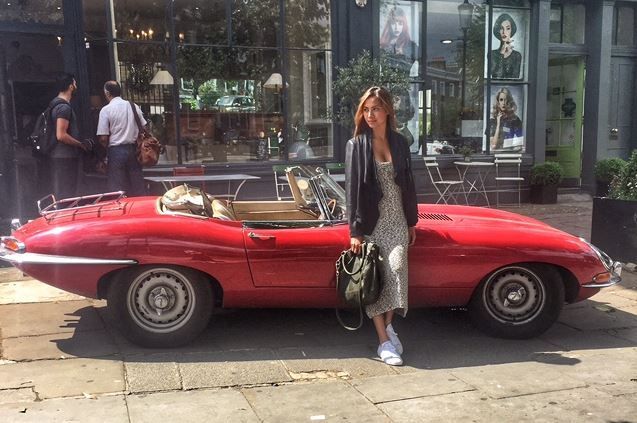 So we stayed around the Notting Hill Area. We got an apartment na one bedroom from AirBnb. I would usually go the touristy route and stay in Oxford, but since pa-local kami ng friendship ko. We stayed in this area. PS. Hindi namin apartment yan. Cute lang. Hahaha!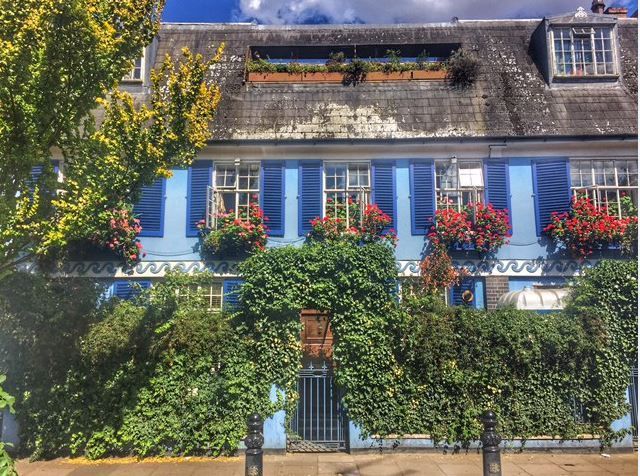 Ayan, working si Charm. SHe actually took a short course also in London for this trip. Para naman guilt free ang ganap!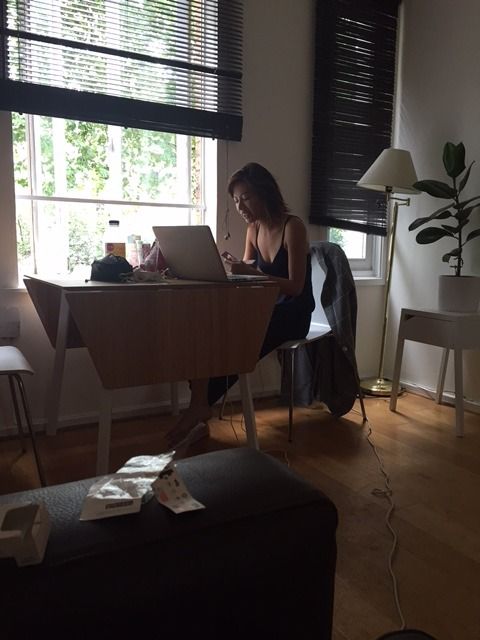 Ayan, kala nyo ha! Kahit malayo kami super feztime with everybody!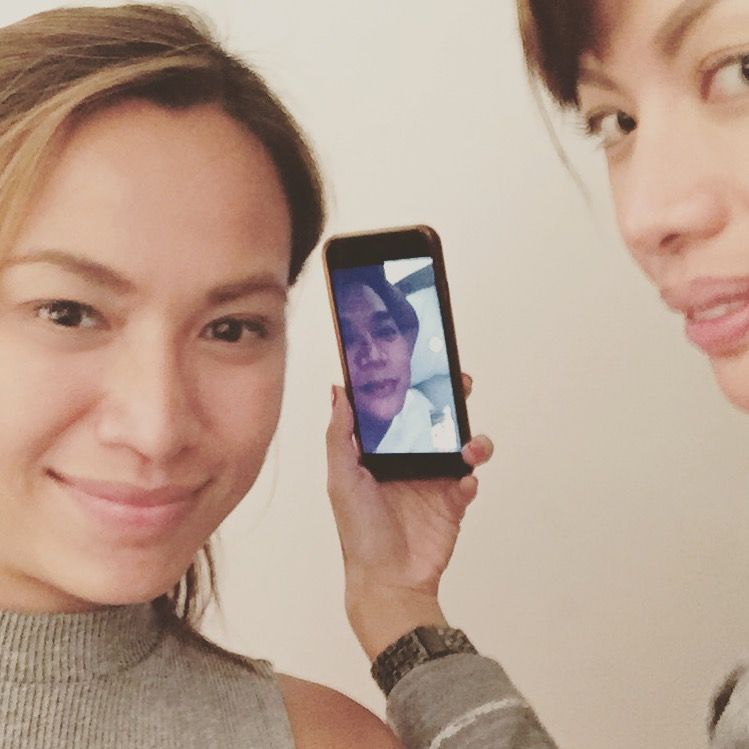 So this is our area, gusto nyo yun? Kasama parin ako sa photo. Haha!
OO, ako parin! haha! You can find a lot of apartments for rent online. Mag canvass kayo! Check if it's cheaper to get a hotel or apartment.
In London. mahalia mag taxi everywhere. We take Uber around and the train system. Bongga naman sya kasi easy to use. Our first day grocery ang inatupag namin. Madali naman i-google maps ang ganap everywhere.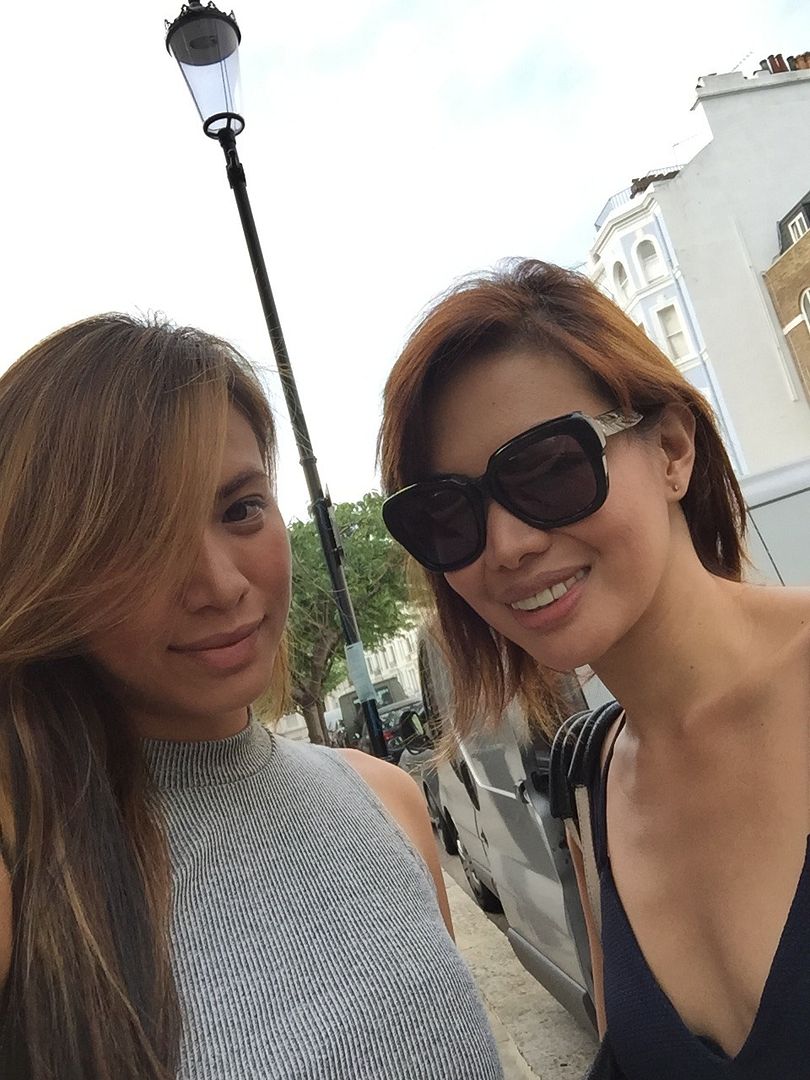 Ang dami ng airtime ng kotse na toh ha! 
Yeah, must mention. I love NANDOs CHICKEN. So i dragged Charms for my first London meal. NANDOS!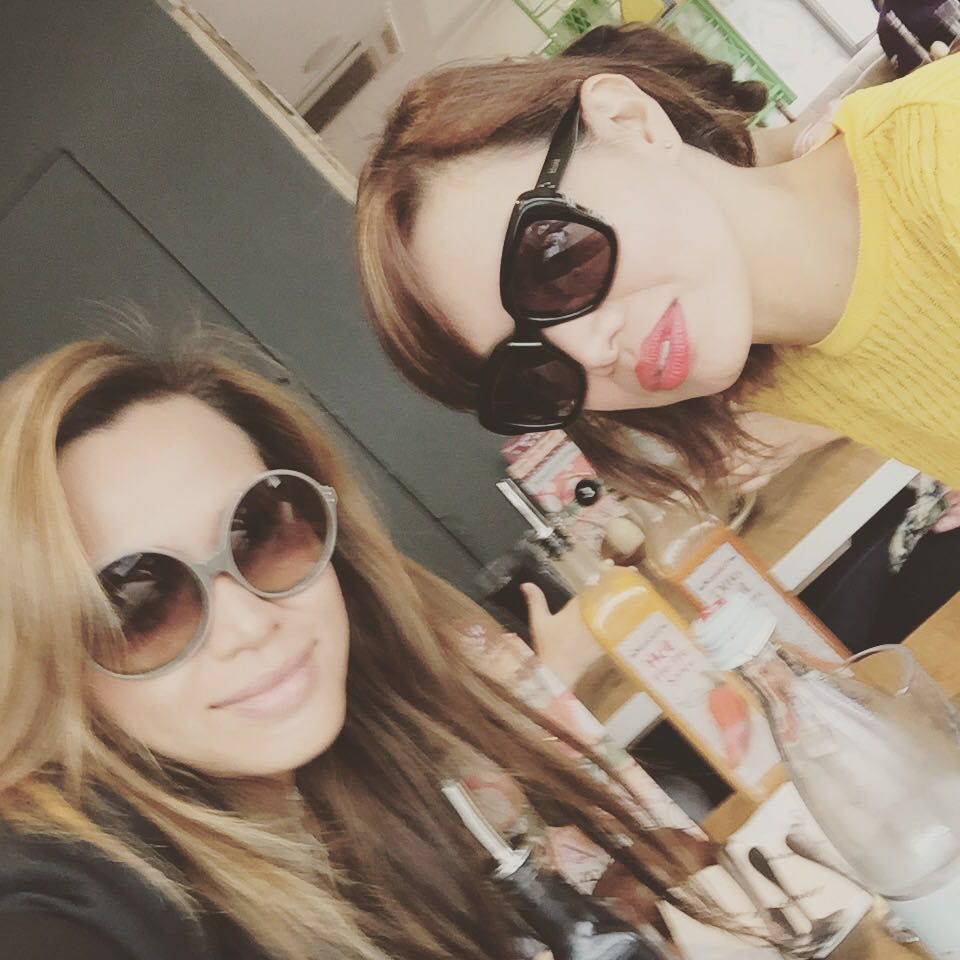 I like museums. Actually hindi age toh ha, bagets palang ako cultured nako. CHAROT! Hindi nga, I always enjoyed staring at art pieces. Actually, bet ko sila iuwi. So we went to TATE MODERN.
You willl see a couple of Warhols here.
And madami pang new artists. Tate Modern (Modern nga eh) is more for your modern art.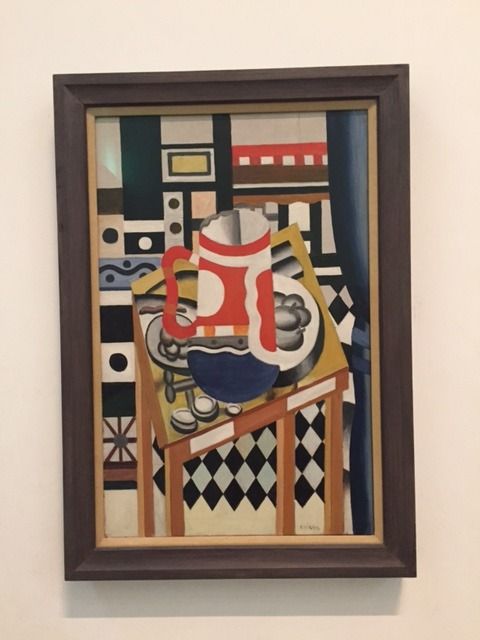 Puro mukha ko talaga noh? Hahaha! ART KASI AKO!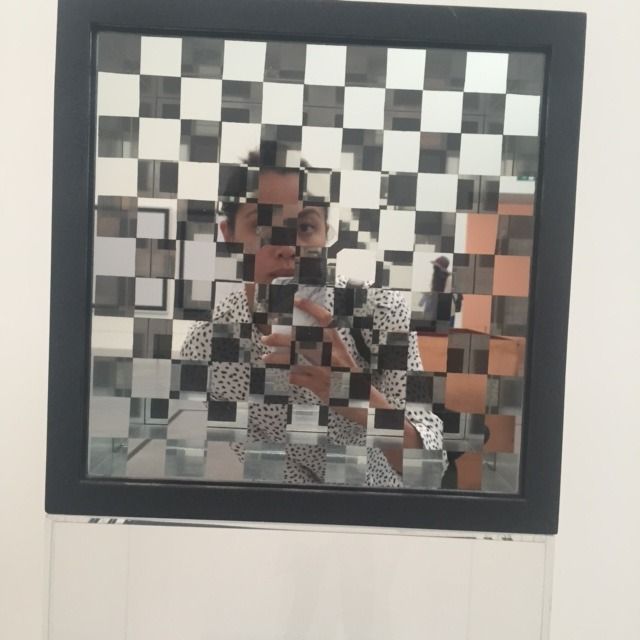 Check out the message….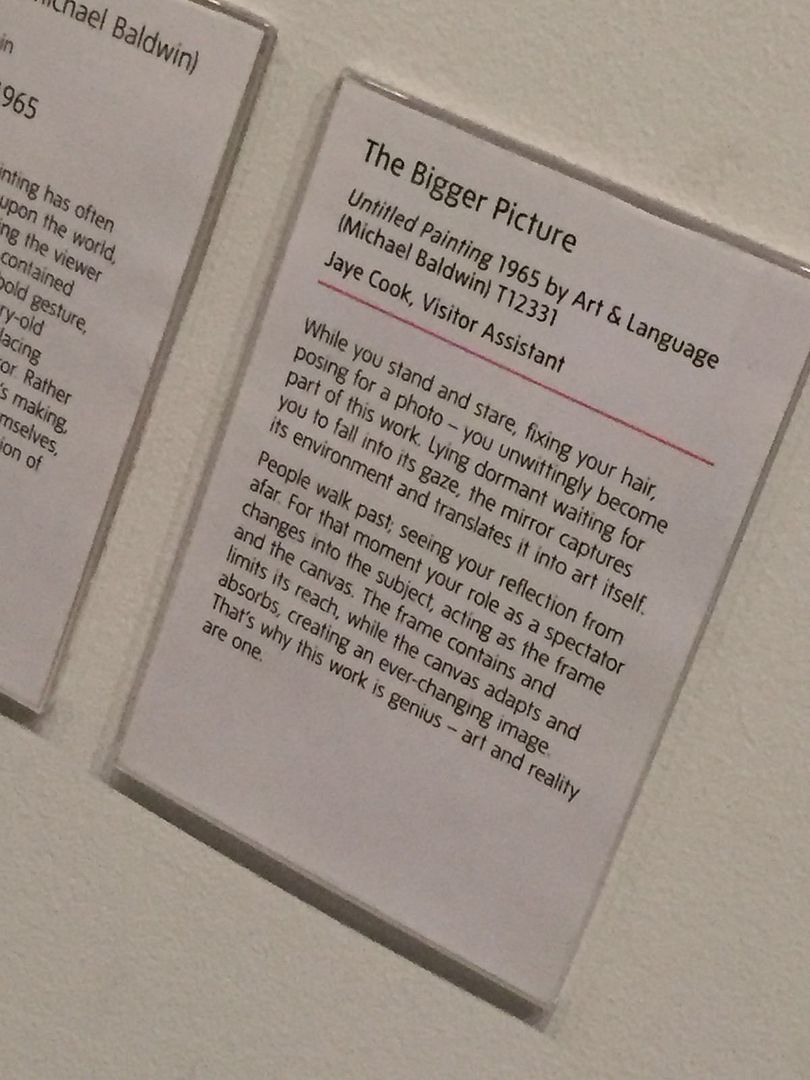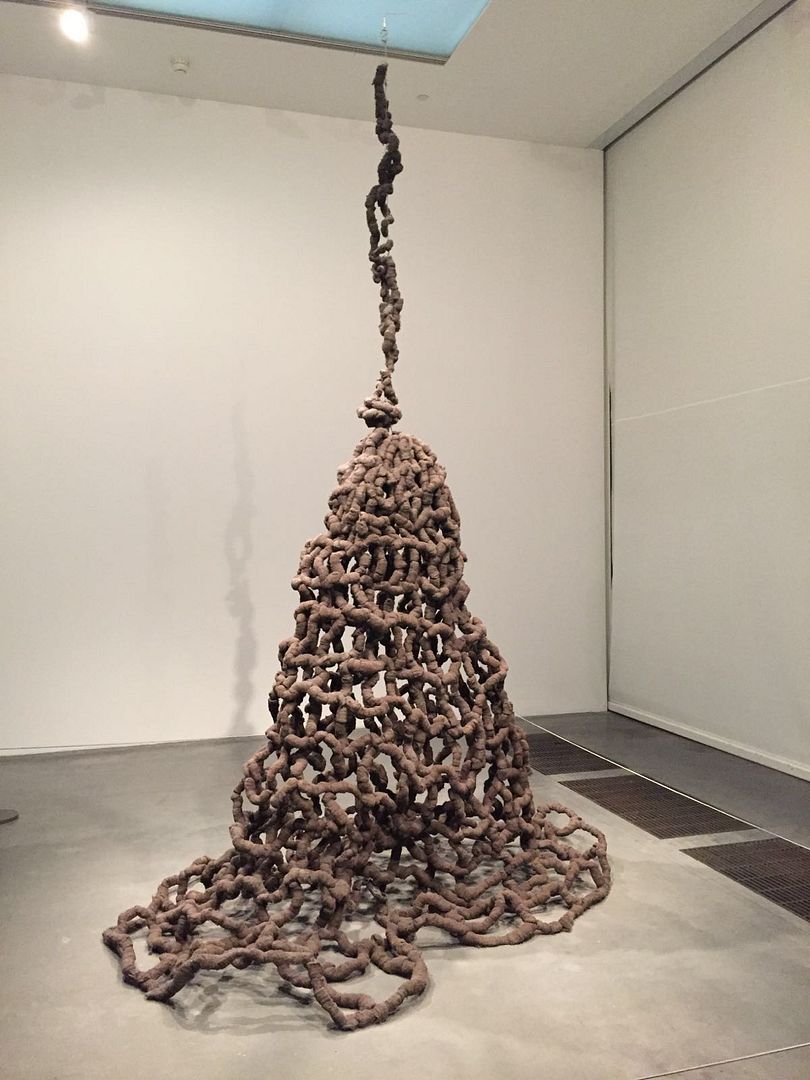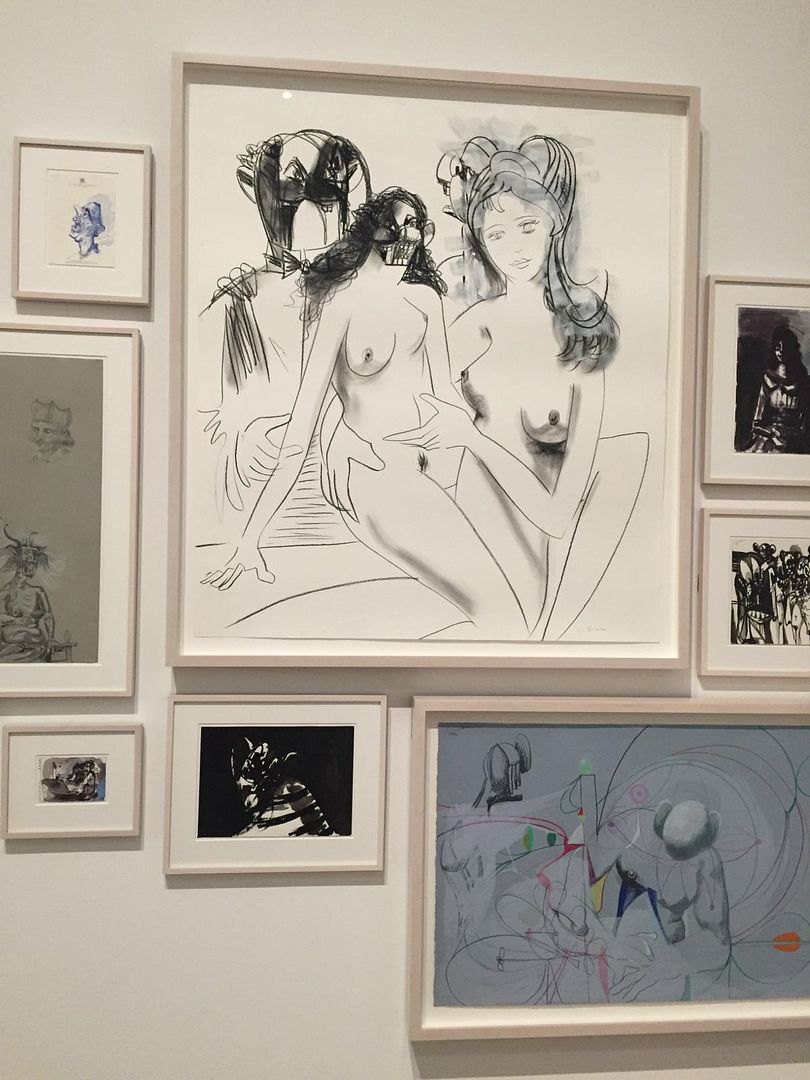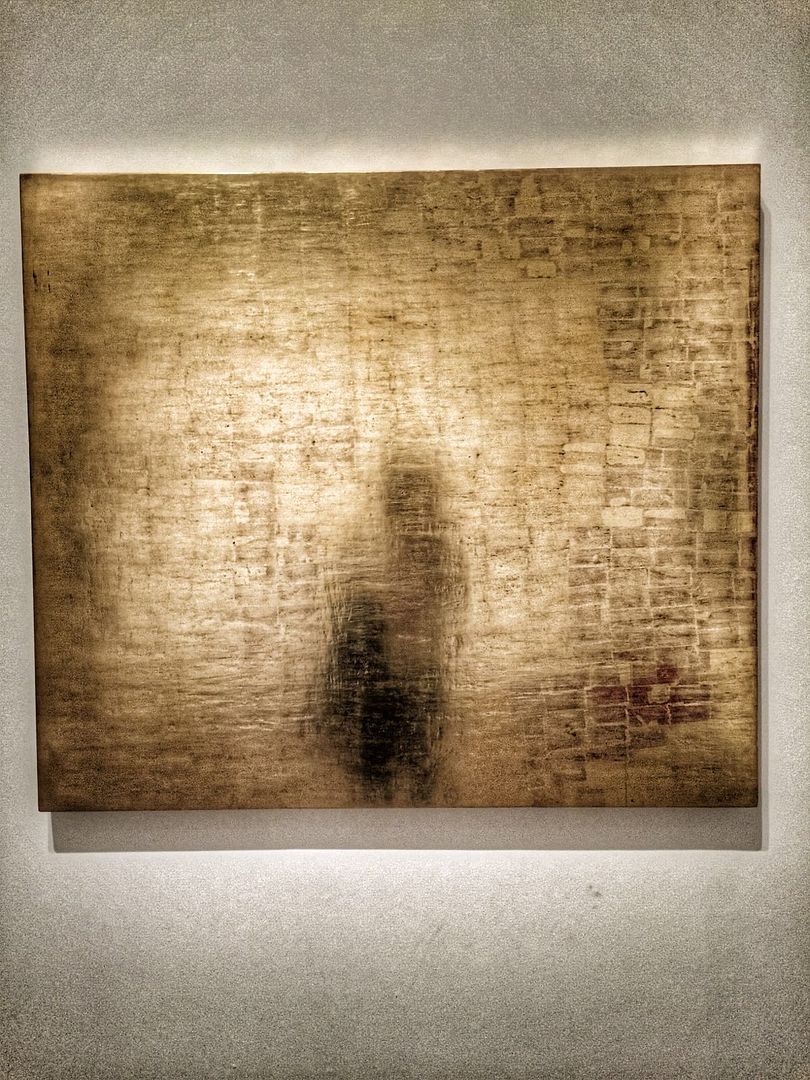 We spent about half a day being cultured. Charot!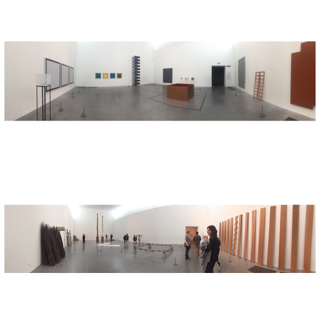 Syempre hindi pwedeng wala tohh….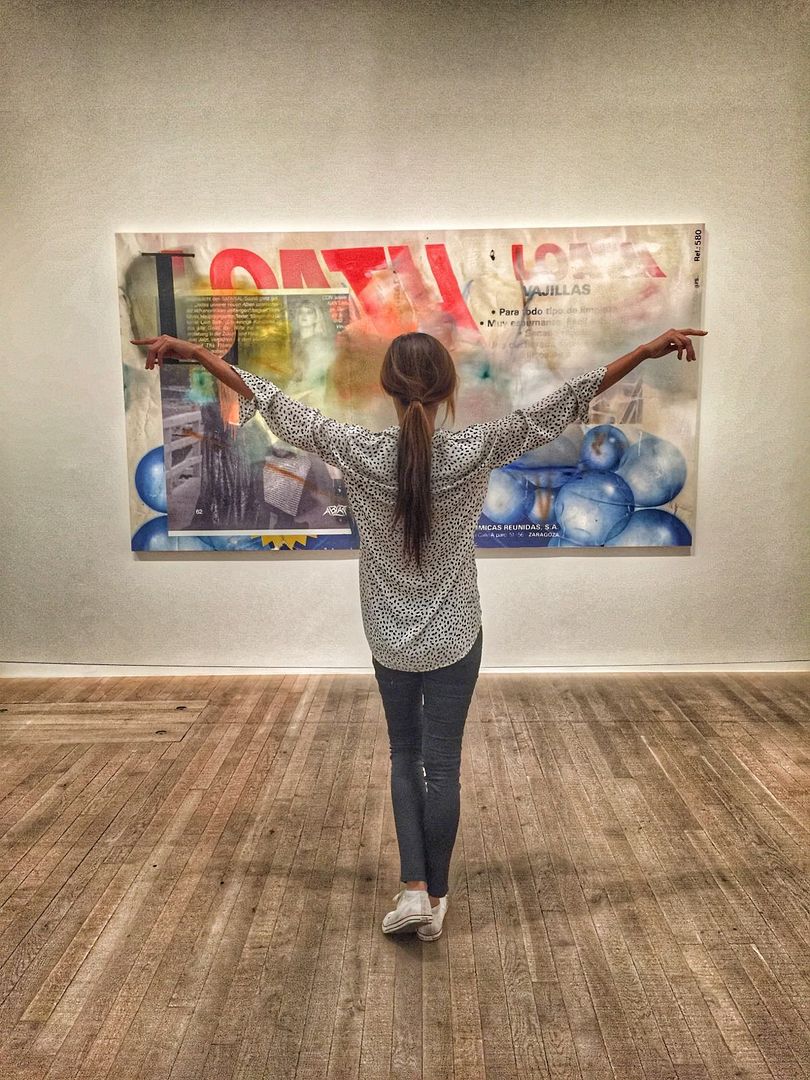 Nest stop is…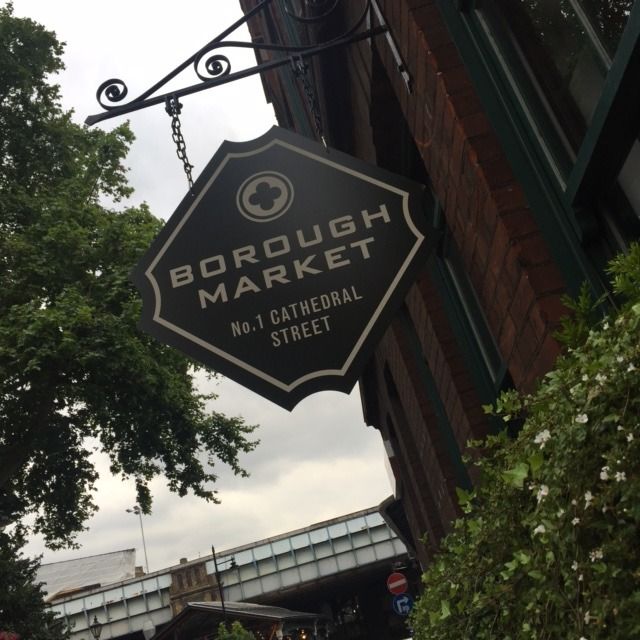 Bongga mga street art, avail mag pa photo. It's also happening at night but hindi ko na na avail. Charm was able to go few nights before I arrived.
That night we were invited by some friends to a private club!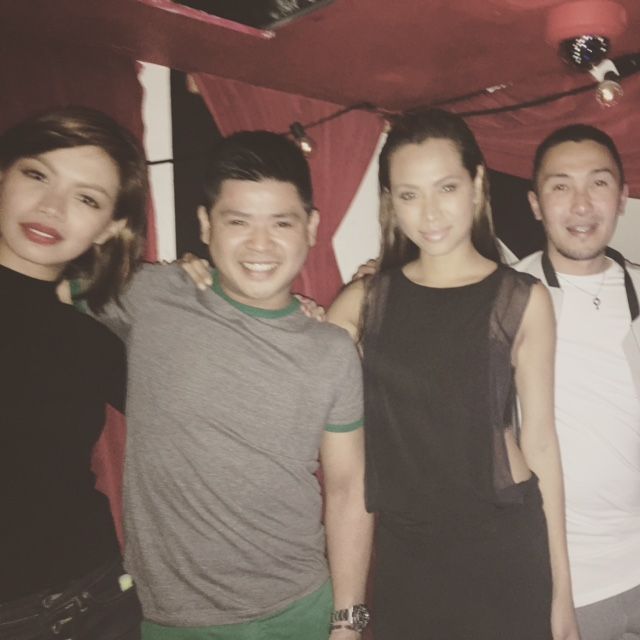 Cute concept kasi para syang circus. At may performers talaga. This part is so cute! May ball swim!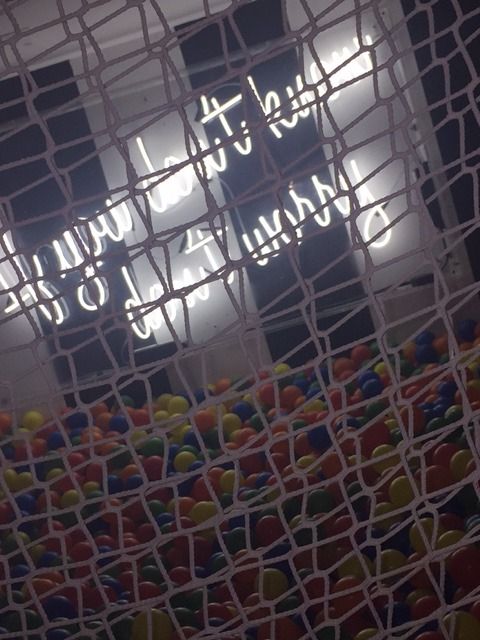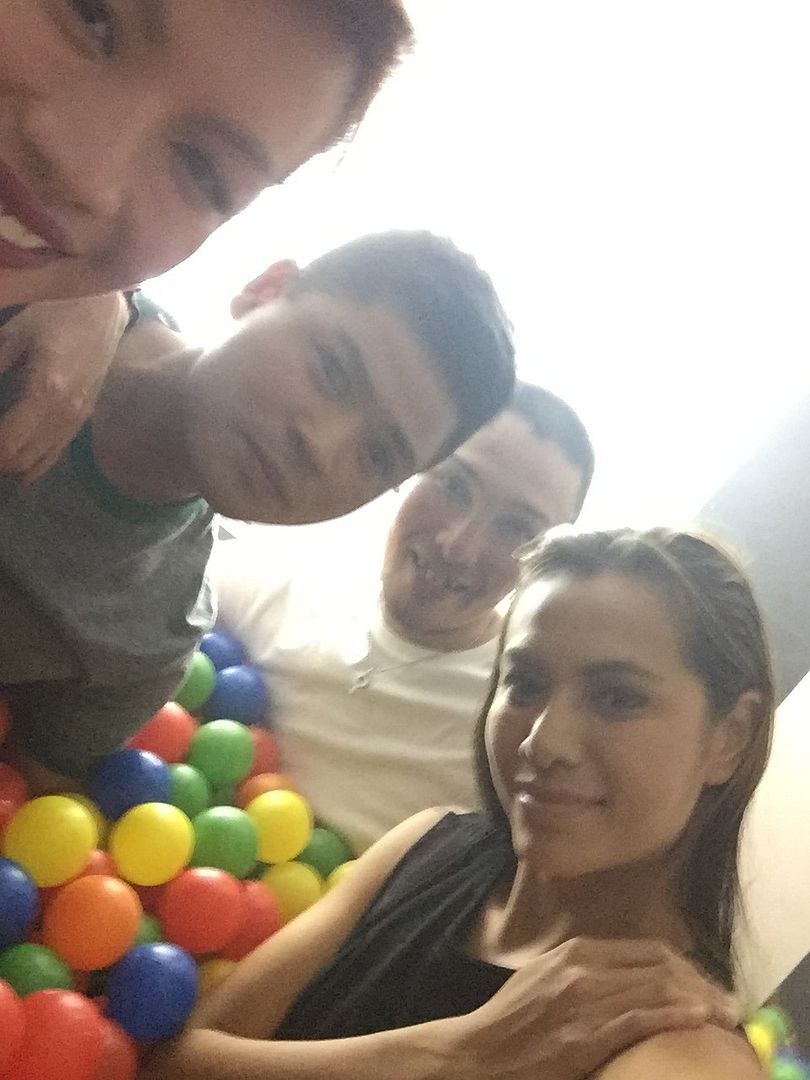 Next day, we went around the area….
At lumafang ng bongga! Ang liliit na babae pero parang bouncer kumain!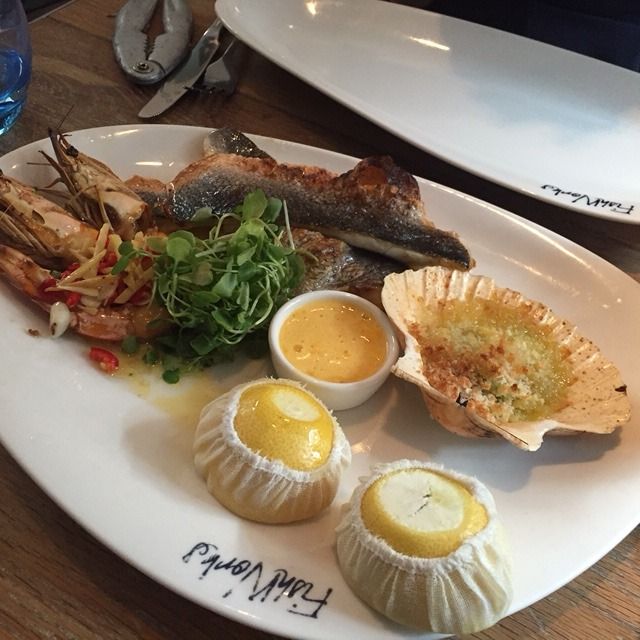 We tried the branch in Marylebone. Bongga sya. I like the area also pwede mag lakad lakad hanap ng forever.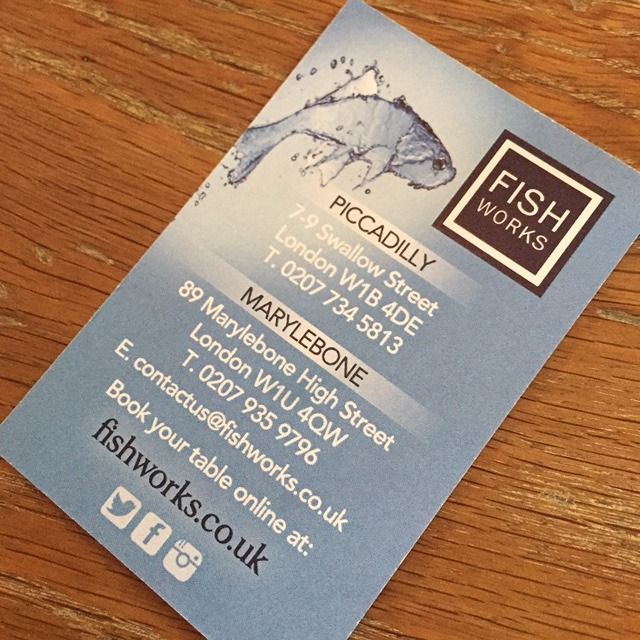 Day two is more walking more fun again!
We went to Oxford Circus. Dun yung mga shopping ganap.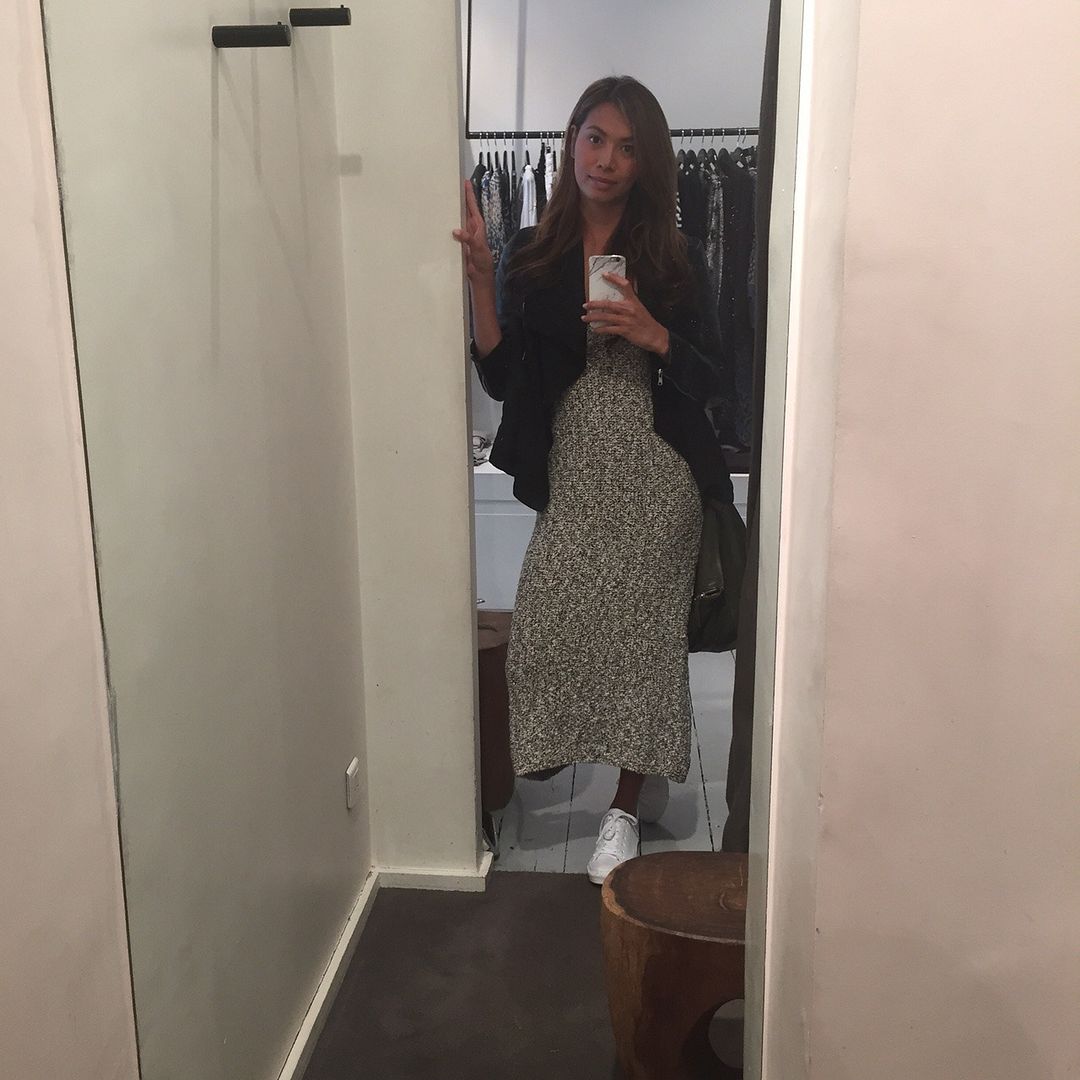 Very tourista yung unang pinuntahan Flagship ng Topshop! I love that they have vintage styles  in the basement.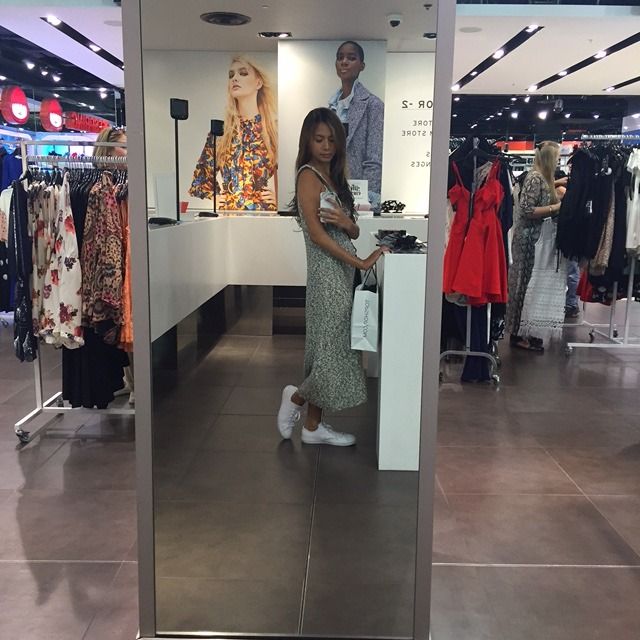 Ano balik love life ko na naman? Sawa na ba kayo? Anyhow, blog ko toh. hahaha! So Blake and I were always texting naman. He was heading to Europe also but mga few weeks after me pa. When I got there, he texted if bongga ba if he came earlier (syempre hindi nya sinabi yung word na bongga hahahah). I just answered "Yey". Ang kamandag ng yey. After 2 days he got in. Here he was visiting our apartment. Kapal, naki breakfast pa. Eh grocery namin good for two lang. Naluto ko tuloy yung second day bacon namin. Hahaha!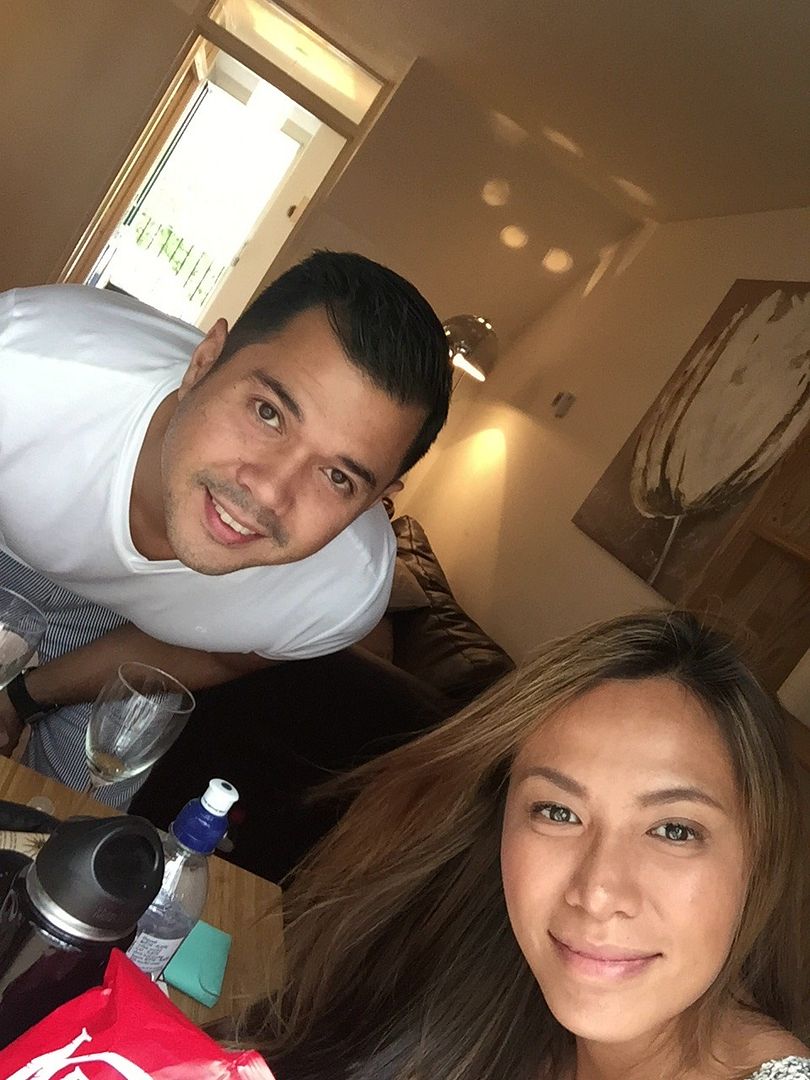 Charm wanted to get a tattoo. But sa bagal namin kumilos, sarado na yung tattoo place in Nottinghill.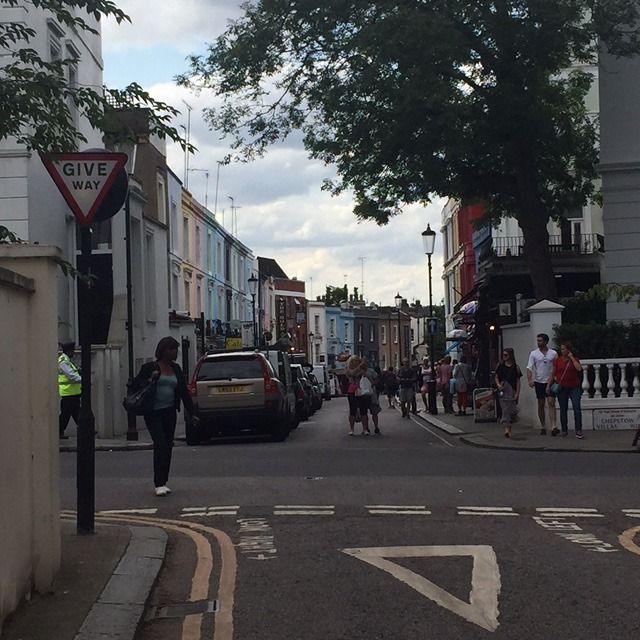 So ikot na naman kami…

That night I had a date… hahaha! Hindi with Blake but with Sofia Love, my love!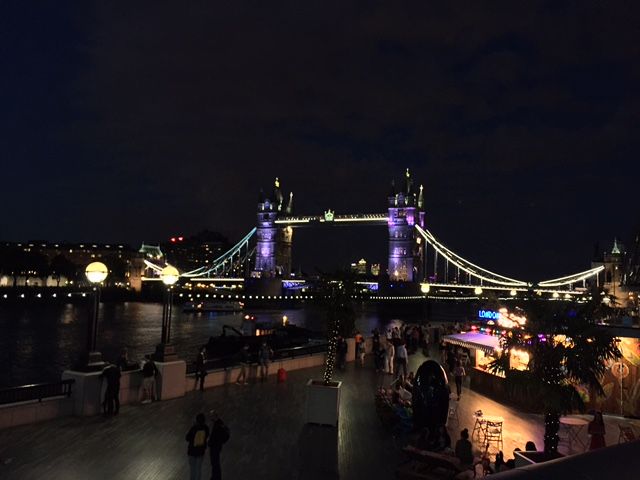 Rampa para sa ekonomiya!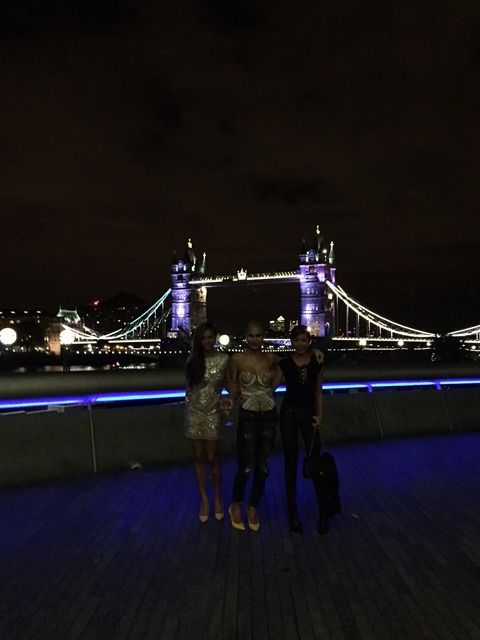 Blake studied in Oxford for uni, so he's familiar with London. That's why we met nga in college coz I was really planning to go to London. We were taking our prep subjects. He went ahead and I stayed in Manila. Bigla kasi naging busy sa work. So I had to choose. But funny how, we're both back in London and I'm back to school. Medyo, driven nga kasi ako. Kahit years that I delayed. I still pursued my London education. This time Master's naman.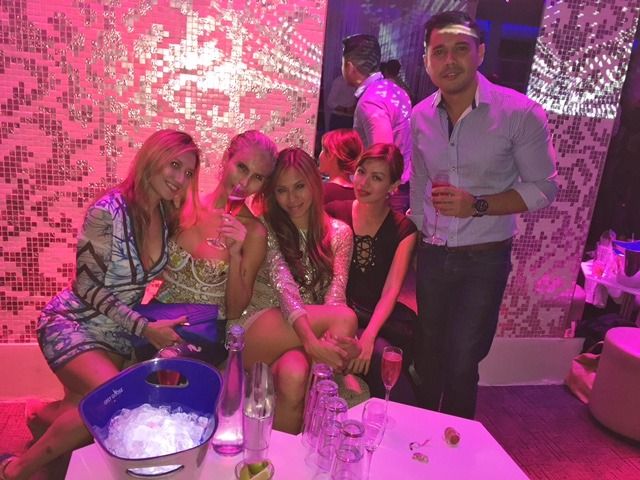 Then, dahil ka join ko si Charm. Eh parang alipin ng musicfest yan. MORE GANAP! hahaha!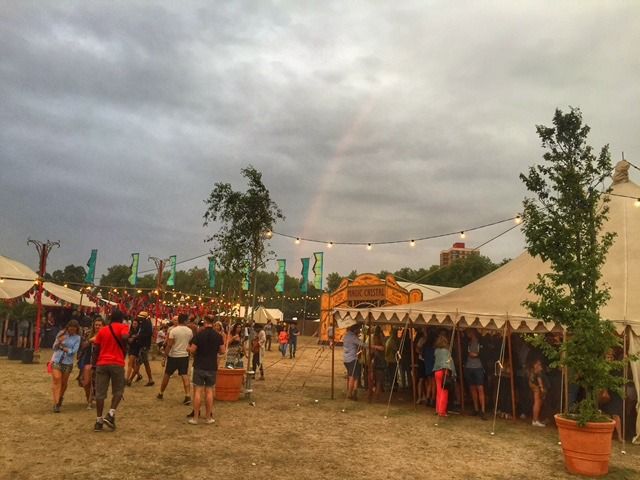 Went to Love Box….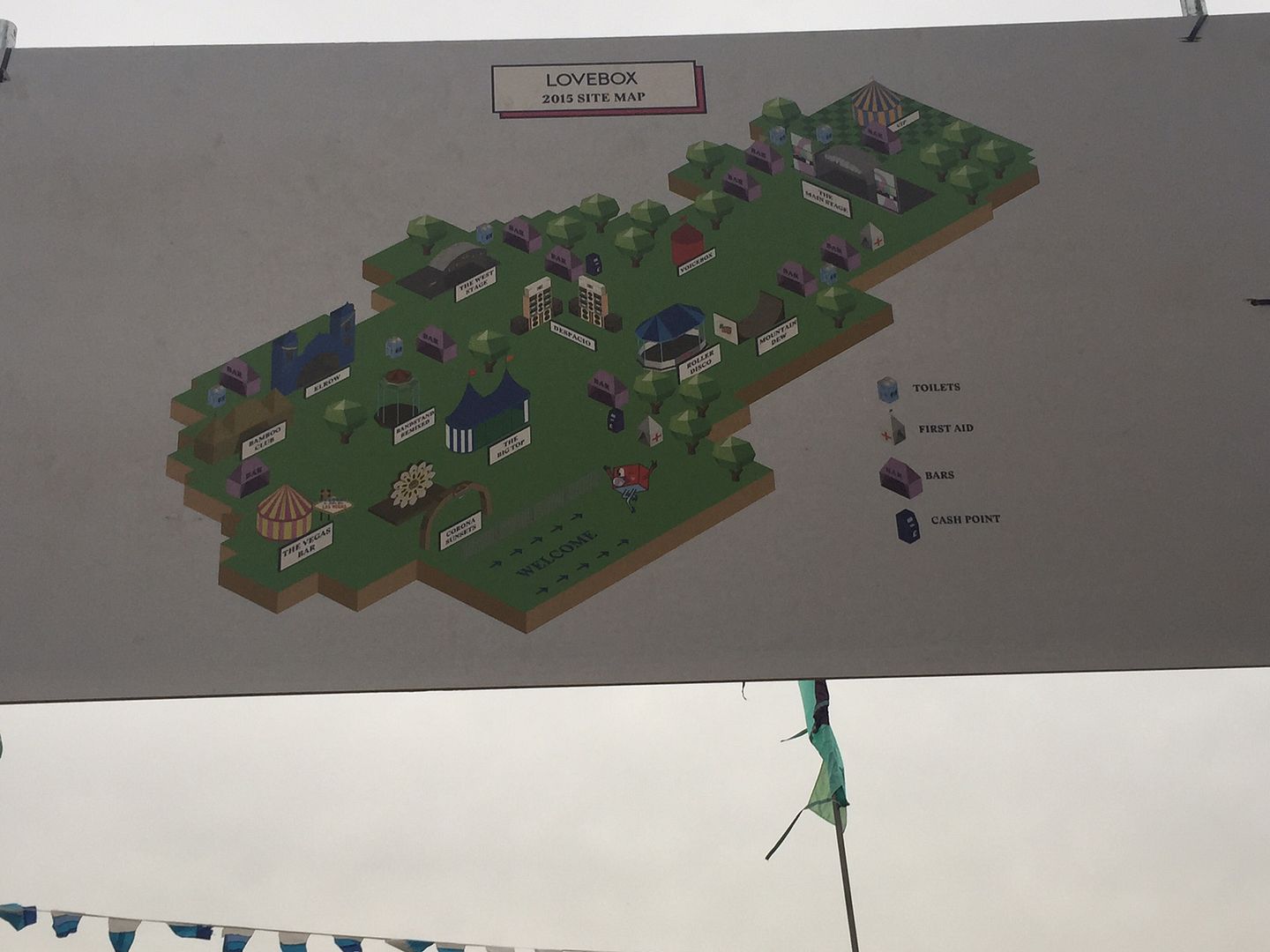 Main purpose talaga namin is to see Snoop Dogg. #HipHopForLIfe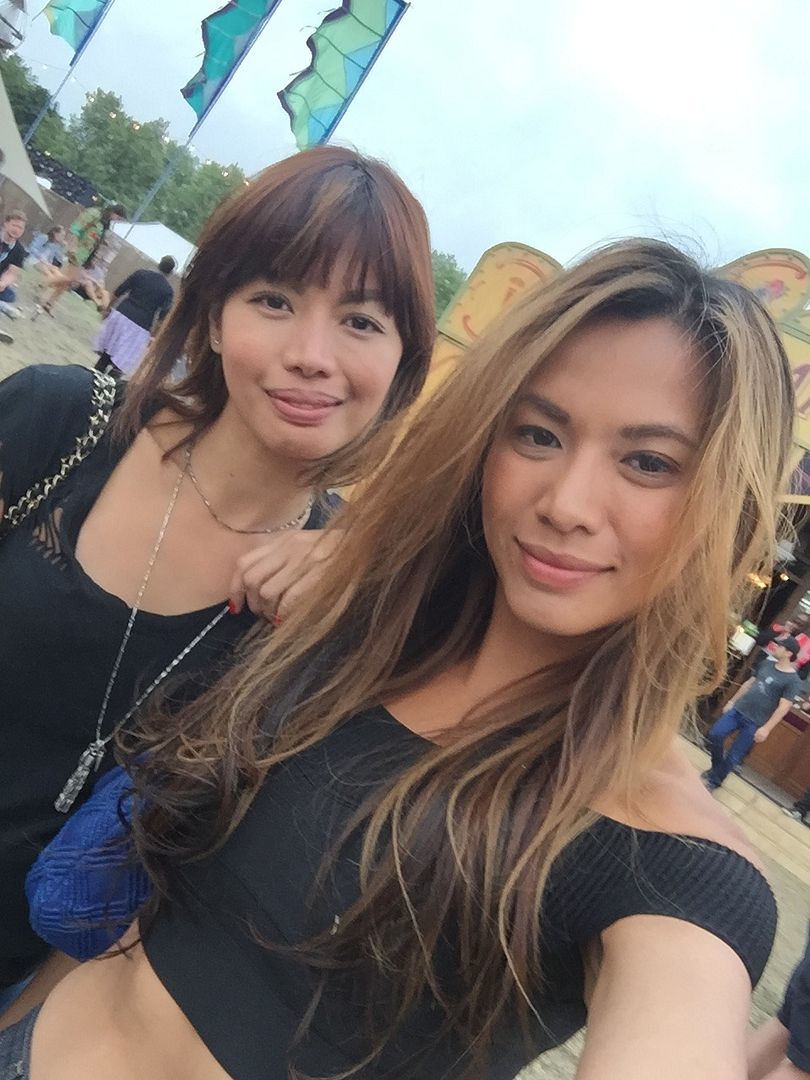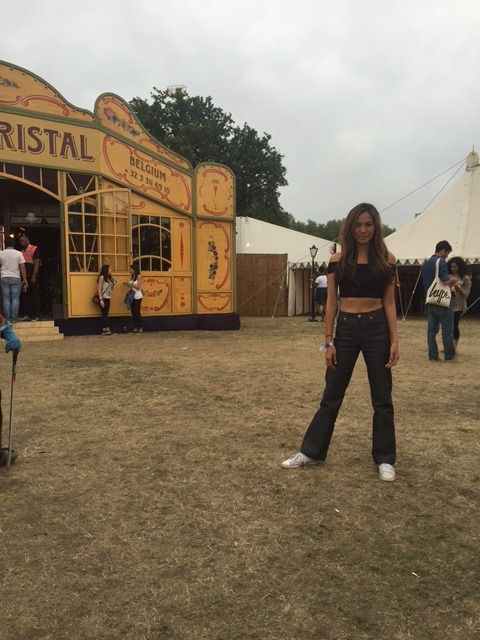 Ayan na syaaa! Promise sya yan. hahahaha! Susko, dapat super zoom dala ko. Para naman tayo naglolokohan dito! ahaha!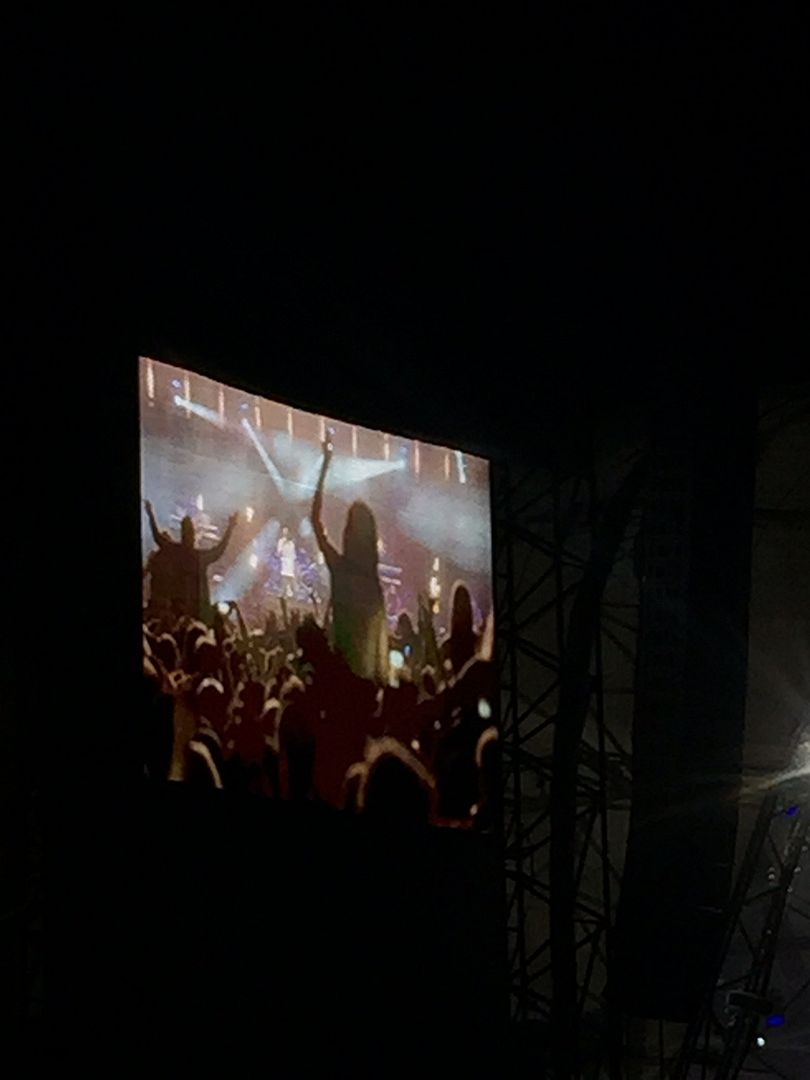 Last day with Charmy 🙁 I love travelling with this girl. Saan saan na kami umabot nito. Coachella, Europe, Hong Kong, Boracay, etc….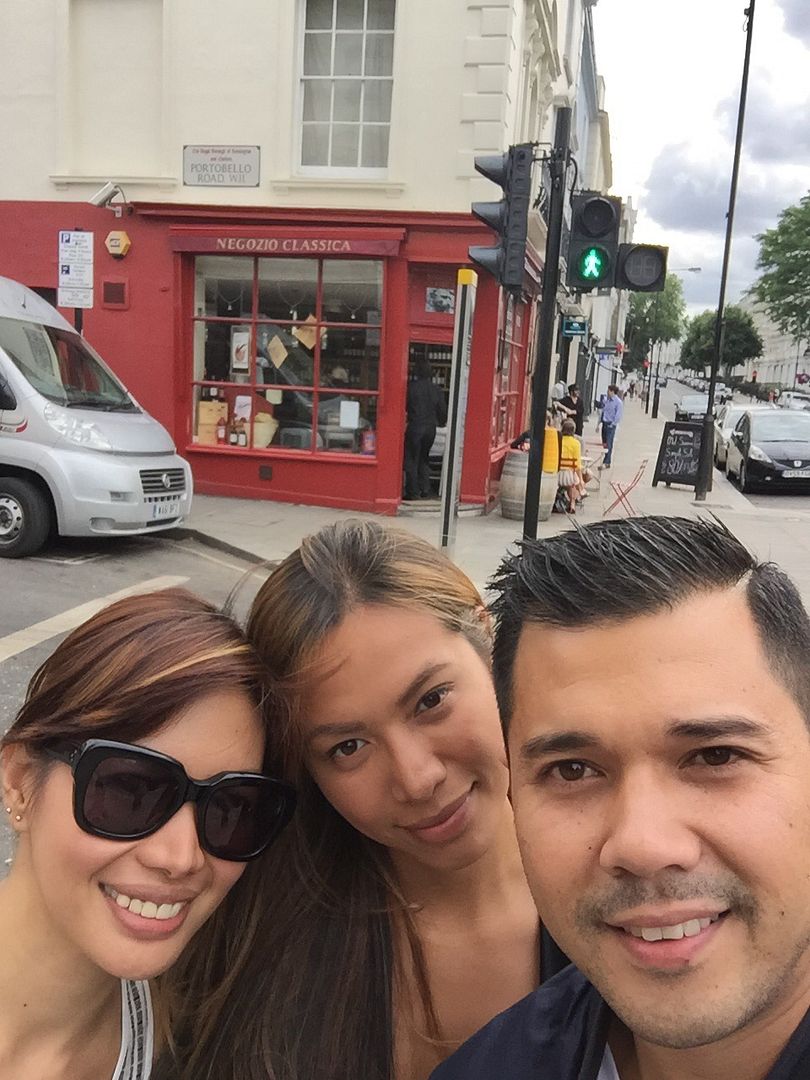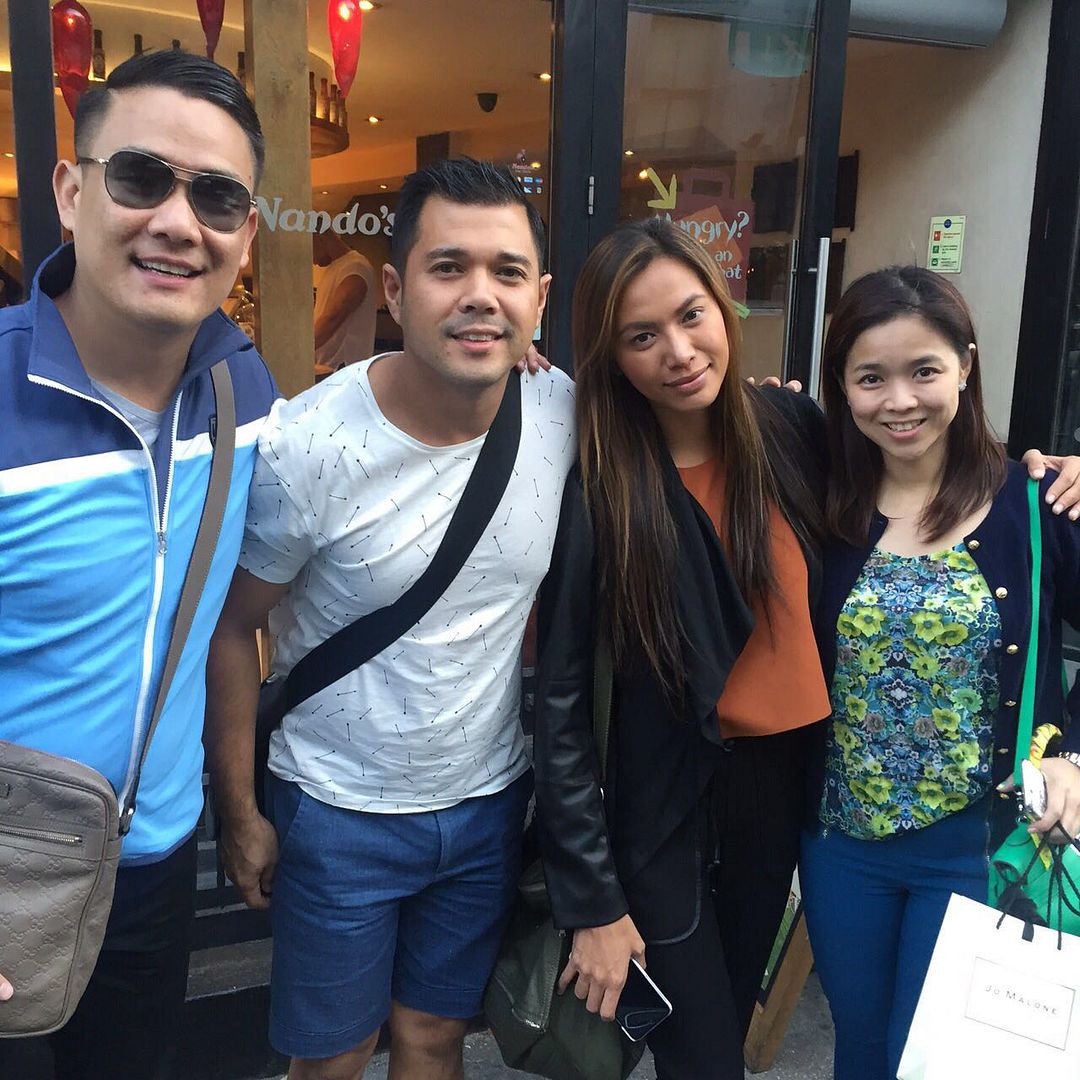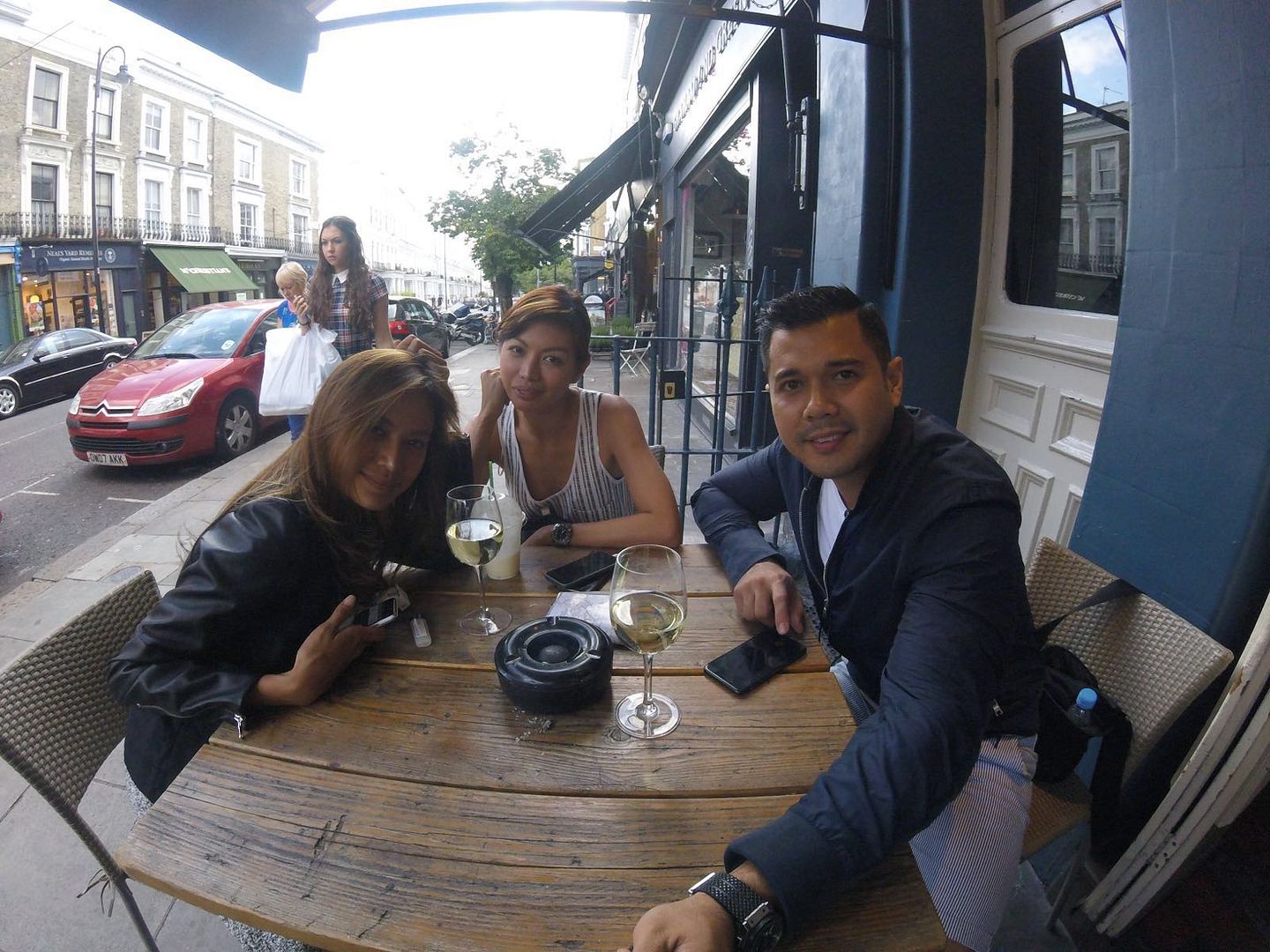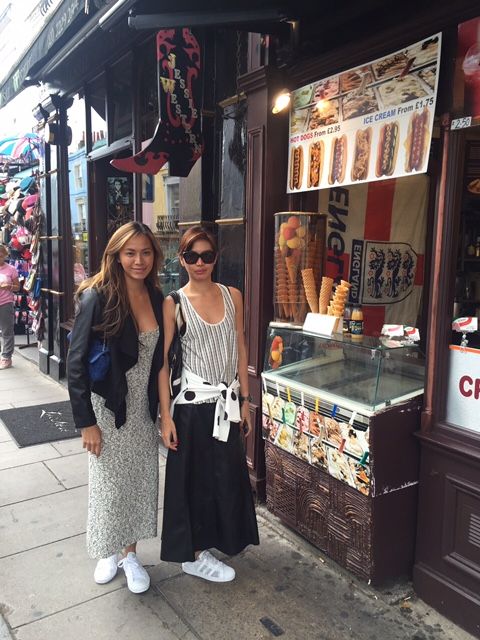 My last day, Charms left already so I stayed in a hotel near Portobello Road. Mas mura kasi than staying in an apartment.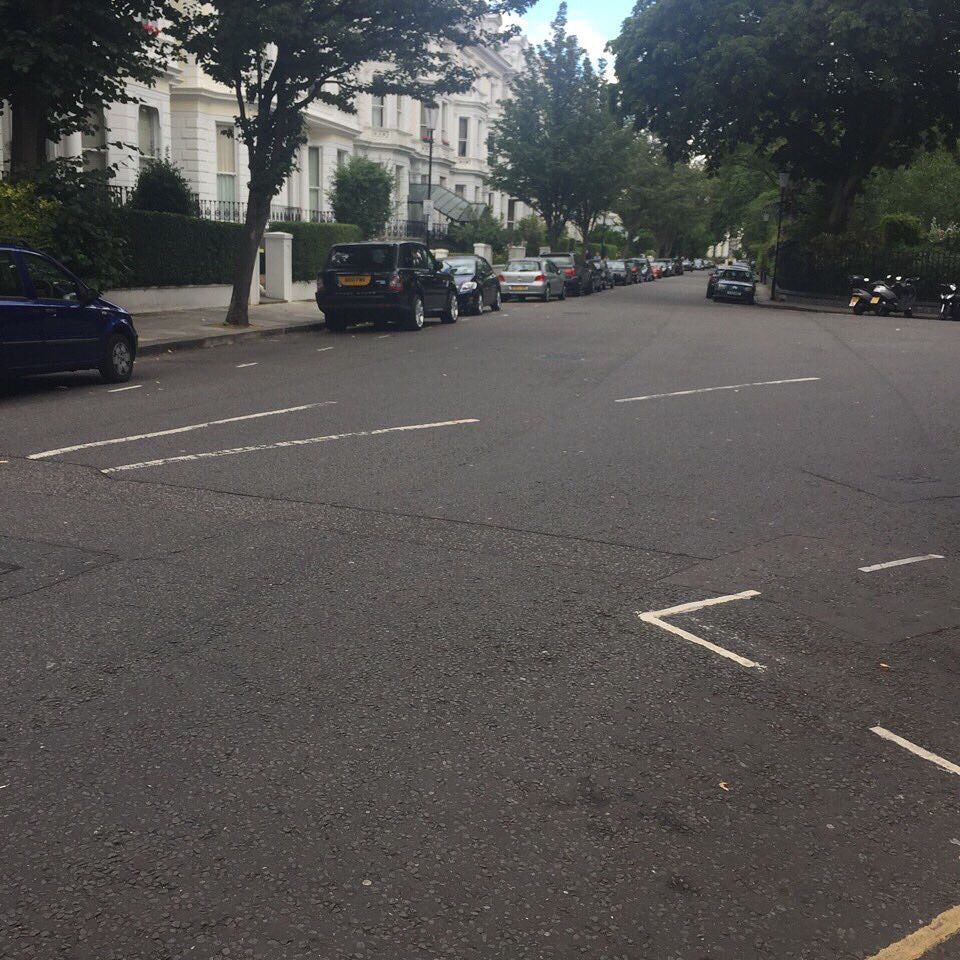 At dahil pasaway ako sa excess baggage. Ayan, in case you need to send boxes home…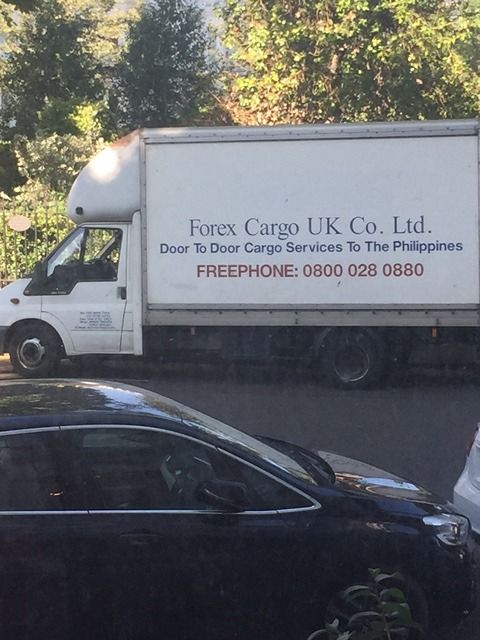 The last day was also the day I was leaving for my MBA. Durham is top 50 sa school ranking pero ang hindi nakaka top sa kanya ang layo sa city. I need to take a 3 hours train ride for it.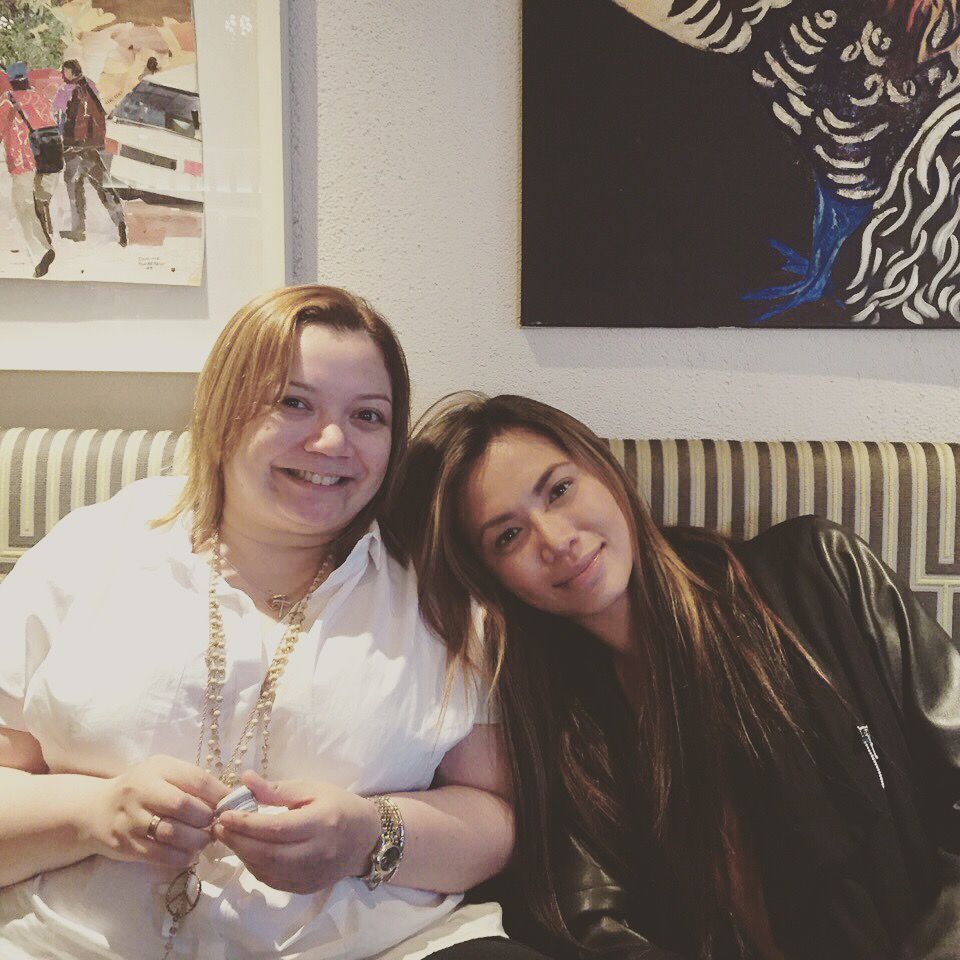 That's Rach beside me. Schoolmate namin ni Blake in college. And here are Blake's cebu-london classmates and barkada. Ang weird how everyone is kinda connected. You see the girl beside Blake? Bestie nya since 8 years old, jowa nya beside her who went naman to the same school ko ng highschool..in Brent. Then Mickey also, the girl seated with her hubby na afam. She went to Brent too. My bestie, Wyanet's, sister Fayinna, kabarkada nya in Brent. SMALL WORLD.

Rach went to London with Blake. But in Manila, nakakatawa how we got close. Sa HOSPITAL! hahaha! A common friend (TBRAM) got into an accident and kaming dalawa yung lifelines. hahaha!

Ano ba toh? travel post lang pero parang buhay ko naman yung na kwento ko. #EVERYTHINGABOUTHER daw. Hahah! Tigil ko na ba? Next blog about my Masters!
Much love,
D