Xtension Salon: Eyelashes! Sagot sa kalbong lower lashes!
Hindi ako gifted child sa lower lashes. So usually one tube of mascara ang kulang nalang idextrose ko sa dugo ko or I wear falsies for my lower lashes.
But of course that doesn't lash for more than one day, and it takes a bit more time to put on compared to the upper lashes. But still go to special ko yung lower lash falsies because it really opens your eyes. Lalo na singkit pa akey ng konti, kailangan ko ng extra powers.
There are different strands for lower lashes so depende sayo yan how thick and natural you want it to look. Kung bet nyo naman parang very japanese or korean.. may thick kinds too. But as I said, extra challenge magdikit. haha!
Don't worry will work on a video blog on it soon 🙂
So buti nalang may solution akong nahanap na affordable! The same company that brought eyebrow cloning (check here kung kilay ang sumpa nyo sa buhay. haha! This is the solution in waking up… PLAKADO!), they now do lower lashes extensions!
Check their page for more details: https://www.facebook.com/xtensionsmanila
And take note, affordable sya ha. You get 26 lashes per lower eye lashline for 350! Yes, pair na yun, d kayo aalis ng isang mata lang! So check out what I did. Pls Wag i judge. haha! Waley makeup!
This is the preparation, bongga noh? para akong art project! choz!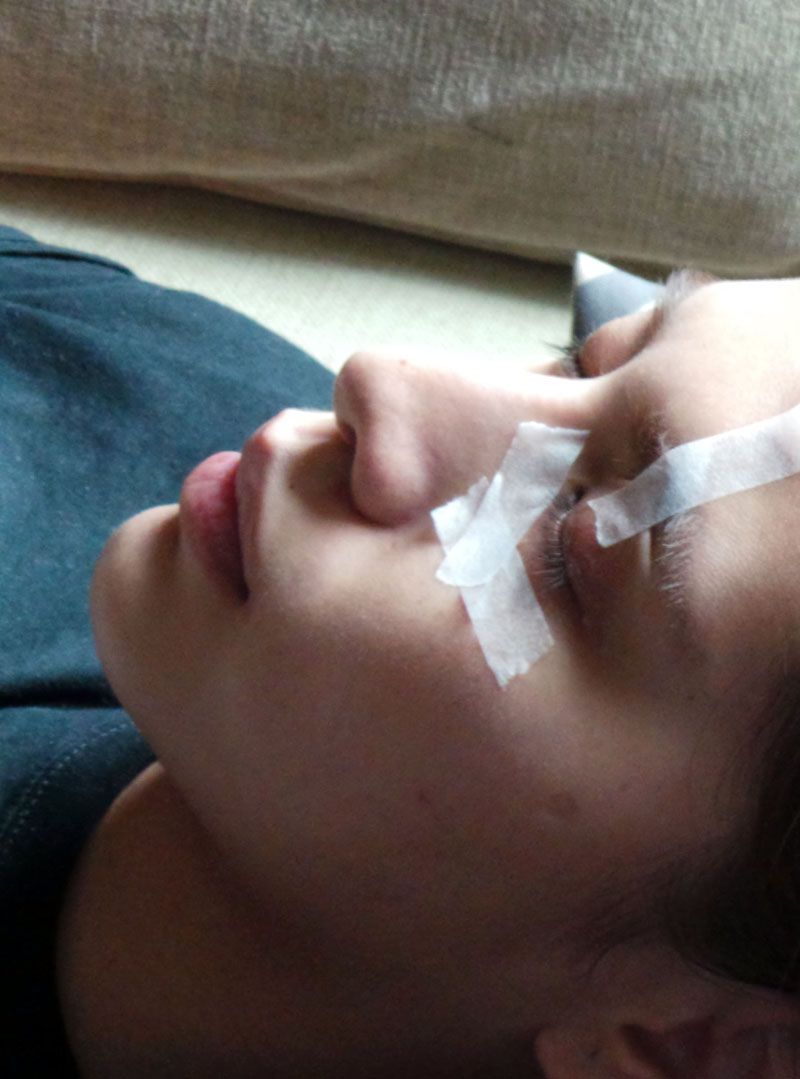 The whole ganap hindi sya masakit.
They will attach hair fibers to your lower lashes. Individual yan! So more natural!

So in short, ganito ang ganap. Check her lower lashes! OO, hindi ako yan but hindi ako talented sa photograpy, so yan nalang!
The lashes can last from 2 weeks average or more. Depende sa pagalaga mo. You can wear makeup parin dapat lang mas ingat ka when cleaning 🙂
So check out their site! https://www.facebook.com/xtensionsmanila
Sorry Kim, d ka na nagiisa! LALABAN NA KAMI! haha!
Til next discovery! haha!
Much love,
D