D in Rajo Laurel for Metrowear Icon: Rajo Laurel

Here we go! Metrowear icons of my dearest friend Rajo. Hello, tagal na namin magkaibigan but Raj never fails to surprise me. Sa tagal namin magkaibigan, I always think hindi nako magugulat.. I'm sure lahat na ng kaya nyang gawin.. alam ko na. But wait tehre's more ang peg! Haha! Before we proceed with the show pakita ko muna ang dangerous outfit nya!
Sexy, a lot of cut outs, slits and bareback can sometimes look trashy.. BUT NOT RAJO! Isipin nyo, may mas "kokonti" pa palang tela and mas "bare" from my ESQUIRE OUTFIT?!?
My old esquire outfitey…
My Rajo Icon's outfitey! 2 slits in front …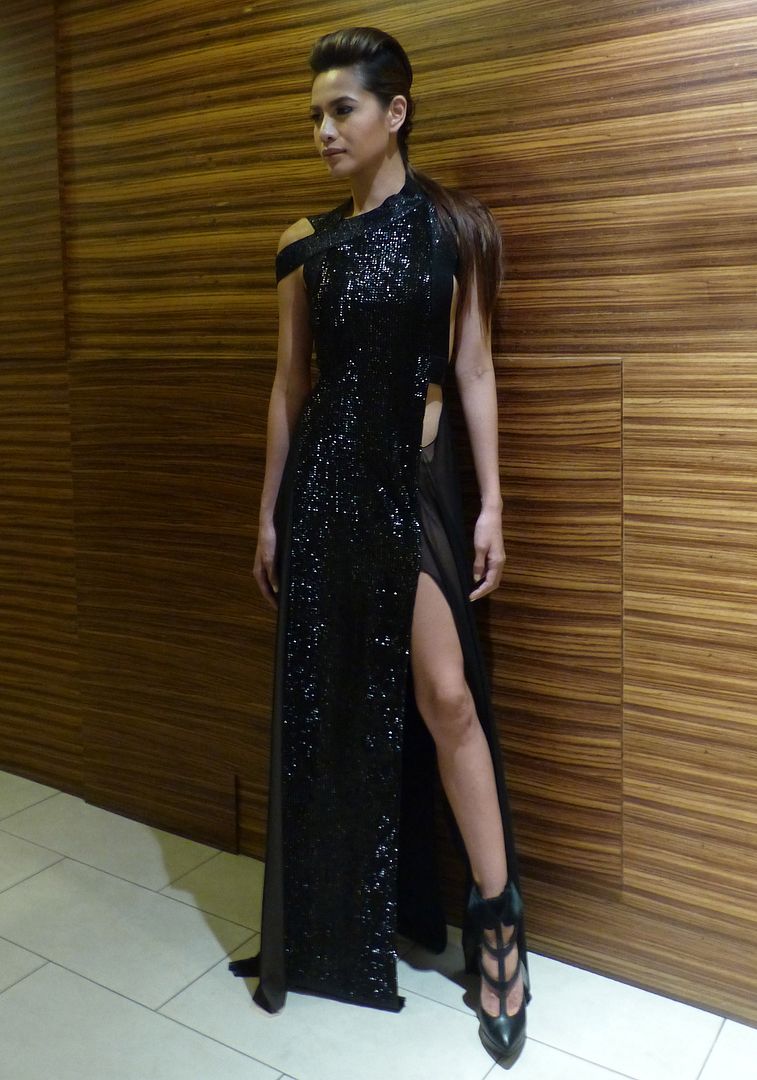 Bare back…

Sheer panels..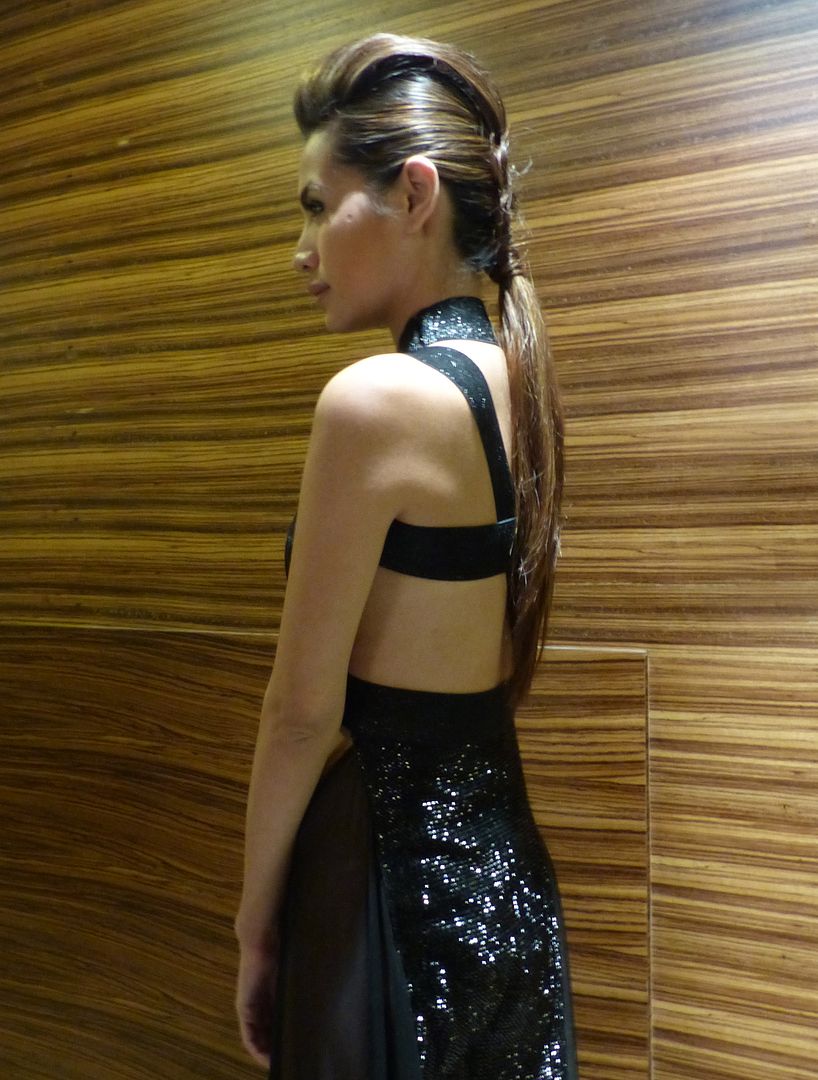 ..on both sides! (Yes, nakapanty ako ok.. yan na naman ang mahiwagang tanong. haha! DIY lang yan, we cut the side strings of my panty and used a transparent looking strap – like the ones para sa bra)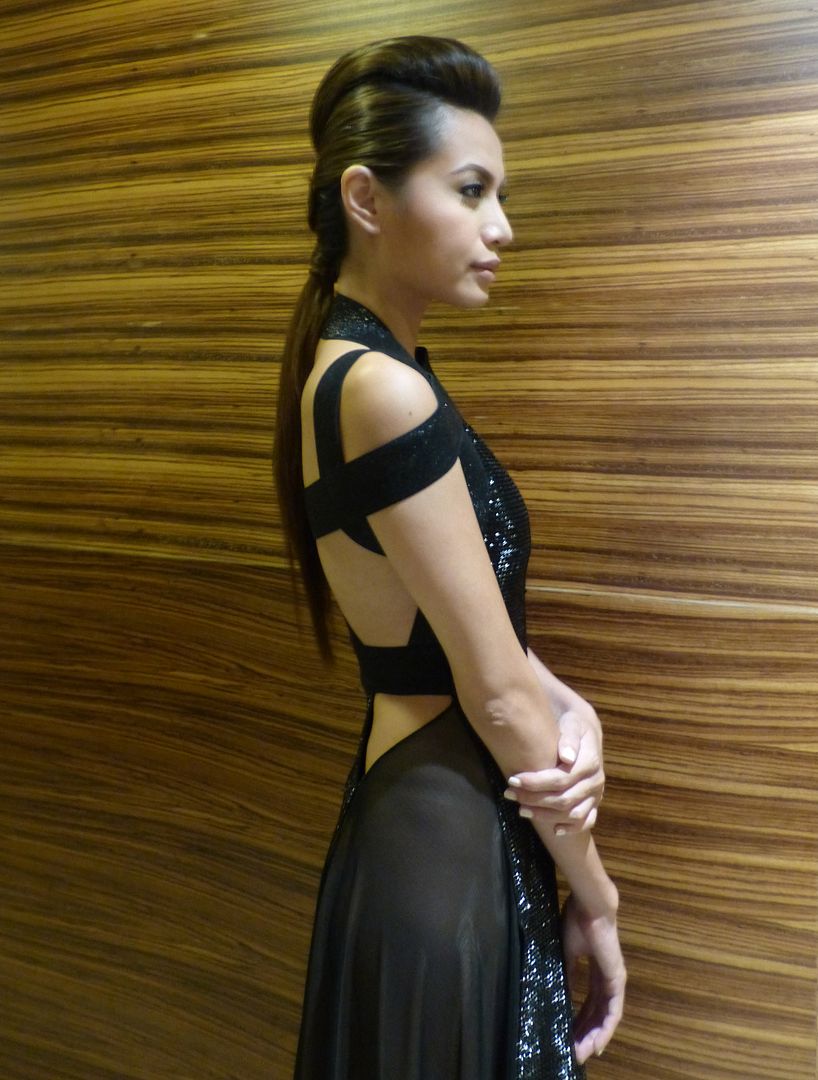 My hair peg, since hindi pako over sa Met Gala punk look…
Diane Kruger's MET BALL HAIR
Combined with Nicole Kidman's Cannes Mohawk!
Nagugulat pa ba kayo at puro beckies kasama ko? haha!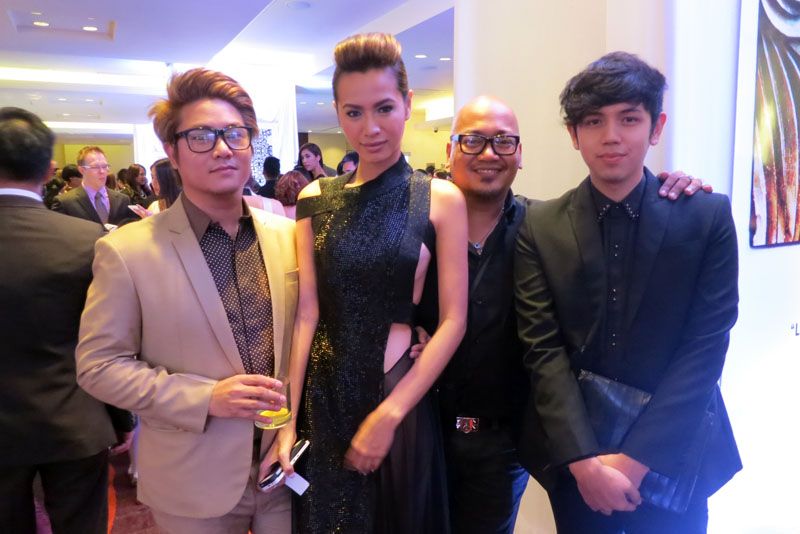 WIth Nixy! I did my own makeup!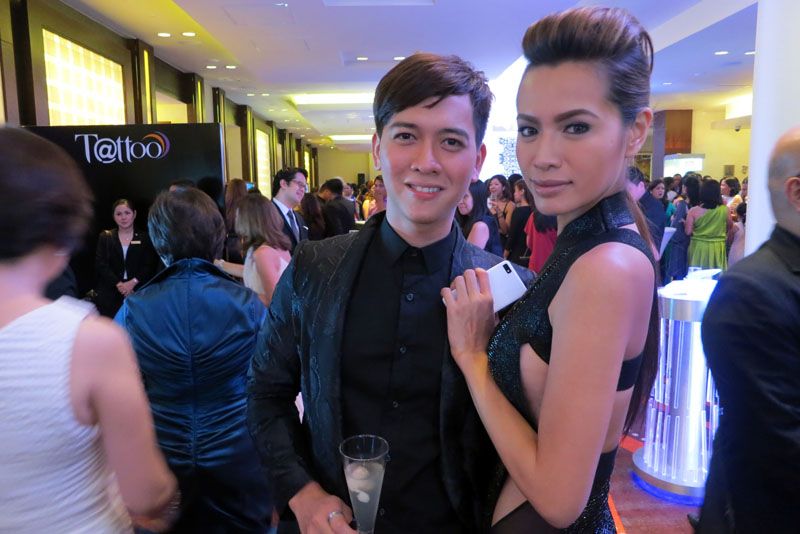 With my love, GINGGAY! Na-miss ko sya 🙁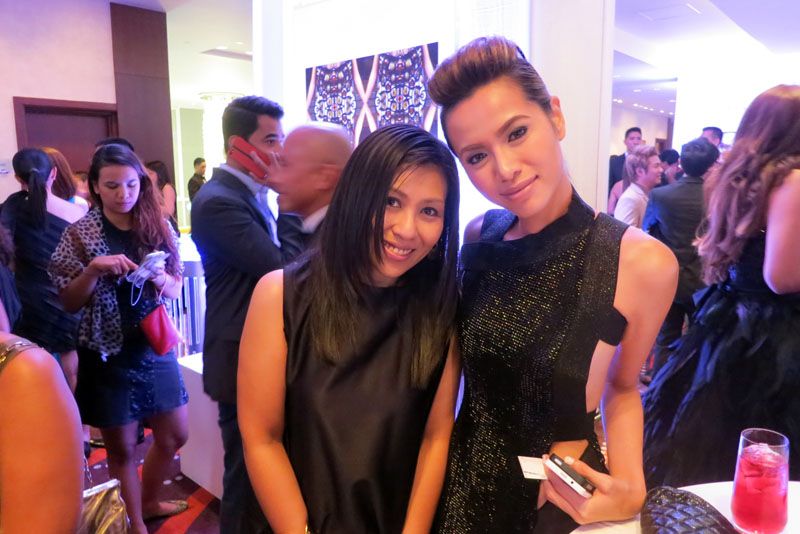 If you are wondering where SJP was eating when she was here..IN MALU's resto! Try nyo! bongga sya! El Circulo group. Inavail daw ni SJP yung ribs and halo halo!

Malu is also part of our travel group, always great to travel with a foodie!
Metro's Michelle Torres and Timmyyy!

I love Bianca's Rajo dress! Kaka-fresh ng white!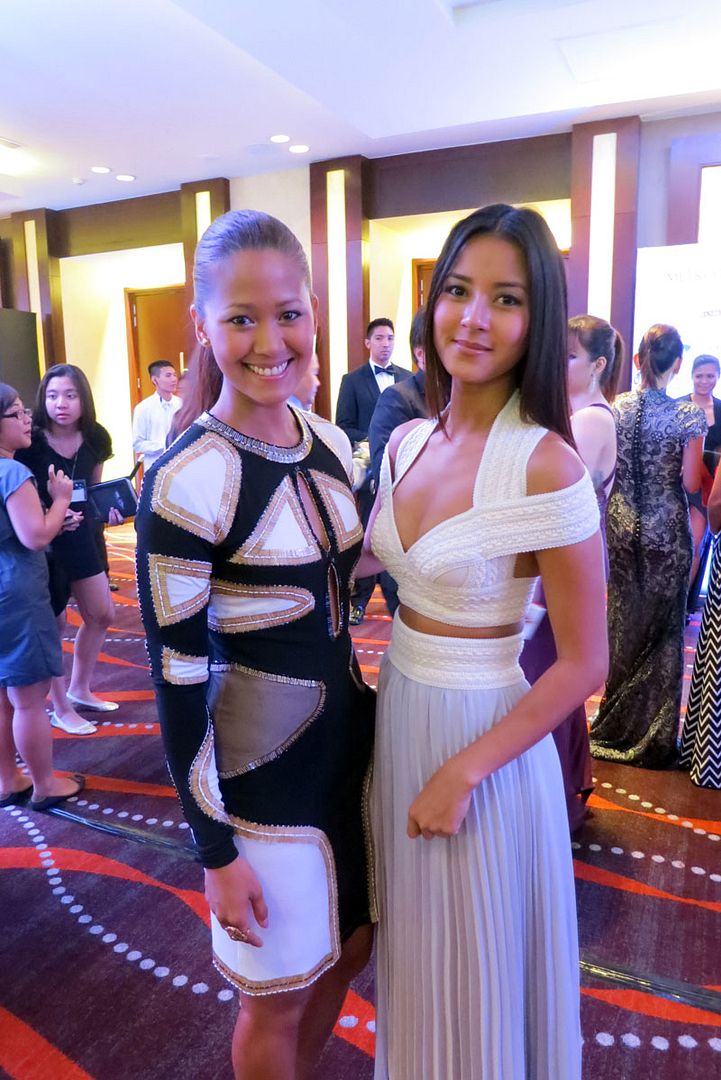 Leica! Super nice, i love this girl's energy!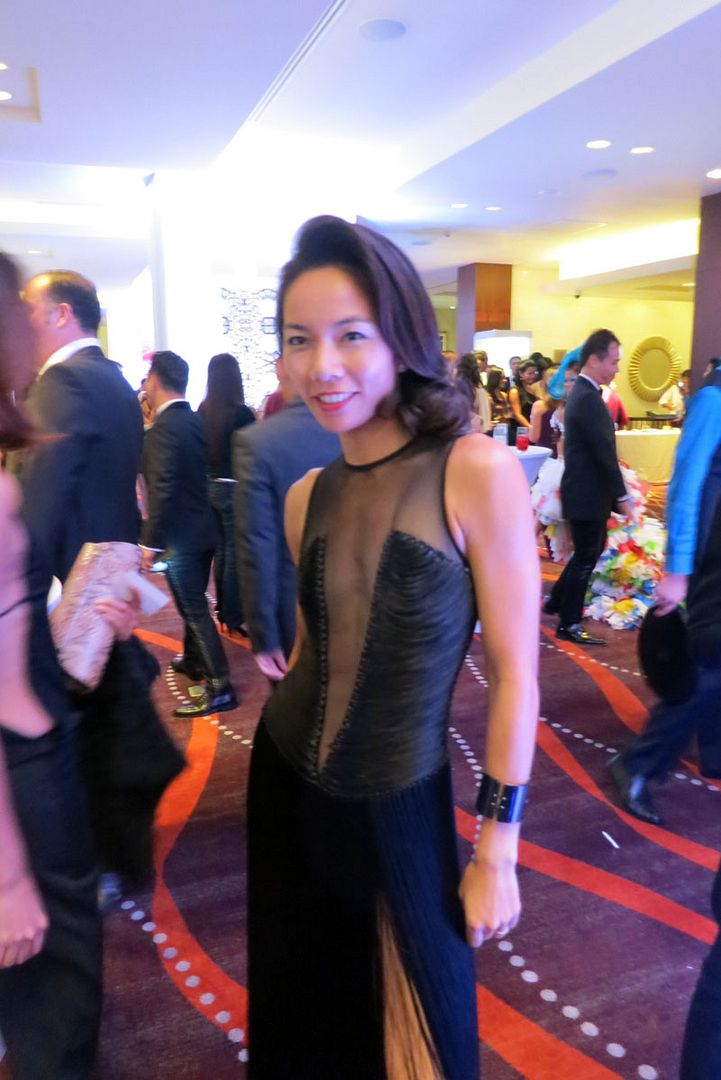 And of course… Walang tatalo kay TESSA! Dress made of sando bags! Aliw!

I won a watch from TAG HEUER for MOST STYLISH of the night! Thank you!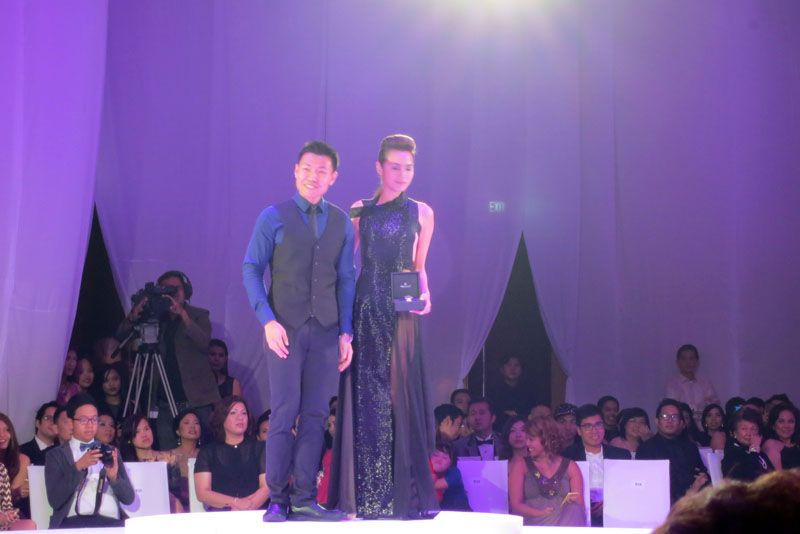 Scary ng damit! Isang matinding hangin lagot.. choz! Haha! Don't worry secured yan! Used up 2 rolls of double-sided tape!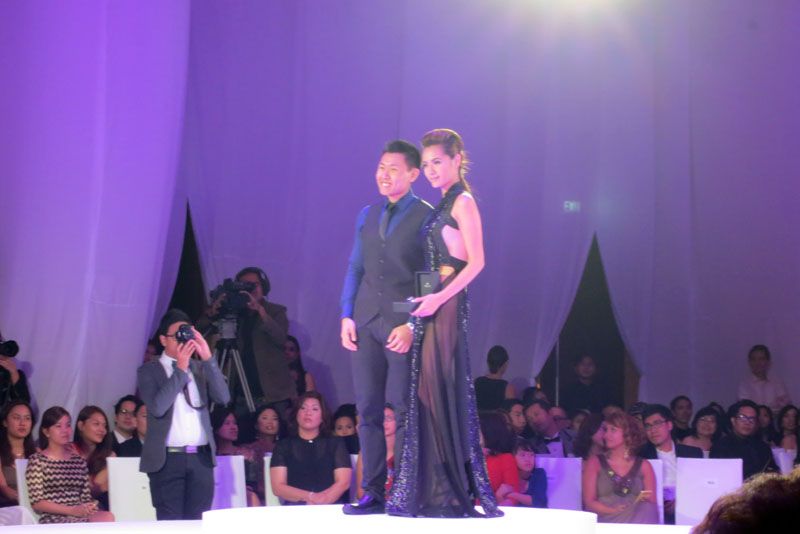 Teresa Herrera hosted the show!
During work in progress, Rajo showed me na the designs. Pero nawindang parin ako!

May bilog, may bilog.. bilugan ang bilog. choz!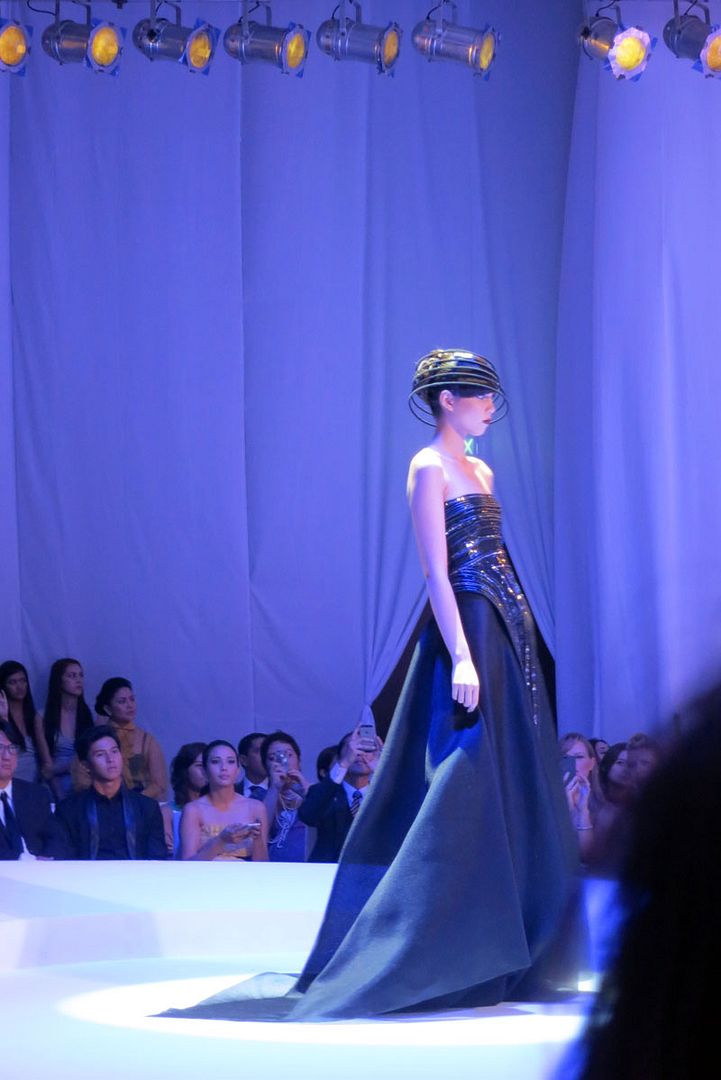 I love how the dresses are so modern and parang many ways to wear ang drama!

Susko tong si Milan, BLURRED NAMAN MAKAPICTURE!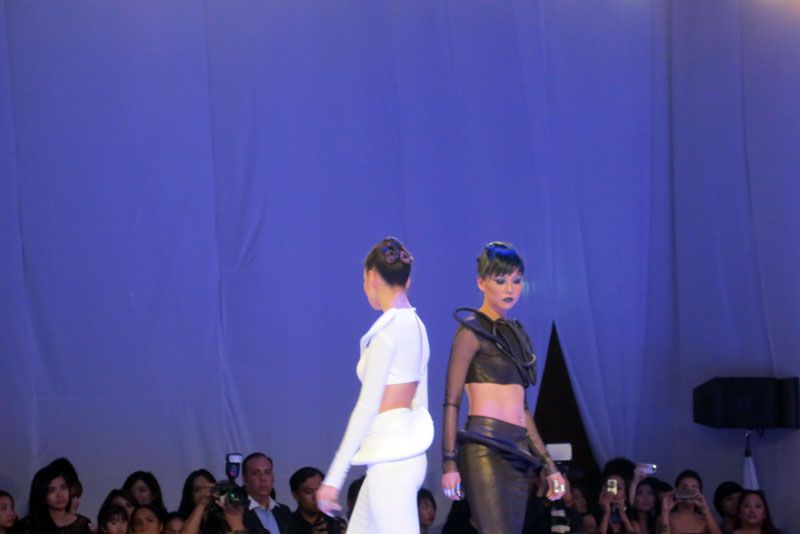 Hope to wear one from this collection soon!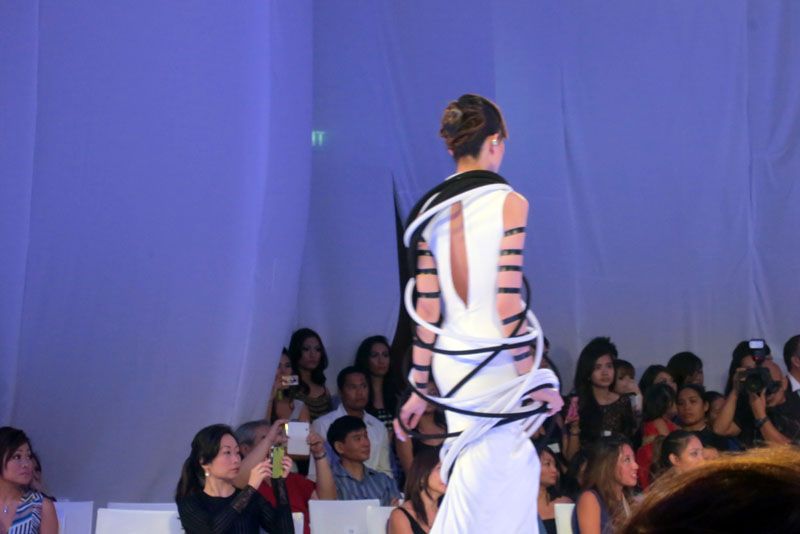 Bet na bet ko yung beige!
There's my love Rajo peeking.. kinakabahan and all! But more than anything you can see the big smile on his face!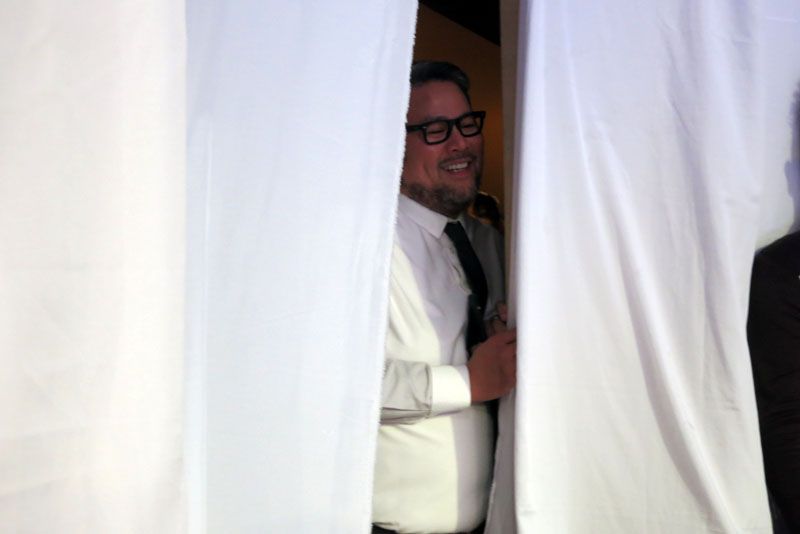 Bet! Bangus levels!
He came up with over 50 designs, plus lahat pa ng muse nya! Hindi ata natulog for months si Rajo!

Wait.. was able to find more photos from KLAY TAN! @klayphotography on twitter
My super sunburn date.. haha! Nag bike kasi with Tessa preparing for Triathlon.
I love this electric tape paandar! magawa nga ulit! I remember a shoot like this before!
THE BEST! Ria Bolivar!
Betty mae!
Rajo and his finale!
Papayag ba kami na waley? haha! Karylle is so cute!

May brides na paandar!
Rajo's girlies!
I love Ria.. wala parin tumatalo sa kanya!
Jasmine in black and white!
Eto papakuha ko na! RAJ! I WANT THIS!
Enchong won best dressed for that night!
Joey mead!

Outside the event they were showing my video shoot for Rajo!
Para daw hindi kayo lamigin! choz!
The Ria effect….
Bet ko din toh! Love the whole collection! 
Pam q, styled the show! AKIN NALANG YUNG CHROME RINGS!
Congratulating Raj!
Bet ko yung may side boob chenes!
Fierce Dong, Rubi, Charina Sarte and Marc Gueco
Partners!!! Rajo belieberrrs!
TESSA! ANG CUTE MO!
Thank you for my new watch!
Bet ko yung pawaley ang beads effect!
Marco, Empress and Enchong
Clean lines for beading!

Terno si Timmy and Tessa!
Ornussa!
Halata bang fave ko si Ria?
Bea Soriano modeled for Rajo's bridal collection!
ANG GWAPOOOO!
Best friends since forever dan (JLC) and Nixy
THANK YOUUUUU!
Melissa Frye drama!
With our love! RAJOOOO! Congrats and happy happy birthday!!! 
I think what makes Rajo so successful is that you can feel the emotions from his creation. Hindi lang sya tela at buttones and zippers. Para kang kinakausap ng damit. I think this is possible because the passion he puts in making it sobra sobra. Raj, mukhang tinodo mo this time! I don't know paano pa natin totodo more yung next, but knowing you… KERI! One of your best so far!
Not everything was easy for Rajo. Ngayon nakikita natin bongga sya, some people would say pa "Laurel yan so easy pass". People don't know nagka trauma pa si Rajo before because one of his todo show was bashed… apparently, ahead of his time lang pala sya. If you look at it now, bongga yung collection. I have a piece from that collection! But he never gave up. Kabado yes, takot yes. Hindi nyo lang nakikita. But he pushed and worked hard. The Rajo we see now is the result of years and years of hardwork. Nothing comes easy, but nothing is impossible too. And Rajo is our perfect example.
It's really no surprise that Rajo is a great designer… but for me, he is even a greater friend. Rajo is my hugger. Kahit gaano kasama ang araw ko, or gaano ka lungkot ko he can hug everything away. I think that's what i love about him. Pag weeks kami d nagkikita yan, I will see nalang his name pop up on my cellphone with sweet messages like "I miss you" or "Kain tayo" (mas sweet yung second message for me kasi kilala nya talaga ako… haha!). I know i will grow old with Rajo (Sige fine Nix..ikaw narin. Wala naman silang choice sa tandem natin.. haha!). His video presentation asked me kung anong bday and congratulatory message ko sa kanya… wala akong maisip 🙁 yes, sa daldal ko waley lumabas. Only because I see Rajo as my big gift from God. Perfect na sya just the way he is 🙂 I love you Raj, kinakabahan ako sa next show mo kung may huhubad pa sa last outfit ko. Baka packing tape na gamitin ko! haha! I love you. 

Much love,
D