WARNING! Long Post! Mexico Day 1, Part 1: HOTEL GANAP!
This is our 2nd year to Coachella and in fairness masmadami na akong alam na http://www.divinemlee.com/wp-admin/post.php?post=8706&action=editbanda ngayon! INDI NA AKO! Indi na anga anga! haha! But since ang haba narin naman ng nilipad namin, we decided to do a side trip narin. So before we get with our Coachella post (chronological order kasi eh!) eto muna!
So we visited CANCUN of Mexico. Hindi na kami nakaganap sa Mexico City kasi waley na time. We did we decide on Mexico, because Hardrock offered us a bonggang proposal. SO eto na yun, alamin nyo ang ganap!
Looking at the Map… you can see Cancun dun sa may rights side. Parang very Palawan natin ang drama nya. Tume-tail end chuchu!
Here is a closer look at Cancun. Para syang strip. As in one hilera lang talaga. The hotel zone magkakatabi sya. Then If you are in the hotel zone both sides may water view, bongga noh? Kasi parang island talaga.
Cancun is connected via two bridges.. the left and the right. hahaha! Gets nyo na yun sa magkabilang dulo.
So in the strip na yan, Hardrock is right in the middle. Ayan ang ganap nya. The hotel is newly opened so they have lots of promos na ma-avail nyo.
If there is one thing you need to know about Cancun.. is that this is the land of the ALL INCLUSIVE deals. Ang ibig sabihin, you pay for a package… then inom…
Room service

Lafang…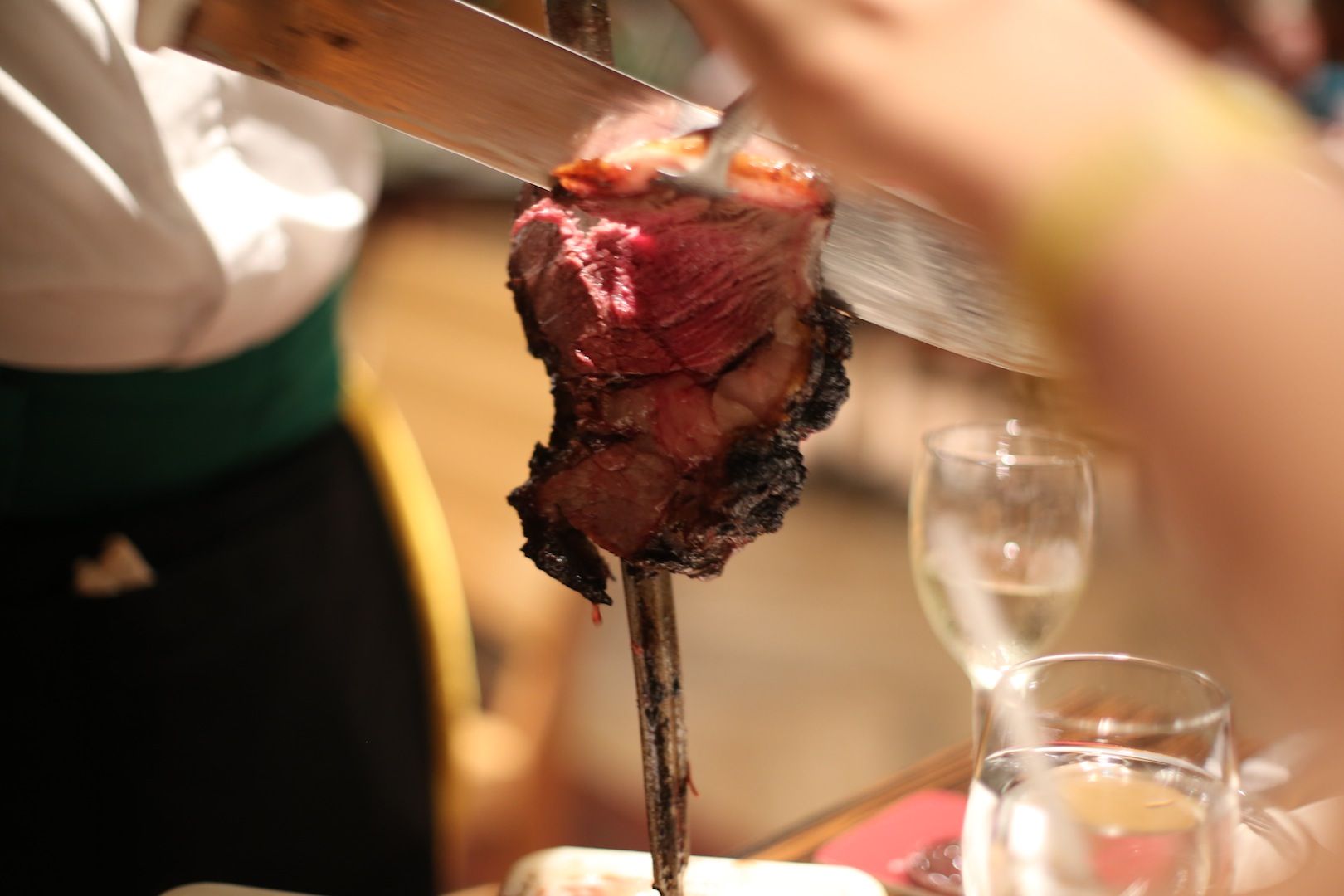 and may rebate points pa for tours.. lahat ALL INCLUDED!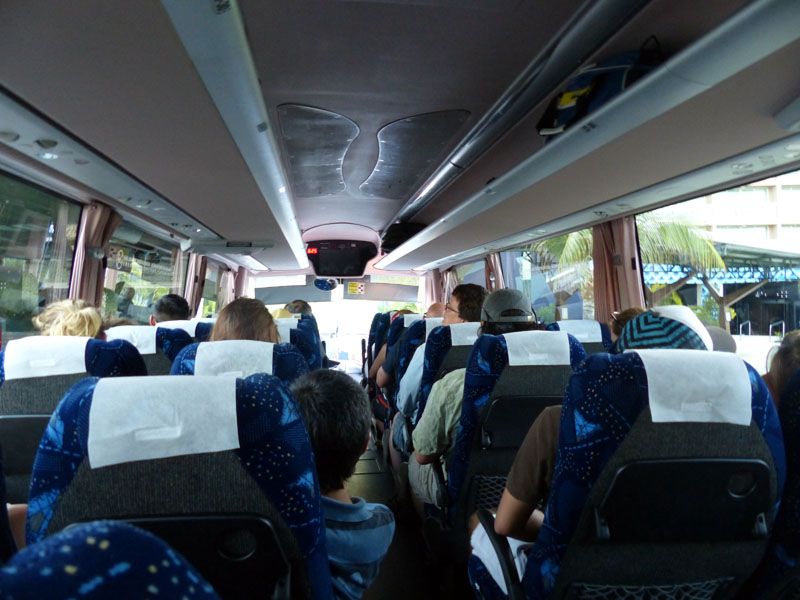 And para dun sa magugulang, yes kahit ilang beses ka kumain keri, kahit ilang bote and ubusin mong nongga…avail! And hindi kailangan magsuper market before hand because pati mini bar included! Yes, and free wifi! perfect! haha!
Ok, alam ko may magtatanong na nang rebate? Hardrock offers packages that if you stay certain number of nights may rebate dollars sya. For example sa 3 nights, you get $500.00 back! And you can use this sa tour, salon (Sa manila na kayo magpa mani-pedi.. mahal dun. haha!), and stores nila. So technically, hindi mo na need yung wallet mo for your whole stay. LOVE ALL INCLUSIVE!
And if you check, the all inclusive rates are really competitive. With the proposal they sent us. It was about (i converted na for you guys) Php 3,000.00 per person per night. Kasama na lahat! Accomodations, food, nongga, ganap! Bongga d ba? They have more packages, the longer days you stay, the less it becomes per night!
Ok, wala pa ako sa kalahati… So CLICK MORE para sa more ganap and the MAYAN RUINS TOUR!
So as we all know, Hardrock has lots of momentos na paandar! Same with HardRock Cancun!
bongga ni Billy Idol ha. Paandar ang oufitey!
Hoy Snoop, bakit mo naman pinadisplay yung pantulog mo? choz! 
Leather naman pala…
Eto, katabi ko si Mareng Britney at Lola Madonna.. haha!
So aside sa magkodakan, the first thing you should do upon arriving is get the schedule. they have a person naman na assign sayo magexplain a bit about the island. So kami we got the schedule, found out about the rebates and nag best in planning ako kung saan namin avail. Of course, sa tours na ganap! Pumili na kami ng tours na rarampahan namin.
Oh d ba? Parang best in review ako. Haha! Dami kasing ganap so plan efficiently! Dapat sulit! ahha! Very pinoy! Also pala, they will give you a wrist band (yes, yung dilaw na suot ko) para knowsline nila kung taga hotel kayo. Wag nyong iwala, dyan nakasalalay ang all inclusive pass!
They have about 6 or 7 restos plus madaming bar. So planuhin nyo narin! haha! Some areas change cuisine nightly, so check the schedule!
Front drop off area. May gym sila na full avail ni V. And a small theater/concert chenes.
Their basic room looks like this. May veranda plus JACUZZI! SHALA! Kitang kita sumisilip kami ni Milan.
Jacuzzi in the middle of the bedroom! pakak! Nahulasan ata si Milan sakin nung nagtampisaw ako. He got the bed sa tabi nito. Natalsikan ko ata sya! haha!
Yes, pati yang mga bote pwede nyo avail!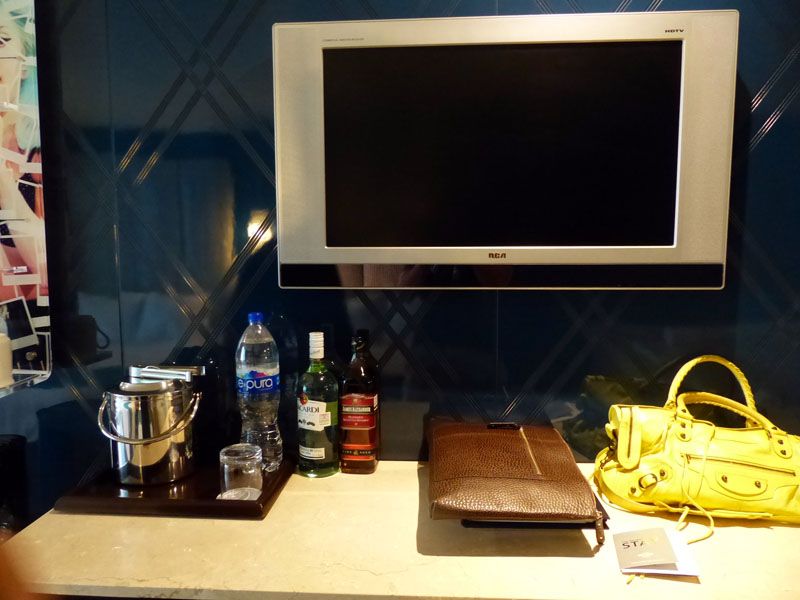 So first on the ganap… ikutin ang hotel! haha! At mag outfit shot. choz!
Thanks Boom for my shirt! And Sherri my love, for my studded haviainas! Yey!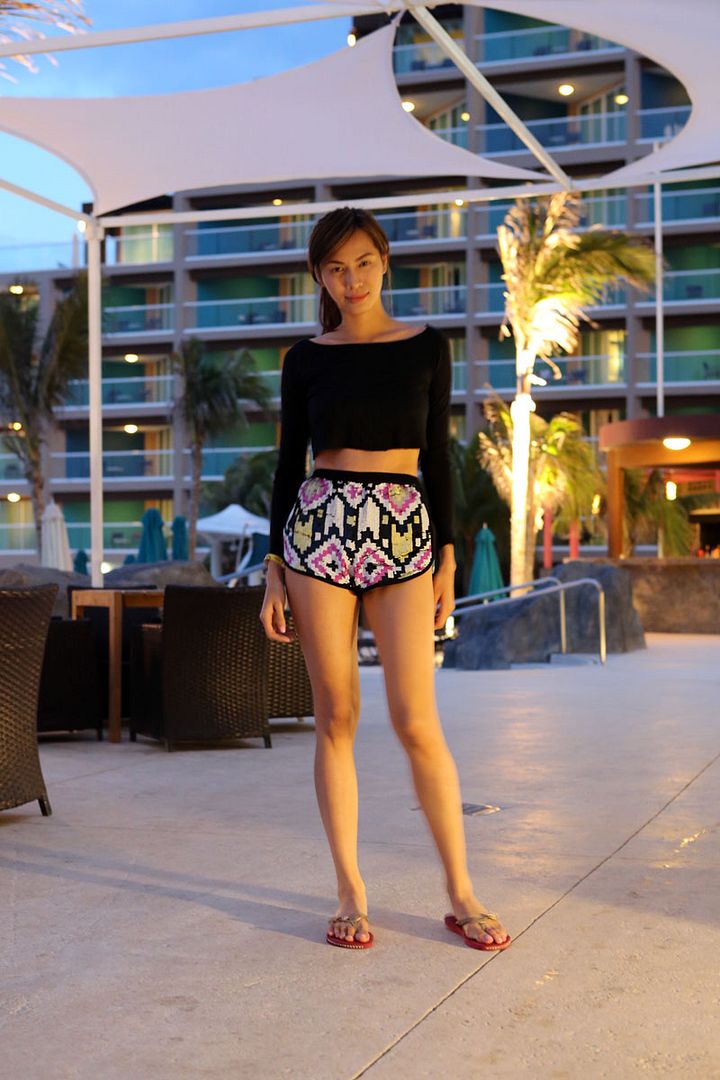 Kung may outfit shot, may couple pics din! Tyagain nyo na.. blog ko toh. choz! haha! Mahaba pa tong post na toh, pwede kayong magbreak kung sawa na kayo sa fez namin. choz! hahaa!
Nakita nyo na sinong naunggoy ko magtyaga magpicture sakin. Choz!

Kung nagbabasa pa kayo.. wag umangal.. nagwarning ako ha! haha! Me again! haha! Top view naman, para maiba!
Fine, ikaw narin… haha!
The backside of the hotel.. facing the beach!

Sight nyo yung dagat?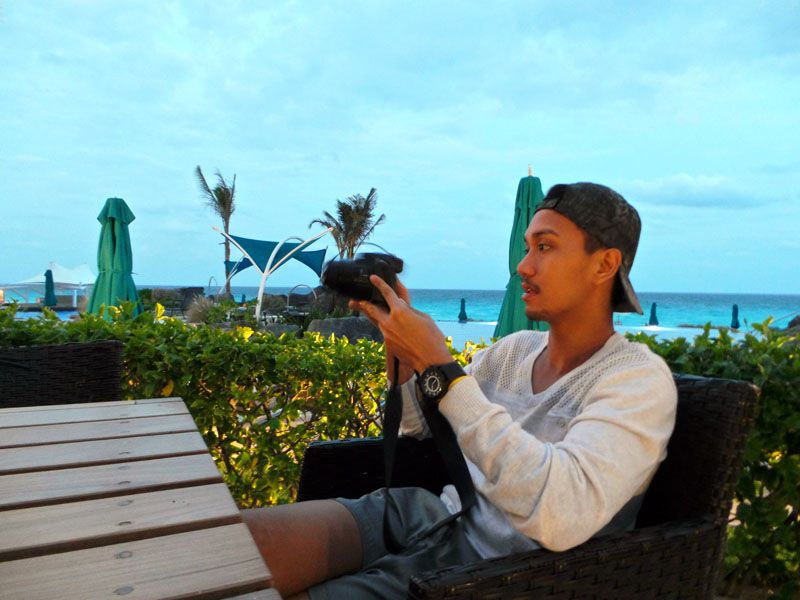 Commercial break..NAHANAP KO SI FIDO DIDO! haha! choz! Malamang d naman sya nagbabasa ng vlag na toh noh?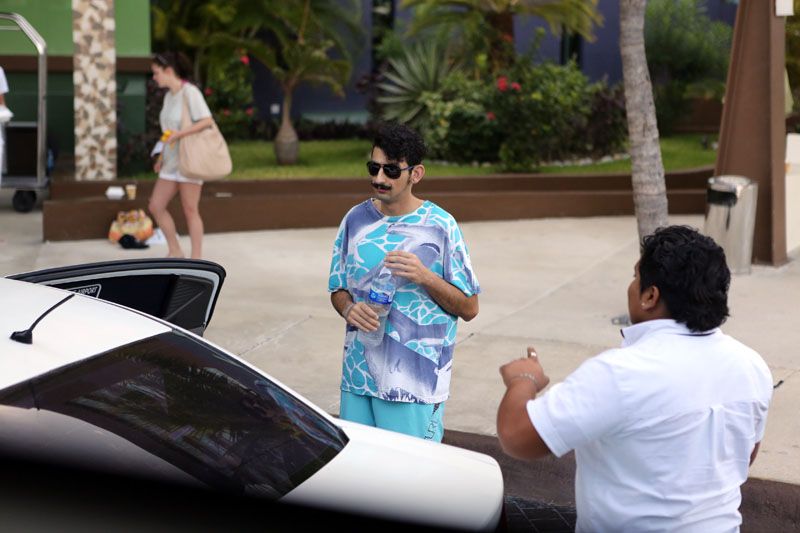 For the first night, we tried the Brazilian Resto. And actually sa whole stay namin.. sya talaga fave namin! Obvious naman masarap sa ngiti ni Milan noh?
V is really a better photographer than me…kaya picturan nya nalang ako! choz!
May sumingit ulit… madiskarte talaga ako.. Pasingit singit mga pictures ko. hahaha!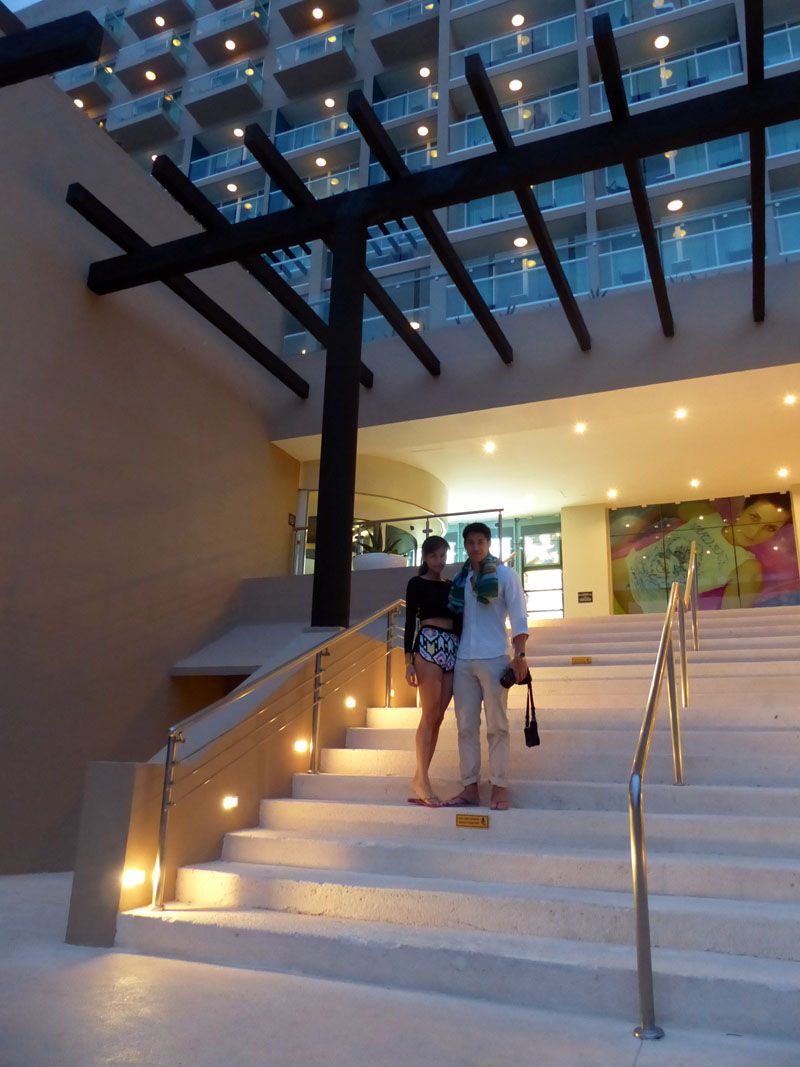 ISAW!!! Actually Chicken heart! Balun balunan ba yun? So they serve food here the traditional churrasco way. May umiikot na iba ibang meat!

OO, eat all you can sya. So kalaban mo talaga dito empatcho…. haha!


Natigil na ang kodakan namin sa gutom. So we had drinks after… TEQUILA! In fair, iba yung tequila nga nila.. Smooth. (Nagmamarunong.com)

After a couple of shots… borlogey ang ganap coz we came from LA na overnight and from Manila before that. So best in jetlag ang ganap. Next morning na umaura!


Yan black tube dinala ko..pang saplot.. SAPLOT BA DAW? haha! Skirt by Rajo, Bra top by Rajo also, Saplot by Bayo and shoes by Aldo. Ganda ba ng emote ko? choz! Tinitignan ko kung namatay ba yung kuko ko. chezz!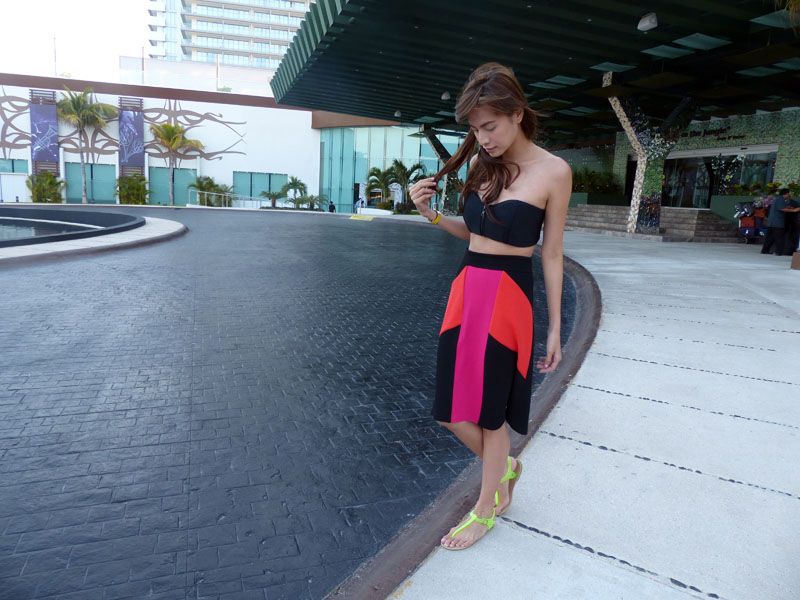 Caught on cam. Ganyan ka pa baby si V. ay masakit daw na sunburn. JuMARTE Evangelista ang drama!
Off we go!

Gandang d mo akalain…

I suggest you pick this company for tours. Bongga sila, daming pa GV. May breakfast, drinks, mga giveaway ganap. The tours include lunch buffet and all your site tickets.

Kahabaan 101 na toh! Next post CHICHEN ITZA! Thank you HARDROCK sa paandar na all inclusive!
Much love,
D