Miss Teen Earth and Little Miss Earth Philippines!
I love my job. #blessed haha! D ba nakigaya ng hashtag sa IG. But kidding aside I really love hosting, most especially beauty pageants. I guess sa daldal kong toh dapat lang gamitin ko naman sa hosting. Haha!
I want to take you to what happens before an event hanggang event. First stop, find out requirements and pick out a dress. San pa ba ako bumabagsak kung hindi kay Rajo?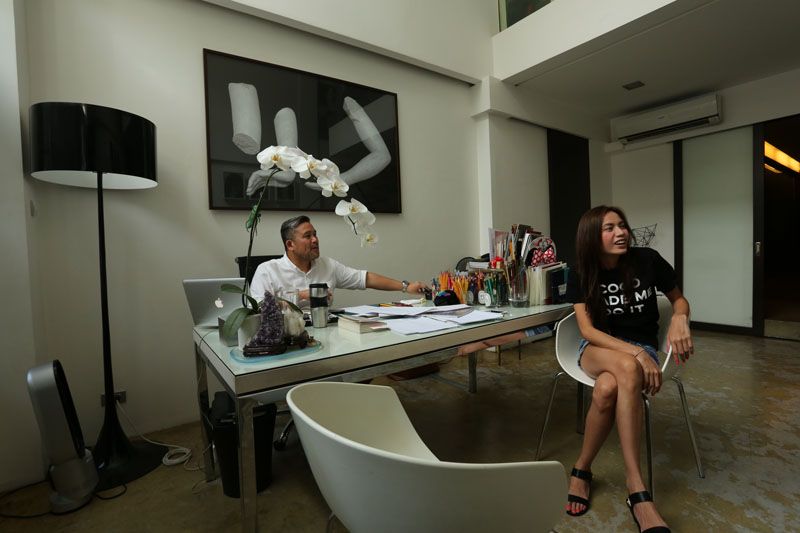 Rajo knows me so well, kahit hindi ako magfit. But since this is TEEN earth, bet namin very debut. I never had one so para paraan nalang! Haha! gagawin kong debut ko toh!

Ang casual ko noh? NAKA PAA!

Initial fitting! Parang very panatang makabayan noh? haha!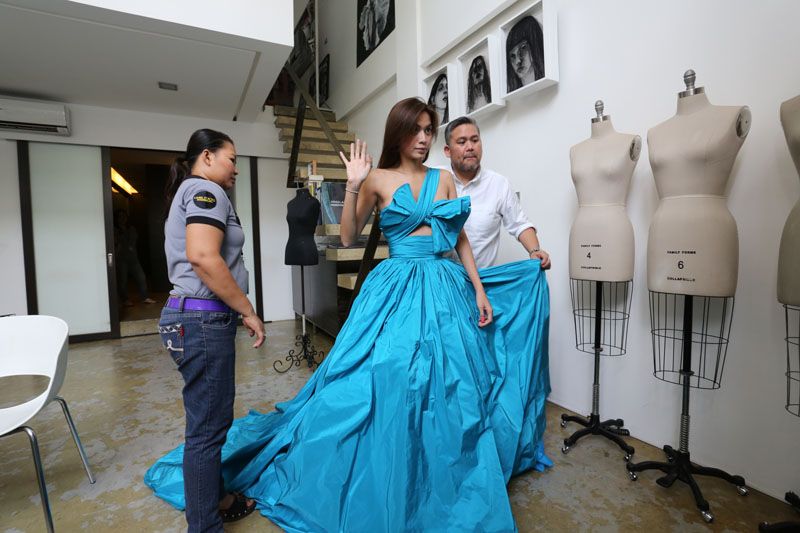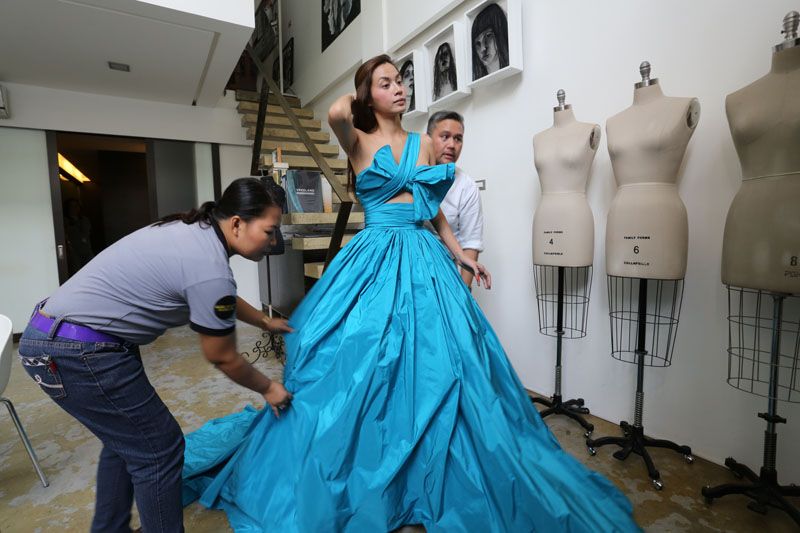 I love how the blue is ELSA FROZEN na bagay pa sa HERBAL ESSENCES BOTTLE!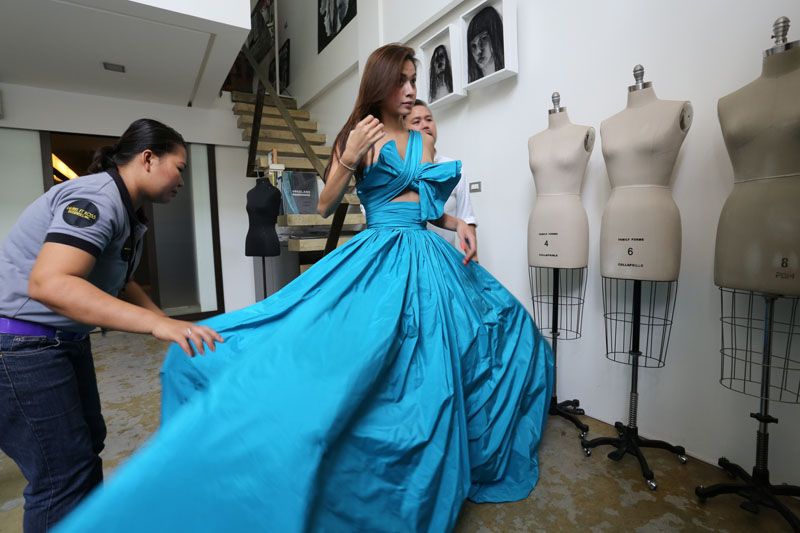 All my outfits are team effort pag nakakafit ako. mahilig kaming magdiscuss ni Raj, how it should look.


Ayan, nasa back details naman kami!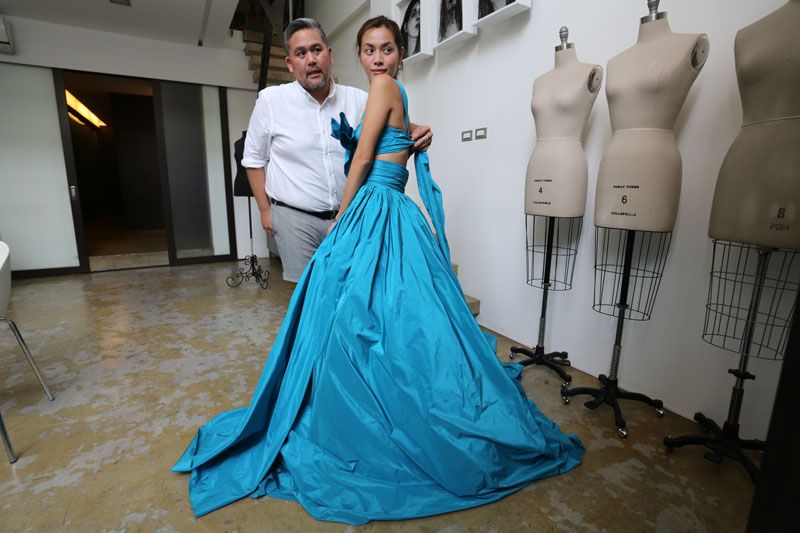 Day of the event, sa bahay ko talaga ang main ganap pag magaayos. Jake did my makeup while nagmeemeeting kami for Becky Nights. Sa panahon ngayon kailangan na talagang Multi-tasking!

Gusto nyo yung buong hallway ako? haha!

Ready to rumble! I love Raj's creation!


I wanted my hair straight para bagets naman since TEEN nga daw ang peg.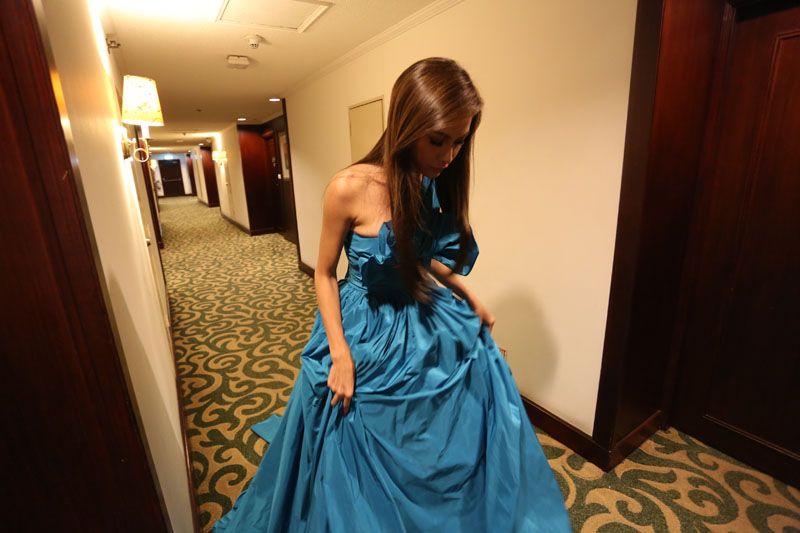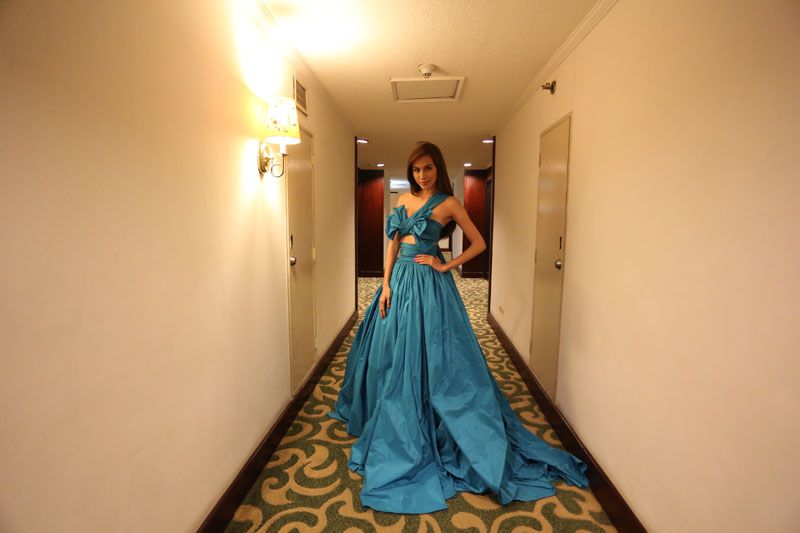 Another tip, bongga yung gowns na seperates. At least magagamit nyo yung top for one thing and the bottom for another after the event. Madali nang mag repeat performance. One of my Rajo gowns na separate, I used for coachella and got me into a Huffington Post article!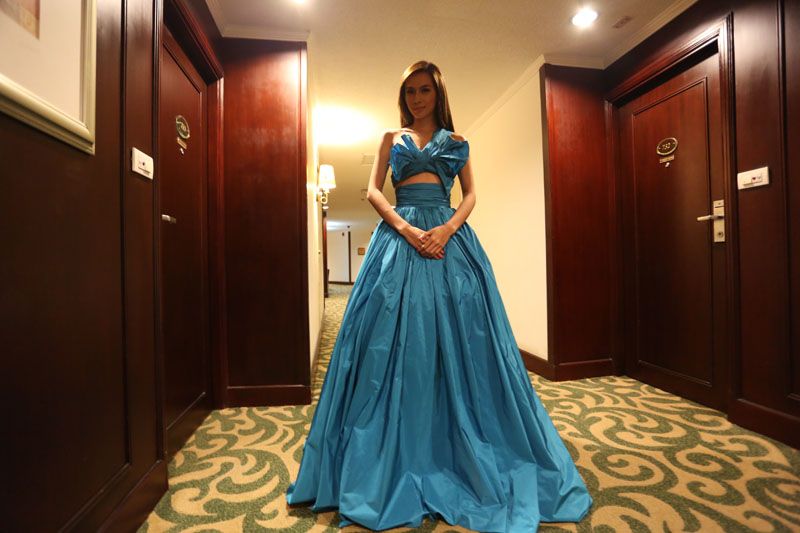 Ayan! Andyan na si Elmer!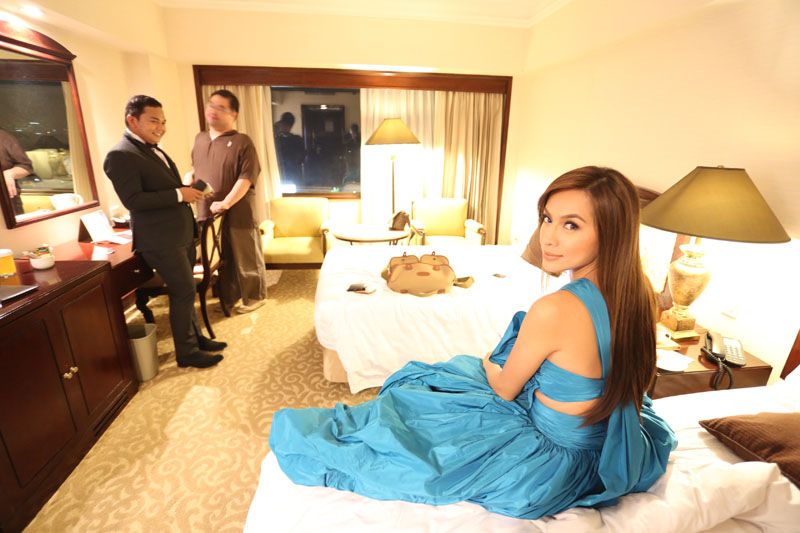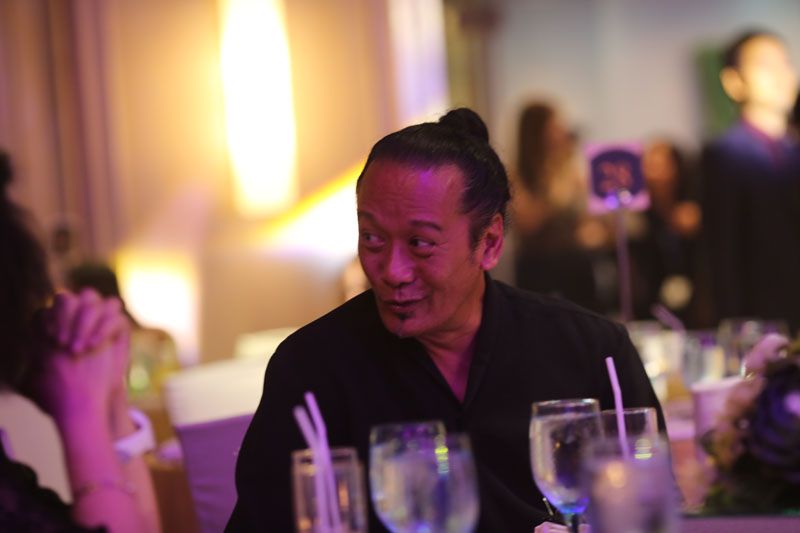 May sister Danes was there too!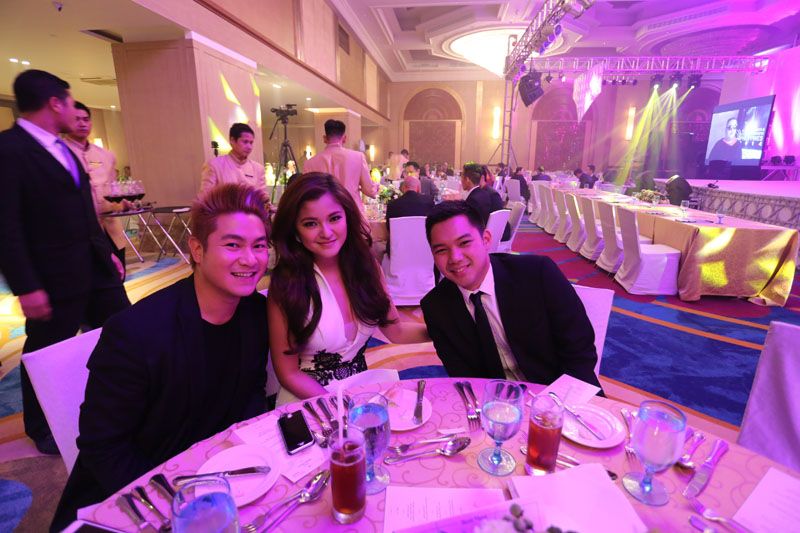 I hosted the Gala night which presented the kids and teens in their National costume.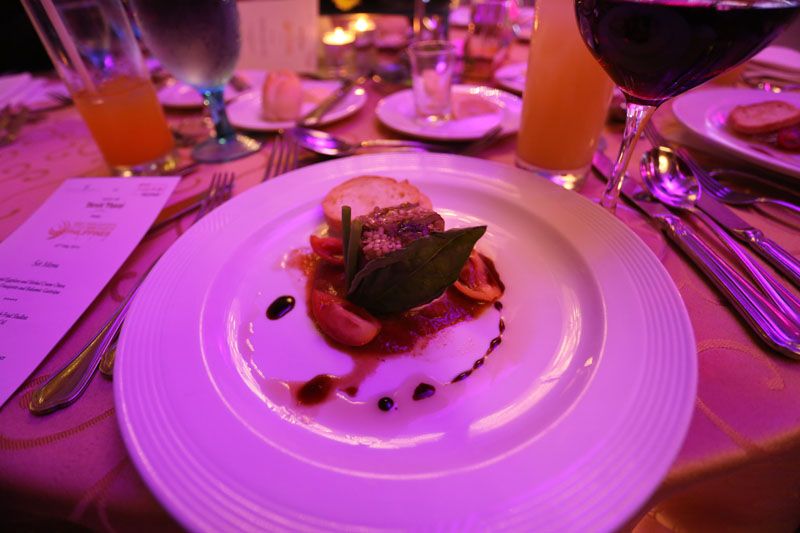 VAS BISMARK! Gwapo ng producer ng event!


The judges table! Masaya toh! Puro friendshipeys!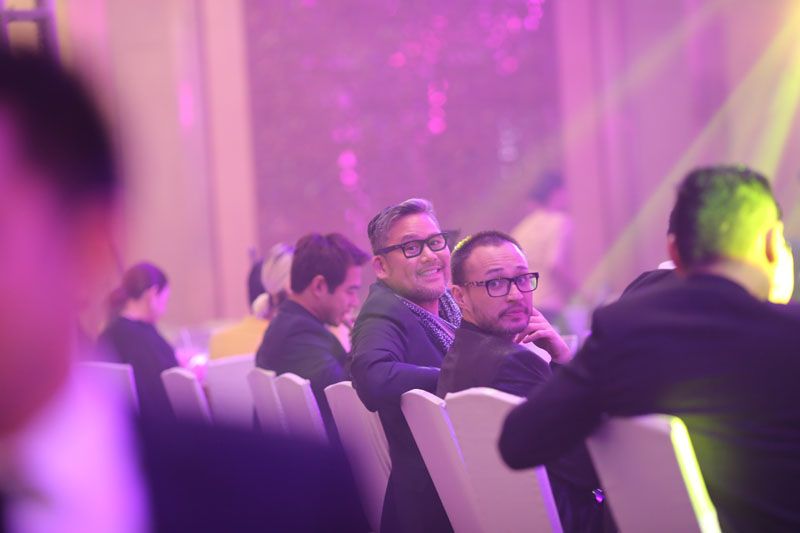 Jujjin as video crew!

At si Pao!

Ryan Cayabyab singers!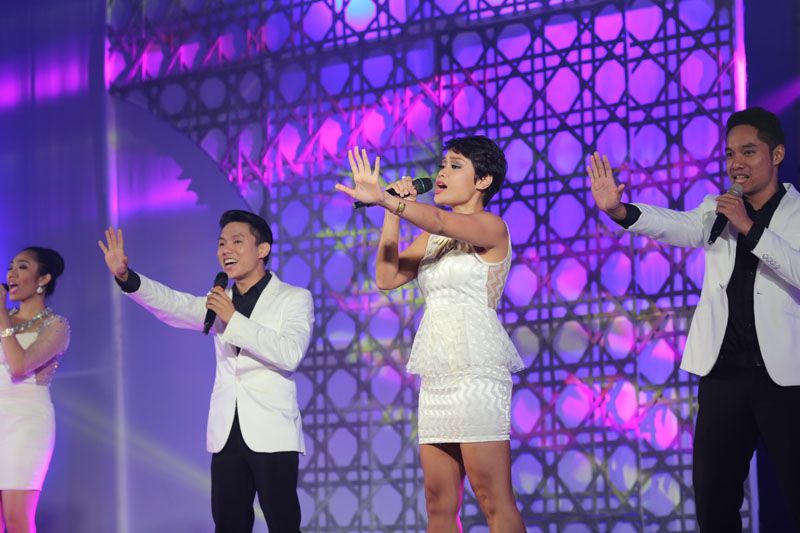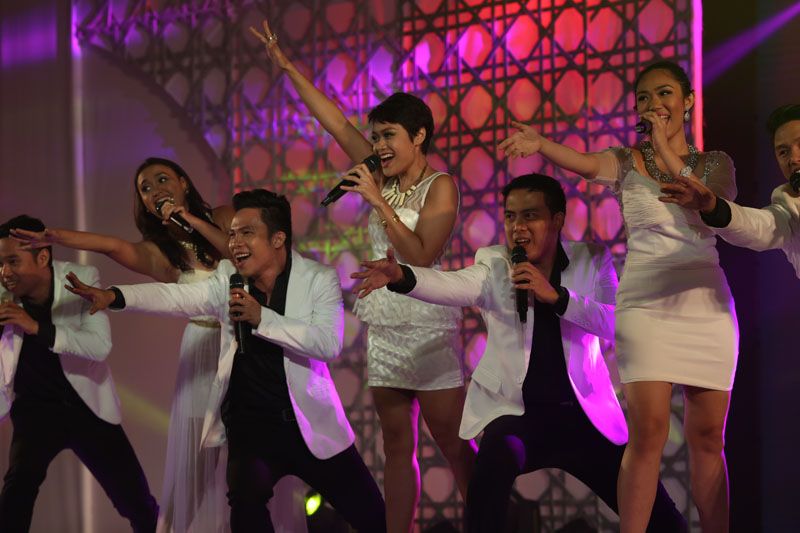 Usually when I host, I ask the people or producers.. Gusto nyo ba straight script or you want the Divine way? Sa mga madalas ko nang katrabaho they pick the Divine way. Yun yung maraming hirit at patawa. Yun ang naganap sa judges table. Sinabihan nga ako na, sumakit daw ang tyanella nila sa mga jokes ko. Haha!

Ang cute ng mga bagets! Nung na sight ako backstage tinawag akong ELSA! haha!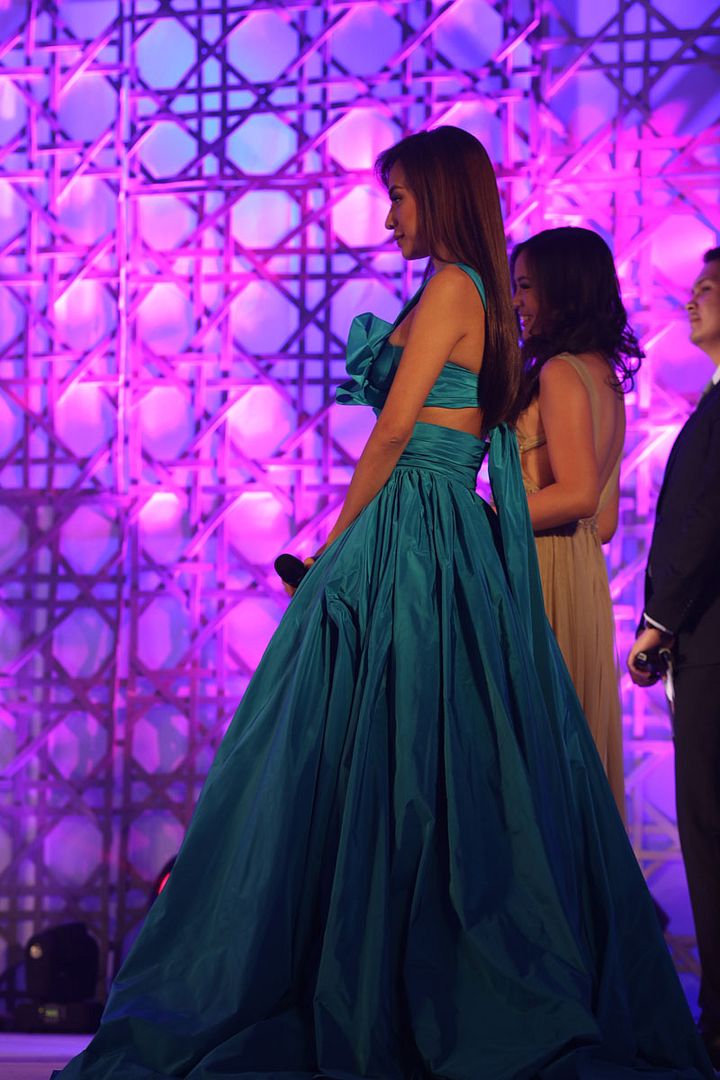 EFFORT! ETO NA!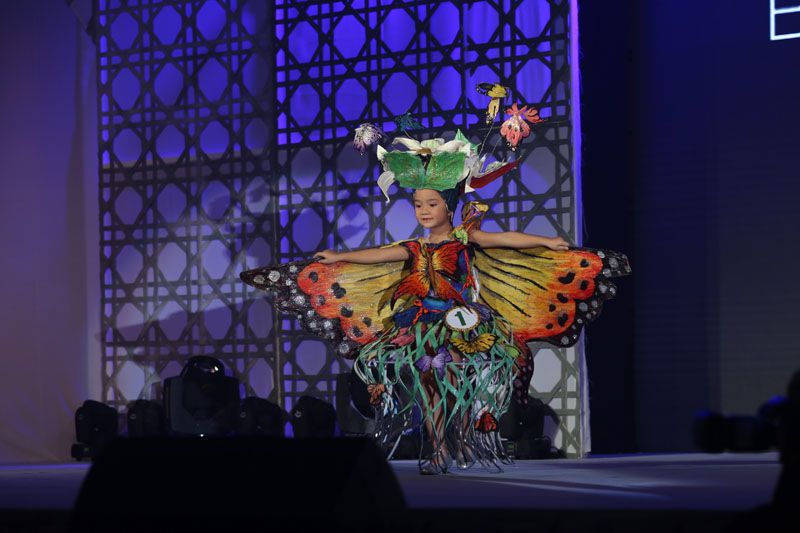 The kids were so funny! Lahat may paandar! Turo ng nanay!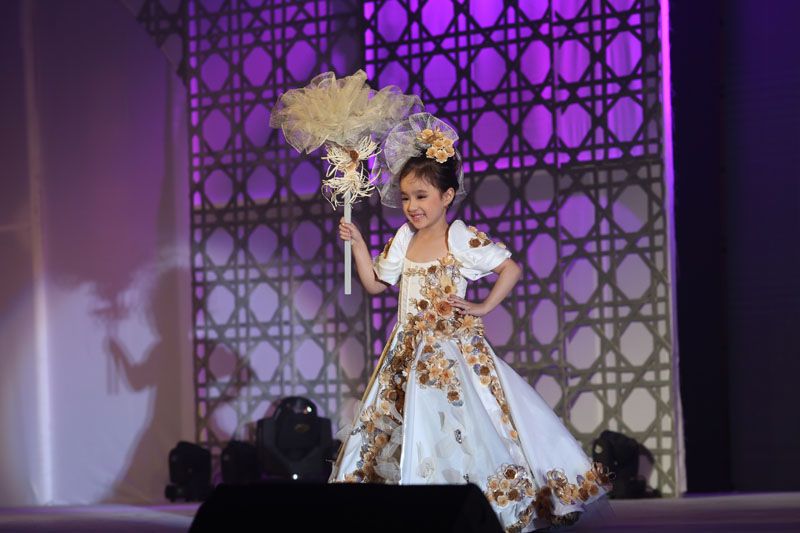 Gowns are made of recycled materials at natural chuchu!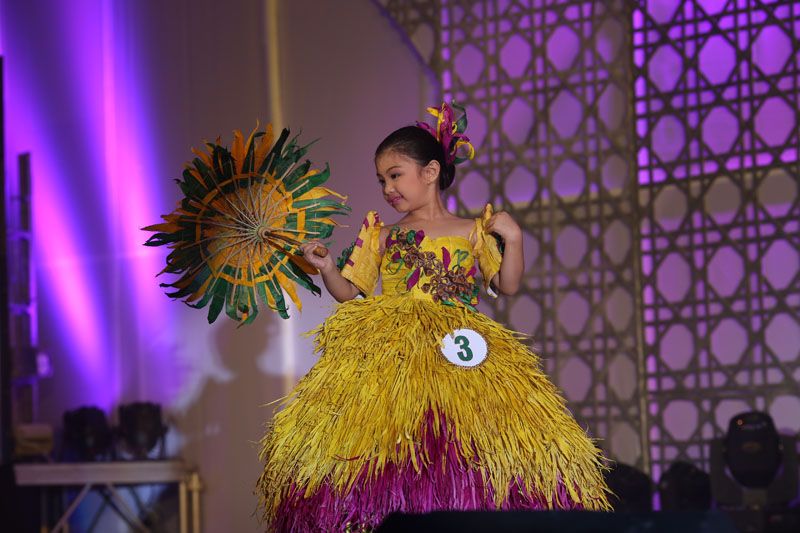 OH D BA? Kumita ang Bote dyaryo sa kanila!

Ang cute ng bagets na toh!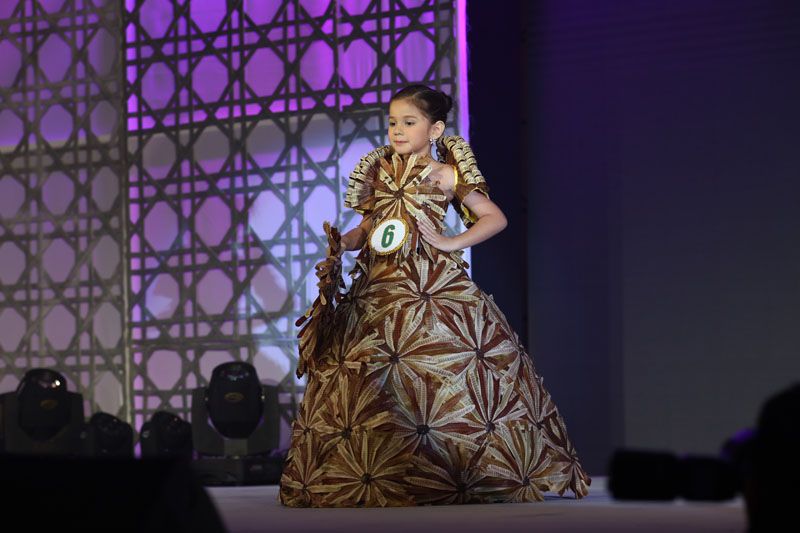 The kids were really having fun on stage!

Eto galing naman sa CORN husks!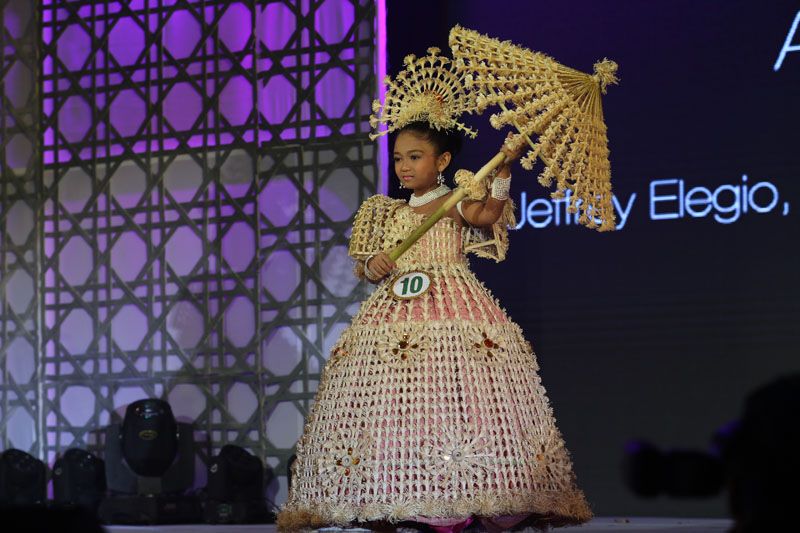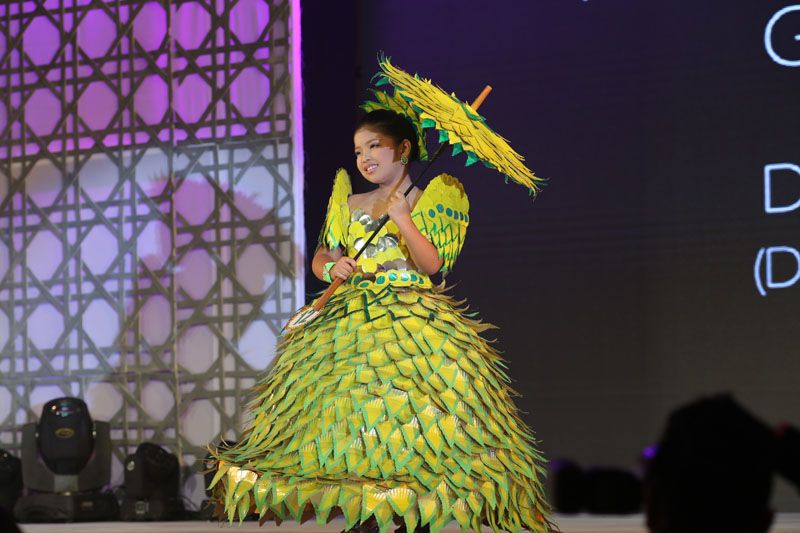 KAYA NYO TOH?!?!?!

Then teens naman….

They all had a month to come up with their outfits! Ang tatarush!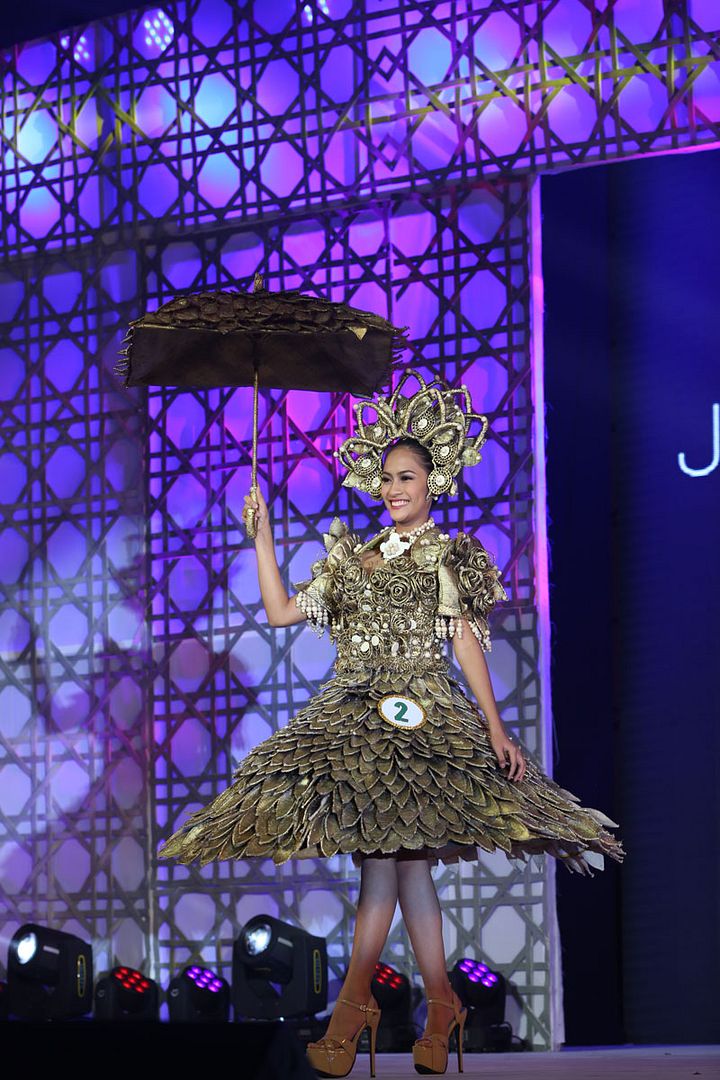 Kailangan din Filipiniana ang theme…

Bawal labahan ang mga gown! choz!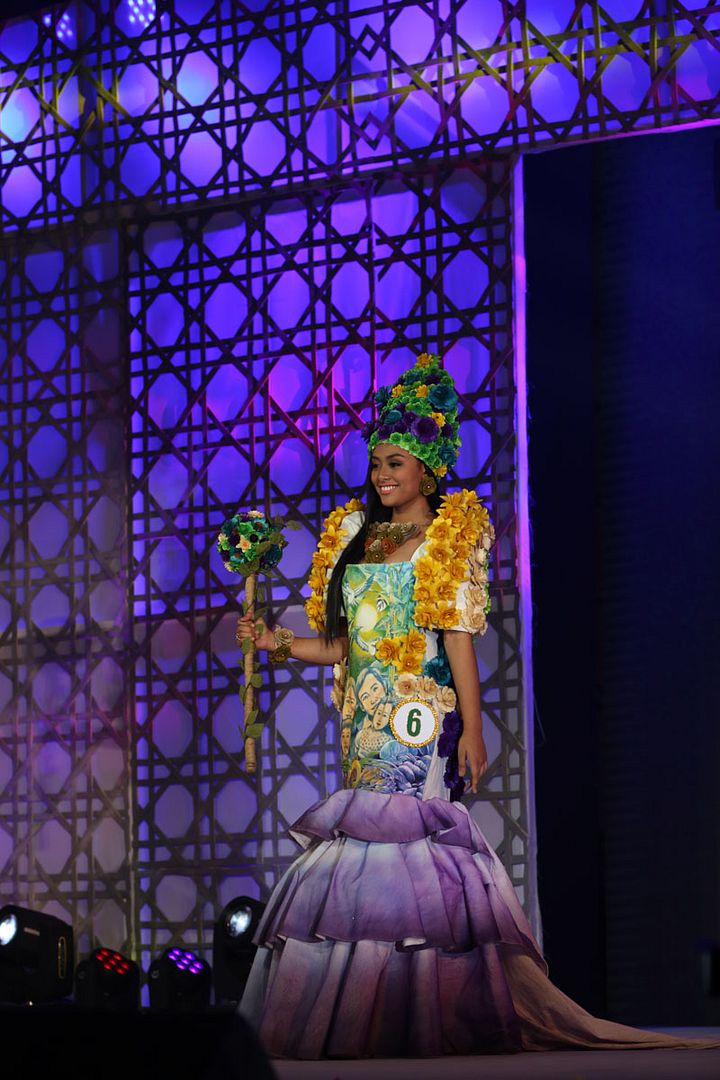 In fairness, ang gagaling din talaga ng designers na pinoy.

CAPIZ shells! Gaano kaya kabigat eto!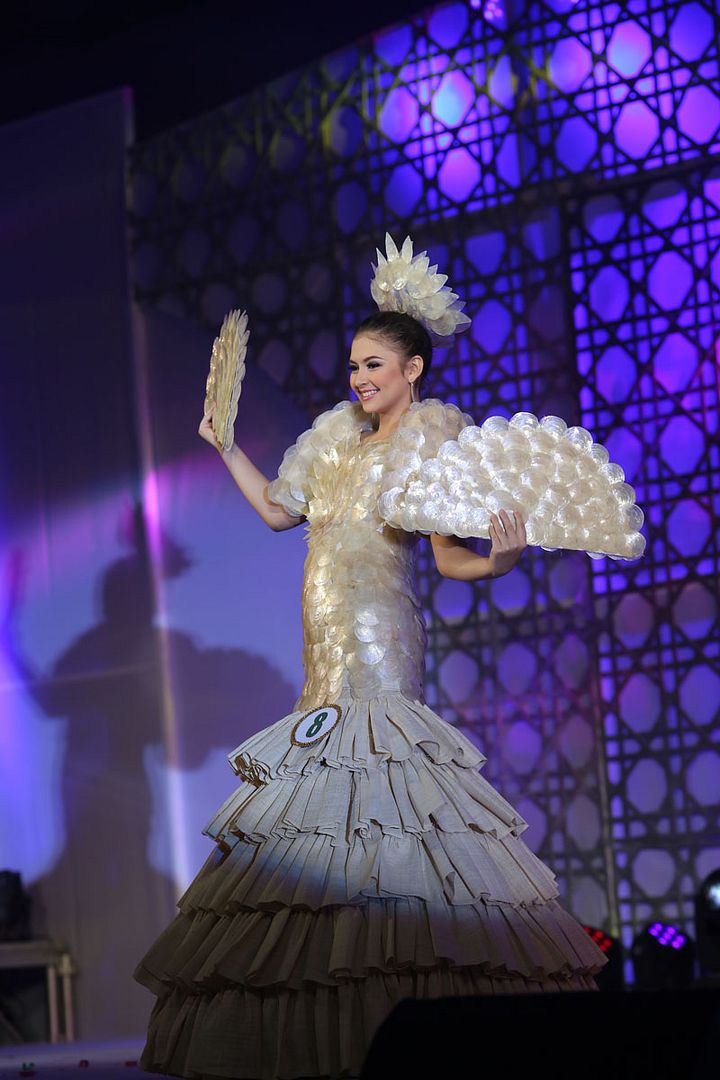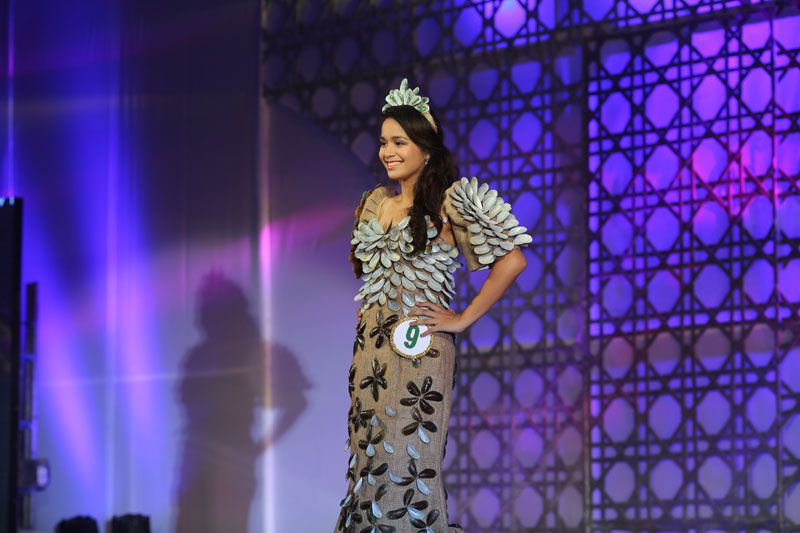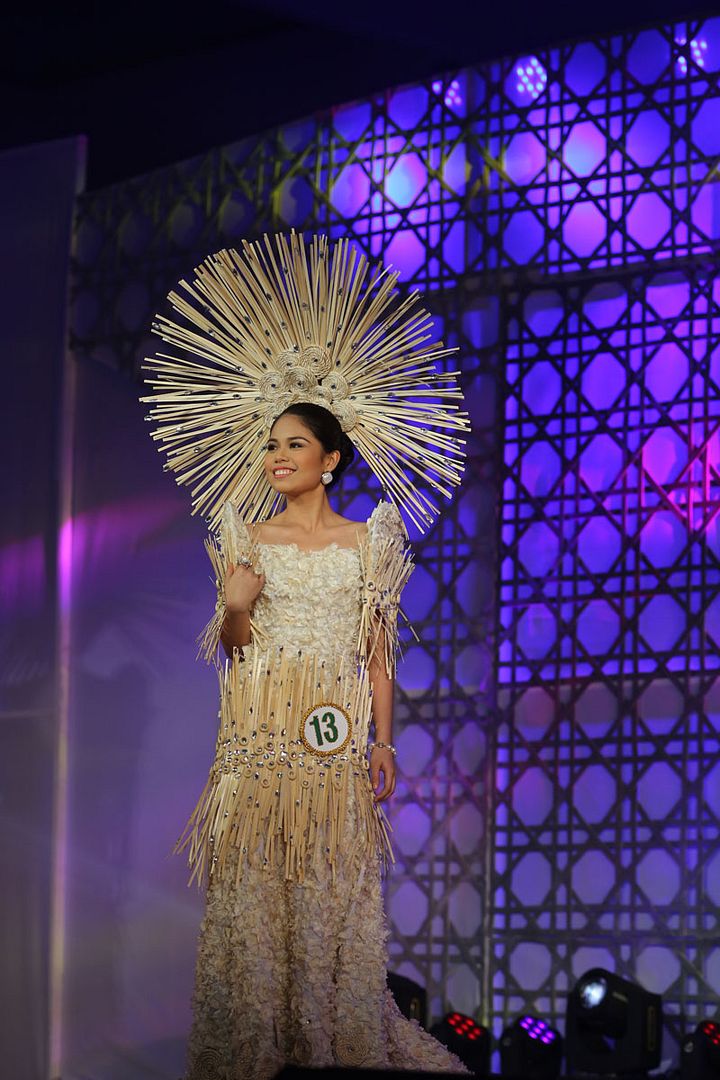 Ang tanong, paano sya pumasok sa gown? Parang woven chenes eh!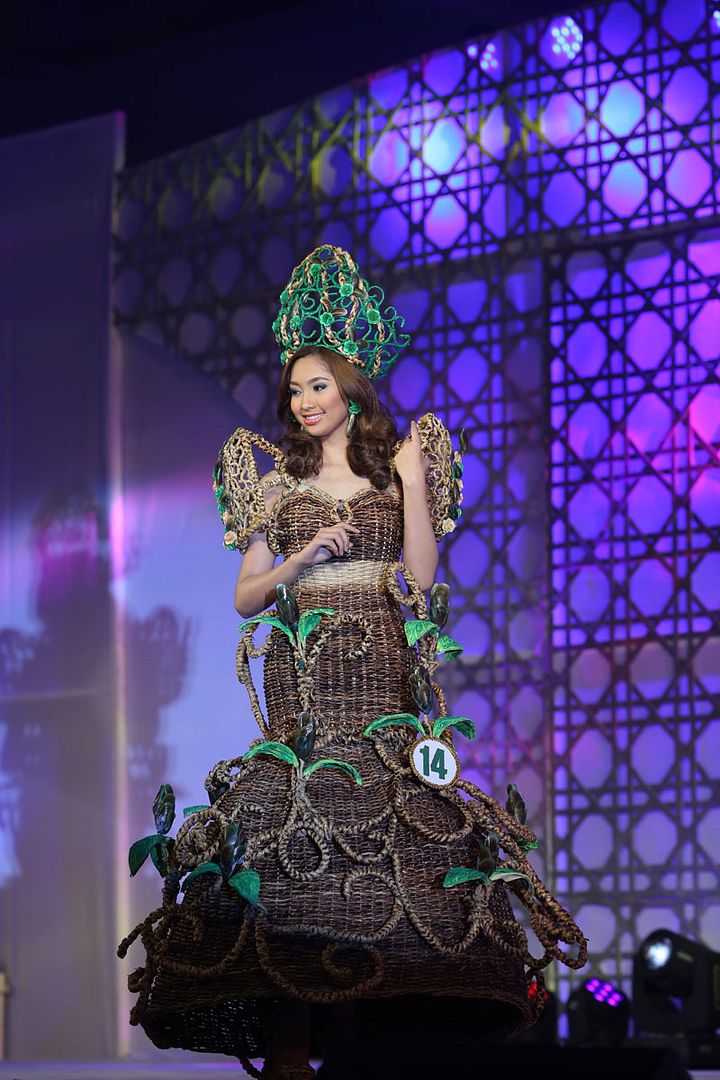 AYAN! Paper plates! Sana brand new! haha!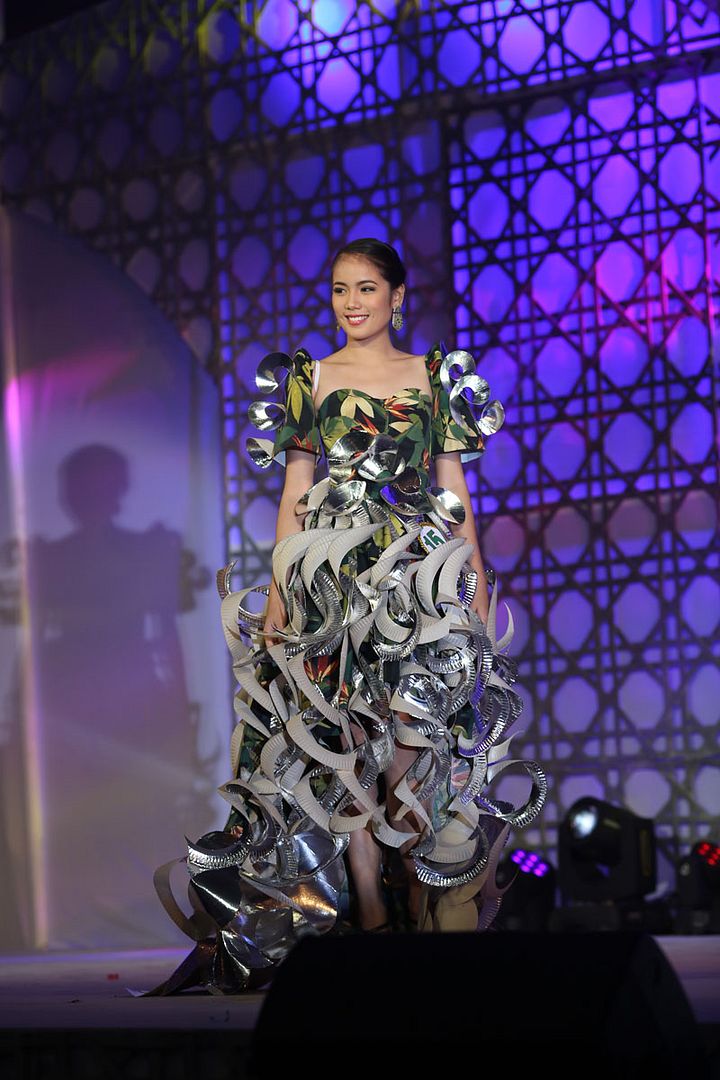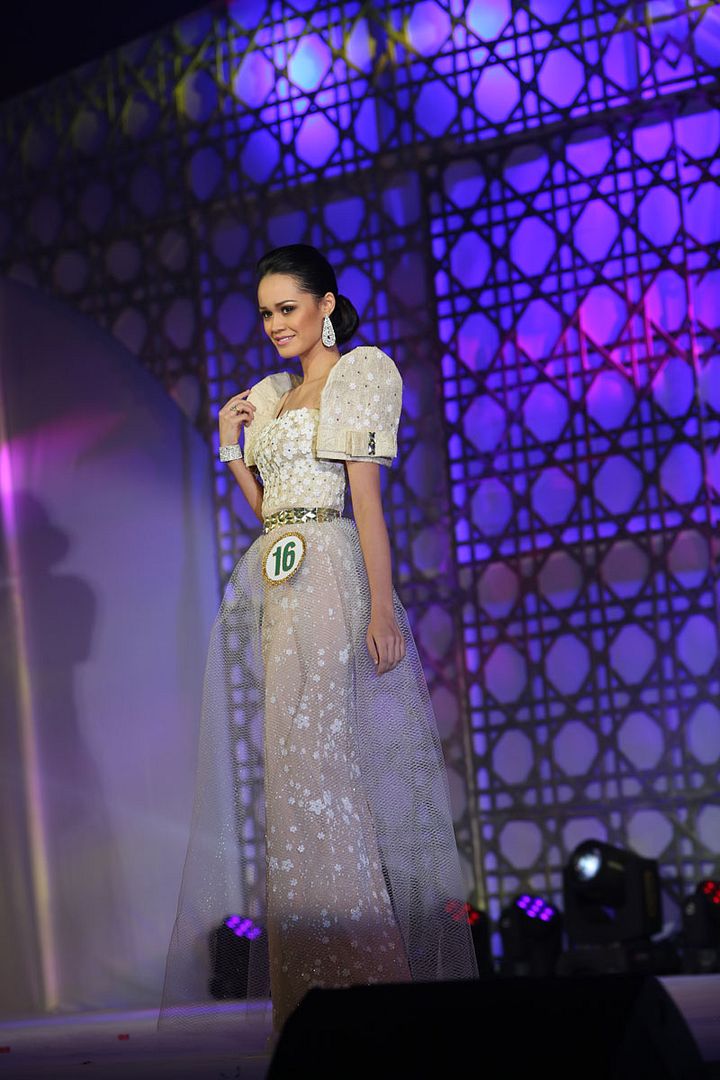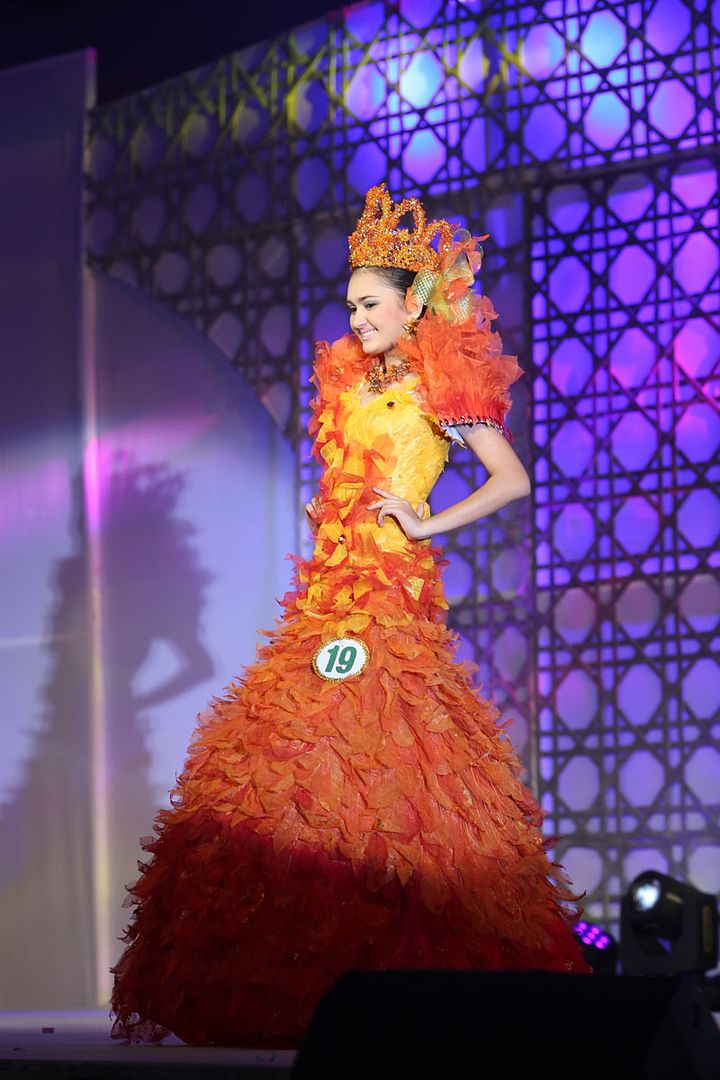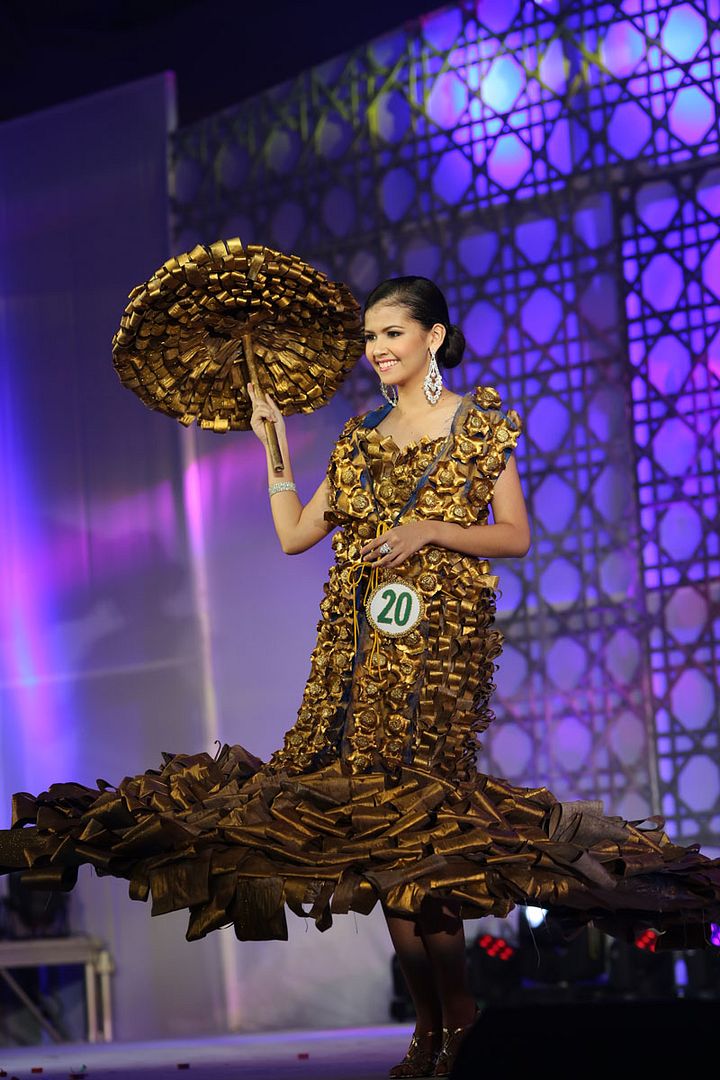 Miss Teen EARTH and Little Miss EARTH Philippines!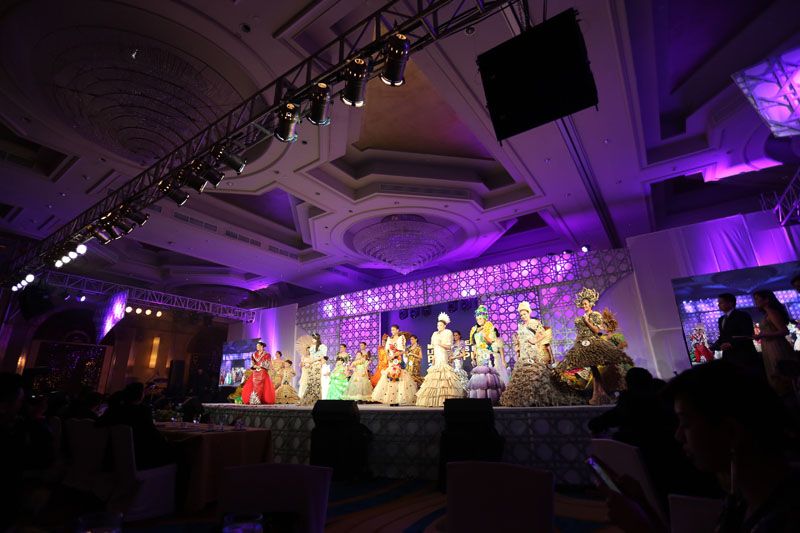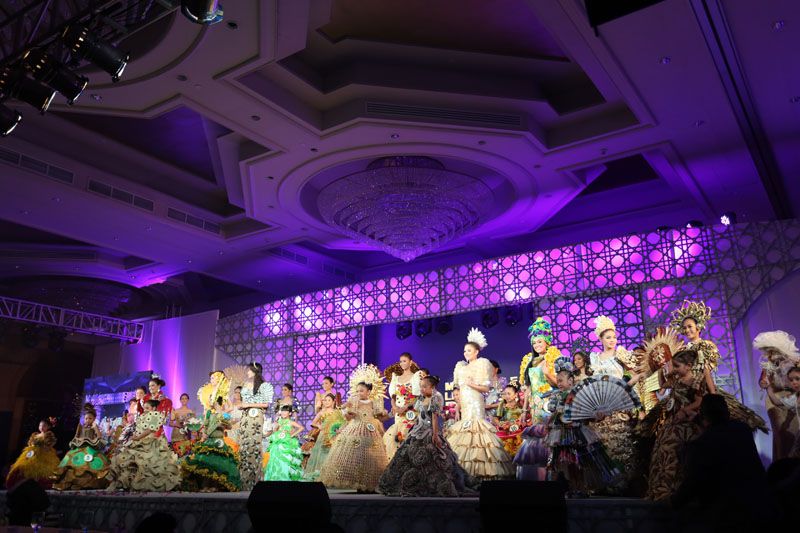 Hello Charm!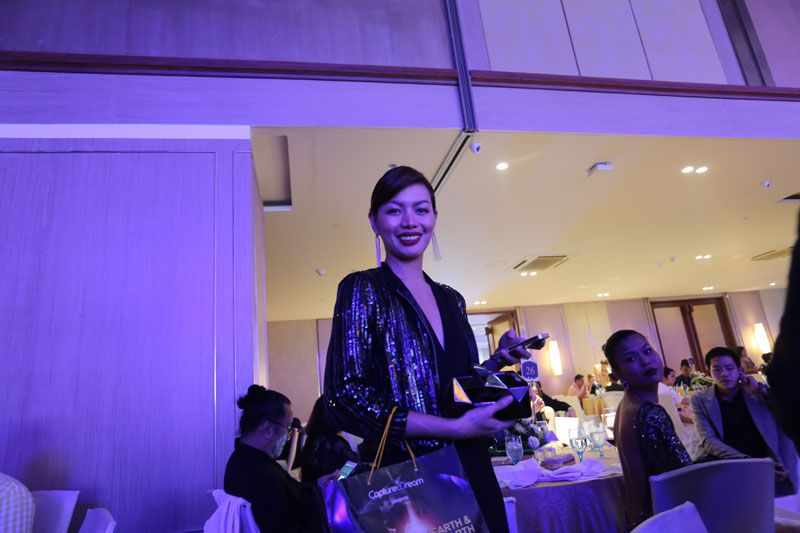 IC is part of the organizing team! Congrats!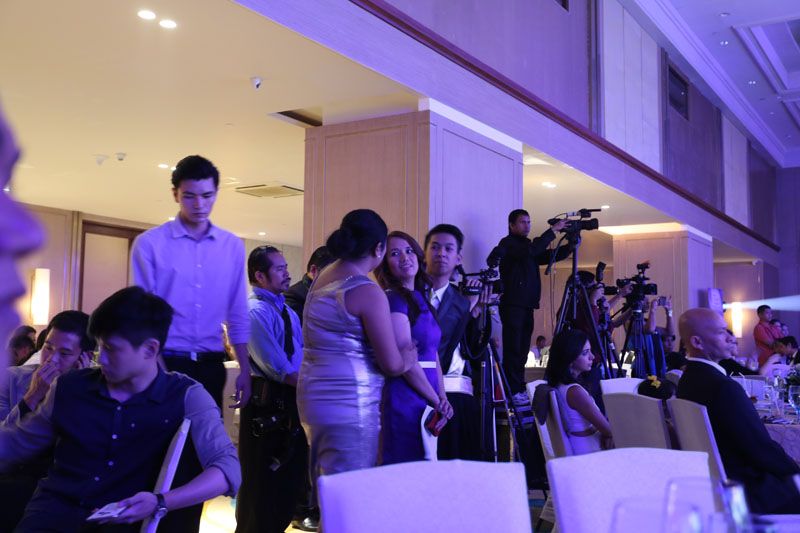 MARGIE? Debut mo rin?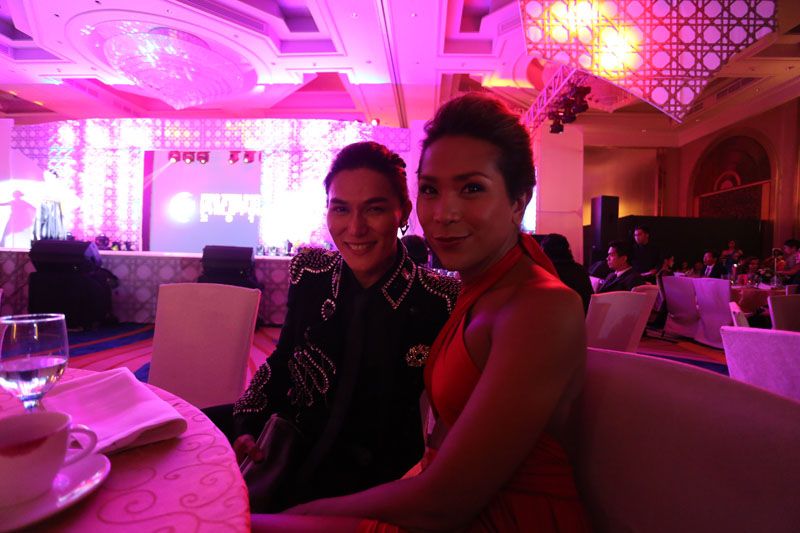 Kasama ko ATE ko. Choz!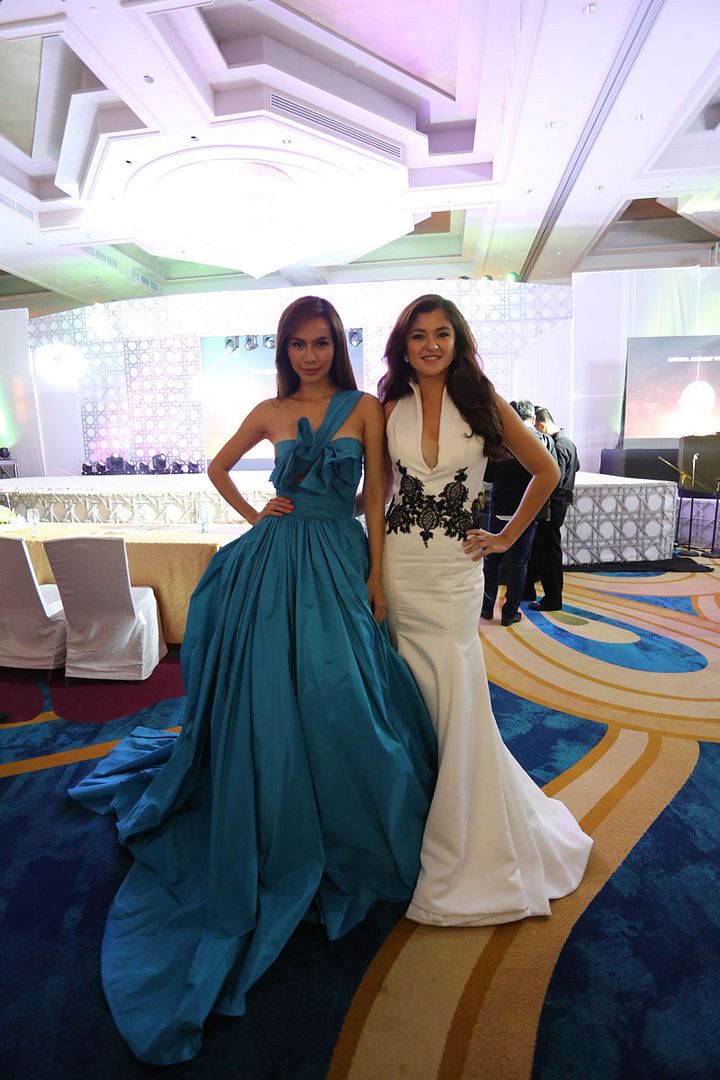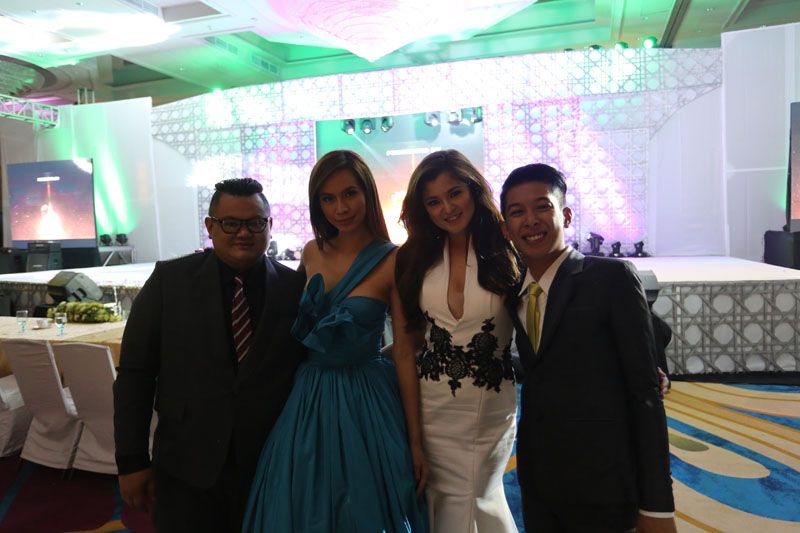 Kinabog po ako…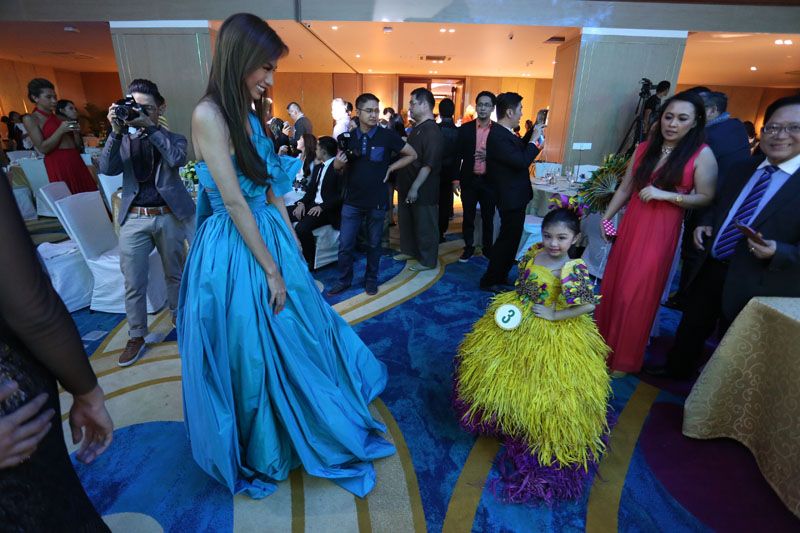 Andre Chang was there too!


LECHON MACAU TIME!

Yaya Peobo ko pala…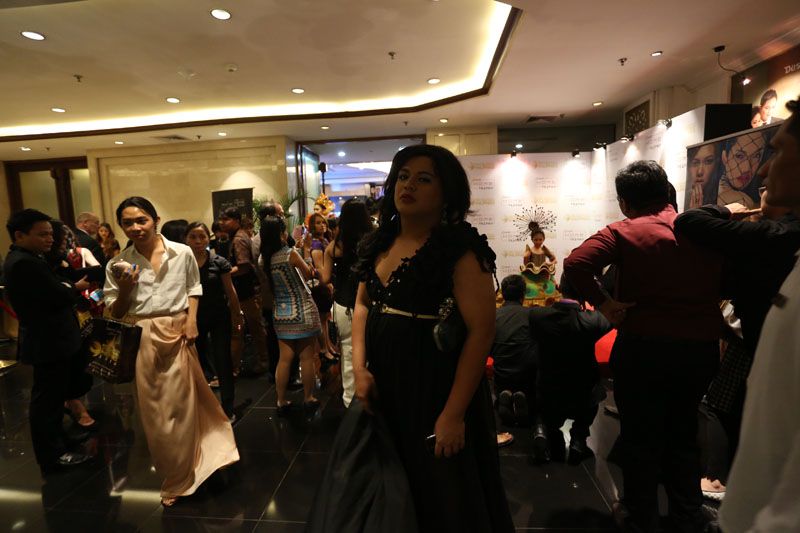 D ba very debut tong shot? haha! AVAIL!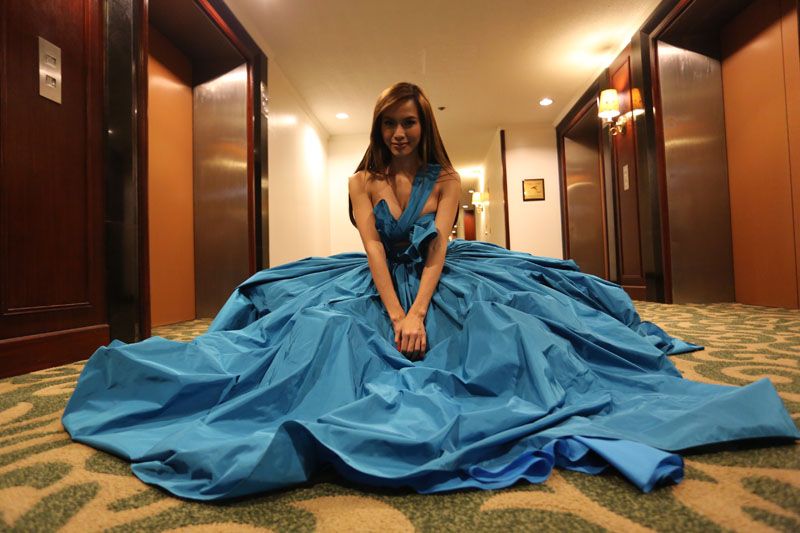 Sawa na kayo sa fez ko? haha! BLOG KO TOH NOH! HAHAH!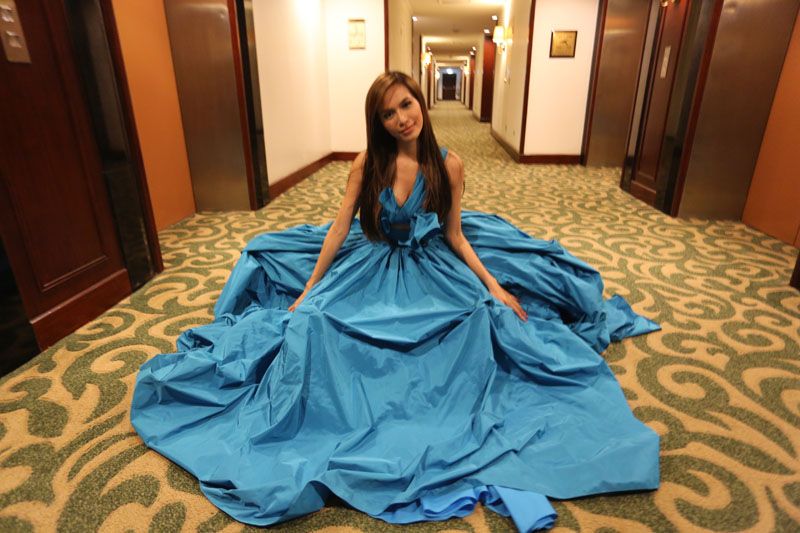 Best in palit na. Paano ba naman mahirap mag lechon macau ng nakaballgown!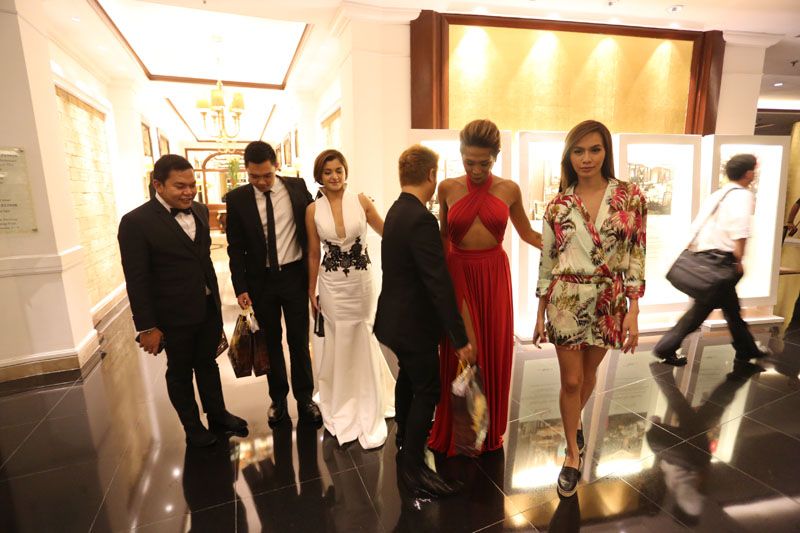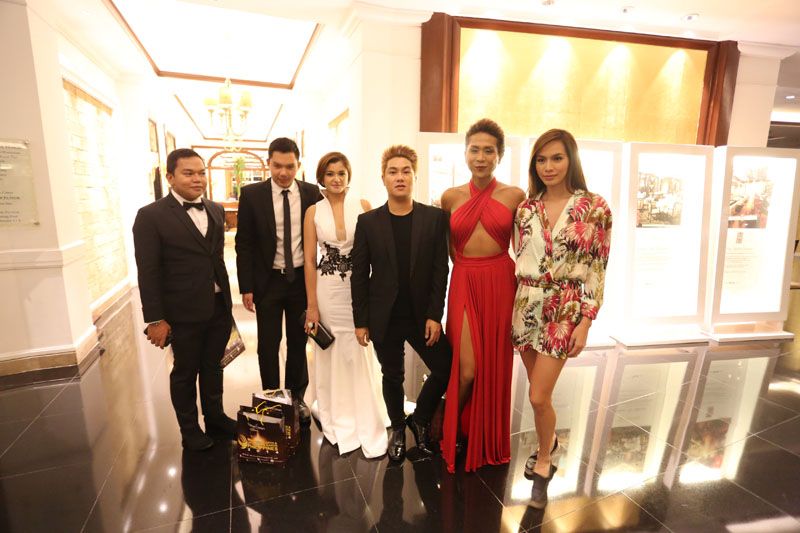 Bongga mag ballgown pero eto talaga ang extra challenge….
D ba? ako lang talaga gagawa ng ganitong kahihiyan magpapicture! #SHAMELESS!
Cute daw sabi ni V! TL nga ata! hahaa!
Much love,

D