Morrissey and Reserve with @victorbasa and @lizzzuy
Ok, i think notorious na ako sa pagpunta sa concert na hindi ko knowsline. Haha! Ano beh, widening my knowledge nga eh! choz!
May nakaline up pa kami na backdtreet boys, Jlo and frays.. wala talaga akong palalampasin! choz! haha!
So eto nga daw si Morrisey, sikat daw toh…galing smiths. Gurl, yung kilala ko lang na smith si Pepe Smith. Impossible naman magka banda sila. haha!
BUTI NALANG! Nagreview ako the night before! Hindi parin ganun ka familiar yung songs but he did sing one na I know. Yung "how soon is now" form the CHARMED series. YUN LANG talaga alam ko! haha!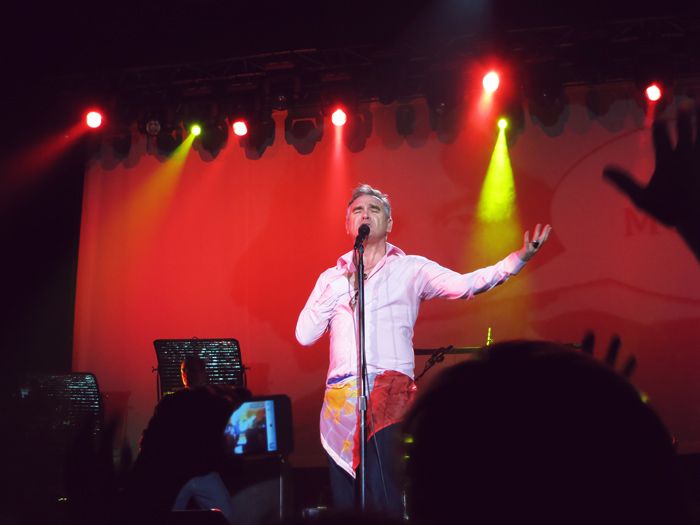 In fair si Liz, naka 3 ata. haha!
When I saw him come out… naloka ako! Energy levels si Tito! Tapos bagets lahat ng backup and band! LEVEL! Tinalo nya ang stemcell sa energy!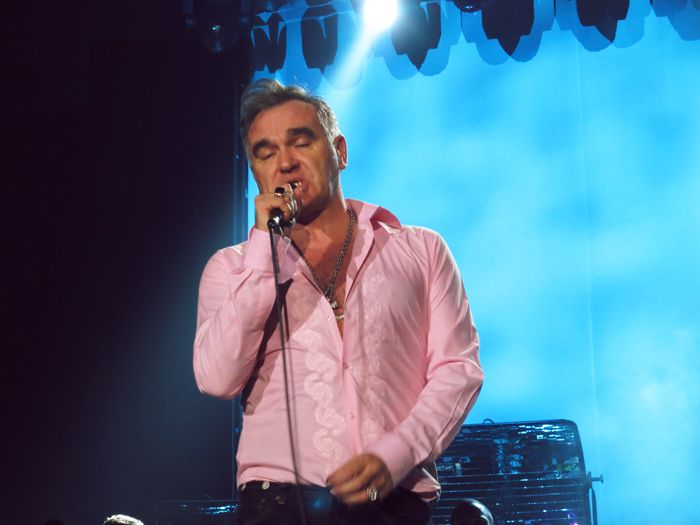 The crowd is also different, but ang cute kasi parang lost na lost ako sa crowd na yun! haha! And parang one week sila nagreview! Memorize nila!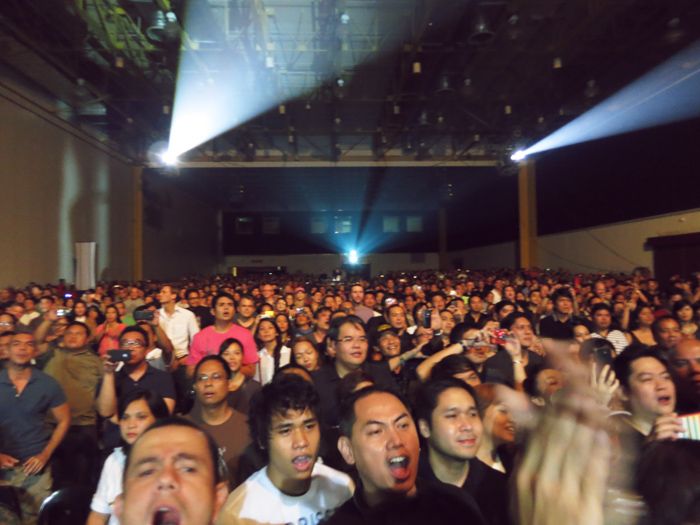 According to V, Rock legend daw. Ayun nauto na naman ako. At least! Alam ko na!
He gave away this shirt, d na ako nakipagagawan sa mga fanatic. Medyo napawisan na eh. haha! choz!
This cuticles over here threw something sa amin. Eh since hindi nga ako rocker, hindi ko alam ano yung hinahanap ko. Tawang tawa si Liz and Vic. Guitar pick daw. Eh nung pagkarining ko toothpick. ano yun???? bat ako iitchahan ng toothpick???
Best in churva sa fans! I love!
I really like this shot of V. Point in shoot lang yan! In fair, hindi talaga sa gadget sa talent daw!
My concert partner! Haha! deadma kung one song or 2 songs lang ang alam. FIGHT!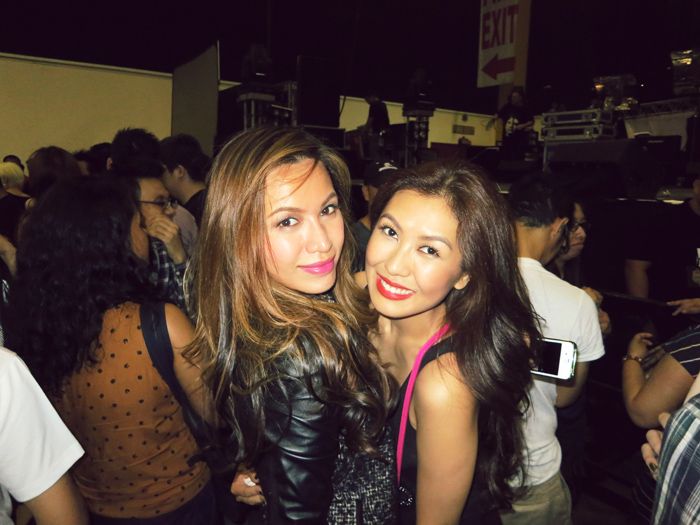 GUSTO KO TONG ENERGY NI ATE! GOW!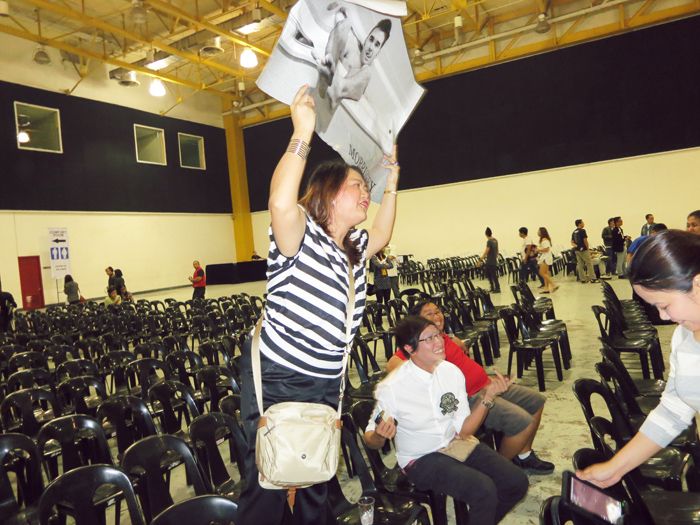 Since we felt like the concert ended early.. we decided to eat and chika sa reserve. Eto paalis na kami. Kinareer ko talaga ang leather kasi rock legend daw! Si Liz ayaw paawat sa SKIRT!
AYAN! Lyrics yan. Bongga ang tip box, kanya kanya ng paraan!
Merchandise!
Hindi nila kilala si Morrisey! HINDI!
YES! Nakakita kami ng knowsline! haha! Daryl!
V and Liz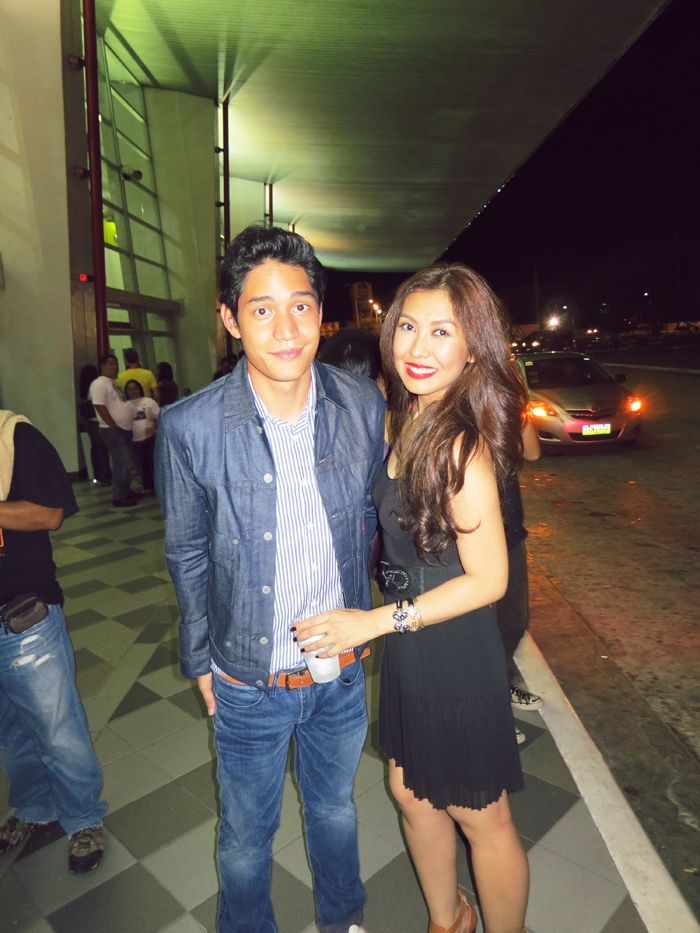 Erwin, got his posters and collection signed! cute!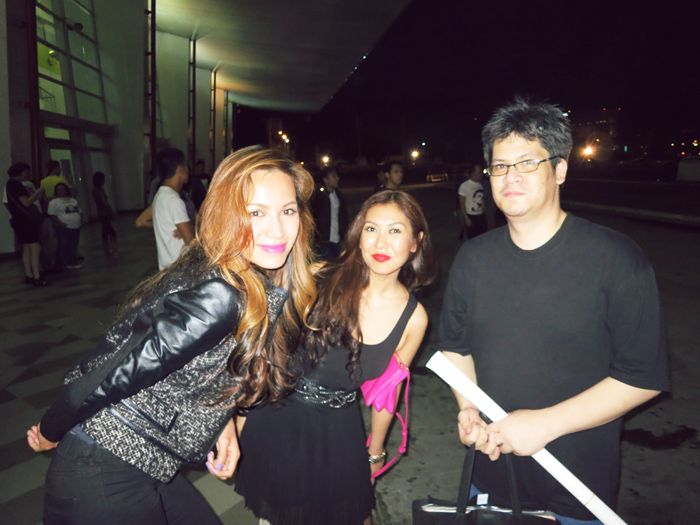 Hindi talaga matatapos ang gabi ng walang chika!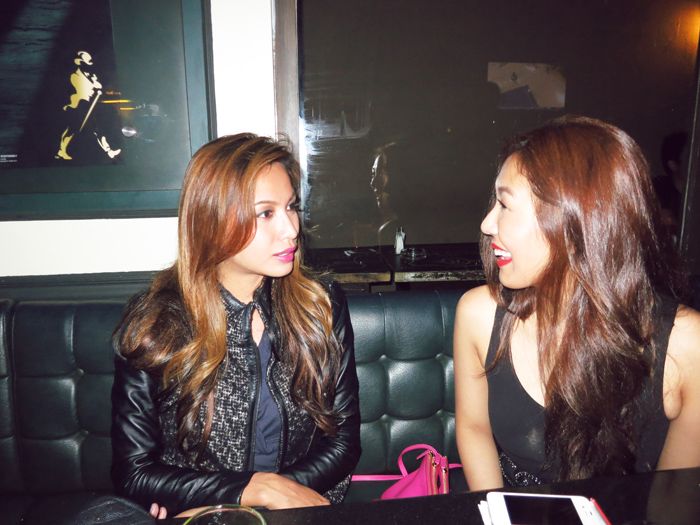 Liz and I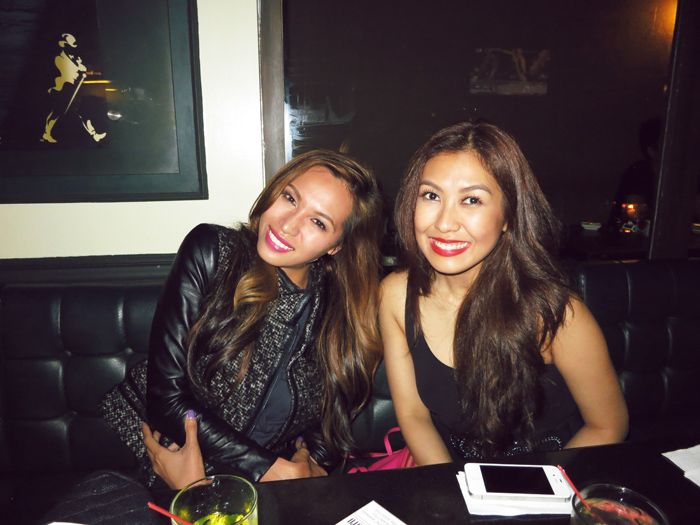 We saw Neil in the other table!
Bet ko yung blurry epek ni V
AYAN NA! Kinulit na ang dj. Buti mabait sila pinagbigyan from opm to madonna to ano ano pang bet!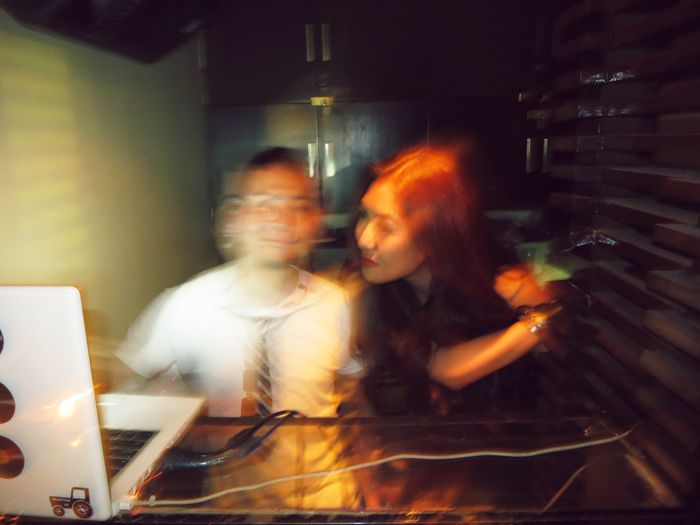 Ano ba nakain namin at parang kami ang magjowa? haha! I heard a lot of people say that they think Liz is masungit or suplada. But quite the opposite, she's actually one of the most malambing and sweetest girls i know. Medyo baklain kasi ako (well, sya din) so I got shocked din nang malaman ko ang lambing nya. Ma-hug at mahawak- SA GIRLS AT BECKY HA! Wag nang umasa ang boys!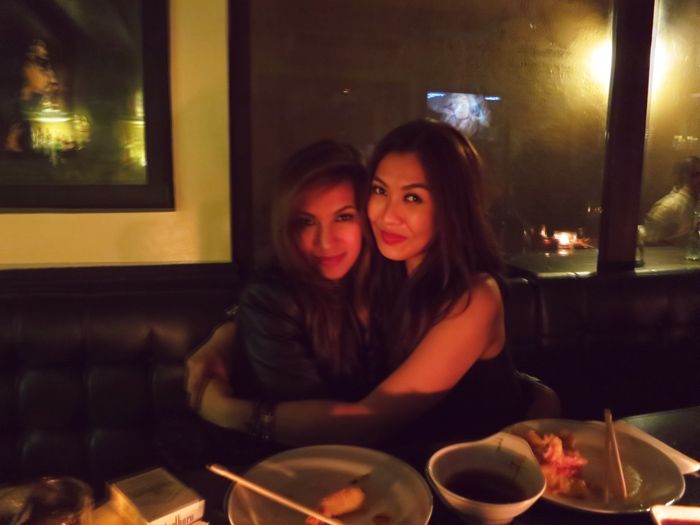 Fenk and red lispsticks!
Wala lang, decided to post this coz mag GAGA kami mamya. In prep lang.
May videos pa ng gabing toh, tignan natin kung bet edit ni V.
SANA late ng konti ang concert! coming from a hosting event! hehe!
Much love,
D