Paris… If you have been tuning in to our BECKYNIGHTS Public chat on Viber. You would understand how much I love this city. I actually have a job offer that I was 80 percent to accepting last summer. But sabi nga nila "Love got in the way."
Well, parang hindi rin naman para sakin. I think my heart is in the Philippines, parang other woman ko lang ang Paris. But it surely does have a special place in my heart.
Find out how to do Paris the emotera way!
Museums : MUSEE RODIN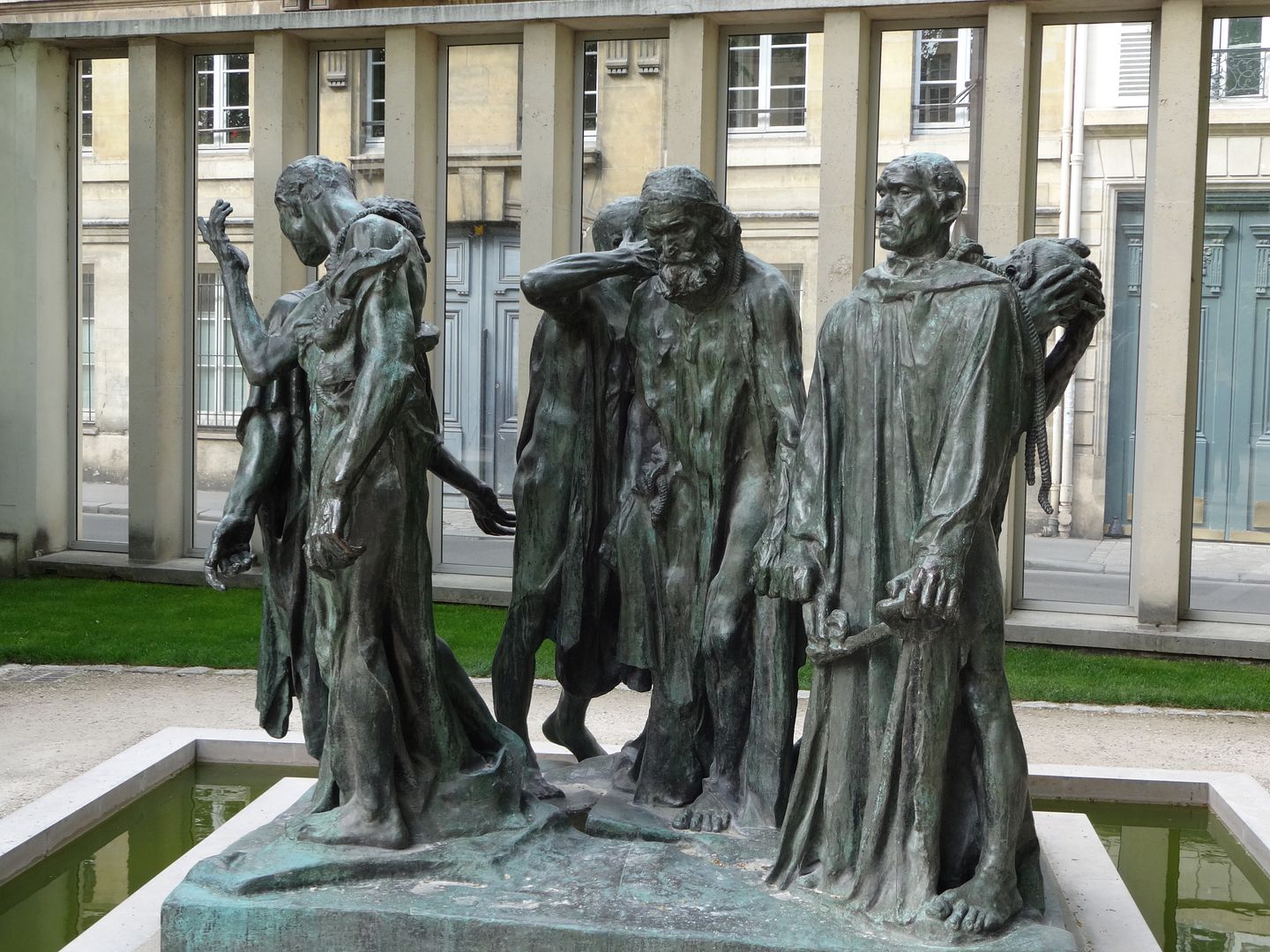 I'm sure alam nyo na yung Louvre or Orsay but just recently I discovered Musee Rodin through my friend Florence. Small, quiet, but bursting with emotions. Eh alam nyo naman na emotional ako last visit ko, sa niramdam ko talaga ang art work dun. It's a bit dark and lakas maka shake, rattle and roll. Ewan ko if feelingera ako, but you feel that there's a soul inside the sculptures that can't wait for burst out. Lakas maka VOLDEMORT.
Plus points na instagrammable talaga yung LUGAR!
The nice thing about this Museum is para ka lang na mamasyal sa Luneta na maraming Rizal monuments. haha! I like how all the art are so unassuming, nasa gilid gilid lang then when you come closer THE THINKER na pala.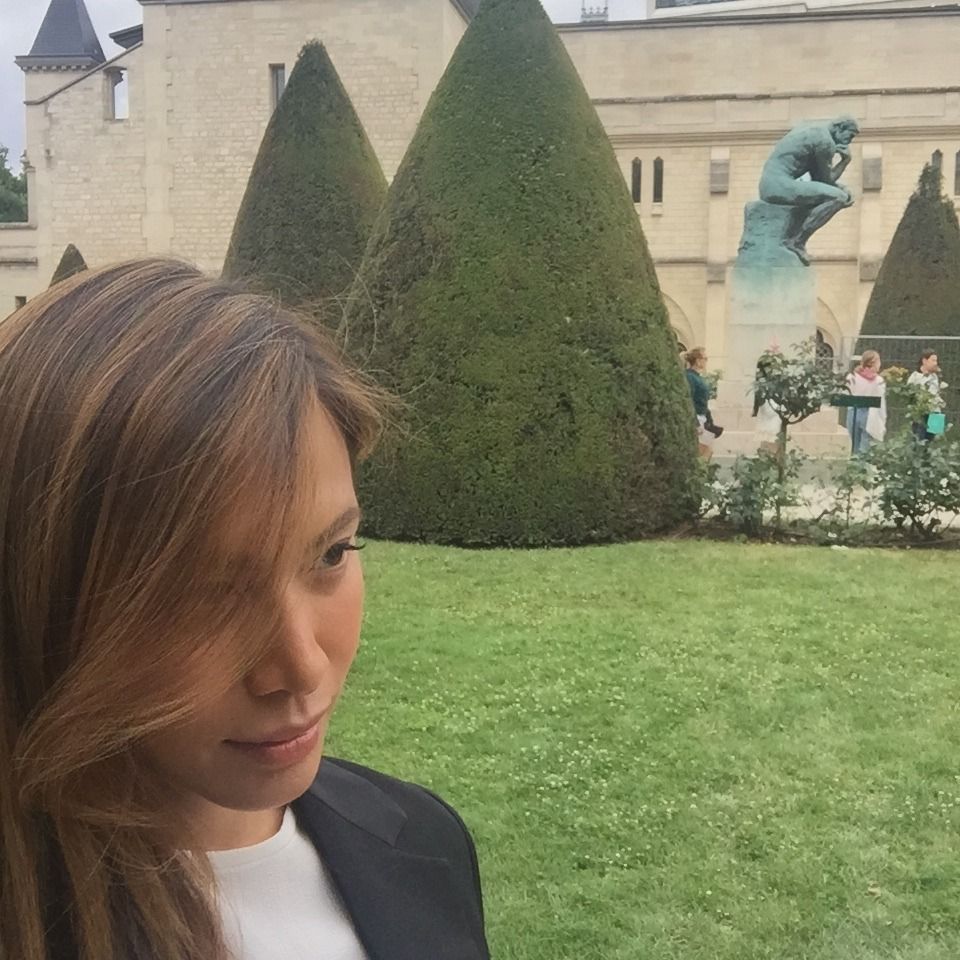 There are benches pwede kayo tumambay, nag break pa nga ako sa coffee shop para feel na feel talaga. And this museum is not crowded. Just make sure to wear comfy shoes coz sandy and ma-gravel. Ang kapal ng fez ko na nag open toed heels. Mukha tuloy very LAHAR ang peg ng kuko ko after. D kaya ng cleaning ng pedicure. Matinding lublub sa muriatic ang kailangan.
This is the coffee shop na tinambayan ko. I forgot to take a photo so credit to the internet nalang yan.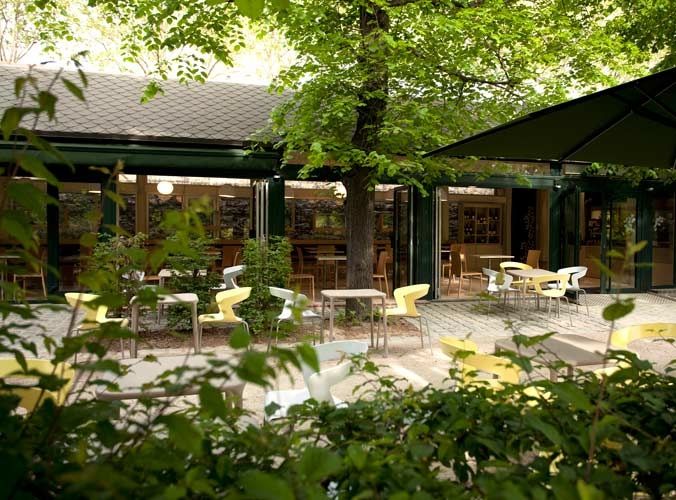 One of his famous works, GATES OF HELL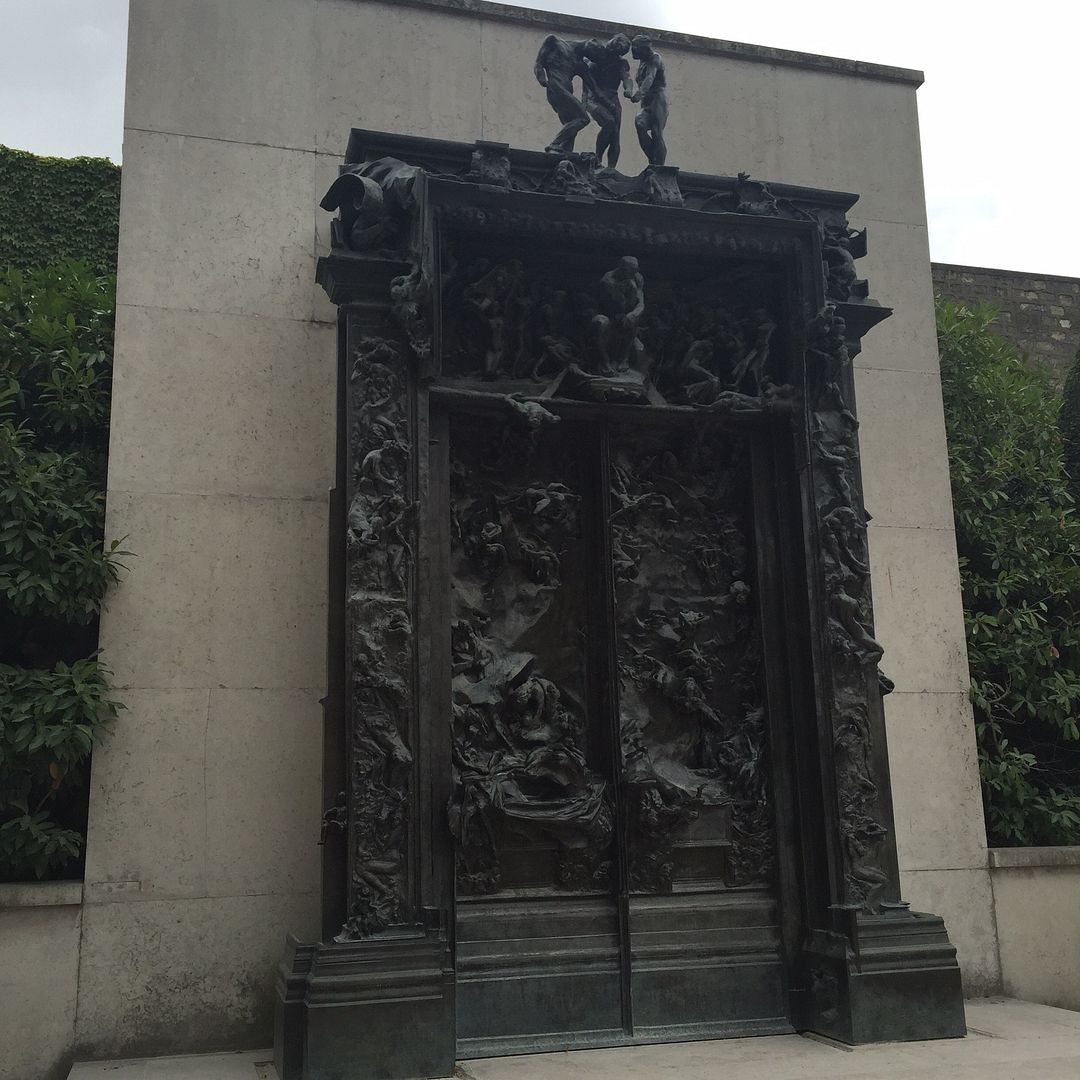 Divine, hindi syan ang exit…. wag kang tatawid! hahaha! choz!
Nope, don't take the tour. Go here on your own kaya ng UBER yan teh. But pick mga sunset time. Thats the perfect time for me.
Check out the creperies. Sa Nutella banana flavor ka para safe. hahaha! It's just right behind the church. Can't miss the food area.
Start of with merienda if you come earlier, pa crepe crepe ganun. Lakas maka klazz. But to save on wine, buy sa mini mart then ask for paper cups. Wag kayong mahiya, all my local friends do that. Hindi sya jeje. hahaha! Ayan, yung wine na binili namin. hahah!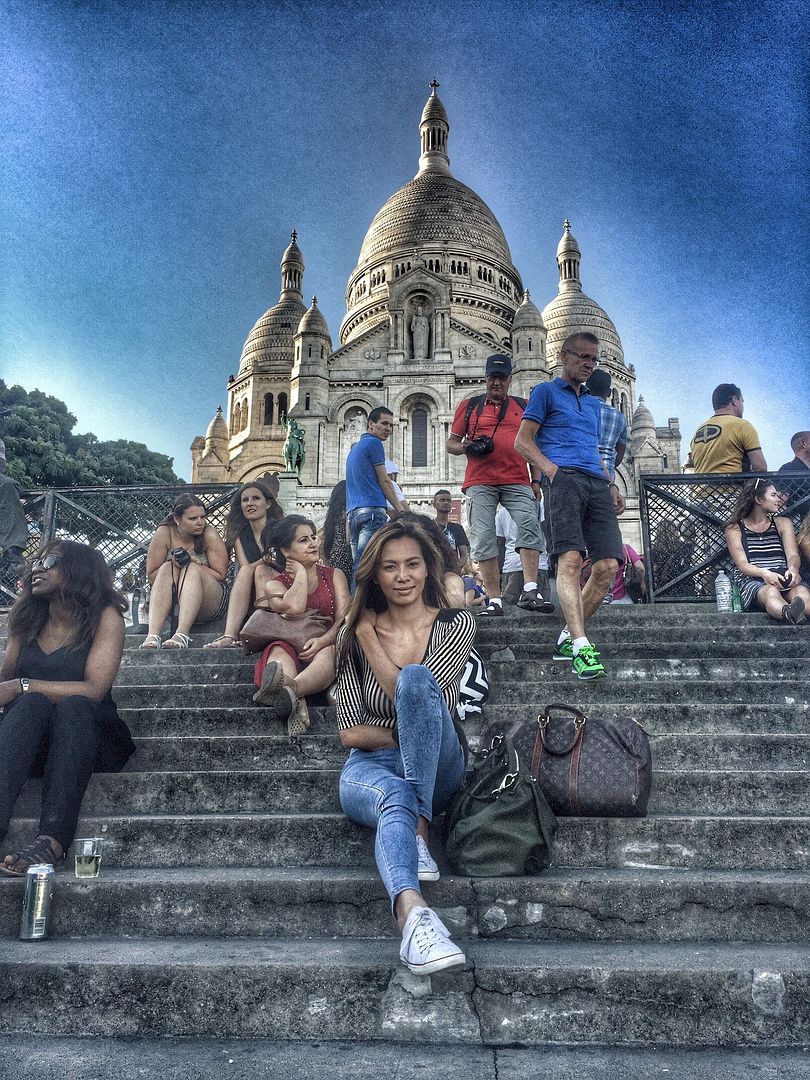 Then proceed to the church after. Wear something decent, magsisimba ka teh hindi sa burgos. Or if proud ka sa kasexyhan mo, bring a jacket for when you go inside the church.
Inside the church, make a wish if it's your first time. Hindi ko first time but binigyan ako kagad ng sagot! MAHIWAGA at powerful talaga toh. My friend UNO said, may isang beauty queen who asked for the crown here (alam ni Uno coz sya kasama… ) and she got it!
Actually sige tuloy natin yung post ko na hugot pa more here….
I was asking for answers whether to stay for the job offer or to come back. My heart is in the Philippines but parang something was telling me I needed a change of environment. Eh when I pray parang nakikichika lang. Sabi ko "Bigyan nyo naman ako ng clue… or sagot na para hindi na paikot ikot sabi ni Sarah G."
I needed a clear reason to stay or leave. Yet, I want a change of environment. Learn new things, explore. Siguro sumakit din ulo ni Lord, dami kong chika and requirements. The first time I came was June 9, 2015. I went with UNO. SINGLE and torn between Paris and Manila.
Aside from my love ganap, I dinamay ko narin lahat ng mahal ko sa buhay. Ang tagal kong nagtirik ng kandila. Eh sa daldal ko pa. Baka nga sinabi ni Lord abuso ako sa airtime.
We always end our day by the steps with chika. Kami ni Uno umabot sa cellphone videoke ng mga Regine Velasquez songs while sunset.
Fast forward to a month after. Yes, one month ako sa Europe and Paris was my first and last leg. I came back with Blake. Ligawan portion palang naman but to be honest ang tagal na nyang nanliligaw. Magulo lang ako kausap. When he came earlier to Europe, I guess that was something else for me. ANG HABA NG HAIR KO. charot. So when I went back to Sacre Coeur, tawa kami ng tawa ni Uno. Sabi ni Uno, ang bilis naman binigay! isang buan binigay na ni Lord. Sabi nya pasok sa requirements mo pa! New place coz he's from Cebu, a reason to stay in the Philippines and but not exactly just be in Manila all the time.
And not just love life, a clearer head and purer laugh when I came back. Ah, may hindi pala binigay sakin. Sabi ko kung pwede bang sana bigyan ako ng magandang boses pang videoke. Hinihintay ko parin yun. hahaha! Even hiling ko sa school, worked! I passed my modules with high grades, yung kaka proud nyo kasi judgemental kayo. Choz!
End your trip with a visit to the lower steps by the greens.
This part! You can walk down na to catch a cab or walk to nearest metro after the sunsets.
3. Paris Eiffel Tower
NOT THE TOURISTY WAY. OO, hindi yung sa ilalim ng Eiffel tapos may sangkatutak na tao nakaharang so pa bottom up view yung camera na nakakalaki ng butas ng ilong sa shot. NOT THAT WAY.
My fave activity na turo ng mga friendships ko when I stayed in Paris for a time way back after college… PICNIC! Yes, relax, perfect view and enjoy the real PARIS EIFFEL TOWER.
Here's the trick. Get dropped off sa other side of the Eiffel tower. Near the Military school called L'Cole Militaire. If you are facing the Eiffel, to your right may cafes and small streets. GO TO CARREFOUR. hahhaa! Supermarket yun, buy wine and strawberries. Mga props nyo. Hahha!
It was Blake's first time to do Eiffel my emotera way. Iniisip siguro nya. Bakit ba gustong magpa drop sa malayo sa tower ng babaeng tong. Nag grocery pa! hahha!
Perfect chill out place. Nakikipag friendship pa kami sa mga picnic neighbors namin.
And trust me. Perfect view of the Eiffel. Maraming likes sa Instagram yan hahahaha!
3. River Seine
Bongga sya extra during summer when they turn everything into a fake beach!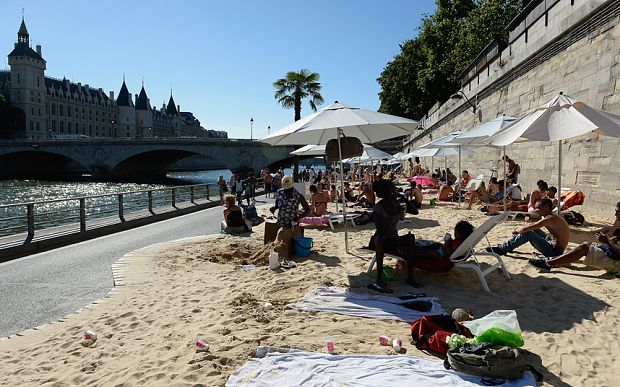 They put sand and pwede ka na rumampa! They already did it when i got back to Paris but unfortunately, ang dami kong places na gusto ikutan. Hindi ako nakadaan 🙁
But it's nice to walk around. Avail nyo, wala yung love locks. Na dati kinatuwa ko. choz! But ang puso nga naman mapilit, go near Notre Dam, nagsimula na naman sila. Hahaha!
Full wave kayo sa mga nag toutour!
Kapal ng fez another, naka heels. Napudpud kaya ng kalyo paa ko another. Hahaha!
4. Paris Tuileries
Yes, pagarden ganap!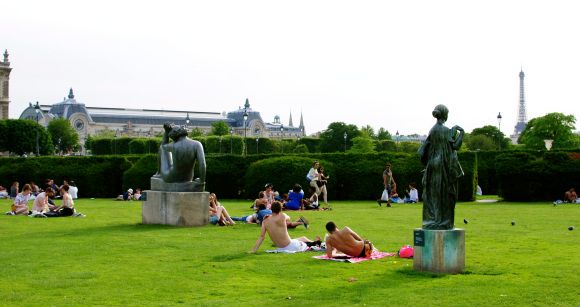 Picnic another! hahaha! But if sawa na kayo mag picnic… TRY THE CARNIVAL! Sino ba naman hindi enjoy sa carnival?
I actually kinda worked while there for a shooot. So we picked the carnival! 
Lakas maka STORM NG XMEN! hahaha! OO, ako na nag claim. hahaa! But walk around the greens, madami din area for lafung.
Super near the Louvre also. Paris is all about exploration. Get lost. Ako nga sarili ko nawala ko eh. Buti nabalik. Hahaha! 
Mag post sa INSTAGRAM. Choz!
5. Fashion Exhibitions
Aside from Museums, i like exhibitions! And in Paris, 3 para sa isang piso may kasama pang lobo. choz! I mean, ang daming choices, i already missed a few coz I planned to see everything. I saw Jean Paul Gaultier.
TIGAS NG FEZ! OO, AKO YUNG EXHIBIT DYAN! hahahaha! BLOG KO TOH. Wag kayong magulo. Hahah!
I love how interactive the exhibit was but bet ko that i saw my faves na Madonna costumes!
Hi Matt Gozun! Si Mareng Kylie oh!
Mix of old and new. You will see the evolution of JEAN PAUL GAULTIER!
At Grand Palais. OO. Ako na naman. Hahhaa!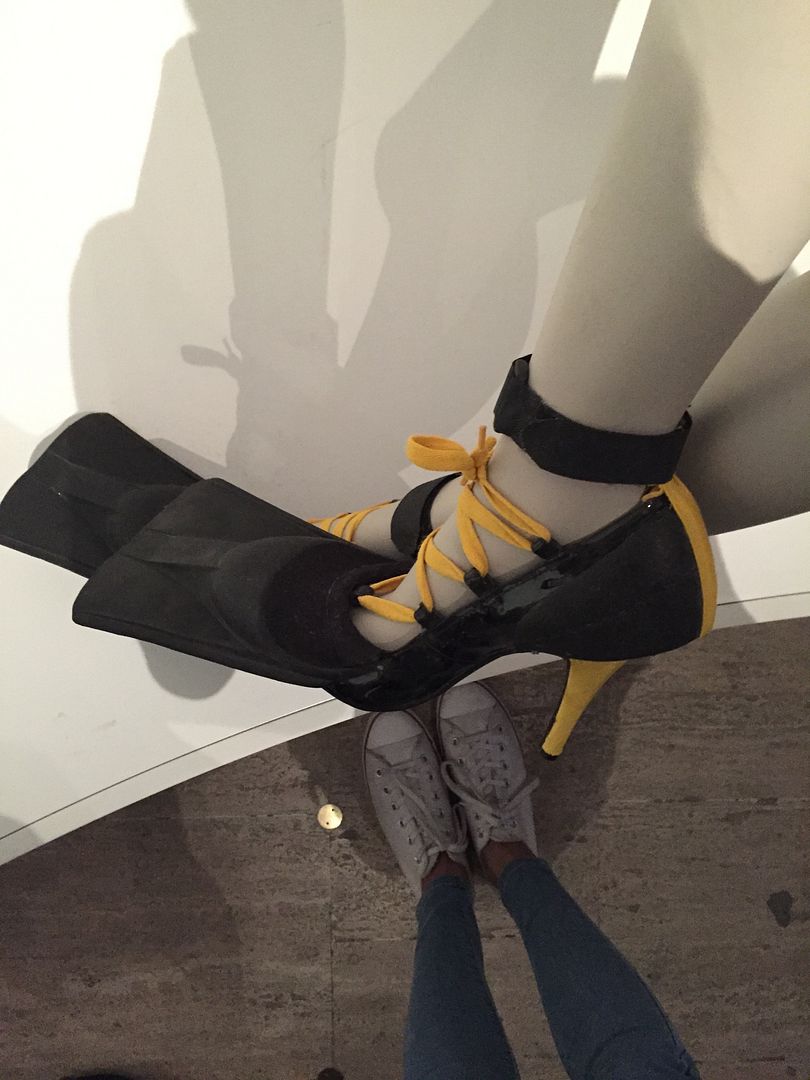 I also saw the YSL exhibit and while I was there Lanvin and Andy Warhol underground was also on exhibit. Ang daming ganap kulang sa time!
So there you go! Emotera way! Yes, I'm going to fill you guys in on our Europe trip! But my way, not the touristy way!
Kiss kiss bang bang! Hindi lang si Britney at Sexy ang back.. ako din!
Much love,
D