The Ramp Crossings PROMO Contest
Here we go another shopping paandar for you! Since I know na bet nyo yung stylish paandar at usong uso ang ganda nyo ngayon, eto para mas uso pa lalo! haha!
The Ramp has been known as the stylists' secret. Go to place to for mga bonggang clothes thats are very affordable. But of course generous din sila coz they will be giving you a shopping spree!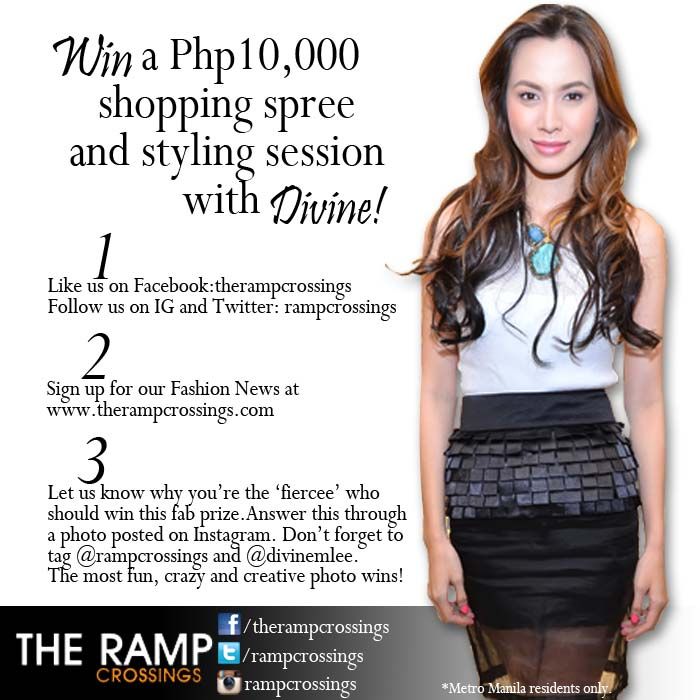 So there! For the next 3 days we will wait for your tweets and paandar! So just to go through mechanics again..
3. SHOW US HOW FIERCE YOU ARE! So in short IG photo of yourself, why you should win and tag us sa twitter and IG!
*** And para lang for sure makita ko mentions pls tweet this upon joining…
"Win a shopping spree for 10t from @rampcrossings and @divinemlee check here! http://www.divinemlee.com/ramppromo/  RT"
Open to all animals out there! choz! Unisex itey raffle! And win a Php10,000.00 shopping spree with ME!
GOOD LUCK!
Much love,
D