Summer and beach ganap na naman! So better be prepared! haha! Eto nga ang panahon na labasan ng skin glow at kung maraming tinatago, pahirapan takpan ang mga sumpa! haha!
Meet my barkada… choz! Level! Talagang gagamitin ko ulit tong photos ko with my supoermodel barkadas. haha!
Sige, since assumera ako.. assume natin beach makeup. Honestly, mahirap i-avail ang makapal at fundation dito. Kaya natural lang talaga ang peg whether you like it or not.
Especially may basaan portion sa beach so talagang mahirap itawid ang makapal na funda. Last labor day photo with Lau and Max!
1. Skip the foundation day! Mag BB/CC cream ka. Or tinted moisturizer!  AT least hindi sya makapal, yet kaya parin mag conceal kahit papaano. If you need a concealer, pwede parin naman but use yung cream wag solid stick kasi baka mag cake ang ganap. My current faves are
a. Armani face fabric(Available thru Shophk): Waley lang nga sa Manila. SO you can order thru shophk.by.kc@gmail.com. But ang tawag namin ng friend kong si Elmer dito MAGIC potion! haha! Actually to be exact ang description ni Elmer dito.. NAKAKAARTISTA GLOW. Haha! This is light coverage but it really evens out your skin. Actually, d ko pa nga toh dati nirereveal until nasa Japan kami sabi ni Elmer sakin… "Bakla tapatin mo ako. Anong funda yan? Parang d ka nahuhulas kahit buong araw tayo naglalakad at ayokong maniwalang natural glow yan kasi maiingit talaga ako" haha! Sa prangka nya, inamin ko tuloy yung discovery ko. Eto yung makeup na parang wala 🙂
b. CC Cream of Chanel (available thru shophk)– Paulit ulit ko nalang sinasabi toh. Haha! Pero trust me bongga sya. If face fabric is more on glow, this one naman yung parang shumi-shine bright like a diamond ka. Shine na hindi oily ha, yung mukhang healthy shine 🙂 May SPF din kaya bet ko sya. Wala parin dito but shophk.by.kc@gmail.com meron.
c. Skin79 BB cream (thru shophk)– i did a long review na about BB creams, check here.
d. Laura Mercier tinted moisturizer (Rustan's): Award winning toh lalo na if dry yung skin nyo. Avail nyo ito!
After nyan, pwede parin kayo magface powder but dapat yung medyo fresh lang and hindi cakey ang peg.
a. RMK powder(thru shophk)– If you look closely, bongga sya. may part sa taas na shinier than the whole compact. Yun ang nagbibigay ng super sheen glow sa skin. You can mix it, use for highlight or skip all together 🙂 This is the powder secret nung medyo dewy look na ganda gandahan lang ang peg!
2. Sabi ko nga sa inyo, tanggalin na ang lahat sakin wag lang kilay! Magkakamatayan tayo! haha!
a. Makeup forever (makeup forever stores) – Bet ko toh kasi waterproof! haha! It comes in a kit din with brush na 🙂
b. Majolica Majorca- Still my fave for lining kahit summer. 
3. Tipid means din kasi pwede nang 2 in one ang tint.
a. MAC fun cheek and lip color – naka dalwang pot nako nito! bongga sya sa summer!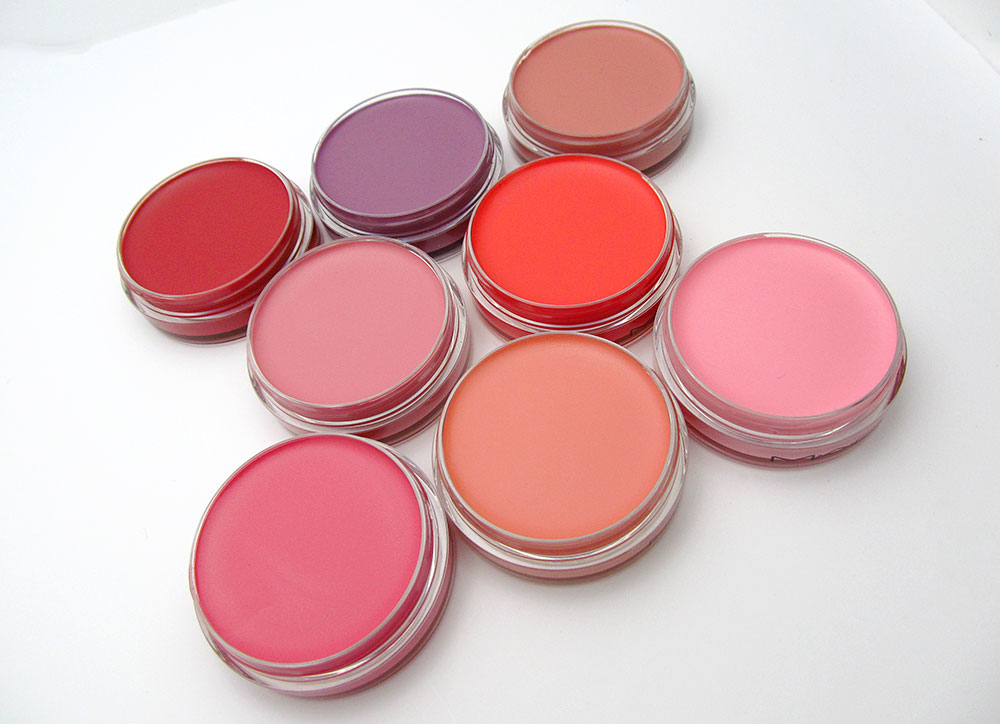 b. Benetint: Actually may choices yan. So ikaw na mamili kung anong bet mo. But panalo toh kasi super long lasting tint. At parating ubus sa drawer ko kasi parating minamatting nang beckies toh!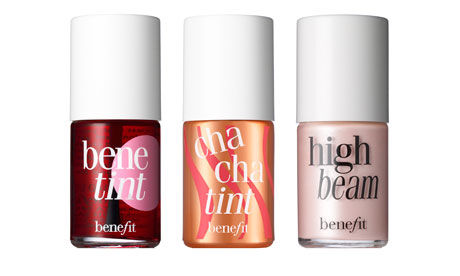 4. Bronzer para mas pakak ang glow! Actually madaming bronzers, d naman ako masyado choosy. I use my MAC bronzer or Nars na bronzer. Bet ko yung NARS ORGASM BRONZER kit. Not sure lang if meron pa, medyo matagal ko na nabuysung eh! Perfect sya kasi blush and bronzer in in one compact. You actually have 2 choices when buying a bronzer, yung matte or parang may konting glitters.
5. Mascara- Maybelline parin ang mascara of choice. Dapat water proof!
6. Sea salt spray (Davines Phils or parlors that carry Davines): Kung may dry shampoo, isa pa toh sa life savers ko. Sea Salt sparay ang sagot sa perfect beach waves. Alam nyo yung waves right after nasa beach ka? Kaya i-avail yung kahit wala sa beach! Use this spray to texturize your hair. You can use it while dry or wet, and easier sya i-wave. Pwede nyo rin sya braid or bun then spray , para when you take it off beach waves na!
So ayan na! Avail nyo na ang "numa-natural" look! haha! Wala na talagang effortless ngayon! haha! D ba, Jennie Epperson?
Much love,
D