2013 is just around the corner! TRIP HITLIST!
Honestly, I think my biggest vice is travelling. I think evident na nga toh bagets palang ako dahil yung mga takas ko out of town. haha! And every year, hindi ako nagbibirthday party so I can travel. Pati debut ko pinangtravel ko. Well, sabi ko din naman kay mudak.."HINDI AKO MAKABUO NG 18 CANDLES NA GIRLS PANG DEBUT SO WAG NA TAYONG MAGPARTY!" haha!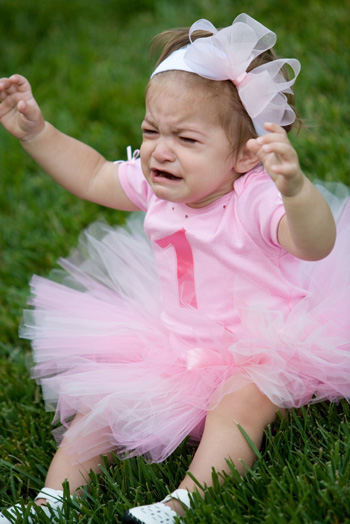 Ayan ganyan itsura ko ng debut planning, d kasi makabuo ng 18 girls. choz!
I make it a point to make a travel list yearly, d ko naman napupuntahan lahat kasi ambisyosa lang na ma-avail ko yun noh. Ano ako walang workaloo? haha! So ayun, habang may list, i learn more because I research palagi. Then pag may time minsan isa or dalawa na pupuntahan ko. But more often, waley. haha! But pagkinausap nyo ako, parang best in tourism na ang knowledge ko sa mga places. Avail nyo din! Sooner than later, makakatapak din kayo dun 🙂
Here are my travel hitlist this year! read more!
1. IGUAZU FALLS: BRAZIL
I've been to Brazil na before. But didn't have time to check this place. Check nyo sa map gaano kalaki ang Brazil
D ba kalakihan? Well, dulo sa dulo ang drama if gumora pa ako dyan so hindi ko naavail. But bet ko talaga pumunta dito although Brazil kasi medyo hindi pwedeng uwian. Haha! Flight palang ka-haba na. So i hope makapunta din ako.
Bongga ng place noh? Parang kukunin ka na ni lord. haha!
2. Machu Picchu: Peru
Since andun narin tayo sa mga area ng South America, baka pwedeng sumegway sa Machu Picchu. Eto din hindi pwedeng isang sakay. You have to de-climatize kasi if you want to visit the place with matching trecking pa.
Very Banawe Rice terraces ang peg noh? Betty mae ko talaga syang ma-experience especially since d pako nakakapunta ng Peru. I'm sure dami kong matutunan dun.
Ang chizmiz, one backpack lang daw, tapos if hindi mo ma ayos yung climatize chuchu ng katawan mo, pwede ka magsuka levels. So dapat pinaghahandaan pala talaga toh.
3. EAST AFRICA
I've been to Zimbabwe, South Africa, Botswana, Zambia so gusto ko naman avail yung East side. Actually, if mahilig kayo sa internet at network signal. WAG KAYO DITO! haha! I was away for 1 month with matching ipon ng leaves pa yan from 2 years! Pakiusap levels so i can go to my African Safari adventure!
Stylebible made a feature out of this! Andyan yung photos 🙂 You can check! http://www.stylebible.ph/fashion/style-report/the-jetsetters-guide-to-south-africa
All photos from Stylebible
Tapos meron din akong MEGA ARTICLE about my booboos sa trip na yan!
"In the jungle the mighty jungle, the lions sleep at night…"

Yes, call me silly. But that's what I downloaded in my IPOD in preparation to my Africa trip. I've been dreaming about Africa for quite sometime so I decided to spend my 28th birthday there. I've been hooked on Animal planet's INTO THE PRIDE series wherein Dave Salmoni tried to live with the lions making me want to do my own version of adventure (No, I had no plans of living in a lion's pride. No amount of animal print outfits would trick those big cats into taking me in with my stiletto boots).

My whole Africa trip took 3 weeks because that's the maximum time I can get off work. Honestly, that's quite short because there's so much to see. I actually just saw the Southern part of Africa, which is Botswana, South Africa, and Zambia. If you want a combined trip of the East and South you may need about 2 months, unfortunately I didn't have that much time.

Unlike other out of the country adventures where the action starts when you pack your bags or get on the plane. AFRICA is more action packed because preparation starts by taking medications and vaccines way before the trip. 1st on the agenda was to get yellow fever shots which is ONLY distributed in DOH. They also have a maximum number of shots per day so be there early. I was so stressed that they might run out for shots that I came 2 hours before DOH opened. In my huge black sunglasses, I was happy to be first in line (the sunglasses was a must because I ended up sleeping in my car while waiting for DOH to open). After that mini adventure I started taking malaria tablets 2 weeks before my estimated departure. But the biggest challenge was packing 3 weeks worth of clothes into a "duffel bag". Your sturdy hard case Rimowas and Samsonites won't cut it in Africa. If you are planning to visit different "camps" (will explain more about that later) you will be flying in small 4-seater Cessna airplanes. The only allowable luggage there was duffel types that are easy to bend, shake, move and groove. Thanks to Martin Bautista, Veejay Floresca and Rajo Laurel's multi-use clothes I have conquered the impossible. The packing list should be good for summer and cold weather. In the early morning and late at night the temperature can be freezing especially for someone from the tropics like me. While the afternoon can be comparable to Boracay summertime. Knowing this, I packed dresses that can be converted to shirts, light jackets that can be worn alone or on top of something else, and a lot of pieces that can be layered together.

I would love to give you a detailed run down of my Africa trip but it may take up too much of your time . The adventures (and misadventures) are enough to write a whole book so let me just focus on my favorite one for this article. SOUTH AFRICA. Sad to say, I am also guilty of pre-judging Africa. Maybe this is exactly how some foreigners feel about the Philippines that the get shocked when they see tall buildings and developed cities. Even with the oodles of Google photos online, I still had a preconceived notion of arriving in the middle of a jungle (or maybe I'm just too imaginative for my own good). So upon arriving in CAPE TOWN, I was so shocked to see how developed everything was. The minute I got out of the airport I was mesmerized. Here is the first conversation I had upon arrival. WARNING: Elle Woods moment ahead.

D: Wow! So developed! Where's the jungle?

Tour guide: Oh, Cape town is very developed. The jungle is very, very far from here. Although we have conservation parks you can visit.

D: Oh cool! Tigers are cool. I love big cats.

Tour guide: Oh, you have to go to India for that.

D: HUWATTTT? No tigers here??????

Ok, that was pretty Neandrathal of me. I did my research. Google has been my shoulder to lean on but MR. know-it-all google can be very straight and just feed you what you ask for. Most of my searches were just BIG CATS or WHAT TO WEAR WHEN TRACKING ANIMALS or AFRICA TRIP JUNGLE OUTFITS. Some of you may deny it but I'm sure you've all had a duh moment in front of Mr. Google.

When in South Africa the top 5 things you should do are 1. Go to a camp and try the drives to see the big 5, 2. Shop for crafts, spices and unique textiles, 3. Visit a vineyard, a lot of the best wines come from South Africa, 4. Take a city tour and 5. Eat your heart out! Not every vacationer sees AFRICA's big 5, some leave without seeing the cats. I was very lucky to see 4 (Buffalo, Elephants, Lions and leopards) out of the 5 (I missed the Rhino because I didn't go to an area which had rhinos… same goes for the tigers. Haha!). An African camp actually looks like a spa retreat place. You have villas or huts and the serve you scrumptious meals for breakfast, lunch, teatime and dinner. When staying in a camp, they have regular drives in the morning and after lunch. The nice thing about the drives are aside from seeing animals, they teach you little things that you will never learn in the city. Would you believe I could actually tell the difference between lion tracks from a leopard's. And I also learned that if you see an eagle circling around an area, there's a big chance of a recent kill so you can try to find the big cats there (it's funny how the eagles remind me of my girl friends every mall wide sale… circling their target! Haha!). I also learned a lot of survival skills in case I get stuck somewhere. I know enough information to survive the night (no, I'm not yet in the advanced level of trading places with JANE from TARZAN but I "think" I can survive a night.) The morning drives are pretty early, about 6am and afternoon drives start at about 4pm. One perk from this is that you get to have coffee or tea in the bush! I like the afternoon stops the most where they bring cookies, sandwiches, tea, wine and coffee all with the sunset on the horizon. I also take these stops as "photo shoot" opportunities but just to be sure, stay in your area! I heard the sad stories of loitering visitors having merienda that became merienda. The best outfit technique is to layer during drives, this way you can remove or add depending on the climate which can change erratically between hours.

Shopping in Africa is very different compared to Europe or Asia. Here, you are looking for more native and unique things. I wouldn't suggest buying big brands here but focus more on the exotic leathers, one-of-a kind fabrics, hand-made crafts and special spices! I went to an ostrich farm and found the most beautiful ostrich skin bag and ostrich feathered skirt at a bargain. The choices are endless from clothing, leatherware to houseware! Don't get me wrong, you don't have to go to a farm to buy these things. The malls are also a nice spot to find these items because they have a lot of stores that focus on retailing national products (this is the only place where I can compare exotic leathers to call cards -they were being sold in almost every shop!). When I went to Cape town, I stayed around the V&A waterfront area. There are more malls around the city but I like this the most because it was located in a scenic location just below Table mountain. The mall has different areas for commercial brands, local brands and even a crafts center. Another tip in shopping in Africa is to canvass, most stores offer similar products- learn to compare quality and price well before making your choice. If you are on the lookout for handmade ceramics, colorful plates and houseware, the stores offer worldwide shipping! So be sure to check their shipping services and costs.

Food and wine in south Africa is superb. When I visited, South Africa had 5 of the top 100 restaurants around the world. But if you plan to try these places, you have to reserve months in advance. I would suggest doing that before your estimated departure. But whether in the top 5 restos or their ordinary restaurants. They have such a wide variety of choices! From seafood, to game meat, to other things that are not available elsewhere in the world. I think my South Africa trip enhanced my taste palette by a mile. Honestly, my food vocabulary is quite limited so I call all types of meat "STEAK". I think the waiters are used to this because my descriptions would range from the soft steak that tasted like chicken, the steak that had liver texture, the steak that tasted like beef but a little softer and is juicier, and so forth. Confusing, but they always seem to get the order right (maybe a lot of tourists are as profound as I am at ordering. Haha!) I also visited CONSTANTIA Vineyard. Even if you are not a wine drinker, just to see the vineyard is already worth the trip. They offer wine tasting classes with a brief backgrounder.Call it being a sucker for sales talk but I ended up hand carrying a lot of wine bottles home (the price I paid since they allowed me to do what I love best… amateur pictorial in the Vineyards! Haha!)

The best thing to do is to drive around Cape Town. We had a tour guide because I'm kind of weak in the navigation department. We went all around from Table Mountain to Cape Point peninsula (cape of good hope). We also visited fish hoek beach where I made a big tourist blunder.

D: Can you take a picture of me beside the flag with a shark? Woohooo! Can't wait to jump in the water!

While I was "SMIZING" for the camera and getting ready to swim, the tour guide ominously said "do you know what this flag means?" pointing to the shark flag)

D (still smizing for the camera): Oh the beach flag? Logo?

Tour guide: It means there was a shark sighting. I think it's not a good idea to swim today.

You can imagine my walk of shame while I was putting all my beach props back into my beach bag. So guys, next time you see a flag, find out what it means first! I think it was just the tourist in me to take photos beside flags just like how I throw coins to make a wish in every fountain I see when abroad. Because of the shark sighting, we had more time to go around Cape Town so we took a side trip to see the African penguins at BOULDER's Beach! They were so cute and looked like the cast of HAPPY FEET! I actually had more spots listed in my travel book that had good reviews but time was really limited so I just went to my must-sees.

I can go on and on about my Africa trip but I could never give it justice. Africa is a place for the senses- you need to feel, touch, see, smell, and taste the whole experience. No words can ever describe such a beautiful place. Its real beauty lies in what you feel while you are there, how fascinating and beautiful mother nature is. And to be a spectator in the circle of life of the jungle is the best show in the world. What I showed you is just a mere scratch (not even) of what and how Africa can change your perspective and respect for Mother Nature. I promised myself to save enough budget and absences to be able to take another trip out. For now, I will just try to relive my African journey through animal printed outfits! Rawr!
So medyo obvious na nag-enjoy ako noh? I hope to go back. Mga Kenya side naman 🙂 Baka 2 taon na naman ako magiipon. Haha! But all worth it!
4. Egypt, Jordan, Holy Land tour
Ang tagal nakong hinihintay ni Mareng Cleopatra bumisita. Kaya dapat ata gumora na ako! But since andun narin naman, maybe it's nice to see the surrounding ganaps.
Holy Land tour
Bongga kung may ganitong rebulto si Liempo at Pritchon
Very Transformers and Indiana Jones. This is Petra in Jordan.
I've been researching bandang pasko daw bongga pumunta para hindi kainitan ang ganap. Hope to visit soon!
5. Seychelles and Mauritius
OO, lugar talaga sila. I'm sure hindi nyo nireresearch noh? Sa Miss Universe nyo lang yan inaavail. Haha! Kahit ata anong gawin nyo, tropical girl akitch and the idea of beach makes me excited. So eto isla levels! Bet ko ma-avail toh soon!
Seychelles
Mauritius
Ang haba na ng post na toh! I have more on my list! But eto muna, will do the local scenes next and Asia!
What's on your travel hitlist? Avail nyo ang travel dream book!
Much love,
D