Agad agad! Ayan, doing my day 2 Mexico! Para makahabol naman ako! 🙂 Day two syempre best in availment parin sa tour. Sayang ang rebate noh! haha! Hardrock arranged this next tour for us with their own tour center. Push na natin toh! Long post again! Bawal maduling. Choz!
 Hardrock at night! Napansin ko shapped as guitar pala sya. May paandar! choz!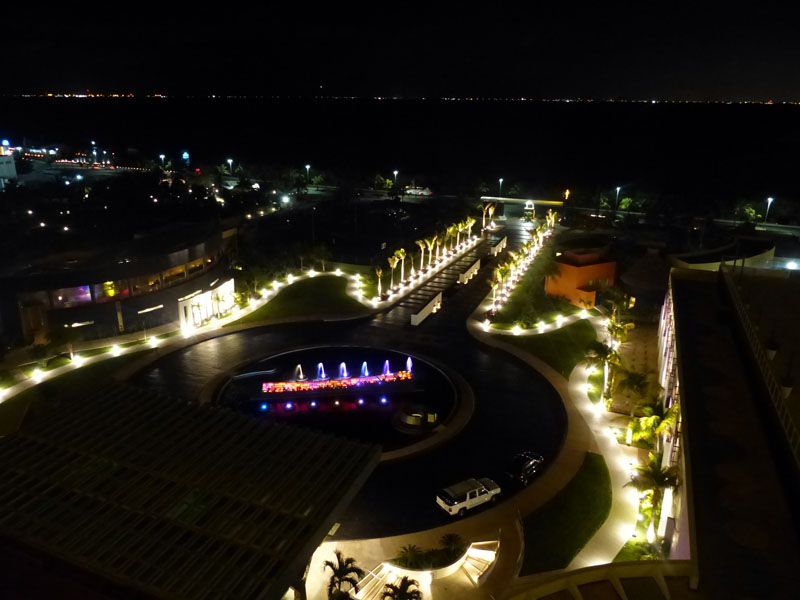 Bus ganap na naman! Thanks SHOP HK for my Sunnies and cute jacket from Tomato.ph! Check out their online store! Very affordable and kabowg!
Ang naiba sa Tulum, may kaganapan na dagat. Although, wag na kayo magheels. From the entrance, mahaba ang lakad…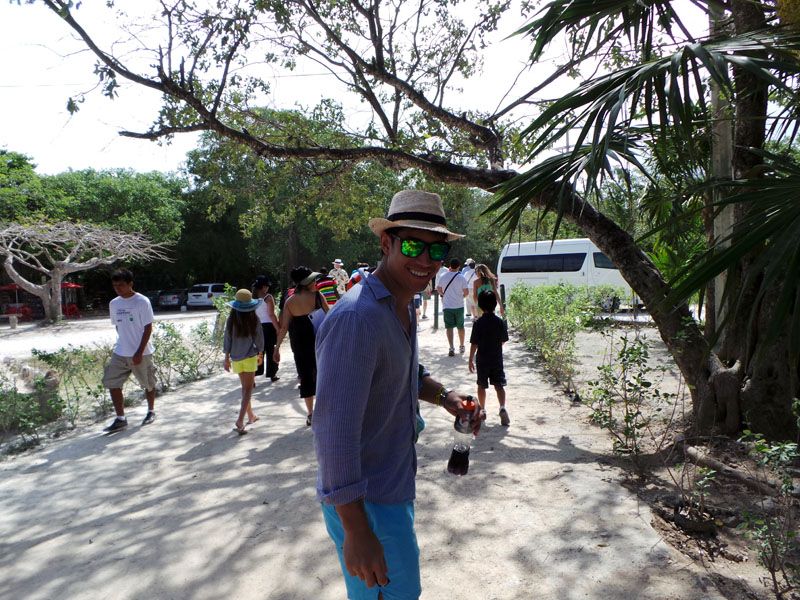 masmahaba pa dyan. haha! Mga 10 to 15 minutes walk. Or mabagal lang ako. haha!
 Finally! Nakarating din.. akala ko eto na. More lakad pala. Haha!
 Medyo may ganap na pila papasok. Also pwede nyo avail ang swimming, although hindi ko alam kaya hindi ako prepared! So ask your tour coordinator if your tour includes time for swimming.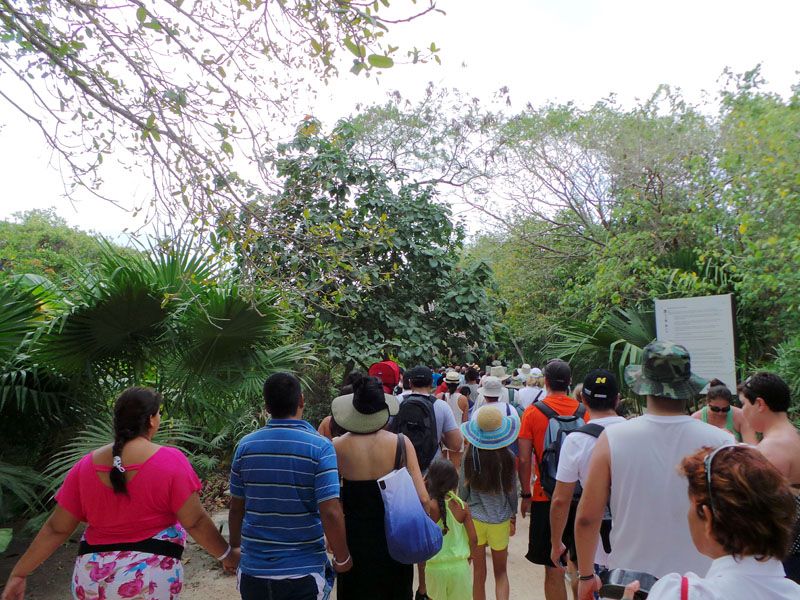 Ang laki ng backpack ni Kuya. Parang may gera.. choz!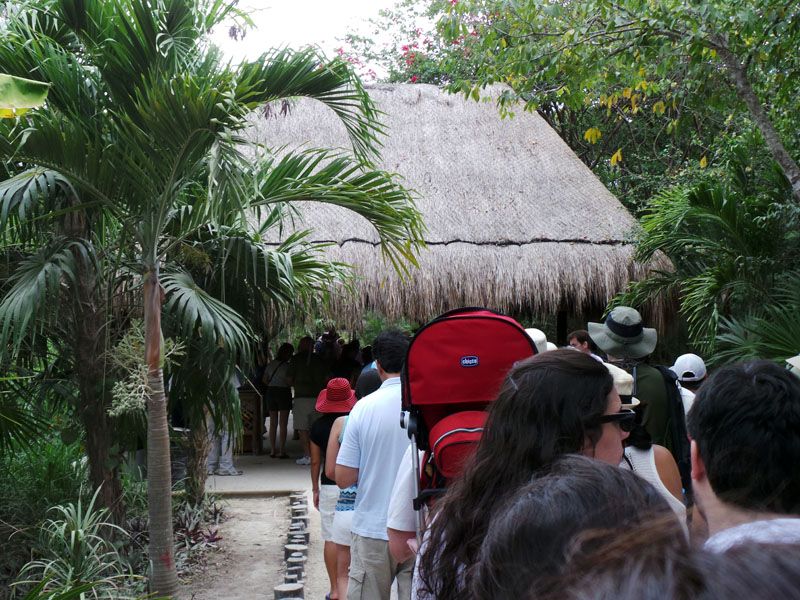 Unlike Chichen Itza, mas rolling ang terrain nito, may levels!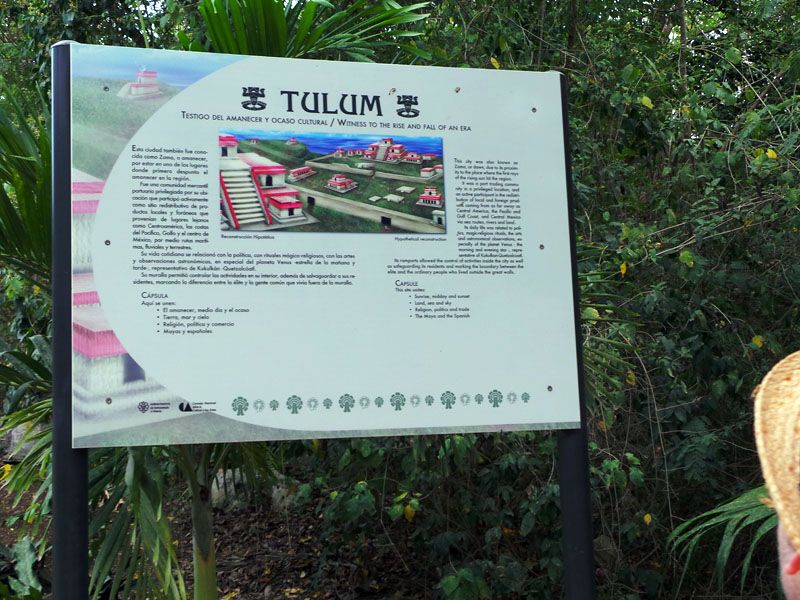 Gwapo ka sana, para ka lang si WRECK IT RALPH maglakad #SayangKa
There's a wall enclosing the whole place so kailangan nyo dumaan sa maliit na doorways. Iniisip ko, maliliit kaya sila? Looking at Mexicans, masmaliit ang average height nila satin. So maybe masmaliit pa yung Mayans?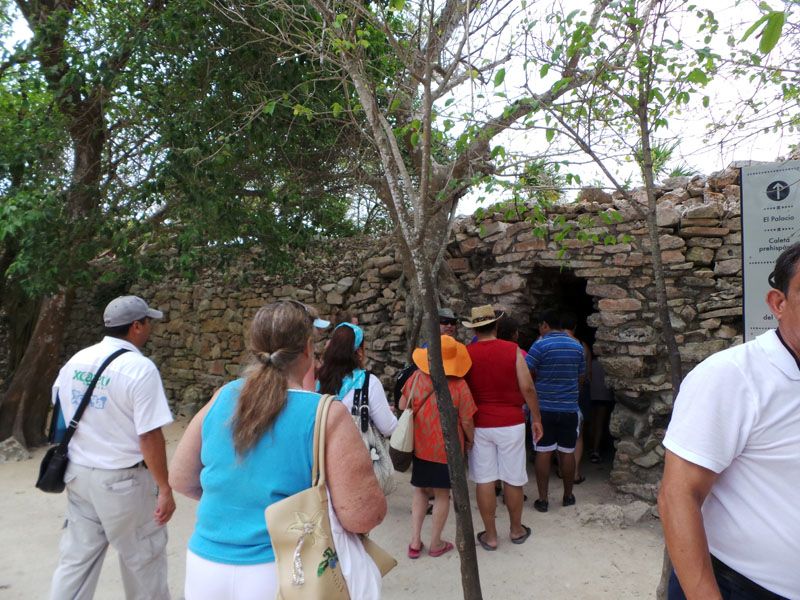 BULAGA! ako na naman! haha! Syempre blog ko toh!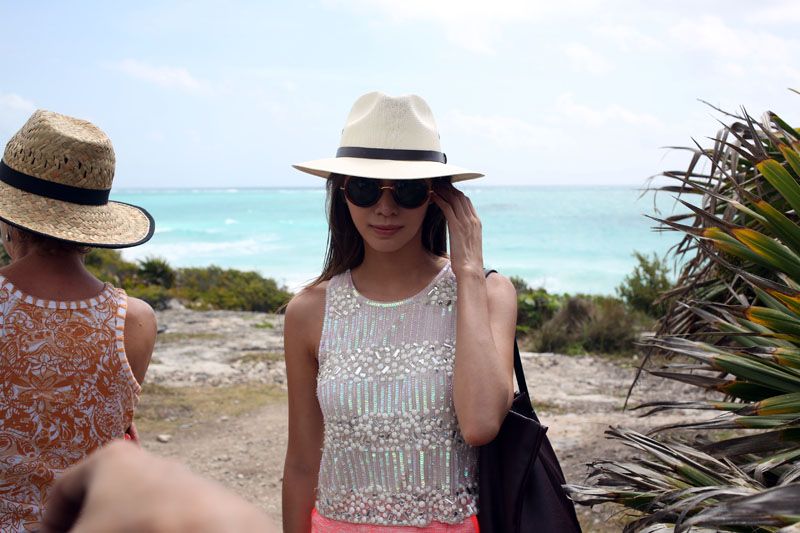 Mahaba pa toh, pagsasawaan nyo na naman masight ang fez ko! READ MORE! Ganyan ka liit yung "doorway" to the actual site.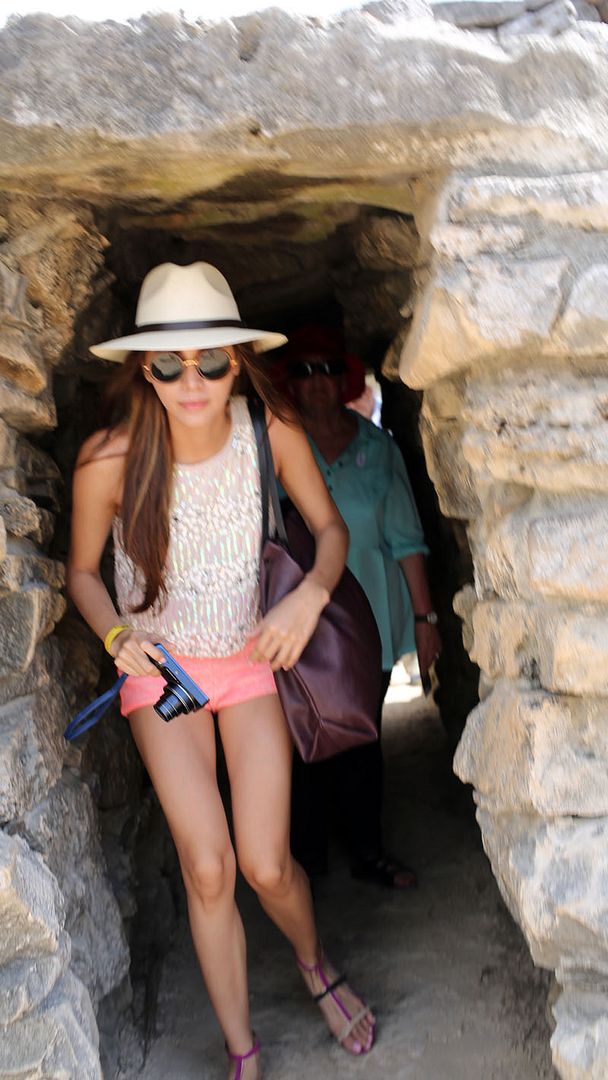 Mahirap po talaga makuha ang perfect shot… haha! Mahangin sa labas teh?
 Promise Candid talaga toh…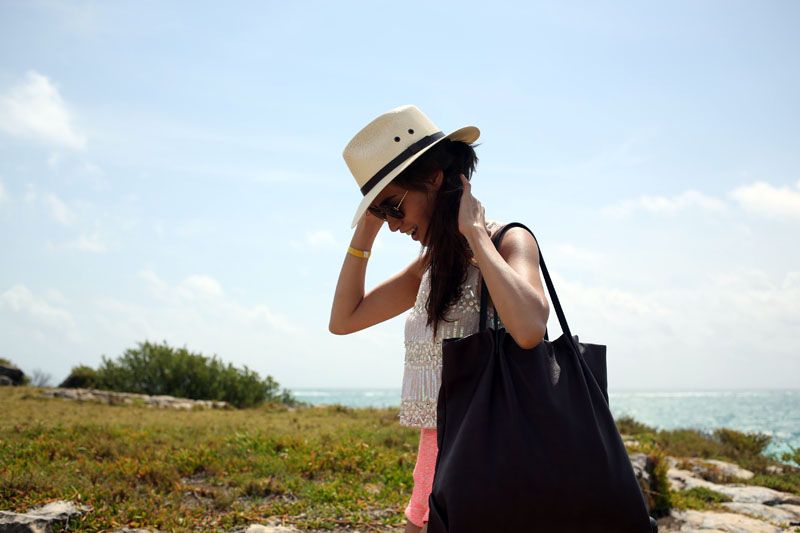 Upon reaching the ganap, makikita mo na kagad that it's fronting the sea… May water feature!
 Ako ulit.. hehe!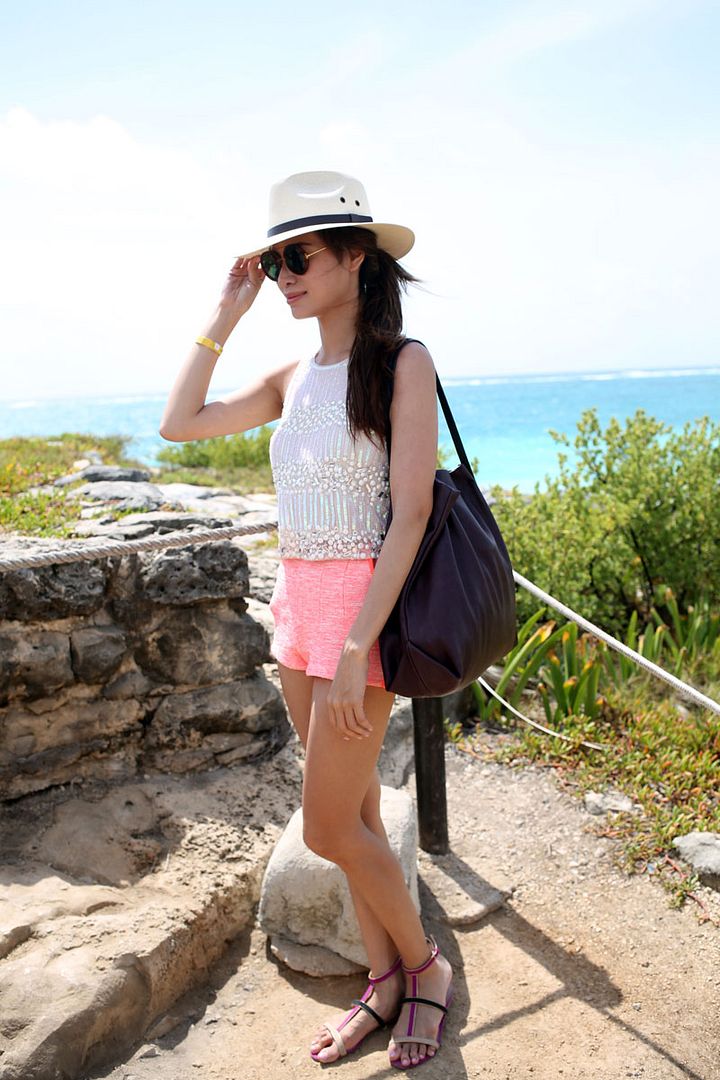 Eto naman, nakatingin sa inyo. Haha! Tulum is again a place of worship for the Mayans. Sambahin nyo ako.. choz!  The reason for the walls is to prevent invasions so parang fortress ang drama nya.
 Super lakas ng alon… let's wait for V's video para masmaintindihan nyo 🙂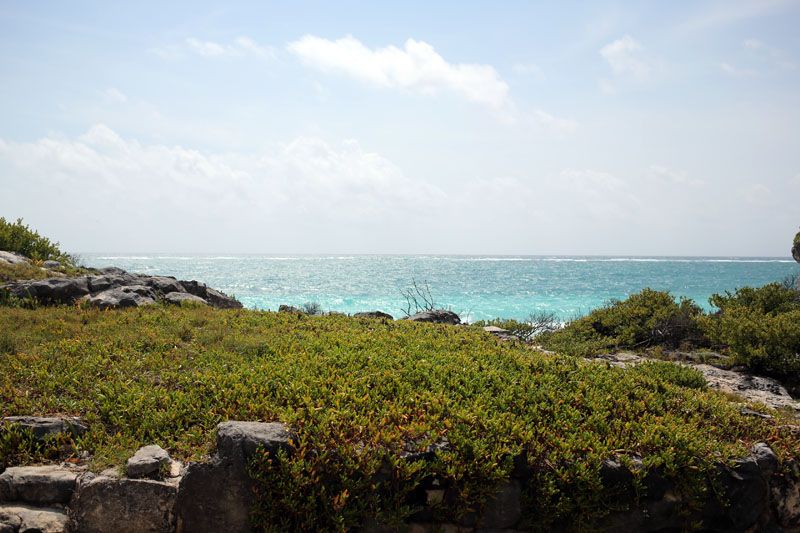 Hindi nagwork yung papaya soap nya…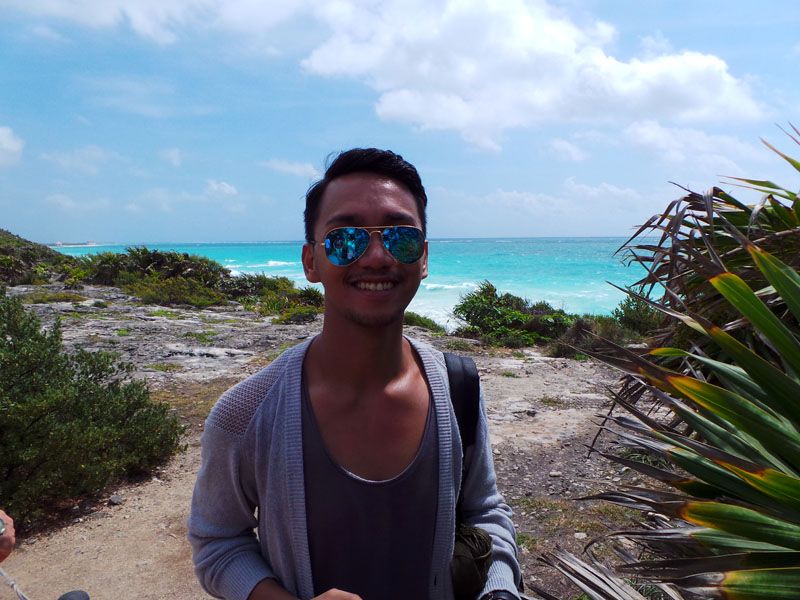 Ahh flash lang pala ang katapat!
 Can you see how small the door is compared to V? Parang lahat ng structure nila maliit yung doors…
Most structures talaga puro bato bato… It gives you that gray feel ng surrounding.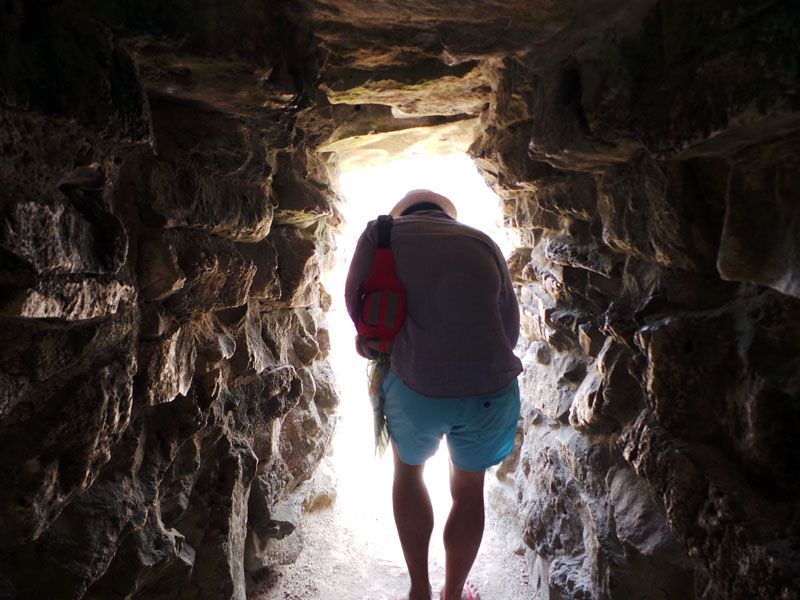 There are about 3 major structures in Tulum. Not as grand as the Chichen Itza, but pakak parin sa photos dahil iba yung feel na may levels, sand, sea and green. The 3 structures are El castillo, Temple of Descending God and Temple of the Frescoes.
can you spot na mas buhay ang colors dito? masmakapal yung greenery. I'm thinking coz close to the sea sya, so masbongga ang vegetation ganap.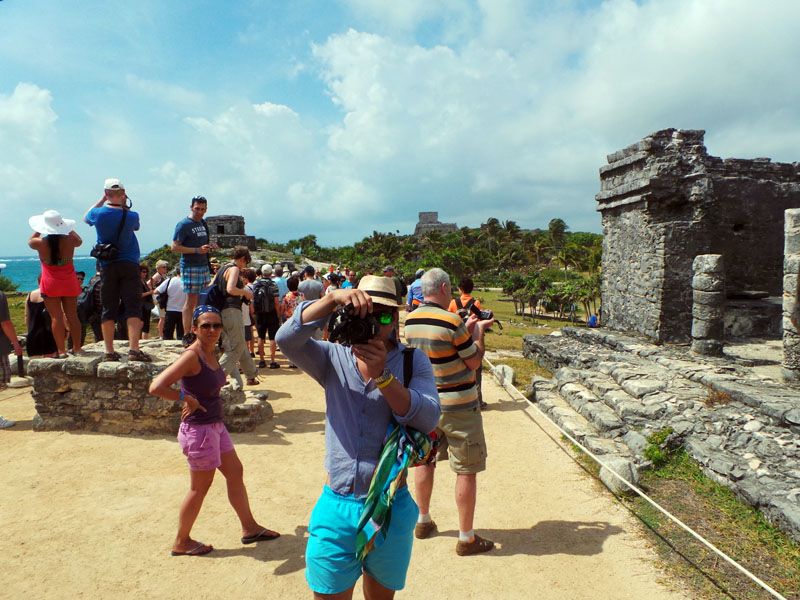 The photos really don't do justice to what you will see there. Medyo may gulat factor.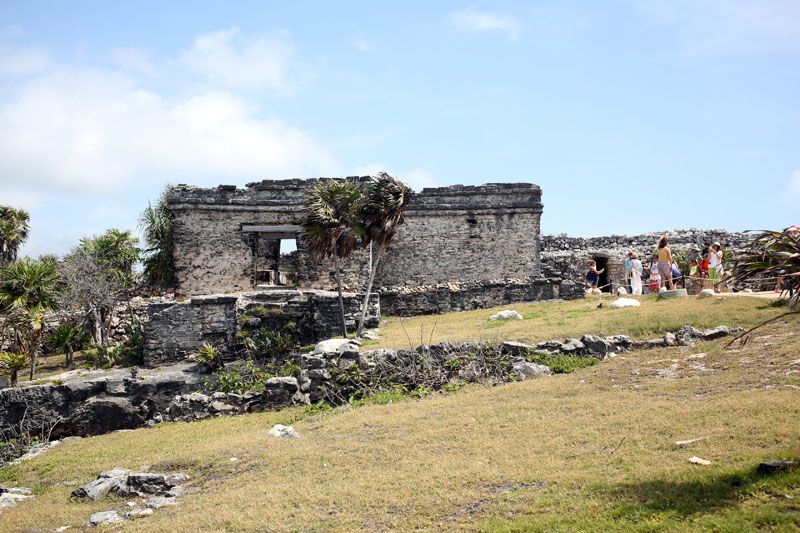 pa-couple pic naman kami. haha!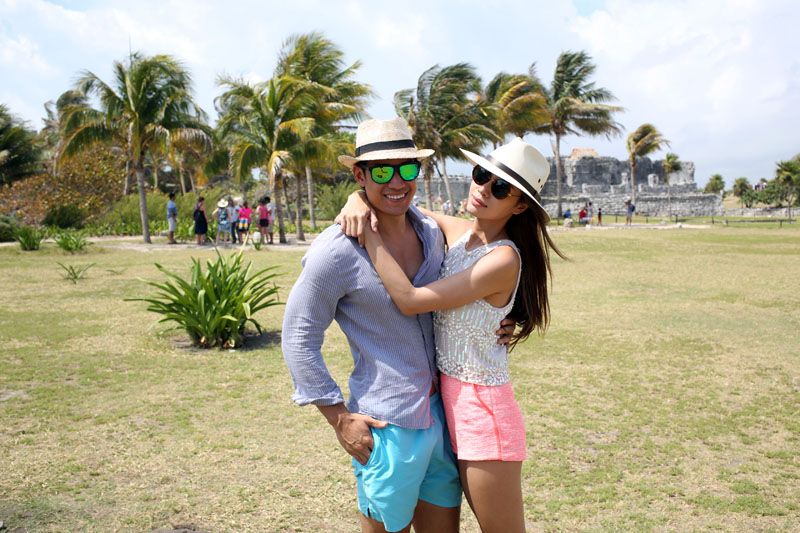 Kailangan ko toh isama, may hair flip na nagaganap eh! haha!
K fine, ikaw din!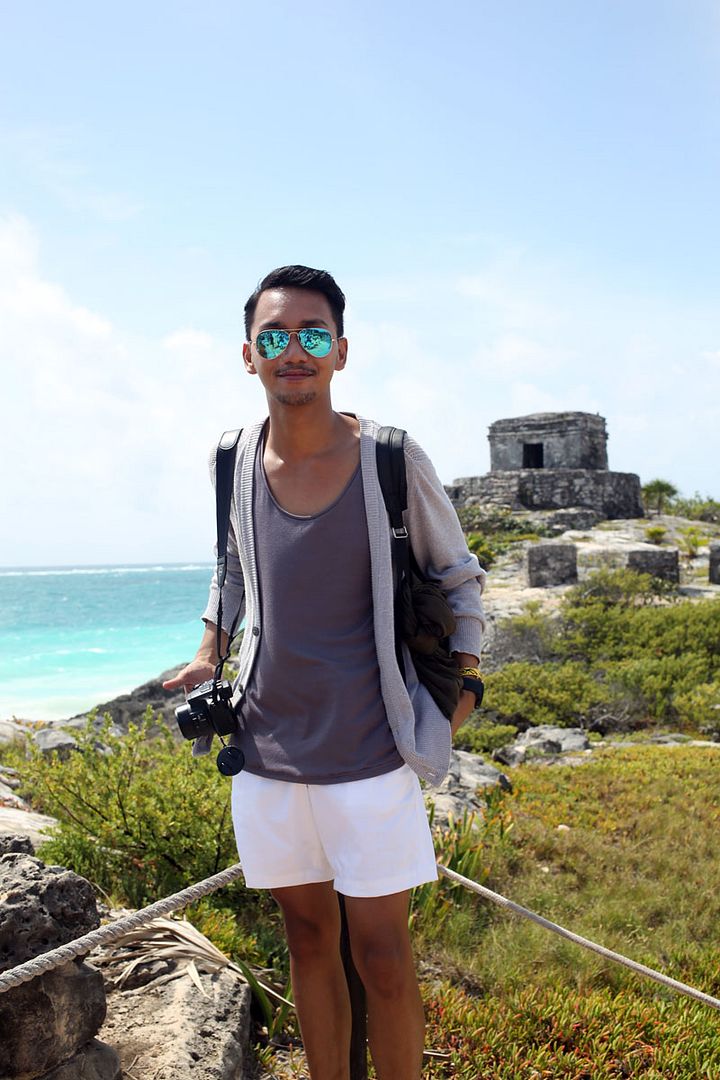 All over the place… masisisght nyo mga Iguana pakalat kalat. Nakakalurx baka maapakan ko lang!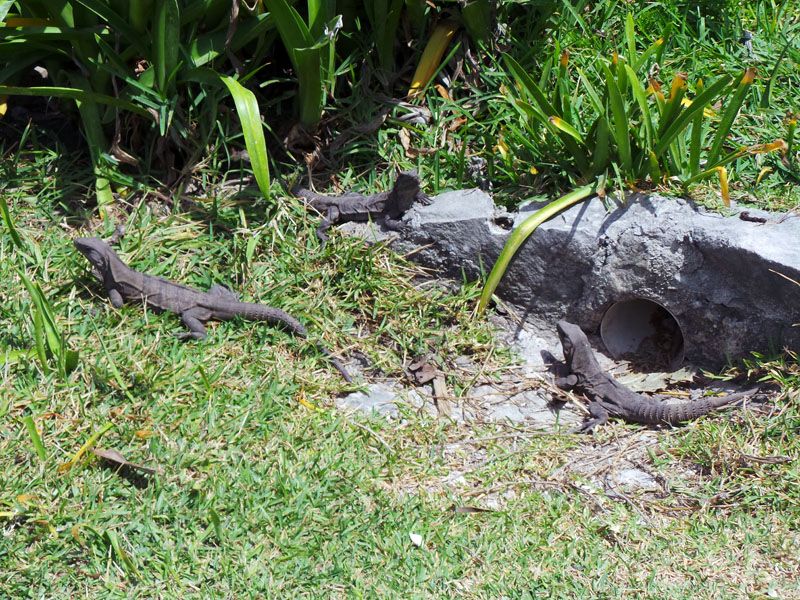 Sabi ng tour guide, Tulum because the trading spot. Para syang port ang ganap. New trade from the ships come in, then dispersed sya from tulum to the inner cities.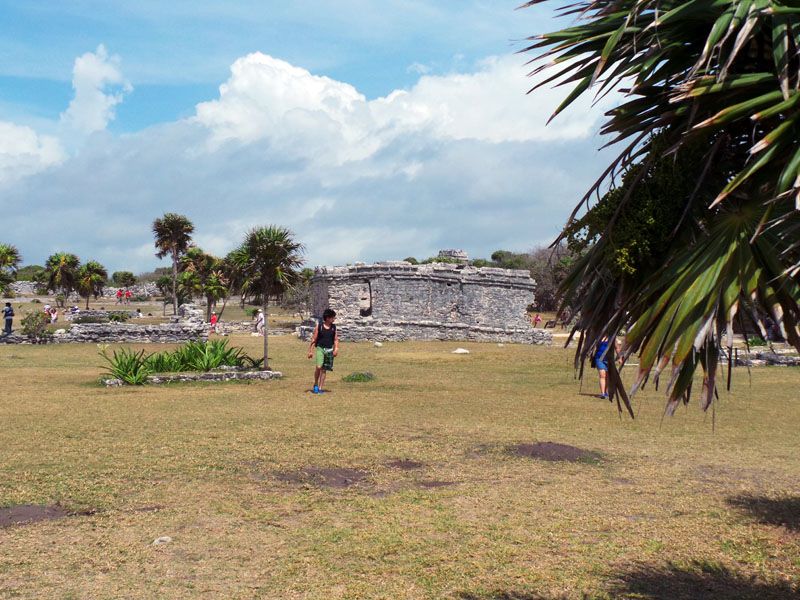 Mahangin kasi katabi ng dagat…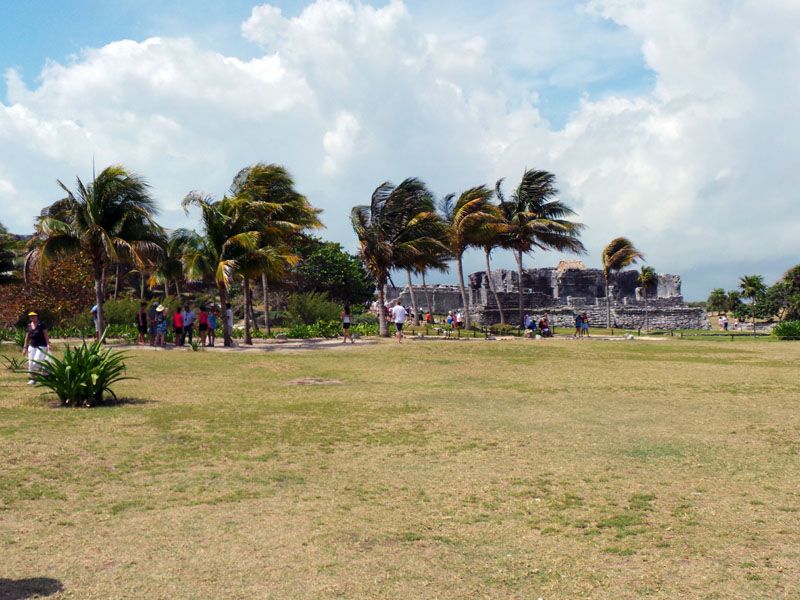 When you explore the places, may pathways. So makesure to check all the structures. the nicest one nakatago and close to the water. This is the Gods of the wind temple.
nakiusisera ako sa ibang tourista, they said that dapat hindi na daw nila pupuntahan toh kasi naka Chichen na daw sila. And buti nalang daw pinuntahan nila. For me, iba yung beauty nya. I think Chichen is more the typical type of Maya area, eto kasi smaller structures but feeling mo parang nasa ibang mundo ka. very encantadia ang peg.
KAMI ULIT! Wala kayong choice! haha!
This beach area is protected daw dahil sa ganap ng mga sea turtles!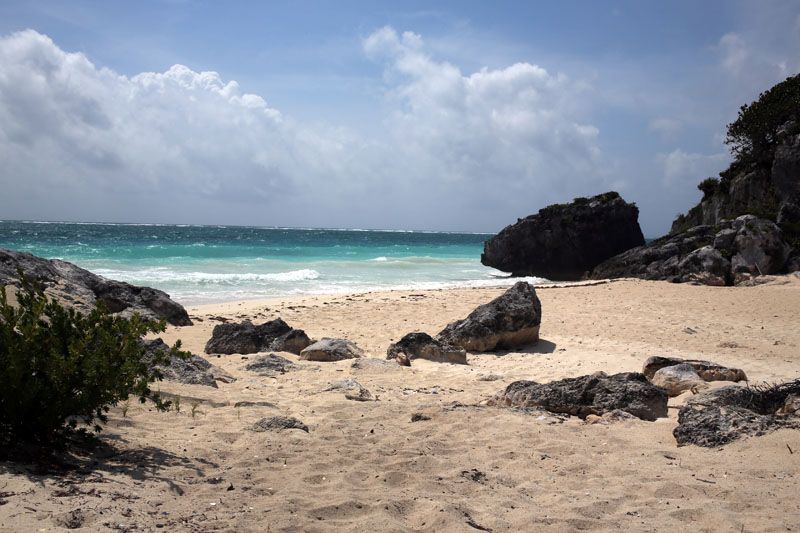 Yes, nauto na naman ako ng tindero ng hat. Actually, this is V's. So para hindi kaya mauto, head to Sm na, masmura dun and magbaon kayo ng hat. Shorts by H&M from SHOP HK, Top by Topshop.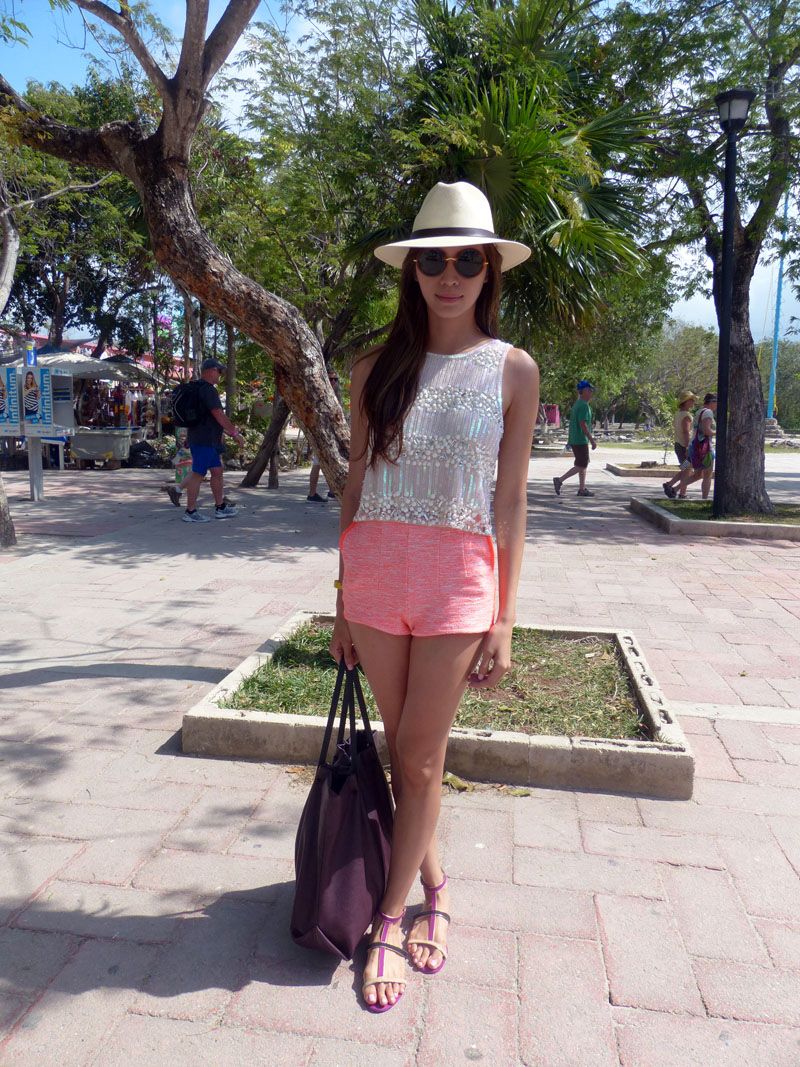 Avail nyo yung very groto looking ganap. Make sure to go up the temple!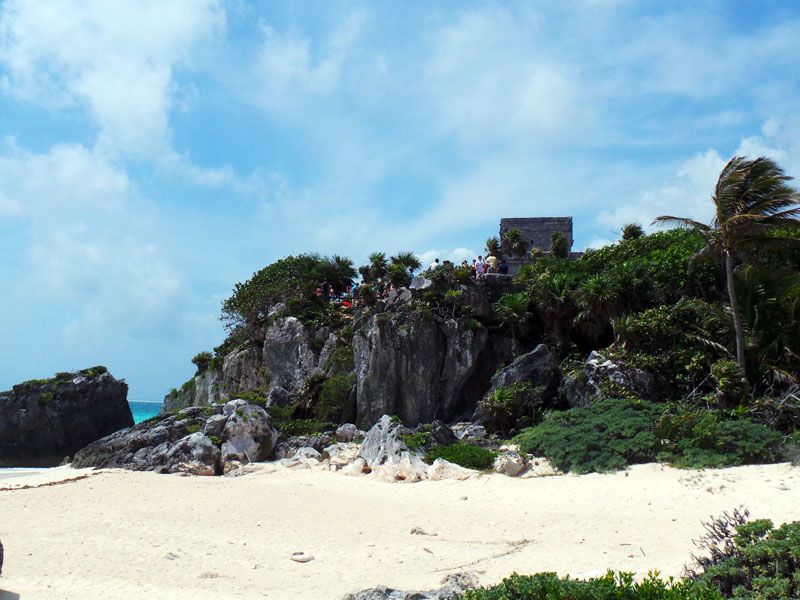 Gandang hindi daw naiinitan. choz!
The long walk, may option kayo. You can ride for i think 1 USD each or 2 ba yun. Hindi ako nakinig eh… haha!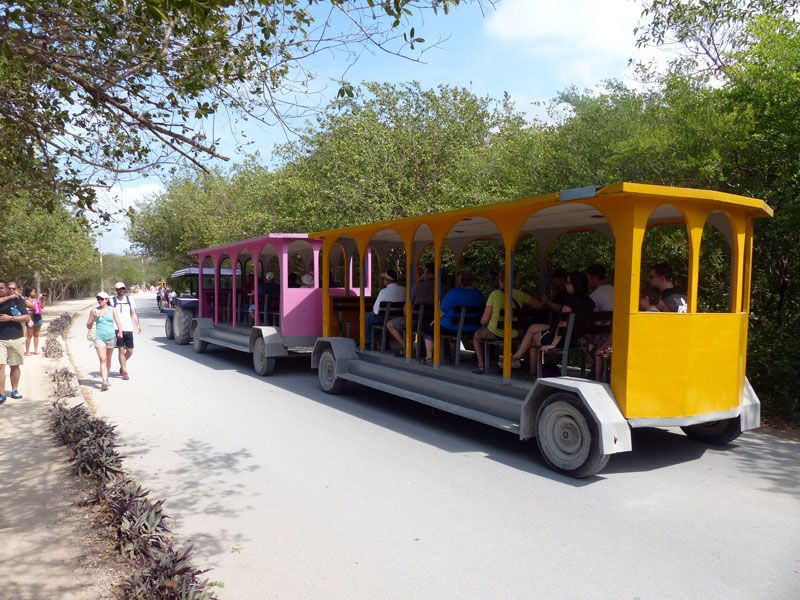 Tinetest ko lang ang background para sa shot ko. Haha! Akala nyo site photos? haha!
 Wag nyo narin attempt mag foundation. Best in kainitan!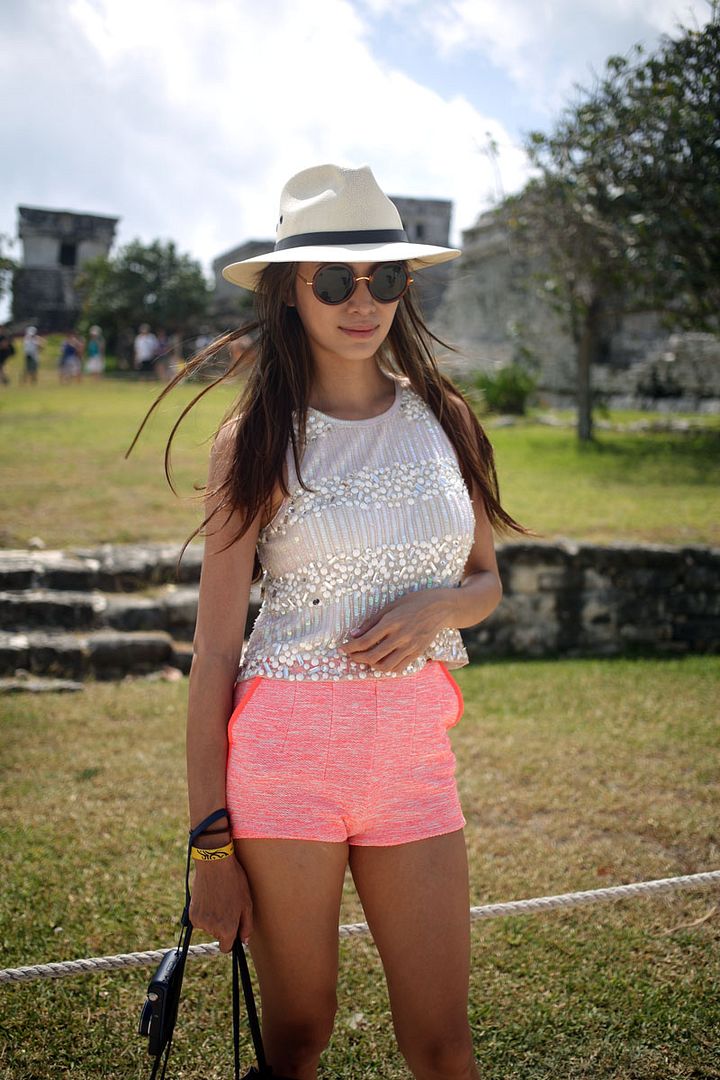 Ano ba sabi ko? Wala akayong choice d ba? haha!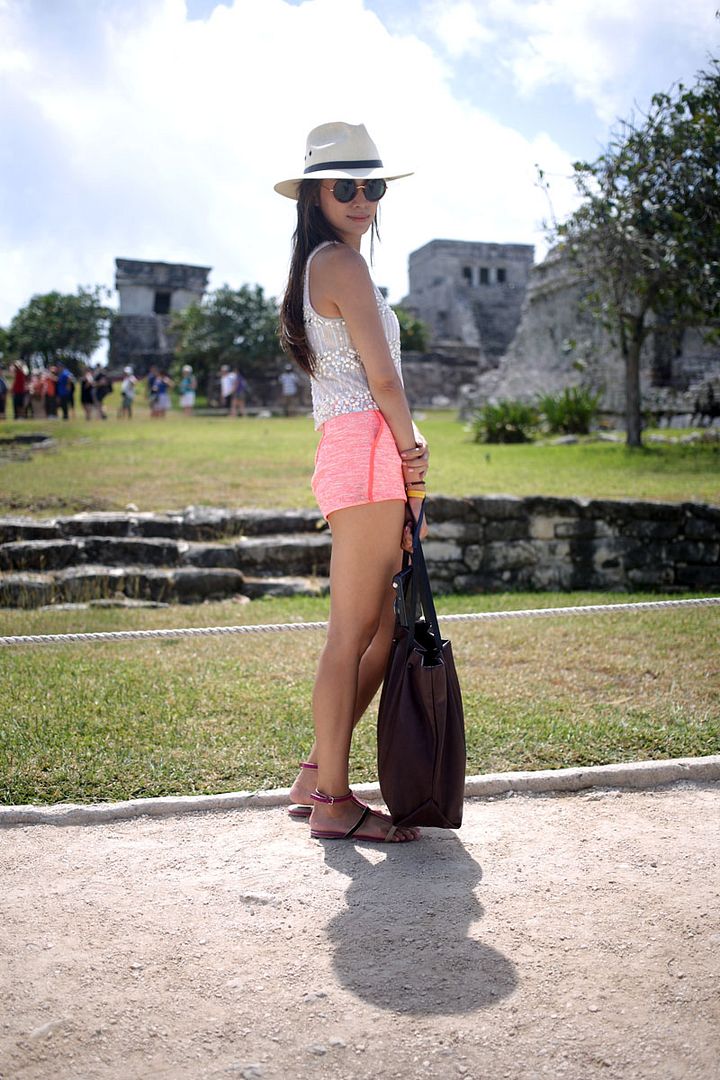 D +V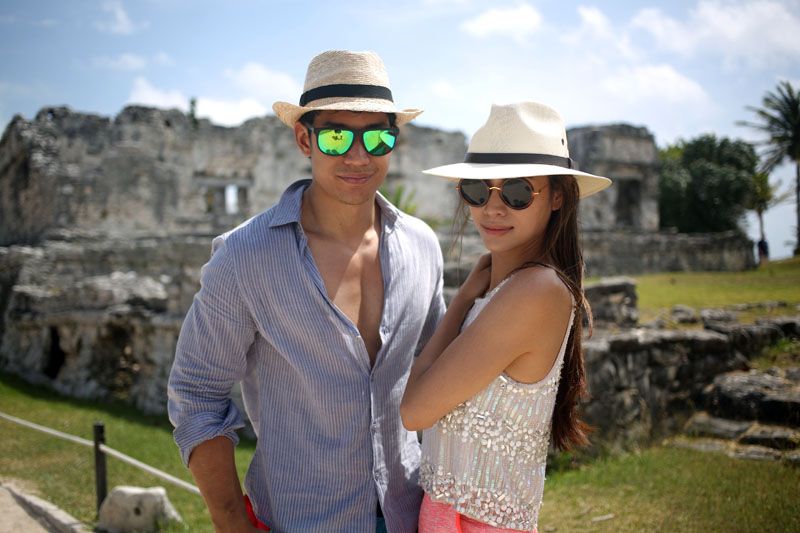 V full smile!
 Unlike Chichen, You will see pa roofing system sa ibang structures here.
 Although you can't go in the structures, closer naman sya than Chichen.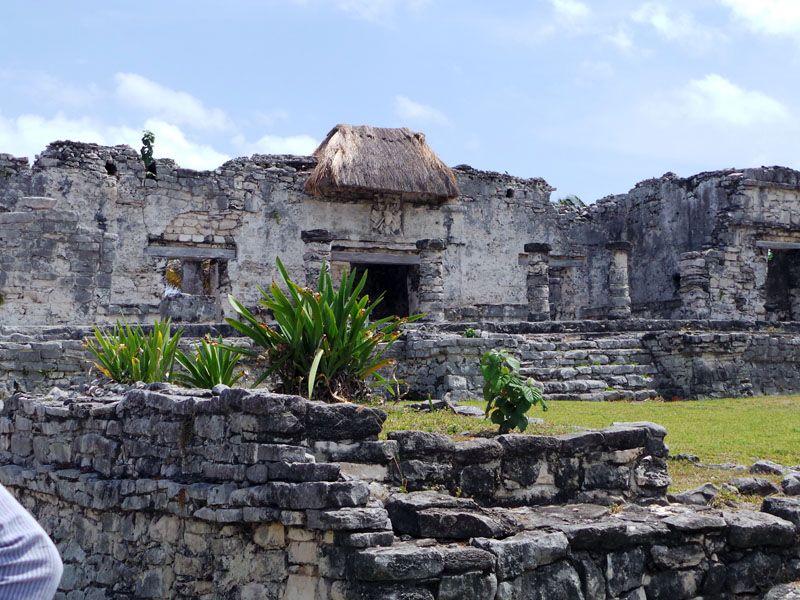 In 1995, muntik masira ang Tulum because of huricanes. But i think tinodo nila ang epoxy at vulcaseal.. choz! Only minor damage from the winds. Mahusay talaga ang structures nila.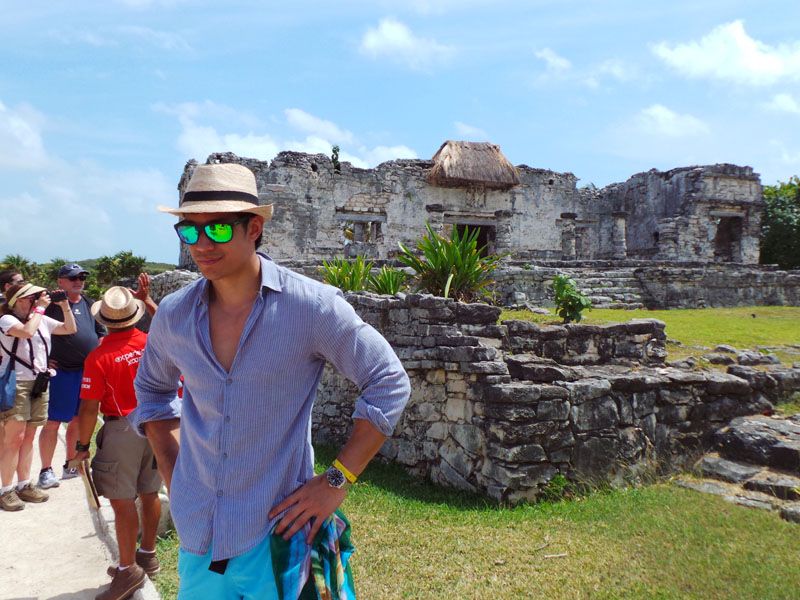 Bigyan natin si V ng chance ha? Konti ng photos eh! haha!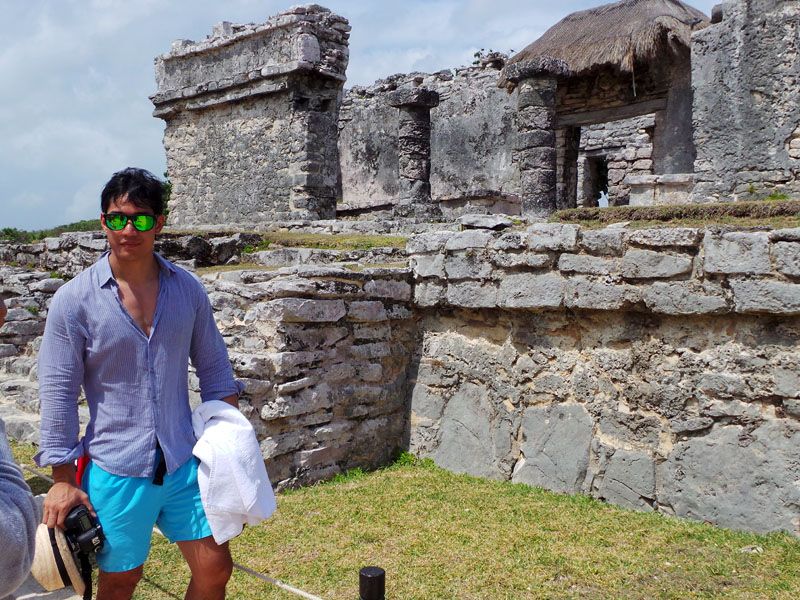 Their weather is very similar to ours. Tropics ang ganap. So i wasn't surprised na pati roofing systems similar to our kubo.
 At masmadaming masisilungan ditey… madaming puno.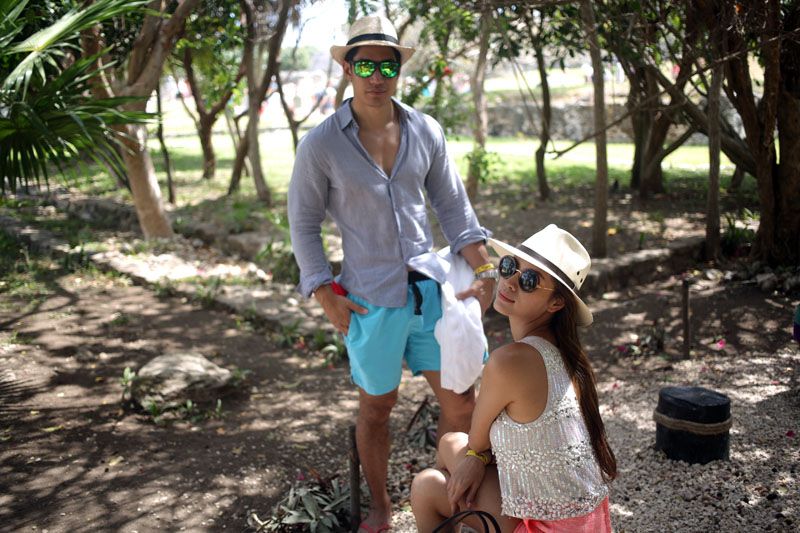 Gandang nakakagulat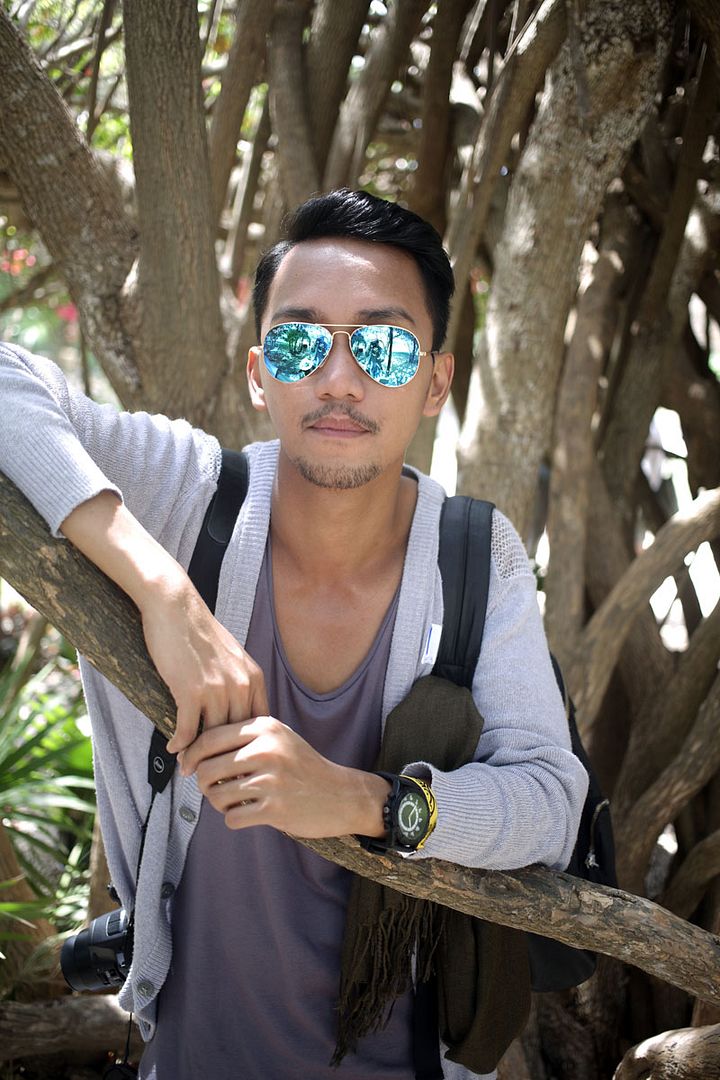 BULAGA! D ba nagulat kayo? haha!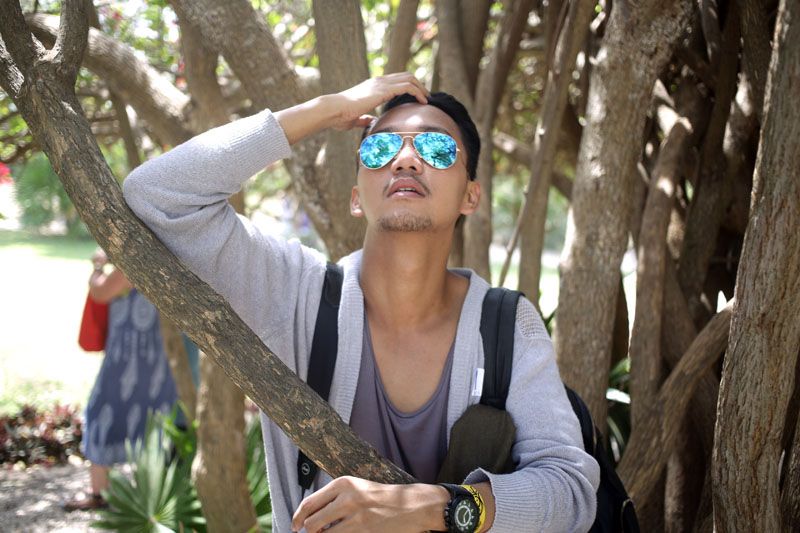 V is imbreyney.com.. choz! Makulit ata ako sa photos. ahaha!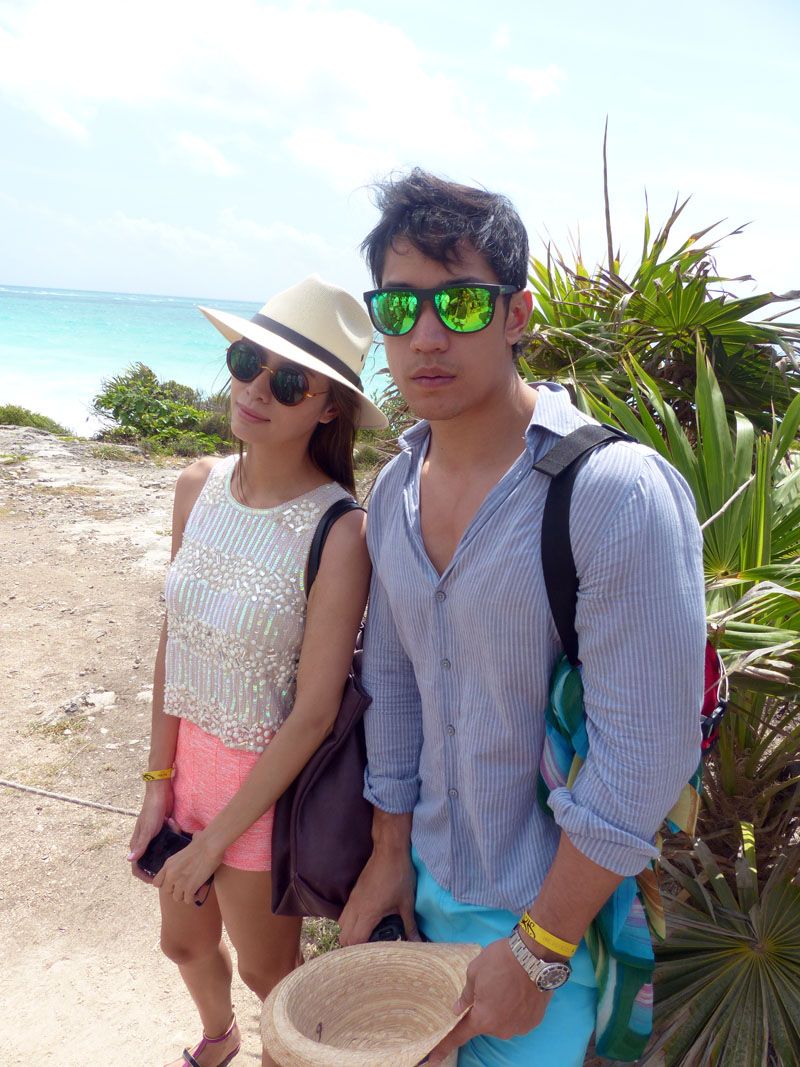 Top view! Hindi pa yan lahat, yung center lang yan. So can you imagine, paglabas nyo sa maliit na pinto biglang may ganito? PAANDAR! Ganda!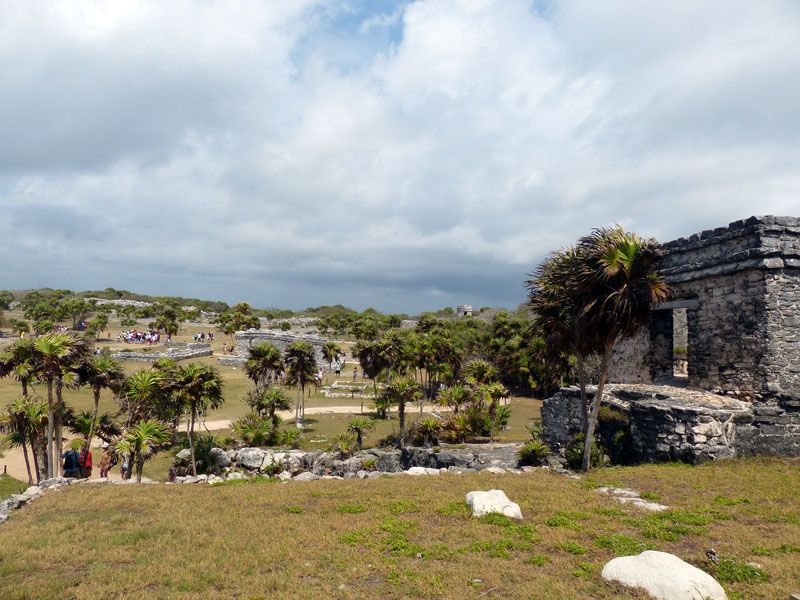 Follow the pathways. Wag pasaway! haha! Nasita ako gusto ko kasi magkodakan sa green area. haha!
 Even their ground, parang very solid rock formations. Ganda nya tignan, but can you imagine how hard it was for them to transport materials taas baba coz of the levels?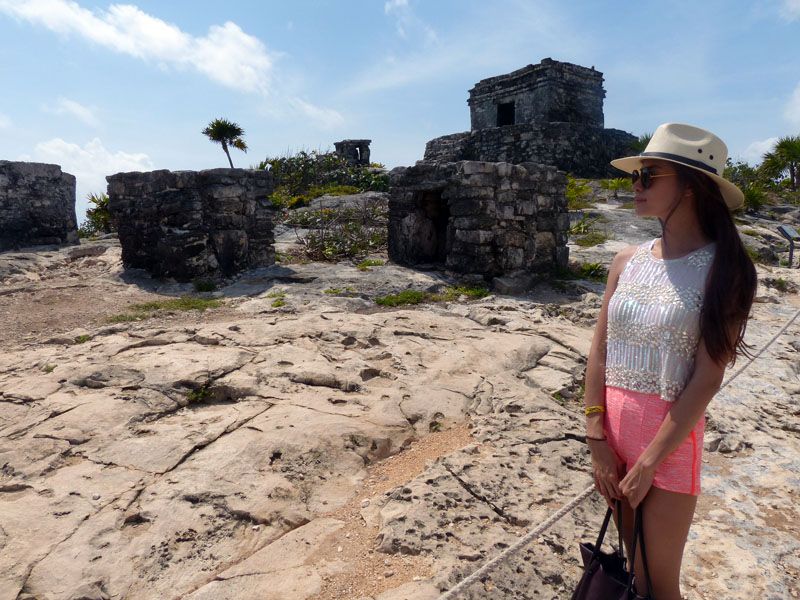 Promise malapit na.. haha!
gusto ko toh ha! D ako na brief na kailangan may senti shot!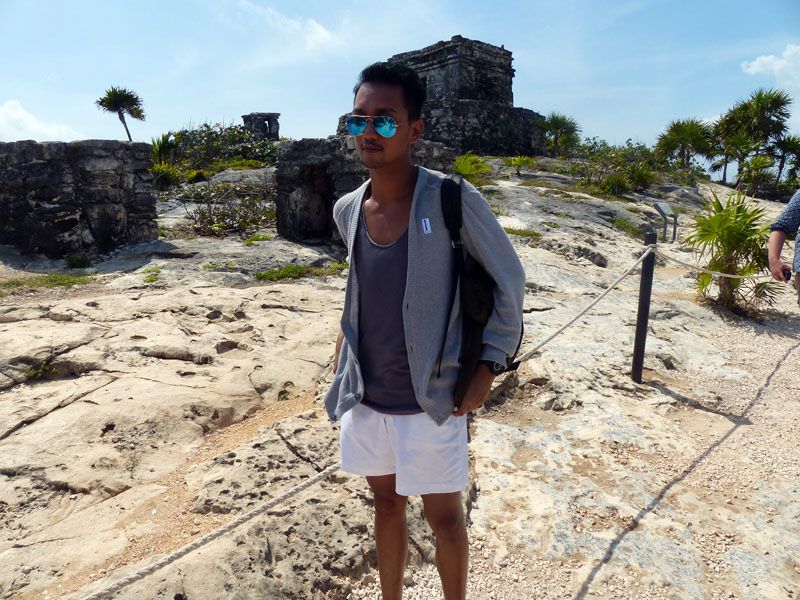 Kalurx! Sarap bigyan ng moisturizer.. dry ka teh!
 They said, you can often see sea turtles here. Wala naman ako nasight…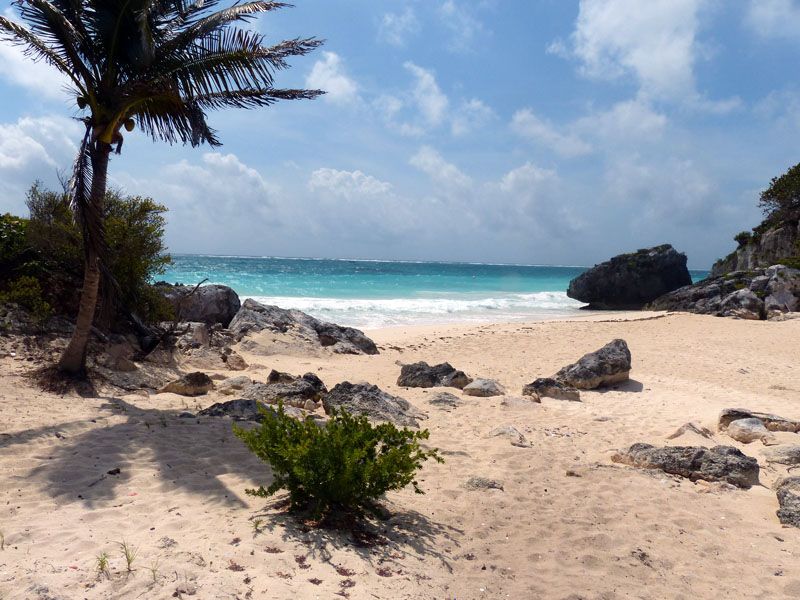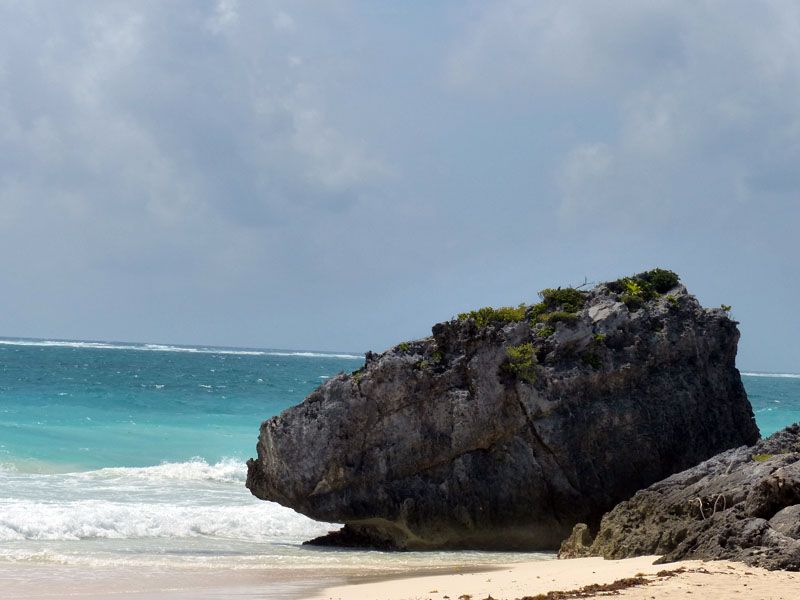 Walang turtle, pero merong ako… hahaha!
 This photo pwedeng sabihin Pinas noh?
 You need abit longer siguro here because may lakaran portion, so i would say 3 hours kung mahilig kayo sa history and magkodakan.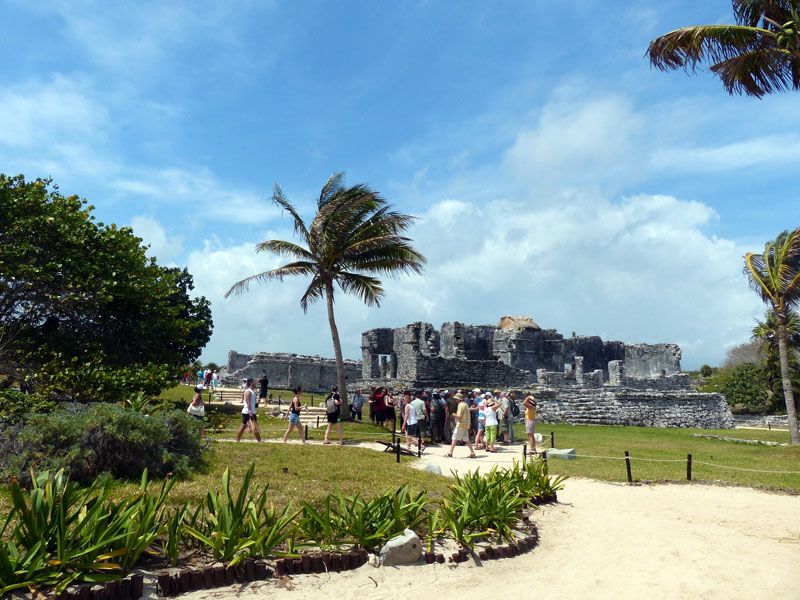 Ariba Ariba!
 e because may lakaran portion, so i would say 3 hours kung mahilig kayo sa history and magkodakan.
 Sabi ko sayo Milan, chaka pag foreground nakakalaki ng fez!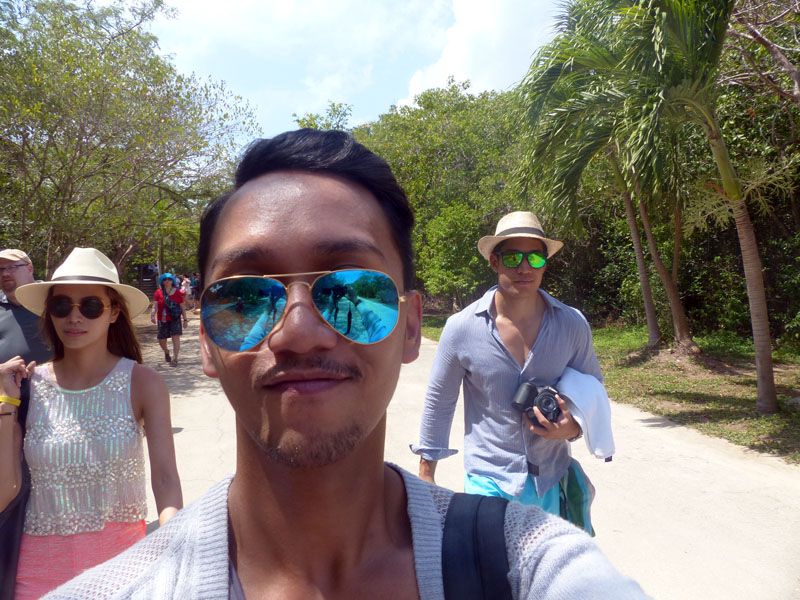 By the entrance may mga performance kemerut. And mga utashi in costumes, ingat kayo kasi may bayad magpapicture ha!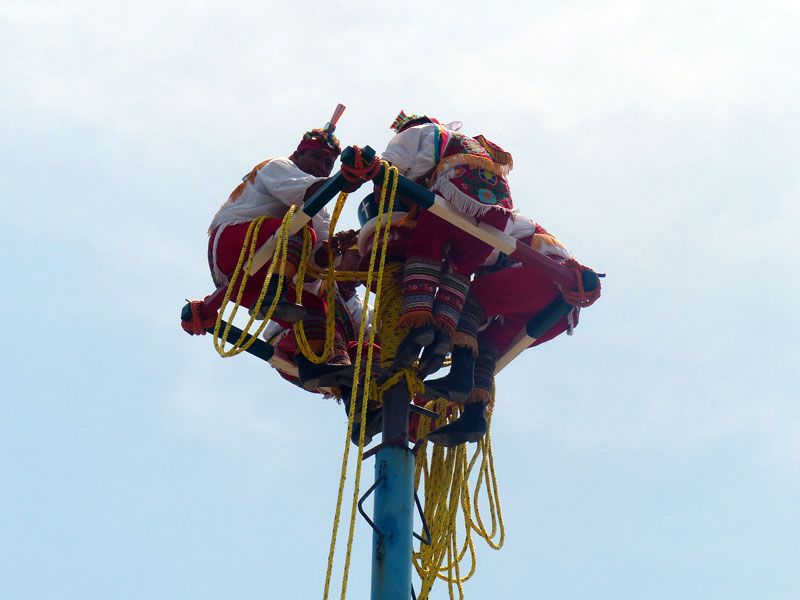 Watch out for our last day in Mexico. Beach ganap and swimming na yun! At puro mukha ko. choz!
Much love,
D