Ok, medyo late on the comments but I got a pretty interesting comment from a reader
Ms. D! Kakasal na ako. I actually have ideas but I've been reading your blog and I know na best in production ka (i saw your blog regarding your best friend). I will not steal you idea but with someone with so much personality and kabowg ano ba yung gusto mo sa wedding mo? Naiimagine ko na kasi gaano sya kasaya and kahit inderectly baka matutunan ko apply sakin. Help!
Hmmn… something to think about. I never really plan my wedding kasi una… matagal pa yun! Haha! baby pa kaya ako! Mauuna pa magbuntis yung mga pets kong si Liempo at Pritchon bago ako magpakasal noh. And second I think my mind will change when the time comes!
Para hindi kayo lost in space, here is my blog regarding my best friends wedding.
The actual reception: http://www.divinemlee.com/wedding-reception-of-mr-adrian-dimacali-and-mrs/
---
My bestfriend's gown!
---
---
My maid of Honor speech
---
To my best friend, my love, my funny girl and blushing bride. Atty. Wyanet Zaragoza-DImacali…I love you
I didn't get to say my whole speech because I was really holding back my tears. Although I was able to state the idea. So here's my speech…
I'm known Wyanet since middle school so making a speech that will fit in 5 minutes or less will truly be challenging for me. There's so much to say but i know papatayin nya ako if I make this longer than 5 minutes. And of course to those who know me, making a speech less than 5 minutes is a real challenge sa kadaldalan ko… so try natin ha. Here goes…
We are a barkada of four in highschool. So thats me, wyanet, florence and theresa. In our group, Flo and I were always know as the GO-TO girls. The boyfriends and hubbies always run to us for help them with their girl friends. This role consist of finding xmas gifts, birthday gifts, anniversary gift, suprise parties and the list goes on. My girl friends deserves nothing but the best and some our our guy friends are not so creative or imaginative actually clueless sila. So they need some help from me. With this job or task, nakapagwrap nako ng 26 gifts for someones 26th birthday, I made an actual ligaw plan on blackboard kung pano papasagutin yung girlfriend, I had to spy and 'borrow' someones ring to get the ring size of my friend, I had to give a guy friend exact lines na sasabihin para yayain nya maging official yung gf nya (well, actually the line is not from me but from a Sharon and Gabby movie na napanood ko the night before sa pbo), I had to rescue a guy friend nung naiwan nya ang wallet nya during a date and plus this comes numerous ring shopping trips and mall escapes with the bfs or hubbies. A lot of people will find this task boring and annoying… but I dont. Because I believe in fairy tales. And I try to help the guys because I want my girl friends to all have their own fairy tales. So when I heard that Dima was ready to pop the question. I offered unsolicited advice -where to get the ring, what to do, etc. I was even mapping out where the proposal will be, how it should go etc, etc.
After he got the ring, we had lunch with him and he showed us! Gosh, good work on the ring! Matutuwa si wyanet sa mga turo namin ni Flo and Ina. haha! That got me even more excited about the proposal. So there I was mapping na what to do… fireworks, candlelight dinner, I even thought about the philharmonic orchestra to "help" with the proposal. After a week from our lunch, Wyanet called me… she got the ring na daw. SHE GOT THE RING SA BAHAY ng bagong gising sya! Walang makeup, walang blowdry and hindi pa nakapagmanicure. BOO YOU DIMA! Anong nangyari? no videos, no cameras, no photos? Ano bang nangyari dito? I was close to tears! Ang labo naman ni Dima. How dare you give Wyanet anything less than perfect! So ayun, medyo masama loob ko but of course nandun na… so i just forgot about it. A week later, we all had merienda- me, wya, flo, ina, vic and dima. I wanted to tease dima sa bulok nyang proposal. So i asked him, "what happened? pano ka ba nagpropose?". Then he told me… one morning daw he was calling Wyanet pero d sumasagot. he was kinda getting worried na. So he texted fayinna and aniccka (the bride's sisters). But unfortunately, hindi din sumagot yung 2 magkapatid. This was the day that tito ed (Bride's dad) was confined so he was so worried. he tried calling and texting, wala talagang sumasagot… then at that point. it hit him. it made him realize something daw. here he is worrying about Wyanet. He has the ring, he loves the girl, he knows what he wants… so what is he waiting for? Days, months weeks for a grandoise celebration or divine's enagement plan? Sabi nya sakin. DIV, ANYTHING CAN HAPPEN. At that instance he realized that this girl is so precious and he doesn't want to waste anymore time. he cant take that risk with Wyanet. He's really in love with my friend. In a snap, he rushed to Wyanet's house. Fortunately nothing bad happened, but tulog lang pala si Wyanet. So there, in her no makeup bagong ligo, basang buhok and unmanicured yes… WYANET said "OF COURSE" to Dima.
Dima, i really have to congratulate you. You beat me this time. Maybe theres no fireowrks, candlelight dinner or my "asa ka pa" philharmonic orchestra… but your gave Wyanet her fairytale. Because in the end, its not how Cinderella fit into the shoe, or how Belle turned the Beast into a prince or how Sleeping Beauty was awaken by her prince that matters. But in the end what really matters is the "happily ever after". Thank you for loving Wyanet. We love her very much. I know that you can and will take good care of her. Thank you for making her happy. To wyanet naman… sumunod ka na next time sabihin ko magmanicure ka every day, blowdry at makeup up. haha! Bawiin nalang natin marami pang bday at xmas. haha! I'm so happy for you. i rarely go senti with you, but i love you very much and i love you both.
Before I end my speech, last night Wya, Dima, Flo and I were watching fireworks from the balcony of our hotel. Suddenly Wya and Dima started panicking…Gusto daw nila ng fireworks. Wya and Dima, your friends love you so much. We prepared fireworks for you even before you thought of it……
Here's your fireworks!
---
Here's another bestie of mine! Karylle!
http://www.divinemlee.com/karylle-yael/ 
---
But since you asked, may on going joke na kami ng mga becks on my perfect wedding.
1. Invites: Gusto ko may konting effort from my friends… OO, since papakainin ko kayo at paghahandaan. Umeffort kayo! hahaha! Ang invite ko, will be in this form….
OO, kukulong ko kayo sa room at magsolve kayo ng puzzles para mainvite kayo!
Ang hindi makasolve… walang dessert! choz!
2. Pre nup: Eh since sa dami kong becky friends. Kailangan may appearance lahat. Naperfect ko na yung theme ng pre-nup ko! Yung groom hinahabol ng sangkatutak becky friends ko in a wedding gown! OH D BA? ADVENTURE?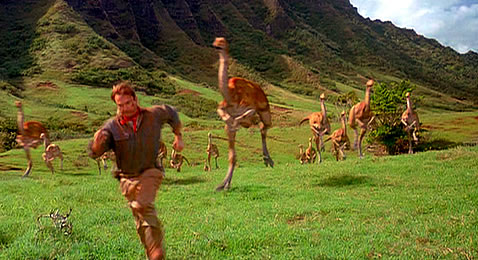 D ba? Very true to life? hahaha!
3. Entourage gowns and my gown– Since best in phone in question eto. ETO NA! Lahat ng friends ko gusto ako kabowgin that day… mga hayop! Sabi nga nila if you can't beat them… join them d ba? FINE! Lahat sila pwede magputi at mag wedding gown!
Ganito ang peg ko para sa entourage ko
DAPAT GANYAN DIN KAYO KAGAGANDA! hahaha!
Pero since special day ko, mas special ako sa inyo! Choz! hahaha! Ang peg ko ng gown ko is very Lady of Manaoag na fave ng mudak ko!
AKALA NYO HA! Inyo na ang white! basta may sun rays ako! hahaha!
AYAN! GOLD SAKIN! GOLD! HAHAH! SAUDI GOLD COLOR!
4. Wedding cake: Since masaya naman ang friends ko sa rave.. ETO INYO! Ganito ang cake ganap ko!
PARTY PALA HA! AYAN! hahahaha!
5. Flowers: Since mahilig kayo mag take home ng mga table arrangements at bulaklak sa kasal. D ko na kayo pahihirapan
PASO! Paso ang papadala ko sa inyo! Sige, keri nang uwi nyo! At least additional giveaways pa! Hahaha!
6. Giveaways: Actually marami akong ideas for this. But sige share ko isa. Hahaha!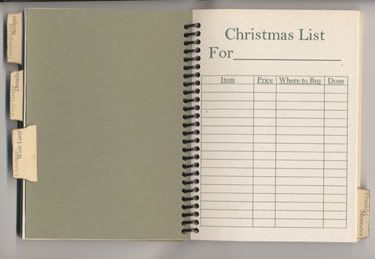 Bigyan ko kayo ng planner, pero filled out na ng special days ko. BDAY, Xmas, etc. Para walang lusot at makabawi naman ako sa mga ginastos sa kasal! hahaha!
Hanggang dyan na muna. Hahaha! Hope napatawa ko kayo kung hindi kayo nainspire. haha! Don't worry, hindi ko pa na trademark yung ideas ko. Pwede nyo avail yan!
Much love,
D