Watsons Shopping Experience!!!
I love Watsons! Actually, i remember clearly when I was living in HK for work. I would always go to Watsons daily kahit naman tingin tingin lang.
Watsons is cuurently the largest Health and beauty retailer in ASIA! So for sure madami kayong choices in products and all checked for the best quality. So yung motto nyo "Look Great and Feel Great" madaling iachieve!
You can see that Watsons also revamped their logos and interiors. because ganun sila katodo, full revamp to give you a more a personalized level of shopping.
"Watsons, as a brand, stands for contemporary living," explained Robert U. Sun, Watsons Philippines General Manager. "We conducted extensive research with our customers and, based on their feedback, are evolving the Watsons brand to a more contemporary, attractive and engaging retail experience.
"Loyal customers said they loved Watsons because they enjoy browsing and discovering new products and new experiences. But it was very clear in our research that our existing customers expect us to exceed their expectations.

"We have therefore evolved the brand to express its positive attitude, in a fun and energetic way while respecting the heritage that is part of our DNA.  The brand refresh projects a new vision of health and beauty retailing, and reinforces Watsons' leading position by redefining the rules of the health, wellness and beauty retail market."

"The new brand 'look and feel' is designed to reflect Watsons' dynamism, immediacy and personal touch that today's customers in Asia expect from a leading retailer," said Viki Encarnacion, Watsons Philippines Marketing Director. "We are enhancing the overall Watsons' shopping experience, whilst continuing to ensure our pioneering products, including our value for money "Own Brand" range, provide outstanding quality, backed by Watsons' friendly and professional advice, in the most convenient locations."

*Campaign Asia-Pacific's "Asia's Top 1,000 Brands" Survey 2012 of over 5,000 Asian respondents
More Value, More Life!
Great Savings from Exclusive Products – switching to Watsons label allows shoppers to get quality product at great prices
Exclusive Member Privileges – SM Advantage & Prestige cardholders earn bonus points and exclusive free gifts from featured health & beauty products every month
More Choices  – get the widest selection of health and beauty products – personal care, skincare, hair care, cosmetics and a lot more conveniently under one store
Fun Freebies – have a fun and rewarding shopping experience with special gifts with purchase, fab make-overs, health check-up and more
With Watsons making you look good all the time, feeling great comes naturally! For more information, simply log-on to www.watsons.com or visit www.facebook.com/WatsonsPH.
Shopping time!
I'm really the pinakamagulong client for any pharmacist. Ang dami kong hanash na "So anong pinagkaiba nito sa ganito" , "Nagamit mo na?" at sangkatutak pang iba!
Who doesn't love cosmetics area?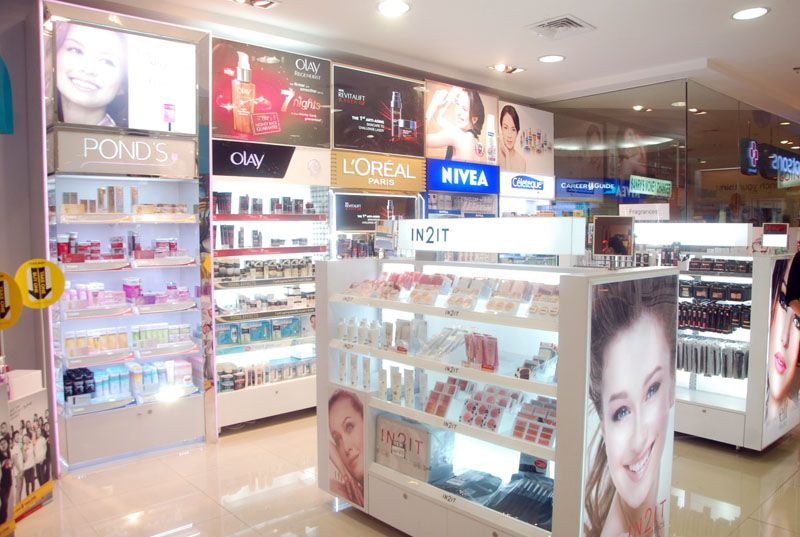 Both local and imported brands are available!
Since OC ako, this is my fave loot! haha!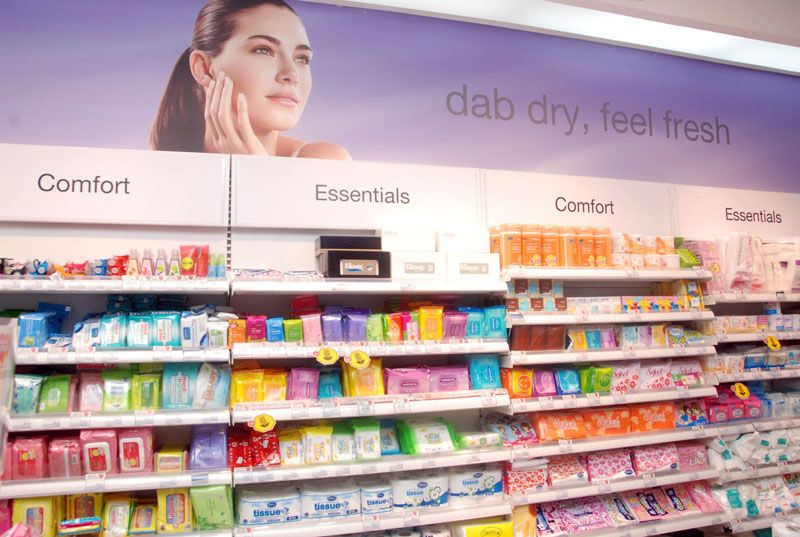 Avail nyo yung scrubs. Yun parati ko nirerefill!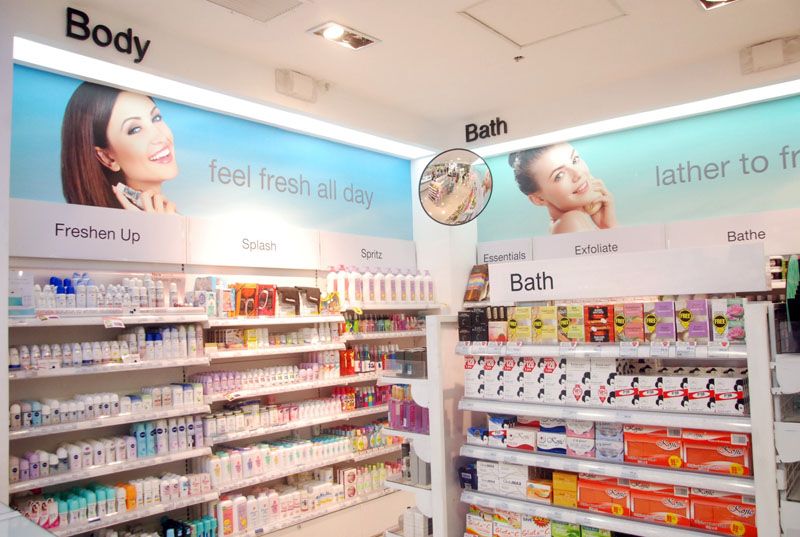 Bongga ng new uniform! At tarush ng makeup nila!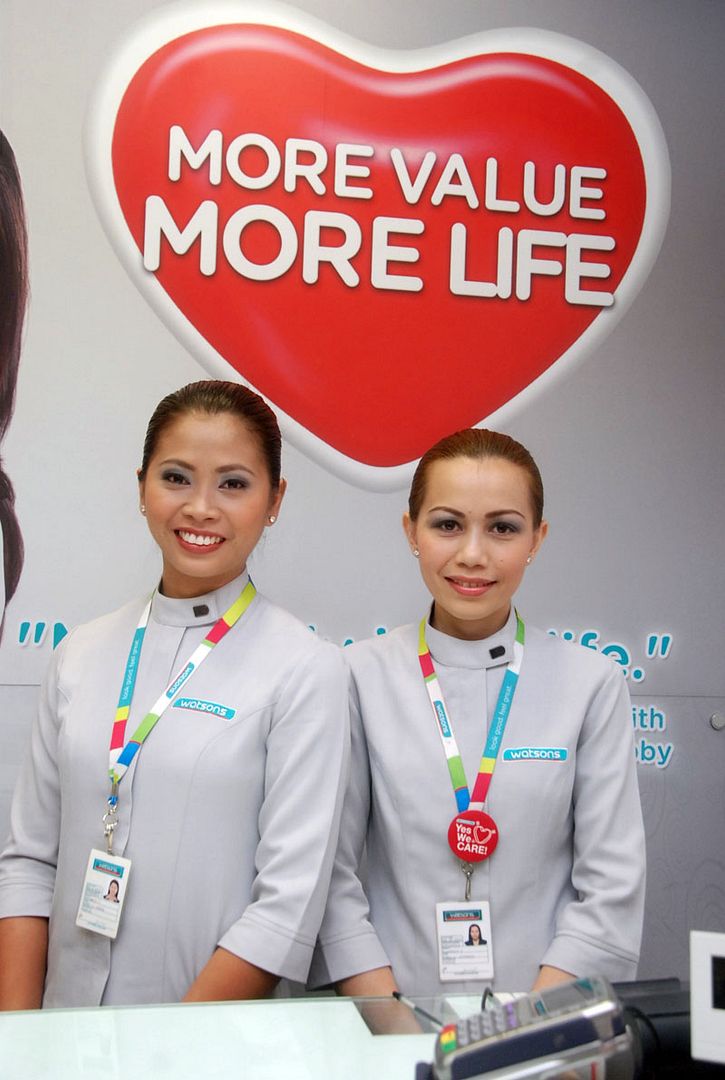 Eto na! ready to shop (always naman!) haha!
As you can see, i love the different scents of the body gel/shower gel. But Bongga yung tipid type that I can just use my old bottle containers!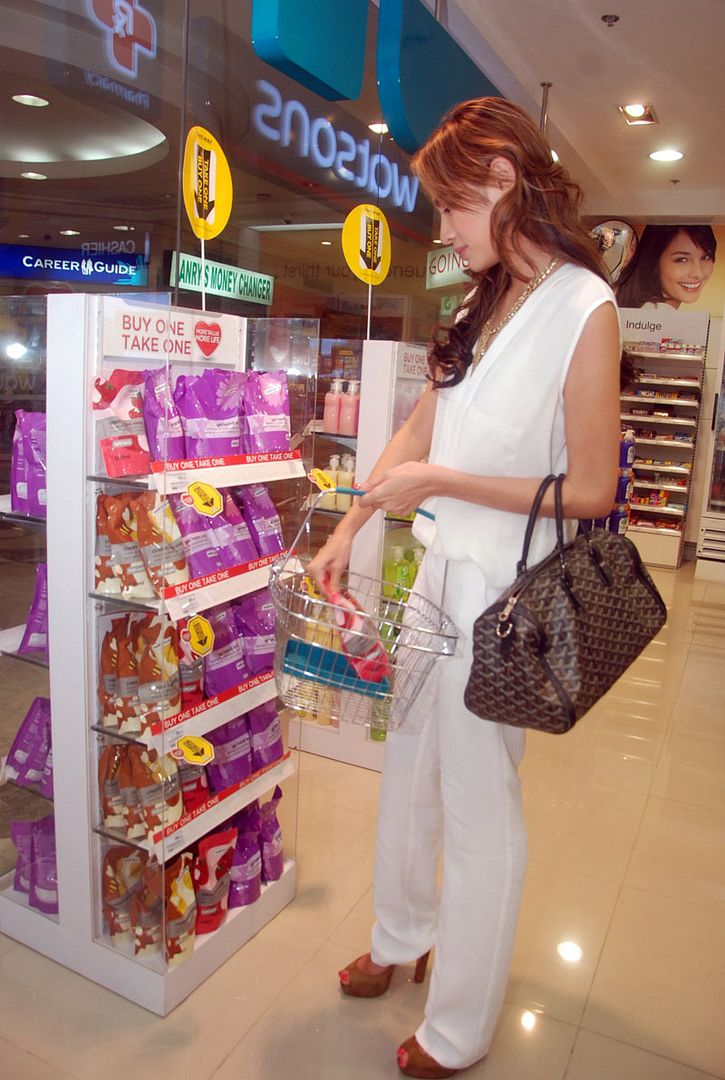 Parang puro OOTD haha!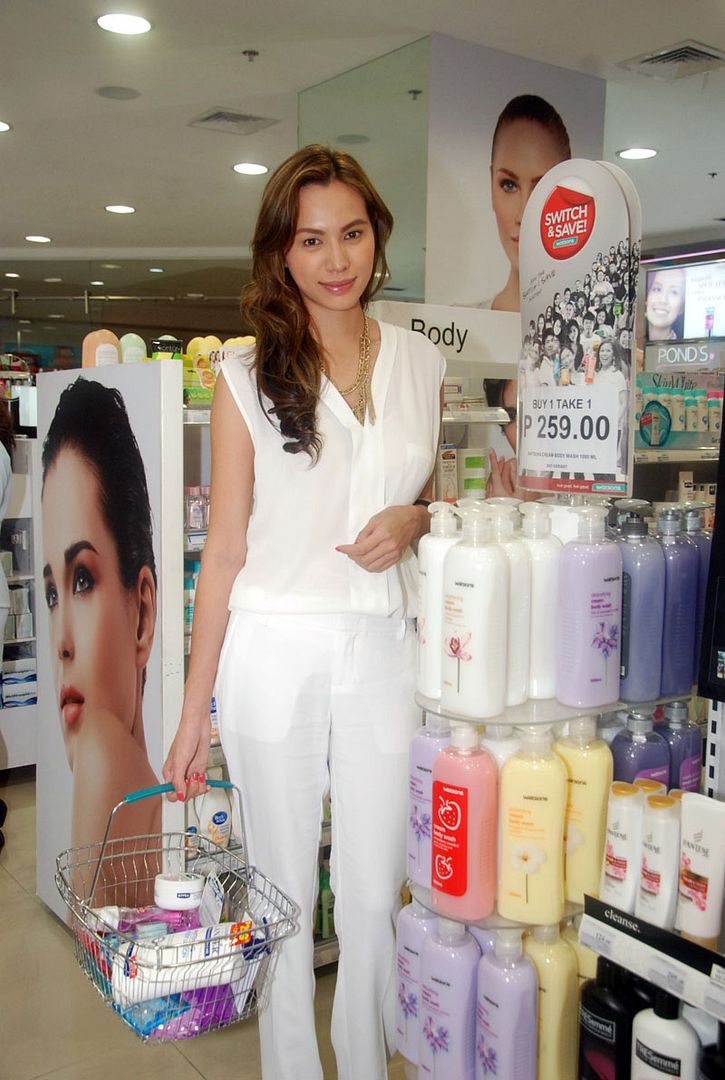 Here, you only have to get the bottle once then you can use the packets to refill. More savings!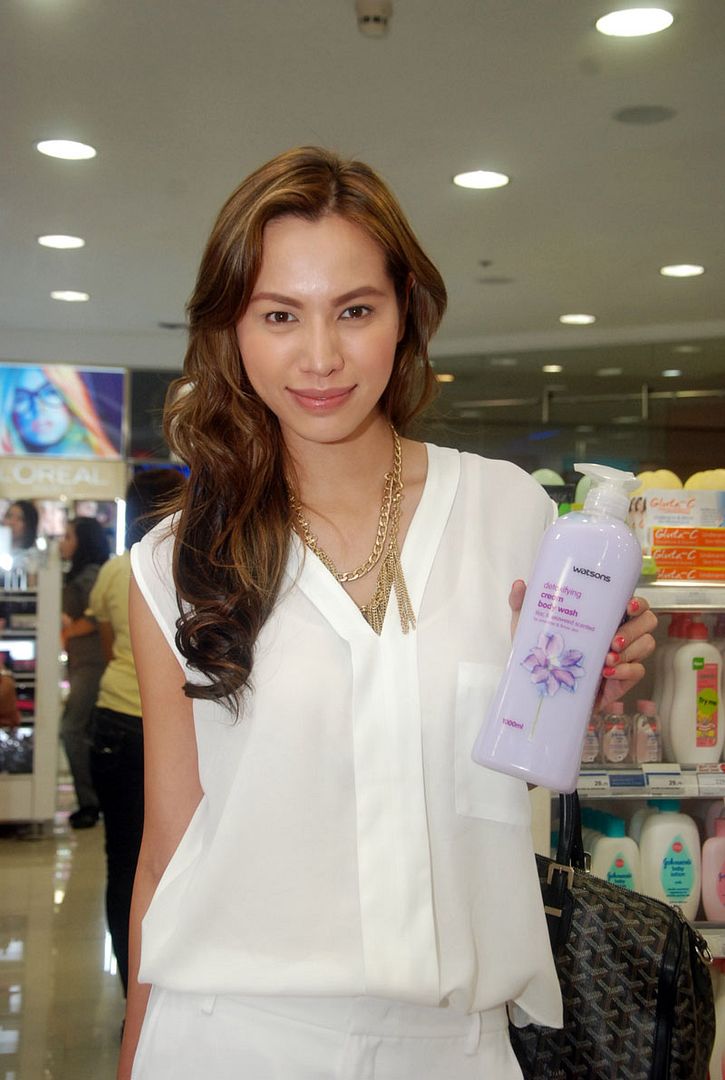 At dahil techy na kayo! There's a Watsons PH Mobile App! Check the details below!
KEY FEATURES:
Enjoy Offer – Be aware the latest gift, promo offers, and exclusive discount coupons
New Products – Find out the latest Health and Beauty products available in Watsons Stores.
Find us! – Quickly locate the nearest Watsons Store wherever you are
Only @ Watsons  – Exclusive products that can make you Switch & Save.
BMI Calculator – Check if you are underweight, normal weight, and overweight and get tips on what you can do to help you with your weight result.
The App will be available in both Android and iOS in August 2013. Download it for free from the App Store and Google Play.
Tarush! And don't forget our IPAD MINI Giveaway!
http://www.divinemlee.com/switchsave-promo/
Much love,
D