Hosting 4th Philippine Fashion Ball
First of all, congratulations KEREN PASCUAL! Another successful Philippine Fashion Ball! The 4th to be exact!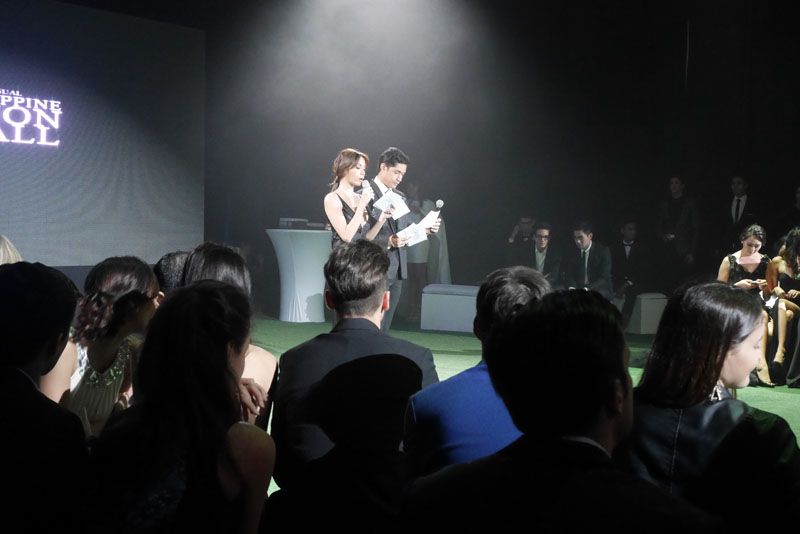 Actually, we found out that we were hosting late na, but of course game kami!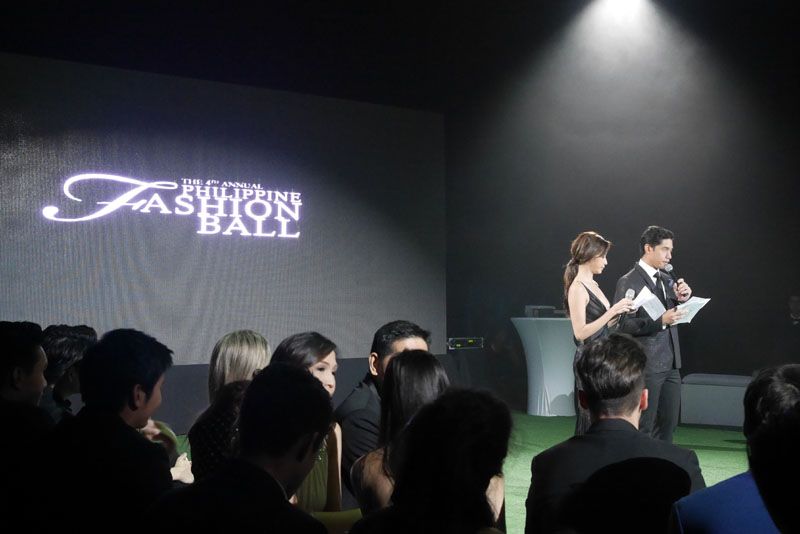 Its' the tradition of the Philippine fashion ball to give tribute and recognition to the movers and shakers of Philippine Fashion!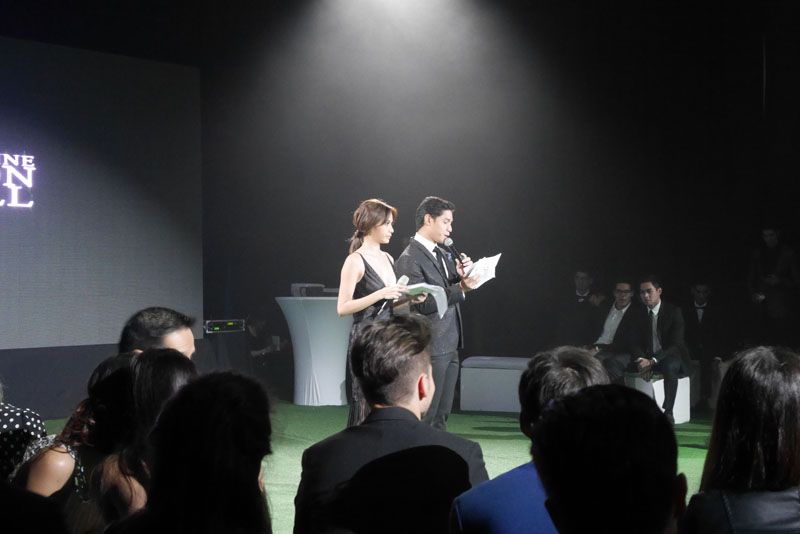 It's nice to have everyone in one event! lahat talaga best in chika that night, I saw most of the models na nakatrabaho ko even when I was 14 years old and starting out!

First awardee was John Valle for hair! Then next one was Paolo Maranan for makeup!

Jasmine maierhofer also got an award for modelling!

Here's Robby, presenting another award.. well, tidbit. He was one of the people who discovered me. And guess what? Sya rin nag discover sa next awardee!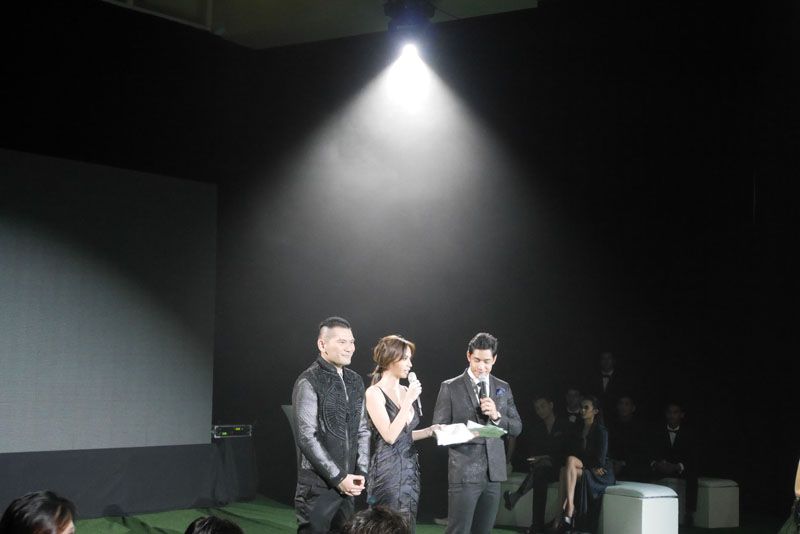 My fave Ria Bolivar! Who is in VOGUE ITALIA's 50th anniversary issue! KABOWG!

Rey Ilagan for Garage Magazine also got a citation! HOY ADRIANNE! KUNG MAKAPOUT!

Suki Salvador, who went to the same highschool as V and i! Also got an award! Parang reunion talaga toh!

Belle presented Vince Uy's award for Preview!

And coPMAP model tweetie and Donna of cosmo presented for Myrza!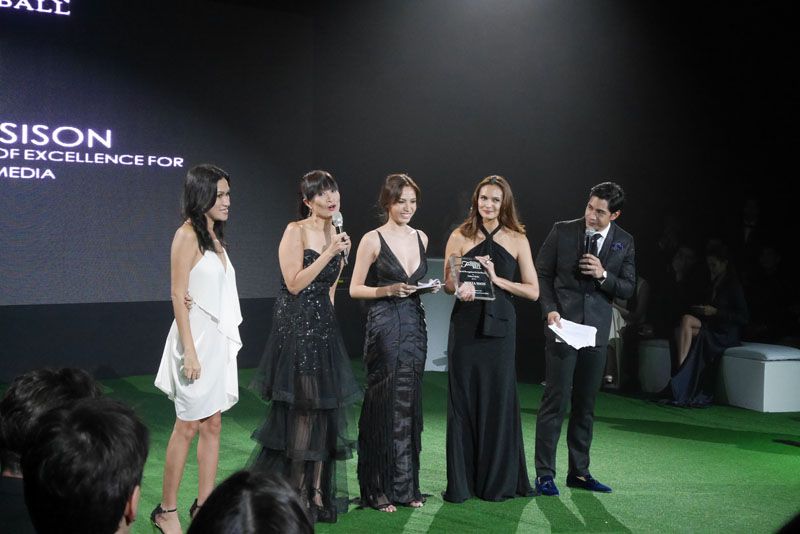 Solenn for Raul Manzano's award for their Metro Ball: Pitoy Moreno!
AYALA group also got a citation for STYLE ORIGINS! I super love working with this group!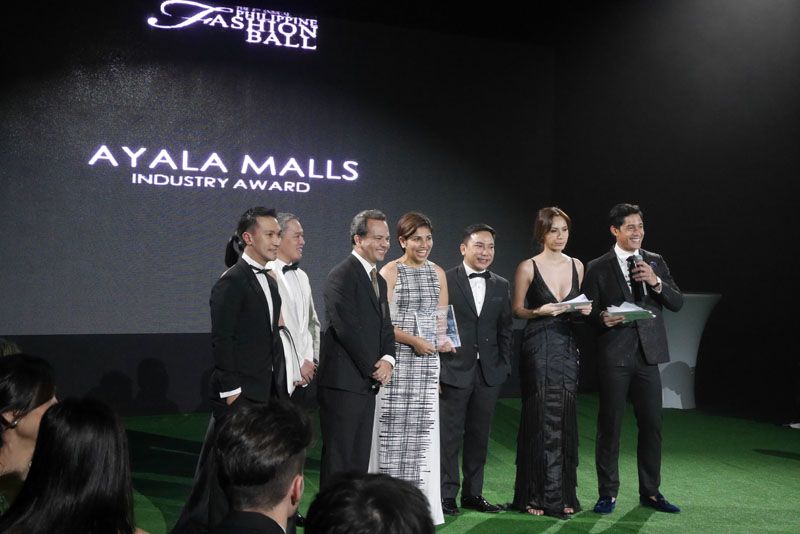 The 3 Rs, Rajo, Randy, Rhett presented naman for…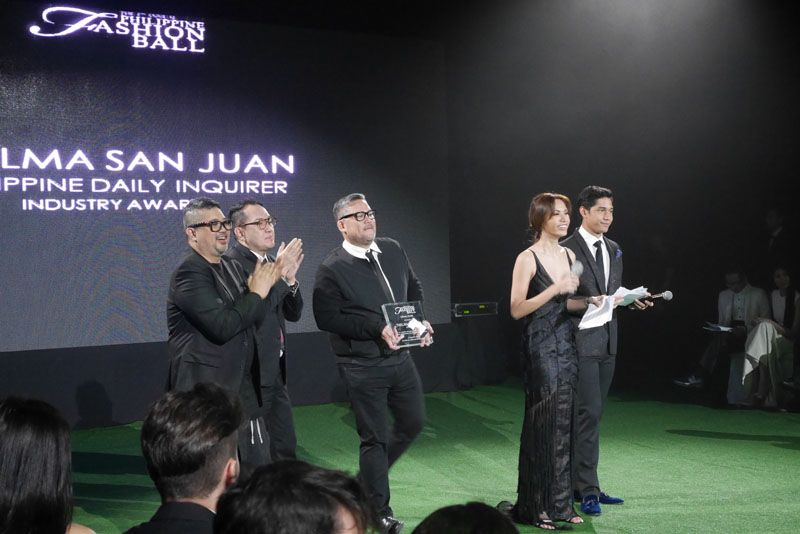 Philippine Daily Inquirer! received by Tessa who ran without shoes! ahhaha!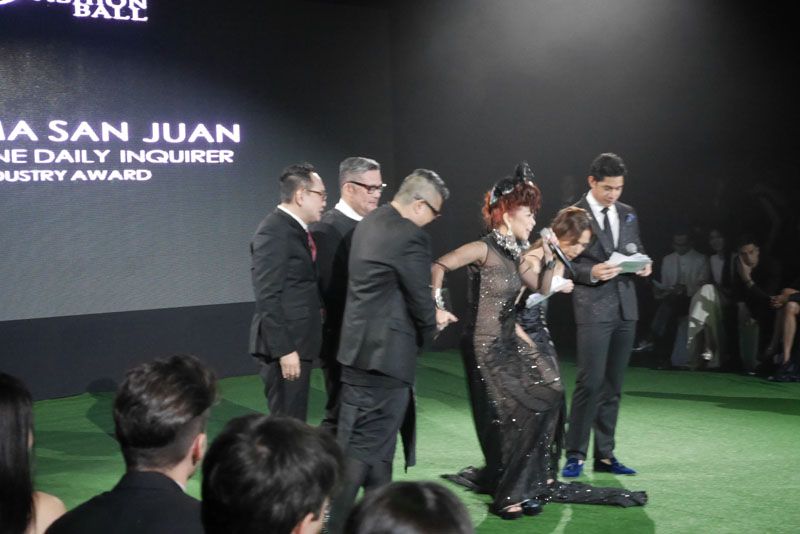 Enchong Dee also presented!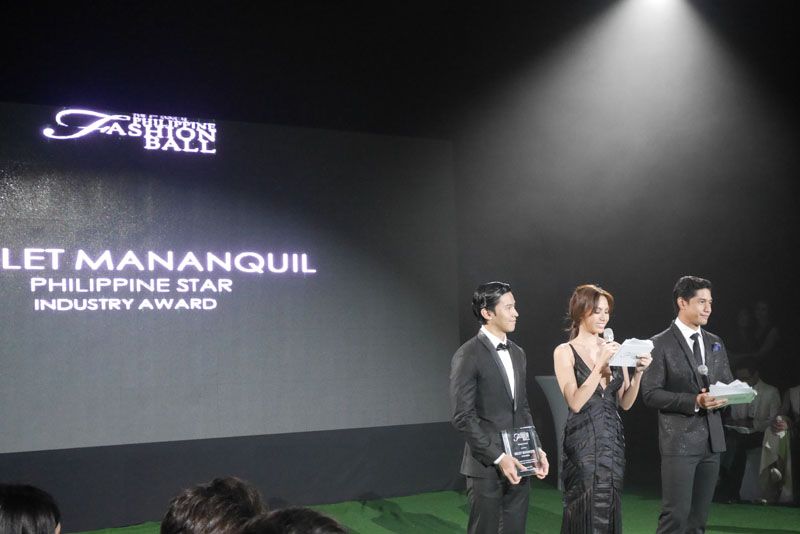 For Tita Millet manaquil which was receievd by Rissa!

OO NA! Bungisngis!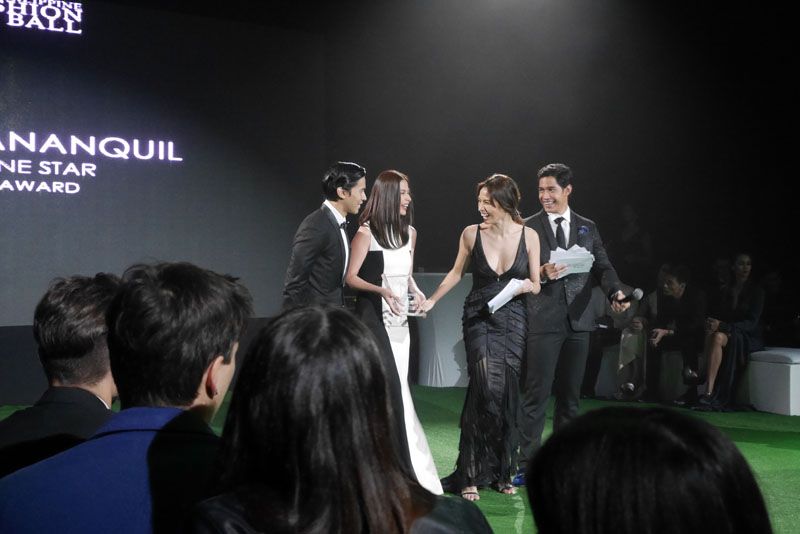 George and Liz also presented…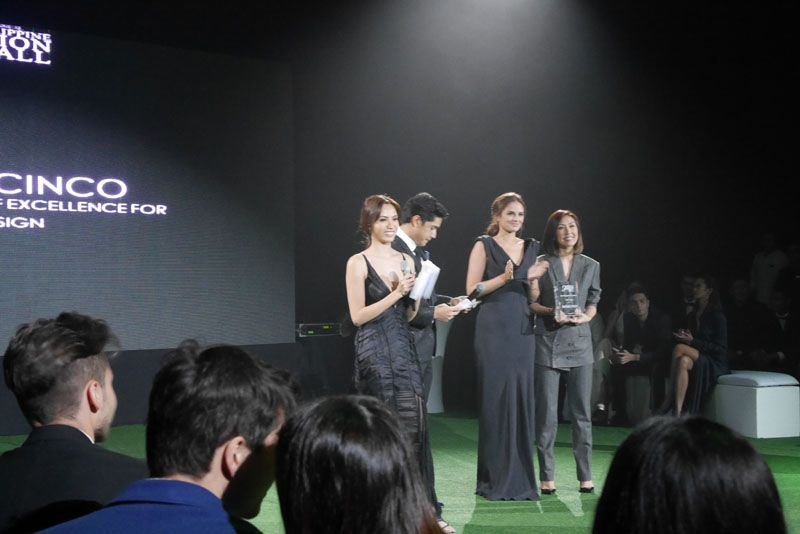 For Mr. Impalpable! Michael Cinco!


SO TESSA!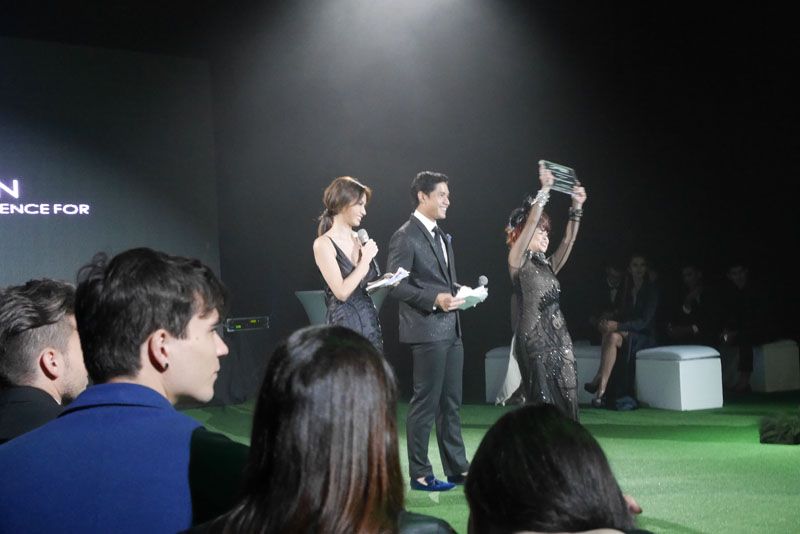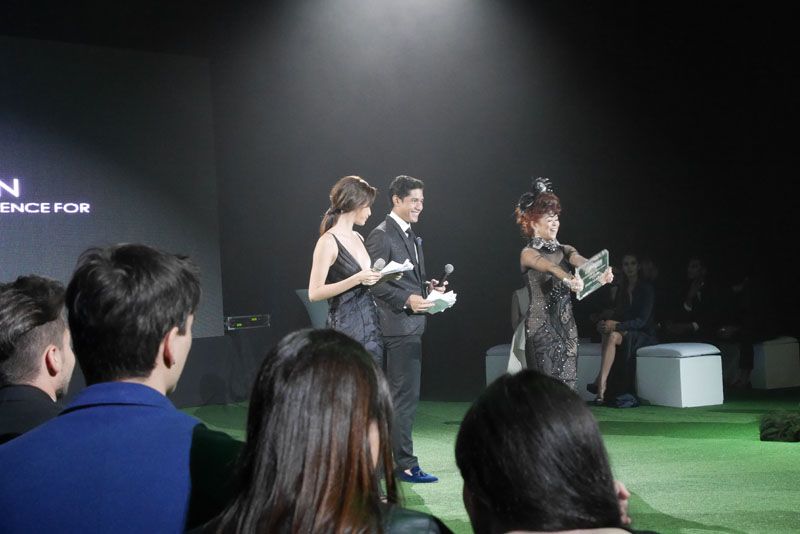 For Jojie Lloren!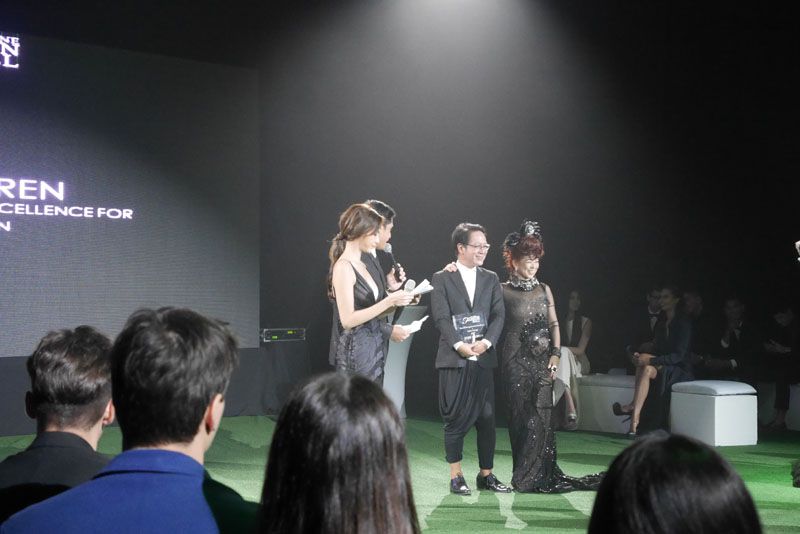 BJ Pascual also got an award! I'm looking for photos now! dagdag ko kagad. He had the most heart warming speech… Hindi daw kasi sya nag lakad for graduation so instead he brought his grandma and grandpa… eto na daw muna yung grad gift nya!
After was the show of 8 designers!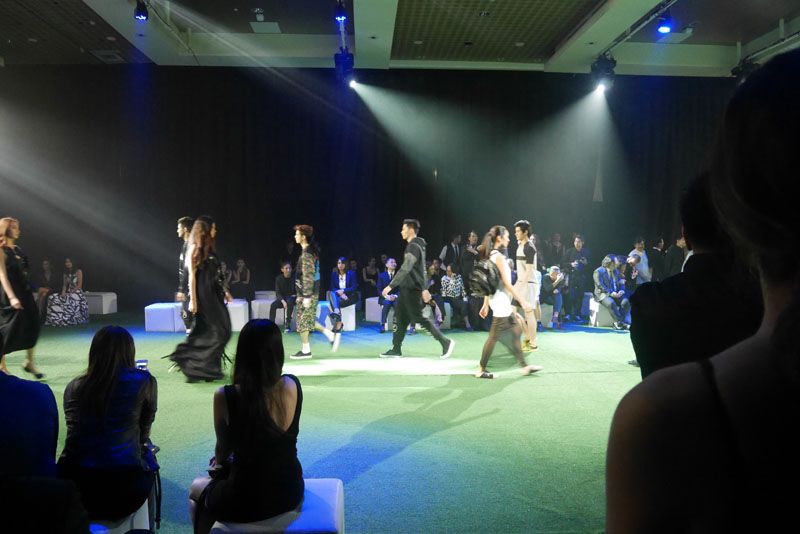 Thank you so much Keren! Had fun and congrats!

PS. I did my own hair and makeup! ahahhaa! Tagisan na ng galing! kasi we got the notice late, fully booked na si Jake!
Will be posting photos of the collections showcased sa ibang post!
Til next year!
Much love,
D