BPI EDGE & The 56th Grammy Awards!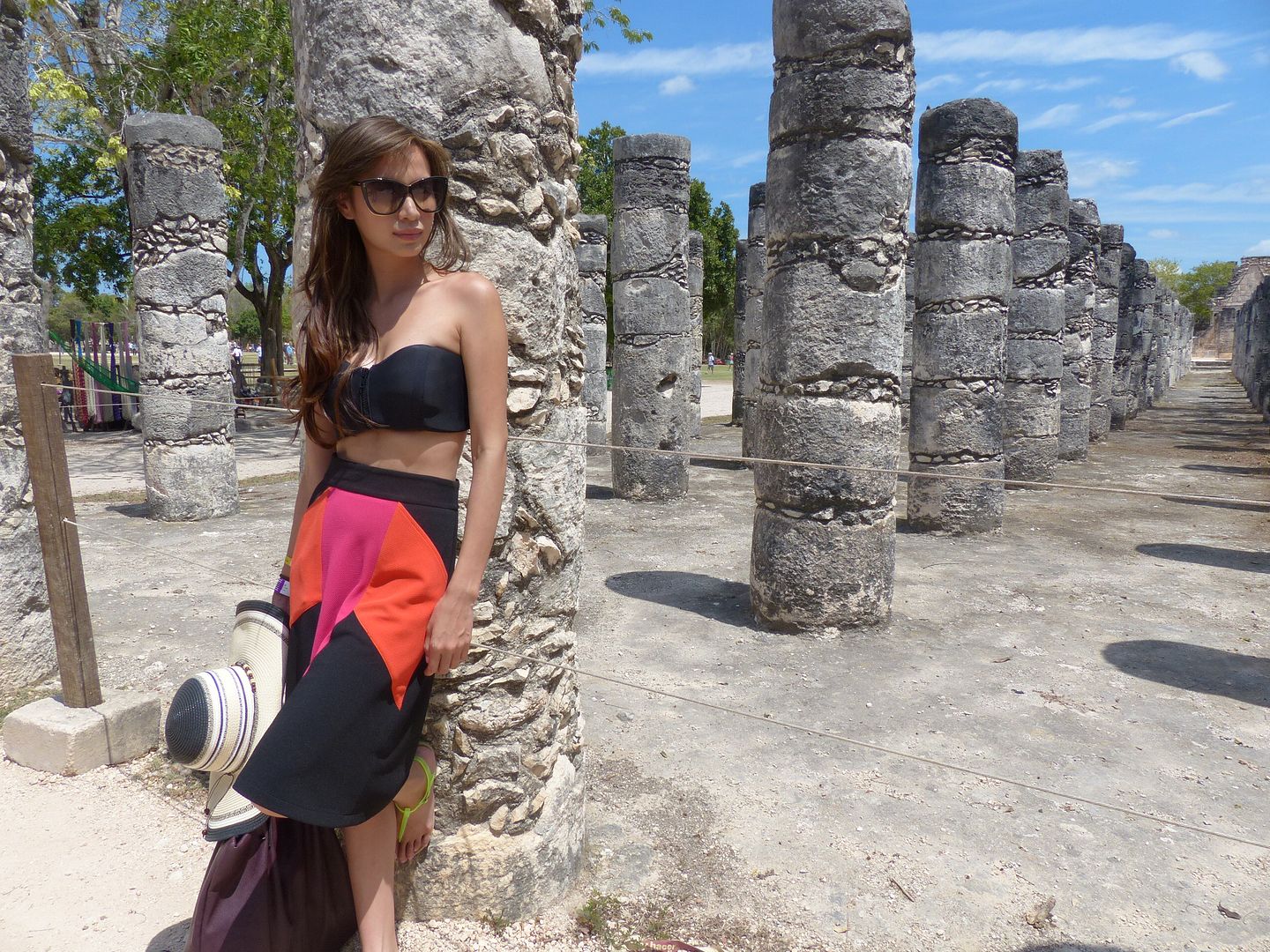 As you guys can see, my biggest vice is travelling. Pinag-iipunan ko whole year para makatravel kahit once a year whether Philippines or kung saan man. Travelling teaches you things na kahit anong google or libro hindi mo mapag-aaralan. Sabi ko nga eh, kahit anong photo ko sa lugar, the photo can never really do justice sa na sight kong eksena. Travelling is food for your soul. Pati creative chenes mo bumabalik, parang na CPR ng todo ang pagkatao mo after a good break!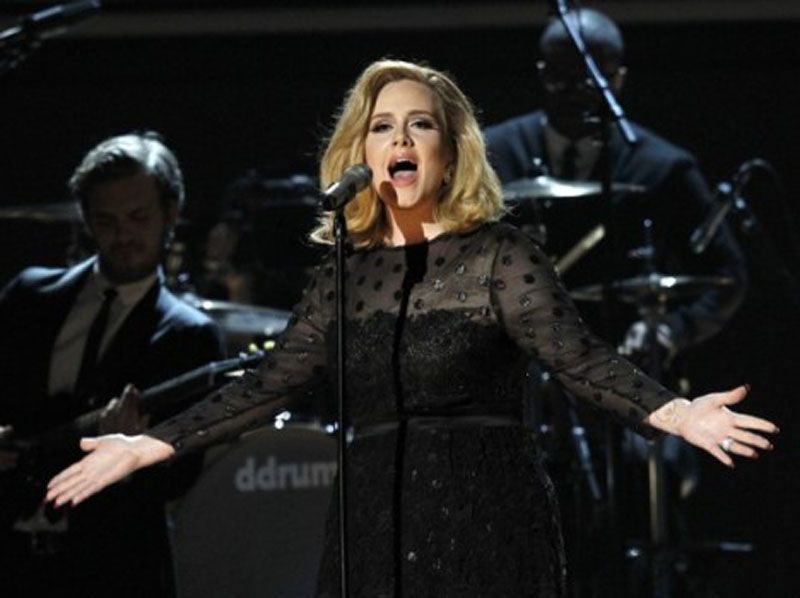 But what if we combine pa travel with a red carpet event and hollywood stars? KABOWG! ANSAVEH? Well, we want you to experience that! Alam ko naman na fave hits nyo ang red carpet reviews ko. This time, see them live! ANONG KAGULUHAN TOH? Check below!

BPI EDGE is giving away a pair of tickets to the 56th Grammy Awards! ANG TARUSH! SANA AKO ISAMA NG MANANALO!
Simple lang toh and favorite nyong gawin! MagPICTURE! haha! BPI EDGE Cardholders should take a photo of or create their own reasons "TO LIVE WITH AN EDGE" then upload on Instagram, BPI EDGE site www.bpiedge.com or thru the BPI Edge facebook app!
Check the details below :
For a person to qualify, he/she:
must be a BPI Edge/Mini Edge Cardholder of good credit standing
must have a Facebook Account and Instagram Account
must register to the promo via the BPI Edge Microsite (www.bpiedge.com) or Facebook application
How to register:
First-time users of the application should register on the BPI Edge microsite or Facebook application. The following details should be provided:
Registration will be done only once per Instagram/ Facebook Account.
All information sent will be kept confidential.
Cardholder's name (as it appears on the credit card)
Last 4 digits of credit card number
Mobile number
Email address
How to join:
BPI Edge/ Mini Edge cardholder should like the BPI Edge Facebook Fanpage and follow BPI Edge on Instagram.
Register to the contest through the BPI Edge microsite or Facebook application.
Upon successful registration, BPI Edge cardholders can earn points in two ways:
Take a picture of the standee, posters, topper boards and online banner ads of the "reasons for living with an edge"
Create their own unique "reasons for living with an edge"
Cardholders can upload the reasons via:
Instagram (account should be connected to the microsite or Facebook application)
BPI Edge microsite (www.bpiedge.com)
BPI Edge Facebook Application
Remember to Tag @BPIEDGE with hashtag #LivingWithAnEdge. One post is equivalent to one point.
Cardholder's posts in one day should be unique. Duplicate images are not allowed.
The following are NOT QUALIFIED / NOT ELIGIBLE to join the promo:
All employees of BPI and Vyrus, its agencies and their relatives up to the second degree of affinity or consanguinity
Other important details:
Cardholders can start uploading their created reasons starting October 16, 2013.  A template can be downloaded from the BPI Edge microsite or Facebook application.
Submitted reasons should not contain, include or involve any of the following:
Obscenity, crude, vulgar or offensive pictures, depictions, images, language and/or
symbols
Gang signs or symbols
Explicit sexual activity
Nudity
Illegal drug or alcohol use
Commercial products and/or their trademarks, brands, logos or endorsements
License plates, phone numbers, personal addresses (physical or email or otherwise)
Website or web page links
Derogatory characterizations of any ethnic, racial, sexual or religious groups,
humiliation of other people (publicly or otherwise), any assault or threatening of
Trespass or the violation of other people's rights or property
Conduct or activities in violation of these Terms and Conditions
Any other content, display, materials and/or images that is or could be considered
inappropriate
Unsuitable or offensive content, as determined by the Contest Entities, in each of
their sole discretions
A leader board will be available in the Microsite and BPI Edge Facebook Fanpage for BPI Edge cardholders to monitor the points they have already earned for the campaign.
At the end of the campaign, BPI Edge cardholders who have the most number of uploaded reasons in the leader board will win roundtrip flight to Los Angeles for two and a pair of tickets to the 56th Grammy Awards on January 26, 2014.
The prize will be a Priceless Moments Package and US$600 MasterCard Gift for spending money. Inclusions of the package are as follows:
Day1
Arrival in Los Angeles (LAX Airport)
Meet and greet at the airport with Octagon (MasterCard event agency)
Provision of a $600 pocket money (through a prepaid card)
Car transfer to luxury accommodation, Regent Beverly Wilshire Hotel
Champagne reception at one of the restaurants in Regent Beverly Wilshire Hotel
Day2
Grammy dress rehearsal at Staples Center
Shopping and leisure on Rodeo Drive
Dinner at a trendy Beverly Hills Restaurant
Day3
Priceless experience at a Hollywood hotspot
Attend exclusive music industry Gala
Day4
Pre-event Professional makeover in salon to the stars, Lea Journo Salon
Walk the red carpet prior to the show
Attend the 56th Annual Grammy Awards
Exclusive 56th Grammy After party
Day5
Departure
Should there be a tie by the end of the promo, winners will be declared as to who scored the highest point first.
Winners will be declared on December 3, 2013 with the presence of a DTI representative and a BPI Audit representative.
Winners will receive a notification via Registered Mail, SMS and phone call via the mobile number used to register. An email will also be sent to the email address indicated in the registration. It will also be announced in the Facebook and Instagram accounts of BPI Edge.
Winning cardholders who remain un-contactable and who cannot produce the requirements outlined within 3 working days from notification will render the forfeiture of the prize. BPI will then proceed on contacting the runner-up winner in the contest.
OMG! Ang tarush! If ayaw nyo ako isama can you guys be my red carpet satellite reporter? WOOOHOO!
For the complete promo mechanics, visit the website at http://www.bpiedge.com/
Much love,
D
---