Happy Chinese New Year! So I hosted the recent Chinese New Year for Manila Hotel. And bongga that they flew in a Feng Sui expert!
Read more to know about mga pampabwenas sa taon na toh!
And of course, I was with my star team – Jake and Buern! Theme namin for the night "Mano Po" look

Wearing Lady Danger by Mac for lipstick. Dapat pula-ish eh!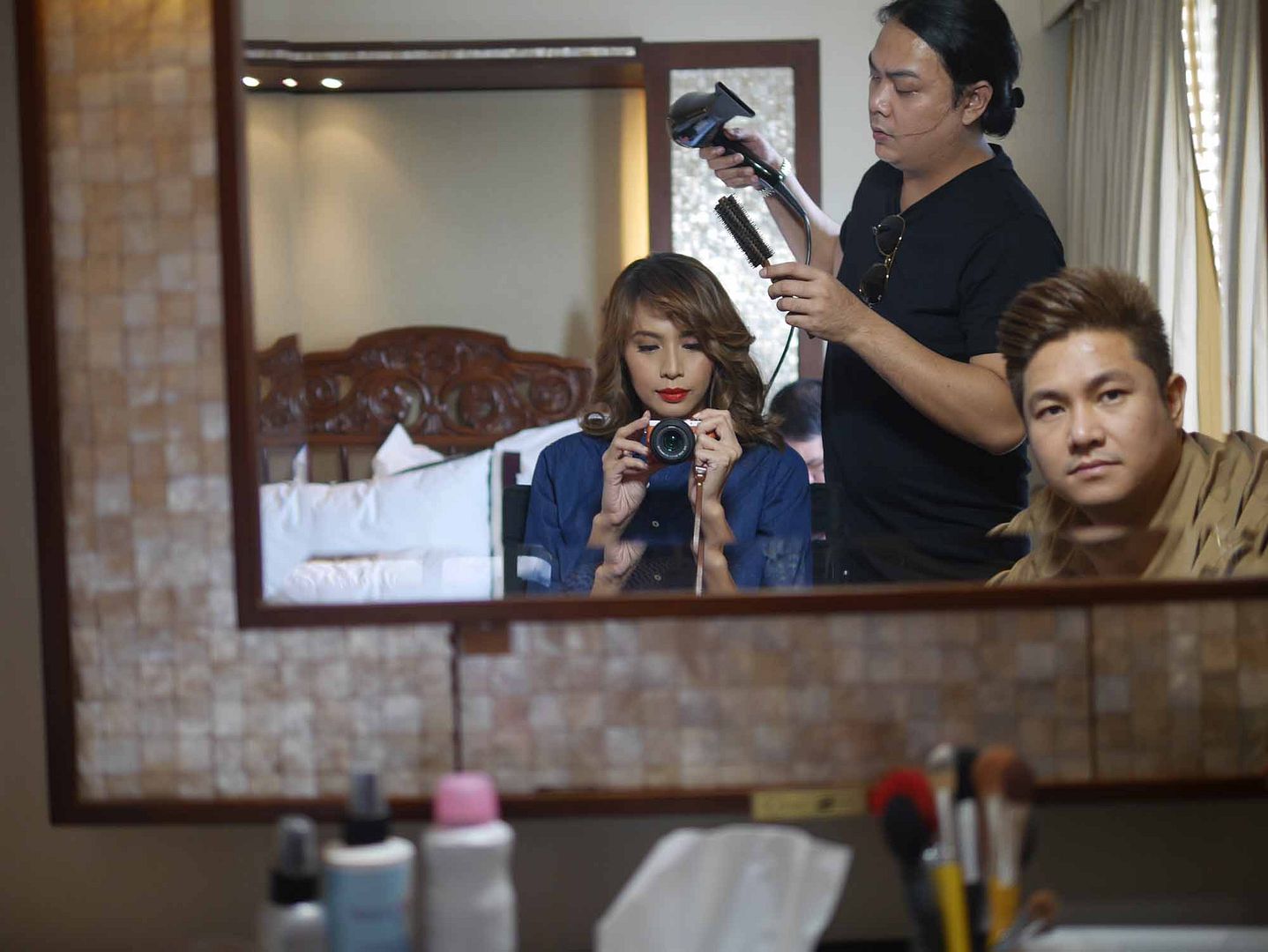 Master Buern talaga for hair. I really love my short hair, lakas maka Taylor Swift! Nagka bangs lang din ako recently with Buern!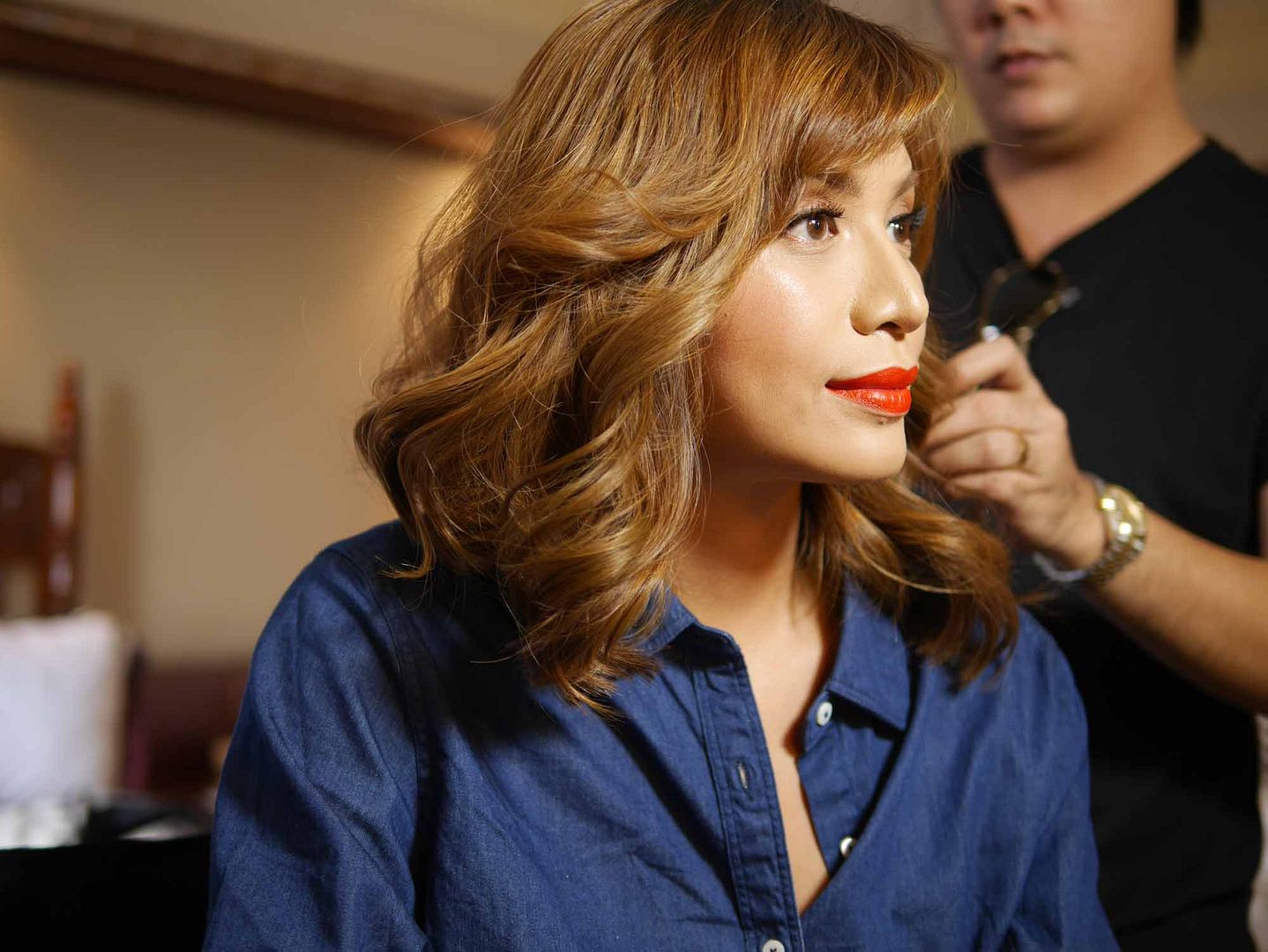 Ang magic trick for this look is curling iron 3/4 barrel. Curl it "vertically" hindi horizontal yung barrel.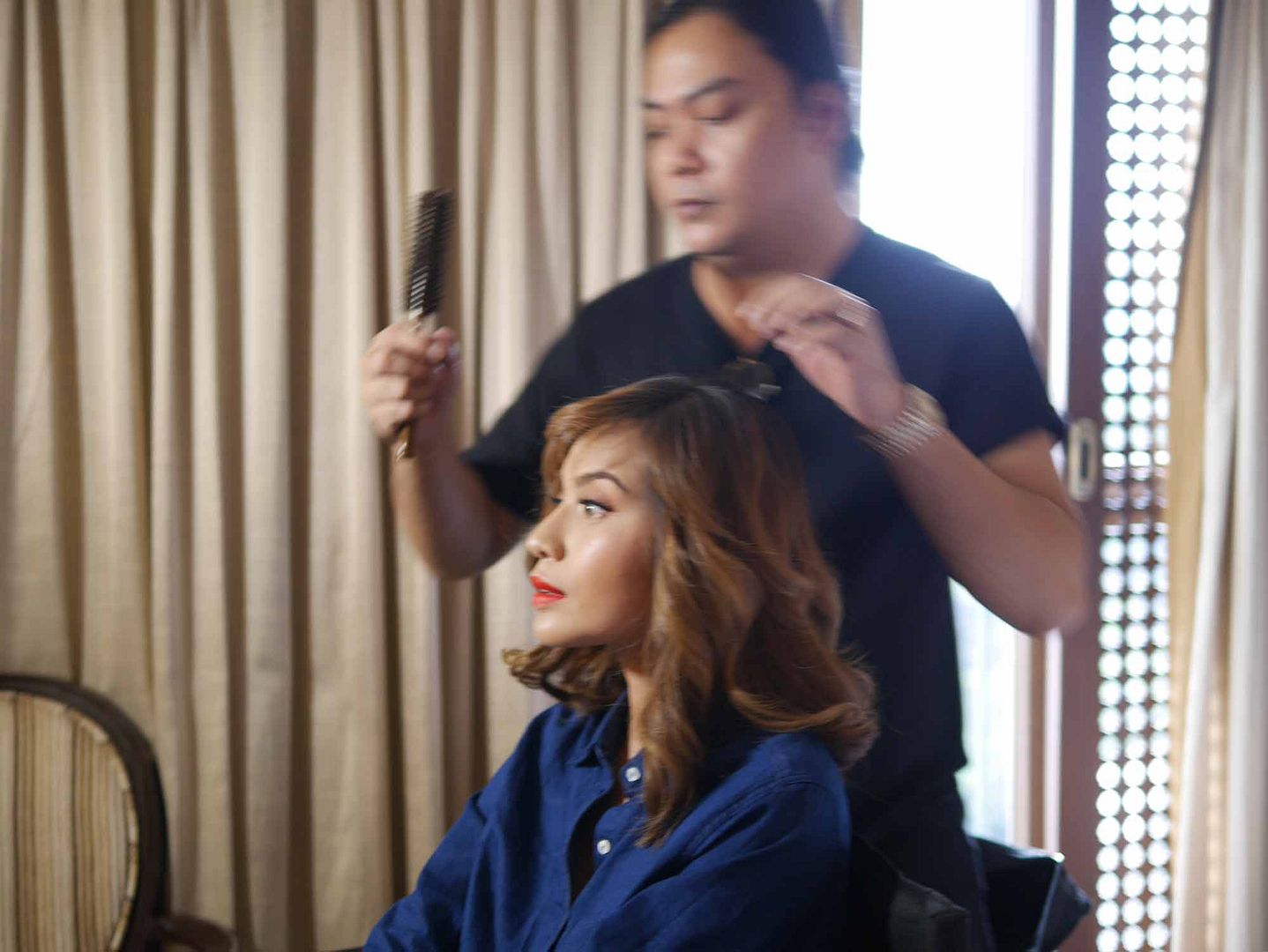 WOKE UP LIKE DIZZZZ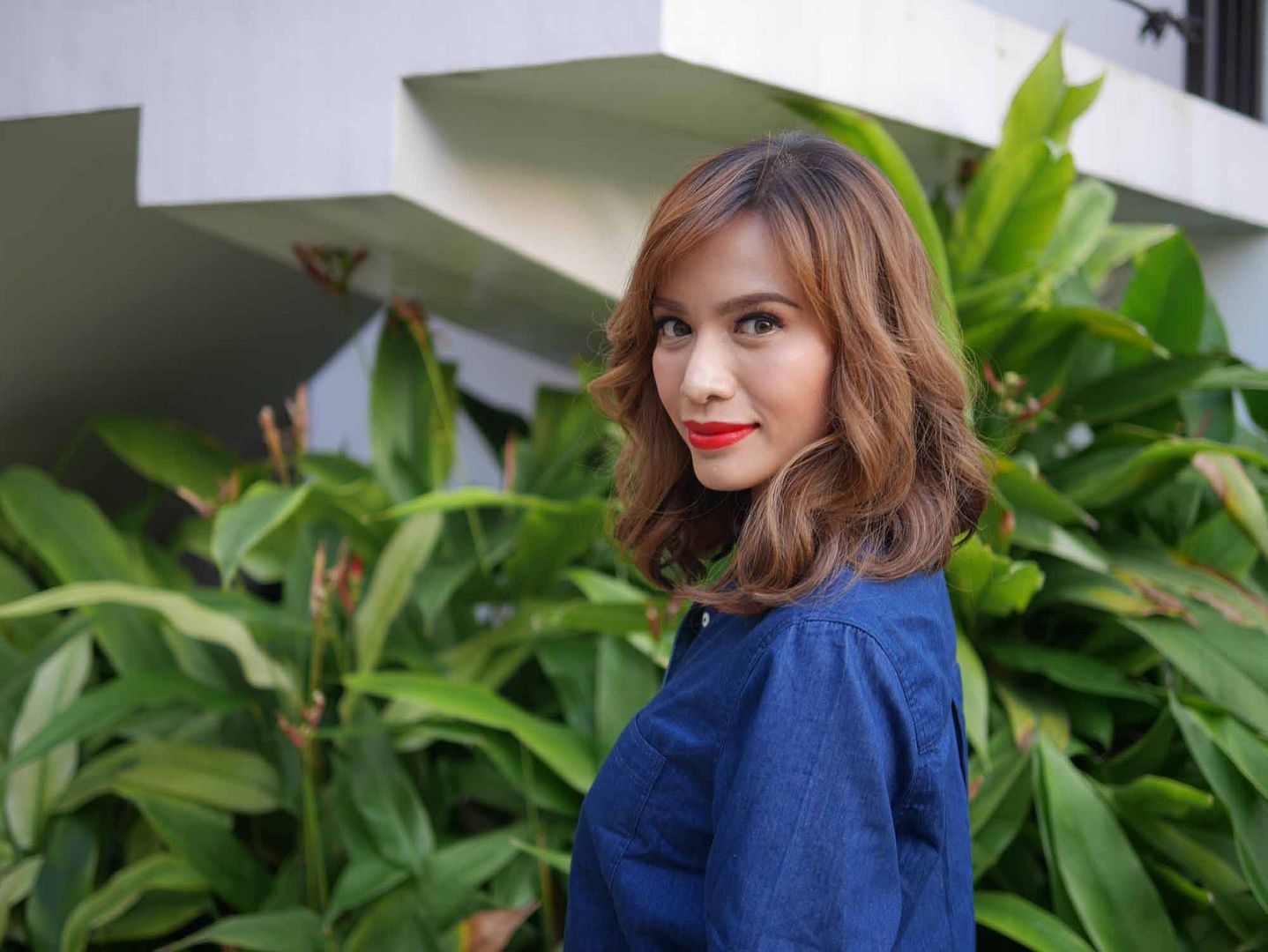 Of course, outfit by Rajo Laurel. If you look closely, the side panels are sheer!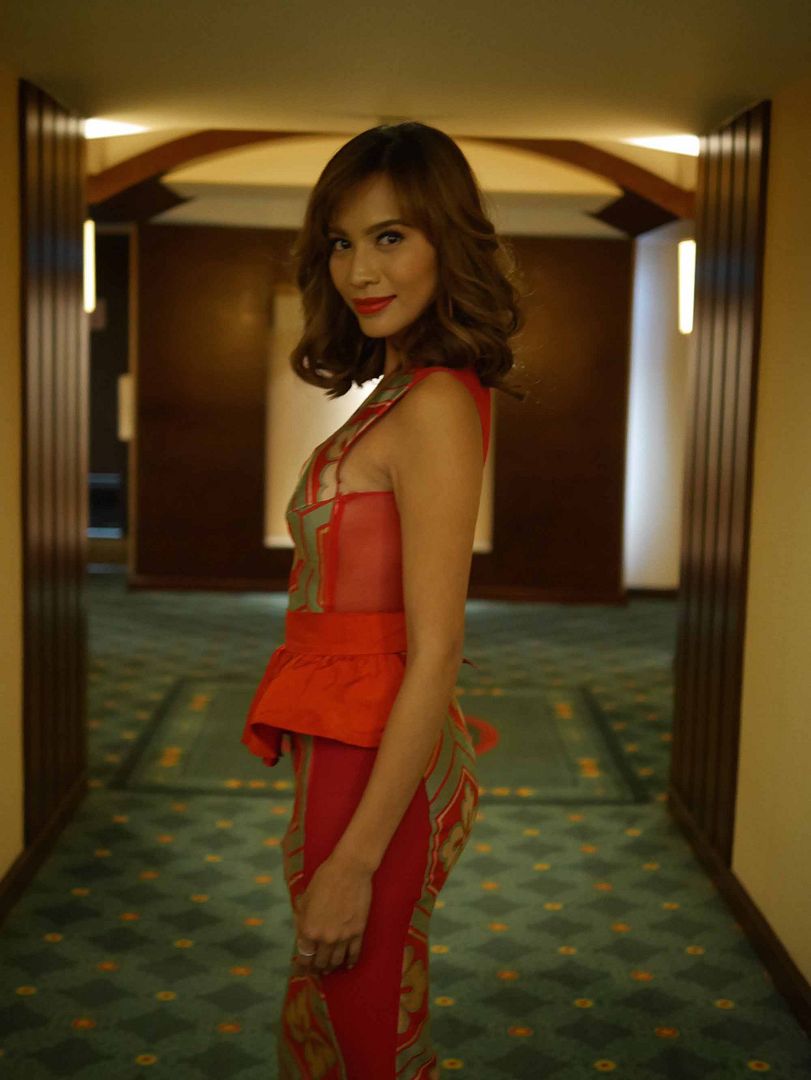 I remember we bought the OBI tela from Japan! Ang galing noh? How he was able to turn it into a modern dress!

So for Chinese New year, ang lakas ng racket ng dragon dancers! The dragon dance is to ward off bad spirits and bring in luck.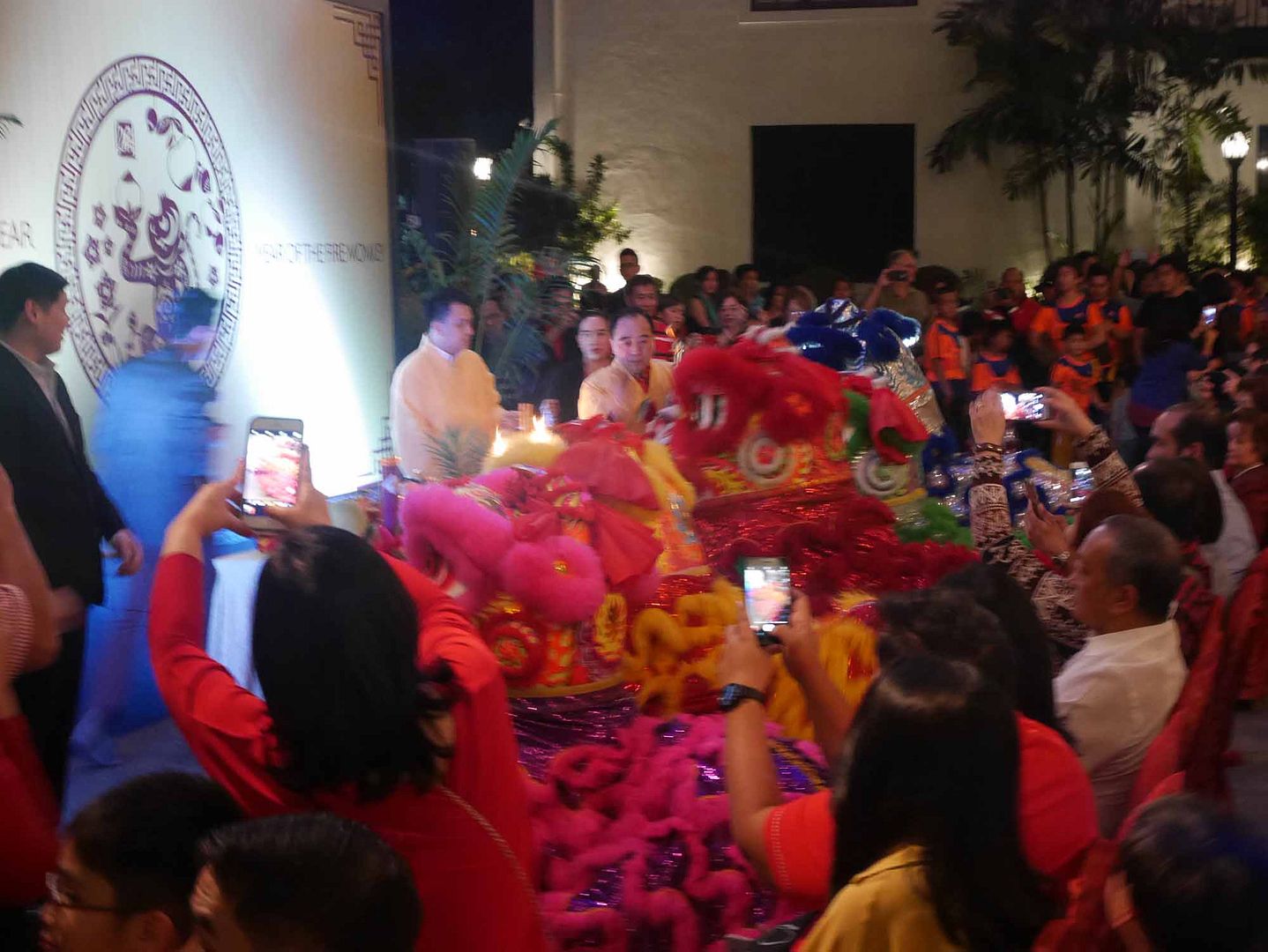 May dragon and lions every time. It's actually a serious art ha, may organizations who really teach the right way to do the dragon dance.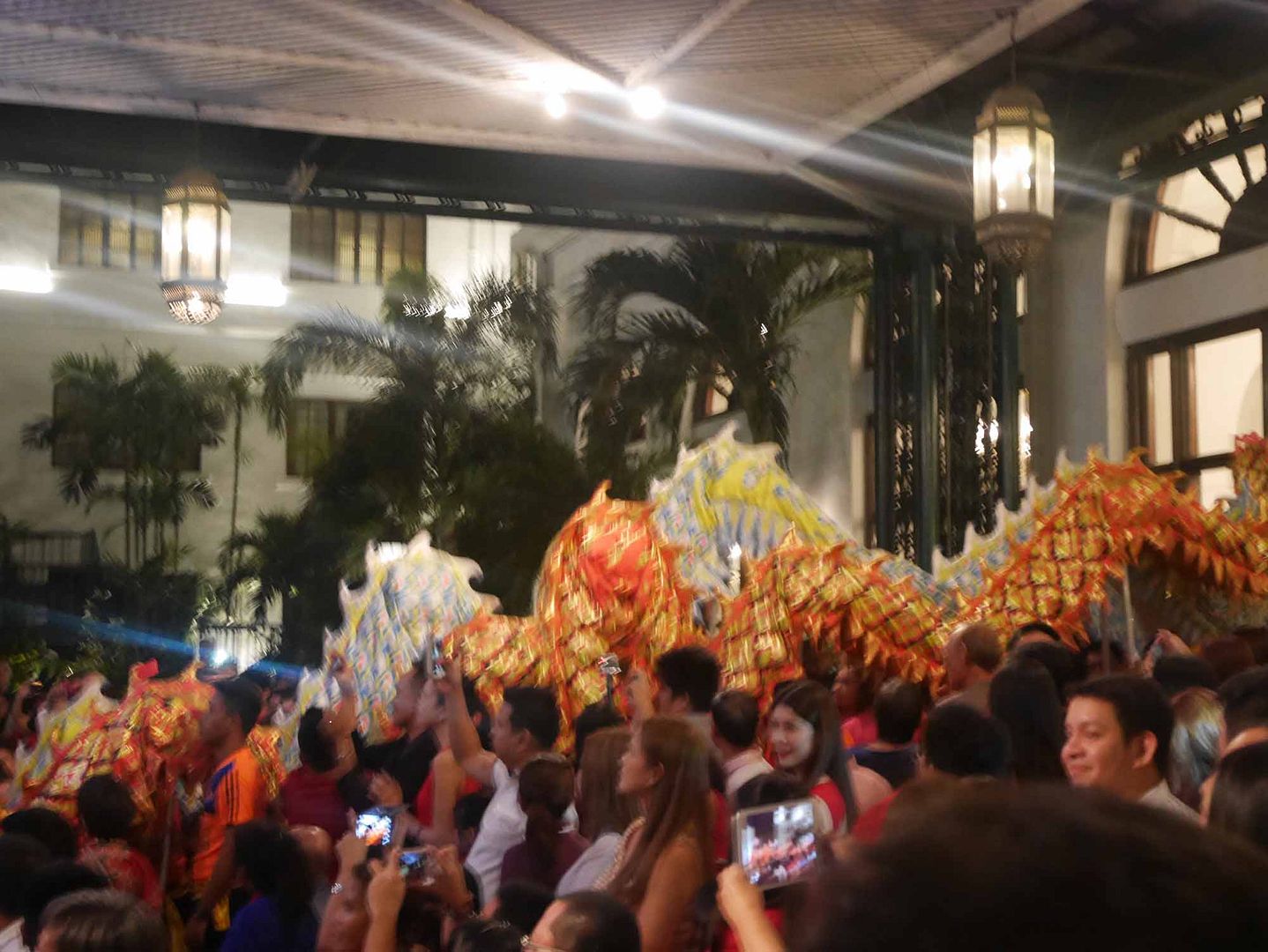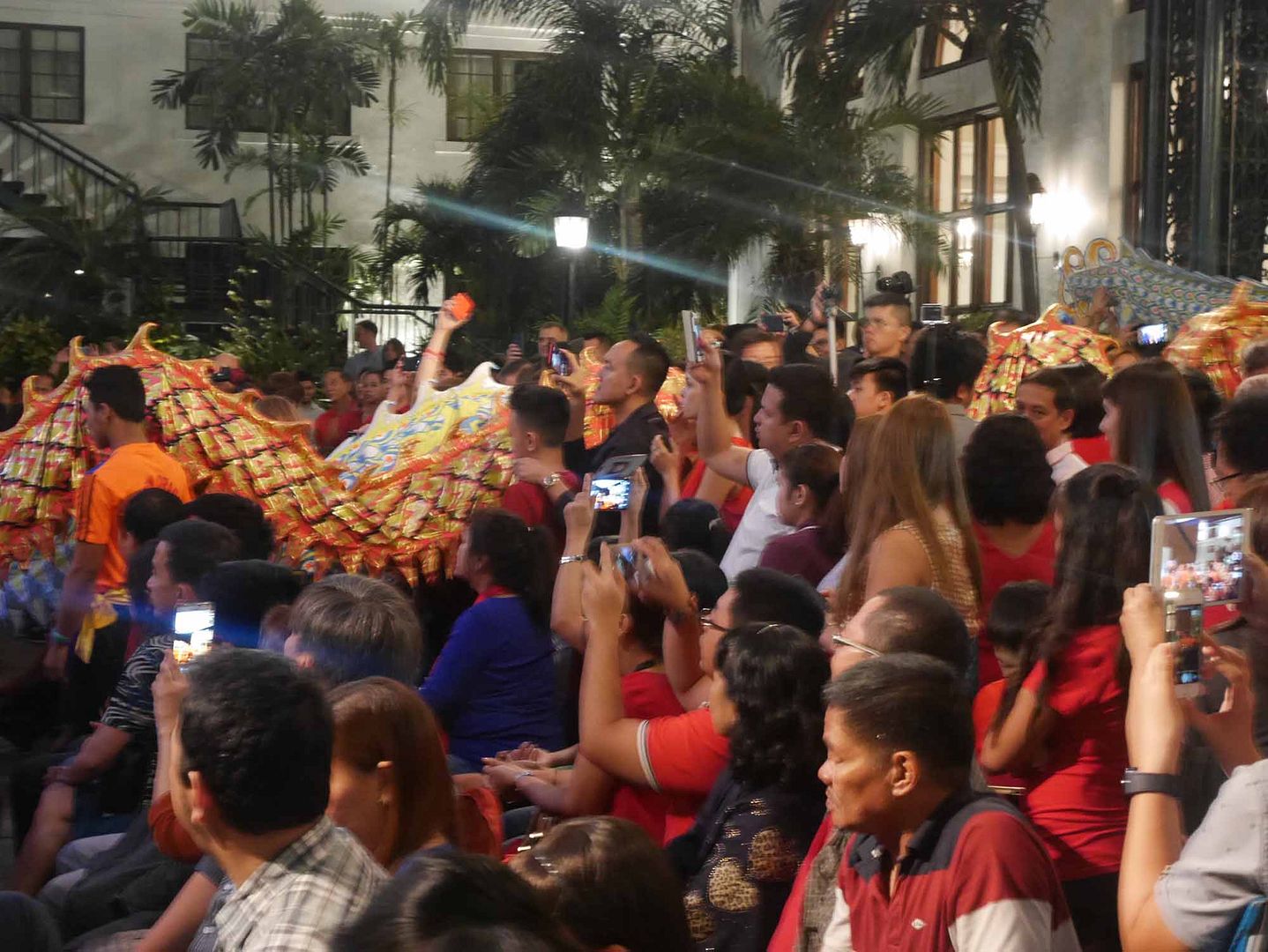 Also, fireworks are also very important. The loud noises are believed to shoo away bad spirits.

So the whole event started with cocktails. But eto yung bongga, may tips ako for a better year!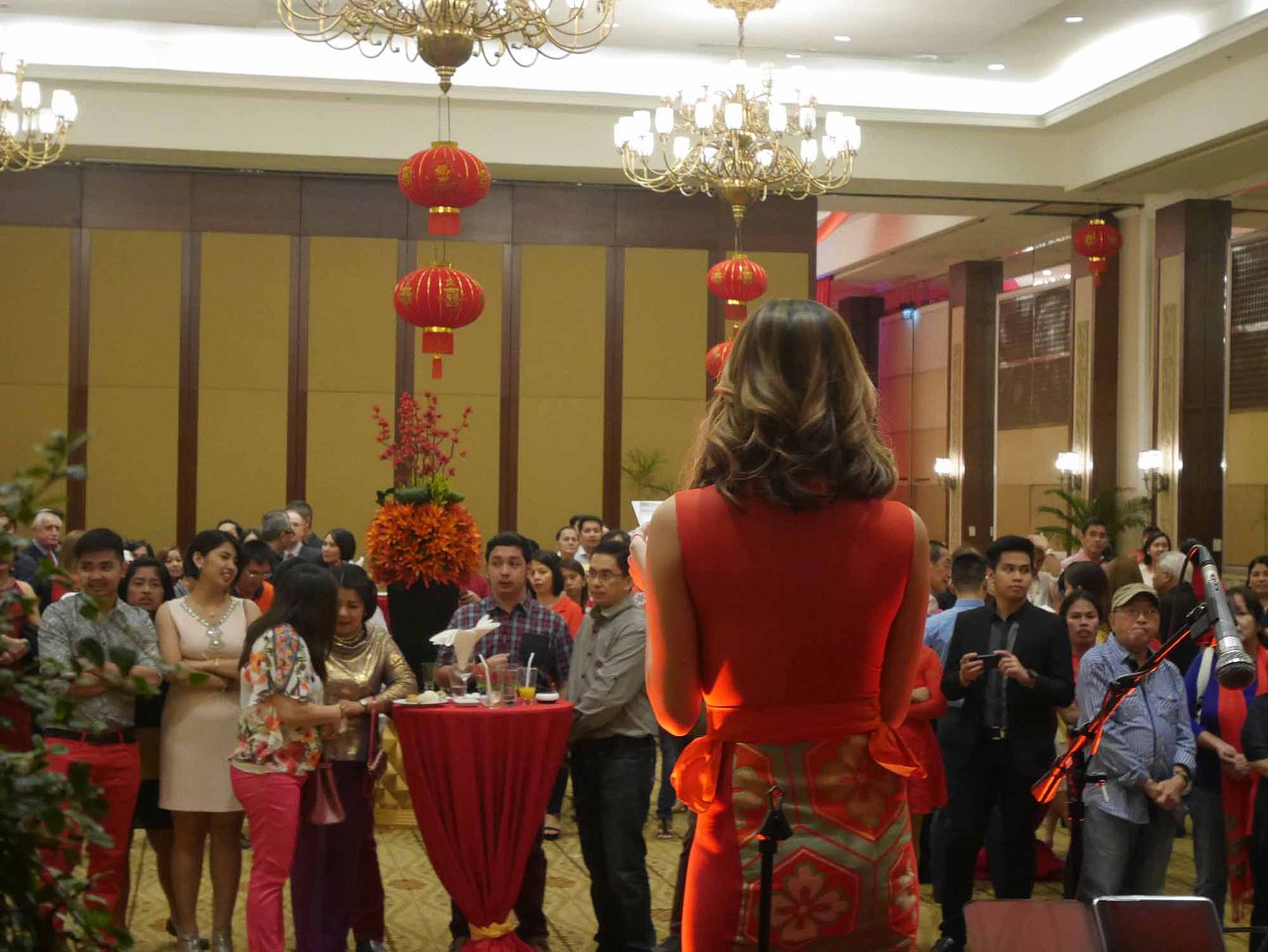 The monkey is a very active year daw. So they main advice is to keep your life energy high so you can see opportunities. One way to do it is to always be positive. Medyo basic but totoo naman, sa daming haggard sa buhay we forget to be positive sometimes.

Ayan may pa raffle! This year, the prosperity ganap is in the east. So mag compass kayo and look for the east of your room or house. Put a cash box daw there with ang pao na may money Php168 pesos. DO NOT OPEN if you are not going to add money.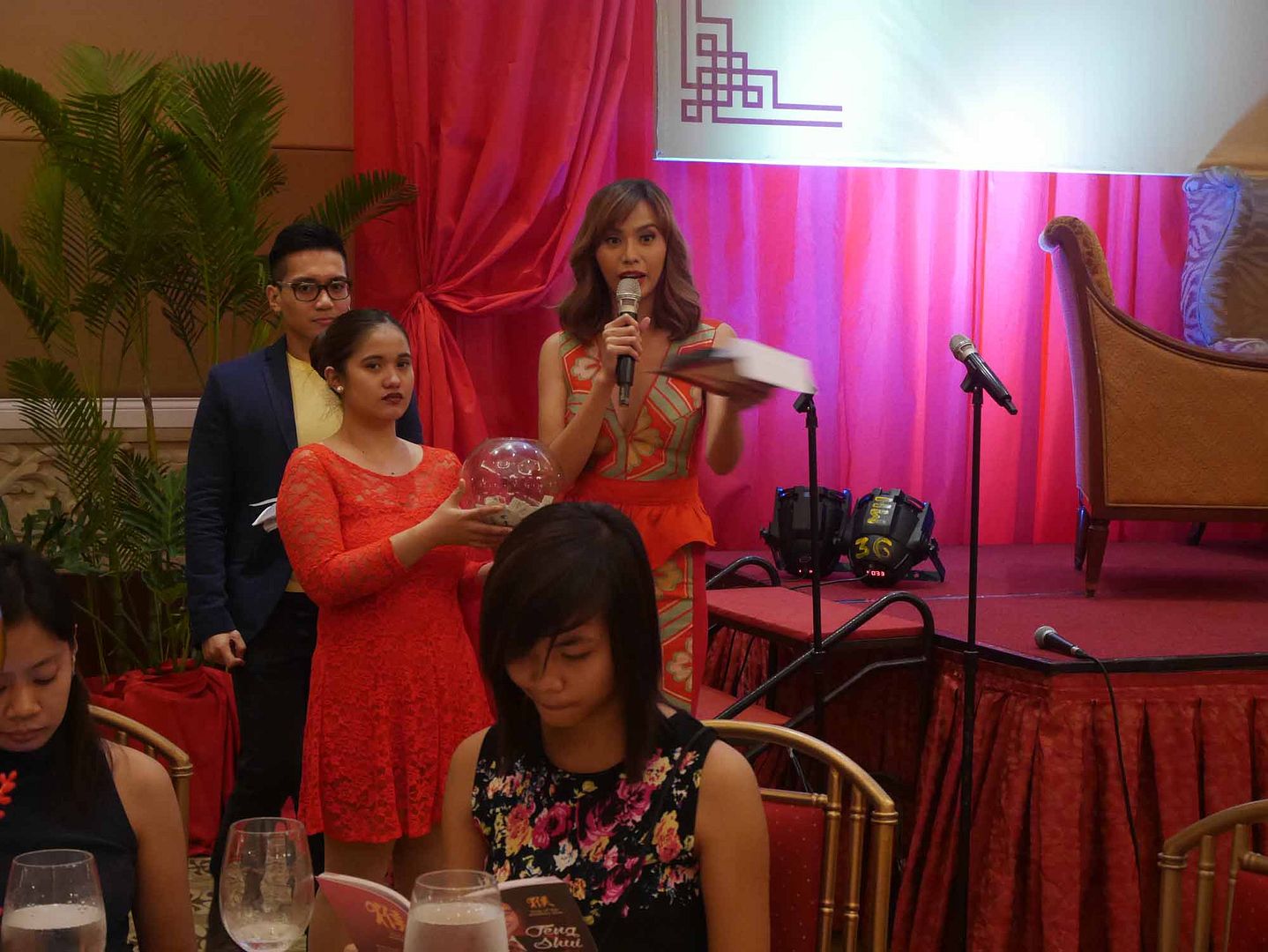 This year is also about travel daw. To increase your luck with travel, try to work or study or tambay in the SOUTH part of your room. If your bedroom is there. swerte mo!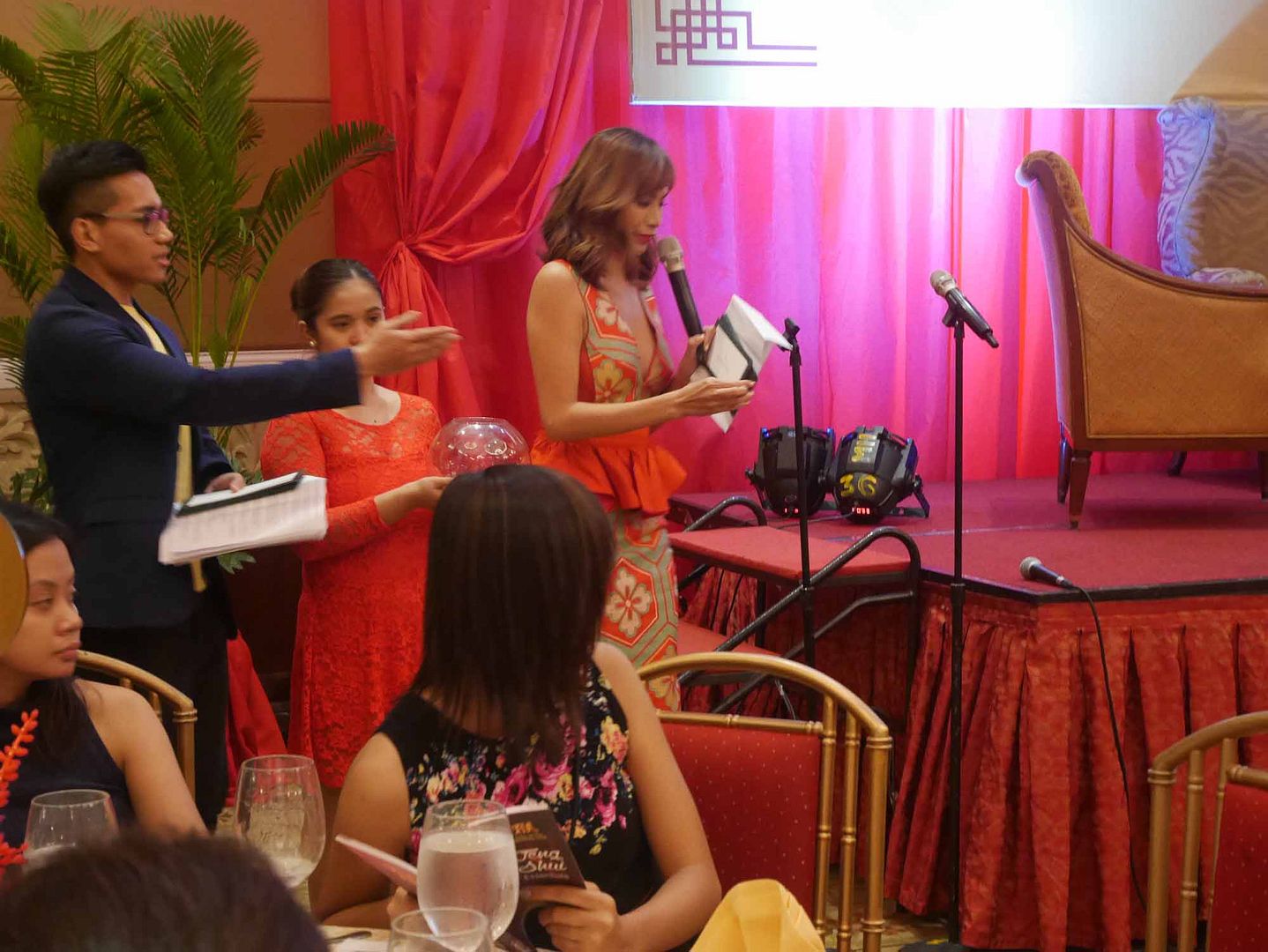 Here's Master Chau and his son Master Vittorio. Bongga daw ang rooster sign this year sa love and romance. If hindi ka rooster, activate your love luck which is in the SOUTH EAST. Any mandarin ducks in that area will activate love luck. We got our charms in Binondo nila Margaux before. Its actually the same every year. ibang position lang.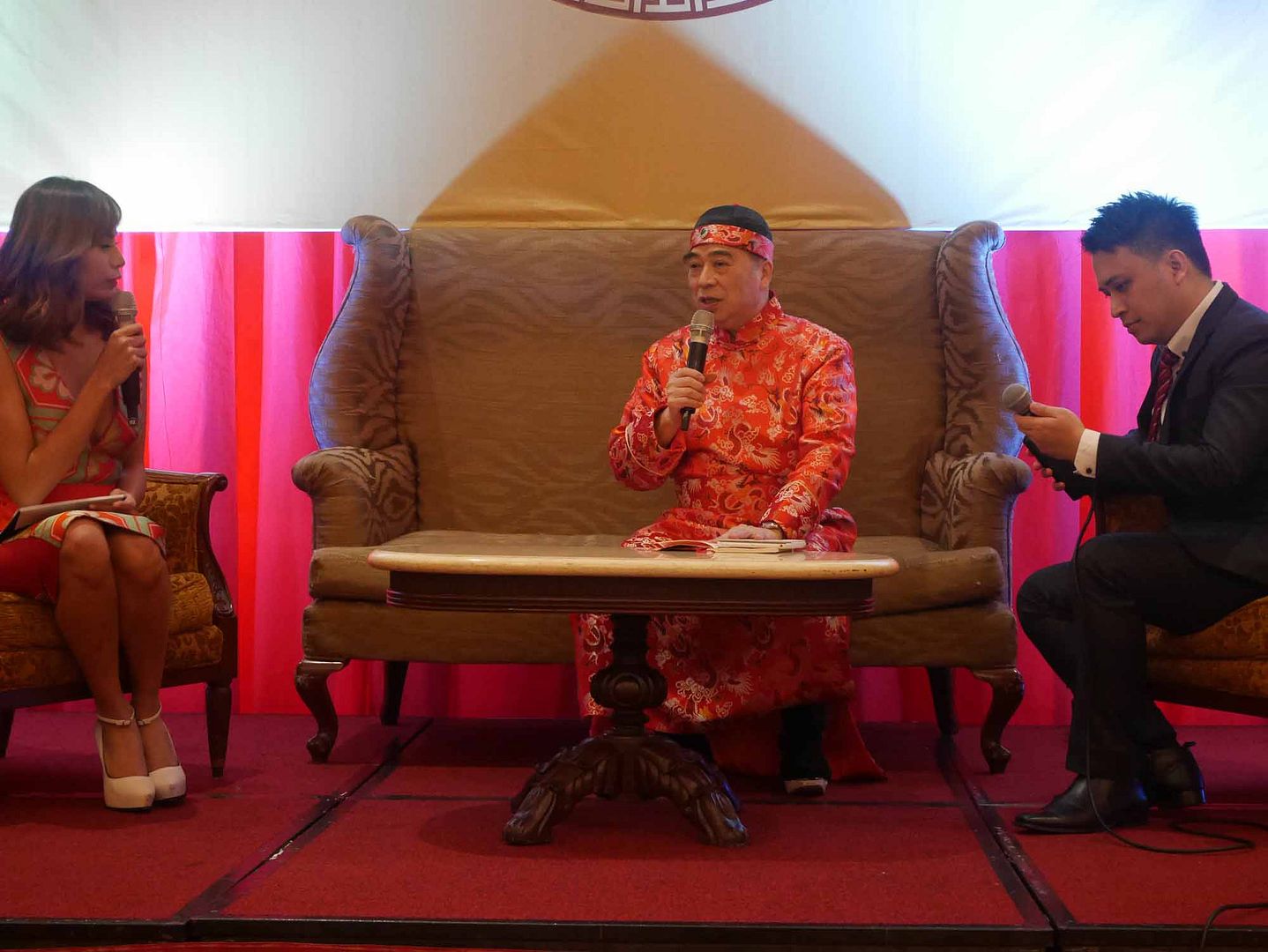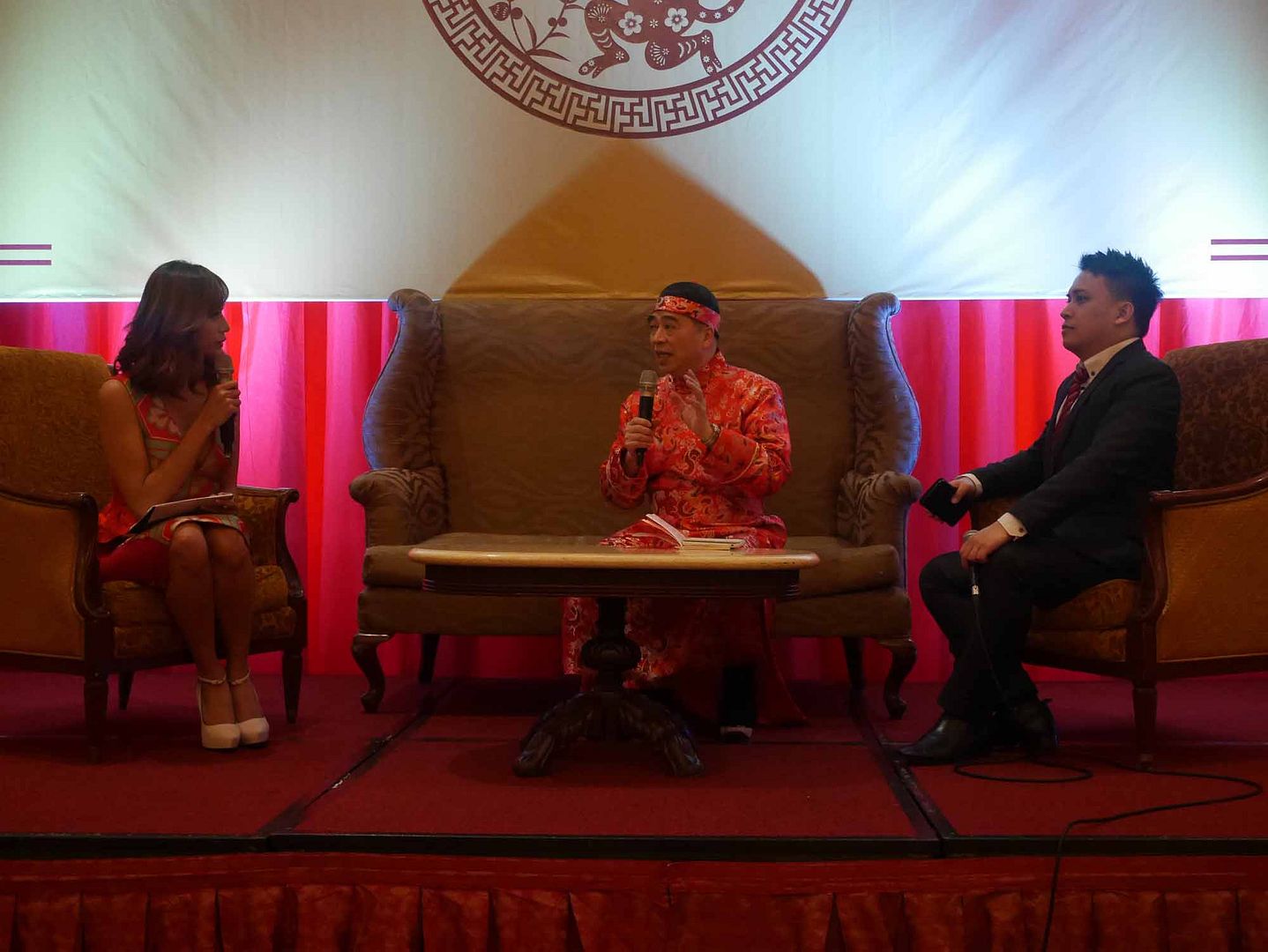 Lucky colors are Red, Pink, Violet, Marroon, Orang, white, gold and silver. Try to use these colors for mga interview nyo, or presentation, or mga ganap that needs extra luck.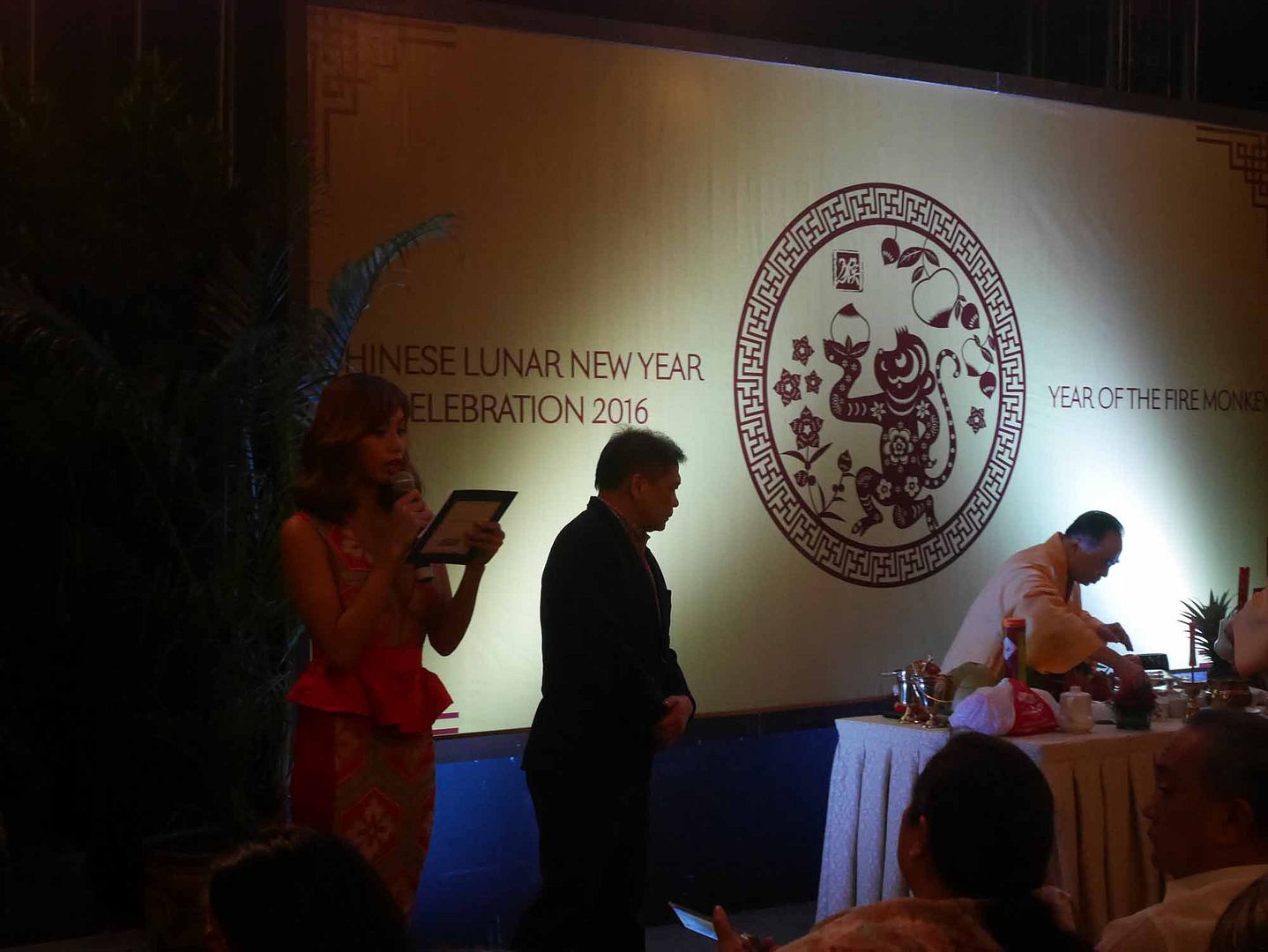 Overall, the prediction for business and economy is much better daw. Medyo naging haggard daw tayo last year, this year gets better. One tip though is be very careful and avoid greed. To enhance money luck for fire monkey year, chika ni Master is "give more." Donate and share blessings. Things will flow easier.
My friends and I are bog fans of charms. We go Binondo shopping pa before every new year. We skipped this year and we have our existing charms naman. So ang trick is paarawan mo yung charm and para ma reenergize sya. Don't let anyone else touch your charm. Then buy a book like Lilian Too (fave namin toh) or Feng Sui Essentials of Master Chau. Follow the guide where to put the charms.
Happy Chinese New Year!
Much love,
D