The year that was and the year(s) to come!
I started this blog January… wow isipin nyo nga naman tumagal tayo! haha! Naks, hindi na tayo fling! haha!
So every new year, we hear a lot of New Year's Resolution and a lot of broken resolutions too. I guess, I don't really like doing NY's resolutions because I feel like I always "forget" what they are.
Instead, i like doing dream books. The end of the year is a nice start for anyone's dream book or board. Some people like to do it on paper ala scrapbook. Some naman ala notes type while some are really more techy. I have another blog that is my dream book but syempre private yun. Ako lang nakakakita. I used tumblr kasi it's easy to repost chenes.
This blog is medyo present and past, anong ganap and anong naganap. But i get my strength to work harder for goals from that dream blog that i have. I categorized my goals into small, MEDYO, and bongga (creative ko talaga!) Minsan talaga we have to right it para clear ang direction natin. Kung baga goal map.
I really encourage everyone to make one. It's nice to have goals d ba? And it's nice to see little victories even if tayo lang nakakaalam (yes, isama mo na dyan yung kinuha ng crush mo yun bbm pin mo at 10x an hour mo chinecheck yung bbm status nya). And sometimes, I even laugh at my "dream" articles. Deadma na, ako lang naman nakakabasa noh. And in the end, you feel good that you accomplished something. Most of the things I write nakakagulat na eventually you accomplished or if hindi naman, hindi mo pala sya ganun ka bet. So in a way it's a nice way of tracking how you feel and paano kayo nagmamature as a person.
When my parents cut me off and just decided na pagaaralin lang ako but kailangan matuto ako kumita on my own. My major goal was to buy a place for myself. Ilang taon din yung paulit-ulit na nakalagay sa dreamlist but eventually I was able to buy. It's nice to see how kahit year by year… nacarry forward lang sya at hindi ko parin sya maachieve, i didn't stop and the book reminded me a lot. Eventually I did din. Yung lang nga paiba iba na yung peg na gusto ko (yes, may point pa ako na halos mukhang roman empire yung gusto kong look ng pad ko). For me it's nice to look back at the stuff i wrote (yes, journal pa yun d ako marunong mag vlag nun) and relive the feeling ng excited ako at paulit ulit akong tumitingin ng units na d ko naman afford.
So bago ako mawala sa paguusap, this blog really became a venue for me. To share the stuff i encounter everyday, the stuff i feel, the laughter we share together. So i decided that i want you guys to be part of one of my dreamlist (malay nyo pareho tayong dream). I really want to buy kasi a house in the future. But since ngayon hindi pa, I am starting with a section on house hunting, DIY projects and mga chever na ganun. I want you guys to be part of this dream with me, and sana soon enough ma-achieve ko din. Inspire me ha 🙂 Perfect narin tong section na toh since I am doing Extreme makeover too, masisight nyo yung mga tidbits and projects na pinaggagawa ko.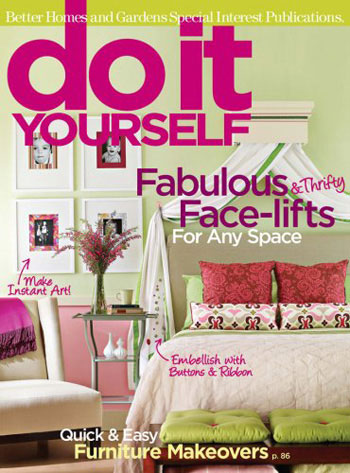 So enough about me and my dreamlist. Balik tayo sa ganap nyo. Start your dream blog, board or notebook. Promise, peksman. Bongga sya. And i hope we all accomplish our dream list sabay sabay.
So first on the agenda… My christmas tree… (lahat ng masayang pasko, may christmas tree if possible!)
Check my next post for that!
Thank you for always inspiring me guys! Keep me posted on your list. Would love to be part of your world, ika nga ni Ariel ng Little Mermaid.
Much love,
D