I've been thinking of a good bday gift for myself. After everything that happened to Yolanda, hindi parin ata ako makamove on. Visiting for the first few weeks after the tragedy hit, nagkaron ata ng konting psychological effect sakin. I pa de-brief na naman ako, just need talaga to get over it.
So when i visited Leyte, hindi lang naman calamity and damage ang nakita ko but tremendous effort on everybody's part to help. Heroes kung tatawagin. Bianca Gonzales, who was also very active during the calamity, ang naging phone-a-friend ko everytime naiiyak ako or nastress or bet makipagchikahan about how inspiring the Filipino are. Everyone was willing to help in any way they can. So even when I got back ayun best in search parin ako for inspiring kwentos on the net.
One story I encountered has nothing to do with Yolanda, but really made a mark on me.
3 gay students make difference in Zamboanga City standoff
By Julie S. Alipala
ZAMBOANGA CITY—Momar Javier already accepted his fate that he was "going to die" while being held hostage by Moro National Liberation Front MNLF) forces in Zamboanga City in early September.
"But we needed to do something," said Javier, 20, a student of Zamboanga State College of Marine Sciences and Technology (ZSCMST).
Javier is one of three young gay men who came out with their best during the worst of times.
Together with Peter Jupiter Galvez and Ram Mahusay, Javier provided food, water and laughter for the other hostages held by the MNLF forces for more than three weeks.
The MNLF forces entered the city, claiming they were instructed to march and hold a rally in front of City Hall where they will declare the independence of the Bangsamoro Republic. Their presence caused panic among residents and armed response from police and government soldiers, leading to a three-week standoff.
Fr. Michael Ufana, the parish priest of Saint Joseph Church, said the gay youngsters took care of his 70-year-old father Isidoro.
"At the height of captivity, these gay students offered comfort to my family. They gave their papag (bed) to my father and sister. They slept on the cold, dirty floor," Ufana told the Inquirer.
Isidoro said Javier carried the priest whenever the hostages were moved from house to house during the fighting. "I carried him on my back because he could no longer walk," Javier said in Filipino.
Galvez, 20, was the hostages' "water girl." His main responsibility was to provide water for cooking, drinking and for the MNLF men's morning coffee.
"We were being fired at while drawing water and carrying water containers," Galvez said in Filipino. "We accepted our death."
Mahusay, 21, a hotel and restaurant management (HRM) student, was assigned to cook for the over 100 hostages. "I put to good use my HRM course. I cooked and fed the hostages," he said.
"We also fed the MNLF men," he added.
Mahusay recalled a day when some hostage-takers brought several kilograms of flour from a burned store. "I made pancakes. We ate pancakes for several days," he said.
Having undergone training with the Philippine Red Cross, Mahusay helped treat the wounded hostages.
Two of them, Cherry Belarmino and her mother Virginia, said they owed their lives to the three gays.
"They have a happy disposition," Cherry said in Filipino. "They were not afraid of bullets."
She said the trio were even ordered to dig graves for those who had died during the standoff.
The gays would joke about seeing fireworks whenever government forces fired mortar shells at night.
But they had experienced the worst on Sept. 13, when soldiers launched an all-out offensive against the MNLF forces in KGK Building on Lustre Street in Barangay Santa Catalina.
Galvez said he hid inside a small refrigerator when the soldiers started firing mortar shells and tear-gas bombs. Javier and Mahusay were crouched under a sink.
"We were told never to get out of the building because we would all be fired at," Galvez said.
"Whether you are a hostage or a rebel, it no longer mattered at that time," Ufana said.
His family had decided not to return to Santa Catalina. "We will either sell the property or convert it into a boarding house, but we will never stay there anymore," Ufana said.
Galvez, Javier and Mahusay, however, went back to their boarding house in nearby Santa Barbara. "I even recovered some of my things, which were scattered on the road," Galvez said.
For Christmas, Mahusay said he just wanted to be with his family. "I also want to meet (transgender beauty queen) Kevin Balot in person. She is my idol," he said.
Javier said he wanted a new makeup kit as a Christmas gift. "I love doing other people's makeup," he said.
He said he had to "move on" because he wanted to finish his studies. "I am a dean's lister and I need to maintain my grades. Sometimes, I have bad dreams, but I try to fight it out," he said.
Javier is treasurer of ZSCMST Supreme Student Council.
Galvez, on the other hand, wants to meet celebrity host Vice Ganda. "Ganda is my ever idol and inspiration," he said.
Galvez already got his gift—a closer bond with his father.
"My father did not accept my being gay. But when I was freed, my father embraced me. And he cried in public," Galvez said.
College president Dr. Milavel Nazario said she was proud of her students.
"At the height of such tremendous ordeal, they managed to stand out among the others and bounce back. Gays are really gay and strong people," Nazario said.
So i tweeted, Ig's and lahat ng pwedeng magawa in search for these 3 heroes. Buti nalang follower ko ang teacher nila! She messaged me and I started coordinating with her. December palang nun. I planned on meeting the 3 in Manila. We were in the process of arranging the dates of their visit sabi ko yun nalang ang Xmas gift or bday gift ko sa sarili ko para matry ko mabigay ang wishes nila. Sometime during the christmas break, i found out that they are going to be in Manila for GGV. Hindi na ako naghintay, hinaggard ko kagad si Buern na ipaalam if I can see the 3 little ones during their visit. Buti nalang bongga si Vice and nagawan ng paraan!
Here are Matt, Kevin and Margaux waiting for our heroes!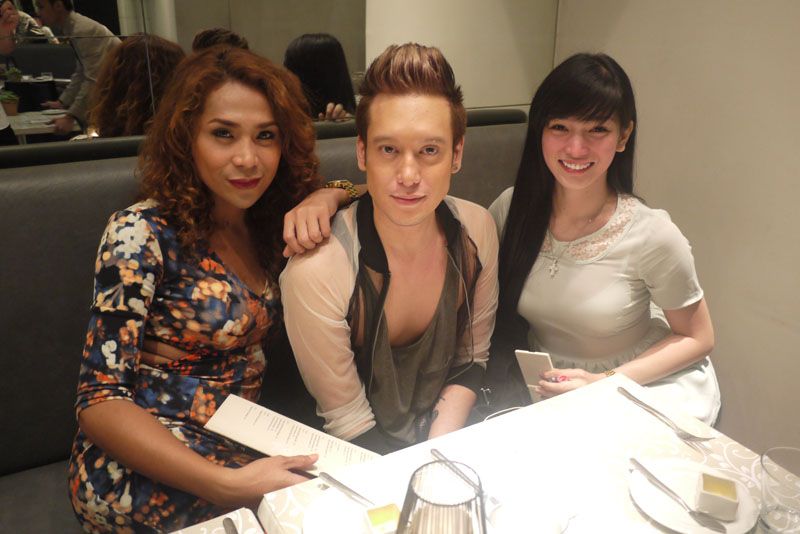 One of them really wanted to meet Kevin, and one of them wanted to be a makeup artist. So perfect si Jake Galvez!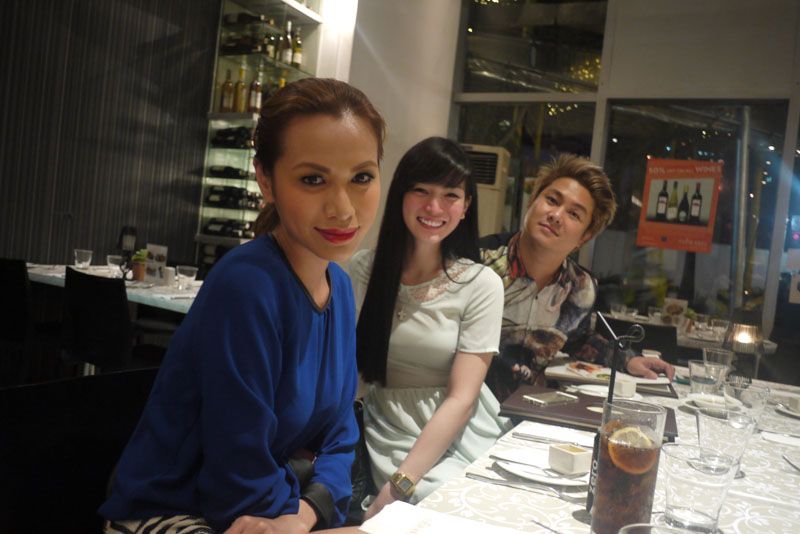 Of course, hindi mawawala si Direk Elmer sa lineup. Sa lahat ng mga paandar ko na ganito. Isa pa toh sa always willing and ready to help.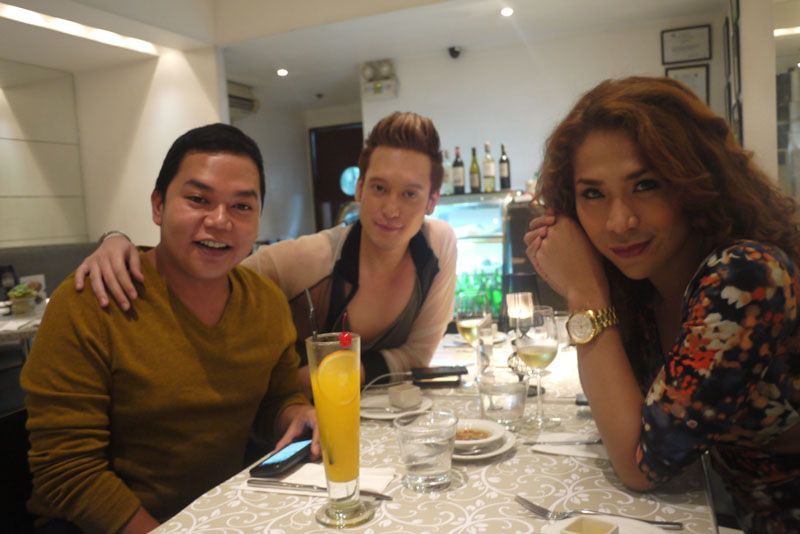 D + V

Gandang gulat! KLAZZ!


They are finally here! Pinasundo namin sila sa ABS while Buern became their yayey for the day! haha! Salamat Buern!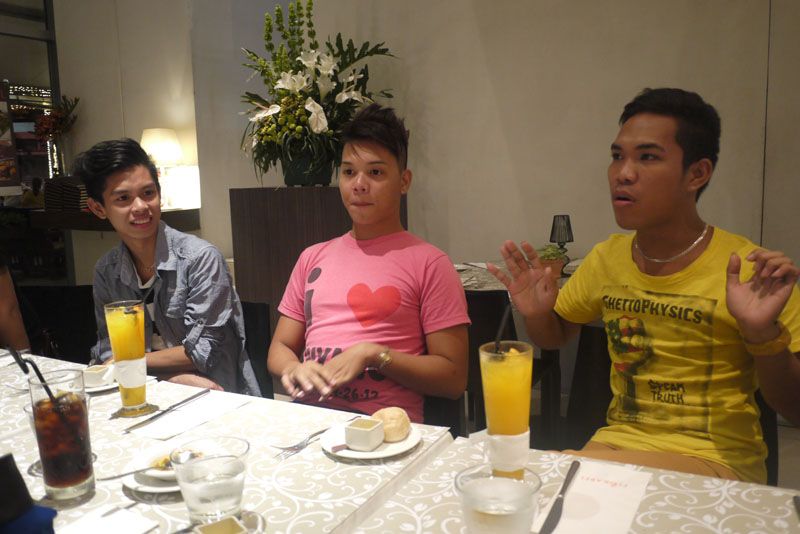 It's inspiring how they did everything without doubt and fear. Parang innate sa kanila yung tumulong. Pero more on comedy parin tong mga bagets! D daw nila nakalimutan magcontact lens habang nagiigib ng drum drum ng tubig at tumatakbo sa putukan. Both natawa at nabilib kami sa kwento nila.

Best in lafang talaga si Jake!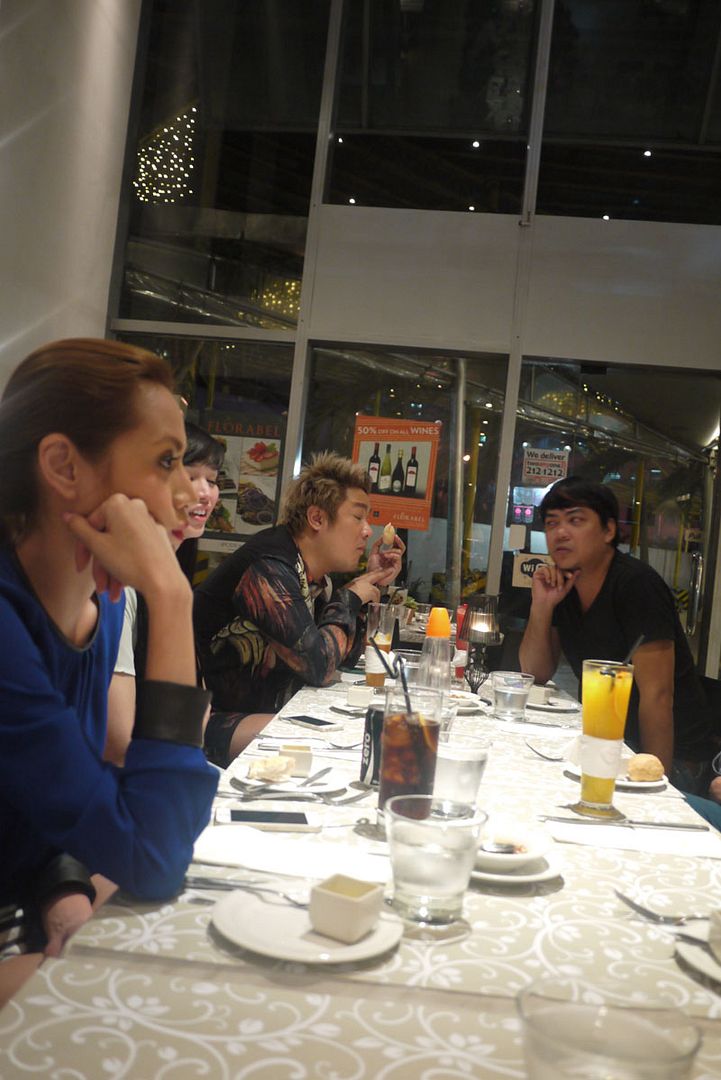 Syempre ang mga "ate" nila maraming tips on how life. Although, in reality masmarami kaming natutunan sa kanila. D naman namin pinalampas sabihin sa kanila how happy we are to see them.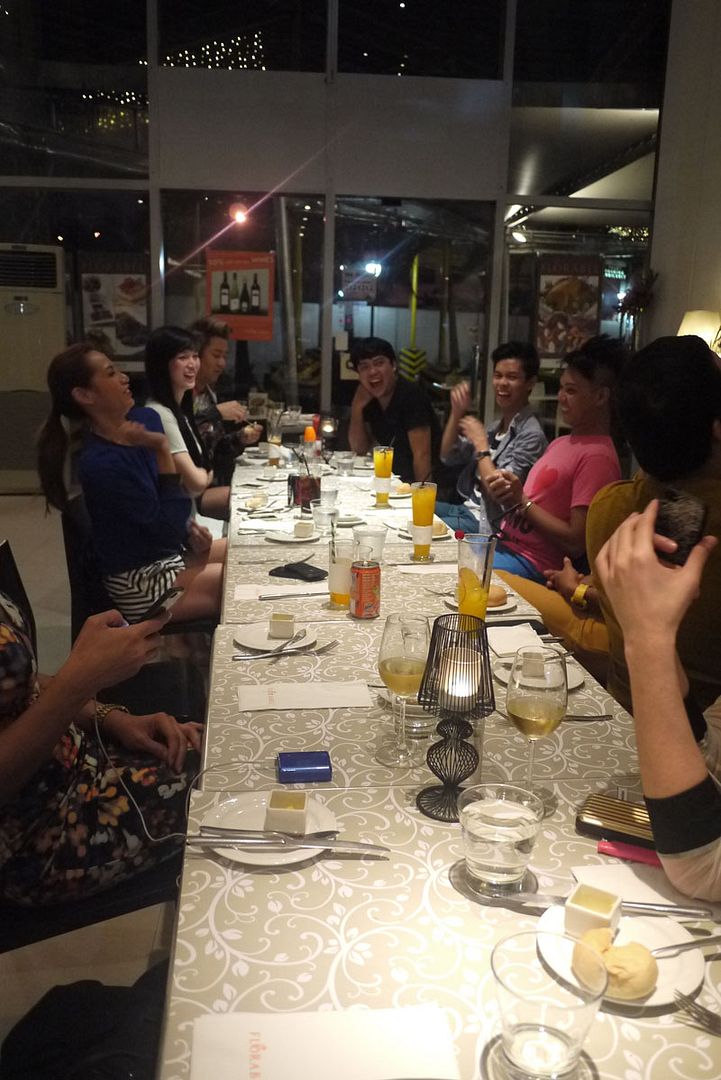 Kung maririning mo lang ang kwento nila. Matatawa ka din. I don't know how they were able to make such a horrifying incident so light. They are brave kids.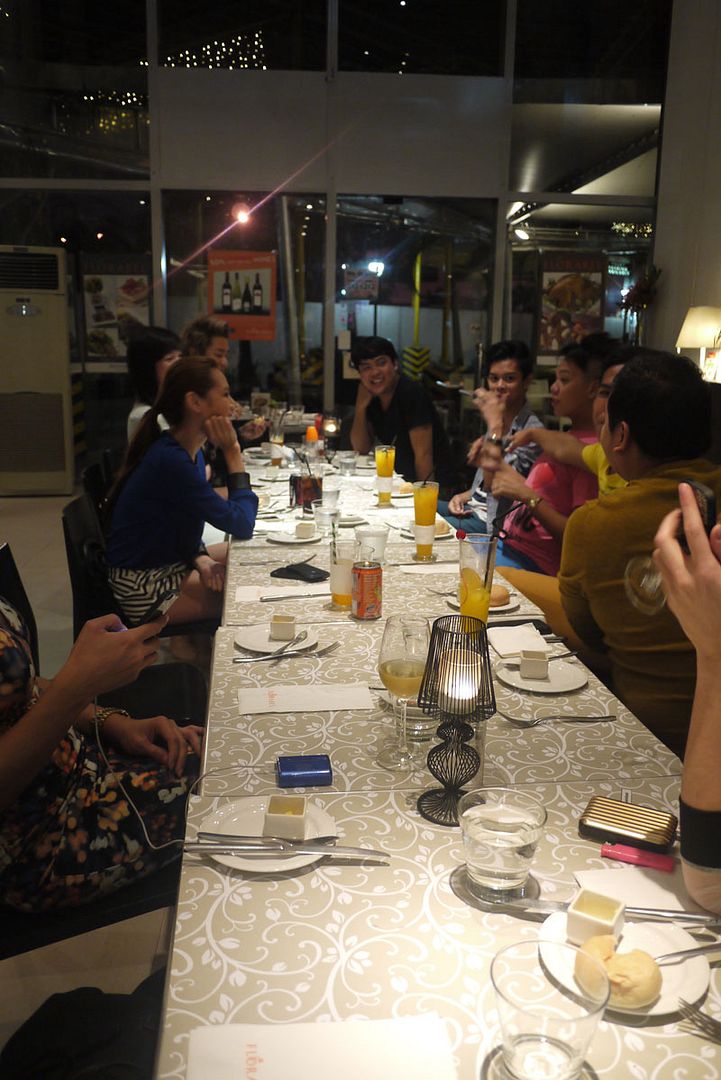 Dati din nasabi nila na binuBully sila sa kanila. I hope that bullies realize na minsan, yung mga inaapi mo ang sasagip din ng buhay mo. Now daw hindi na, but kailangan pa ba umabot sa utang na loob nyo ang buhay nyo. In this situation, our becky friends were more manly than those na umaapi sa kanila before.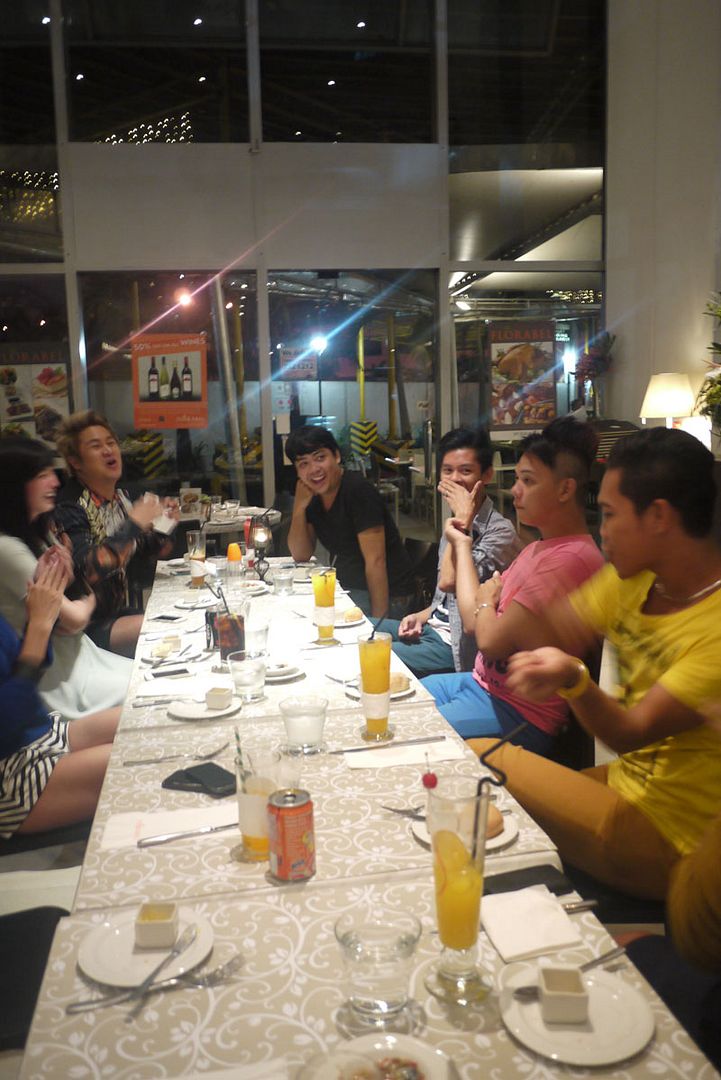 Usapang boyfriends na! hahaa!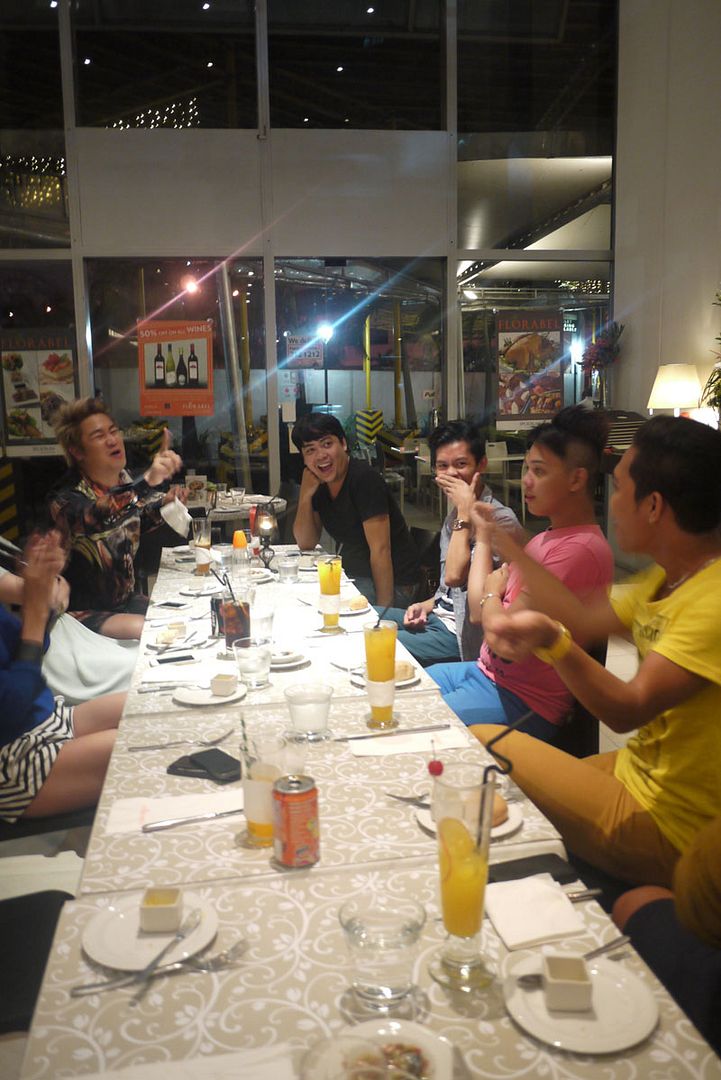 We felt nabitin kami sa chikahan and we want to take them around Manila. So we all agreed to fly them back here.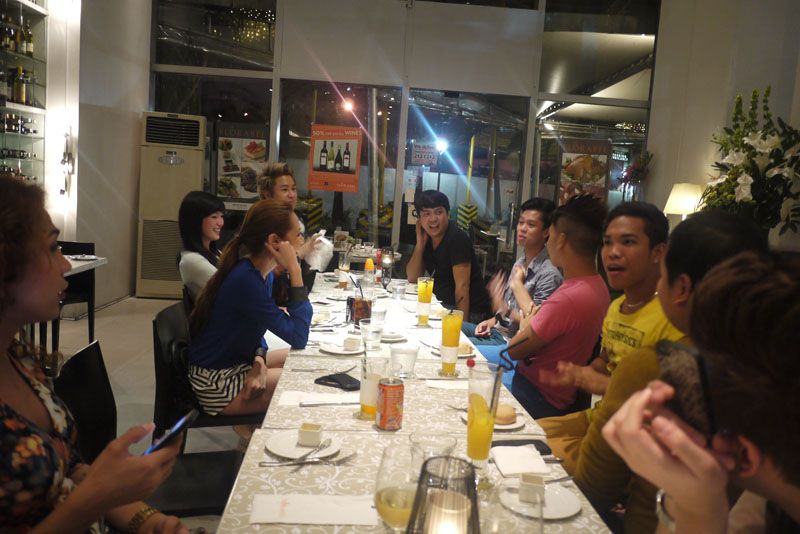 Riot talaga tong tatlo, they ar eonly in Manila for an overnight trip pero pang isang linggo daw ang outfits nila. So every hour nagpapalit ata sila! Nagpa despedida pa sila!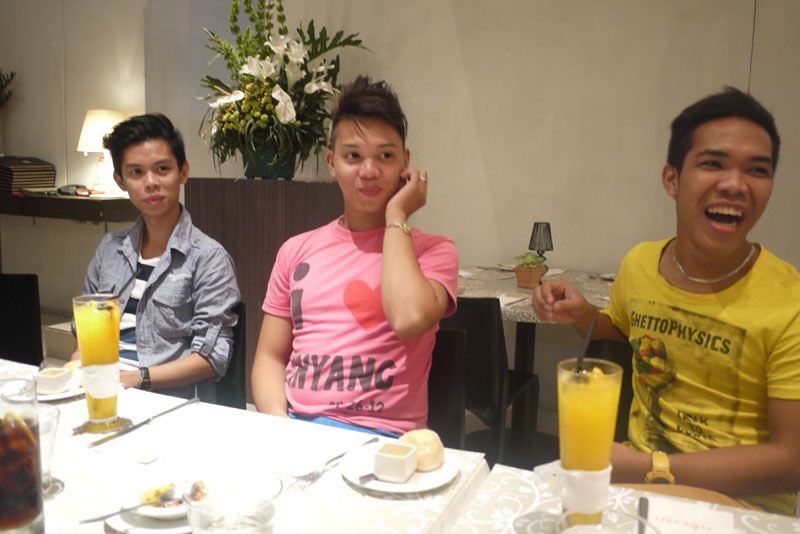 You guys inspire me 🙂


All their wishes granted! We got him his makeup kit!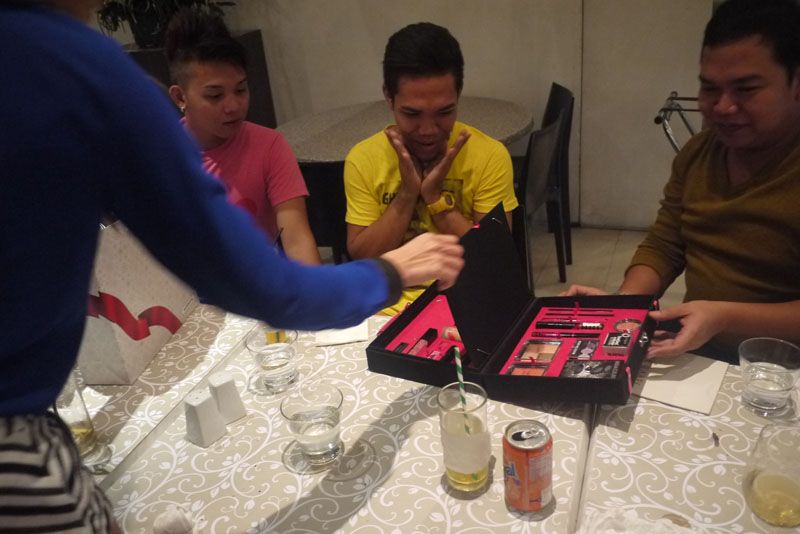 Matotodo nya na ang pagmamakeup!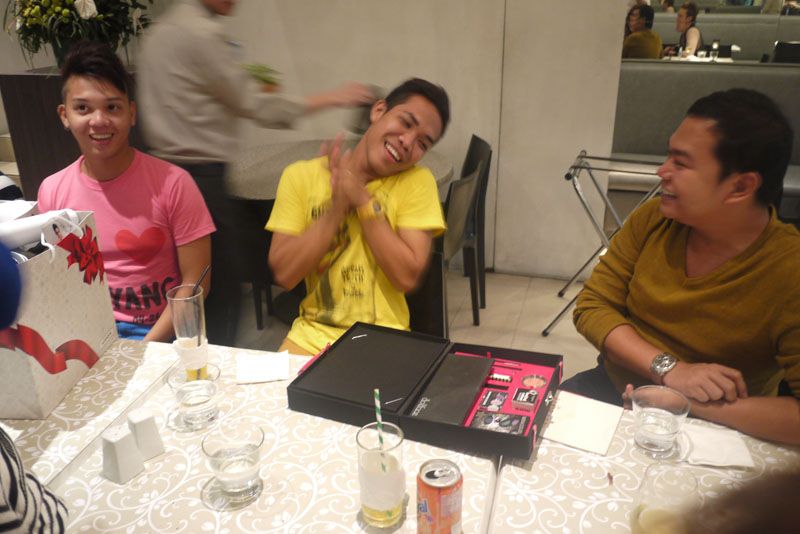 Group photo! Ayaw namin pagudin ang bagets. So by 1am, we had to bid our "see you soon". Hindi pa good bye because for sure we will see them again this Feb!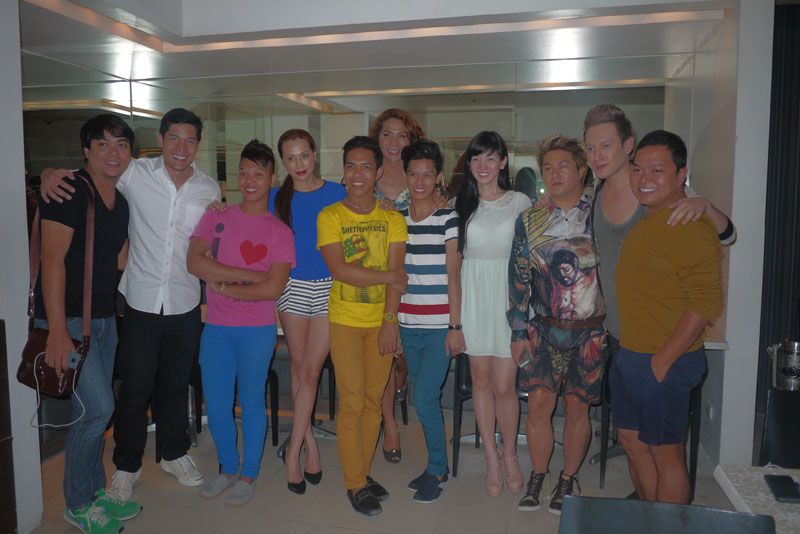 Best bday gift ever! Meeting these 3 little ones gave me hope and inspiration.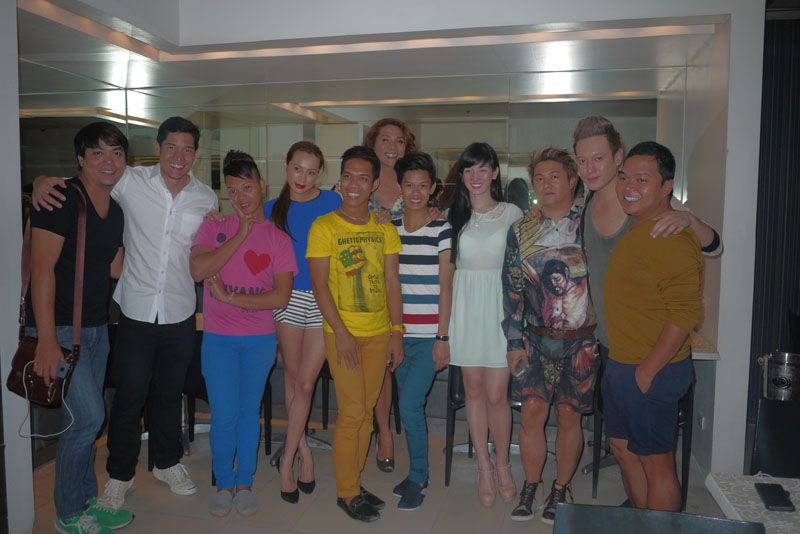 Gaganda oh!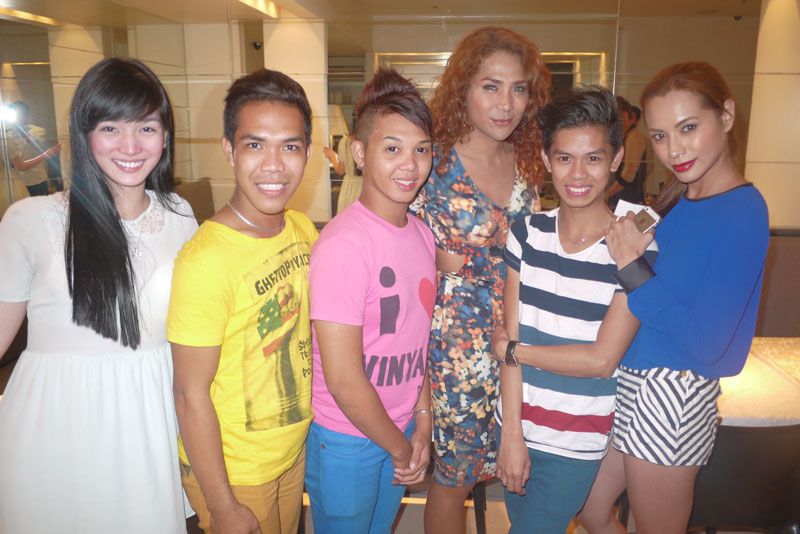 WIth becky nights! Ang mga ate nila!

Sabi nila Charlies Angels daw sila and V is Charlie!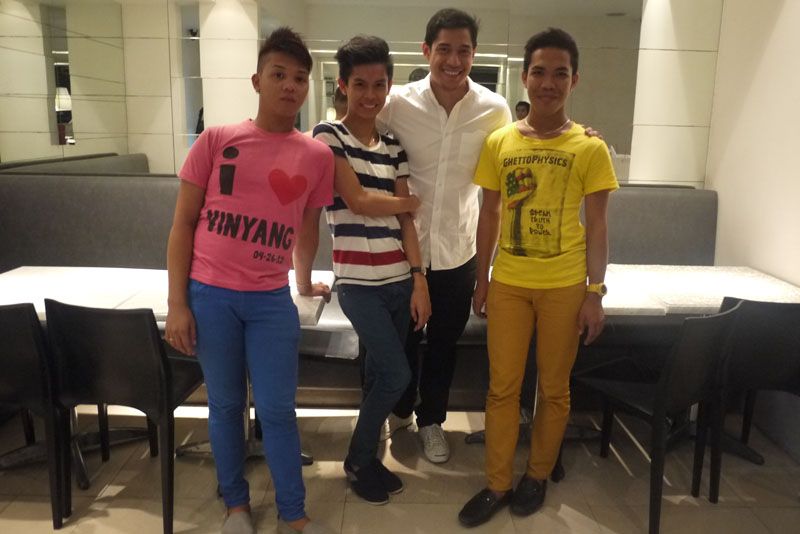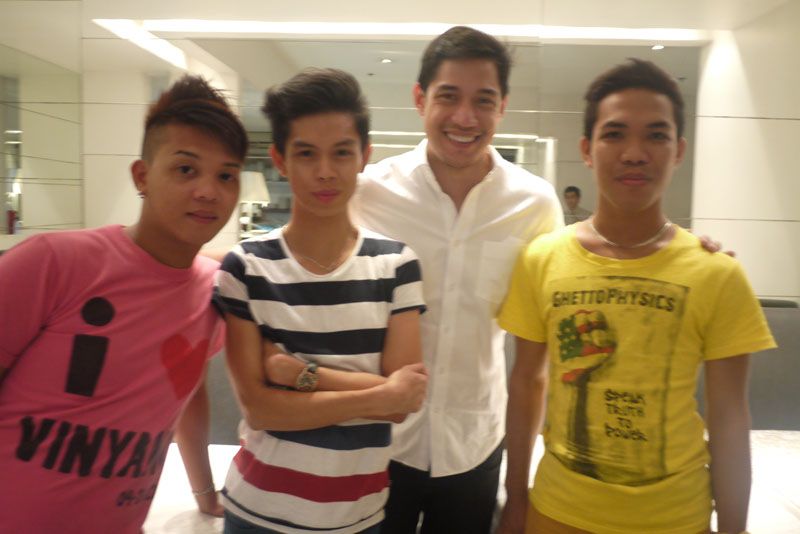 It's so nice to spend my bday this way. Alam ng friends ko that i never throw bday parties for myself, parati nalang akong surprise dahil alam nila I'm not fond of celebrating my own bday. But this one is an exemption.
Nabigay lahat ng gusto nila from meeting Vice, Kevin and makeup kits. Plus syempre binigyan namin sila ng mga pasalubong and paandar that they can use pagbalik nila sa kanila.
Til our next ganap. I have heroes for friends. Thank you for making my bday memorable.
Much love,
D