Don't judge if you're not JLO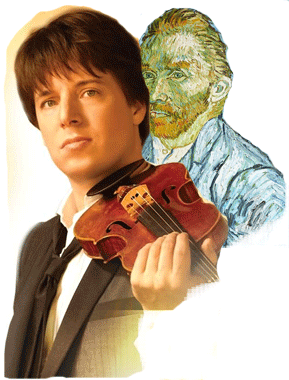 This guy own a $3.5m violin and was able to sold out a concert with the cheapest seat at $100.00
So as a little experiment, Washington post conducted an activity. To let Joshua play in the station ( yes, like yung mga nakikita natin na street performers).
This is what happened…
4 minutes: deadma, may isang lumingon but soon stopped watching and went back to where he was hurrying to. Someone also threw a coin, without stopping or watching. Baka may barya lang sya sa bulsa.
6 minutes: someone stopped to listen for a bit. then wala na,
10 minutes: A kid stopped to look but hinila ni mudak. Nagmamadali. Maraming similar na ganap na yung mga bata humihinto yet hinihila ng adults.
45 minutes: He got a total of $32 dollars. 20 gave money and only 6 stopped to listen but quickly continued.
1 hour after: He finished playing. No applause, no standing ovation.
"No one knew this, but the violinist was Joshua Bell, one of the greatest musicians in the world. He played one of the most intricate pieces ever written, with a violin worth $3.5 million dollars. Two days before, Joshua Bell sold-out a theater in Boston where the seats averaged $100 each to sit and listen to him play the same music.
This is a true story. Joshua Bell, playing incognito in the D.C. Metro Station, was organized by the Washington Post as part of a social experiment about perception, taste and people's priorities."
So fierces, how do we perceive beauty? Do we really know how to appreciate? Or nadadala tayo ng mga ganap. I hope we take this example as a reminder. To keep our soul, heart and mind free of judgement. Like a child. I hope in someway we can preserve that part of our heart na innocent. See how the children stopped and appreciated him? Bakit nila nakita and hindi nakita ng mga adults? Hindi kasi judgmental ang mga bata.
We are all logical people and i think that comes with age, and time. But i hope that with all these we can still remain and appreciate things with our basic senses. Yung mga binigay ni Bro. Like those children. Klazz sila kasi nakita nila ang beauty amidst the kaguluhan sa station.
So back to our lives, sana we can all be like that. I hope that we all try to find the beauty in things amidst the kaguluhan. Sometimes ksi nakakalimut na tayo. Sometimes, natatabunan ang totoo. When we get too sucked up into the grind, we lose a bit of ourselves. Take a time out. Sayang ang opportunity. Malay nyo lahat pala ng kagandahan na pinagdadasal nyo binigay na sa inyo, d nyo lang napansin…
This is a wake-up call for all of us. I promise to try to be more sensitive to my senses. To appreciate beauty wherever, whenever. And lastly, wag maging judgmental- see beauty in it's purest form.
Ang gulo noh? ng gulo din kasi ng nararamdaman ko. Wake up call levels. So don't be the man who rushed pass Joshua, or the mother who was pulling her kid. Be the little child who saw the beauty of his music-without the grand stage, the beautiful dolled up audience and the grand presentation.
Much love,
D