Madonna Gap 3! Oo, matagal pa toh.. 2nd to the last!
As much as gusto kong tapusin sya in one post. Baka talaga maging novela sa haba. So i made it per gap nalang 🙂 So eto na! Gap 3
Check out my MUSIC category for the other parts of this concert
Here's her outfit for this segment!
Ang lola mo, binalik ang cone bra! This outfit was resurrected by JPG for the MDNA tour!
The whole point ng segment na toh parang strip tease, patanggal ng patanggal ang damit nya. Actually, nakakaloka ang last part! Chika ko mamya!
The segment started with an interlude ng Justify my love. Parang hinahabol sya ng mga may sanib tapos bigla syang naglock sa kwarto. This video gave me a feel of "Truth or Dare" nya.
Check the interlude here!
This segment parang may feel na androgynous levels. Doble cara! choz! So she started it with our favorite na Vogue. And hindi nagpakabowg ang lola nyo. Banat parin ng banat and VOGUING parin ang ganap! 
Of course, bet ko din yang Mic na nakasabit! I think nung bagets ako ginagaya ko yan using straws!
Vogueing was actually uso dati sa 1960s. But then tinodo ni Madonna ang pagkauso when she made it a song, so naging main stream na sya! Yes, masasabi nating indi ang vogueing dati! choz!
I love how kahit 50 plus na ang lola mo, walang awat sa ariba! 
Our videos here!
Eto nung dumaan si lola Madge!
Check Vogue video here!
So the ganap for the video para sa mga Madonna fans, same sya ng treatment for her superbowl. Yung background was showing stars also like Grace Kelly, Marlene Dietrich at iba pang ganap! Yung pinakadifference nito sa SuperBowl nya, full version toh! PUSH!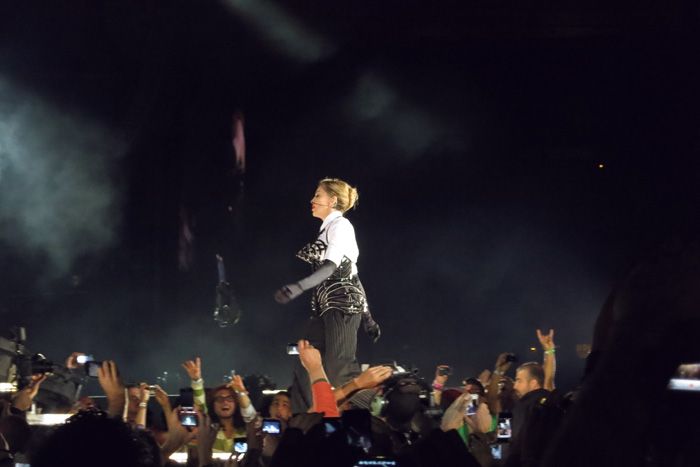 Right after Vogue, shogality na yung cone bra and corset so white top nalang ang ganap! Napaka classic talaga ng white polo, kareer kahit pang concert lumalaban!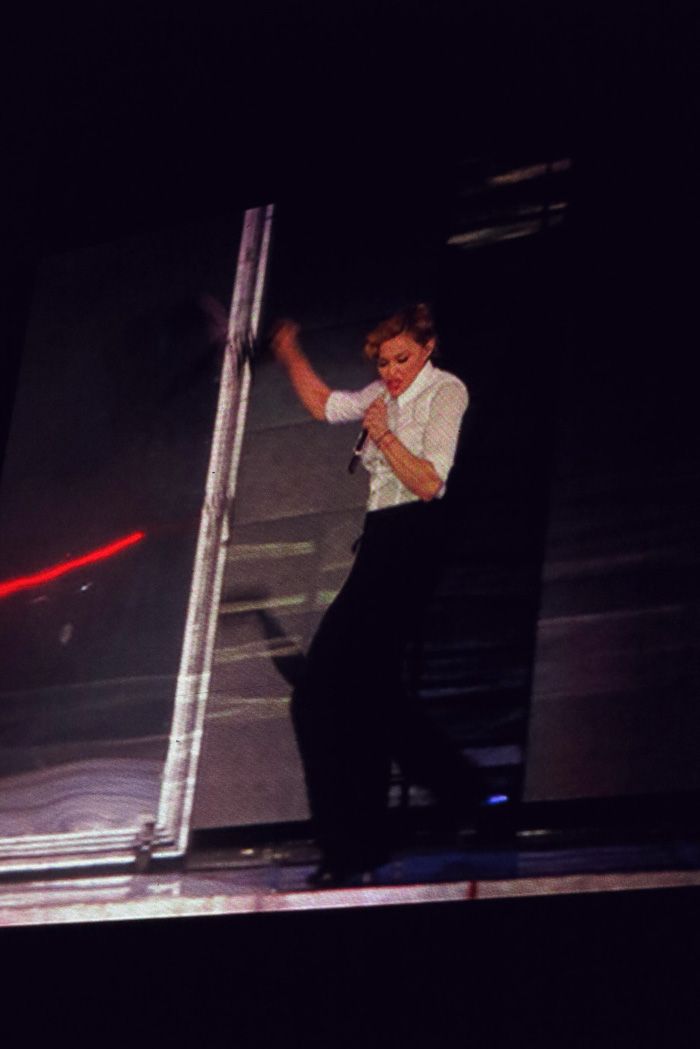 The next song was Candy shop with medyo mga Erotica lyrics yung "put your hands all over my body". BET!! Dancathon ako ng mga panahon na toh!
Right after Candy shop may mga lumabas na salamin… alam na natin toh!! HUMAN NATURE!!!
She kept the song super close to the original, hindi ata nya minix eto., But for me perfect na kasi yung Human Nature, d na kailngan i mix! Visual feast!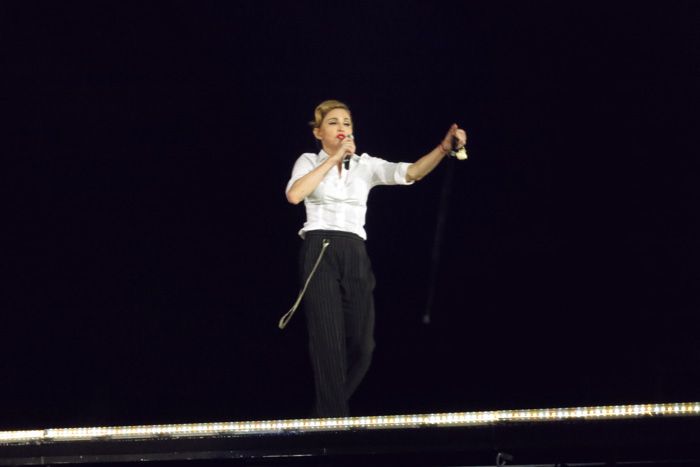 Hindi ko nakunan yung ganap ng mirrors since busy ako… sumasayaw! haha!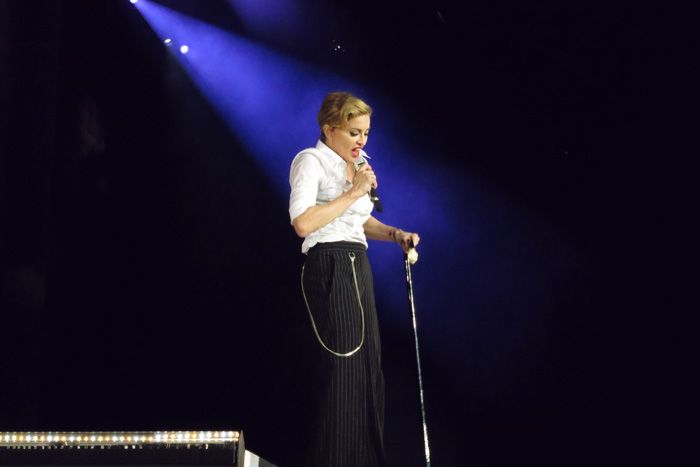 Hahanapin ko sa baul yung mga pinstripes kong pants at mahiram nga yung chain ni liempo! 
here's the performance!
The last song for this segment, pineg ni lola Madge ang bomba star ni Vilma. choz! Ayan hubaran levels na!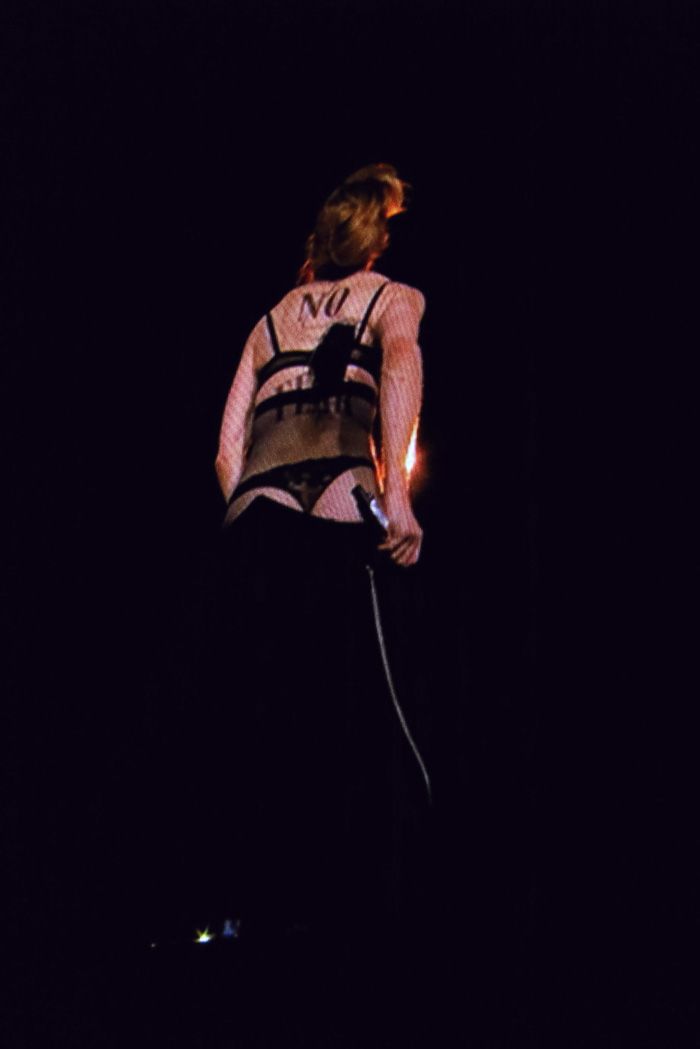 After seeing her, nahiya bigla yung katawan ko, peg ko sya pag 50s na ako!
She reworked Like a Virgin. I honestly like the dancy version of like a virgin but pwede narin toh, maiba naman.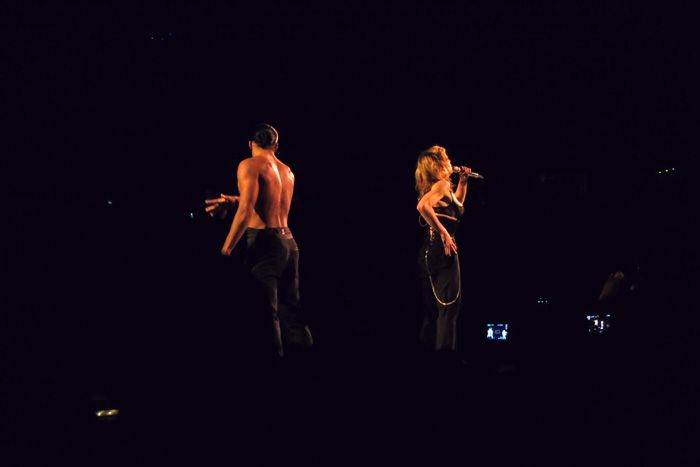 Some concerts, medyo nagpakita ang lola mo. Smain may mga pinakita sya. Peg nya lang si Matt Gozun sa pagpakita ng nippies! And in fair, ang firm ng pwetella nya sa tback!
Here's the video!
Dahil si Madge sya, keri nya kahit maglumpasay! GOW FOR GOWLD!
Last Madonna post up next!
Much love,
D