Madonna MDNA concert review: LAST POST
To most, in sure ang sasabihin nyo.. FINALLY! natapos din! haha!
You can check my MUSIC tab to see all the other posts of MADONNA!
Pagpasensyahan nyo na, addik lang talaga ako sa kanya to the buwis nuhay level. So the interlude for this segment was parang collage. I had to research anong deeper meening ng video na toh. But before i go into that, check the video here first.
When you hear yung mga unang "I've had so many lives, since I was a child" part. You would see Madonna's photos sa video na nakacollage. Sabi sa mga reviews the ending of the 1st part "How many times I've died" deals with how the press tried to kill/bury her career. Tapos with the same collage feel, biglang nagpasok na sya ng mga historical utash both positive and negative tapos may mga situation sa gilid. Some of the characters were Trayvon Martin, Marine le Pen, Sarah Palin, the Pope, Hitler and more.
Halfway through, you would see different teenagers who commited suicide as a result of bullying plus the RIP message and their name. 
The last segment of the backdrop parang resolve yung pinakita nya kasi puro positive images of people kissing: different races, straight couples, gay couples, even older couples and parents with their children. So in the end, with the interlude, pinalakas lang ni Lola Madge yung message nya sa gap 3 post ko.
Eto yung cumocollage levels.
Madonna's ganap.
Sample photo of a kid who commited suicide due to bullying.
After the interlude… 
Eto naman ang outfit ng lola nyo!
Bet na bet ko yung chains ganap! Actually the dress Cheetah gave me is very similar sa chains, sayang lang nga nagchange outfit ako kasi katagalan 101 si lola Madge magpahintay.
She sang I'm addicted na very similar to the album version
More lola madge!
Watch the video here!
Next pegaloo ni Lola Madge, very hippy na 70s. Eto naman for Im a sinner with Cyber-raga. Medyo edited outfit… check here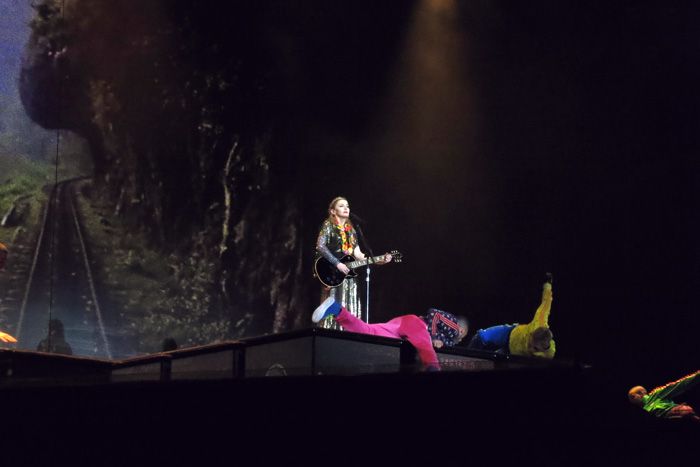 Bet ko yung very parang ankas sa jeep yung pegaloo ng video!
Check her perfomance here
Next song, impossible na d nyo knows.. LIKE A PRAYER! Kung d nyo yan alam, ewan ko nalang sang planeta kayo galing. ALIEN!
When she sang this song, susko, parang lahat ata bata ,matanda, boy ,girl ,bakla, tomboy… LAHAT! kumakanta!
Wala pang athritis! kayang kaya!
Watch here!
Grabe kilabot talaga yung part na toh. Para syang apparition para sakin.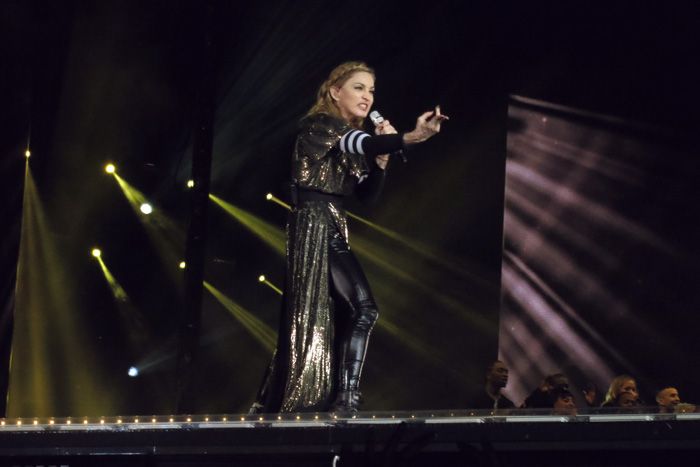 I'm kinda sad na alam ko 2nd to last song na toh…
I dunno kung ako lang dahil super fan, but kahit 4 na beses siguro kaya ko toh ulit ulitin…
The last song was celebraion, walang encore ang lola madge. But damang dama naman na sulit sya.
Eto yung party scene na, Rocco joined the finale and super fun yung ganap.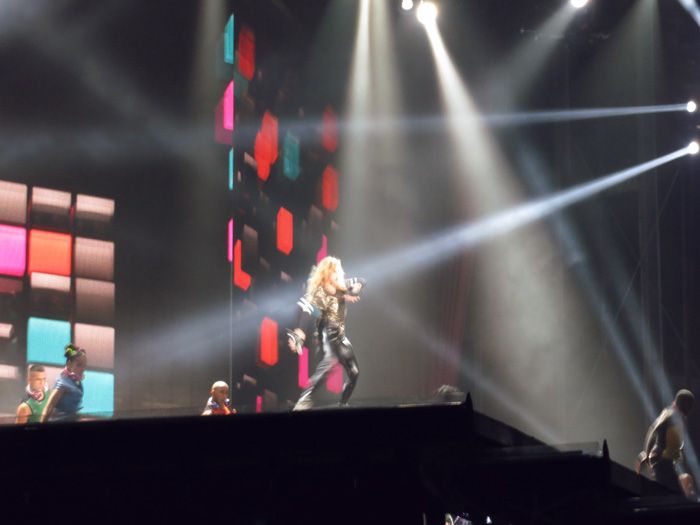 humhiphop ang lola! At very young ang peg!
GALIT SA ILAW!
D ba? parang disco levels!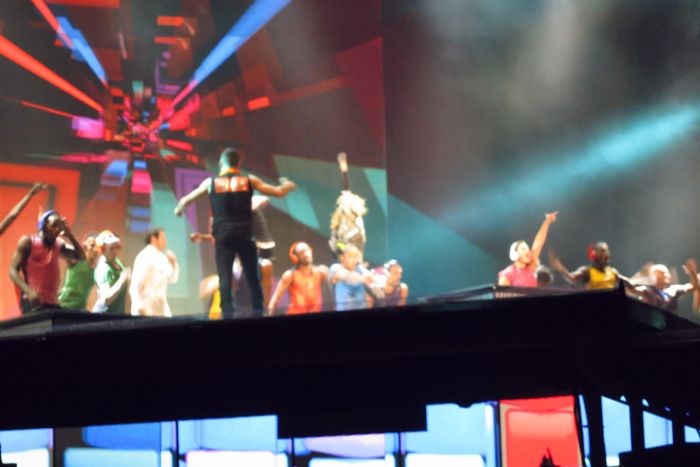 for this segment, nagulat ako sa dancing skills nya. At 50 plus years old, ang daming variation ang ginawa nya for this concert. Eto naman medyo hip hop na young ang dancesteps.
She took of her skirt for this act tapos nakasneakers!
I really hope this is not her last tour… I LOVE YOU MADONNA! Thank you sa pagtiis nyo ng ilang posts nito. Hope mahal nyo na si Lola Madge ko 🙂
Much love,
D