Make your own Vignette using Mandaue Accessories!
I am not the expert in making home vignettes, but that's the whole point! Kung kinaya ko kaya nyo rin! haha! Vignettes are small tableaus in certain parts of your home that gives a house more character. Kung 80s sasabihin ng mudak ko, mga "arrangement" nya! Hahaha!
Vignettes are usually a combination of different things. Actually sakin padami ng padami ang nadadagdag from small trinkets i get from my travels and flea markets. But you need some "anchors" to make a vignette work.
So to actually make this blog post, my first stop is Mandaue Main branch in Ortigas Extension. One thing I love about this place is that.. AFFORDABLE but Bongga mga accessories!
When picking your accessories, I always pick something na may depth, different heights and widths. But in the end, ang important yung bet nyo sya!
Iba ibang materials din para may mas character!
Vases range from below Php1,000.00 to Php1,800.00 max!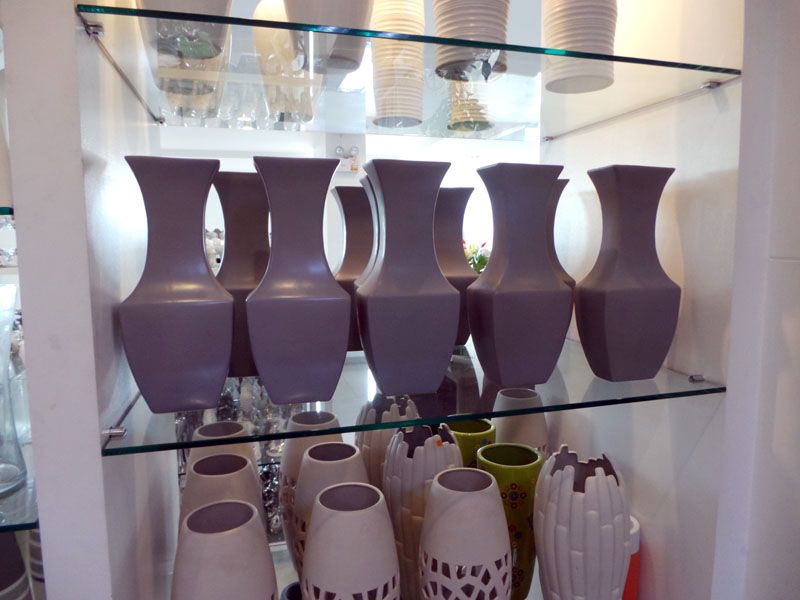 And vases ngayon hindi lang pang bulaklak, since mahirap sya maintain minsan. I use twigs, vines at kung ano pa magaya ko sa internet! haha!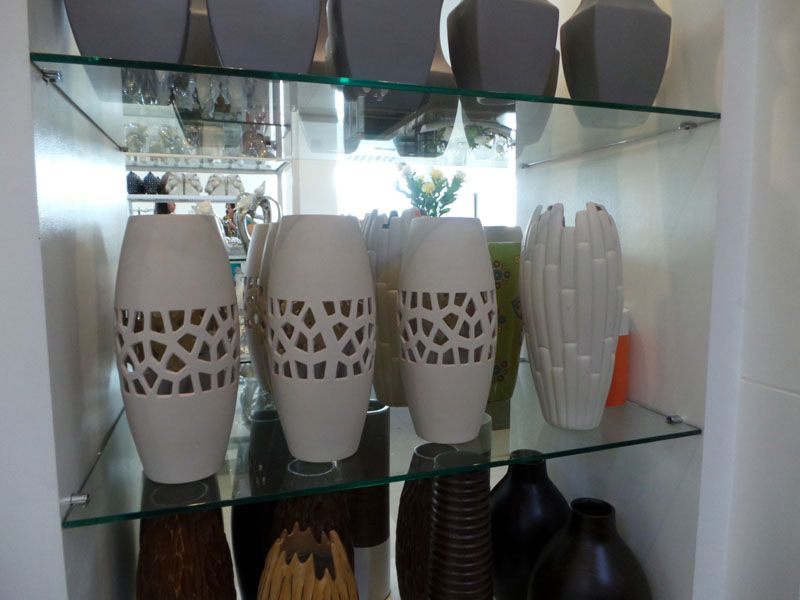 My place is very neutral in color, so sa accessories ako bumabawi ng colors. And the best part is pag na bore ako, madaling palitan. Unlike kung yung sala set ko ang may kulay, pag tinamaan ako ng sapak, mahal papalitan!
I got that printed vase!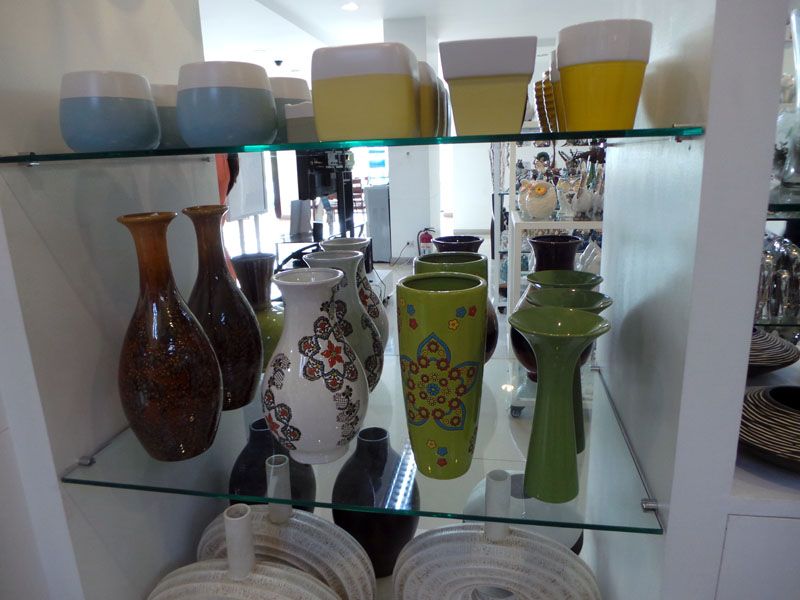 Kabowg din toh!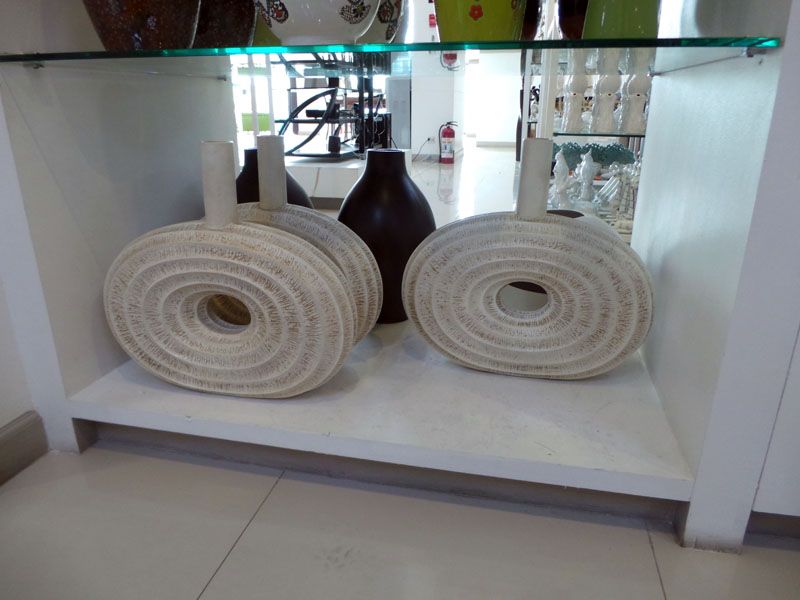 I'm not fond of plastic plants but kung ganito kaliit pwede na!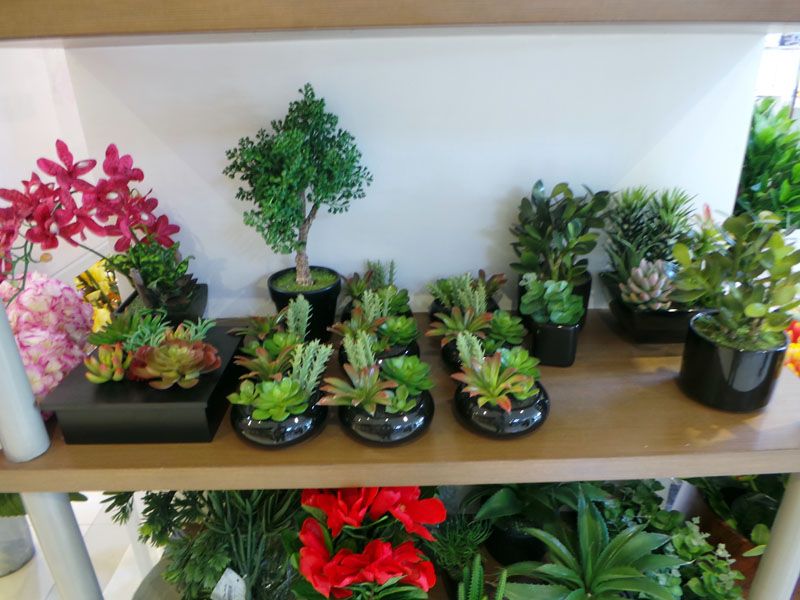 And low maintenance sya if you want some greens.
That's me behind! haha! Namimili ng ceramic balls.
Most of the balls range only from Php50.00 to Php100.00!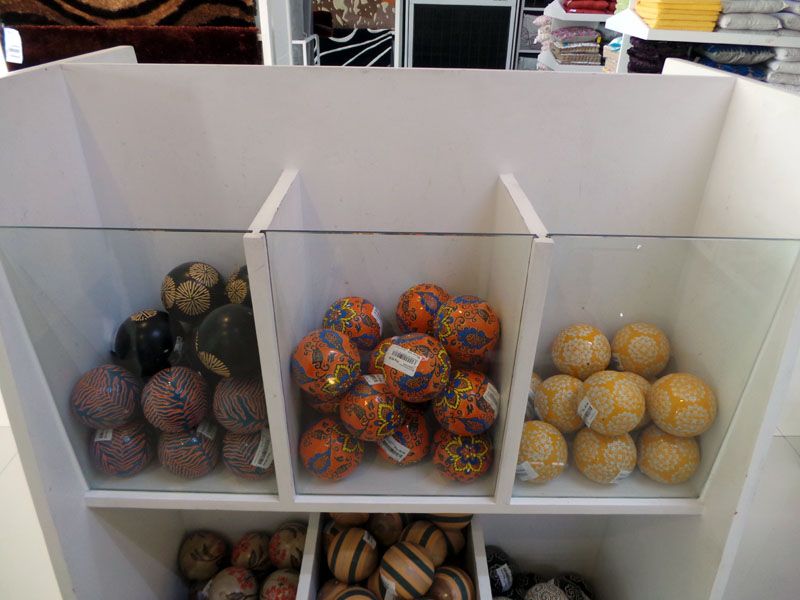 Take your pick!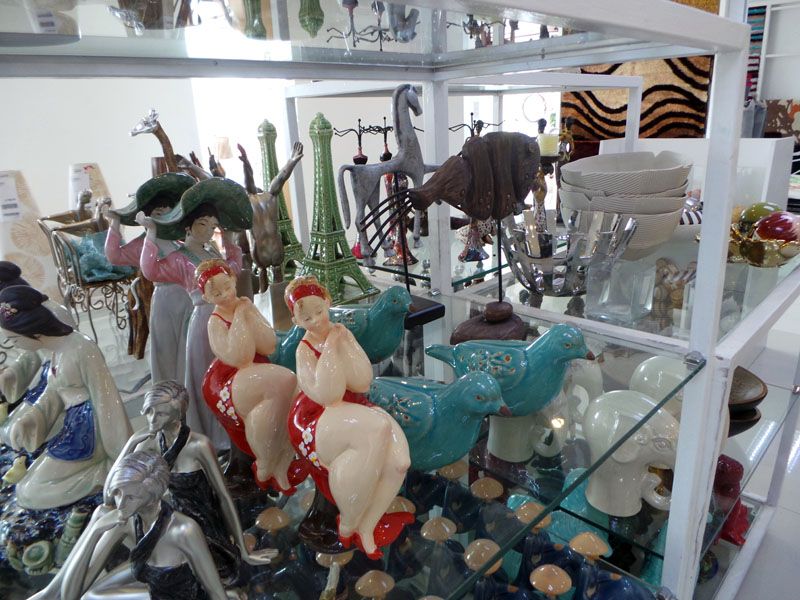 Got this too! Reminds me of yung pinilit ko i-crossstich na ballerina nung bagets pa ako. haha! I'm sure alam nyo yung ballerina cross-stitch na yun!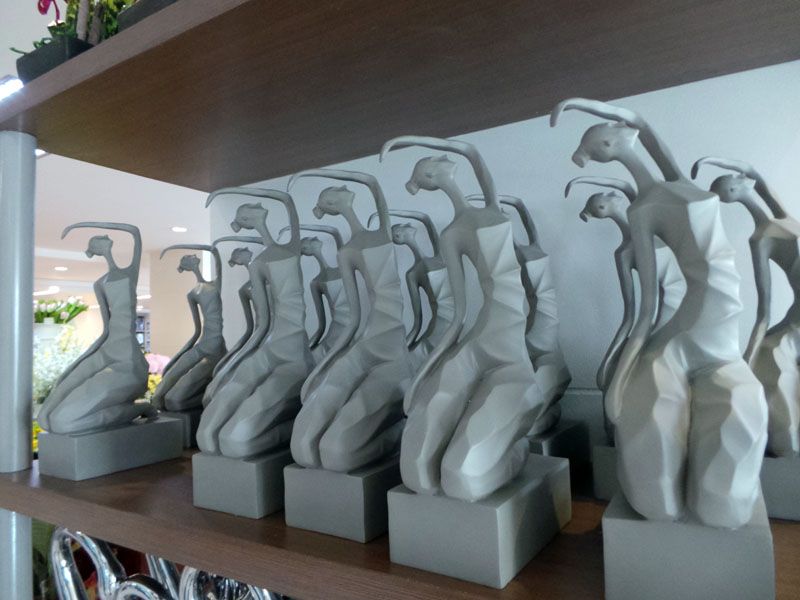 See? Vases and twigs or bamboos!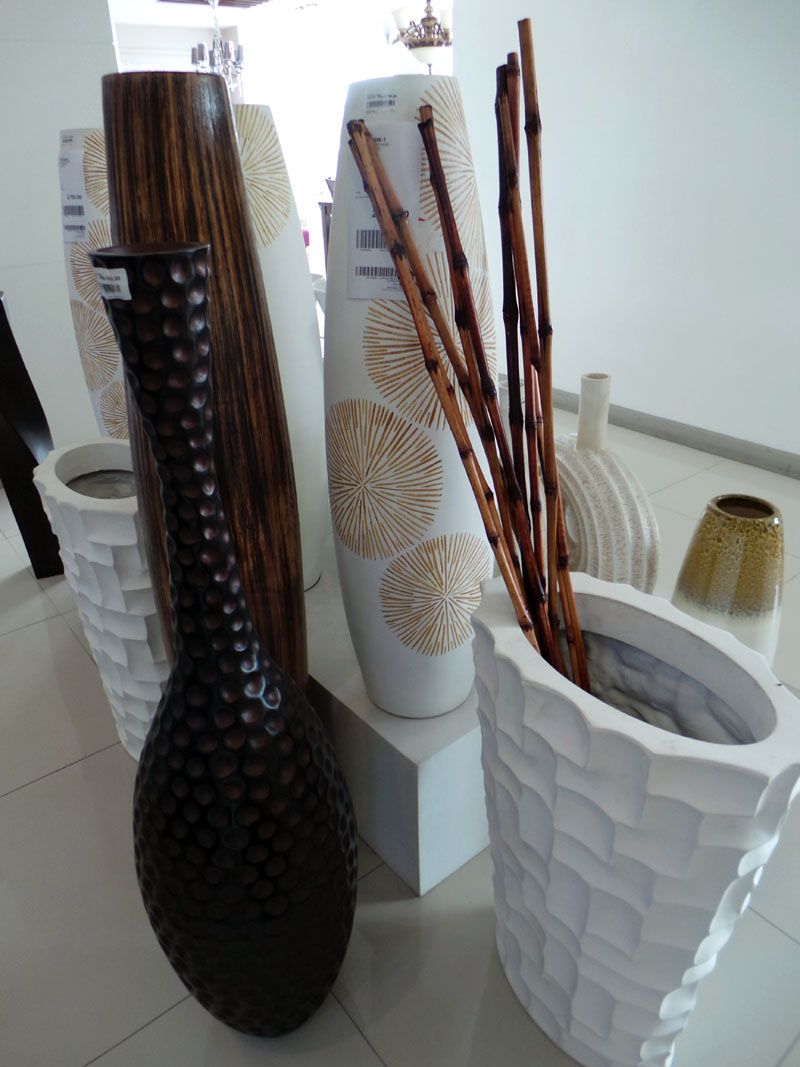 Mix patterns para mas tarush!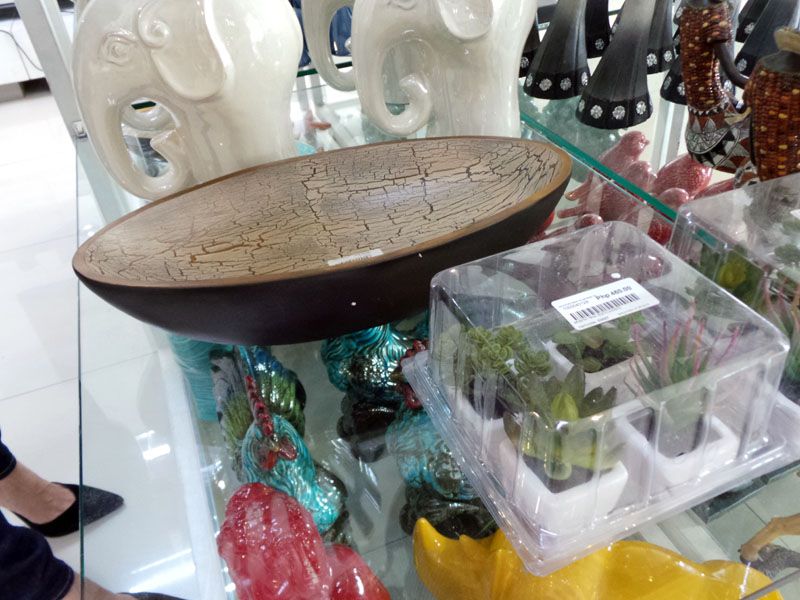 All of these are from Php400.00 to Php1,000.00!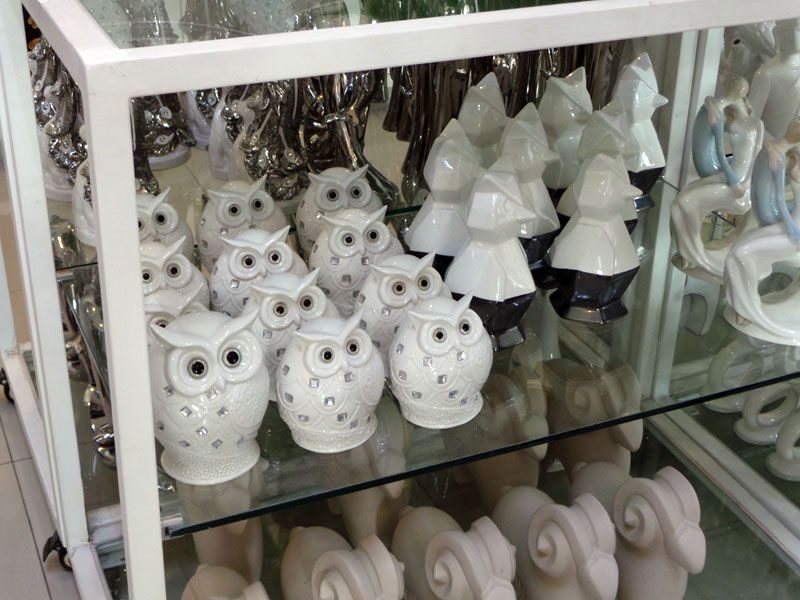 Huli na naman ako may sinisilip!
Big plates can serve as centerpieces or pwede sya display na vertical! Kuha lang ng stand!
They also have wall mounts you can use! I didn't get na kasi ubos na ang wall space ko. haha!
You can pick paintings that will match your mood, home and taste!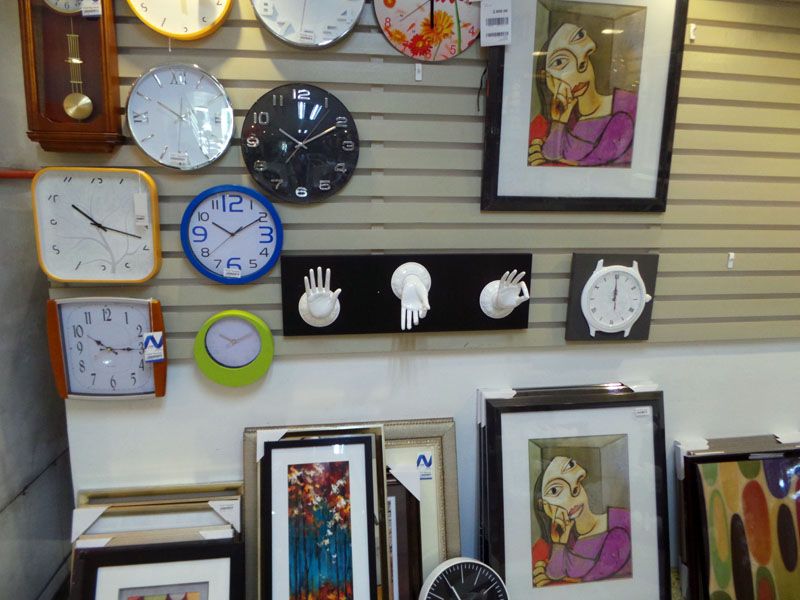 JACKPOT! Love mirrors!!! Pang GGSS. haha! Marami pang iba!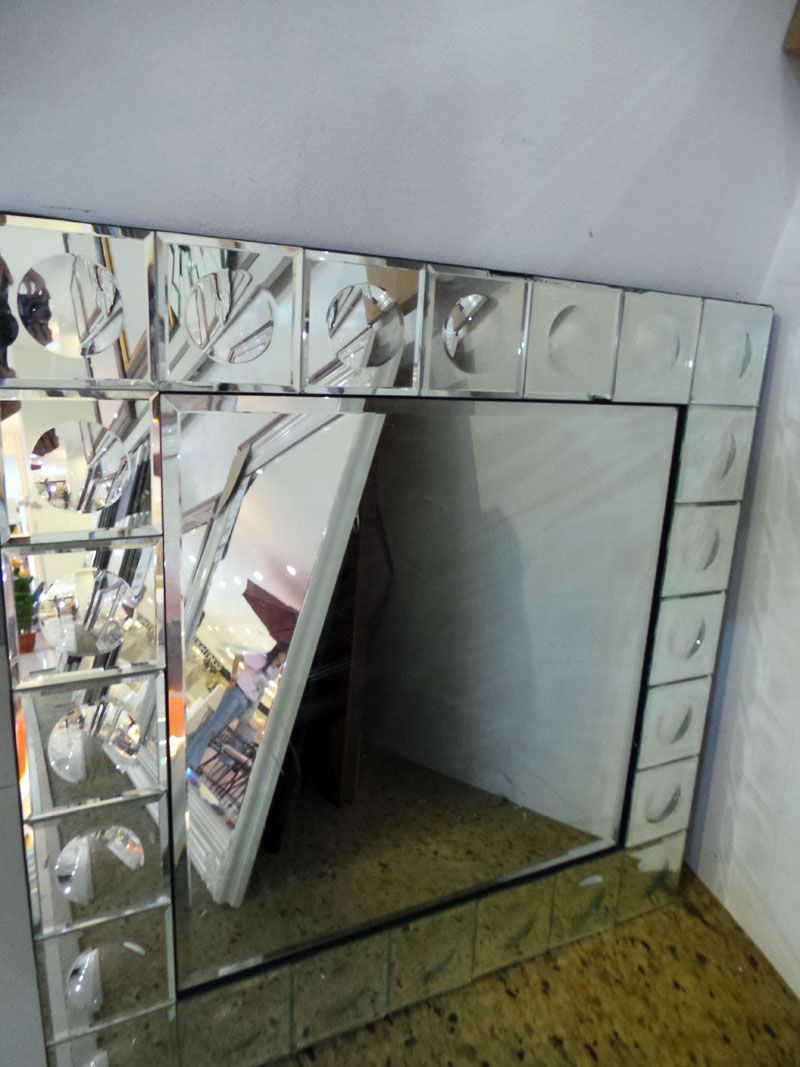 Add some texture, marami din silang pillows!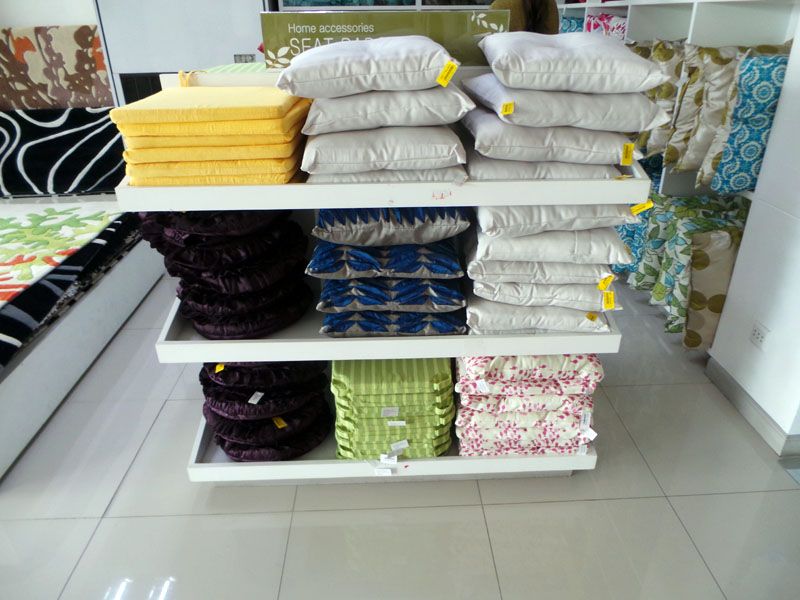 Throw pillows can follow your theme or be totally iba. Parang shock value! That's how I do it in the house.
Lamps are nice sa balur plus nakaka dramatic lighting, maganda pa sa photo!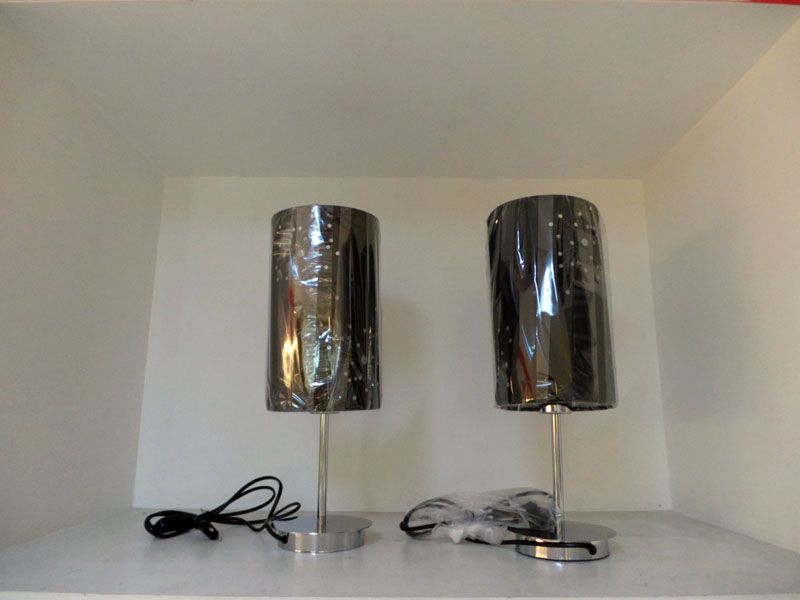 OK, so I'm finally home with my loot! Check nyo!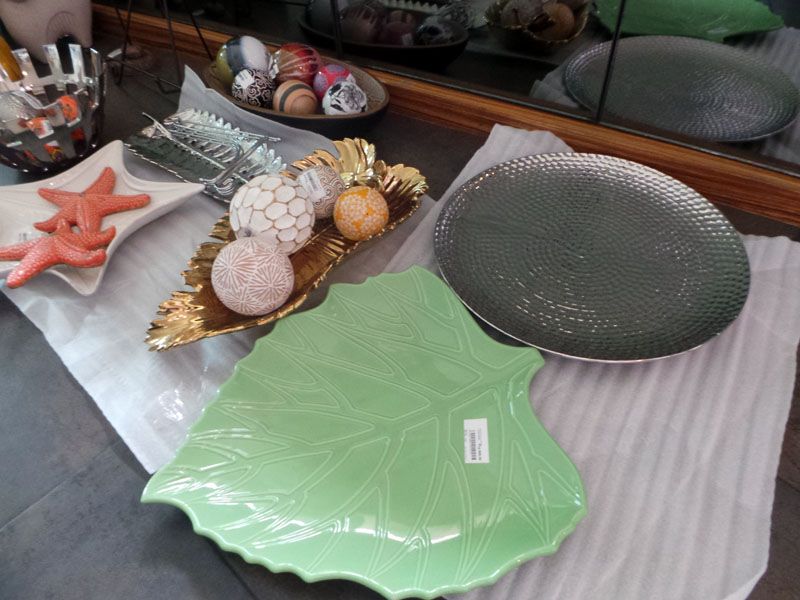 Yan mga inavail ko! And will show you how i put everything together.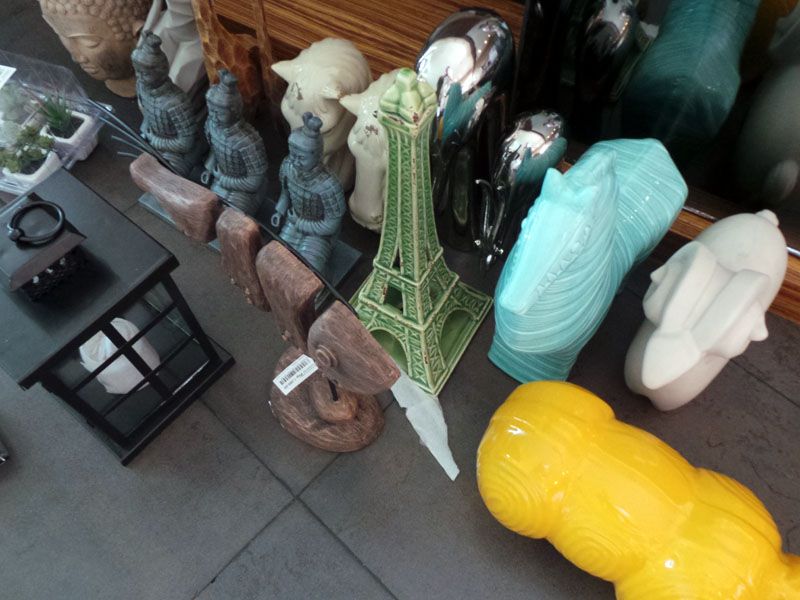 Ang affordable ng ceramic balls, dinamihan ko nga! haha!
 FIRST VIGNETTE
This is one of my wall cabinets. Actually, lalagyan talaga sya ng stand alone aircon, since aksaya sa electricity yun and I prefer the normal aircon. I covered this area with a ledge. So ayun, I was left with cubby holes! Ang chaka! Pero perfect for a vignette!
Squares Mirror (PHP690.00; discounted from PHP2,300.00) || Square Lantern (PHP700.00)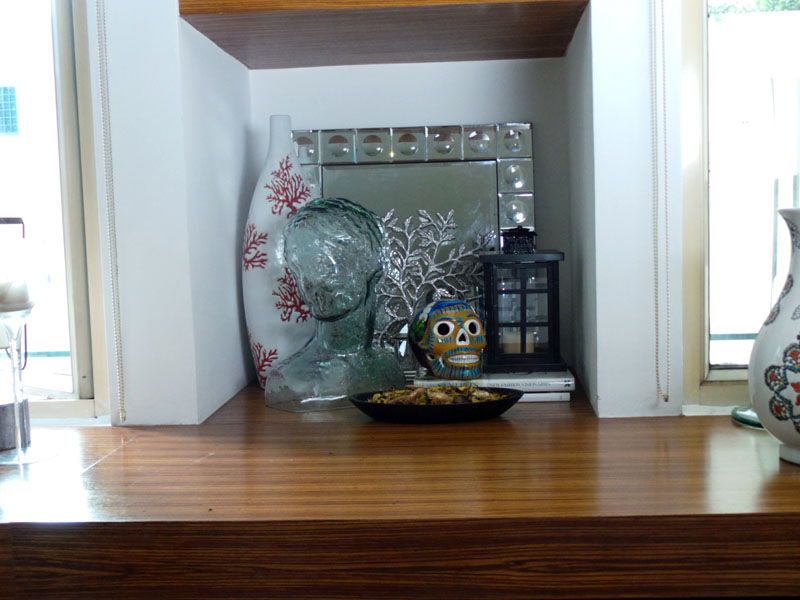 RULE 1: The vignette is you.
So kahit ano pa yan, lagyan nyo ng character by making it a mix of things that represent you. Actually no rules nga if your really think of it, you just have to study the placing. So check out what i did!
The glass head is from my friend Nix Alanon, the skull was from mga bangketa sa Mexico when I went, the lamp is from Mandaue but outdoor talaga sya (but sabi ko nga walang rules… haha!), books on styling, yung potpourri gawa ng inaanak ko for school so parang remembrance, the mirror I decided not to hang but instead gawing backing kasi ang plain nung white wall, and the vase to add color and the silver tree to add depth.
SECOND VIGNETTE
This is more a stand alone. Since may merienda sa balur, and may space pa sa table. I decided to use some to make a vignette. Para mukhang mas pinaghandaan. haha! Judgemental pa naman sila Jake! haha!
Wide Polyresin Plate (PHP700.00) || 4Pcs Mini Succulents (PHP460.00) || Starfish Plate Cream (PHP750.00)
Honey Comb Ball (PHP260.00) || Ceramic Ball (PHP60.00)

Rule 2: Have an "ANCHOR"
Sometimes in making a vignette pwedeng symmetrical or asymmetrical. Symmetrical means same on one side and another kung baga medyo similar heights etc, terno kung baga, but you can do asymmetrical which is not really following a specific form. But always try to have an anchor when doing asymmetrical vignettes. In this case yung plate na nilagyan ko ng stand.
Most of the items in this vignette are from Mandaue! Except for the glass thingamagiggy (yung pang candle.. haha!) which was from Jenni Epperson's exchange gift for me, then the white eggshell horizontal vase is from an old flower arrangement.
THIRD VIGNETTE
This is the table's centerpiece. Or better yet, mga tira tirang balls when i hoarded. haha! I didn't take out the price tags para maniwala kayo na Php60.00 talaga lang sya! (Tinangal ko na sya now… haha!)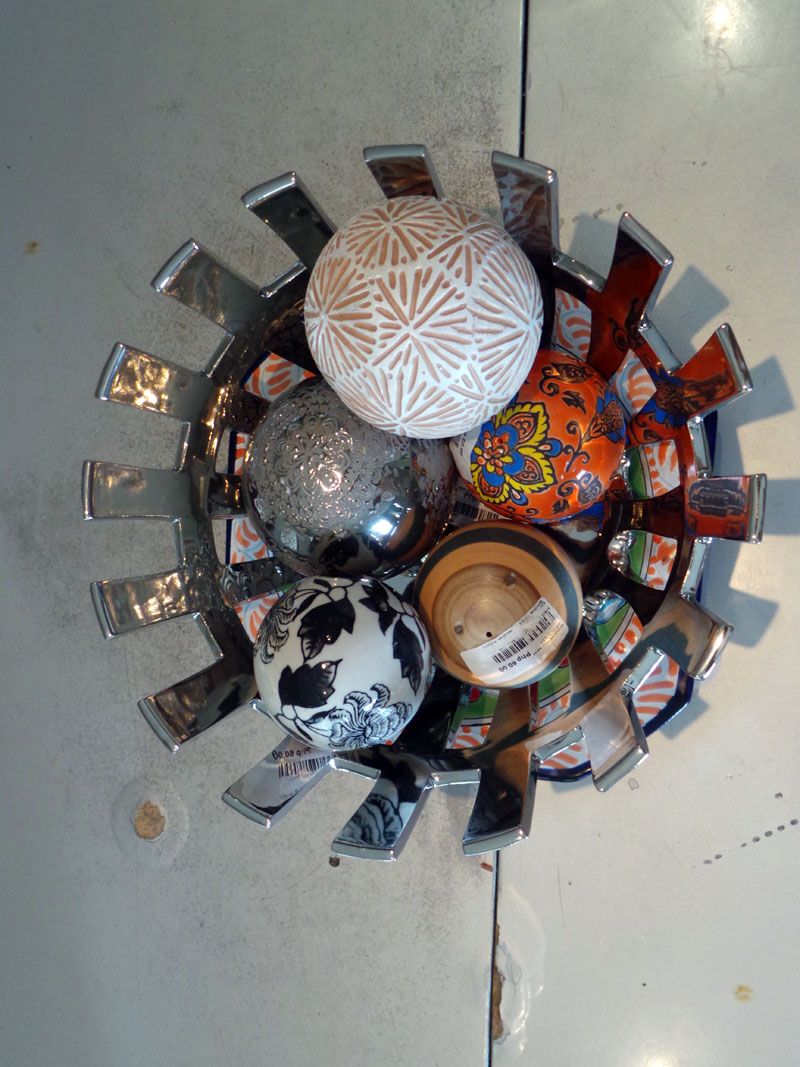 The variety of colors gives it more character 🙂 Nabuhay yung table! And if you can see under may plate sya. I got that also from Mexico.
Stick Basket (PHP900.00) || Ceramic Balls: Small (PHP60.00) – Medium (PHP120.00) || Polyresin Ball (PHP210.00 )
Rule 3: Height is might
I like some assortment in height. This is actually my "extras" table. Kahit hindi ayos, pwede parin! So usually i like moving things around in the house. And since hoarder nga ako, ayoko pa-box any of it. So i put the extras in one corner. I move it around pagnabobore ako.
Here are some more items which you may like!
Buddha Head (PHP500.00) || Ceramic Balls (PHP60.00) || Long Neck Giraffe (PHP700.00)

FOURTH VIGNETTE
This is the upper cubby hole. So technically, you can;t really see the white backing so no need to put attention there since naka-LOOK UP (very Ryzza mae) ka when you see this vignette.

Again! Assortment of thingamagiggys! The painting is from Phoenix or my friend Nix Alanon, the Eiffel is from Mandaue and adds color to the vignette, the shell we painted silver pasalubong ng driver ko from his province Aklan, the sculpture I got from an auction ung fund raising ni Judai for Ploning (sabi ko sa inyo may chika lahat ng items eh! haha!), The branches are actually bookends na ginawa kong display, then the vases were from my old unit pa when I was in high school if I remember correctly!
Eiffel Tower (PHP800.00) || Ram (PHP600.00)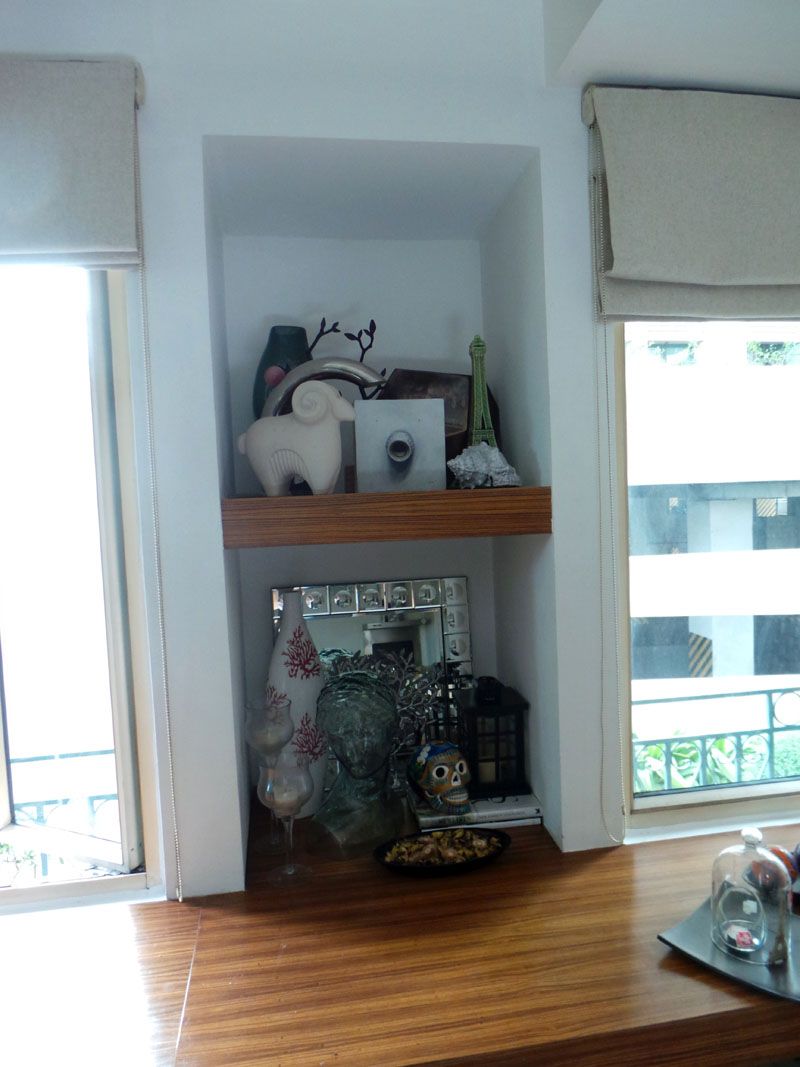 FIFTH VIGNETTE
This is by my window area na sabi ni Milan..more is more ka talaga noh? haha! Pag tinotopak naman ako nagbabawas, but just to show you i mounted all the vignettes.
Starfish (PHP200.00) || Chop Fish Table Decor (PHP1,200.00)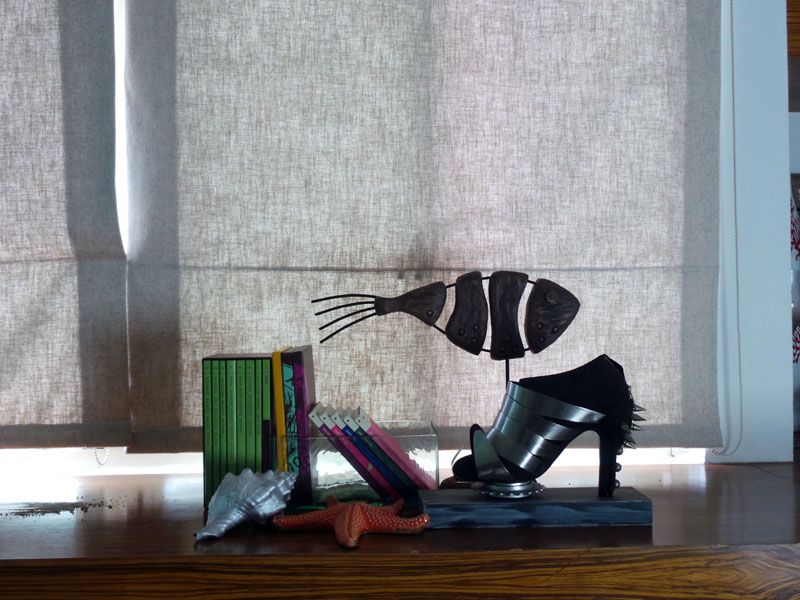 RULE 4: BOOKS MAKE IT WORK
Eto naman ang chika dito! haha! I have a lot of books to the point na ubos na ang bookshelf ko. So ginawa ko na syang decor. haha! Actually quick fix sya for added color, height, volume (parang buhok lang noh? haha!).
The shoe is from Kermit Tesoro, pair yan nung isang sinubmit nya sa museum in Sweden, the block under the shoe is actually a candle holder that I flipped and made into a stand, the glass contained is actually a flower vase that i used nalang for books, and again another shell from my driver na tinernohan ko ng starfish and fish stand from Mandaue.
RULE 5: Have a Theme
As you can see, i really started from shell, and added "beach/sea" items around.
SIXTH VIGNETTE
PASENSYA NA KAYO! At fail etong si Mavs magphoto. Wala kasi si V so we don't know how to work the free standing flash! haha!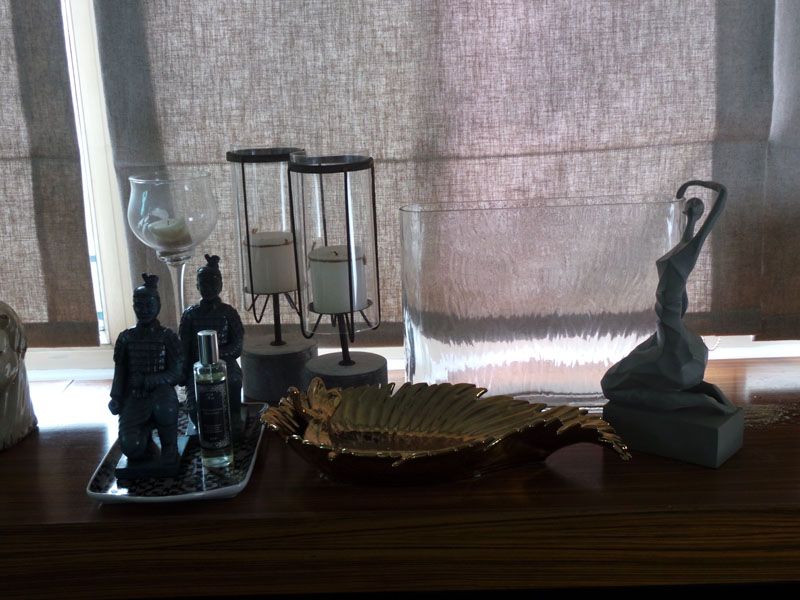 So here naman i worked with similar color. All grey. Ahh, baka tinerno din ni Mavs dun kaya grey yung photo. Haha!
Lady (PHP950.00) || Warrior (PHP250.00) || Gold Leaf (PHP1,200.00)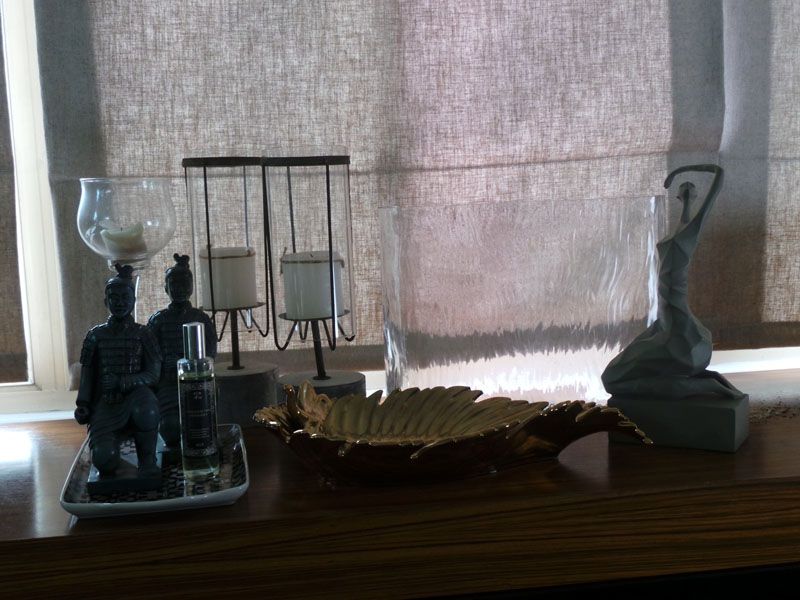 Rule 6: Mix and Match!
See how i utilized my silverware na plate as a decor since hindi parati nagagamit eh. Then the horse bookends, yung isa pa side, isa pa harap (wala lang.. masabi lang artistic..haha!), and keep all old candelabras! Fave ko sya!
Horse Book End (PHP700.00) || Candles – Part of the Truncated Candle Holder (PHP750.00)
SEVENTH VIGNETTE: Oh Mavs, we can see your reflection! hahaha!
Hidden meanings kung may hidden mickeys sa Disney! haha! I like my house to be full of surprises kahit ako lang nakakaintindi. Since the book there is Art of War, i decided to put the Chinese soldier on top of it. Then hinabol ko yung height ng painting by adding the roman looking figure and the brass sculpture on the side.
Silver Leaf Plate (PHP400.00) || Warrior (PHP250.00)

EIGHT VIGNETTE: I need a bigger side table, so instead of buying a new one.. i got the Octagon Mirror and made it a table top!
Rule 7: Add pops of color!
I got all the bright colors na ceramics sa Mandaue and scattered it sa house! Check out the yellow display and contrast with the orange starfish!
Octagon Mirror (PHP2,100.00) || Hippo (PHP800.00) || Starfish (PHP200.00)

Here's another ceramic animal with a pop of color!
This is my Memory lane area…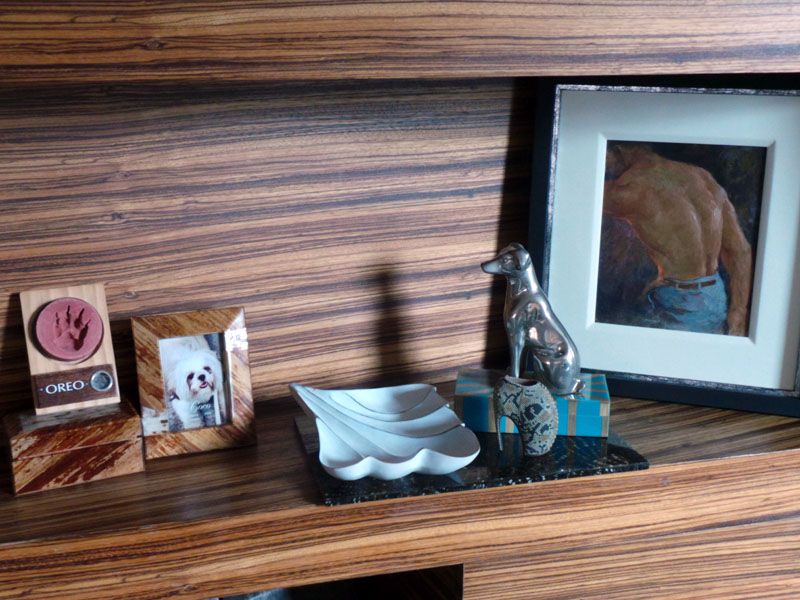 I lost my 2 dogs, Coco (17 years old..human years ha) and Oreo a few years ago. So this area is for them.
FAN LEAF PLATE (PHP650.00)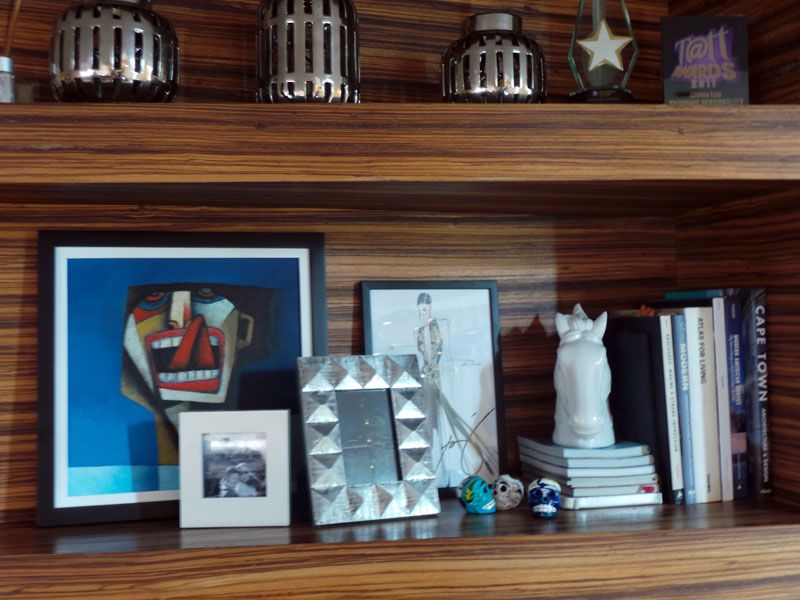 All over my house you will see different things from my friends. The sketch of Rajo is there, postcard from a friend in Paris na nilagay ko sa frame, photo of my bestie during our first Europe trip together!
So enjoyin nyo yan! Your home should be full and overflowing with character, memories and trinklets from your trips. Masaya yan! make your vignette! I think I showed you that hindi naman kailangan mahal, ang important is thatit's very personal 🙂
Like their FB: https://www.facebook.com/MandaueFoam.Ph
Follow them on twitter: https://twitter.com/MandaueFoam_Ph
Check their website: http://www.mandauefoam.ph/
Check out a branch near you: http://www.mandauefoam.ph/branch-locator/
Much love,
D