MDNA: Preshow and 1st gap
WARNING: LONG LONG POST
This is LOLA Madge's first outfit. She worked with JPG (na nasight namin from my background post) and Jeremy Scott. Alexander Wang, may Herve din daw, Prada shoes and D&G made the clothes of the band and vocalists. Fausto Puglisi also made mga custom vest and ram hats, plus of course mga Jbrand jeans.
But for this specific outfit, this came from LOLA MADGE's line called TRUTH OR DARE (if tama research ko). Meron din shoes yan, all out this fall 🙂
This is it! Let's do the first gap and the preshow. Remember, some videos and photos are not from me. Para lang full experience. Since we didn't have a photographer pass, hindi madala ni V yung giant camera nya. And since ang dami kong kinuhang video, naubusan pa ako ng memory card and battery. Lahat na ginamit ko Iphone, blackberry and all.
So here it is, right before the show. I can't say super duper aga, i'm sure may mga nagcamp out levels. But we were sakto lang. There are a lot of different areas, yung sinasabing golden triangle, by lottery and ni rraffle ni LOLA MADGE yun. While the Golden Cirle , where we are chambahan yan. Chichika ko sa inyo paano ko iniyakan para makuha yun. D sya umubra sa website website lang. IYAKAN LEVELS talaga. Malapit man sa stage… ang kagulow lang is walang upuan but kahit nga 24 hours ako nakatayo, kakayanin ko for Lola Madge!
Also, this post has a lot of videos. So better ata na itry nyo load muna lahat before reading and playing para in order. As in blow by blow talaga itich. Try ko walang mamiss para sa inyo 🙂
Pasensya na sa colors ng camera. Hindi ako marunong magset. haha! Kamukha ko tuloy si Snooki ng Jersey shores sa pagkaorange.
I was gonna wear something heavy but buti nalang i grabbed my malabangus na outfit. Dahil matagal tagal pala bago kami makaupo. Baka tumoloy yung scoliosis ko kung tinuloy ko yung damit ko na may bakal bakal.
Maaga palang, box office na!
Yes, you have no choice but tumambay sa sahig.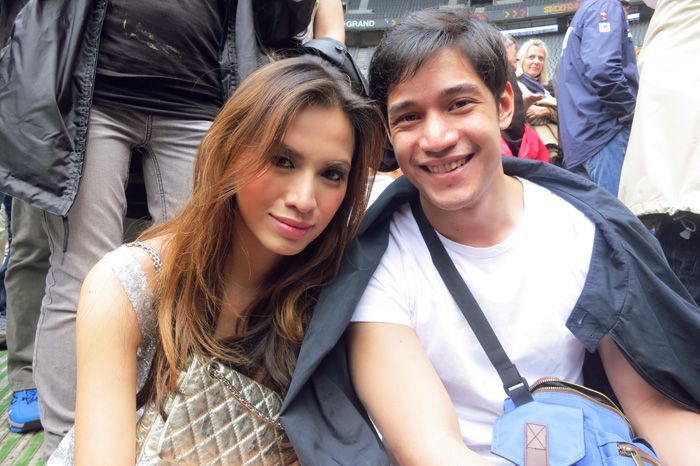 Tiisan for MADGE!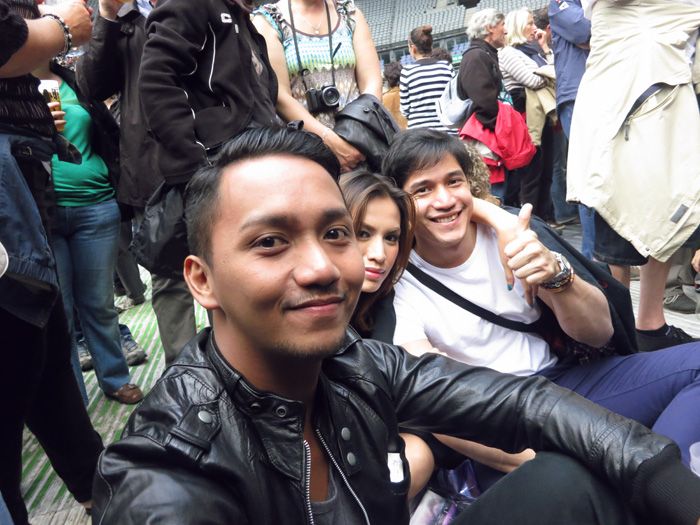 D + V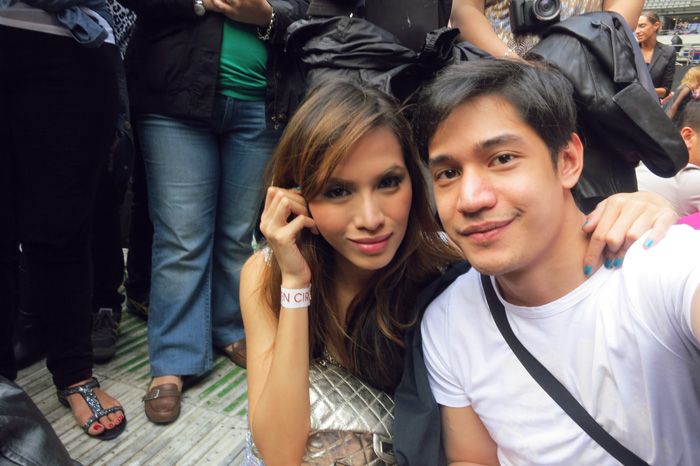 1 hour ako nagsmokey for Lola Madge. Hhaha!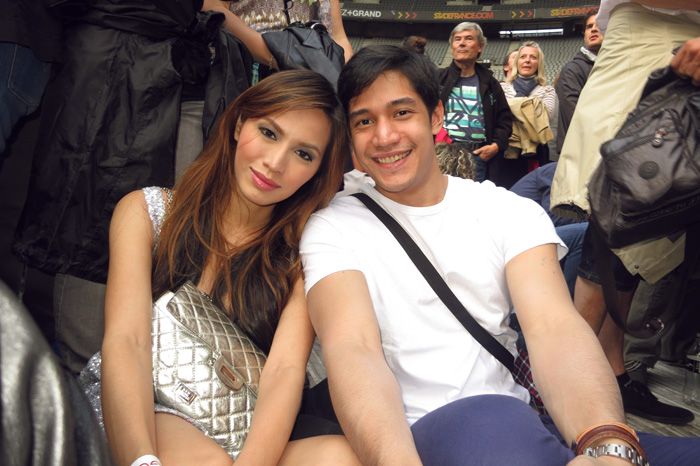 MDNA!!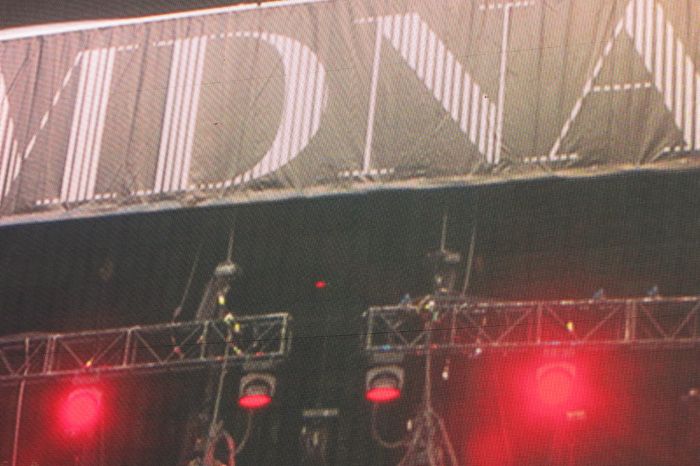 Here's V na todo ala commentator. Halatang halata na wala pa si Madonna at naiiyak na ako. Trust me, maiintindihan ako nang fanatics. As in lahat na hiningan ko ng tulong para masight si Lola Madge.
 Eto naman version ko….
So then, like dun sa backgrounder chuchu na ginawa ko. Ayan, ulitin natin but more in depth with videos and photos ganap.
Martin Solveig started the show!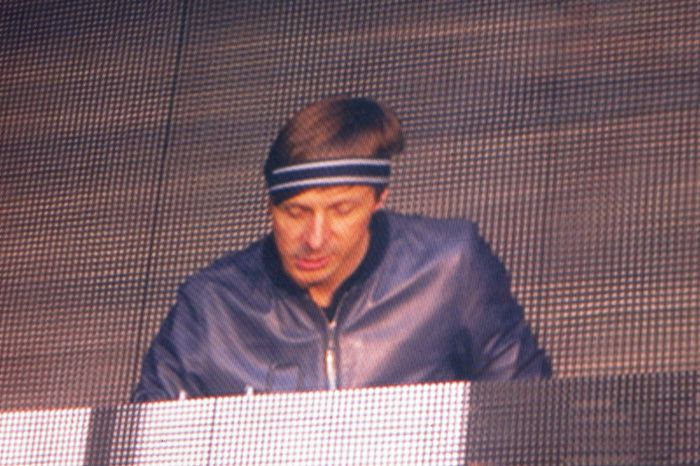 Infairview, napakanta nya si V. Yan ang favorite nyang chuchu in PARIS.
D sya papakabowg kay V.. kumakanta din ang lolo mo. SANKAPA! DJ na singer pa!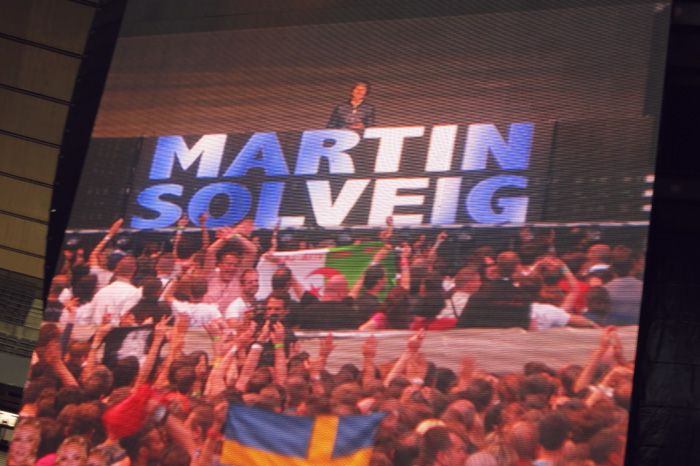 Kataasan ang energy ng lahat!
I don't know if bet ko ba talaga yung kanta or super excited lang for Madonna na kailangan ilabas ko yung energy somewhere…
Nung biglang may medley syang plaplay.. yung mga bonggang dancers naglabasan!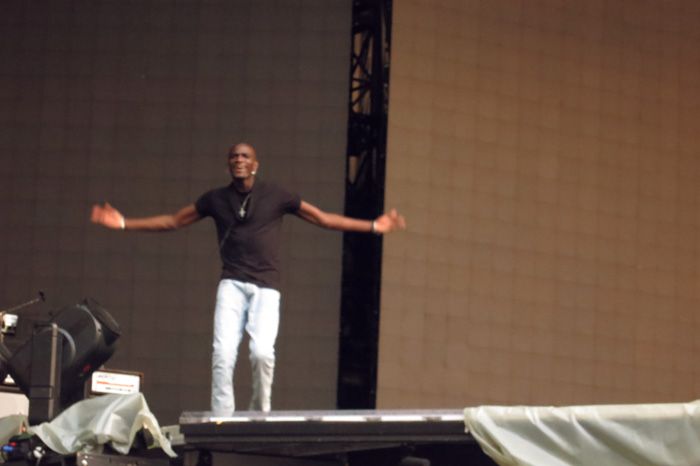 Kaya naman pala dahil eto yung medley nya…
Padami na ng padami ang utash!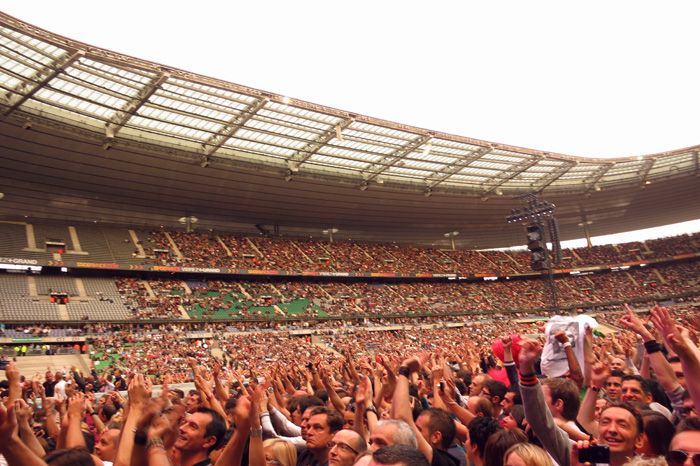 He played HELLO daw 🙂
The next guest was WILL.I.AM of Black eyed peas!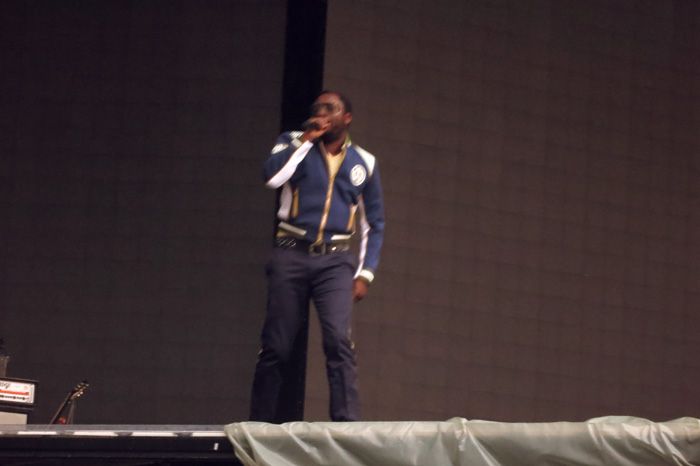 Of course ang national anthem ng sayawan ang kinanta nya 🙂
Isa pa sa hits nila!
I'm sure memorize nyo toh!
Ok, so right before the show of MADONNA.. eto na!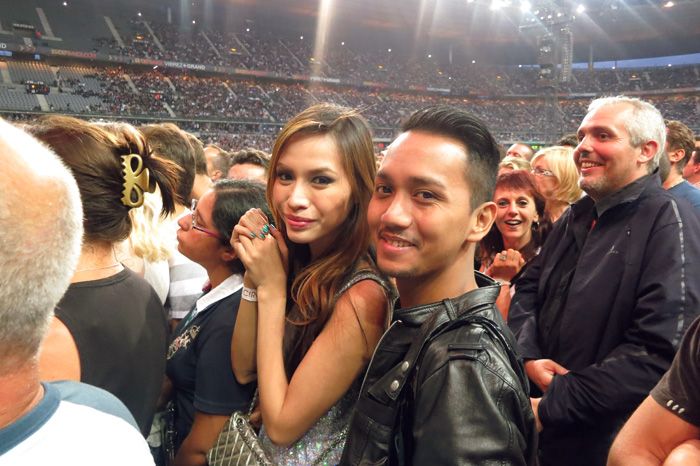 The crowd went crazy nung pa start na!
The set started ng may haunting sounds… Kampana levels sya. Then yung LED screens looked like a temple.
May mga monks na lumbas tapos may giant golden "palayok?" na biglang nagsway.. all the way to the audience!
Golden palayok???
You can see my excitement here.. napabulong nalang ako ng she's here…
Biglang entrance LOLA MADGE! I LOVE YOU!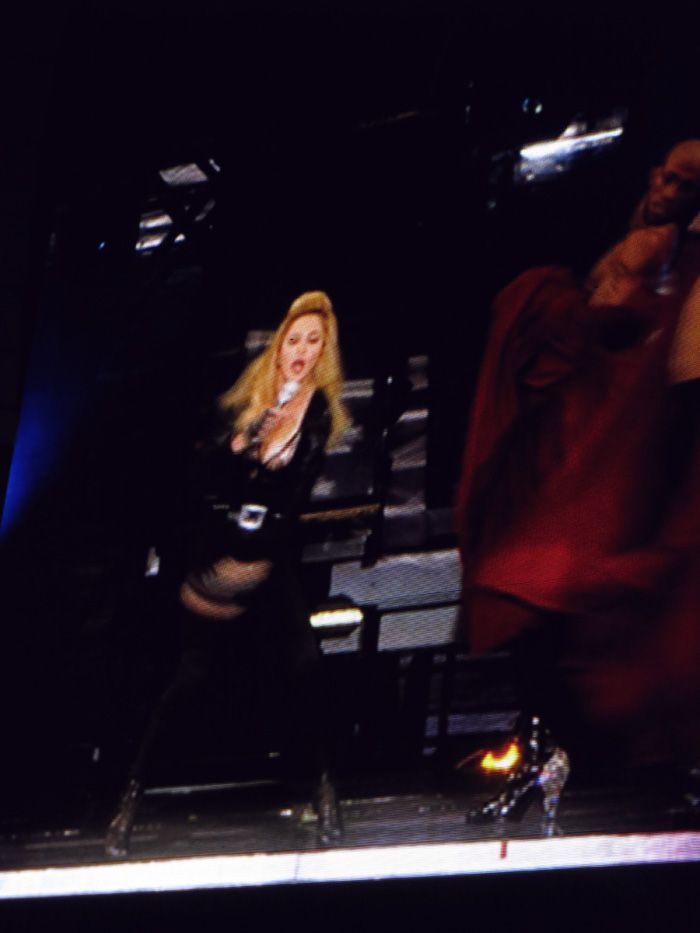 ARRIVE! Glass hatters and there you go! Si Madonna!
I have to say, wala talagang tatalo sa kanya!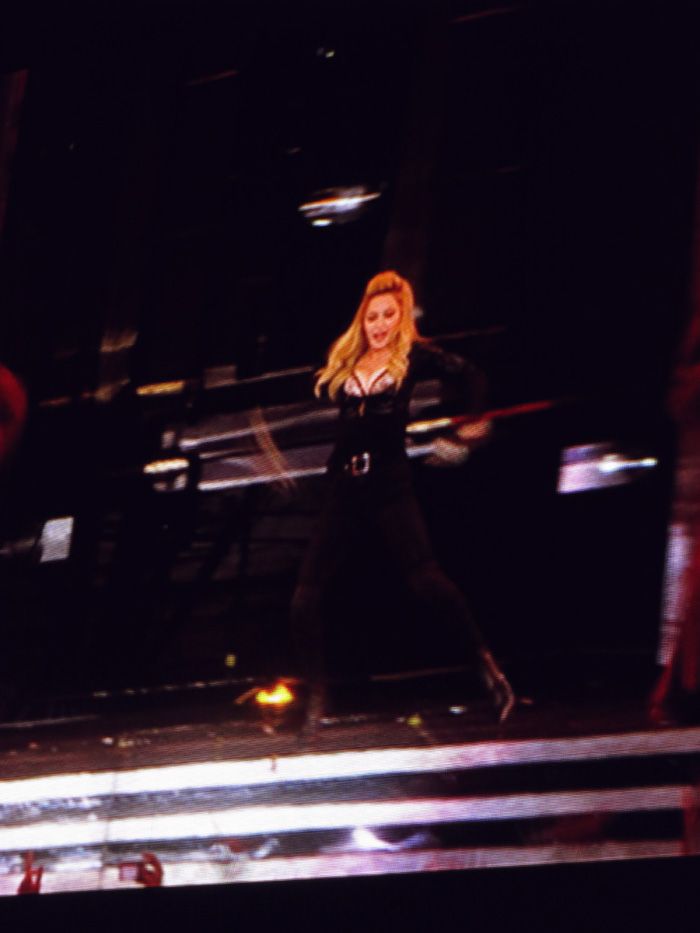 Can you believe she's 53???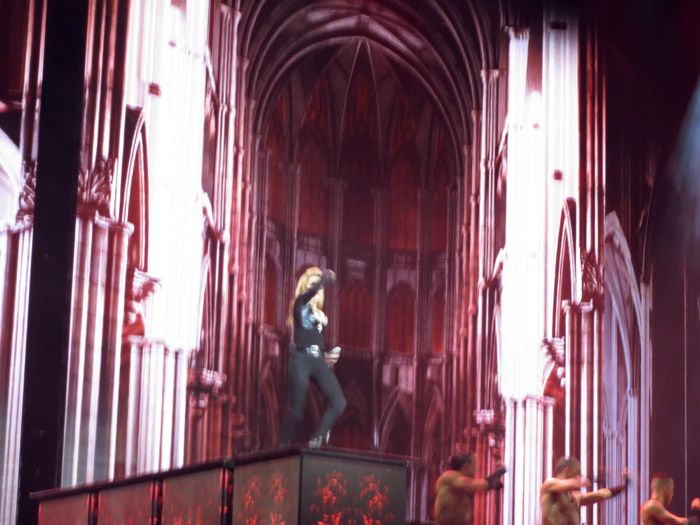 To watch the full opening with Girls gone wild! Eto na! I borrowed from the net! Listen closely at talagang pinakingan ko sya at parang may exam ako dito.. You would hear "Material girl" and whip sounds ng "Give it to me".
Next song nya.. REVOLVER. She was going to our side so we were able to grab some videos. Pasensya na iphone ata karamihan.
Inikot nya ng bongga yung stage with a gun. And nagstart yung kanta just like the album na may parang gun shot. Then sa background, you would see Lil Wayne sa screen.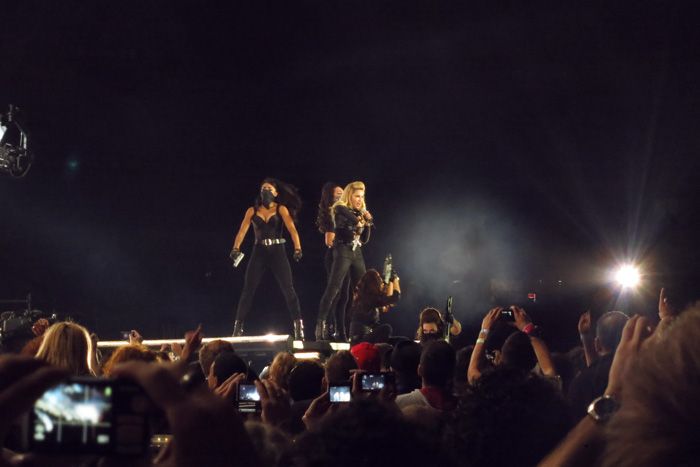 Walang kupas si LOLA MADGE!
Nahiya naman yung likod ko.. gotta work out.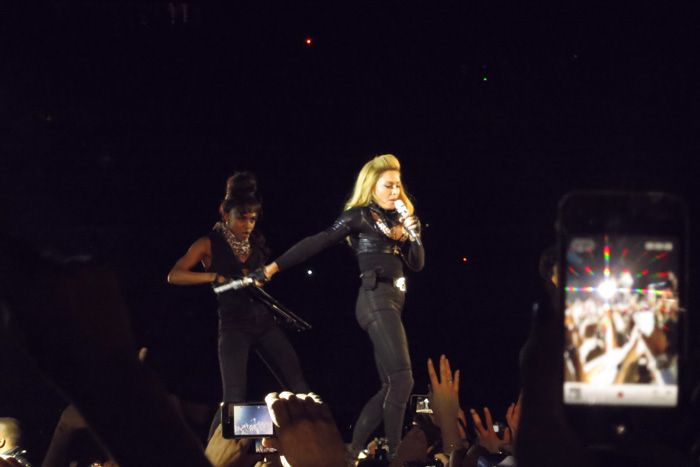 Here's a video of REVOLVER performance for you guys!
Next song was GANG BANG. Parang set in a MOTEL room ang drama. Biglang may kahon na lumabas na may bed etc.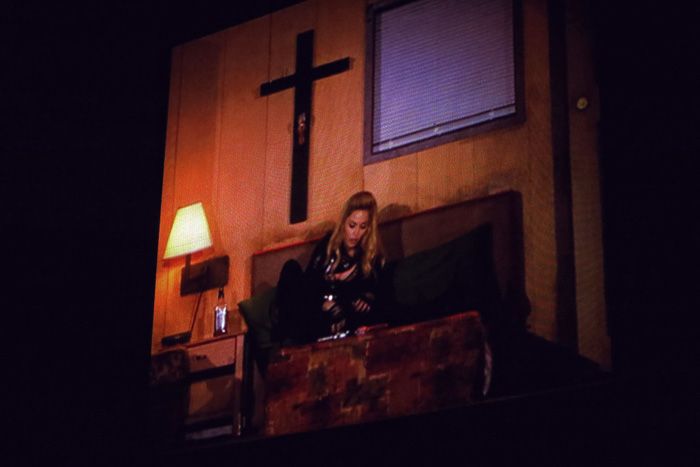 Parside Motel bedroom ang setting. The song starts with police sirens.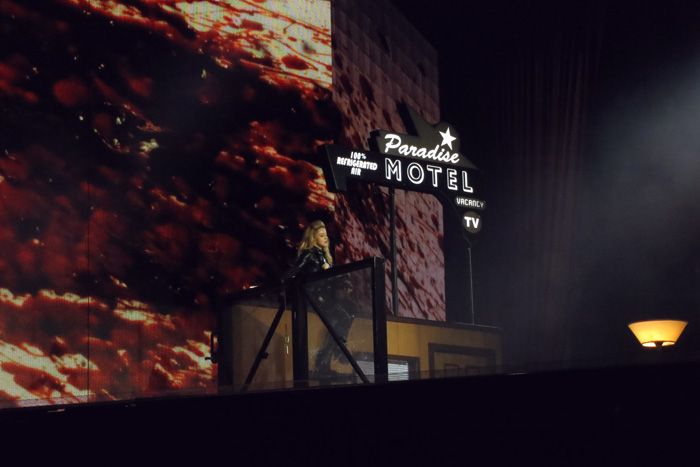 At walang pakundangan sya umakyat ng pader. LOVE YOU!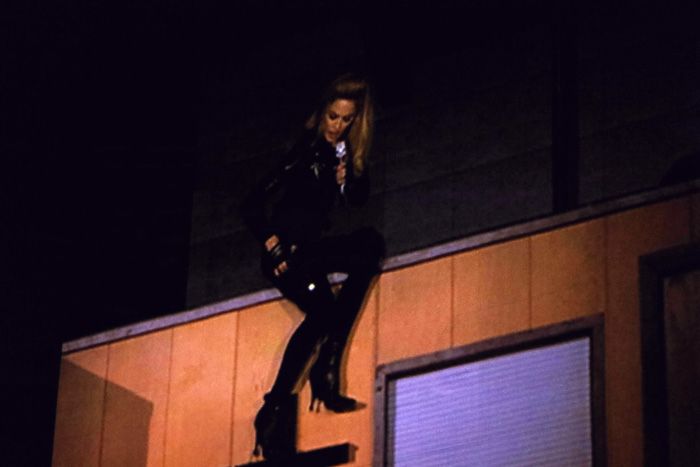 The LED had blood splatters na background which you would see sa window. May parang solo guitar act and spoken chuchu na nagaganap sa song 🙂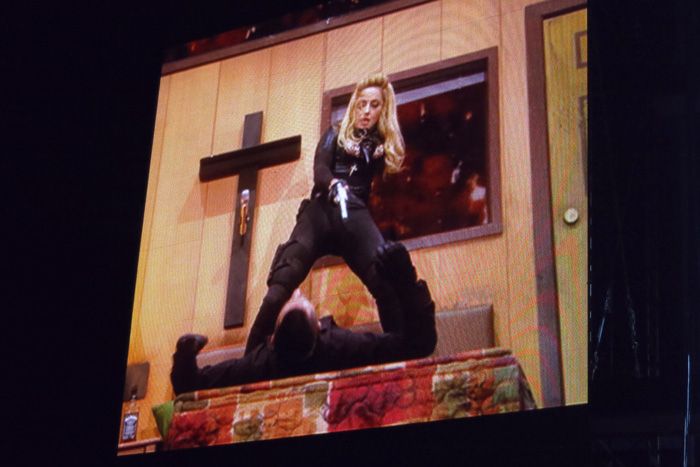 Medyo may drama dramang ganap na habulan
During the guitar solo
What is SEXY! at 53 pa!
Watch GANG BANG HERE!
Gusto ko maiyak! She was this closeeee!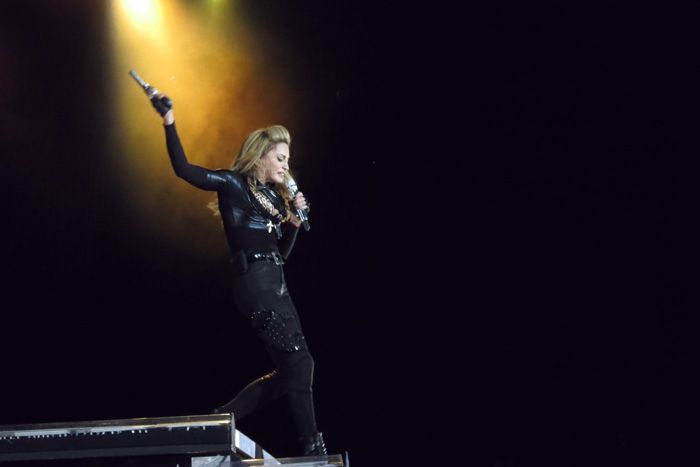 Nung kunwaring nahuli nya na yung humahabol sa kanya… biglang ETO NA! PAPA DON'T PREACH! Parang may vuktures or ano man na kumakatay sa kanya.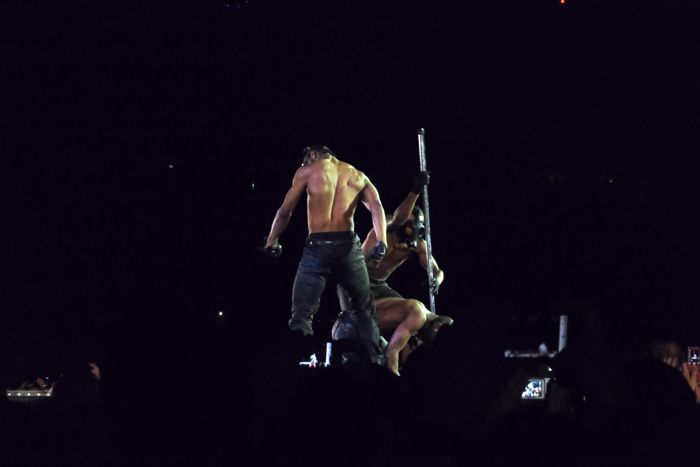 Papa Don't preach!
The next song was HUNG UP. Pero iniba yung version. You will hear parts of the opening na may ACT OF CONTRITION prayer and "Oh my God"
Hung up here!
The next you would see LOLA MADGE nasa guitar!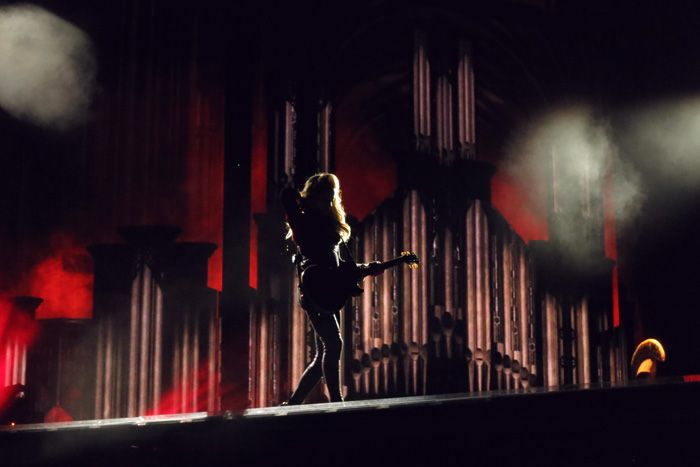 At kahit anong ganap hindi nagugulo ang monay sa hair!
TALENTED PALA TALAGA ANG LOLA NYO!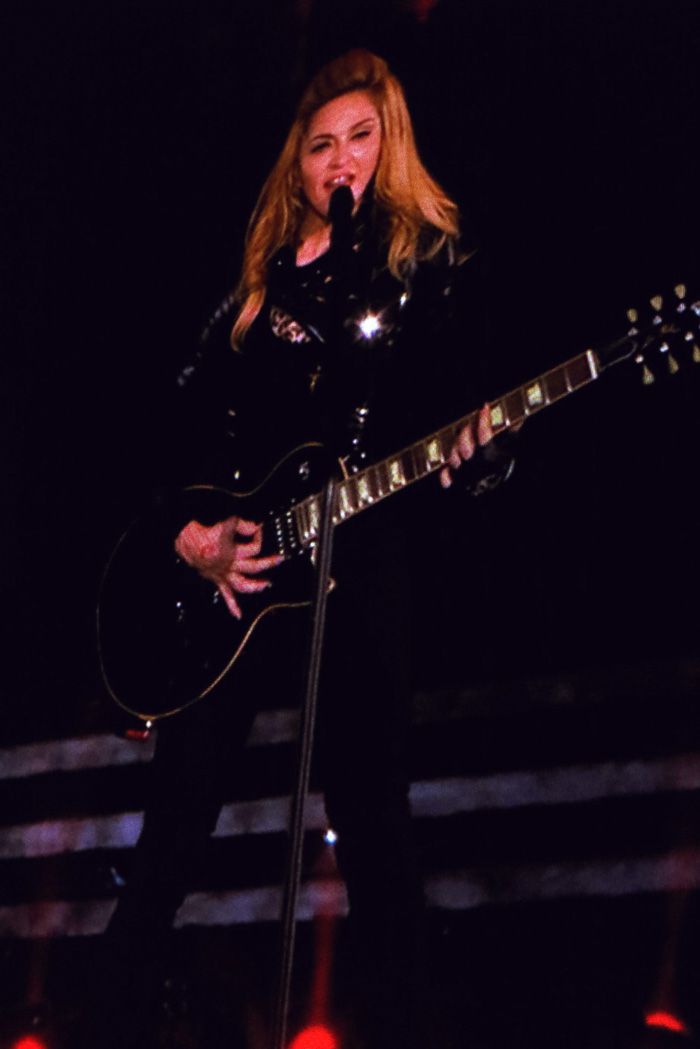 Nicki Minaj was on the LEDS
Na nakatodo blond wig!
LOVE LOLA MADGE!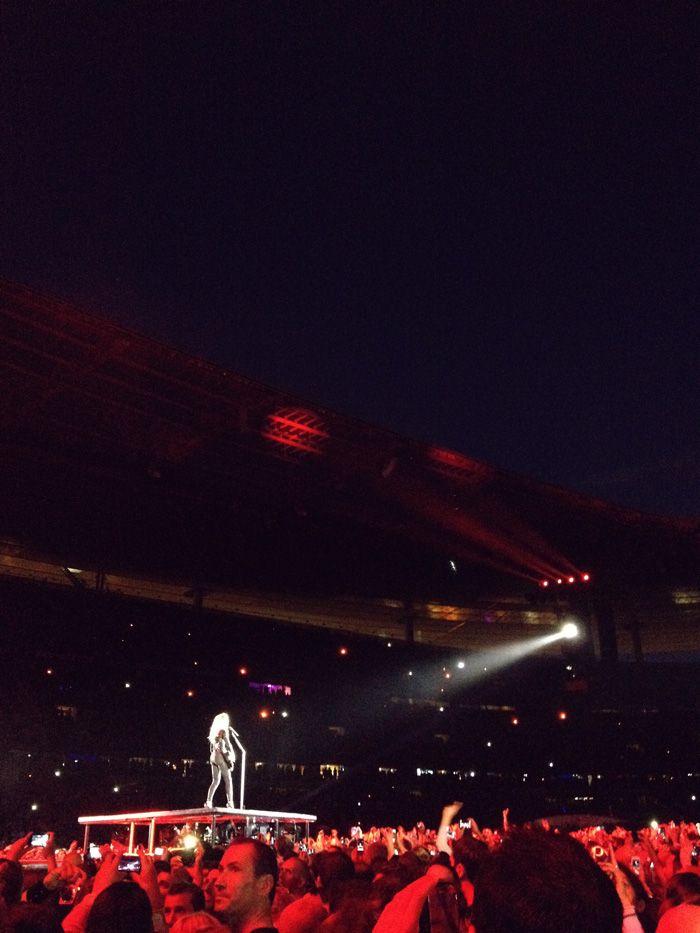 I DON'T GIVE A for the next song! 
Then this is the end of the first outfit change! So interlude na na parang cemetery, coffins and biglang sa ending may TOMBSTONE na may M.
You would here HEARTBEAT from HARD CANDY
Halatang halata na ba pagkafanatic? First outfit change palang yan. Wait for next post!
Much love,
D