Catching up! Pati eyebags ko catching up din. Haha!
So here's one of my past trips to Japan. Para naman maka join kayo sa ganap. Hahabulin ko lahat promise!
So from Tokyo, kumembot ako to Osaka. I did the same route before when Liz Uy, Rajo Laurel, Robby Carmona,  and I planned a trip for our annual Holy Week ganap. Bullet train lang yan teh! Last time we got the JR Pass, kasi marami kaming kembot. But this time we got the single journey lang. If you plan to stay longer and do more kembots, then the JR pass is good for you.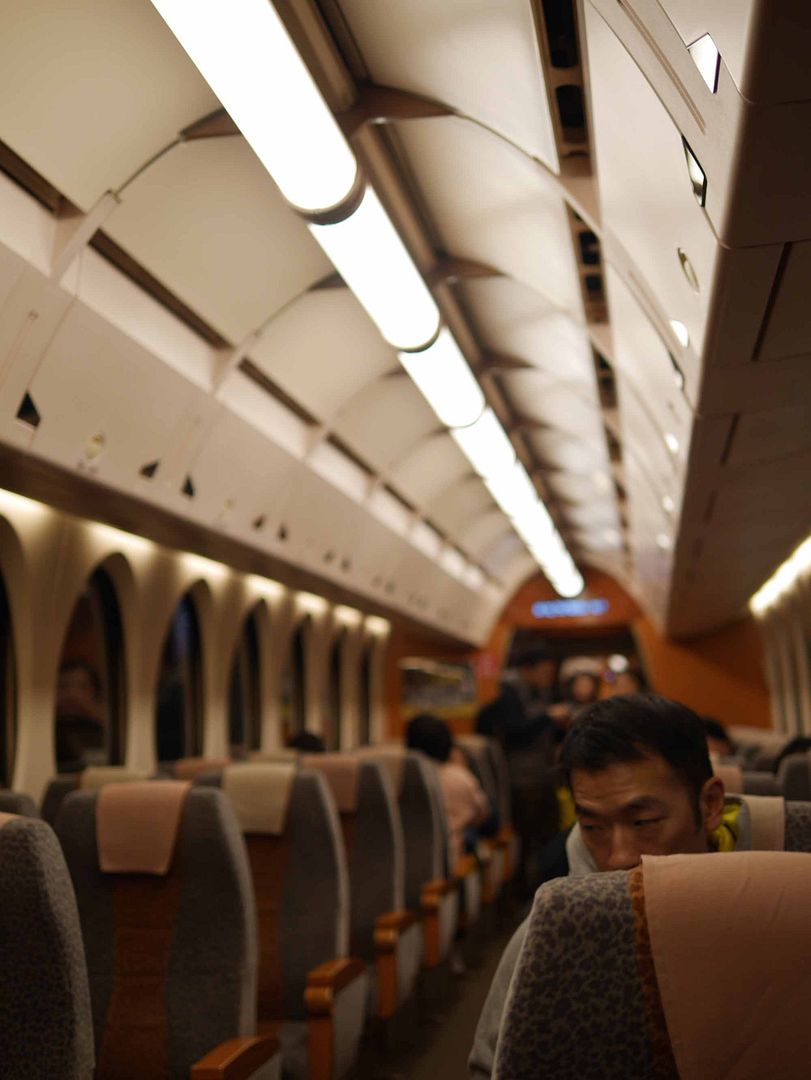 Last time we stayed in a hotel, but nowadays we have AIRBNB so pasok sa banga! But also, make sure to compare prices. We found a 2 bedroom apartment walkable to the center of everything! D BA? Bongga! At half the price of getting rooms in a hotel.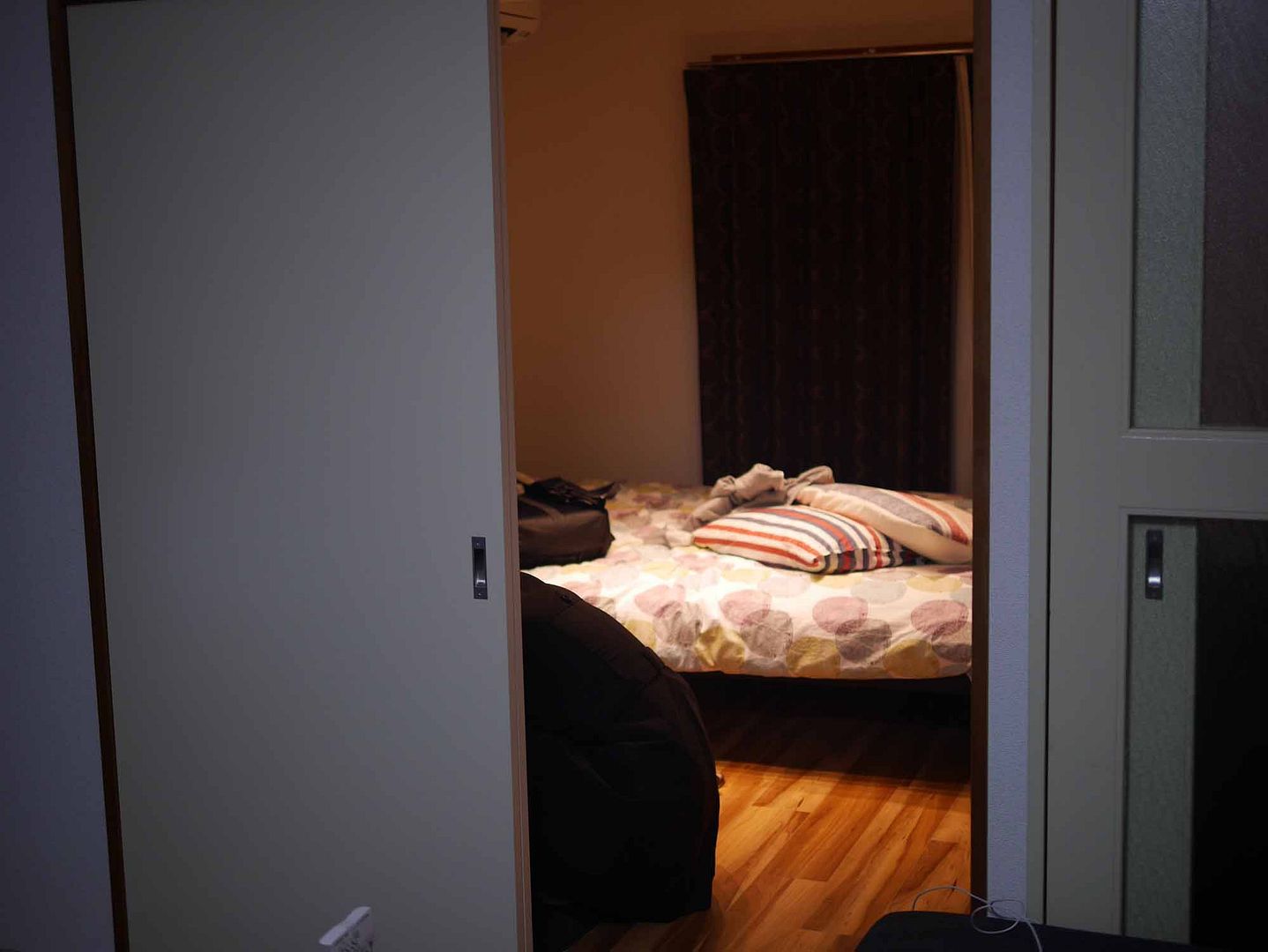 May sala pa!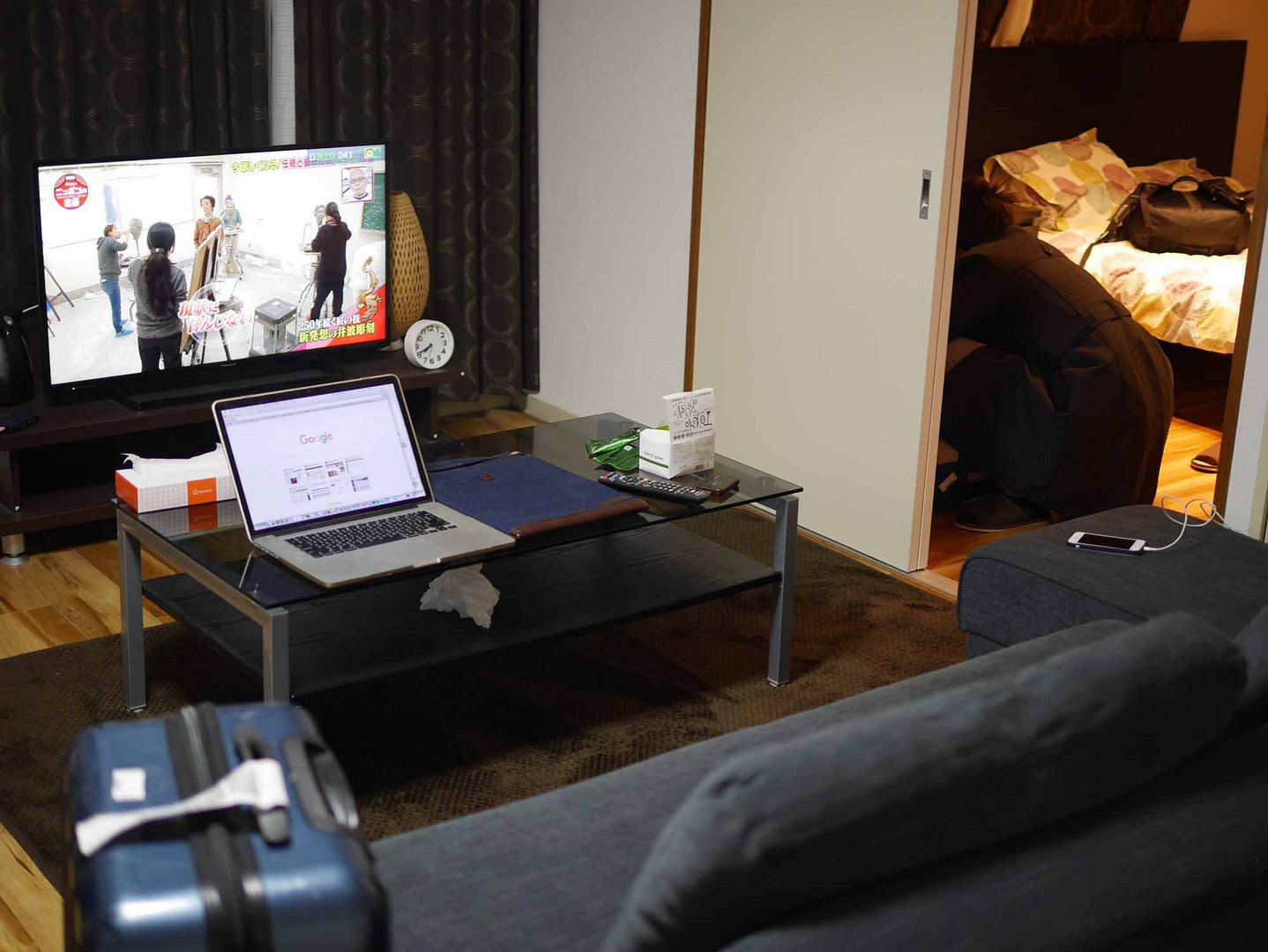 We went with Mel and Cris, na bro ni Blake and jowa ng bro. Kung maka winter outfit naman ako. Guys, lamigin talaga ako. Naka jacket ako sa 22 degrees na aircon. Sabi ko na talagang pang summer ako eh!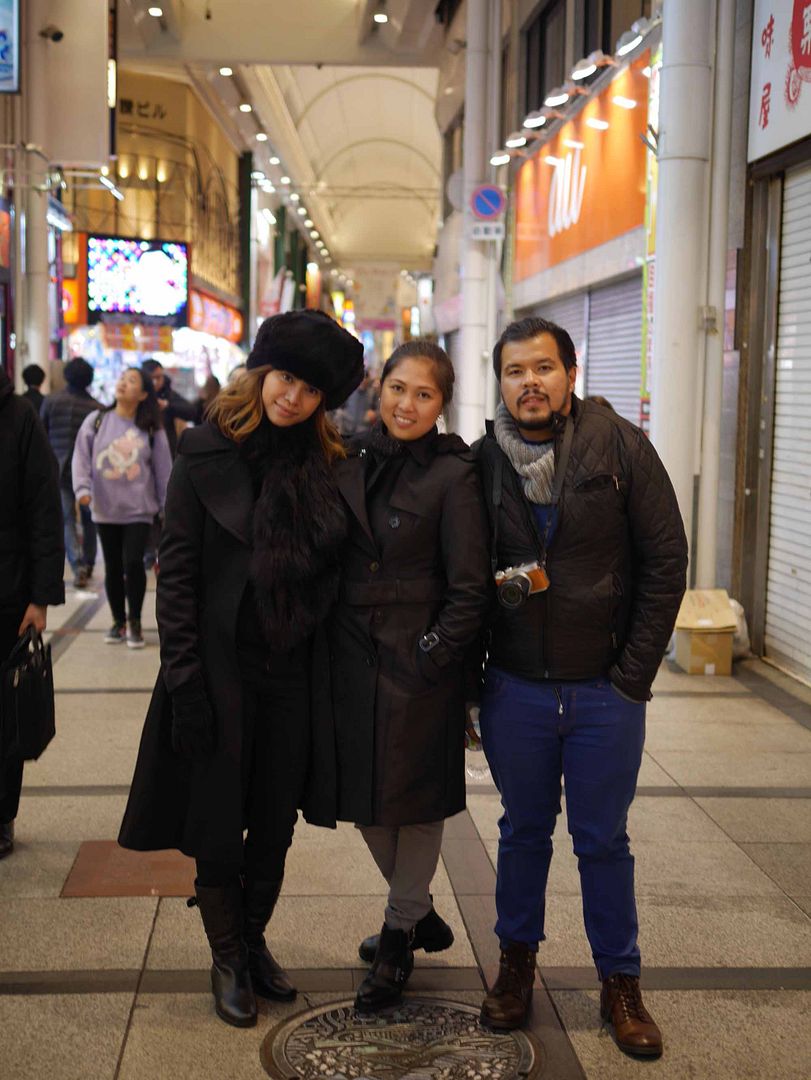 If you like steak, then this is a must. Actually, sikat ang pinoy dito. Haha! Ma chika yung owner, pakita pa nya album nya with pinoy artistas. Promise!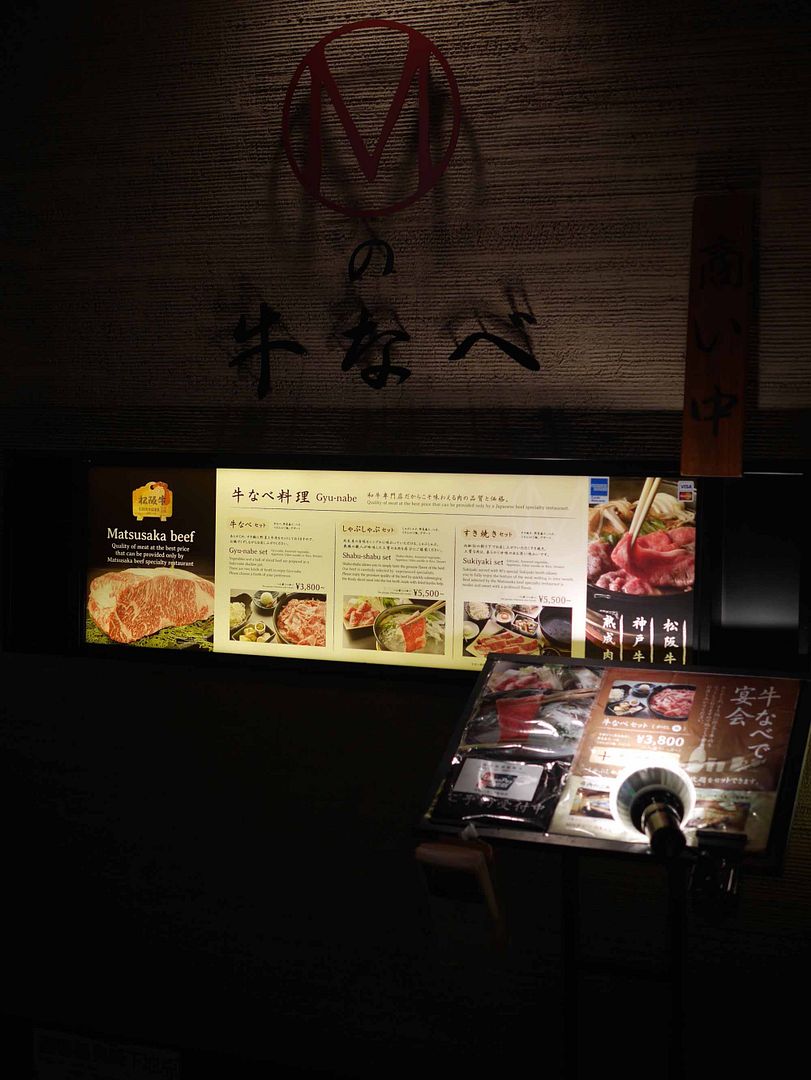 Guys, masarap talaga sya. Nakalimutan ko pangalan ko.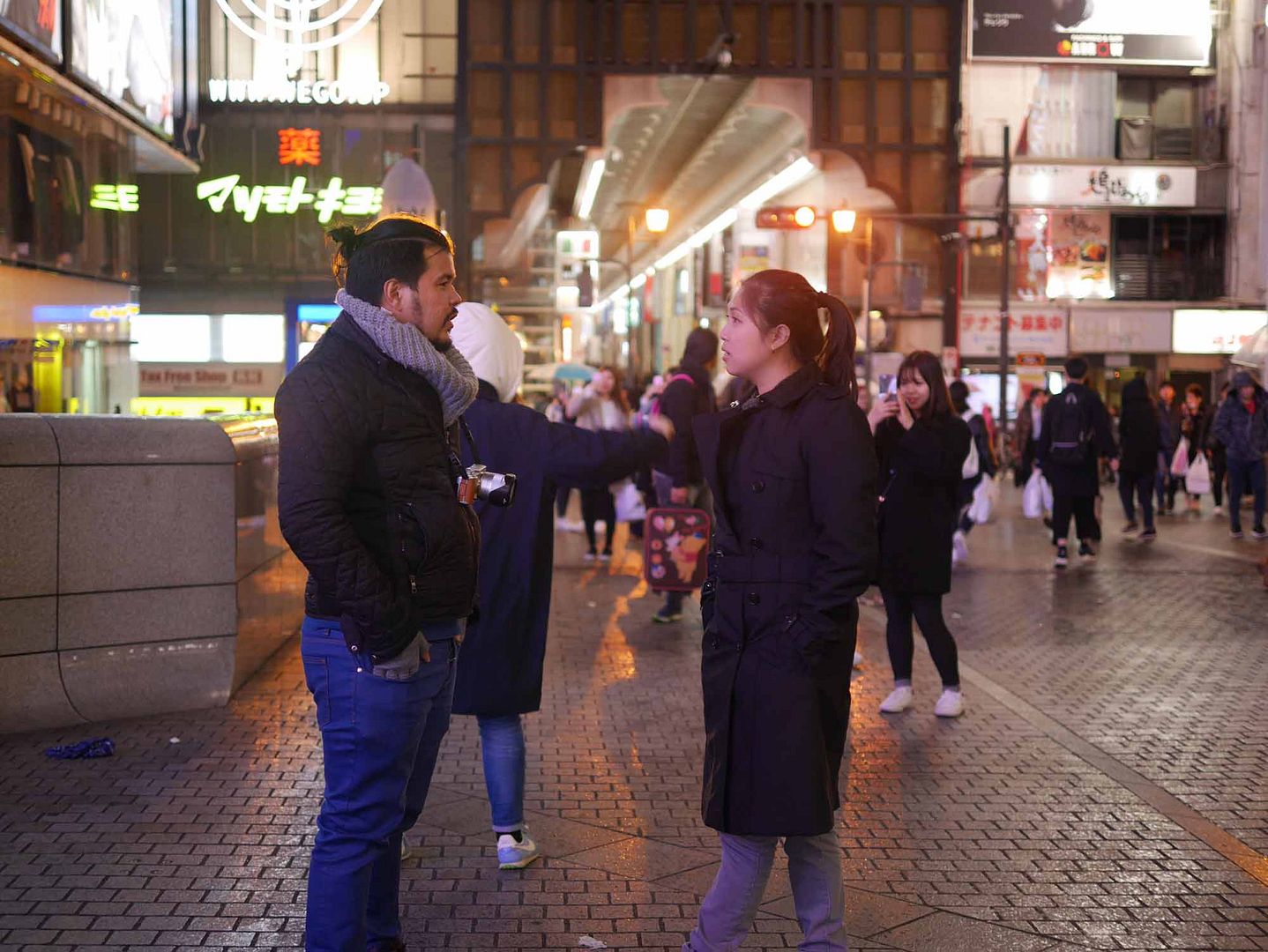 Spot the not… hahaha! MAKA WINTER COLLECTION WAGAS!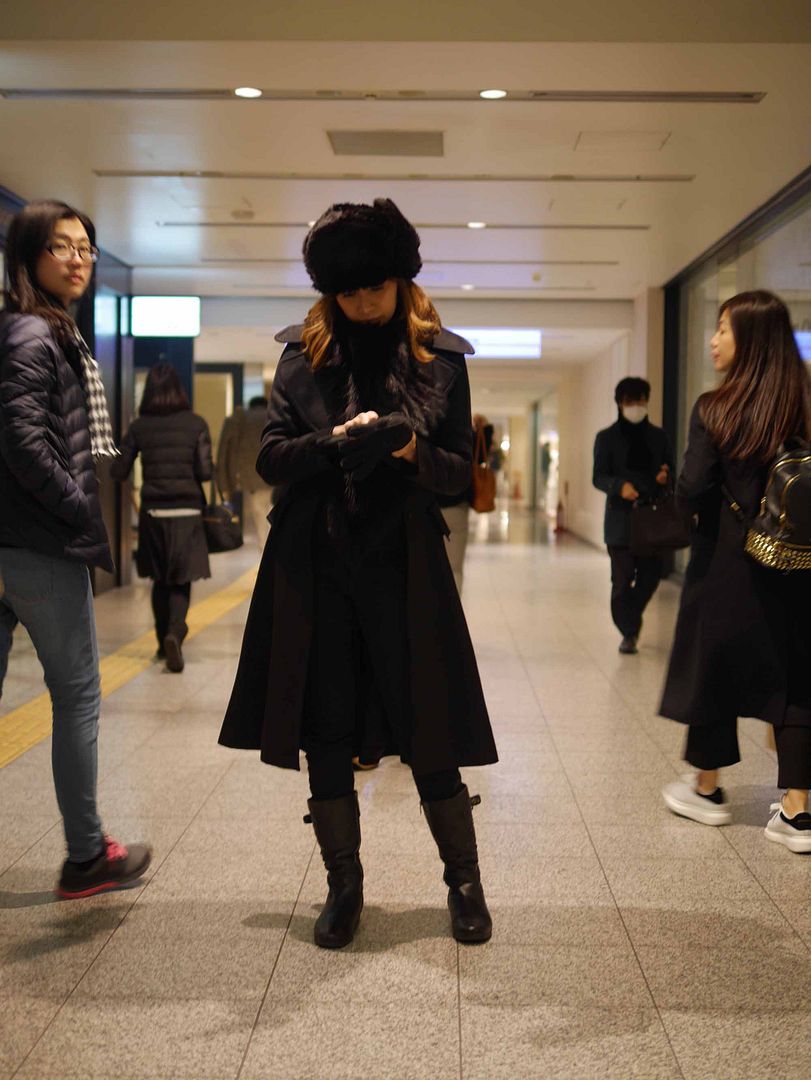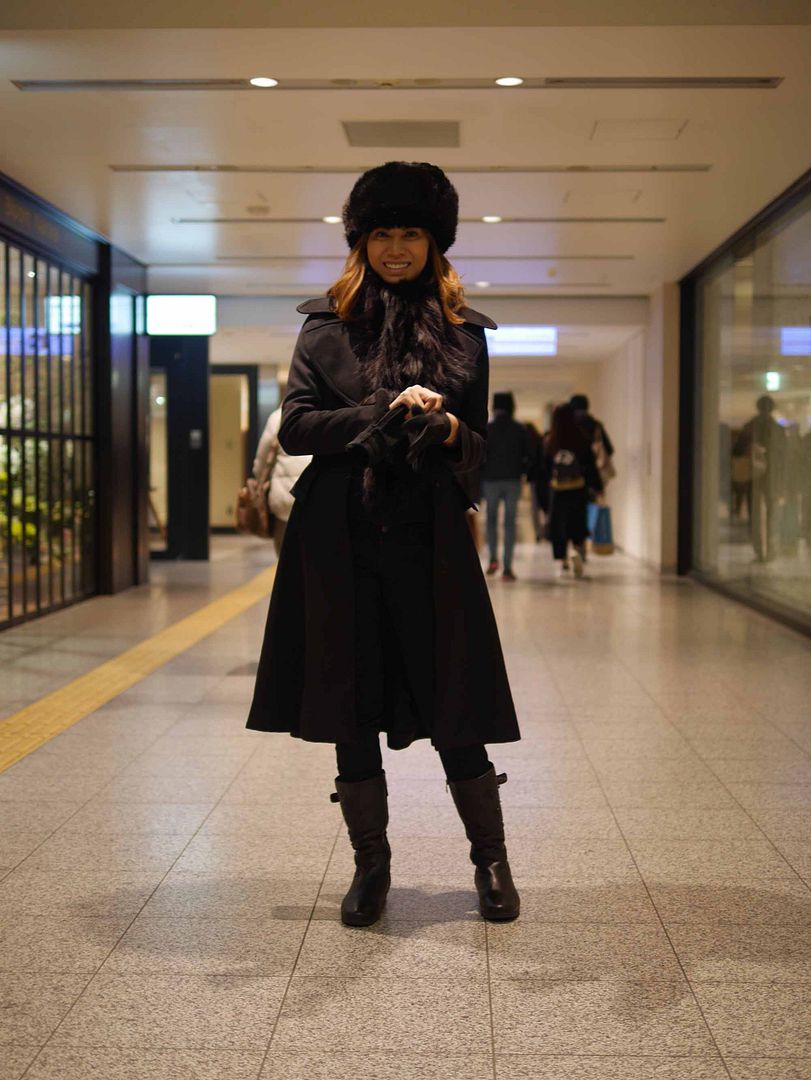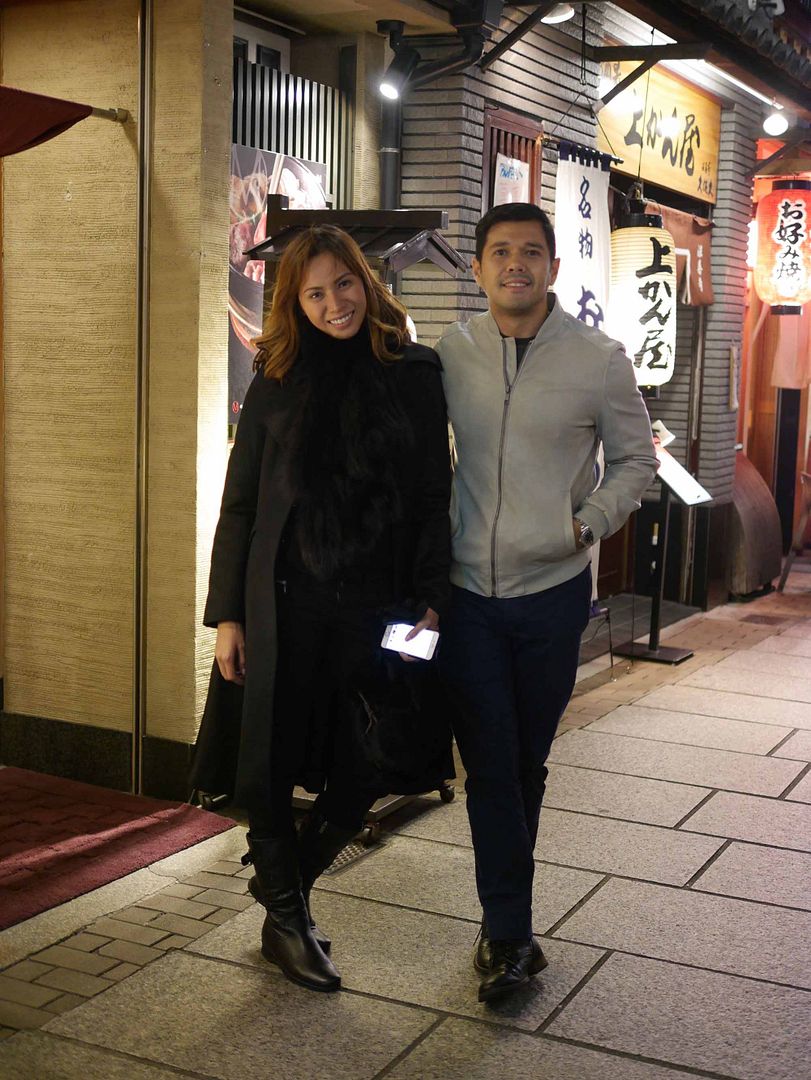 There are actually two branches just a bit around the corner from each other. One specializes in sukiyaki dishes, another in Matsusaka steak. Try nyo both. Hahhaa!
I find Osaka much peaceful than Tokyo. And feeling ko mas walkable sya.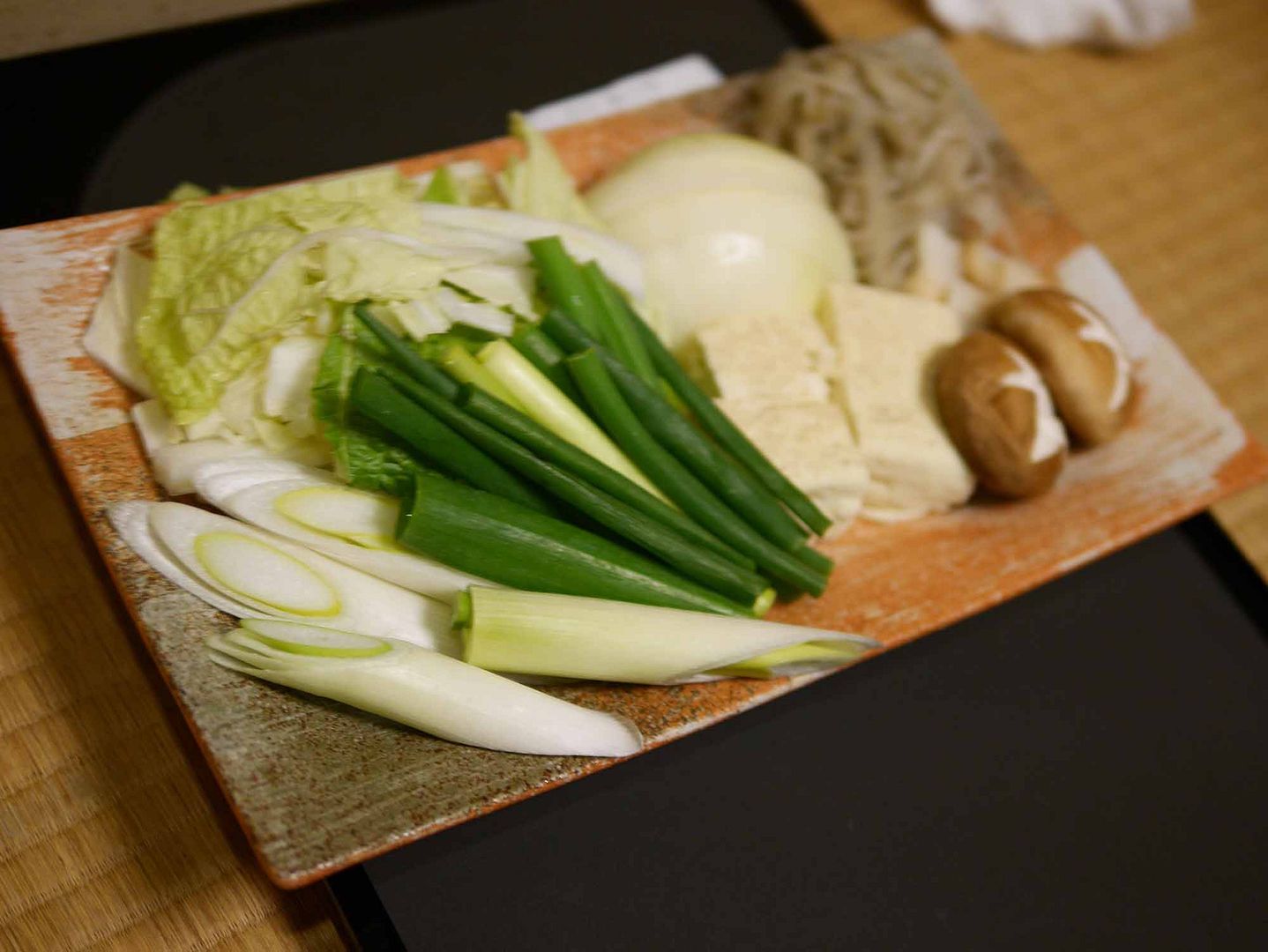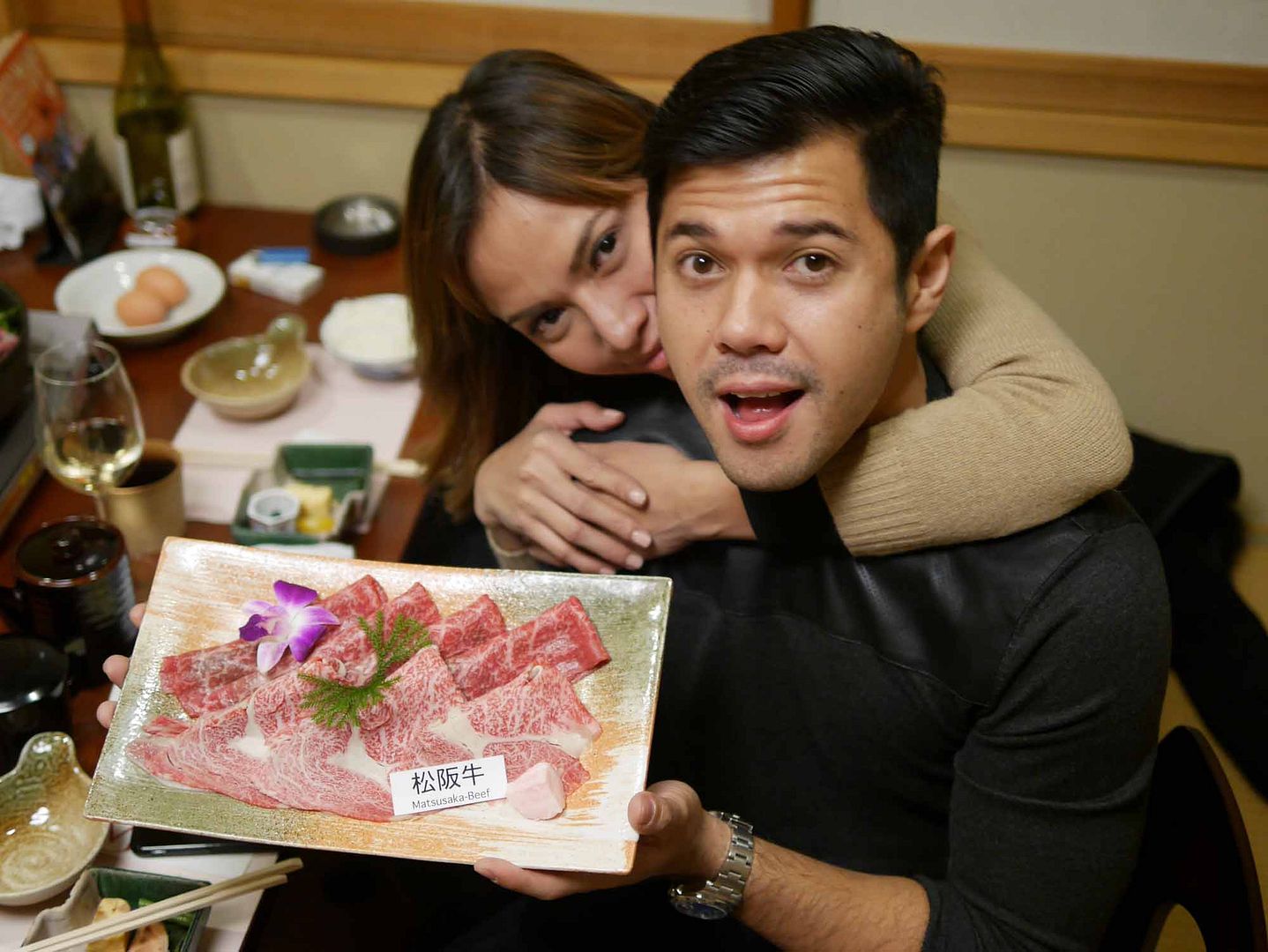 We tried the sukiyaki set. Hindi talaga ako pwedeng food blogger. Kasi pag sobrang sarap… nawawalan ako ng sasabihin. HAHAHA!
HOY BLAKE! Mapanga ka dito ha!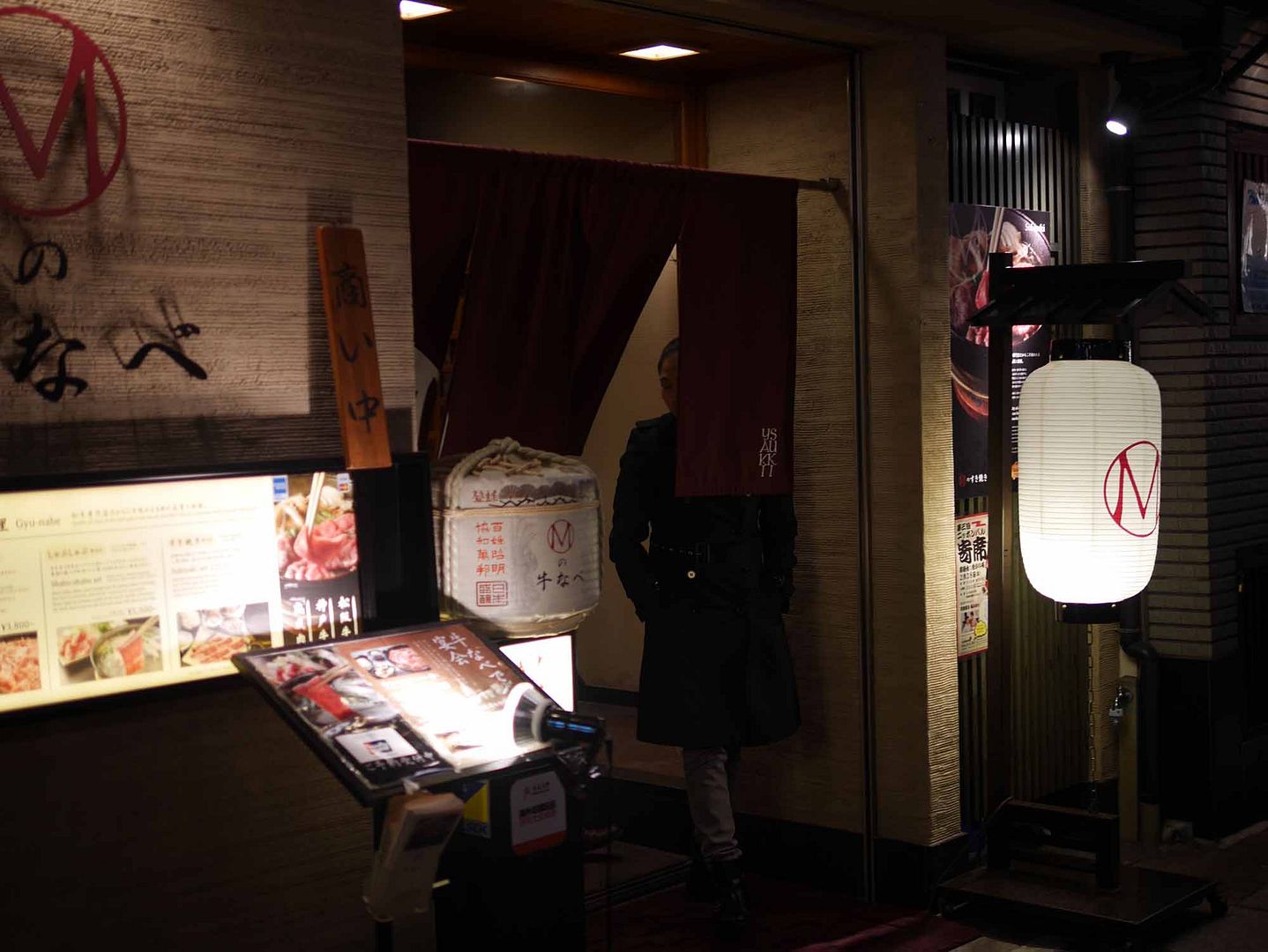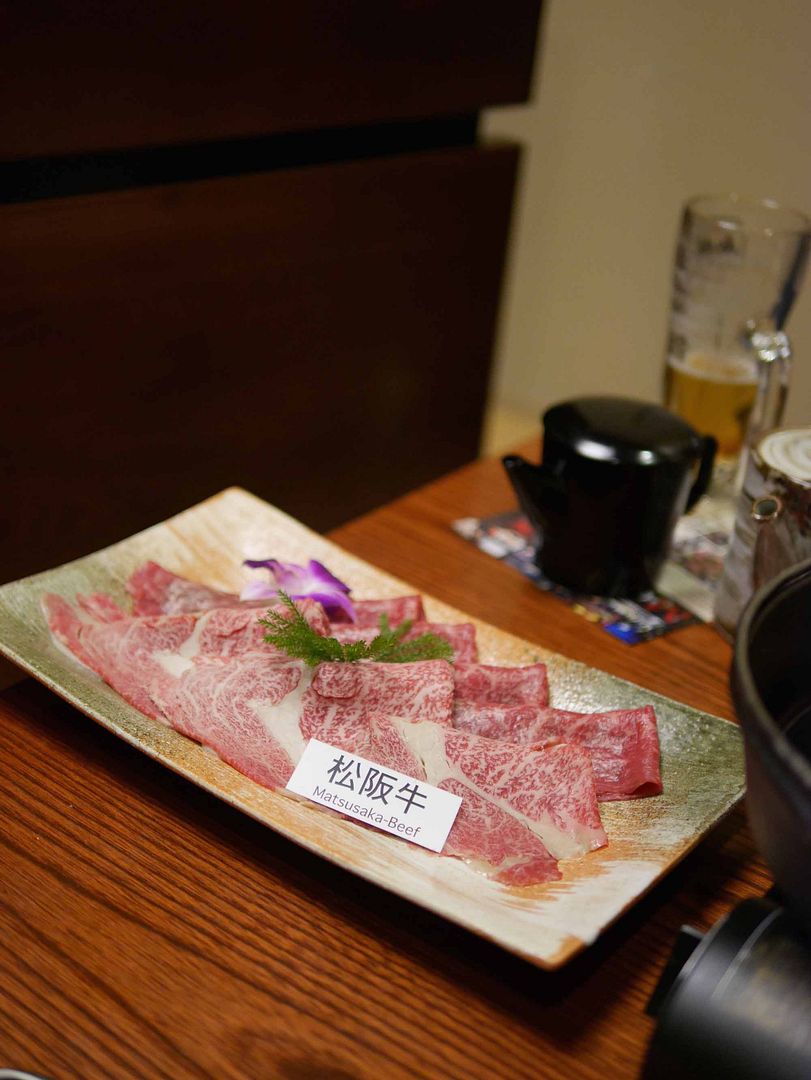 Manas naman ako dito. Akala ko ba may firming effect ang malamig, lakas maka manas.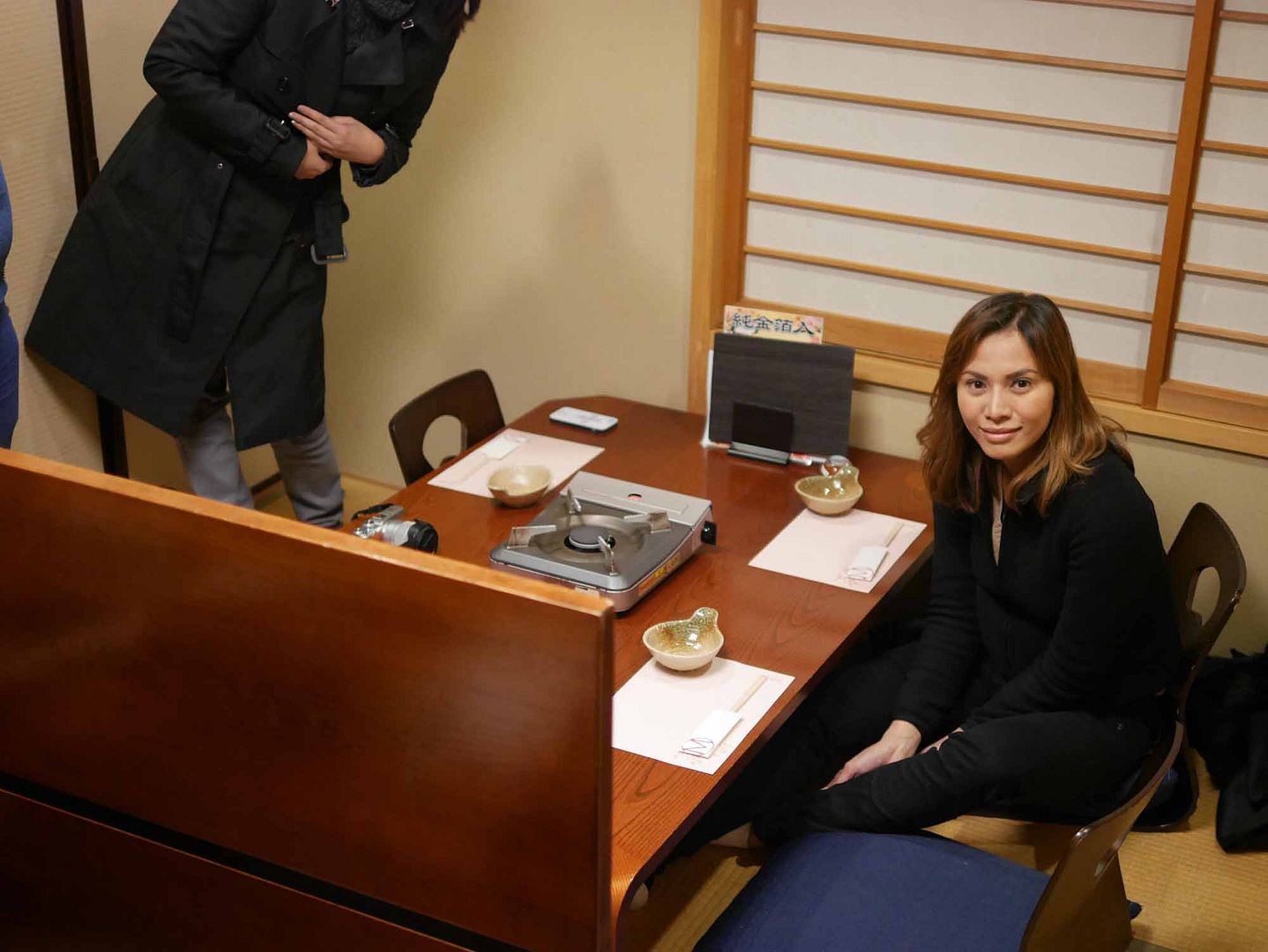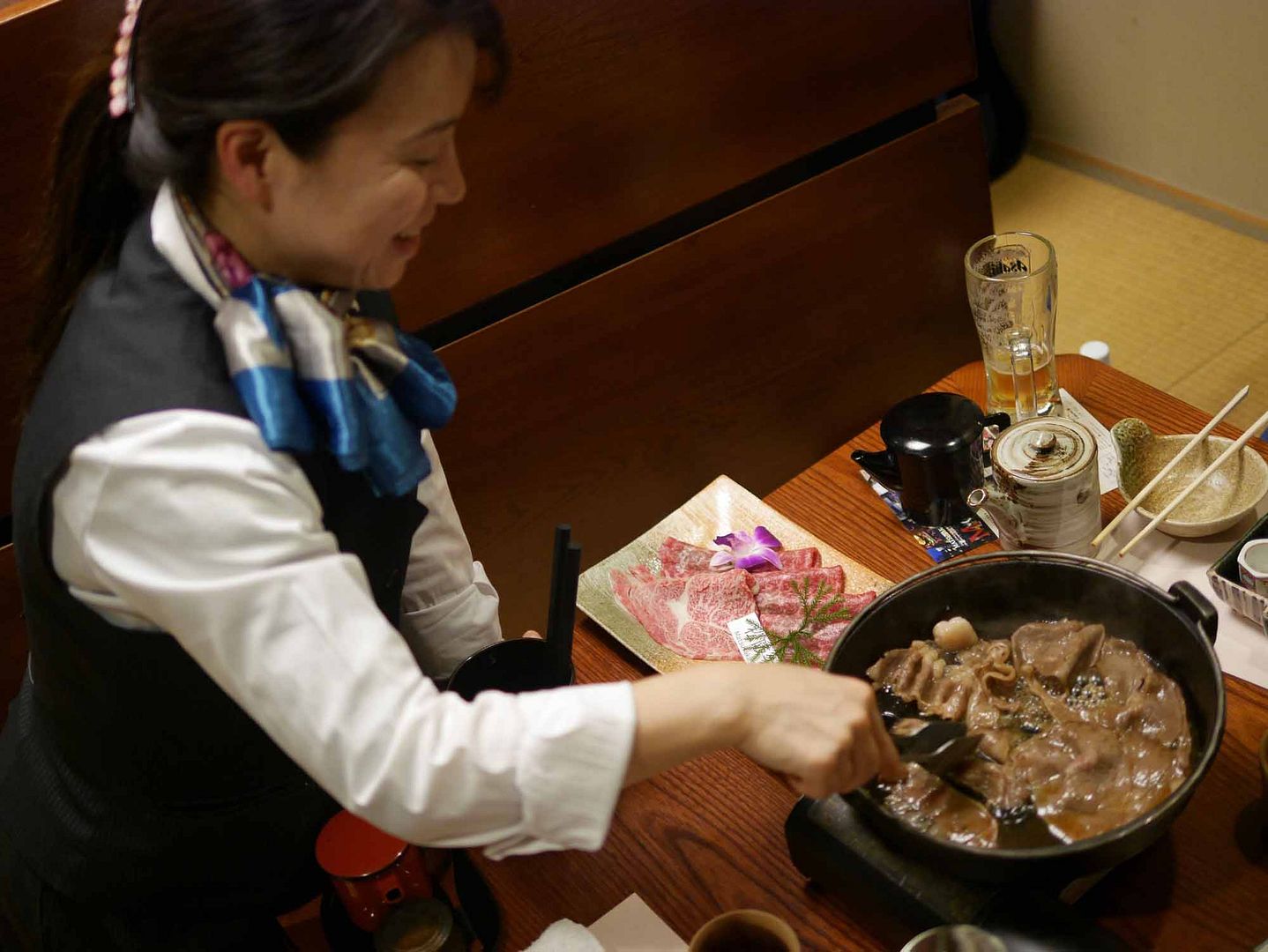 Si Blake talaga oh, full acting ako pero naman blurred yung photo…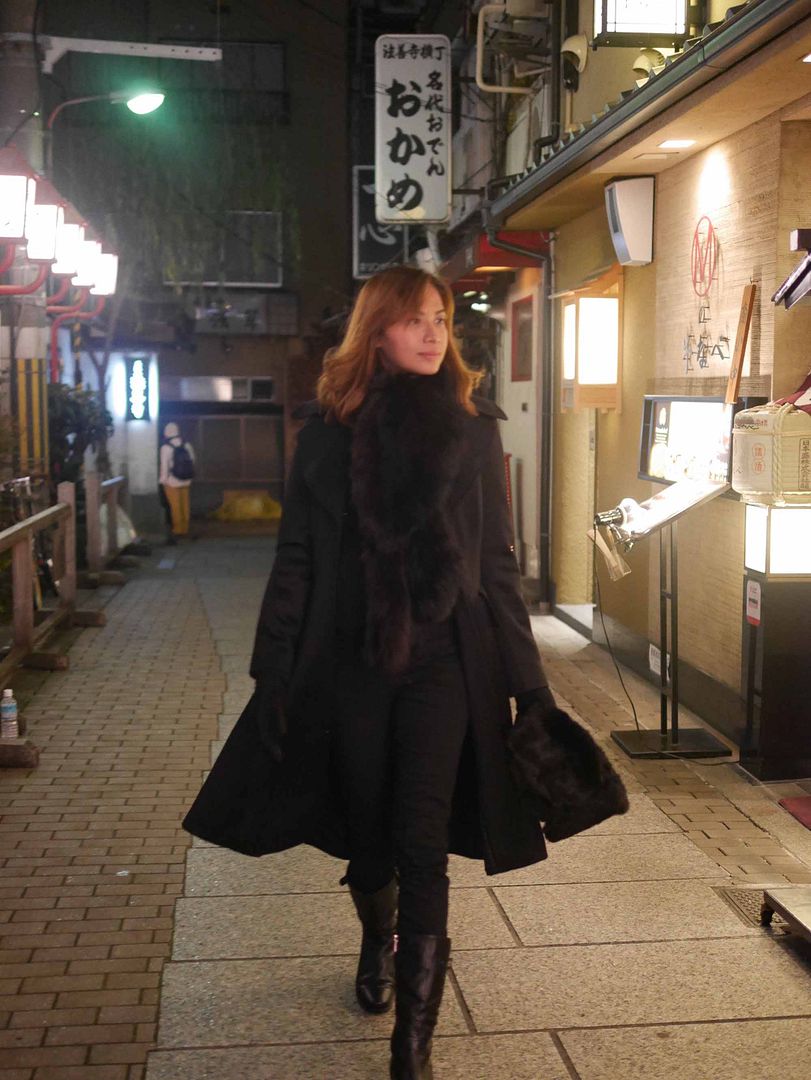 Eto naman iba yung focus…
Ga, gumastos pa tayo sa magandang camera. Eh yung kuha mo parang sa Nokia 1st generation 6750.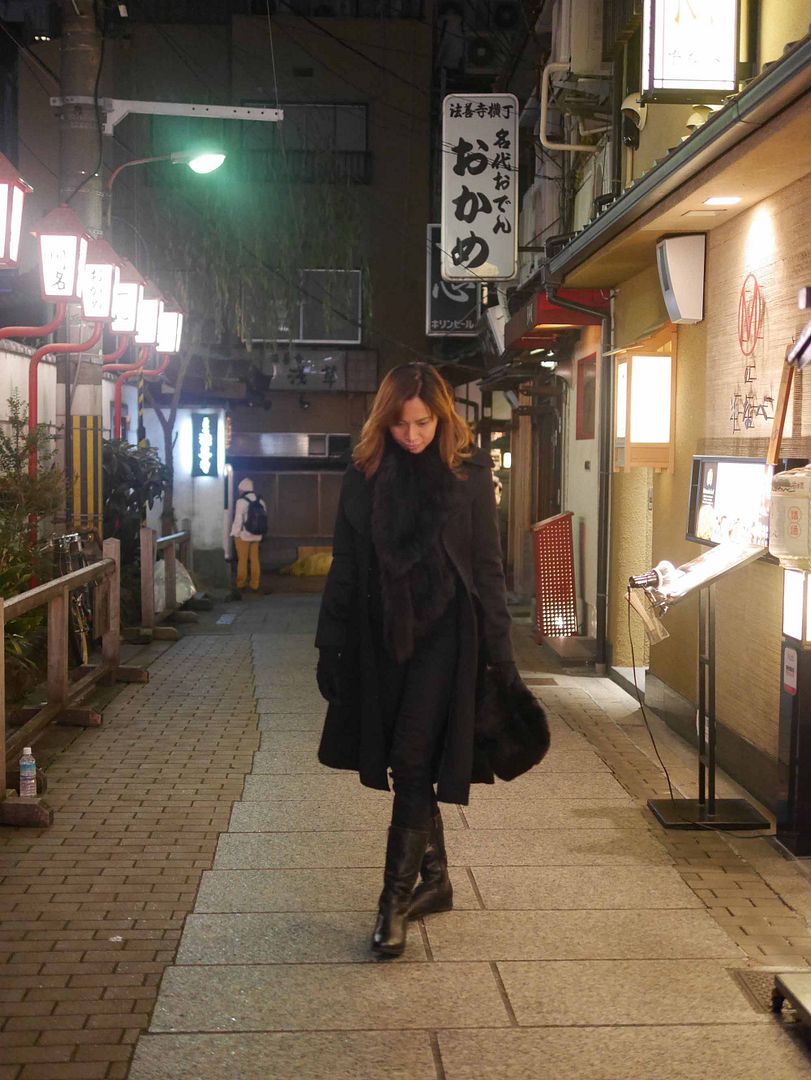 So back to the food, set sya so complete na naman. Yung Sake nalang dagdag nyo. Haha!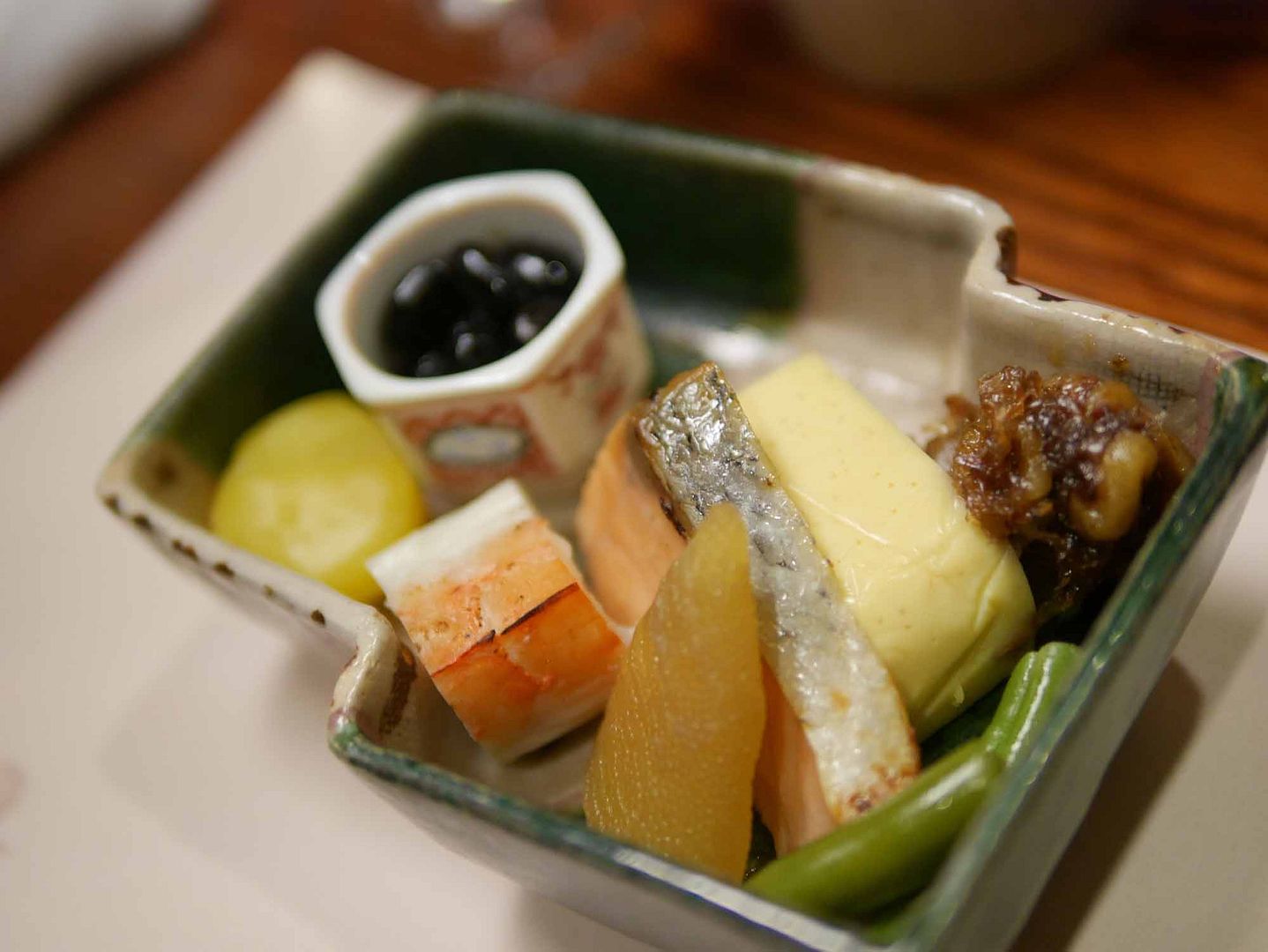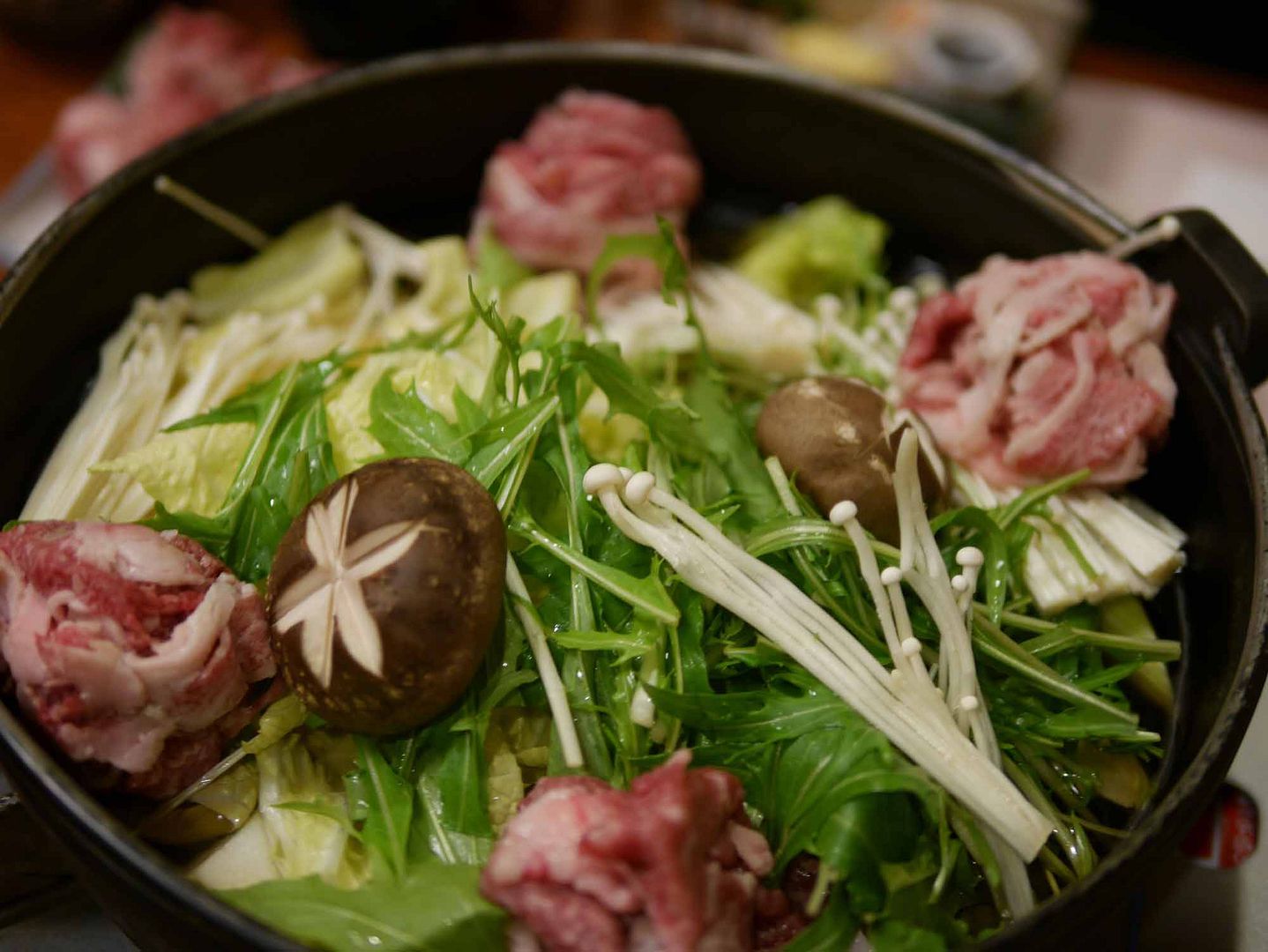 Lakas maka Jadine ng beef na toh, daming photo op oh!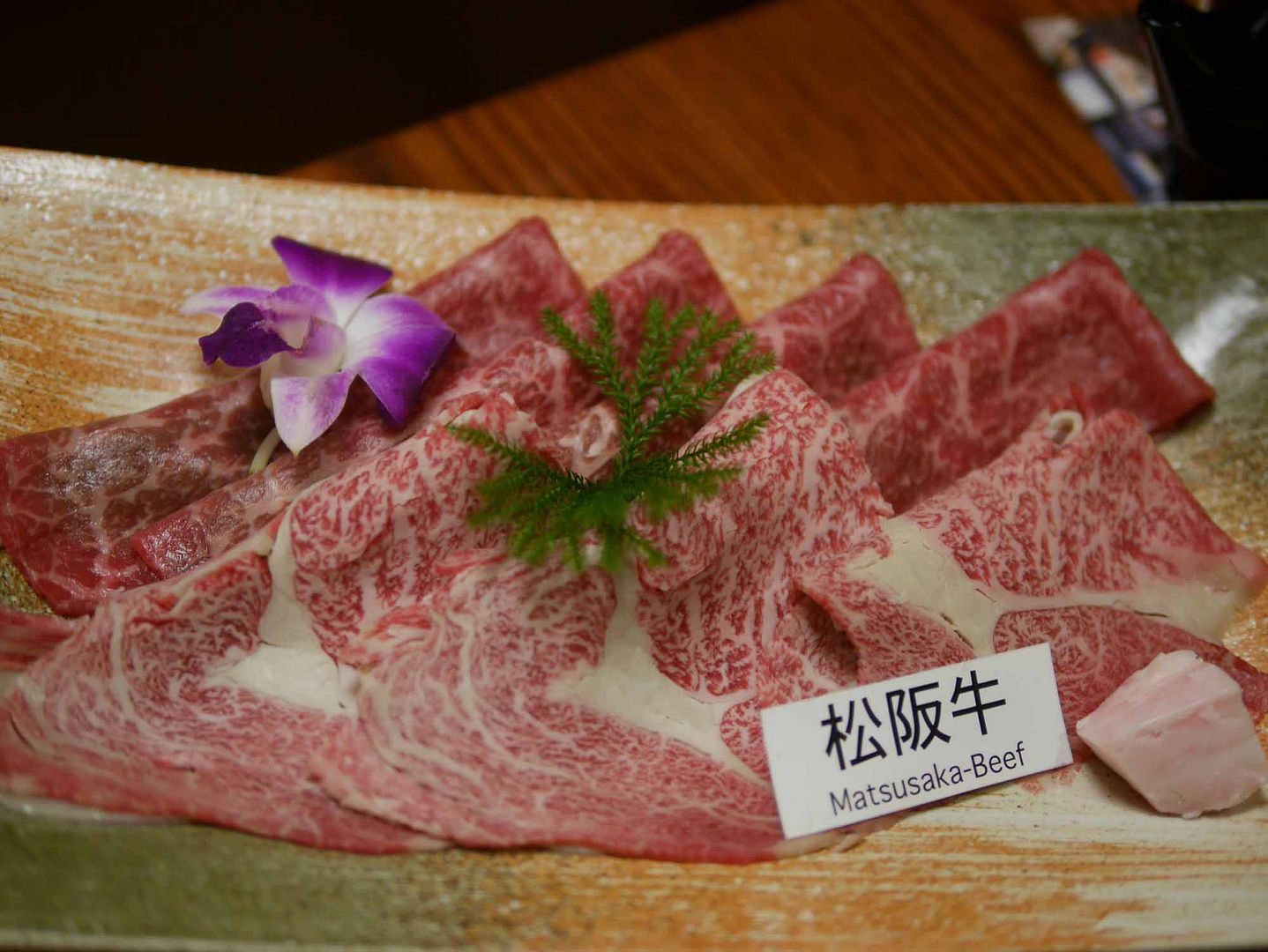 Galit talaga ata yung camera ko sakin. Hindi nya malaman na ang focus dapat sa amo nya.
May troll sa likod…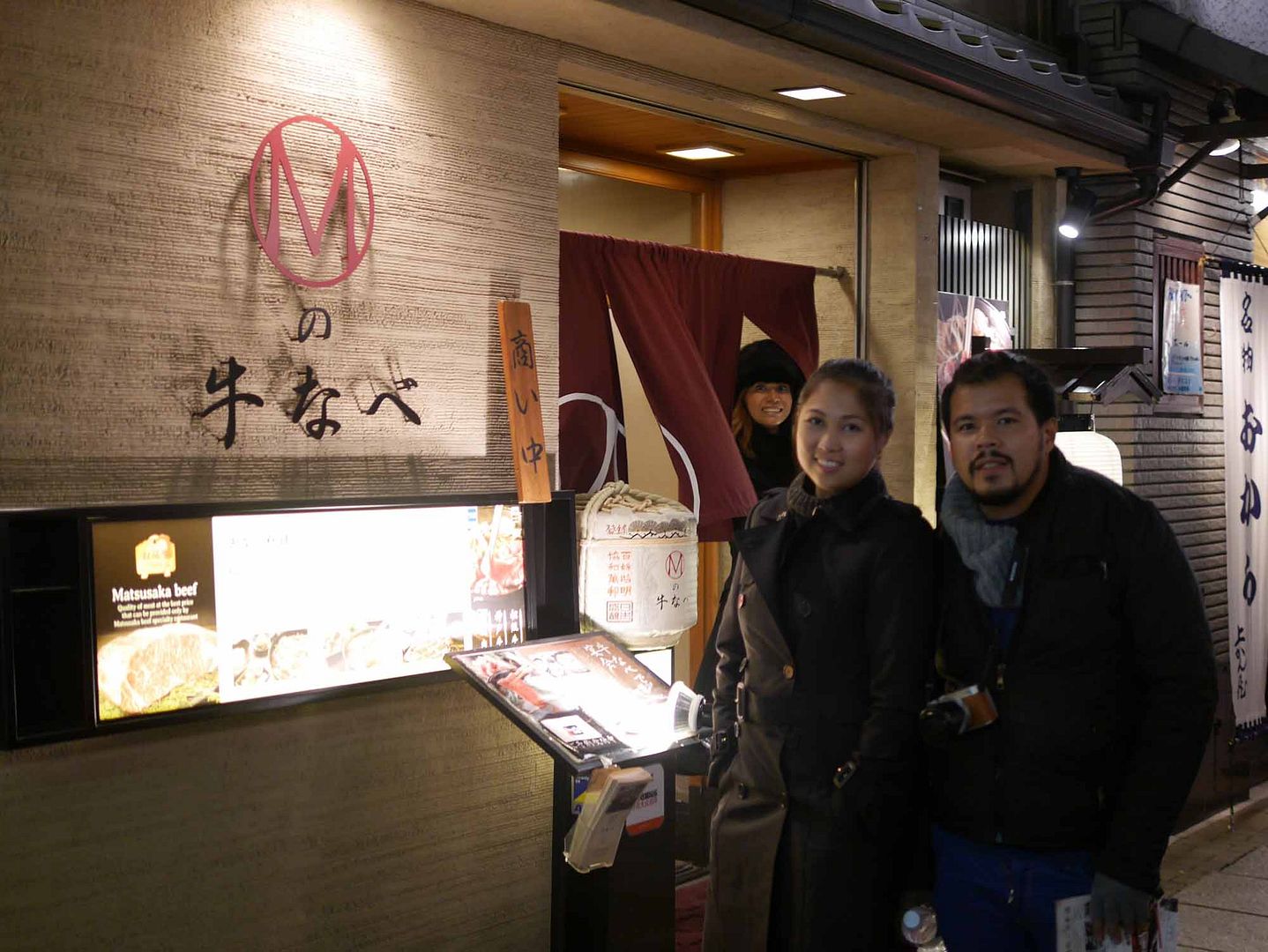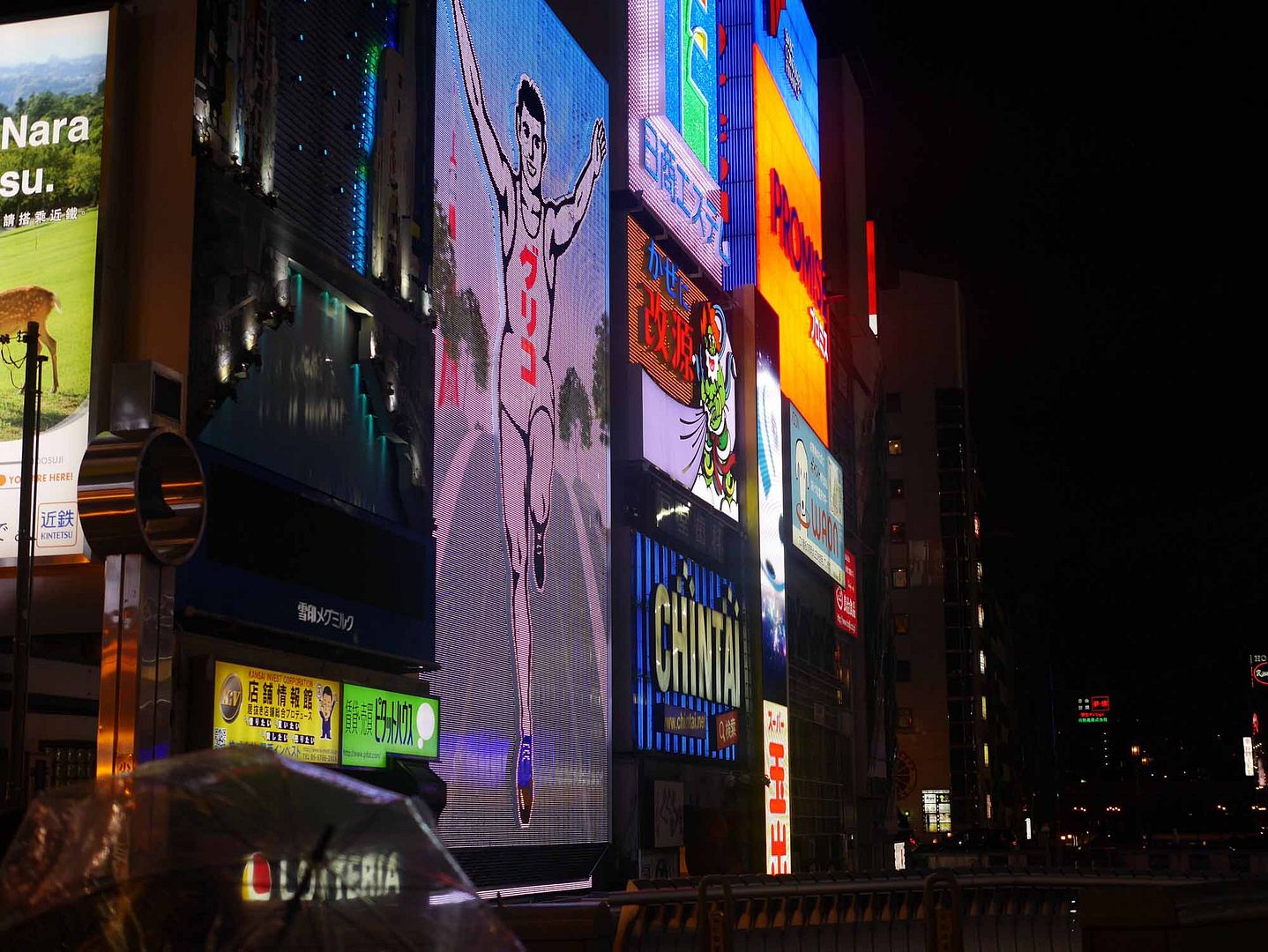 What i love about Japan's airport.. para syang ULTRA sa running ganap. At least alam mo ilang KM na takbo mo and the color coded flooring is perfect para no need to ask directions.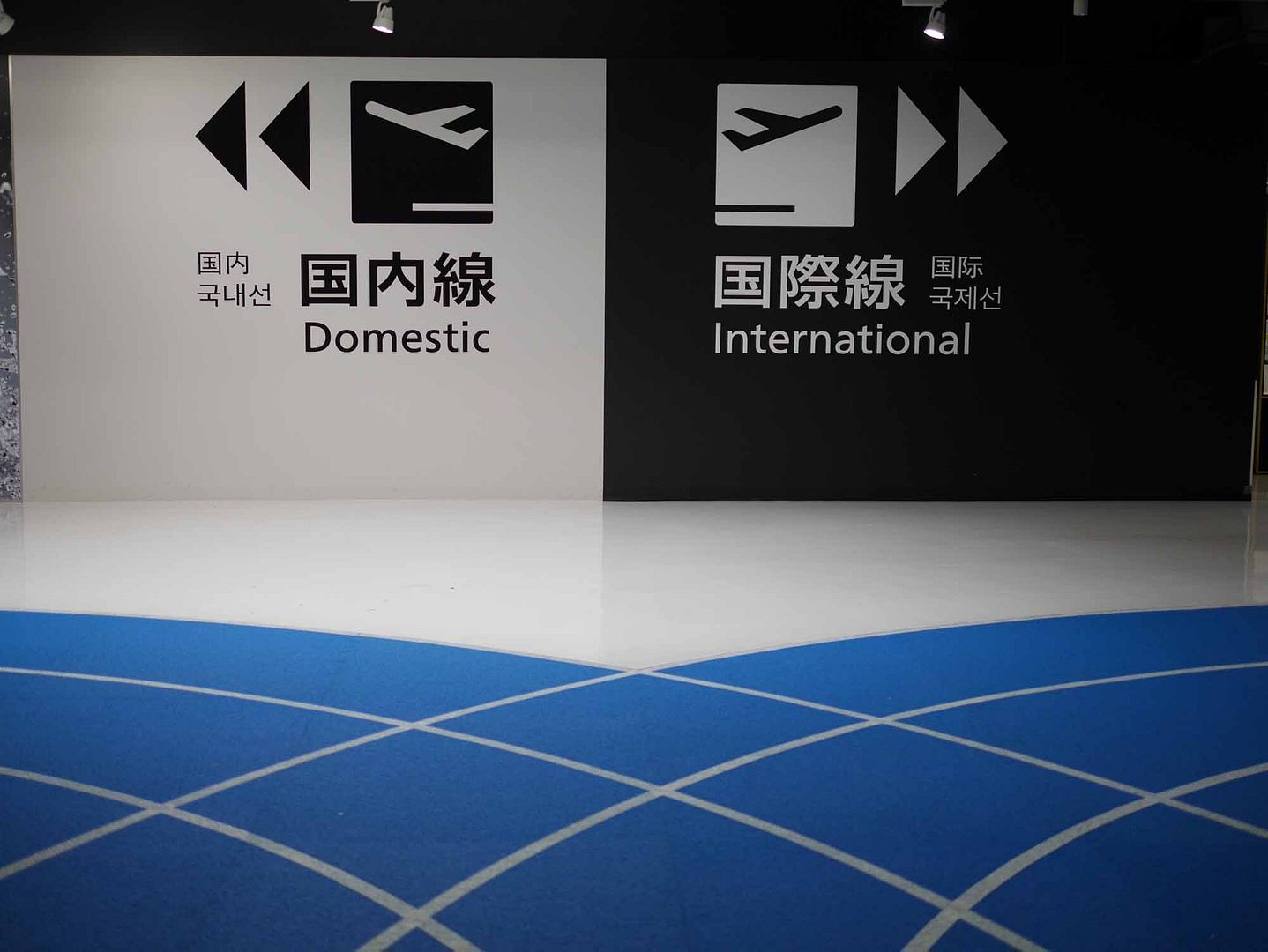 Will post more about OSAKA in the following days!
Much love,
D