Ok, i love Rita Ora! But bago dyan, alam naman natin na hindi binigay ni Lola Madonna kay Lady Gaga dati…
Recap of the video na pinakita ng lola nyo na galing sa kanya nyan born this way/Express yourself. Tapos sabay kanta ng she's not me. TARAYYY! 
Sabay sagot naman ni GAGA!
'It sometimes makes people feel better about themselves to put other people down or make fun of them or maybe make a mockery of their work,' said Gaga.

'I don't have a fanbase that wants me to fight or bite or be shady, or c***y. The way that we all used to be.'

'Things are really different now than they were 25 years ago and that's what makes Born This Way so relevant for me.'
Tapos sabi naman sa parlor ni MADONNA…
"I have the best fans in the whole world. So take that, Lady Gaga!" Madonna told the crowd at her concert in St. Paul, Minn., before revealing that she had reached out to Gaga. "You know, I invited her onstage to sing with me. But, she turned me down. It's okay. I've been rejected before. It builds a little character."
But eto na.. kung hindi binigay kay Gaga… BINIGAY KAY RITA ORA!
From IG pa yan! TARUSH NI RITA! Kinoranahan!
So kung 6 degrees of separation.. one gap nalang kami ni Lola Madz! haha! Dahil nahawakan ko si Rita, I'm sure nahawakan din nya, so parang nagkahawak na kami! hahaha!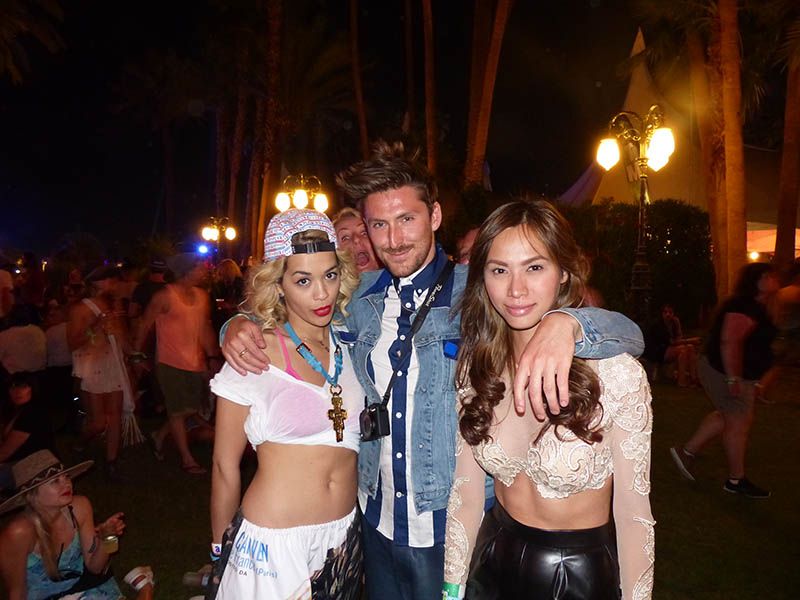 Ay wait lang… parang humarang si Henry! choz! hahaa!
So eto na nga ang chika… for the line of Lourdes na MATERIAL GIRL… RITA IS THE NEW FACE!
Madonna has just named singer Rita Ora as the new face for her brand Material Girl, JustJared.com can confirm!

"Rita is a talented beauty but what really drew us to her is the confidence she oozes through her music and her unique sense of style. On stage or off, in photos or on the street – she's a magnet! This is what the Material Girlbrand is all about!" the 54-year-old entertainer and her daughter, Lourdes, said in a statement about Rita, 22.

The Fall 2013 campaign will be revealed in July.
Past endorsers are…
GEORGIA JAGGER!
Taylor Momsen
And Kelly Osbourne!
Ang lola mo mahilig magbigay pugay sa mga betty mae nya!
BIGYAN NGA NATIN NG JACKET TOH! hahahaha!
Can't wait!
Much love,
D