Vampires of Twilight: All the covens!
I am obsessed with anything Xmen, Starwars and Twilight. Well, bet ko nga kasi yung may mga super powers. If nabasa nyo yung twilight book alam nyo sya, but para dun sa mga best in tamad. Bigyan ko kayo ng rundown! Para nabrief na kayo! choz!
Read para knows nyo!
Amazon Coven
Sila ang Brazilian Invasion! Oh d ba? Hindi lang sa super mowdels may invasion pati sa vampires!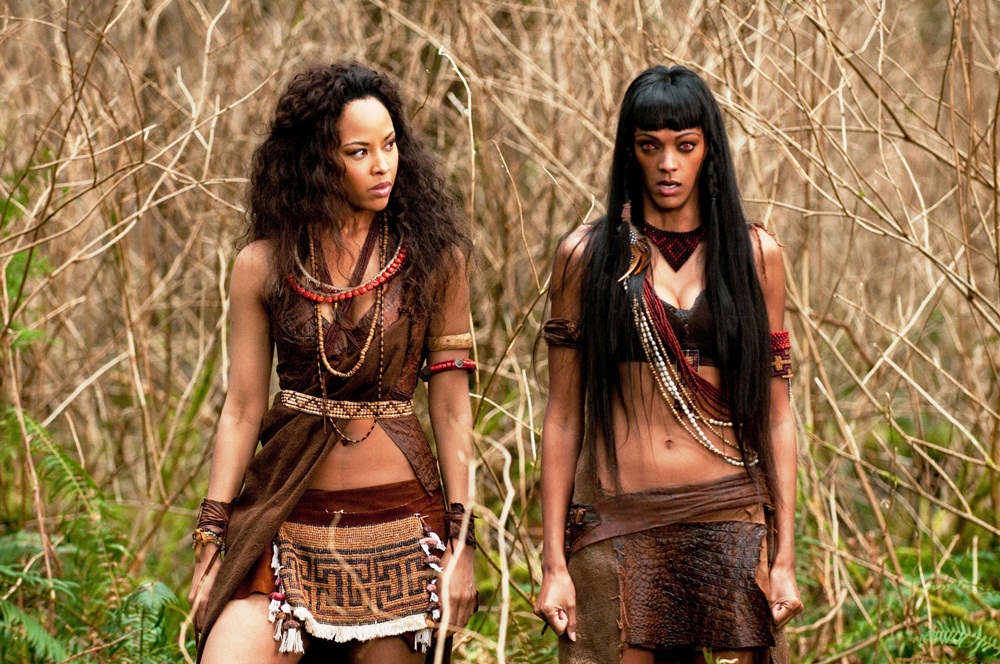 According to their wiki history:
This coven was formed when Kachiri transformed Zafrina and Senna into vampires, her two best friends from her human life. They mostly kept to themselves in the forest, never interacting with humans unless they were feeding. The three Amazonian vampires are very close.
The Amazon coven first came across the Cullen family in the 1940s on a hunting trip. They were quite taken with Carlisle's gentle, friendly manner and so befriended him and his family.
— oh d ba? very mysterios ang pegaloo! Yung mga dagat dagatan portion and bunduk bundukan! Although in the movie, dalawa lang ang ka-join – Zafrina and Senna.
Members
Kachiri: Ang gumawa sa mga vampires na toh. Gusto nya kasi ng eternal bff party! Waley picture! D ata bet yung TF sa movie. D umappear sa movie!
Senna: Si ate, walang kuda masyado. Pero laban sa outfit! Ansaveh ng afro?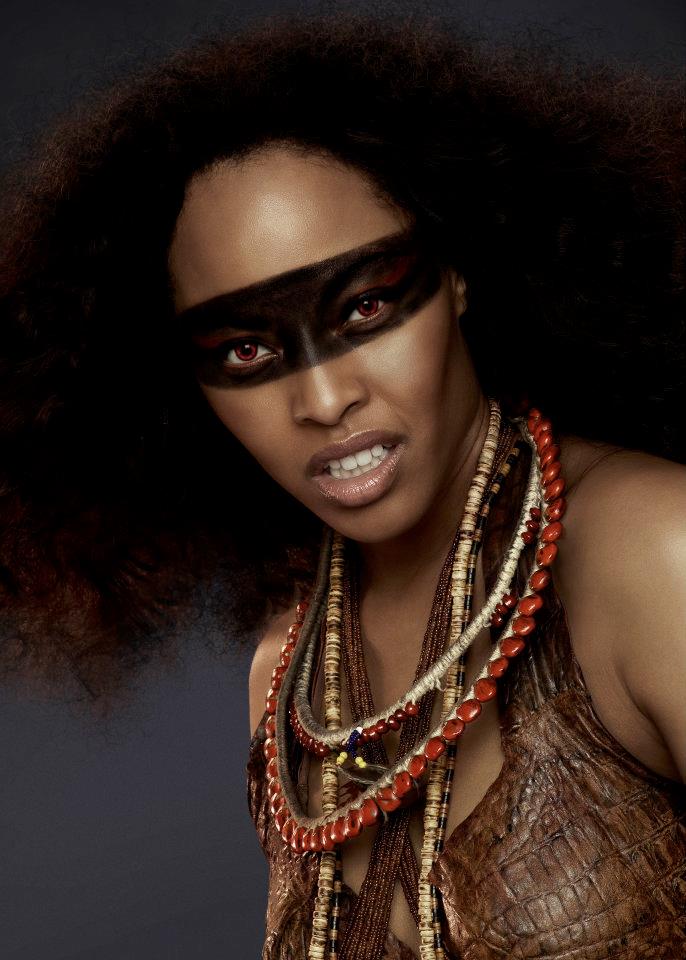 Zafrina-  Special ability ni ate ang mag create ng illussion! bongga toh pang bulag ng booking! Yan ang smokey eyes! Doble karang shades na diun!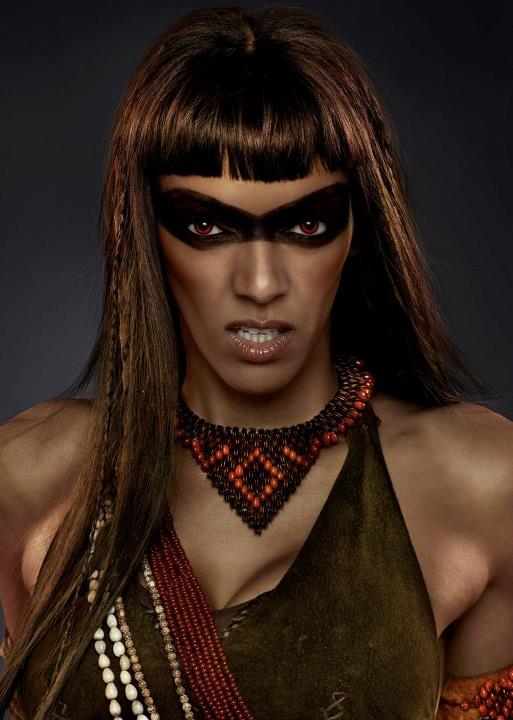 Denali Coven
In fair, laban sa ganda tong mga toh. Actually sila ang may pinakamadaming ganap na coven sa ibang books. SPOLER ALERT: Dito may traidor ang pegaloo! Kalowka! Pero push natin yan kasi bumawi naman sila. Diet ata sila kasi vegatarian din sila, meaning ayaw nila lumafang ng utash.
Eto mas detailed. according to their wiki!
The Denalis are one of the two known vegetarian vampire covens in the world, the other being the Cullen family. They are very close to them, being one of the Cullens' most loyal allies, going so far as considering themselves their extended family. The Denali coven is located in Denali, Alaska, which, along with their vegetarian diet, allows its members to live alongside humans without too much trouble.
The coven was originally founded by Sasha, who was responsible for transforming Tanya, Kate and Irina into vampires. They considered Sasha their mother and one another sisters. After Sasha was executed by the Volturi for creating an immortal child, Vasilii, Tanya assumed leadership of the coven. They were joined by Eleazar and Carmen sometime after they adjusted to their vegetarian lifestyle, and later by Laurent who began a brief romantic flirtation with Irina before he was killed by the Uley pack of werewolves. The coven then suffered another loss: Irina, again at the hands of the Volturi. At this difficult time, they were joined by Garrett, who had formed an attachment with Kate.
— SPOILER ULIT: Ayan, knows nyo na bakit affected much yung Irina nung na sight nya si Bortang Jacob. Kasi nga naman nilafang ng bongga ang booking nya.
Yung mga may line ang mag jowa pag may slash, dedo by the end.
Eleazar – Keri nyang makaidentify ng special ability ng iba.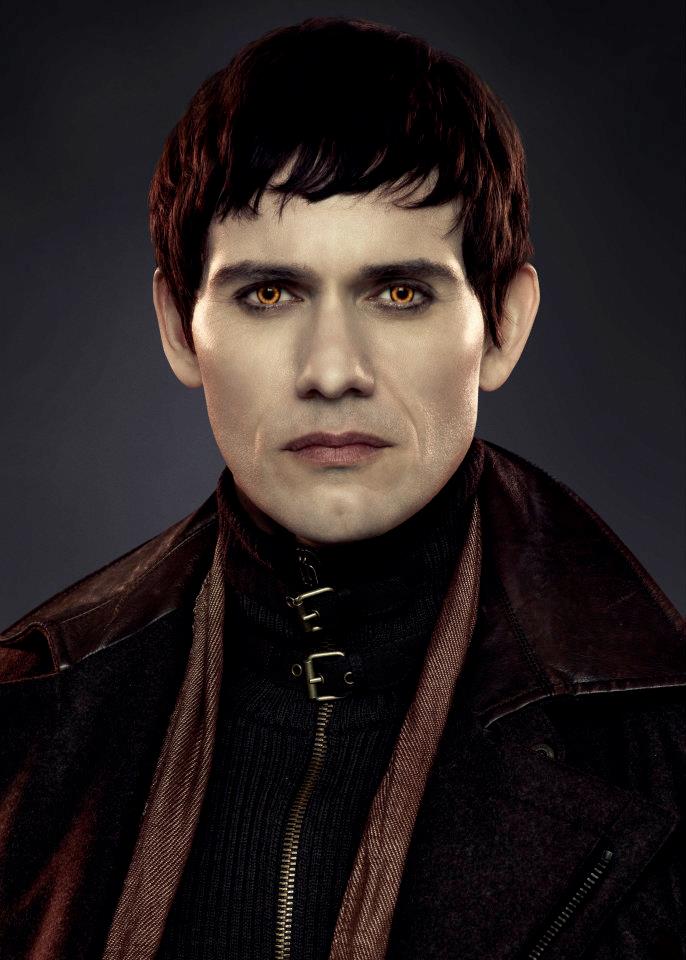 Eleazar* (Senses the Talent of Others) – Carmen
Carmen na jowa nya.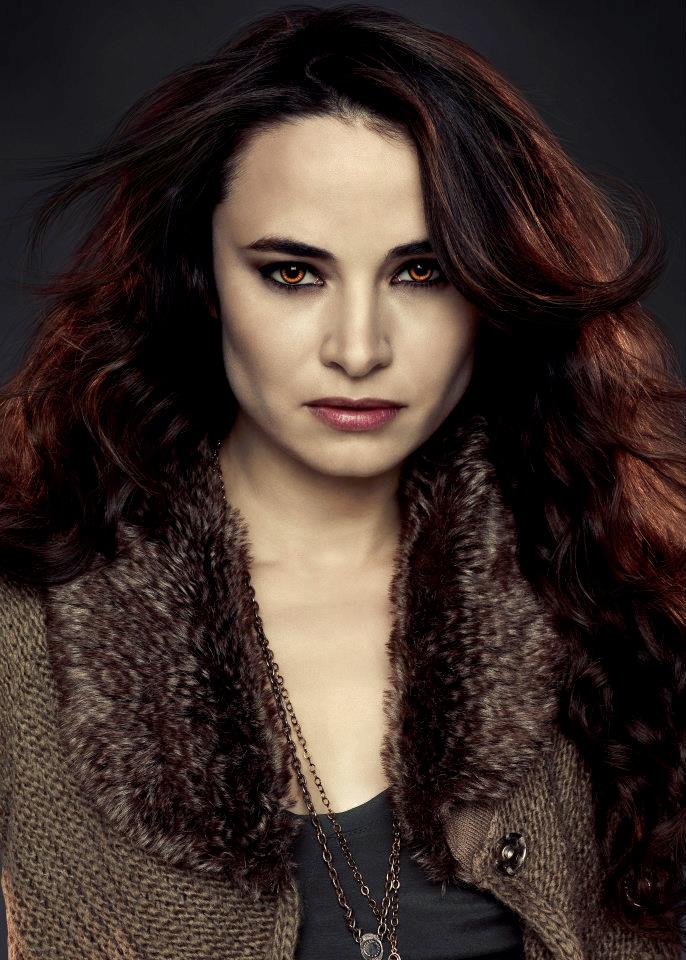 Irina: Eto naman kasi masyadong sensitive at assuming. Watch nyo yung movie para ma-chika nyo ang ganap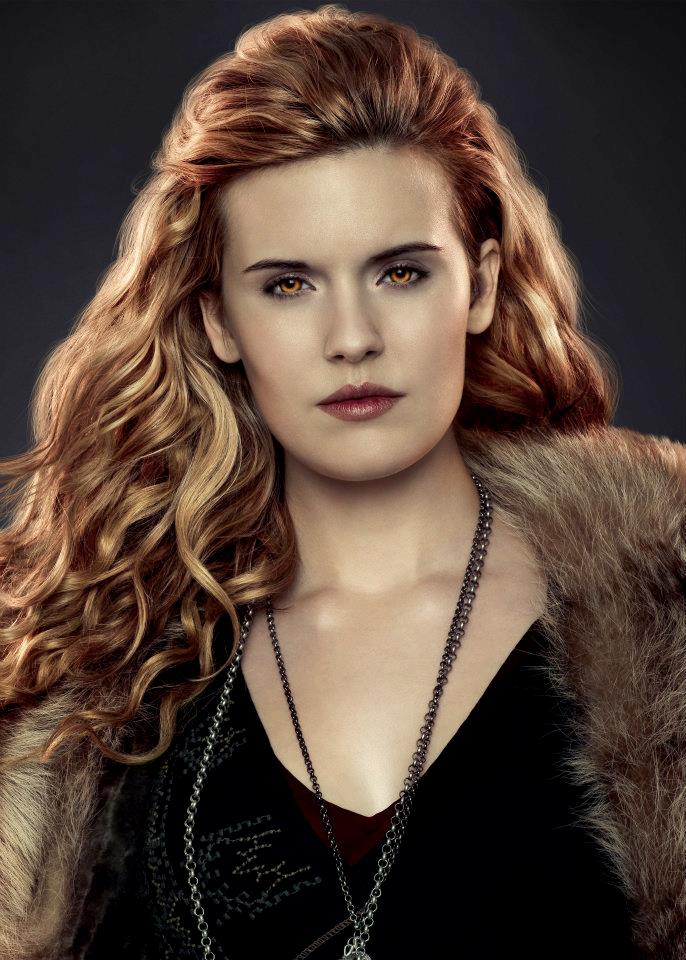 Irina – Laurent
Laurent: Pareho na silang teggy ng kafortehan nya. Sakit din sa ulo toh eh if you saw the other movies or read the books.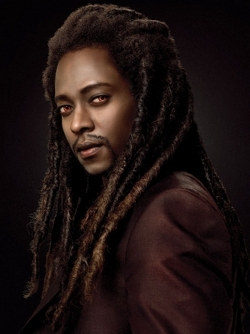 Kate: Eto ang peg nya electric eel! haha! Pwers nya yung may electricution na nagaganap! Malakas sa buking toh sigurado, may automatic kilig!
Kate* – Garrett

Garett- Jowaers ni Kate
Tanya: Finorte nito si Edward but hindi sya umubra. Masyado kasing tustado ang kulot girl!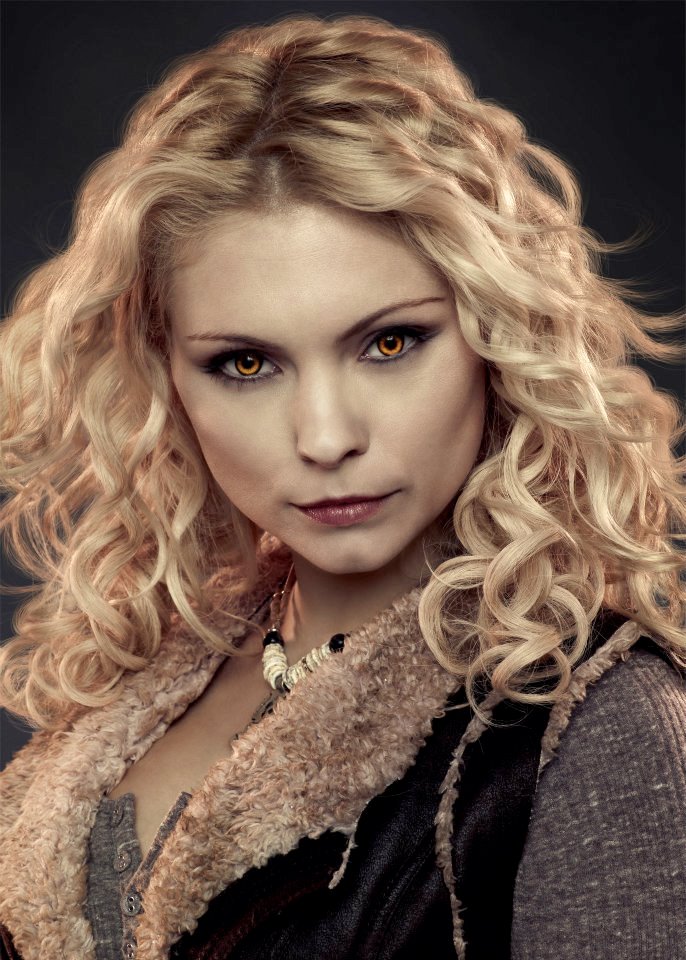 Sasha: Waley sa movie, teggy na.
Vasilii: Waley din appearance fee
 Egyptian Coven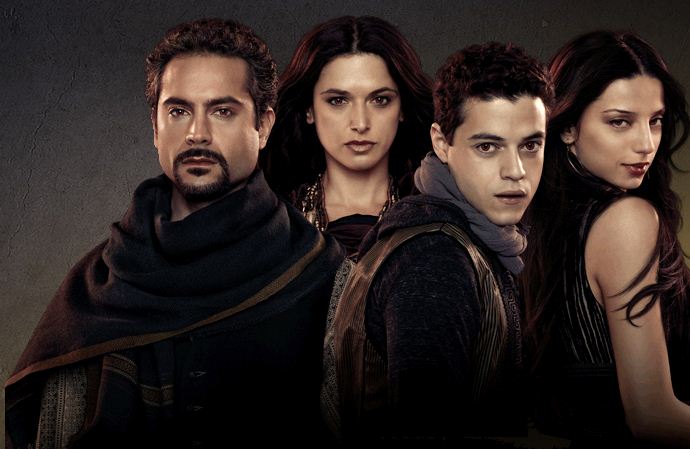 Obviously, nasa Egypt sila. haha! But bonggels tong mga toh din. But bet ko yung looks na dark and mysterious nila!
Wiki history
According to The Twilight Saga: The Official Illustrated Guide, the original coven was once on par with the dominant Romanian Coven, fighting for domination of the vampire world before the Volturi rose to power and defeated the Romanians. When the Volturi made a move on the Egyptians next, Amun and Kebi deserted this chapter of the coven for self-preservation. After the coven was destroyed, Amun met and changed Demetri, hoping to collect his own gifted vampires. Together, they worked to improve his skill to maximum potential, but this drew attention from the Volturi, who used Chelsea's power overrelationships to bend Demetri to their will and become one of their guards.
Centuries later, Amun decided to create another gifted vampire with more caution. He found Benjamin performing fire magic on the street, and one night snatched him from his 'family' and changed him. While he was still under the newborn rampage, Amun taught him everything about the vampire world in history, arts and science. Five years later, their coven was joined by Tia, Benjamin's distant relative and only connection to his human past. Over the next few centuries, they lived normal (by vampiric standards), inconspicuous lives.
Amun: Best in protective sya. Or shokoteers sa volturri ng bonggels. Father figure sya ng grupo.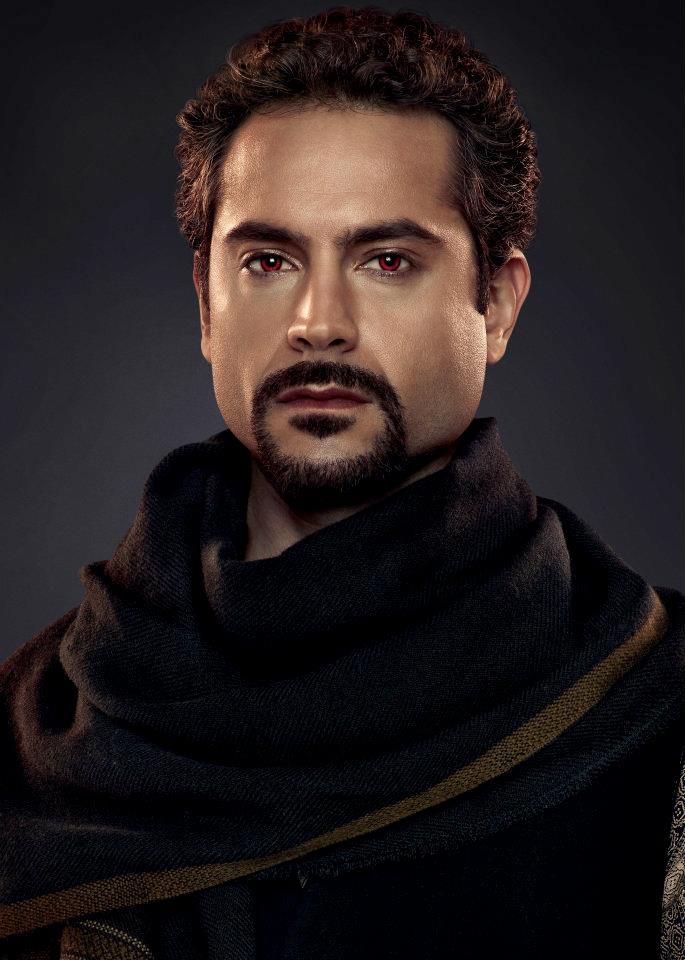 Amun – Kebi
Kebi: Jowa nya! Bet ko ang fezlack ni ate. Very quiet lang itich. Good wife nga ang peg. Sunod sunod.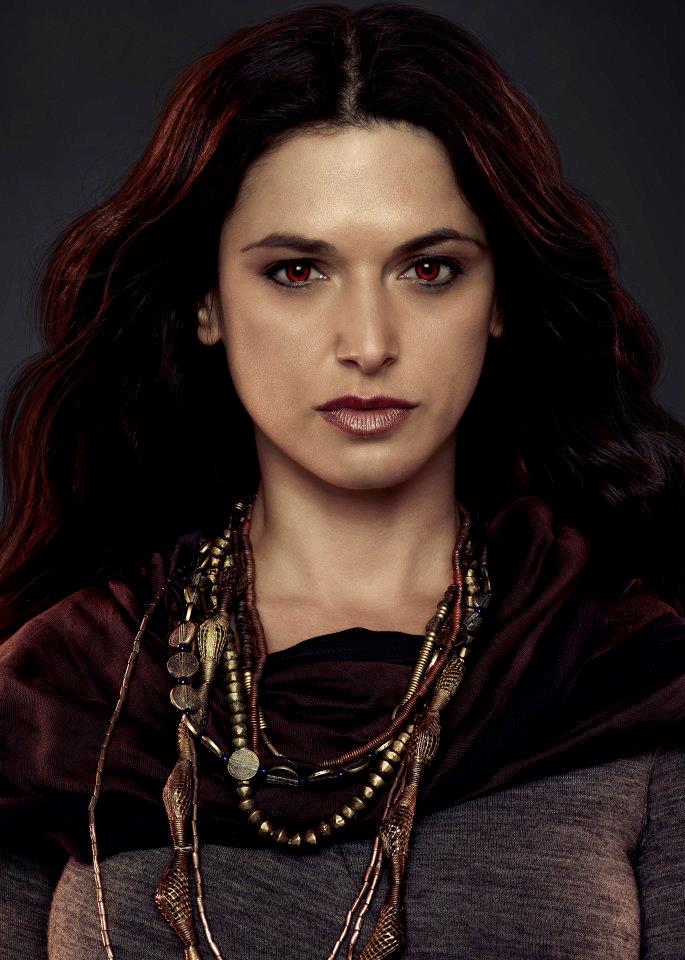 Benjamin: Eto ang peg Captain Planet kasi controilled nya ang elements! Bet ko sya sa movie. Ang chillax ng dating!
Benjamin* – Tia
Tia: Pasok sa top 10 ang beauty nito. Dapat sumali sa binibining!  Parang ang dmaing magjowa sa kanila! Well, kung eternity nga naman ang ganap d ba? I'm sure may chance ka makahanap ng booking!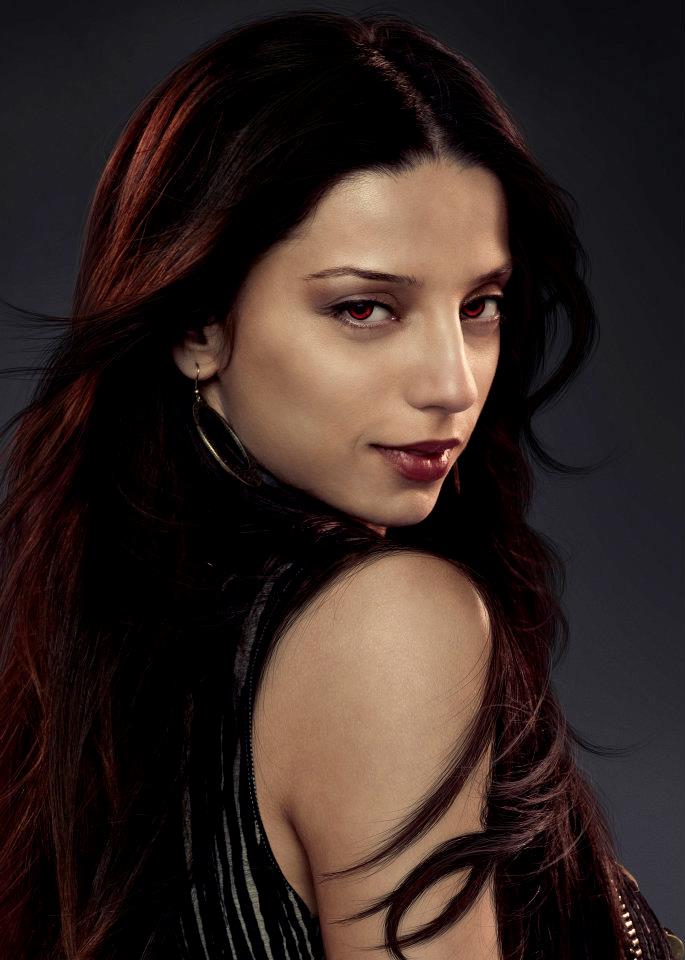 I have to go, but tutuloy ko toh mamya!
The Irish Coven
Eto hindi vegatarian, d daw nila keri but civilized naman sila. Actually, bongga ng may bagets ditich. Very starting family ang peg. Hindi ko masyado na feel ang presence nila sa movie but keri na basta andun!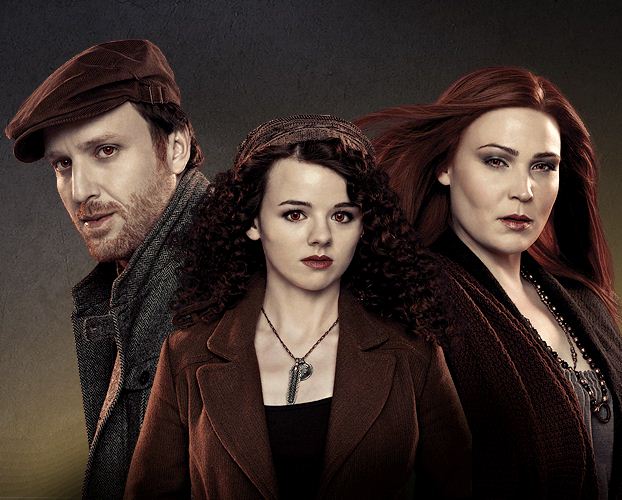 History according to wiki
The coven was first established in the early 1650s, when newbornLiam met Siobhan, and they became a couple. A new member was added to their coven when they stumbled across a young girl in 1847, who was starving to death due to the Great Famine that affected her village. She could tell right away that they weren't humans, which intrigued Siobhan to the point that she decided to change her, as she had always been curious about people who could develop a special talent as vampires and believed she had stumbled across one. Liam did not like the idea, because he didn't want to share her attention with anyone else. Siobhan persuaded him to agree, reluctantly. It didn't take long before Liam started to enjoy Maggie's company, and they both treated her with honesty and fondness.
The coven stumbled across Carlisle Cullen and his family sometime later and they became good friends. Carlisle also suspects that Siobhan may have a gift of her own without realizing it.
Maggie* : Bongga tong bagets na toh pang face to face! Ang ability nya is to tell pagnagsisinungaling ang isang tao! Sarap marefer kay Tyang Amy!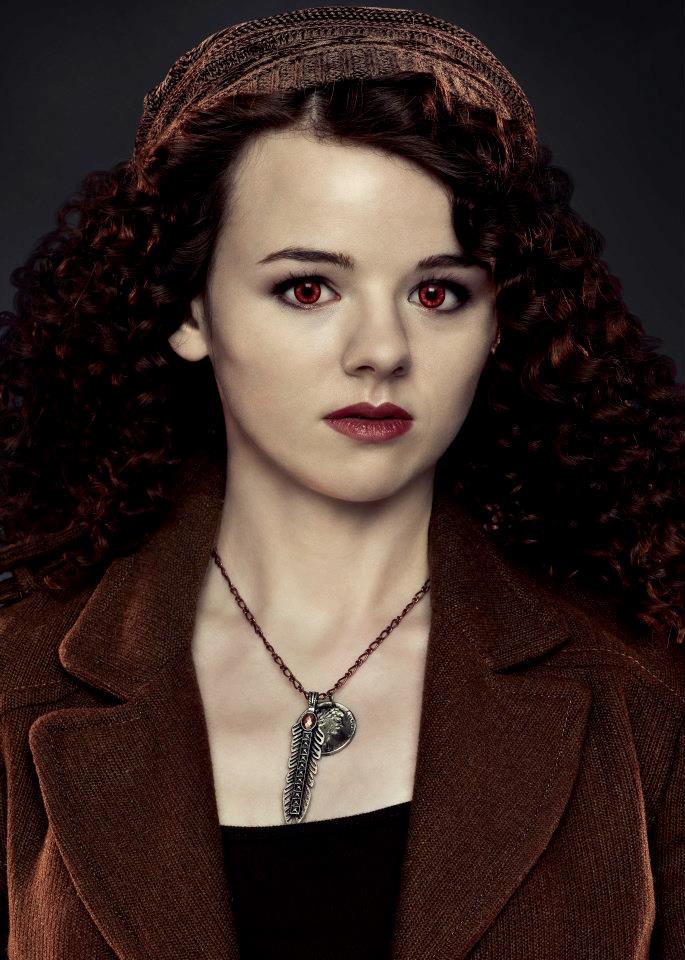 Siobhan*- D pa neto inaavail ang powers nya but supposedly she can make tings go her way. Siguro, akala nya chamba lang, powers na pala!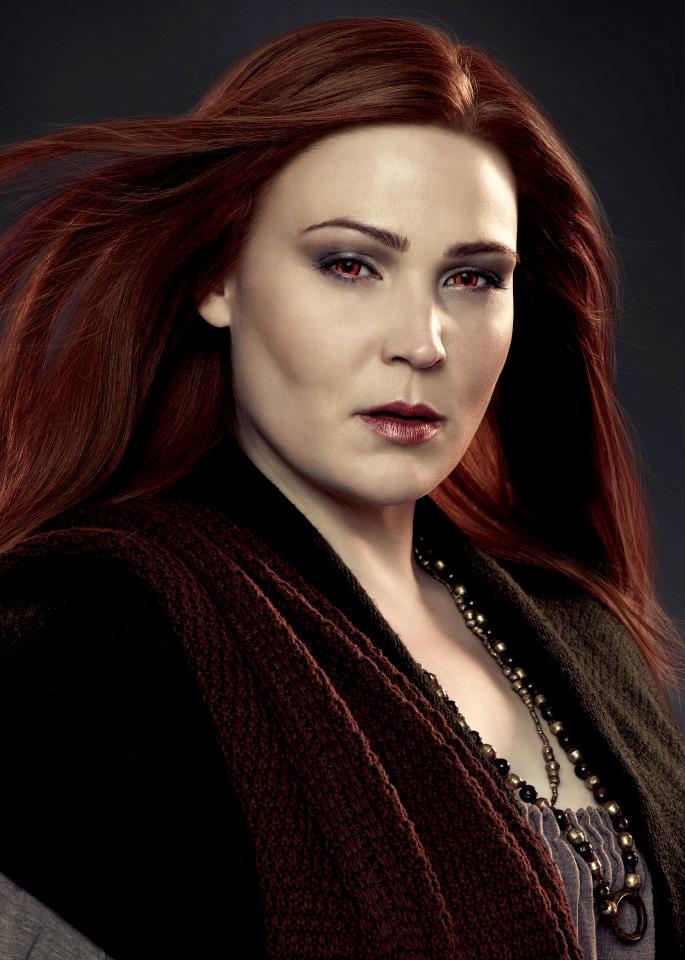 Siobhan* – Liam
Liam: Waley gift but head of the family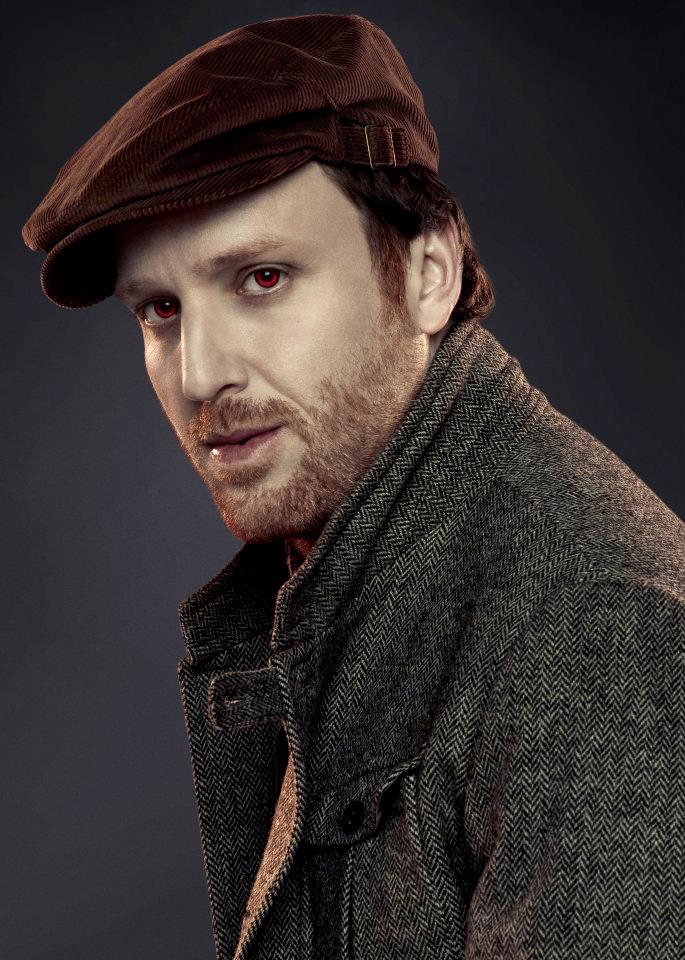 The Olympic/Cullens Coven
Kung baga sila na! Eto yung artistahin family. Showbiz royalty kung baga. haha! Kung d nyo sya knows, ano ba ginagawa natin dito. haha!
Sabi sa wiki nila eto:
The Cullens are the second largest and most powerful coven, with only the Volturi ranking higher in number and power, but more mature and stable than most others, a result of abstaining from human blood and hunger for power.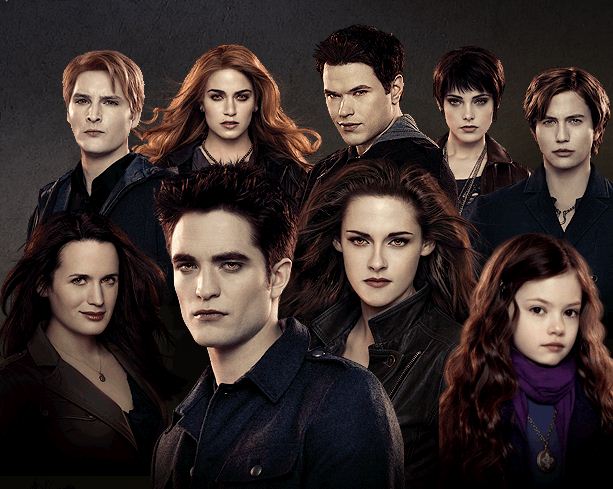 Carlisle- Napakagwpaong fudak nito! Since bida sya i will paste his history here. Actually, sya talaga ang punot dulo ng pauso ng veggie meat na yan.
Carlisle Cullen: Born in 1640 in England,Carlisle Cullen is the founder of the Olympic coven. At a time when humankind believed in mythical creatures, he was tasked by his father to hunt evil creatures. He then found an actual coven of vampires and was bitten by one when he led a mob to kill them. He was repulsed when he realized what had happened to him, and tried many times to kill himself, though ultimately unsuccessful. He eventually found that he could survive on a diet of animal blood without harming human beings, and so began to practice feeding only on animals.
He traveled to Europe to study in universities at night, and eventually met the Volturi. After staying with them for two decades, he left because he was unwilling to feed on humans, which they endlessly attempted to entice him to. He eventually found his way to America, and became a doctor in hopes of using what he had to help those in need.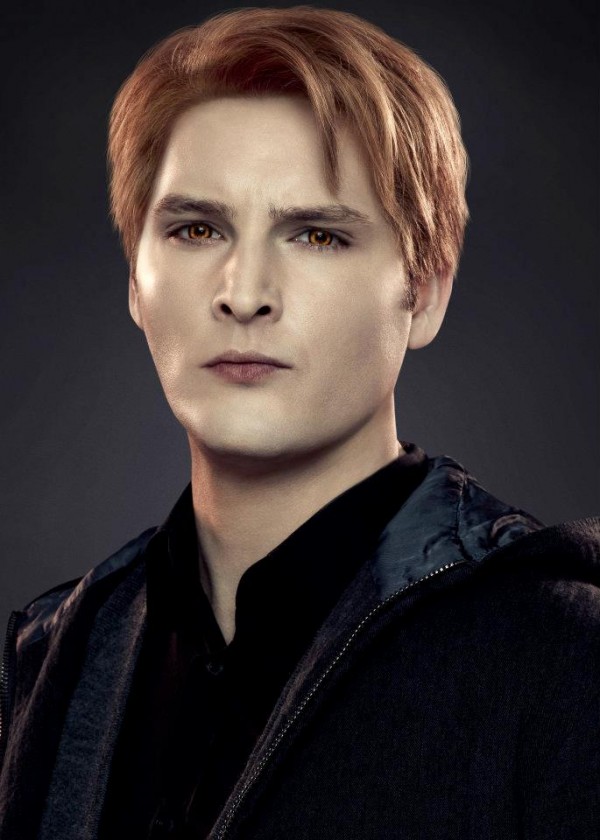 Carlisle – Esme
ESME- Ang role mudak. So ilaw ng tahanan ang pegaloo nya.
Wiki history
In 1921, Carlisle changed a young 26-year old woman named Esme Anne Platt Evenson to save her from dying after an attempted suicide. They first met each other in 1911 when Carlisle treated her broken leg. This encounter made an impact on each other so much that neither of them forgot the other. Carlisle and Esme fell in love and later on got married.
In between 1927 and 1931, Edward left Esme and Carlisle to try a vampire/vigilante lifestyle, preying only on the worst people in society while avoiding the innocent. His first victim was Esme's abusive ex-husband. Over time, however, his guilt of these justifiable murders compelled him to return to them and drink animal blood again.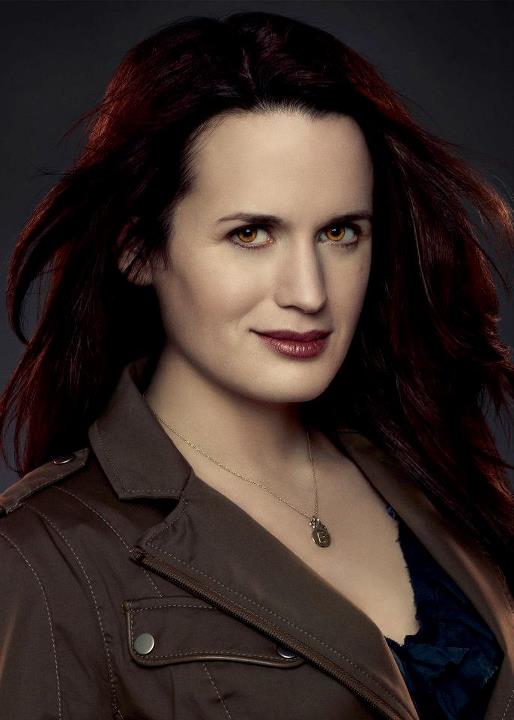 Edward- Knows nyo na toh. Bongga yung powers nya. Mindreading. Lugi tayo dito sa pusoy dos at tong its.
In September of 1918, Carlisle was working night shifts in a Chicago hospital, when the Spanish Influenza hit the city. Among the many people who were dying from it, there was a 17-year old boy named Edward Anthony Masen, Jr. After being unable to save his parents, Carlisle decided to turn him, partly out of loneliness and partly because Edward's mother, Elizabeth asked him to do anything he could to save Edward. By changing Edward, the Olympic coven was formed. Carlisle realized Edward's power soon after his transformation. They began to travel together, using the cover story of Edward being the younger brother of Carlisle's late wife.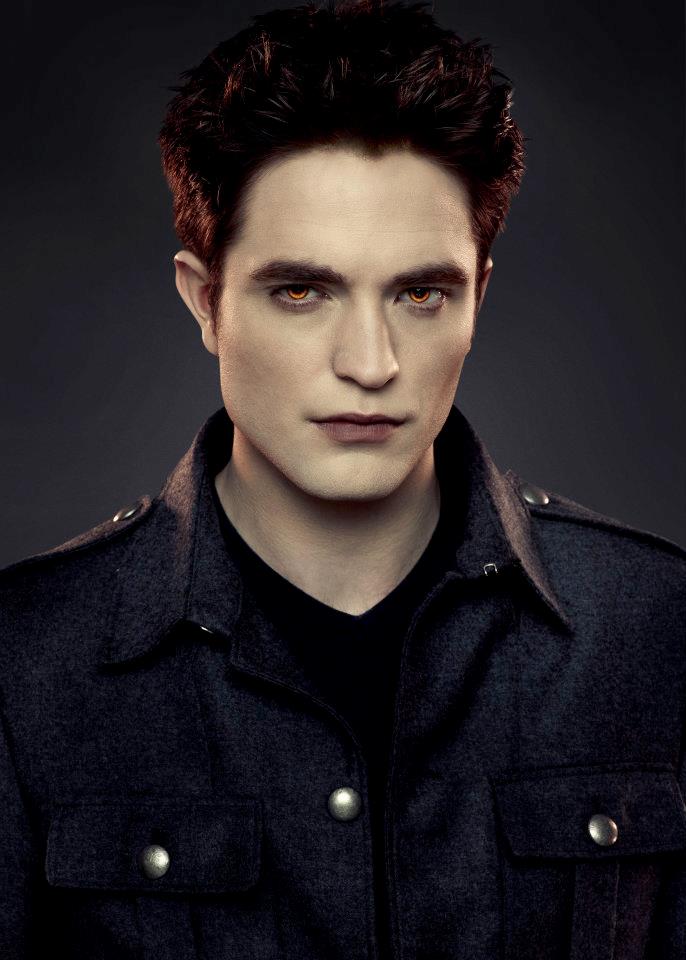 Edward* (Current Mind Reader) – Bella* (Mind Shield)
Bella: Eto na ang pinakamagandang hayup sa balat ng lupa. OO, isipin mo, lahat ng maligno nainlove sa kanya. May vampire na nga hindi pa nacontento may werewolf pa. OO na, maganda ka na!
D ko na needsung explain yung story nya since 5 movie na nga ang ginawa for her. CHURA MO! haha!
Tapos d pa sya nacontento, may mindshield pa! Kaloka! Ikaw lang makakatalo kay edward sa pusoy!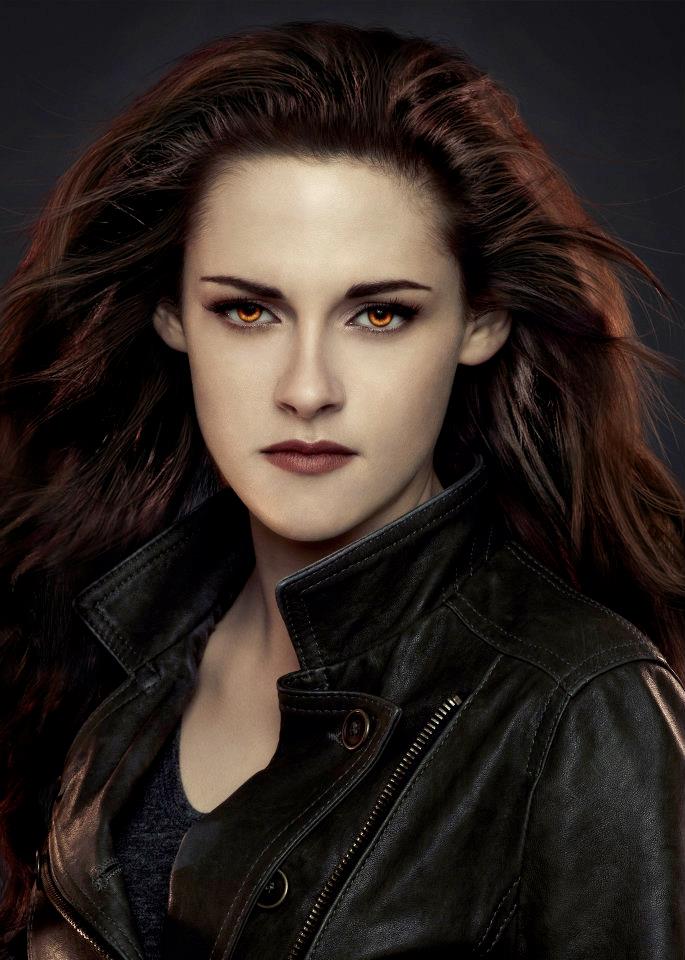 Jasper: Eto ang pinaka emotero ng grupo. Feel na feel nya kasi lahat ng ganap. Ang powers nya is empath.
19-year olds Mary Alice Brandon — known as Alice — and Jasper Whitlock, found the Cullens and joined them in 1950. Alice changed her surname to Cullen and Jasper changed his to Rosalie's surname of Hale, and out of the similarities in their appearance he poses as Rosalie's twin. This becomes their cover story while attending high school with humans.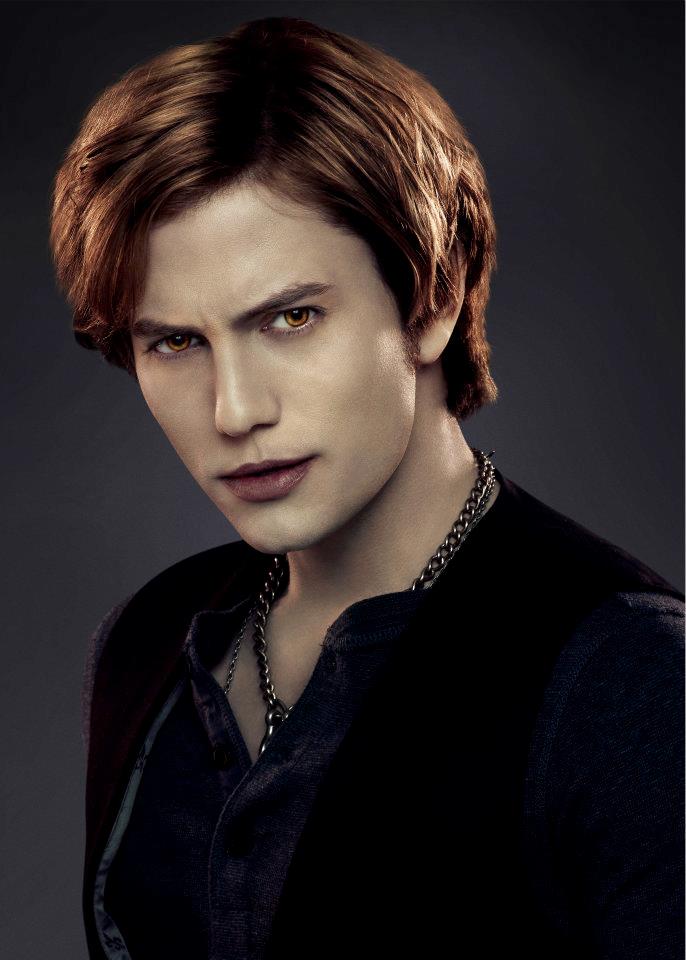 Alice: Ang peg ko! Power nya to see the future. Good luck sa career ni Madam Auring!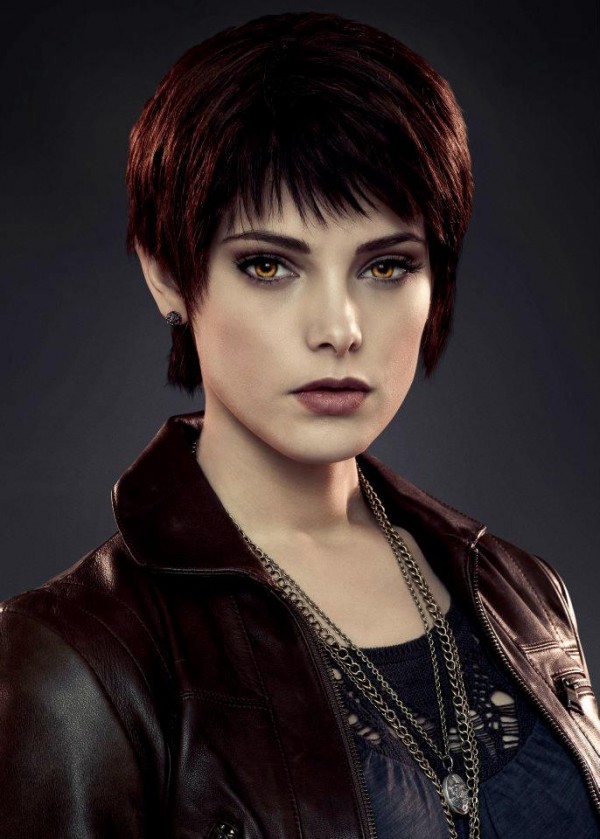 Renesmee* (Telepathic/Communicates through Skin-to-Skin Contact & Able to Break Through Mental & Physical Shields): Si Bagets naman halo halo ang powers, sya na ang purong puro. So nakuha nya yung combination ng mudak at fudak nya.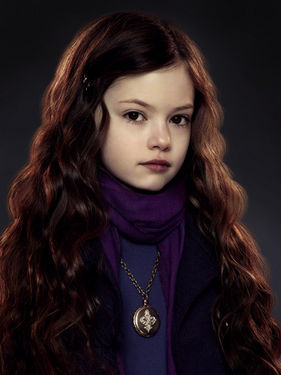 Rosalie: Si super yayey! choz! Watch nyo movie and understand. haha! Pero if you read the book, may pinanghuhugutan naman kasi si ate. eto history nya.
While living in New York in 1933, Carlisle changed an 18-year old girl namedRosalie Lillian Haleafter she was assaulted near death by her drunken fiancé and his friends. He had partly intended for her to become Edward's mate, but their relationship never advanced beyond that of siblings. After getting revenge on her fiancé and his friends, Rosalie begrudgingly joined their family in order to avoid loneliness. Other than Carlisle, she was the only one who retained her surname.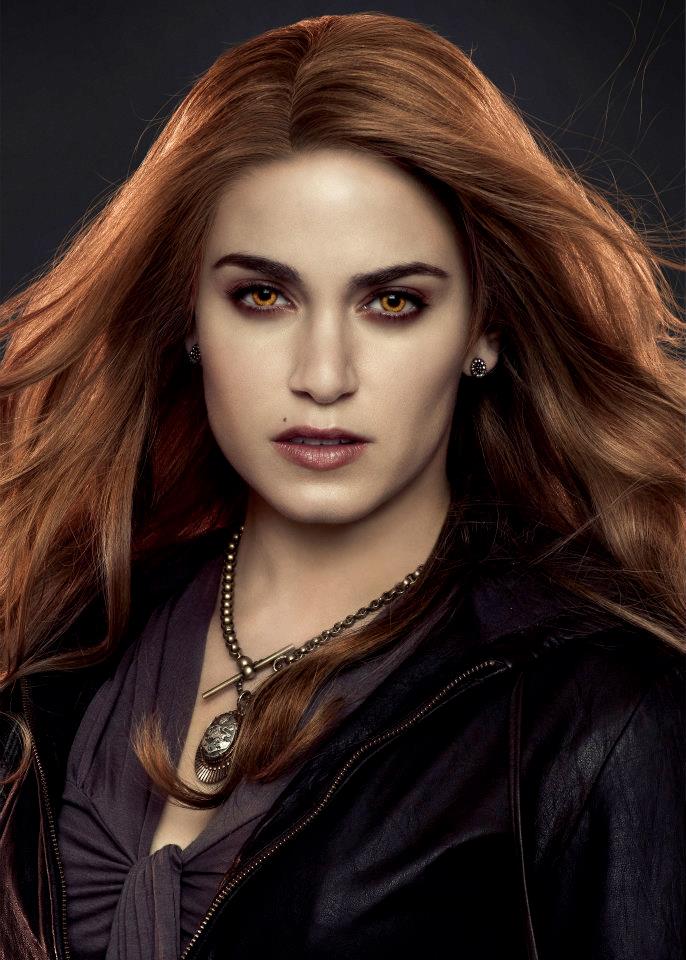 Rosalie – Emmett
Emmett: Borta ka na. D mo na need ng powers!
In 1935, Rosalie found a young 20-year old man named Emmett McCarty being mauled by a bear. Rosalie carried him for miles to Carlisle, who then changed him into a vampire. Emmett and Rosalie soon fell in love. In 1936, the Cullens moved to Forks, where they ran into a pack of shape-shifters led by Ephraim Black. The two groups signed a treaty, agreeing to a truce as long as the Cullens lived there. The Cullen family moved away from Forks some time after this.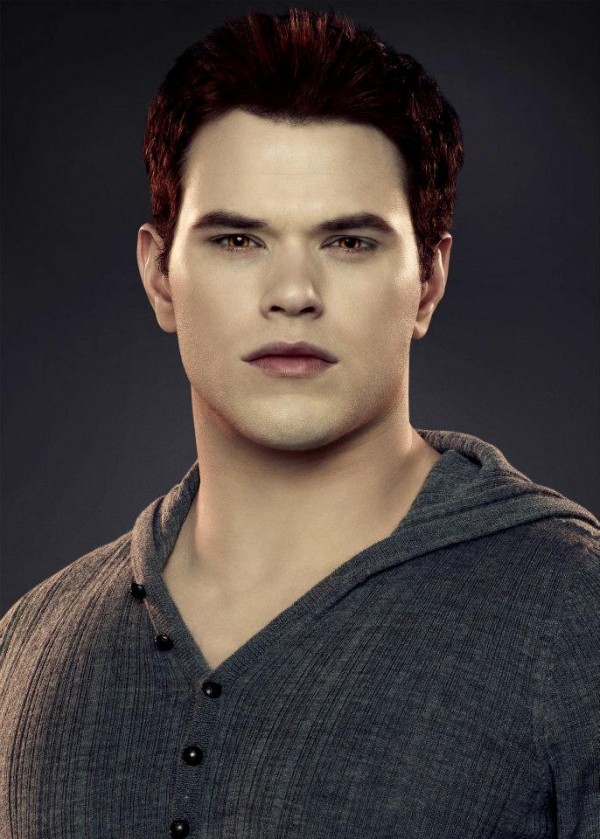 The Romanian Coven
Eto yung mga best in epal award. haha! Ayaw na nga ng gera, best in pilit pa sila. haha!
The Romanian coven is a vampire coven located somewhere in Romania, known as Dacia at the time. They were the original ruling coven until the Volturi came to power and overthrew them, between 400 and 500 AD. It only consists of Vladimir and Stefan after their fall.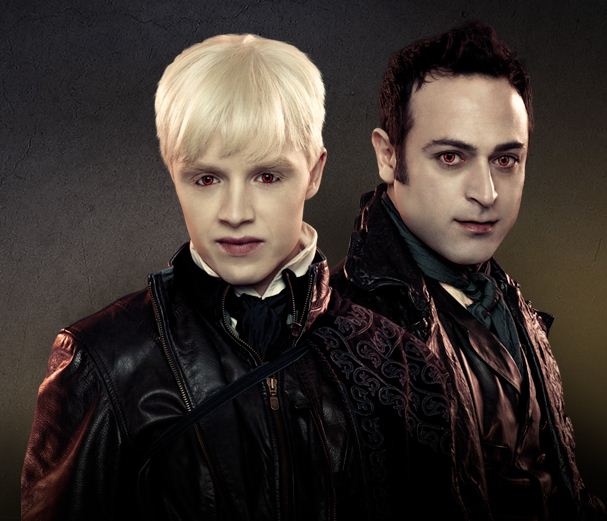 Stefan: In the movie, masisight nyo na makulit talaga sila. Naghihigante kasi. Try kaya nila next time mag red stilletos. Baka umubra.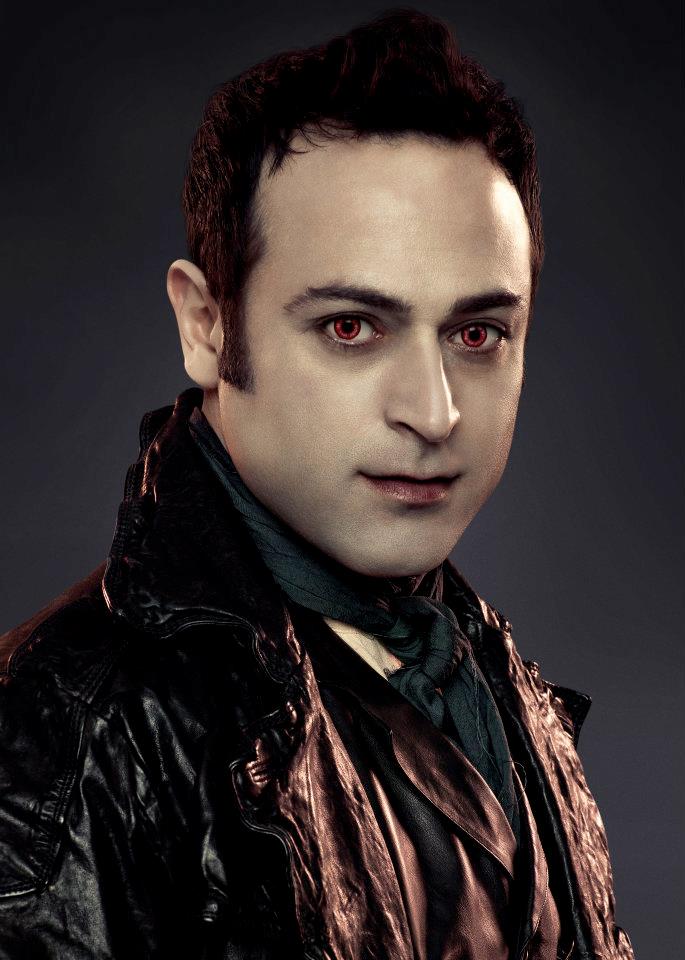 Vladimir: eto daw yung founder ng fans club!
The Volturi Coven
Best in contrabida award! Sila daw yung royalty ng mga vampires. Judgmental sila. Haha! Gusto lang nila ka-join yung mga VIP or Very Important Powers.
The Volturi are the largest and most powerful coven of vampires. They enforce the laws of the vampire world.
The equivalent of royalty in the vampire world, the Volturi consists of 5 core members: Aro, Caius, Marcus, Aro's wife Sulpicia, and Caius's wife Athenodora. Marcus's wife (and Aro's sister) Didyme was also a member before she was killed by her brother. Aside from these head members, it also consists of a collection of powerfully imposing vampires, known as the "Volturi guard", the most powerful beingChelsea, Jane and Alec.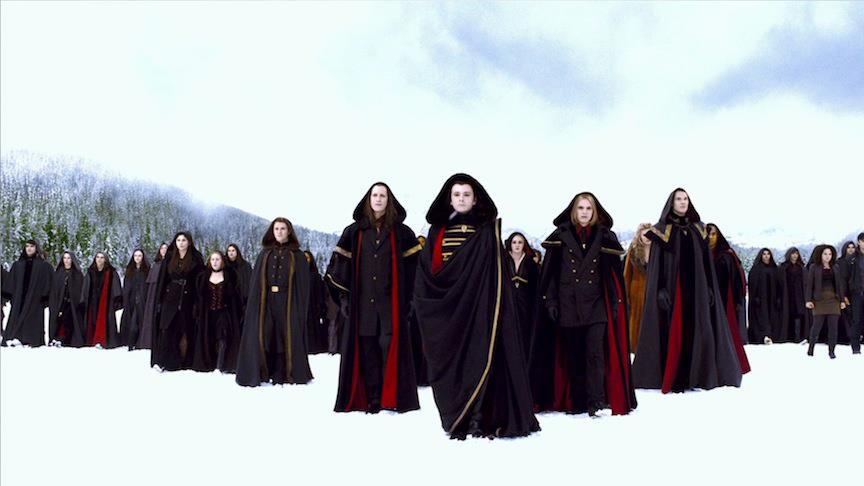 Aro* (Mind Reader by Touch) – Sulpicia
Aro: Dito waley ka matatago. Lahat ng iniisip mo, kahit na yung maitim mong balak sa jowa ng friendship mo masisight nya.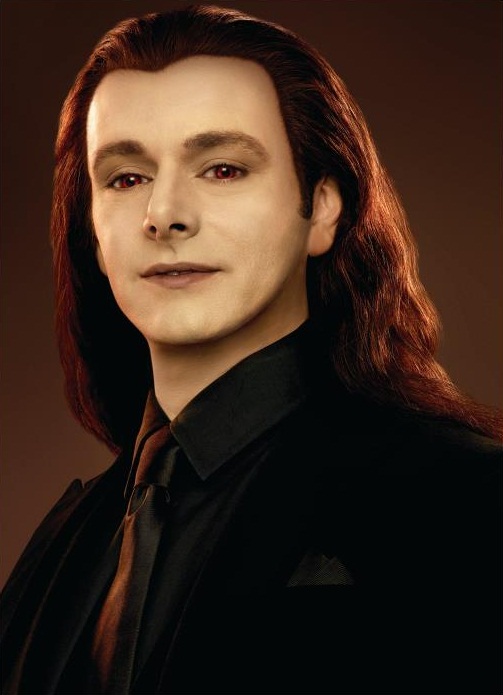 Caius – Athenodora
Waley daw powers, sipsip lang.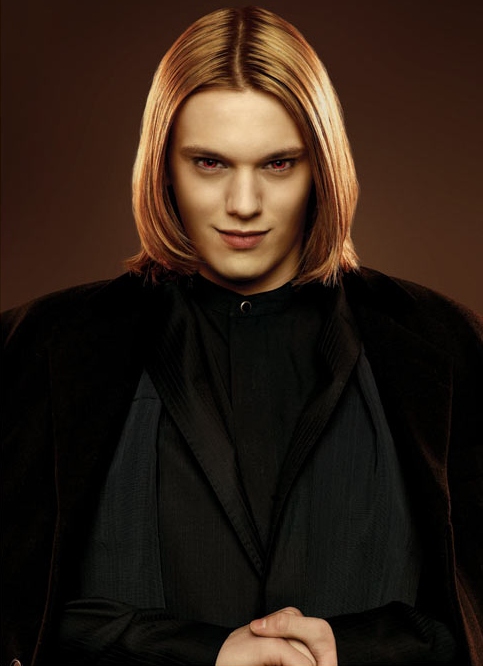 Marcus* (Sees Relationships & Their Strengths/Weaknesses) – Didyme* (?)
Ayun, nakikita nya ang future ng mga booking nyo. haha! So best in avail si Aro sa talent nya to see the weakness of enemies. Magandang dalhin sa obar toh bago bumooking. Pero medyo affected sya nung na teggy ang partner nya.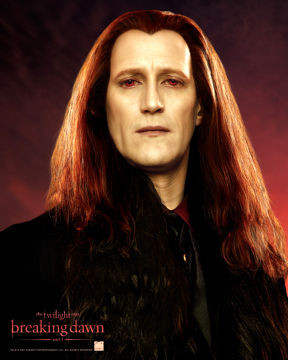 The Volturi Guard 
Alec* (Numbs the Senses)
Eto naman, ang tawag sa kanya Mr. deadma. Yan ang powers nya. deadmatology. Pagtumama sayo. wala ka nang mararamdaman.Makikita nyo yan kasi parang may tambucho sa kamay.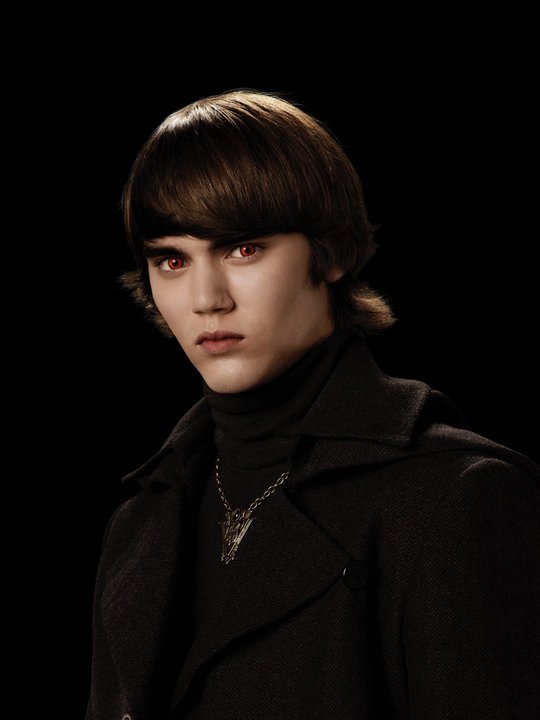 Chelsea* (Ability to Loosen/Strengthen Emotional Ties) – Afton* (?)
Chelsea : Best in sulsul ang powers, yung feeling mo close na kayo and keri ang relationship pero waley naman pala. Kung baga, inuutio ka nya. Powerful ang gift nya pero d daw toh umuubra sa true love. NAKS NAMAN!
Corin* (?): Addictive contentment- So ang powers nya is masasarapan ka at ayaw mo nang umalis. Parang powers din ng lechon yan noh.

Demetri* (Extremely Gifted Tracker): Magaling toh mang stalk sa FB at twitter. Siguro marami ring textmates dahil ang powers nya kaya ka nya matrack at hanapin. Or baka may friendship sa globe. Kaya nakukuha kung nasaan ka.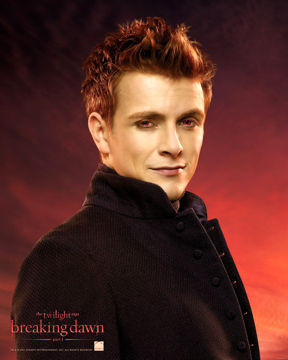 Felix: Waley power. Muscles lang ang labanan. Pwede natin siguro ilaban si Pacman dito.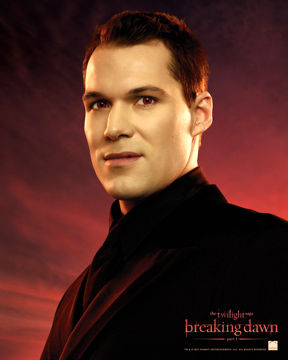 Heidi*(Illusionist/Ability to Lure Others & Create the Illusion of Desire)
Bait daw ang powers nya. So ingat ang mga uto uto. Keri nya kayo amuhin.
Jane* (Illusionist/Creates the Illusion of Severe Pain)
OO gets na natin yun sa movie. Aside from hindi blended ang eyeshadow nya. She inflicts pain and fear. Ang harsh ng powers. Nakaka nega! haha!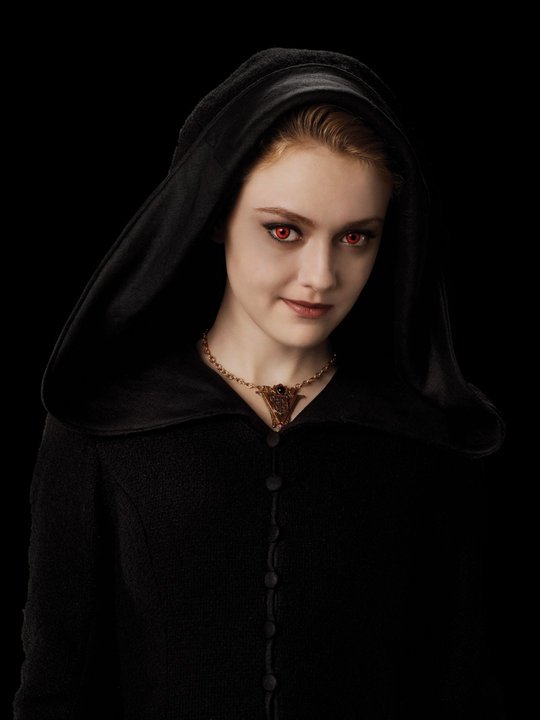 Renata* (Physical Shield): Kaya dahil dyan. Ginawa syang body guard.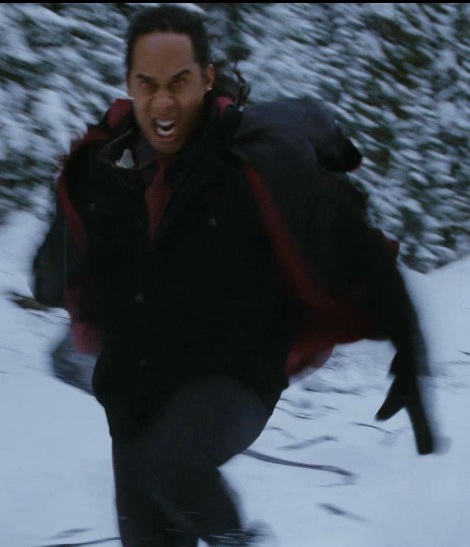 Santiago: Waley appearance kasi wala na ngang powers, hindi pa masmalakas kay felix. Sayang airtime daw.
Eto hindi pumasok sa mga casting ng very big roles. choz! Outcast, walang covens.
The American Nomads (Partial)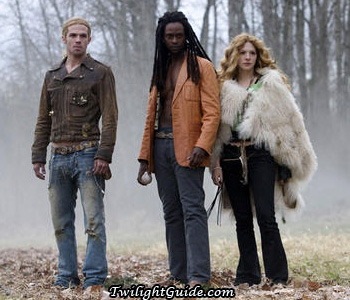 James* (Tracker/Finds Victims Through Personality Traits) – Victoria* (Sense of Self Preservation)
Mary
Peter – Charlotte
Randall
The European Nomads (Partial)
Alistair* (Tracker/Feels an Elusive Pull to a Subject)
Charles* (Can Tell When Someone is Less than Truthful) – Makenna
Ayan, natapos ko din! Gusto nyo ba Xmen next? or starwars? 🙂  Thank you to their wiki at natulungan ako. Baka sabihin nyo nagplaigarize ako! haha! And also this link http://lion-lamb.livejournal.com/1771025.html
Much love,
D